Only $39
Hurry up! Ending today!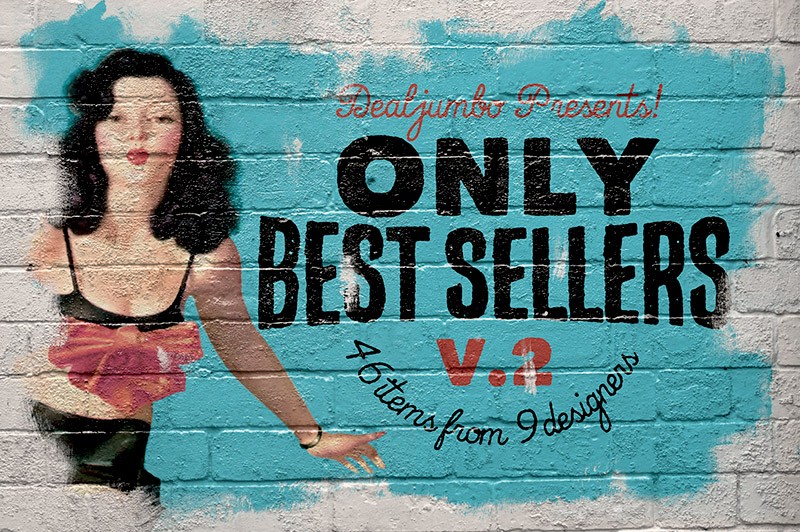 This 2nd volume of very popular deal is something really special. Even better & bigger then 1st one ;) Highest quality resources and also best sellers with retro/vintage feel in one mega bundle! Whether you're just starting your freelance career or looking to beef up your own resources library, this Jumbo Deal is for you! With almost 93% off, and available for limited time only, you'll need to grab this mega bundle while you can. This new megabundle is definitely our…
Only $39! See complete deal »
Check out all these live deals!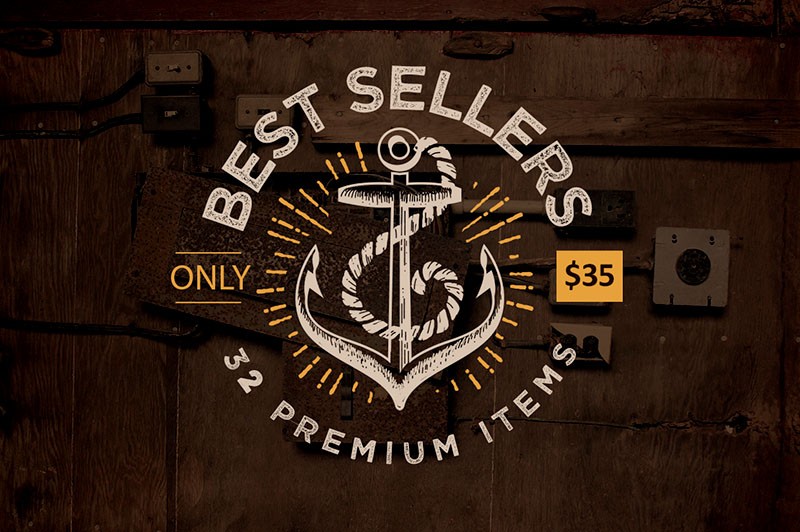 This brand-new bundle is something really special. Highest quality resources and also best sellers with retro/vintage feel in…
Only $35! See deal »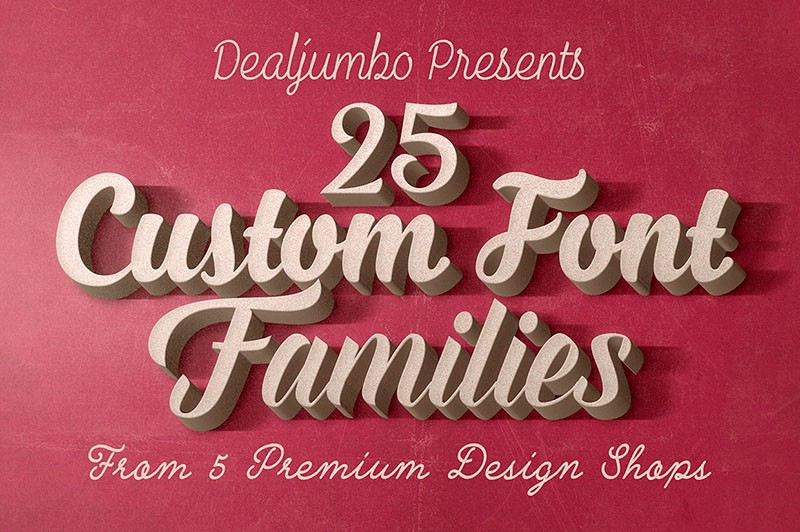 This is 4rd volume of our new and unique deal format 5in1. Highest quality & top sellers custom…
Only $29! See deal »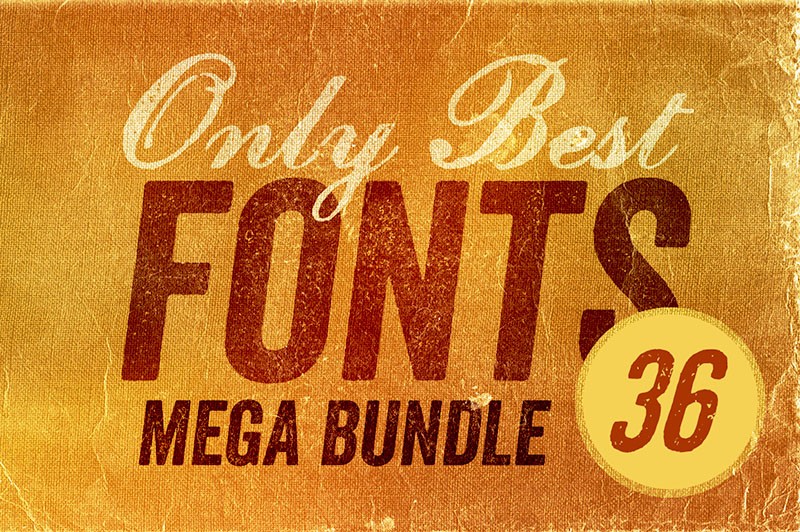 This 3rd edition from our Mega bundles is something really special. Highest quality custom fonts and shapes from…
Only $35! See deal »
Check out all deals! »