Brand new volume from our unique and very popular deal format 10 Dollar Bundle – 5 authors in 1 bundle for only $10. This time with 14 creative style fonts. As always only highest quality typography resources in one bundle! Small budget and you're just starting your freelance career or looking to beef up your own custom font library, this Jumbo Deal is just for you! With 95% off + extended license and available for limited time only, you'll need to grab this new 10 dollar bundle while you can.
With 14 amazing custom fonts from 5 premium design shops! Don't miss it 😉

10 Dollar Bundle vol.7 contains 14 premium custom fonts + some extra graphics from 5 talented designers for only $10!
You can also download 2 from our's FREE bundles with 25 and 21 amazing custom fonts here and here!
With this deal you get:
14 premium custom fonts

some extra ornaments, shapes…
and also exclusive extended license!
Take a look at what you can get: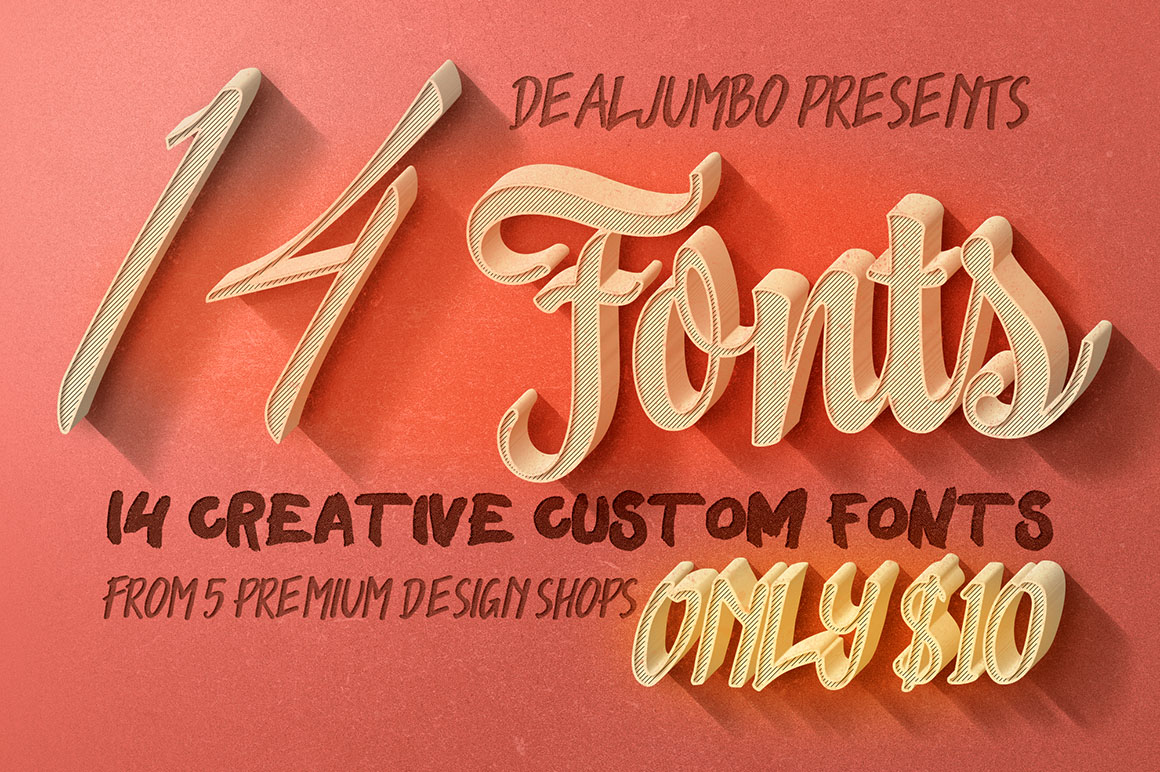 14 Amazing Custom Fonts (+ extra graphics)
1. Lettuce Typeface by Artisans
Lettuce is a modern calligraphy font. This font was designed by handwriting, and it has a modern and unique forms of calligraphy, also the writing style is very natural. With 354 glyphs of which 185 are alternate glyphs. To enable the OpenType Stylistic alternates, you need a program that supports OpenType features such as Adobe Illustrator CS, Adobe Indesign & CorelDraw X6-X7.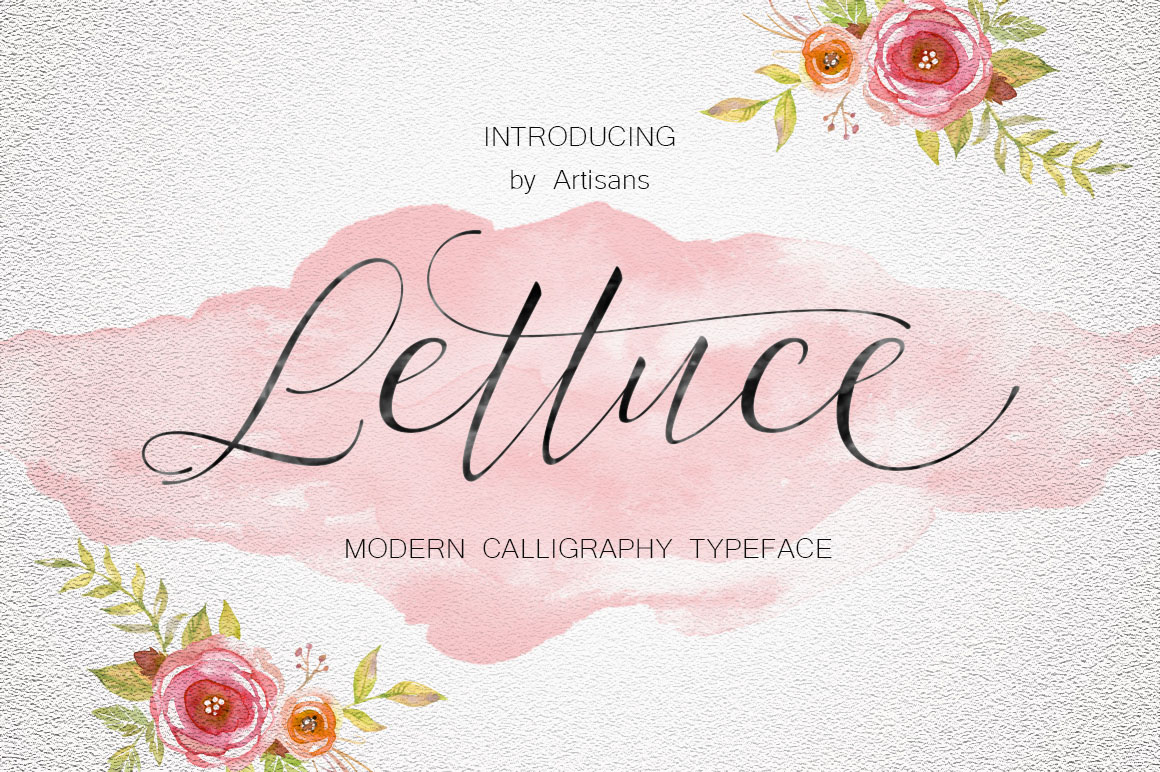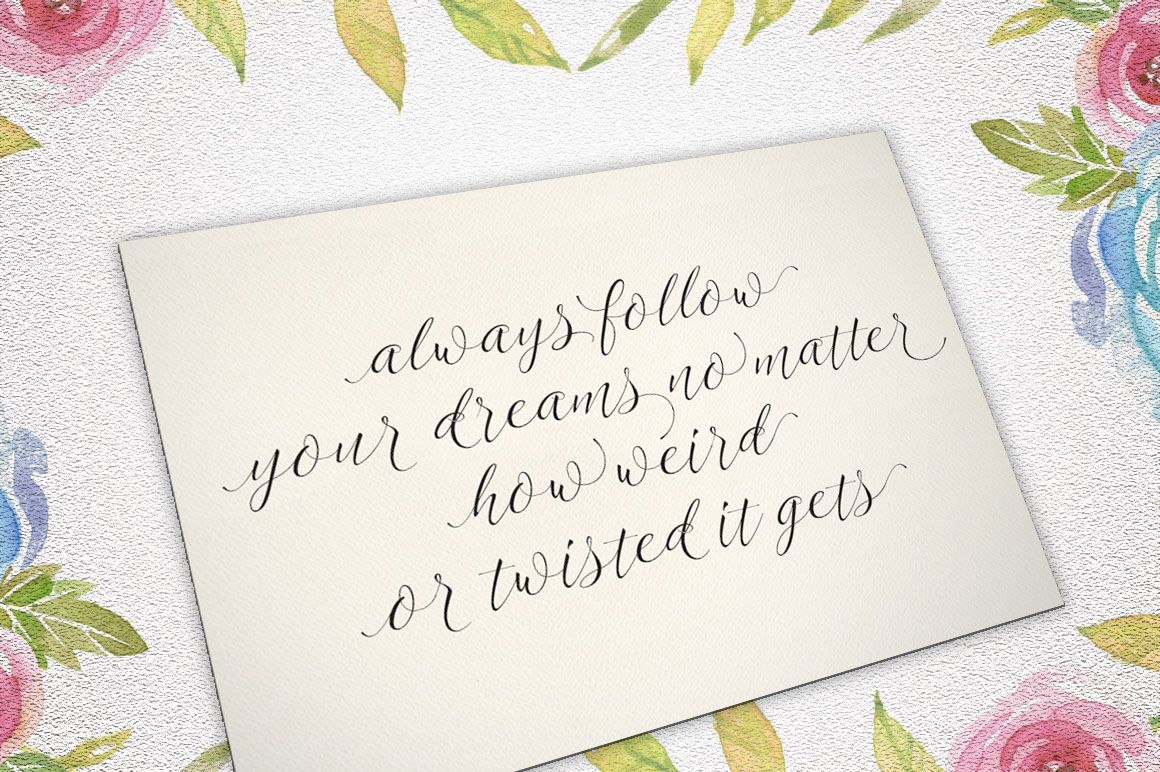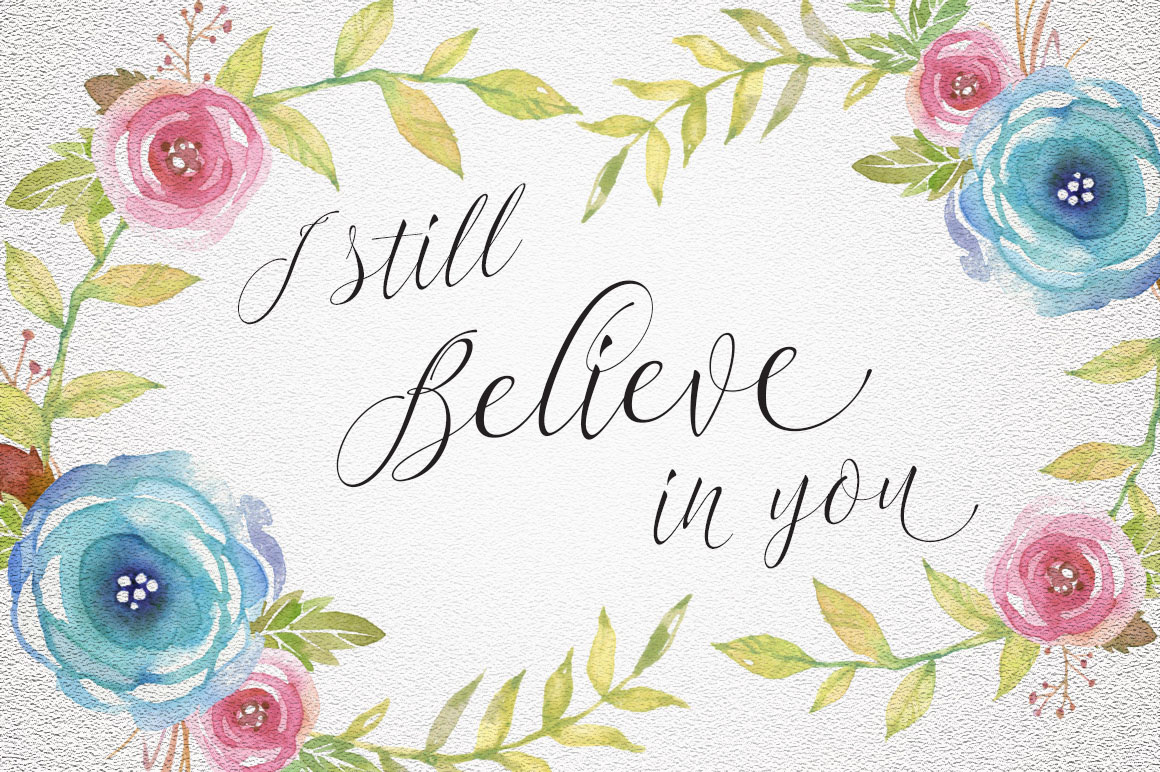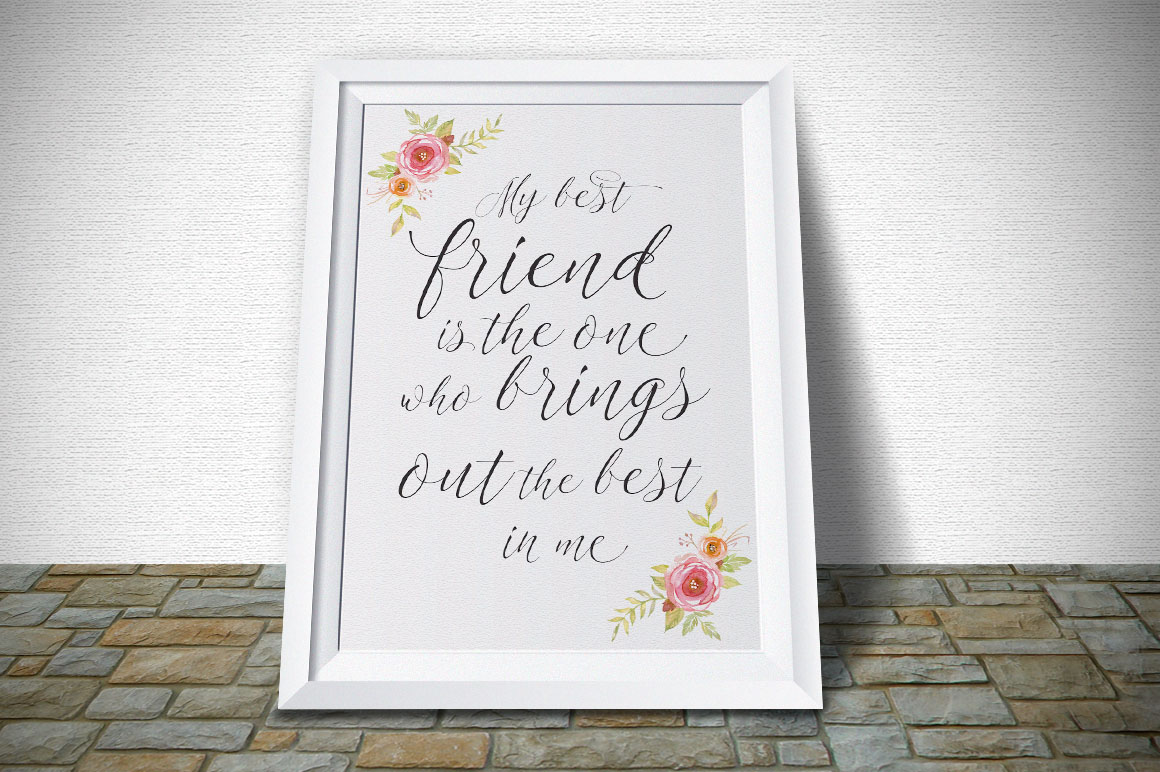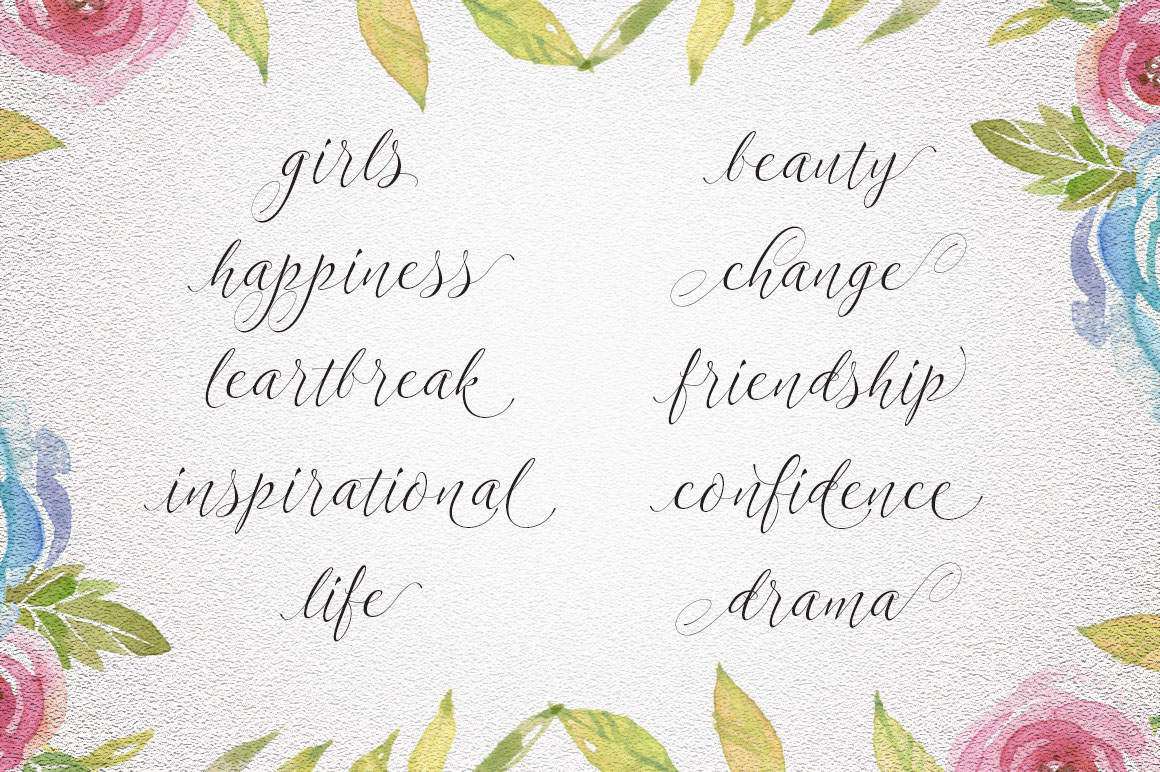 2. Aqualita Typeface by Artisans
Aqualita is bold and italic script font. To enable the OpenType Stylistic alternates, you need a program that supports OpenType features such as Adobe Illustrator CS, Adobe Indesign & CorelDraw X6-X7.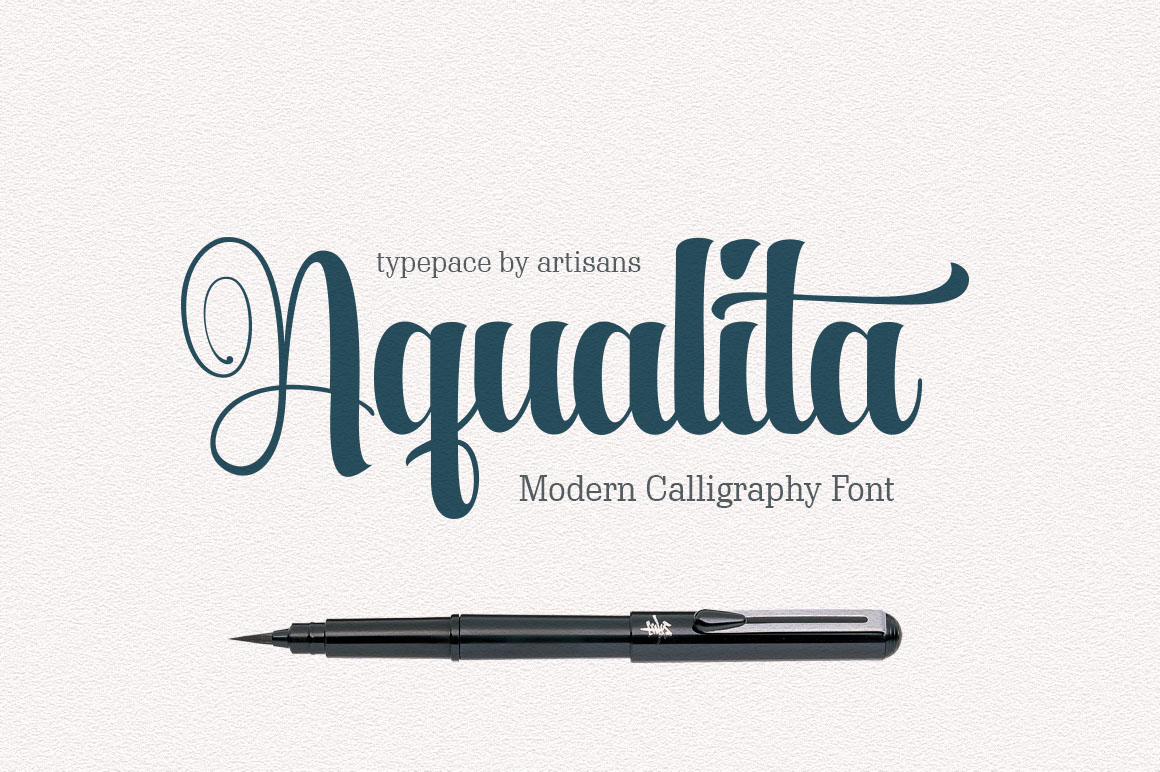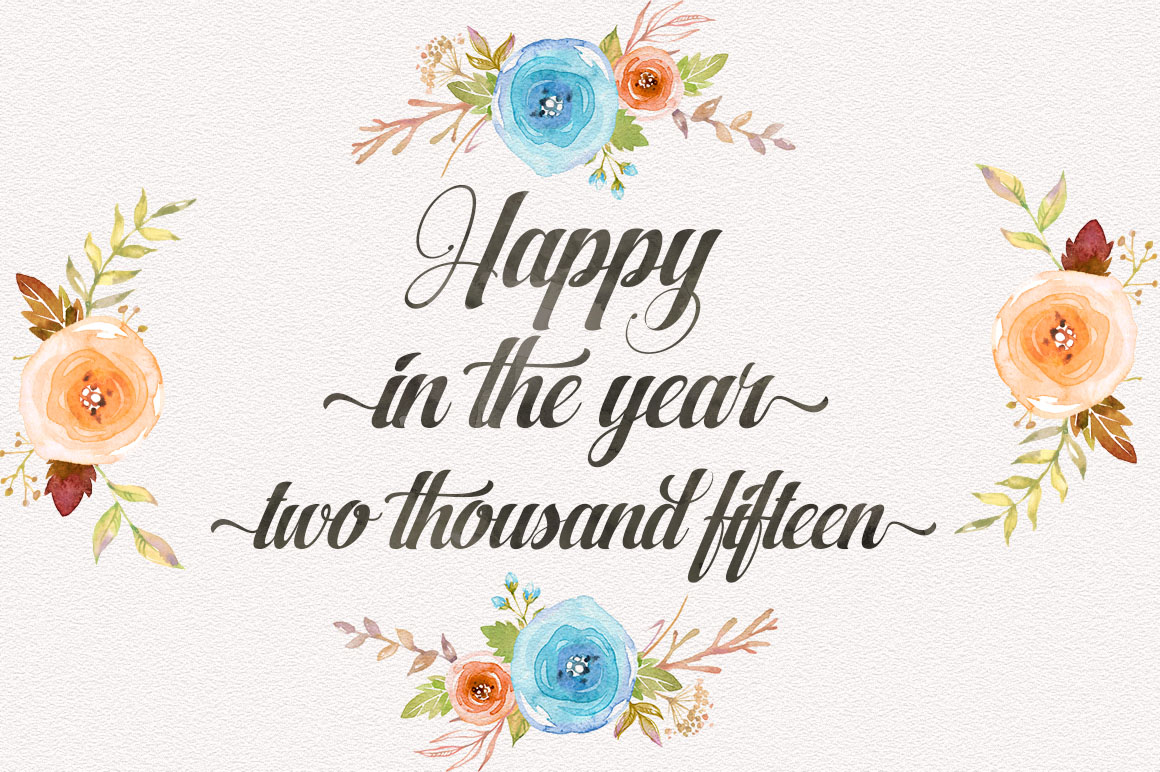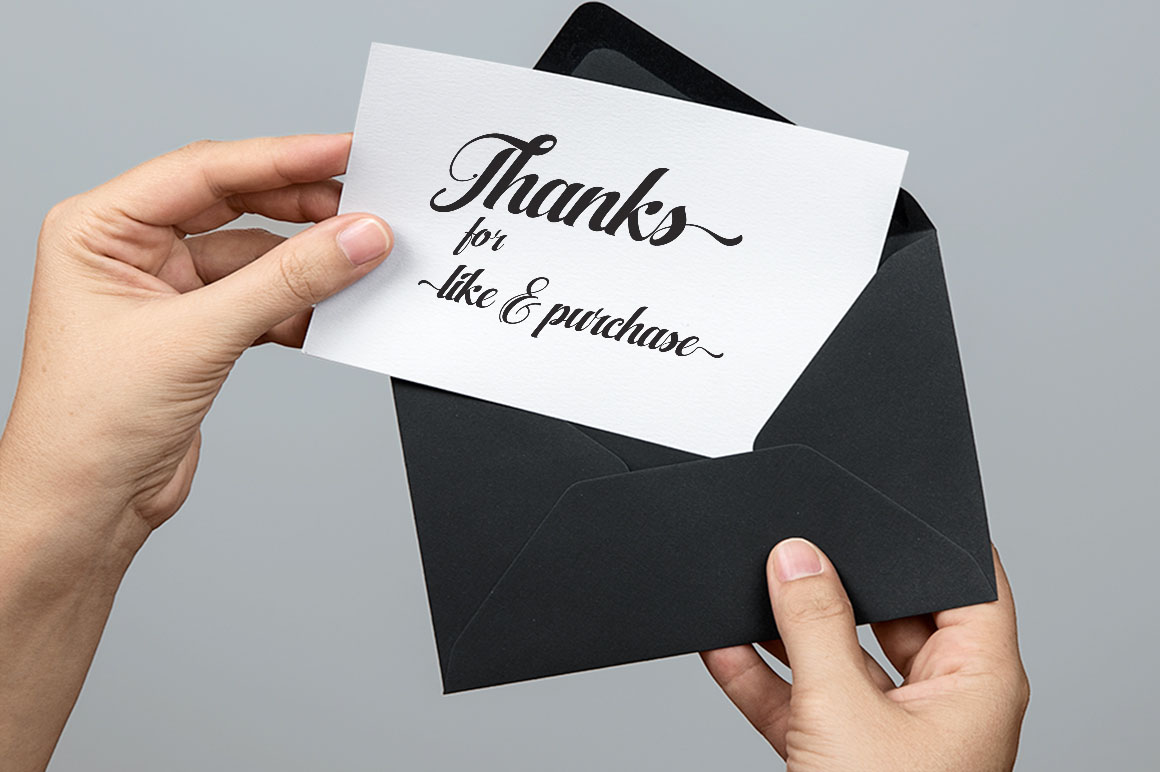 3. Antero Typeface by Artisans
Antero is a script font with modern calligraphy style. There are also some wonderful alternative glyphs. To enable the OpenType Stylistic alternates, you need a program that supports OpenType features such as Adobe Illustrator CS, Adobe Indesign & CorelDraw X6-X7.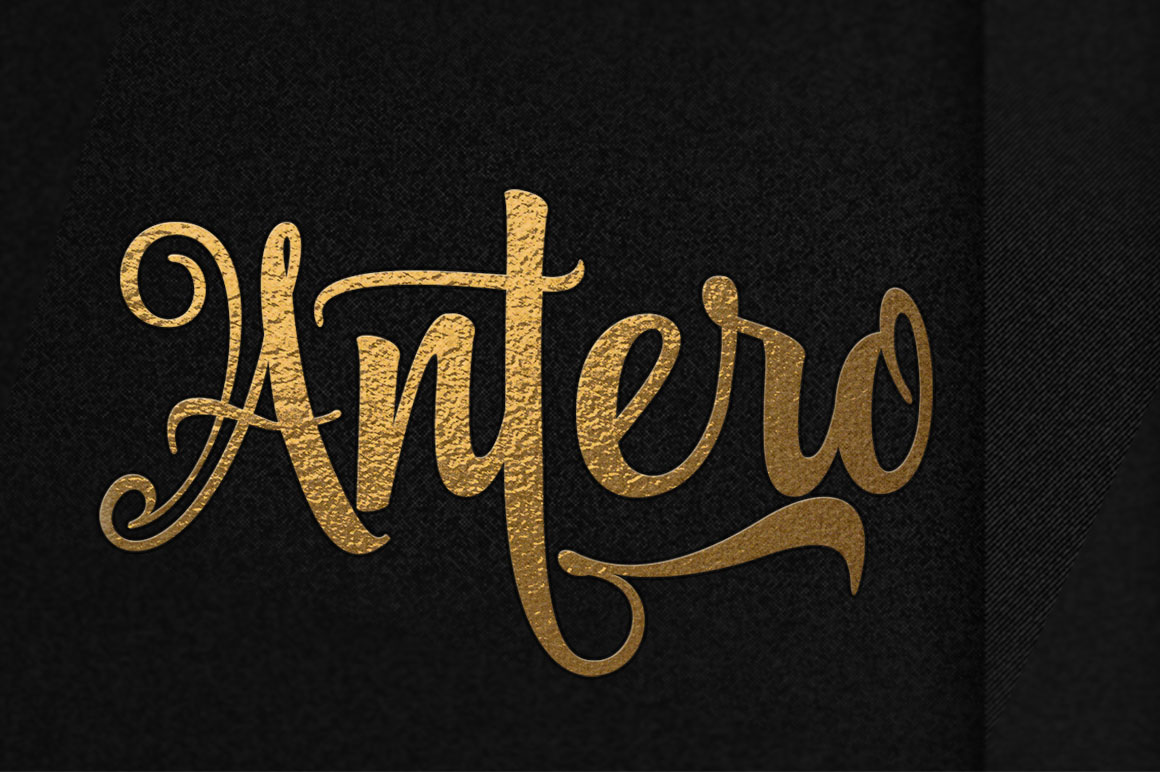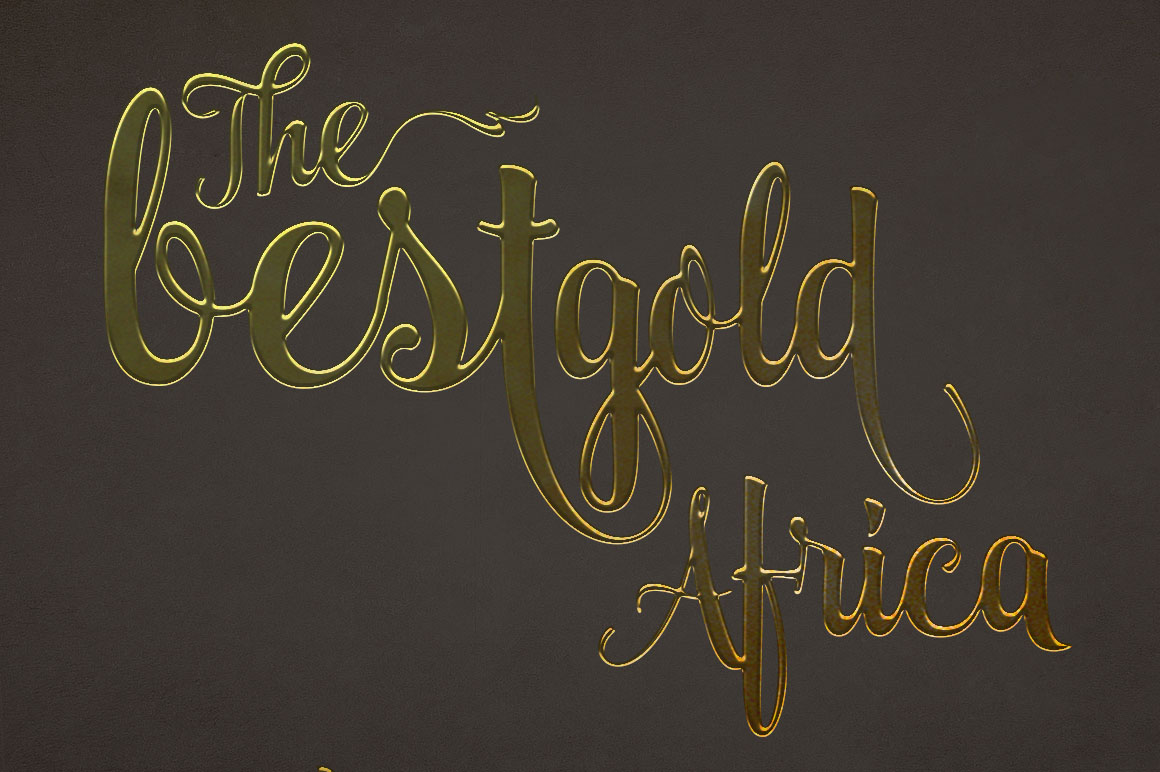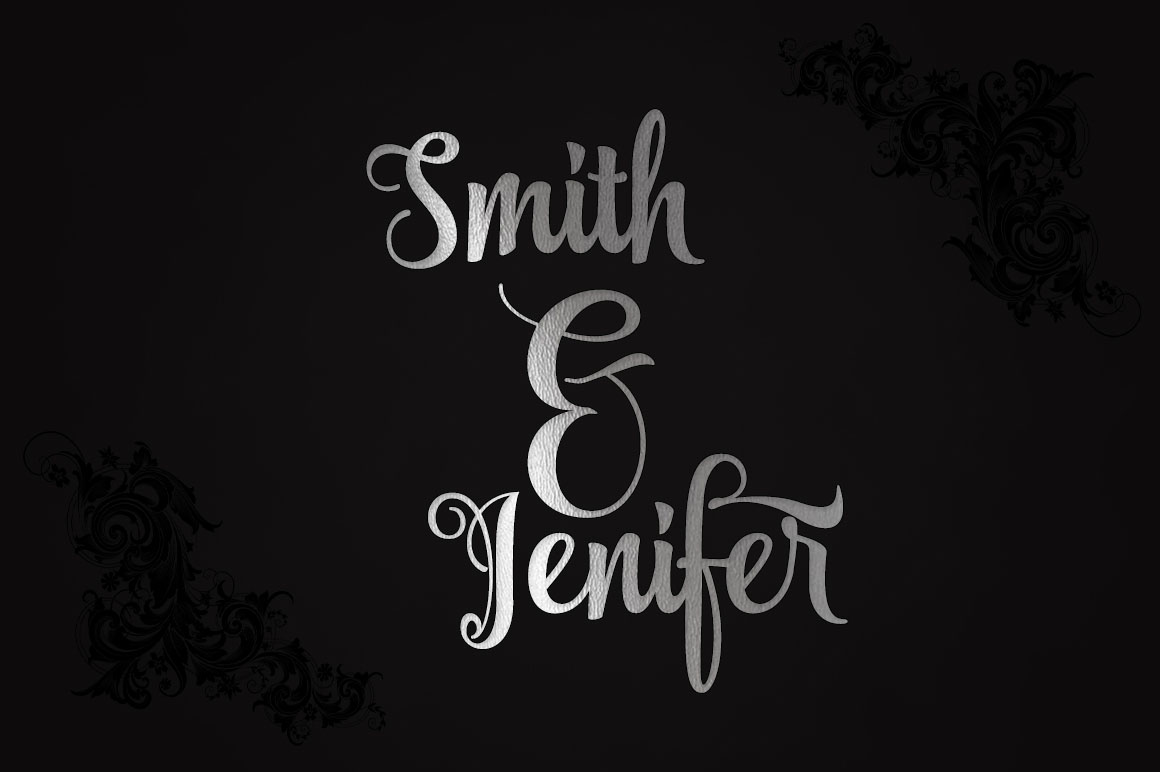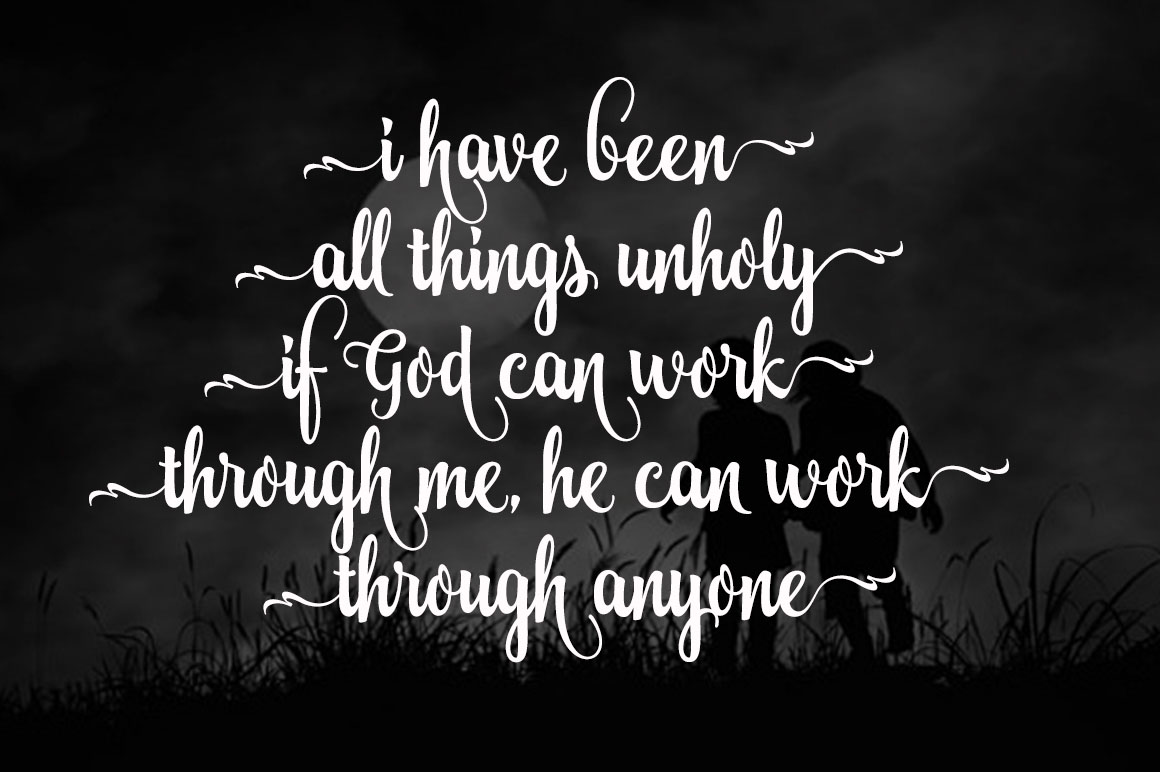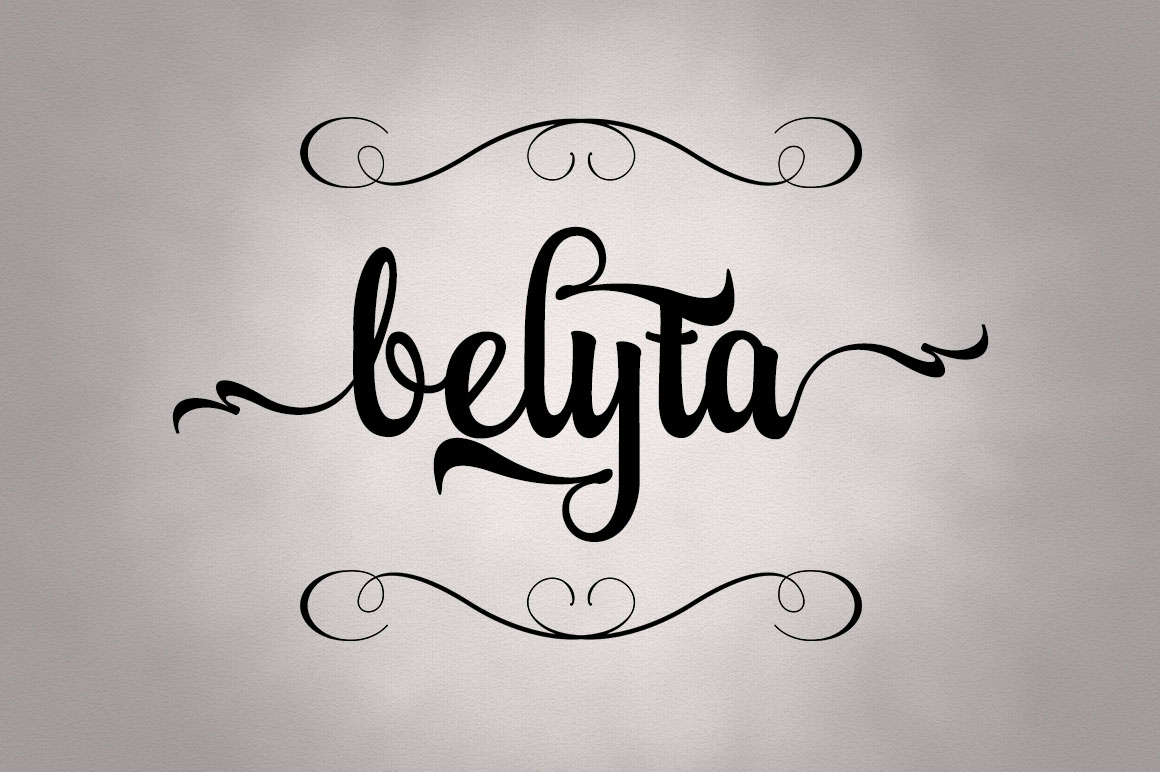 4. Bold Face by Maghrib
Bold Face is hand painted typeface designed to help you create the look of stunning custom hand-lettering.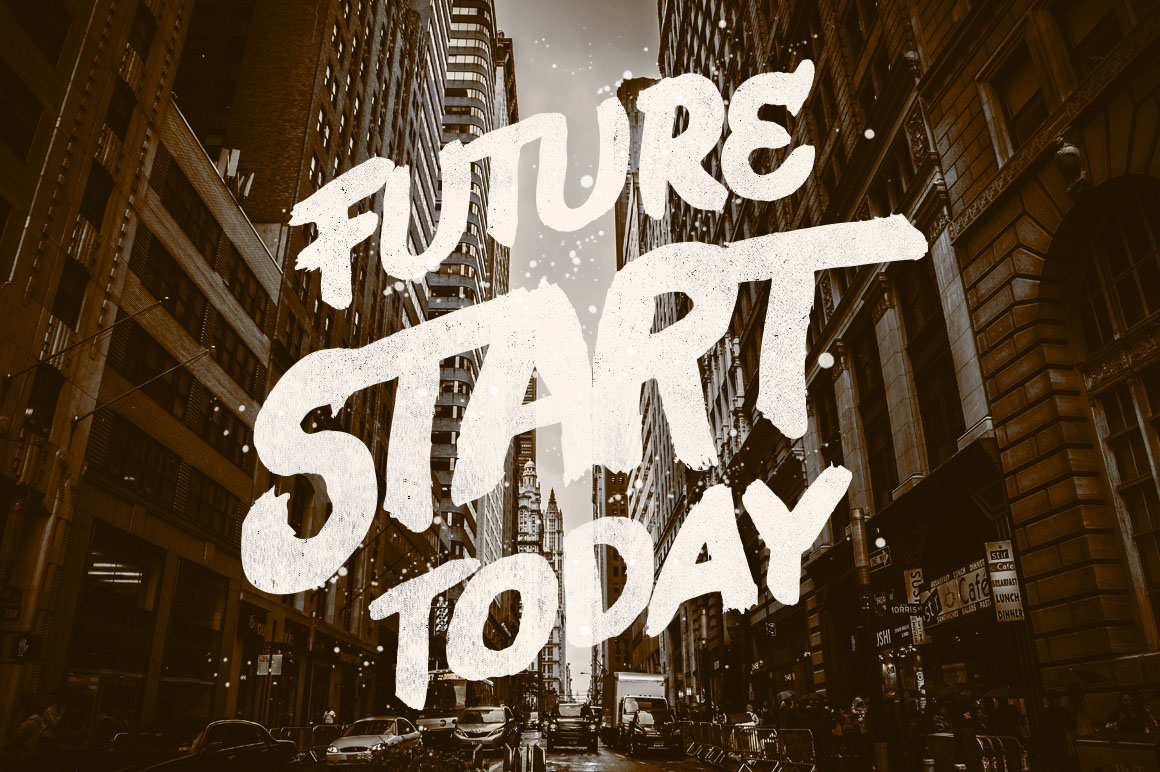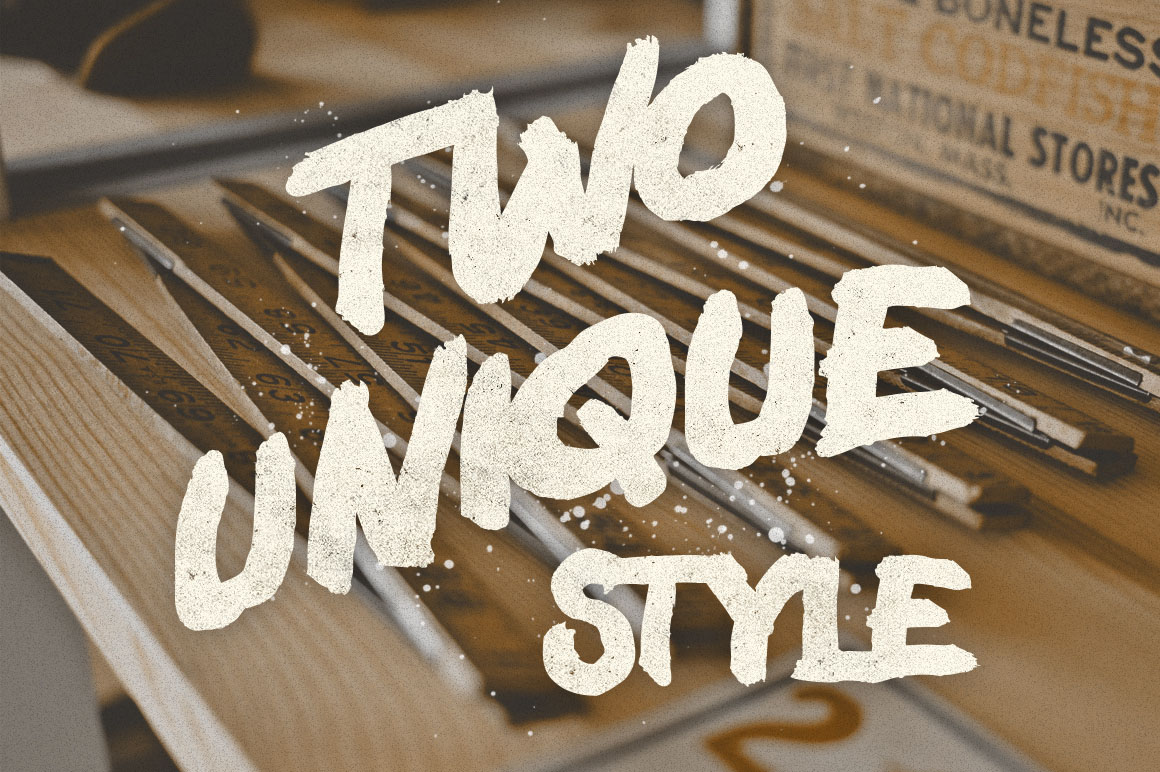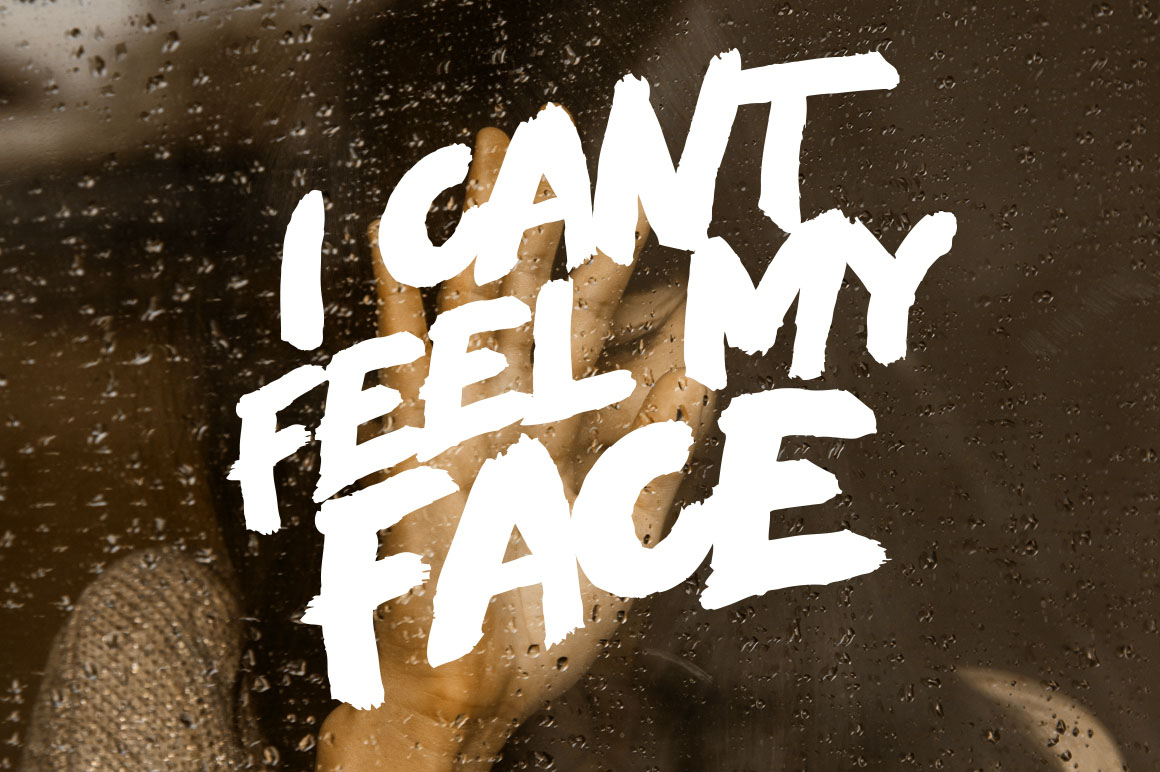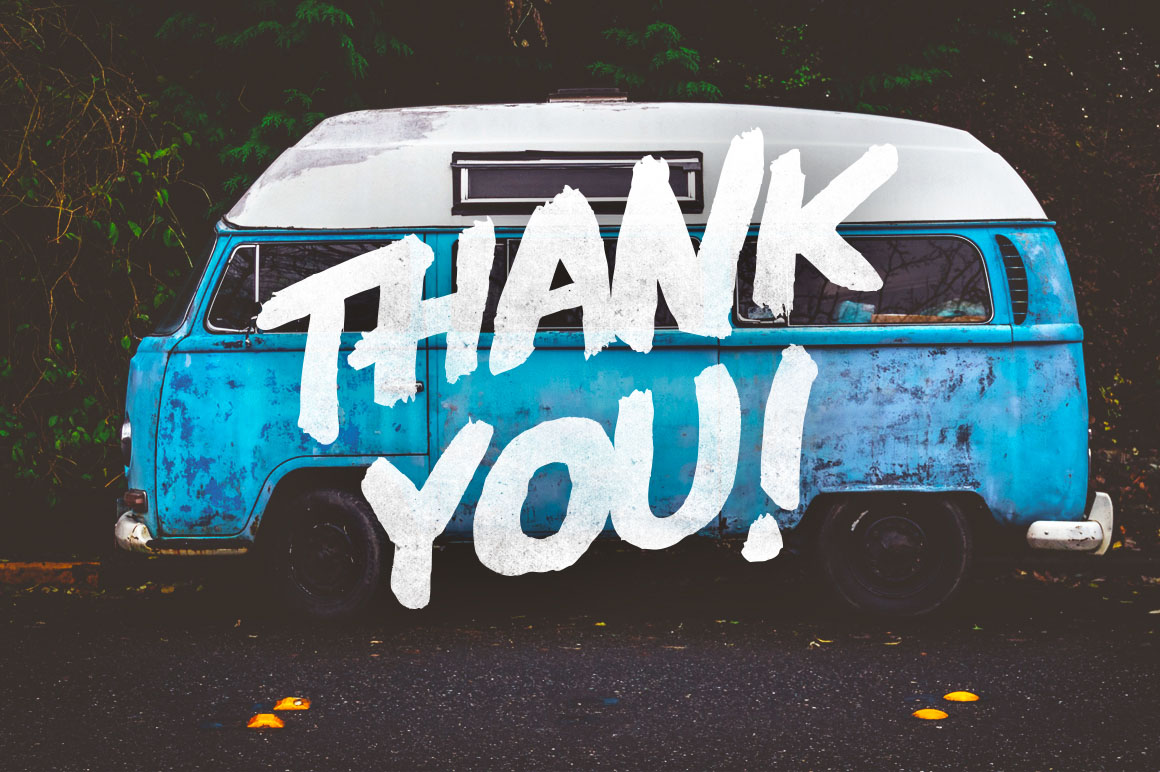 5. Road Culture by Maghrib
Road culture is handmade type with blackletter style that is inspired from bikers lettering style. There are 2 fonts in this pack. First one is blackletter hand drawn and second one is serif hand drawn font.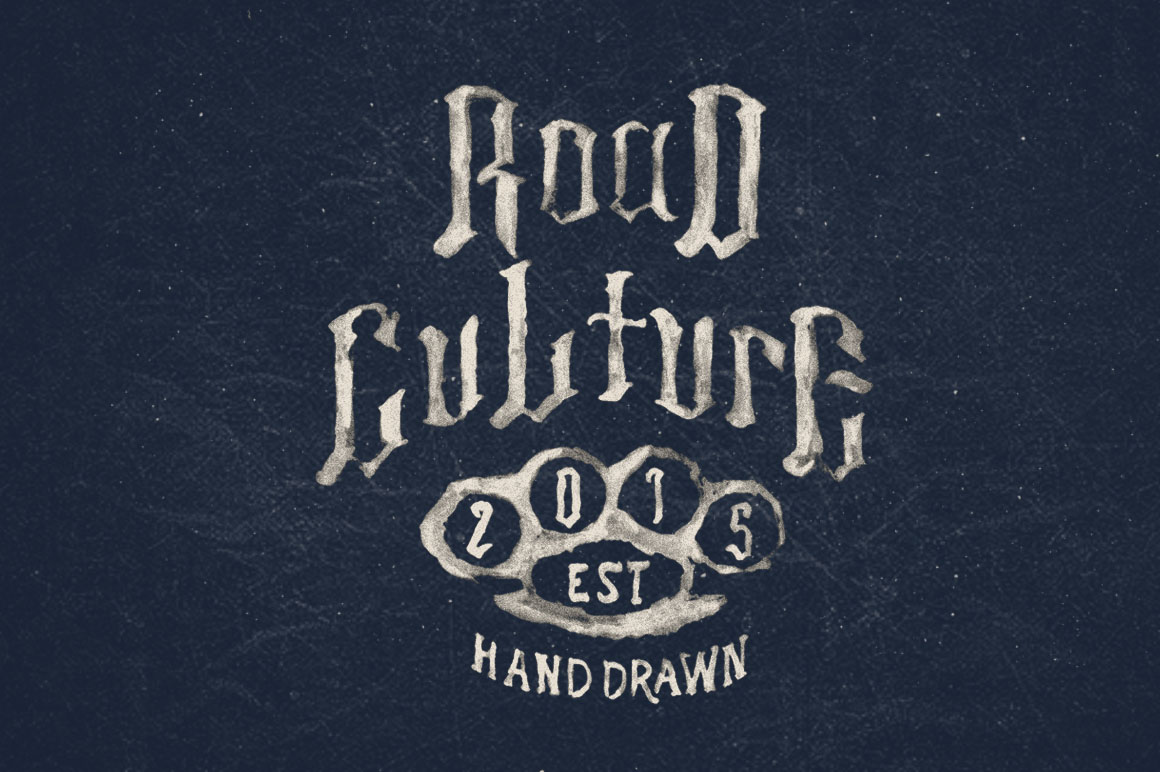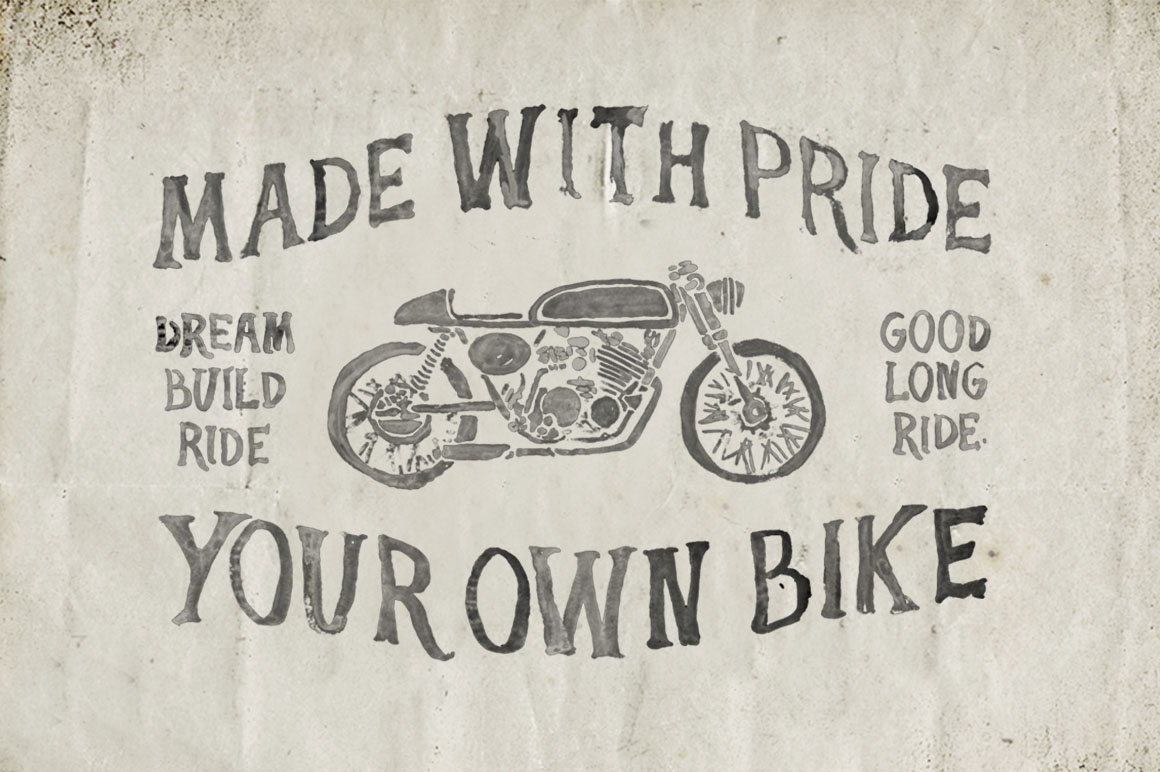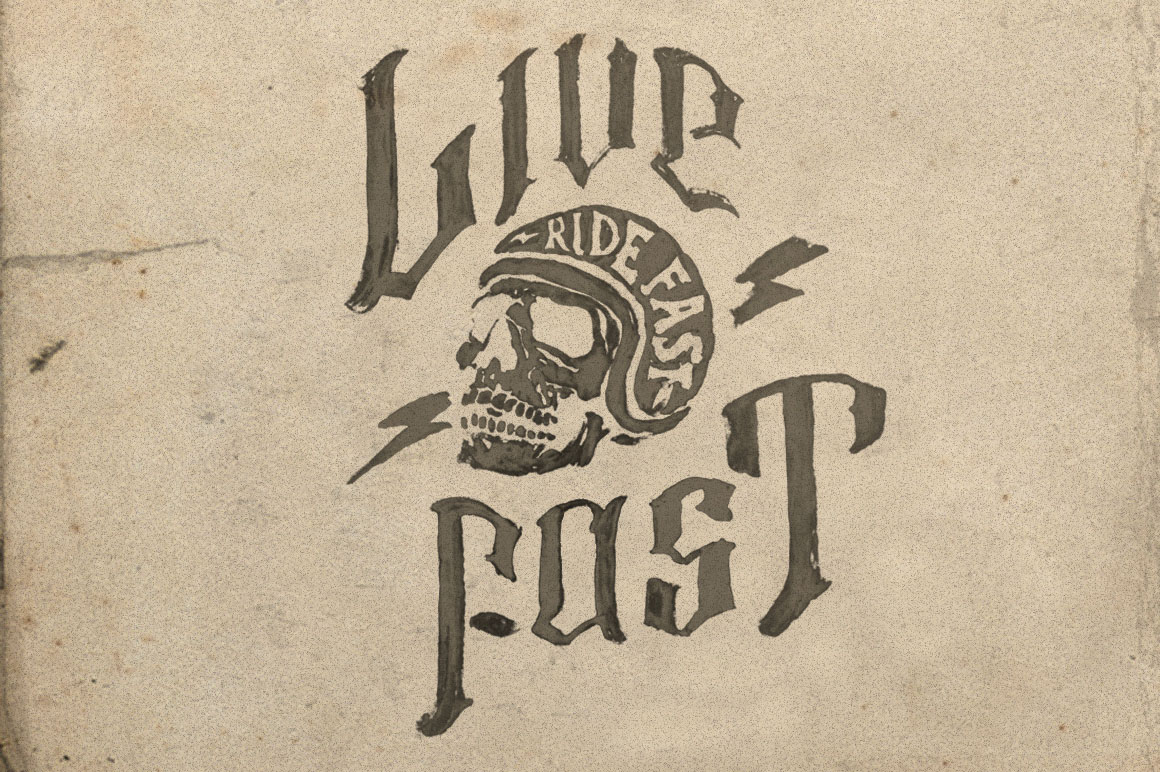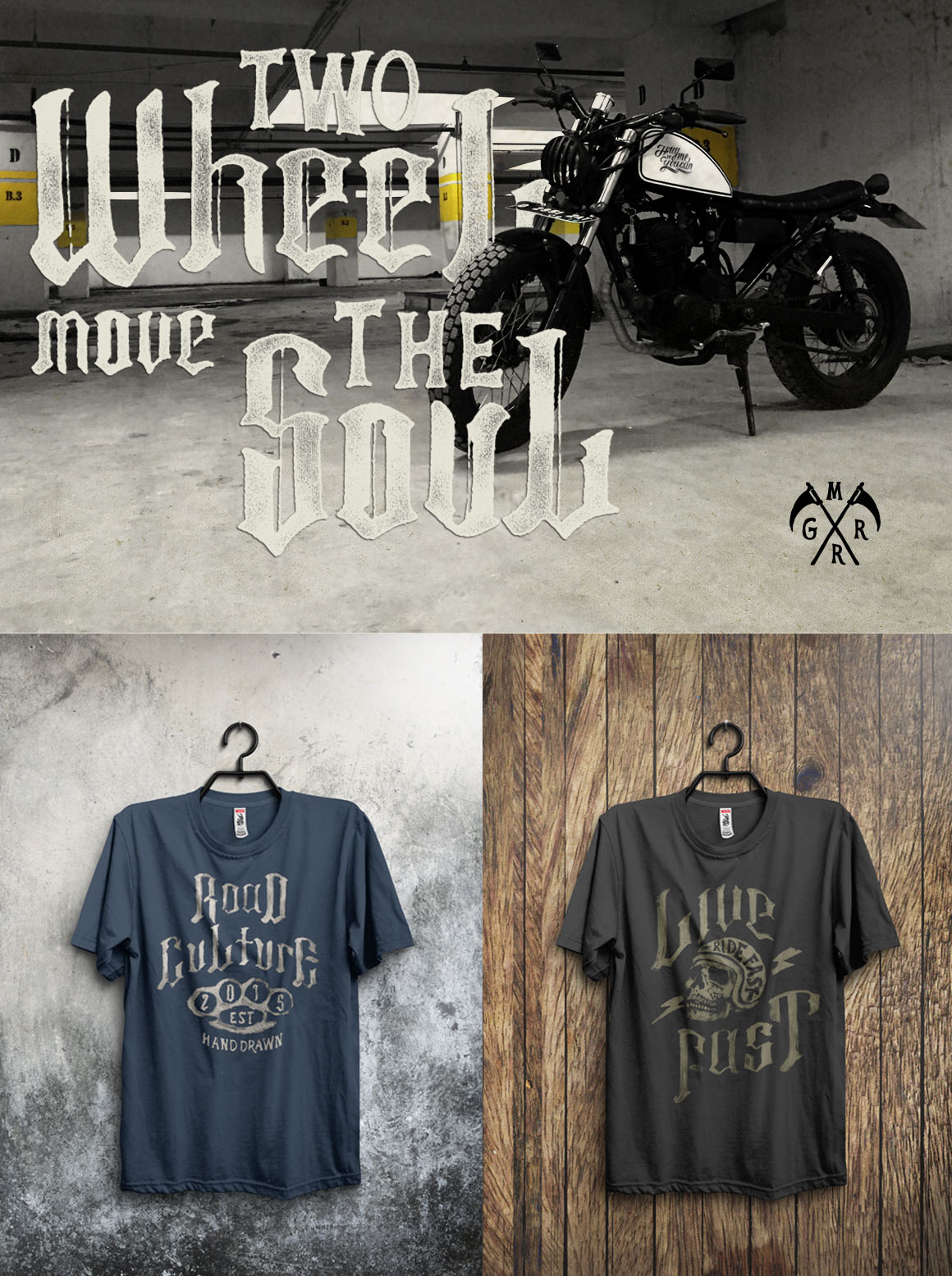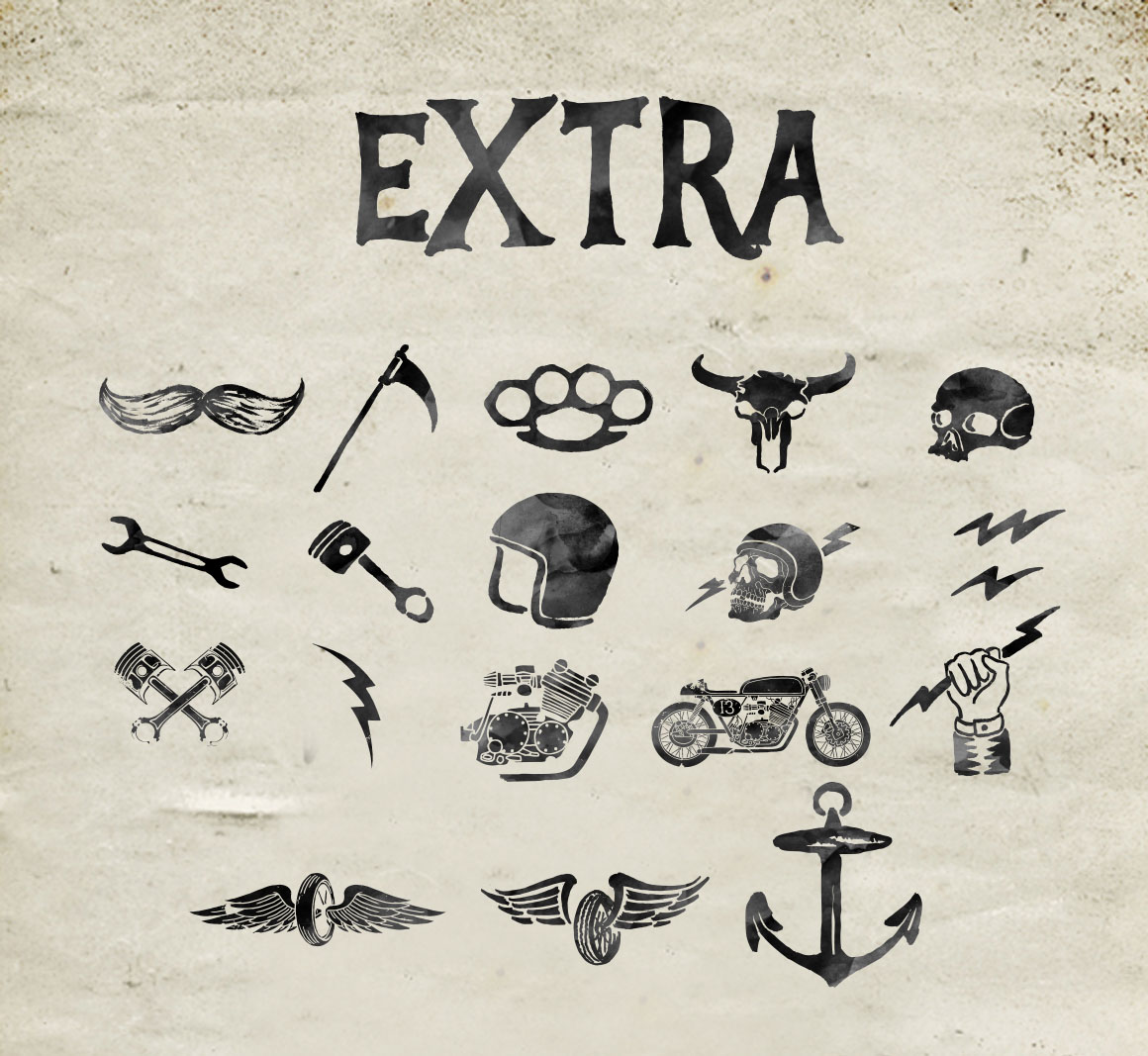 6. Southern California by Maghrib
Southern California is a font script inspired from Southern California Lifestyle.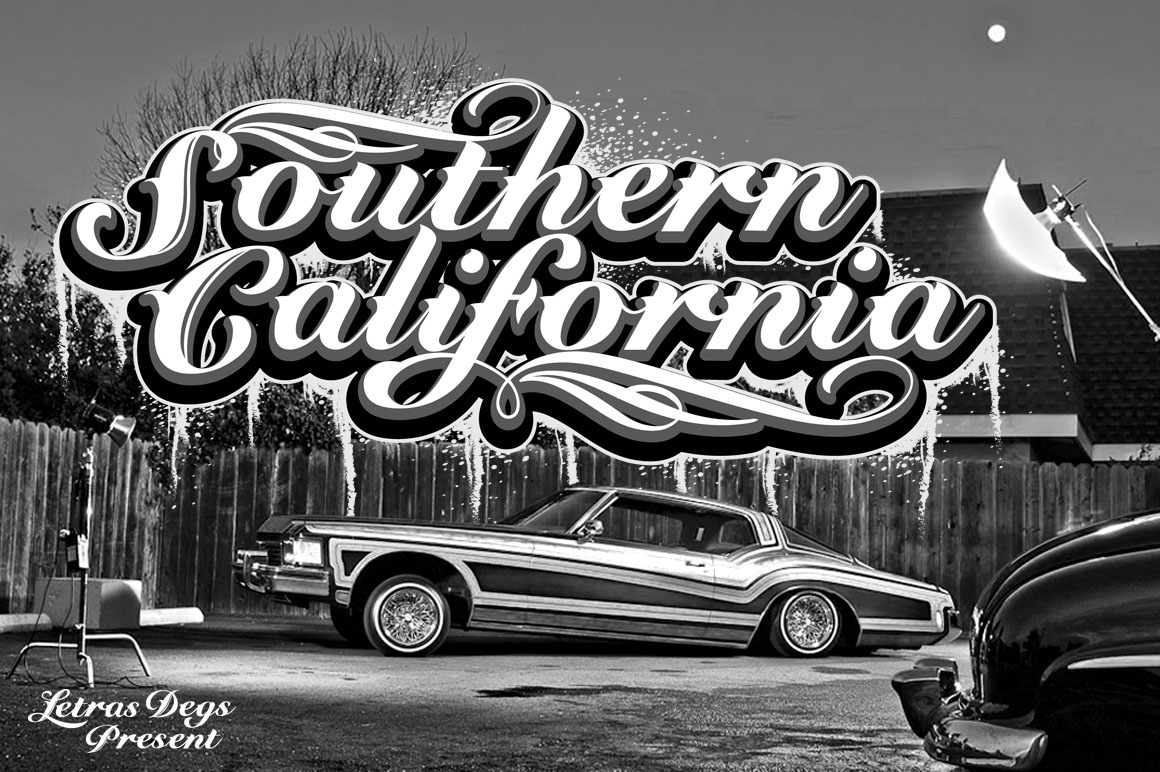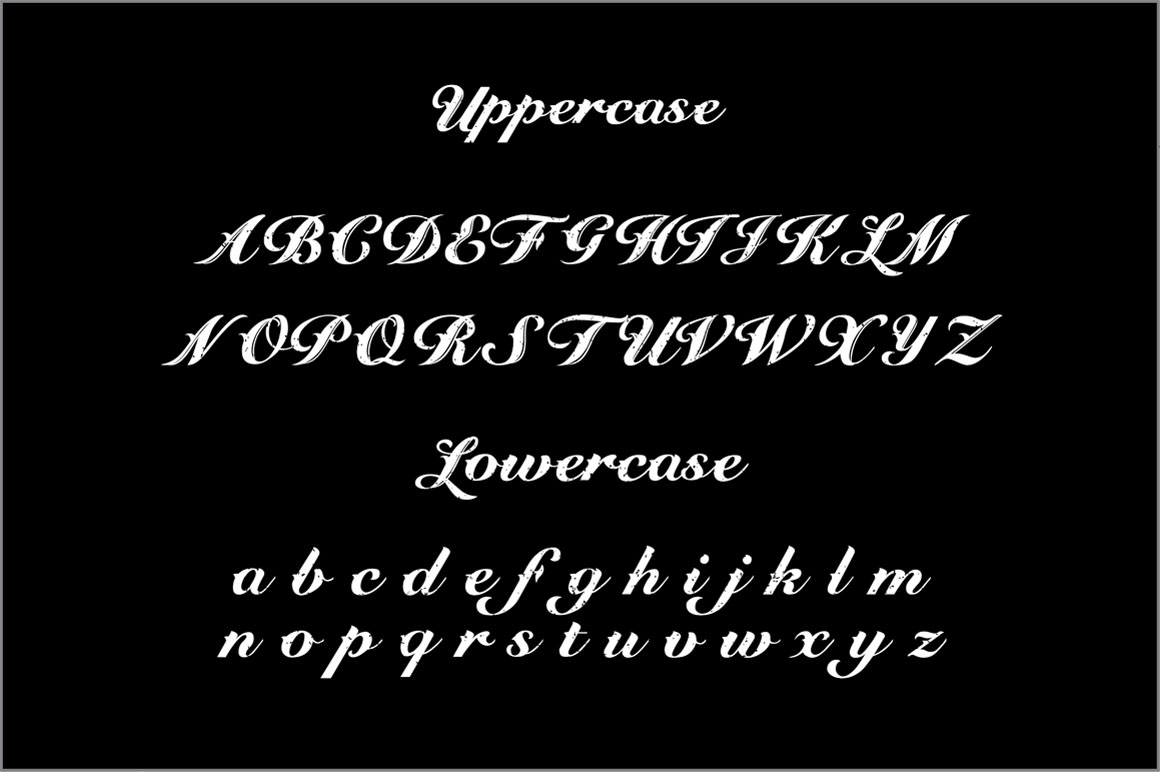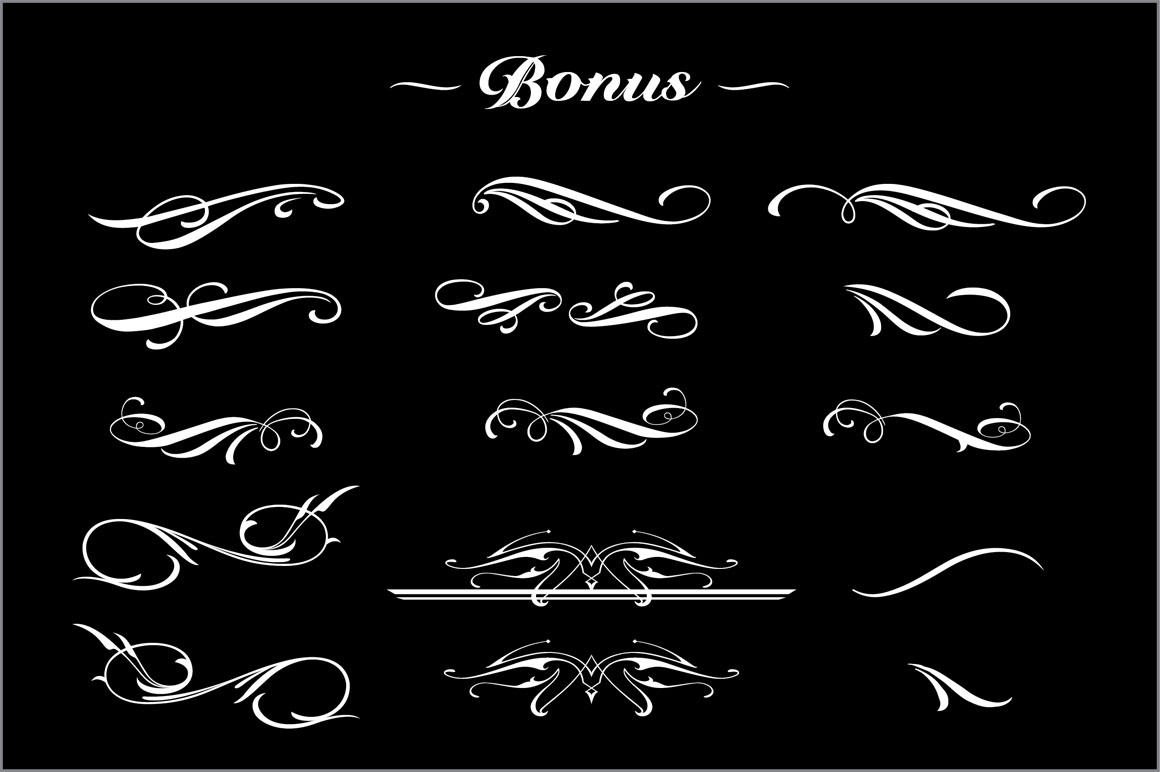 7. Devious Typeface by Graptail
Cool handdrawn font with simple, minimalistic, retro and vintage feel character set. Devious font comes up with The alternative characters which can be accessed by using OpenType savvy programs such as Adobe Illustrator and Adobe InDesign.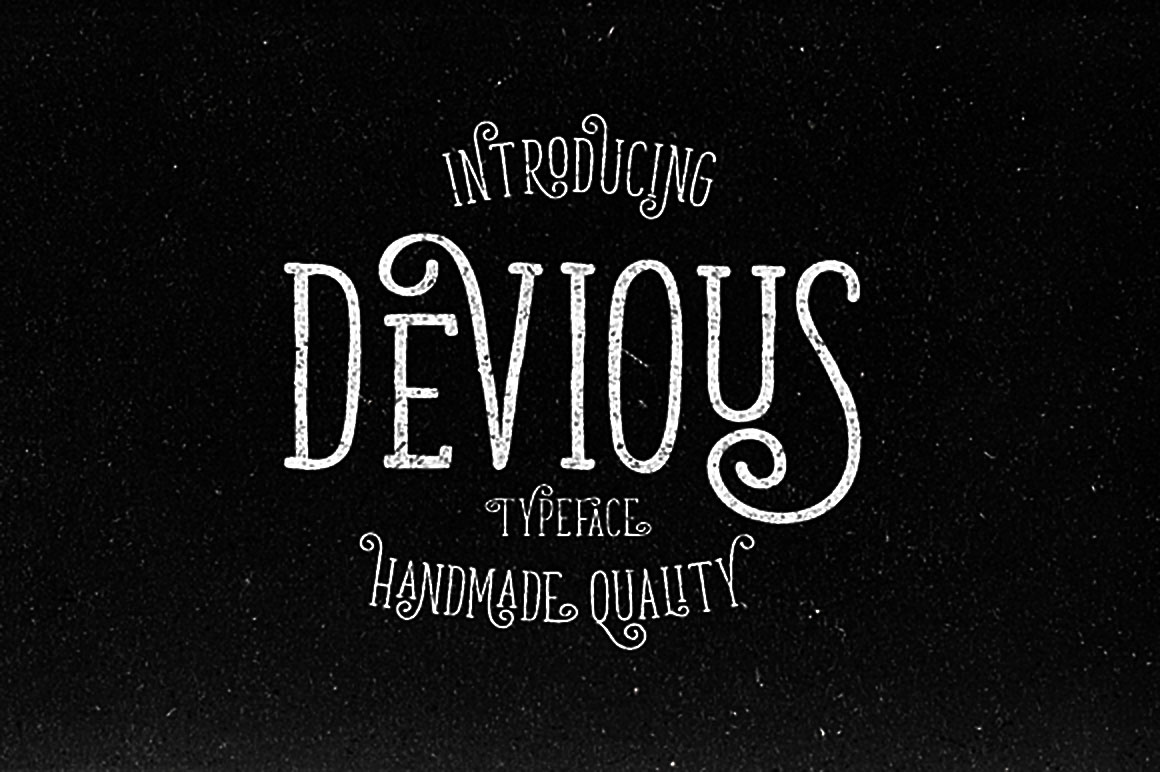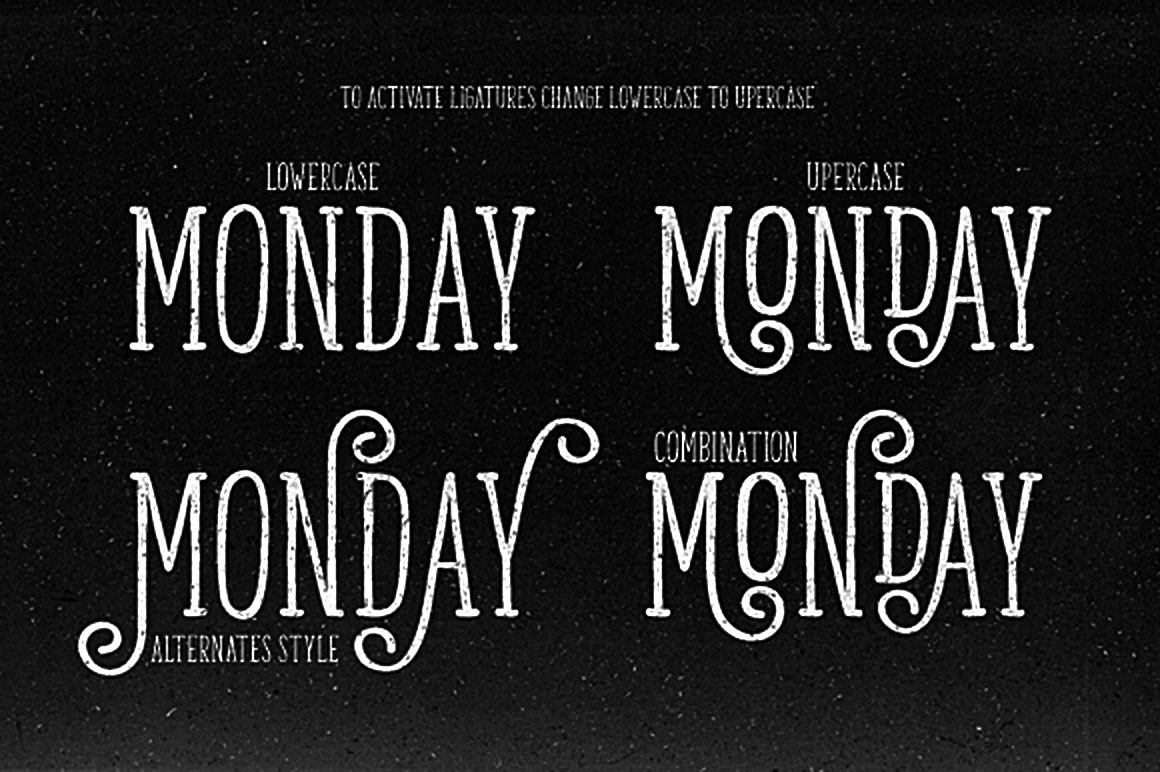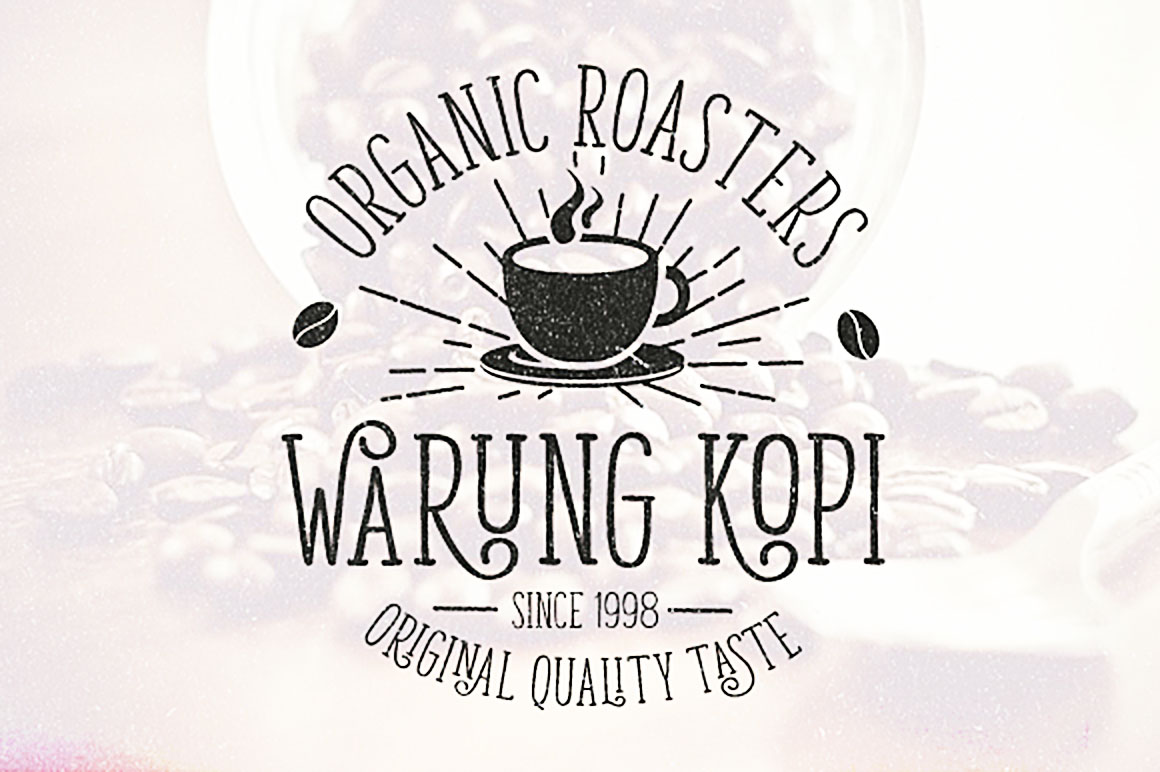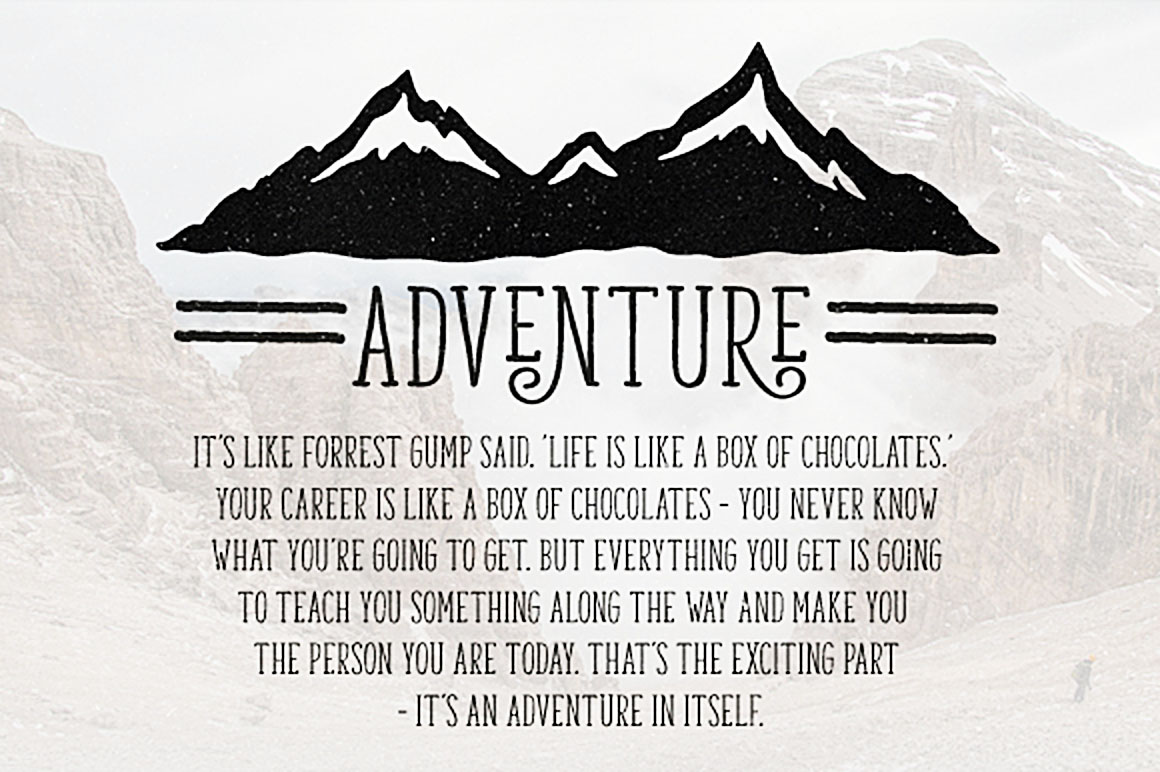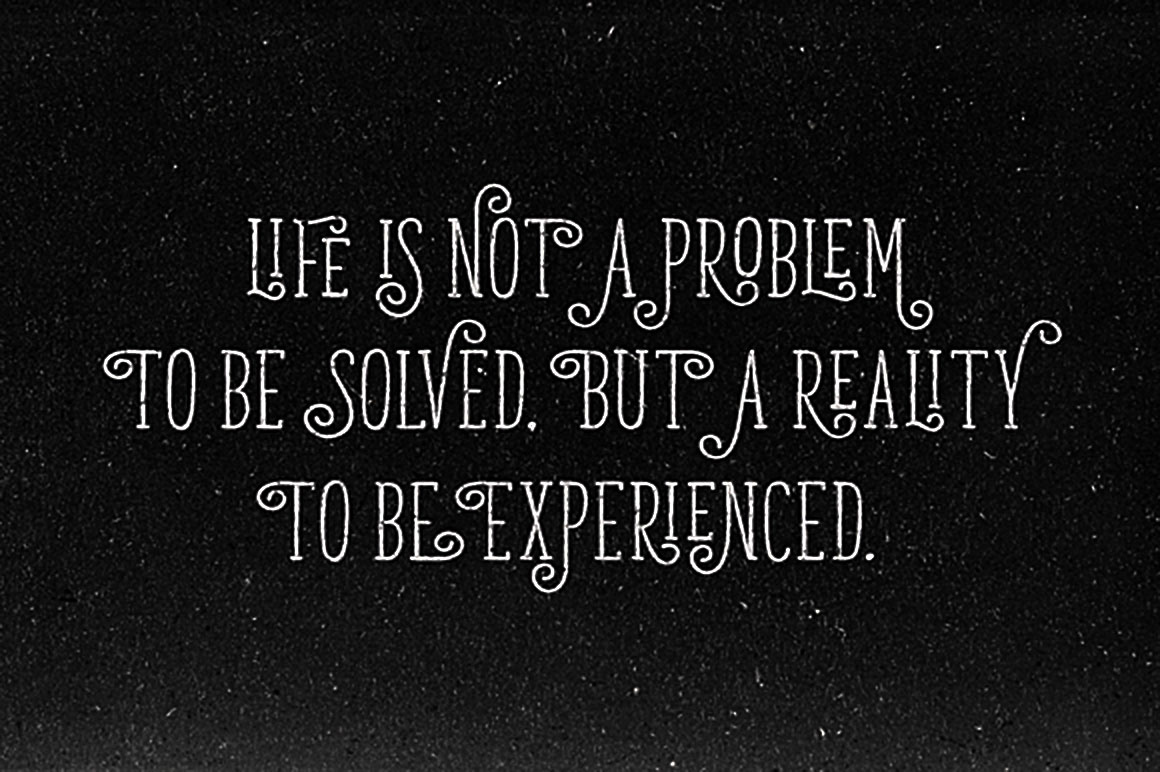 8. Dankita Script by Graptail
Dankita is a beautiful hand painted script that comes with a set of extras. All letters have been carefully painted giving your words a wonderful flow. Dankita can be used for fashion, apparel, stationery, magazines, film, books and marketing.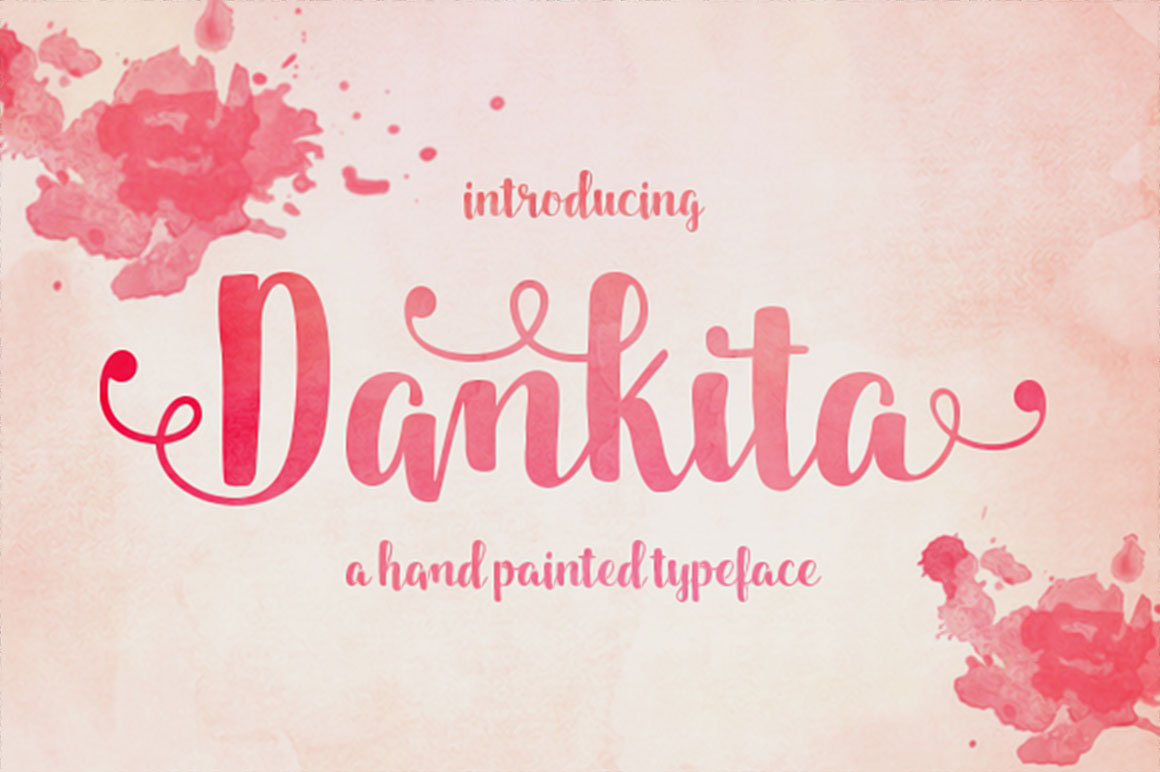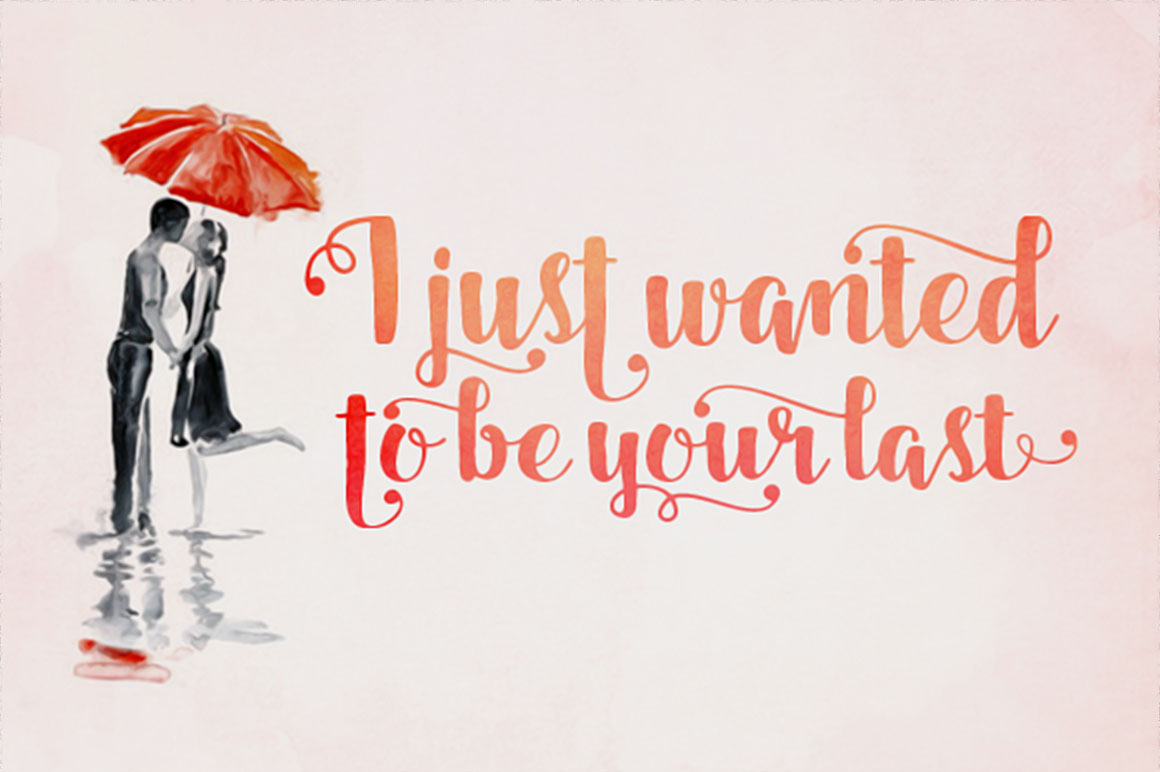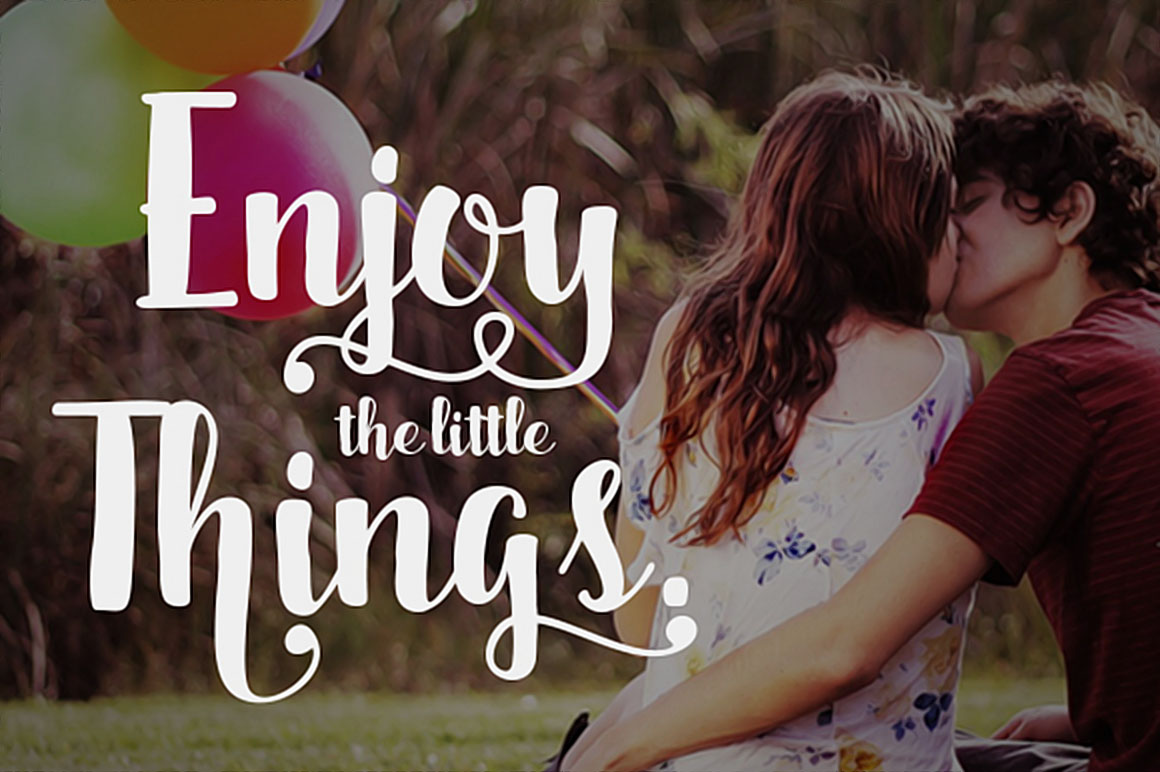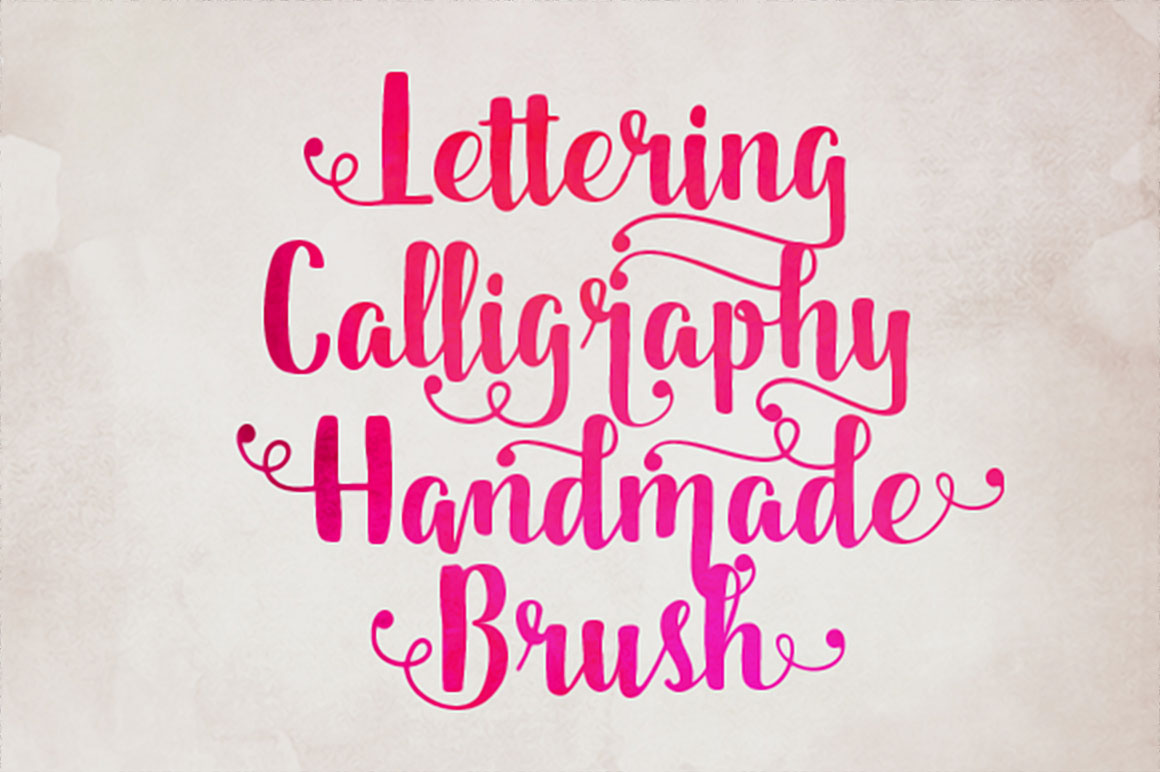 9. Ringdena Script by Graptail
Ringdena Script is a typeface that experiences adopting two building models: the typographic (with repetition of shapes) and the script (with the freedom of writing). The models are presented in a subtle, unobtrusive way and mainly without conflicts. The essence of each personality is present, coexisting harmoniously and enjoying the same stylistic space.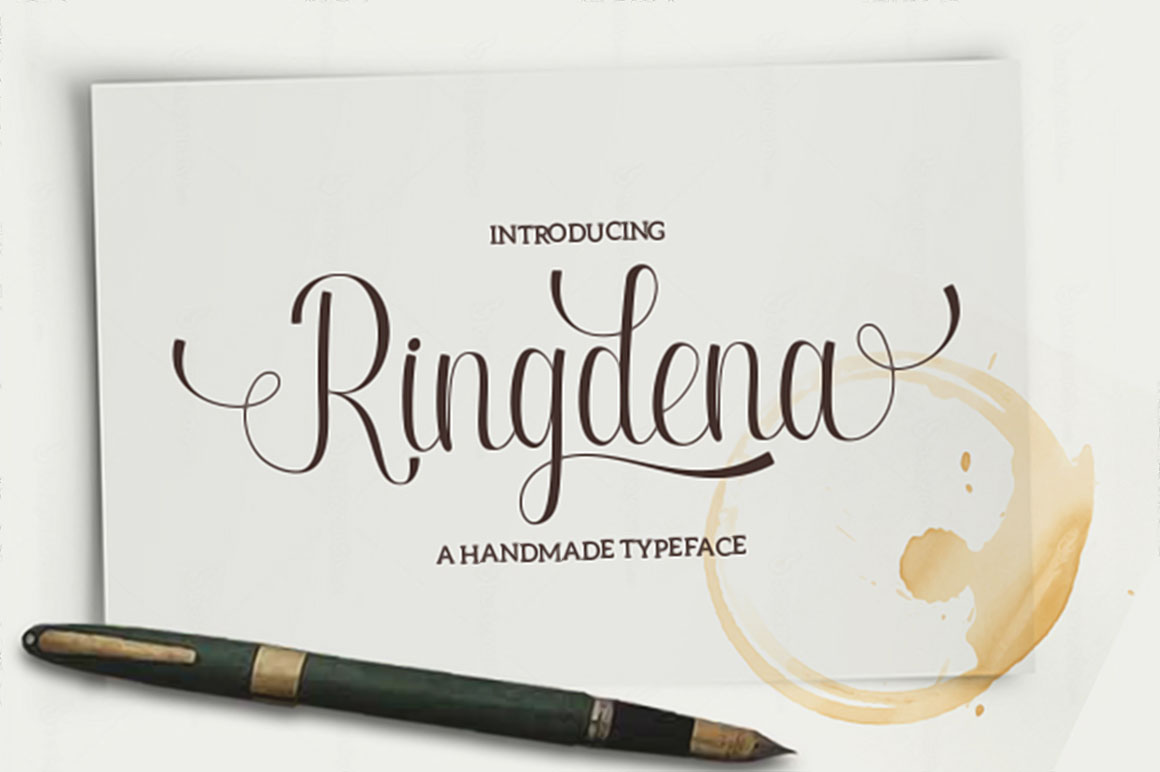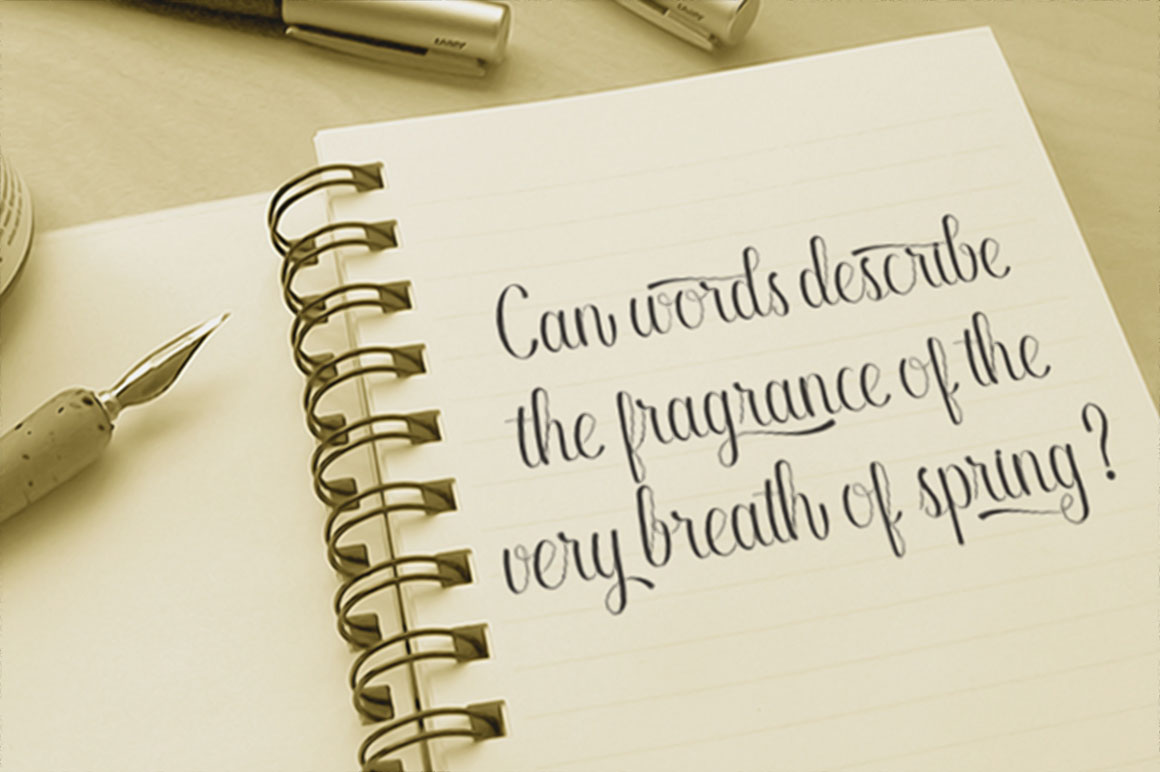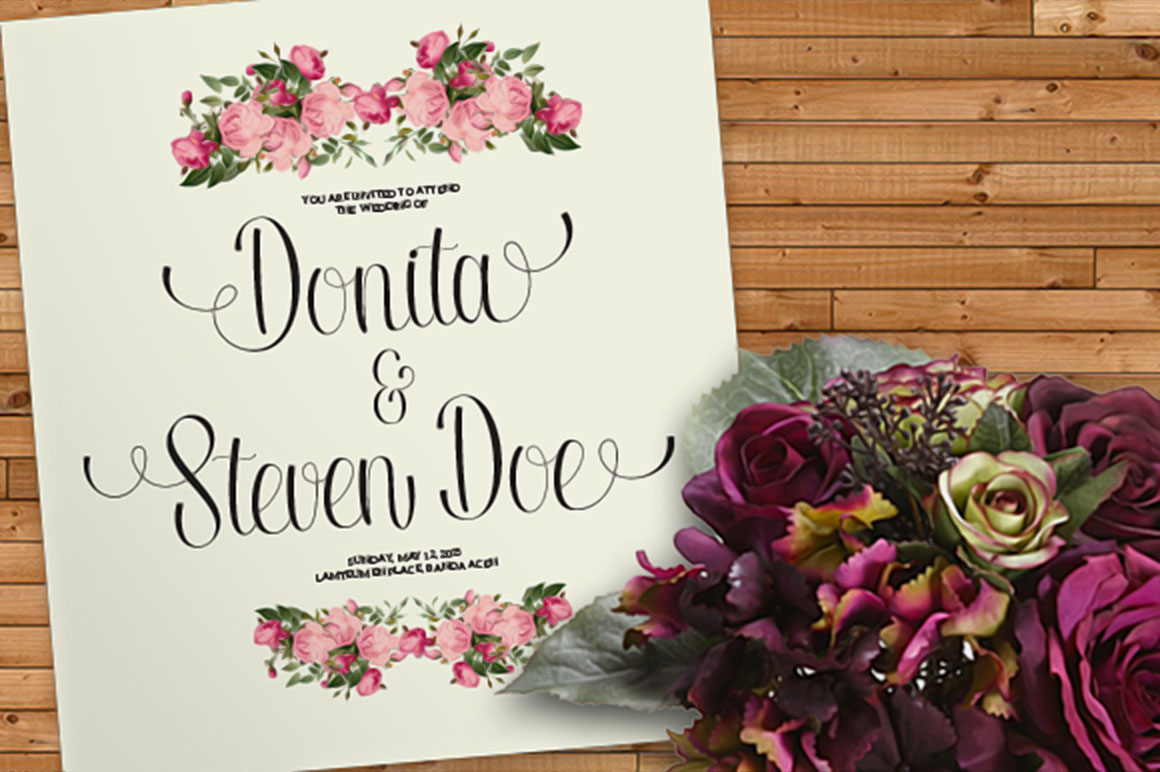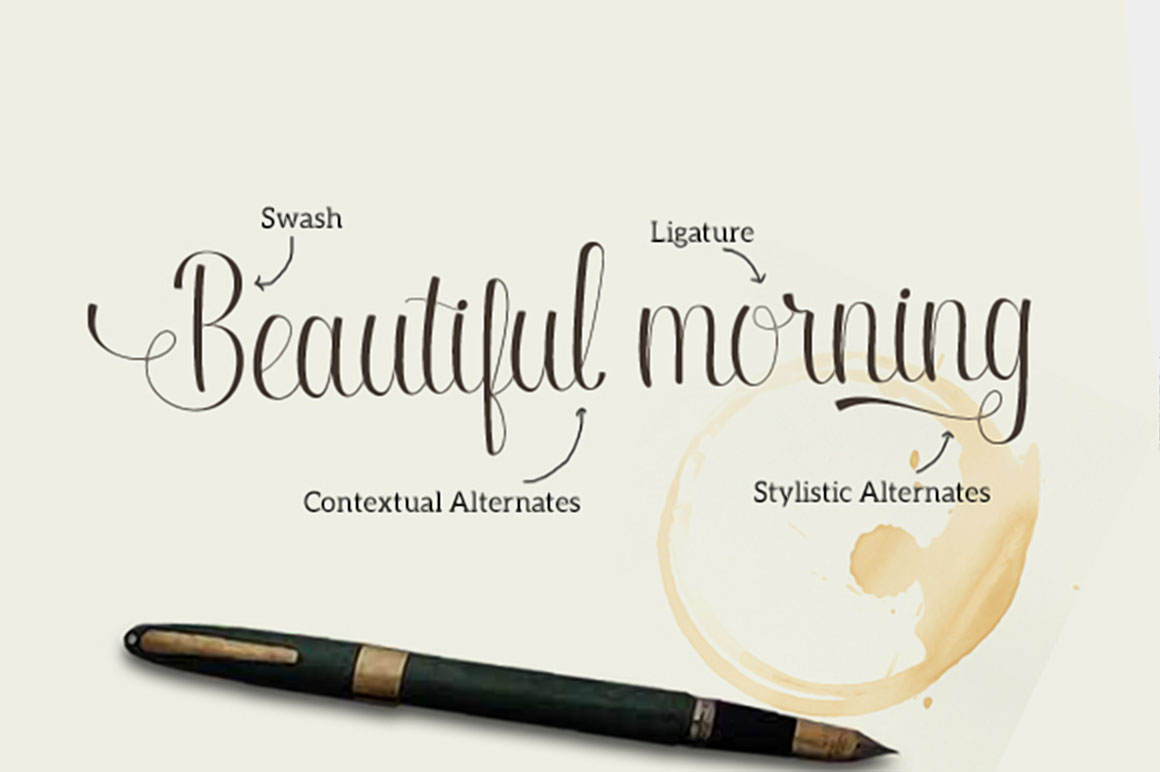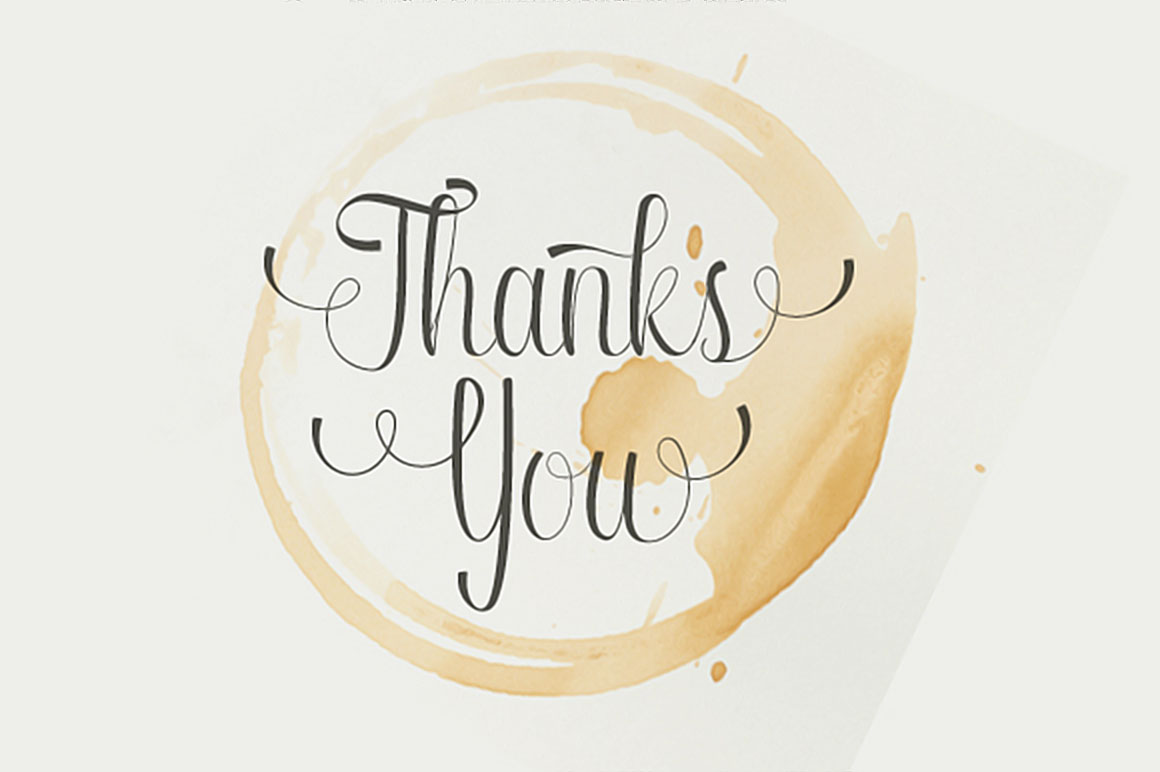 10. Avondale by Twicolabs
Avondale is an all-caps typeface based on cough my handwritings. Vectorized/digitalized with high attention to the details and combined with various baseline height and combos of tight-loose kerning gives Avondale a natural handwriting feels. Suits best for your designing projects that requires a unique handwriting touch. Combine the upper and lower case to get more letter combinations.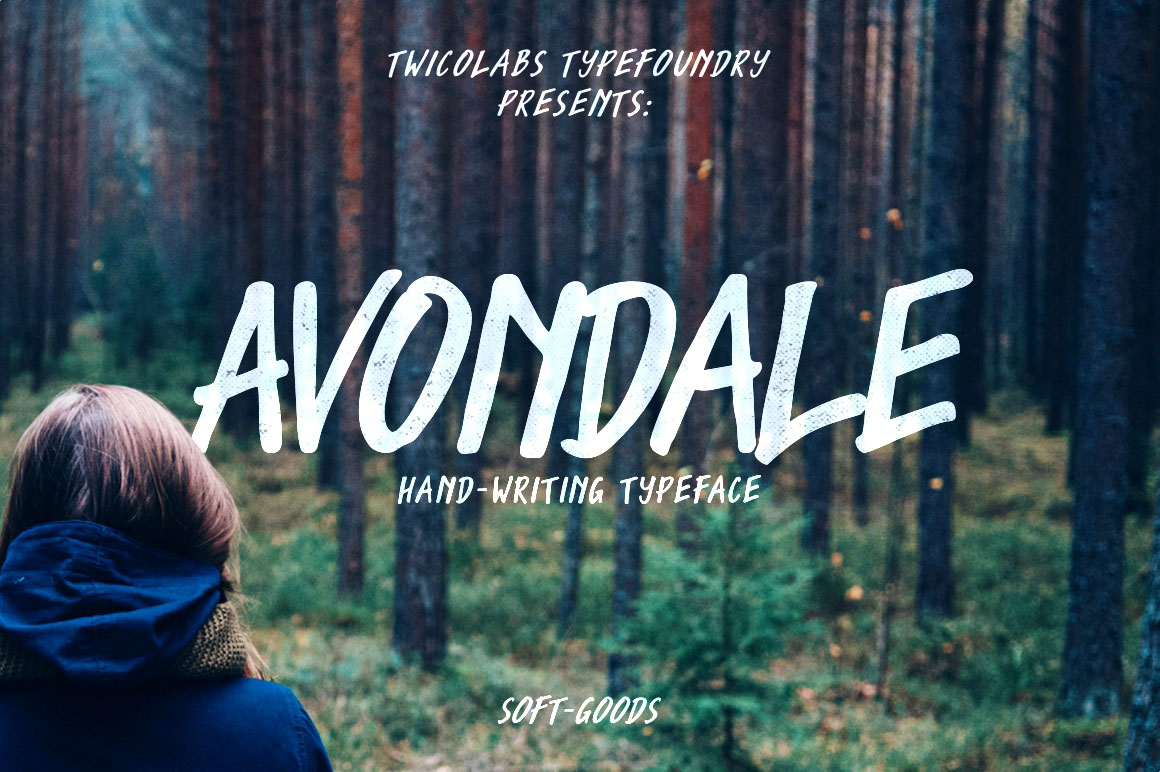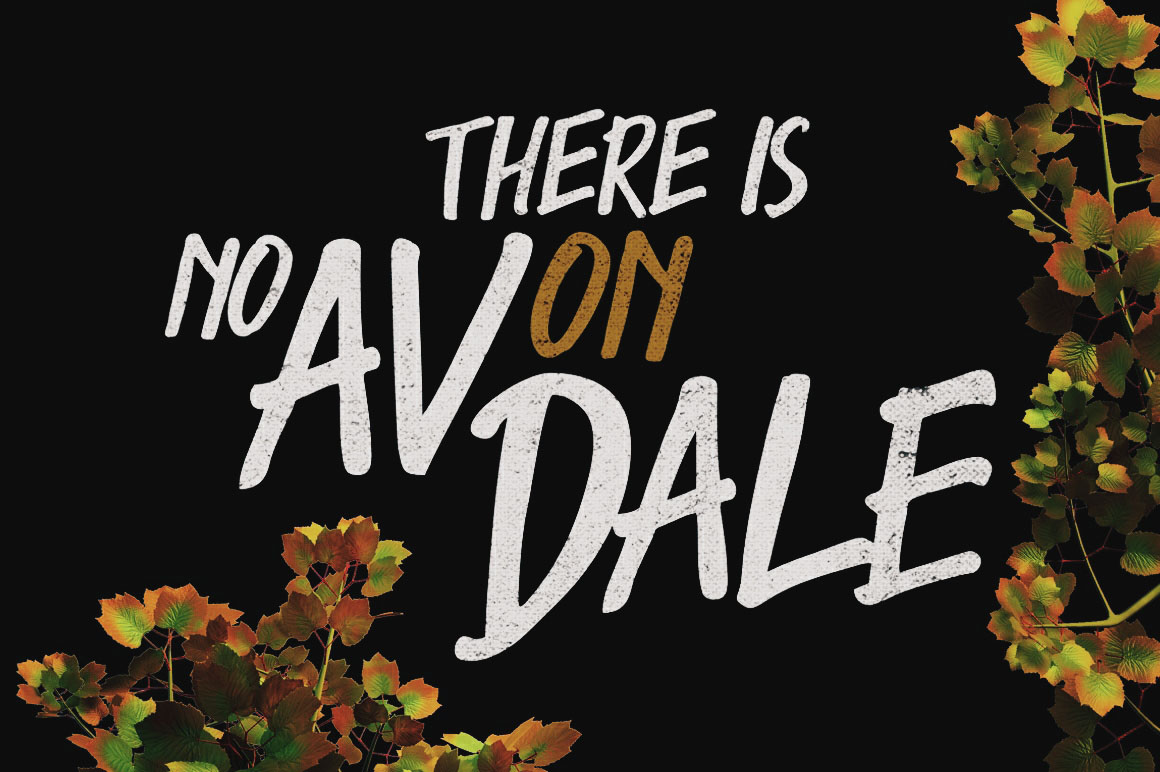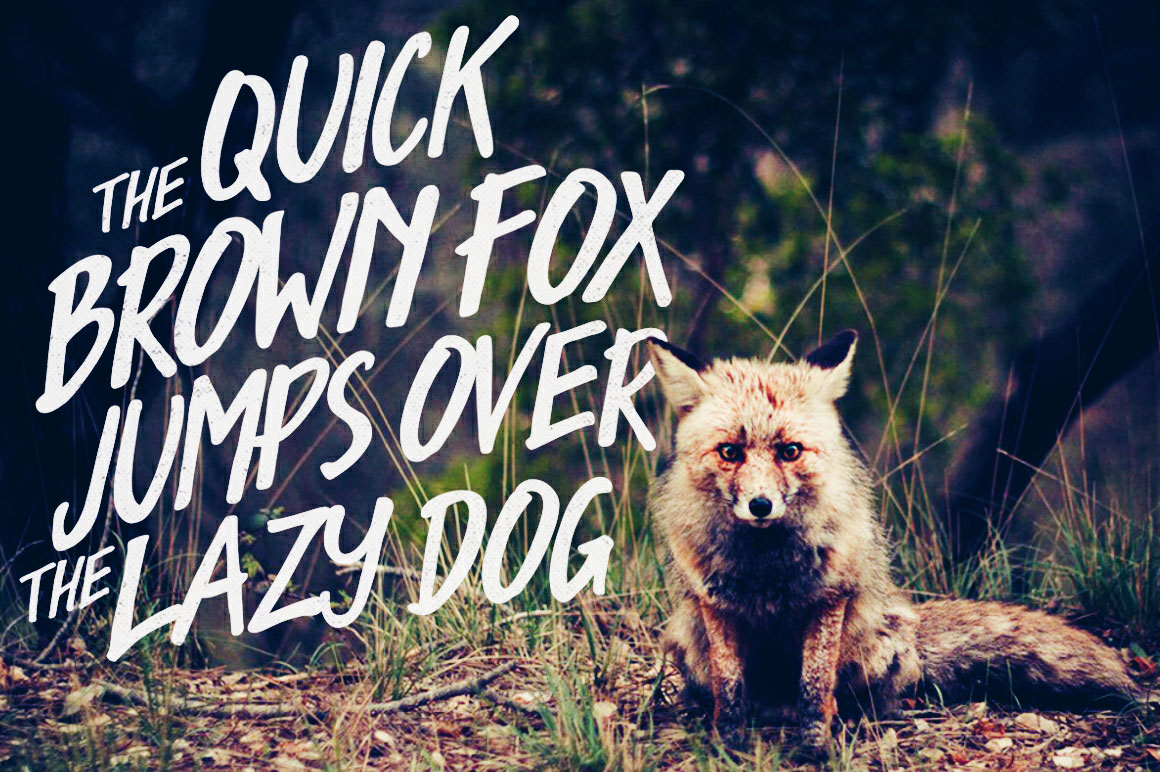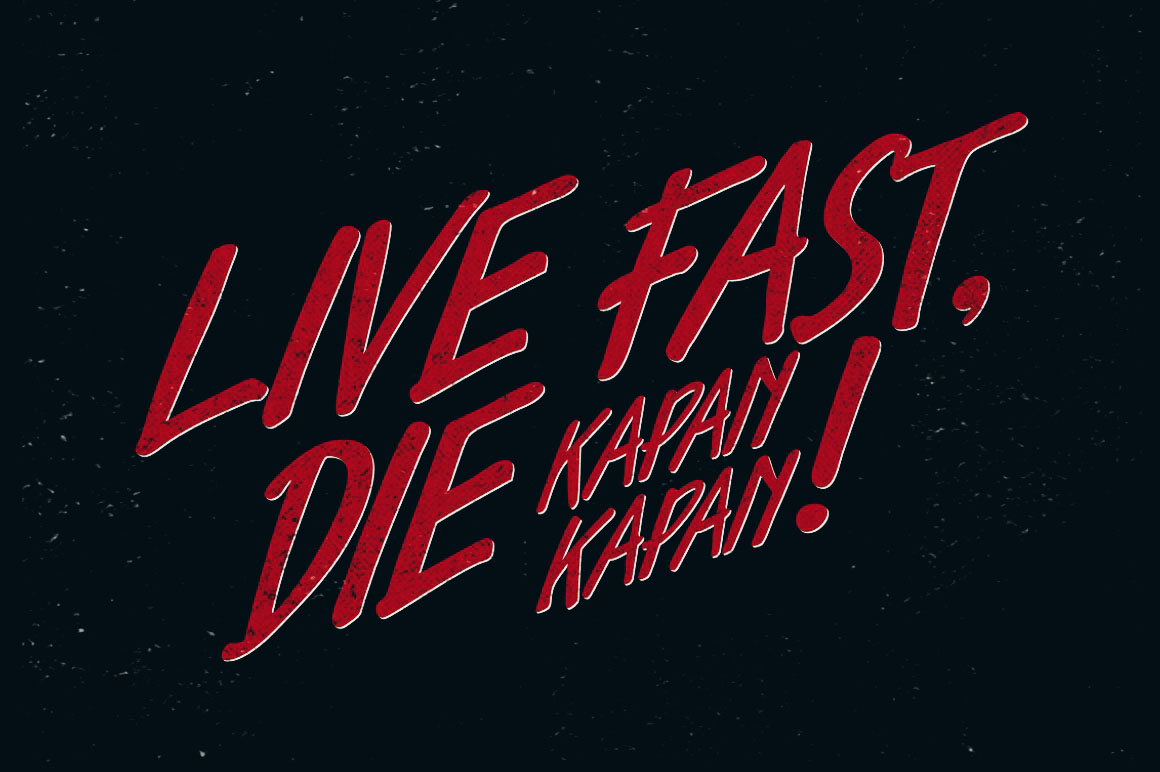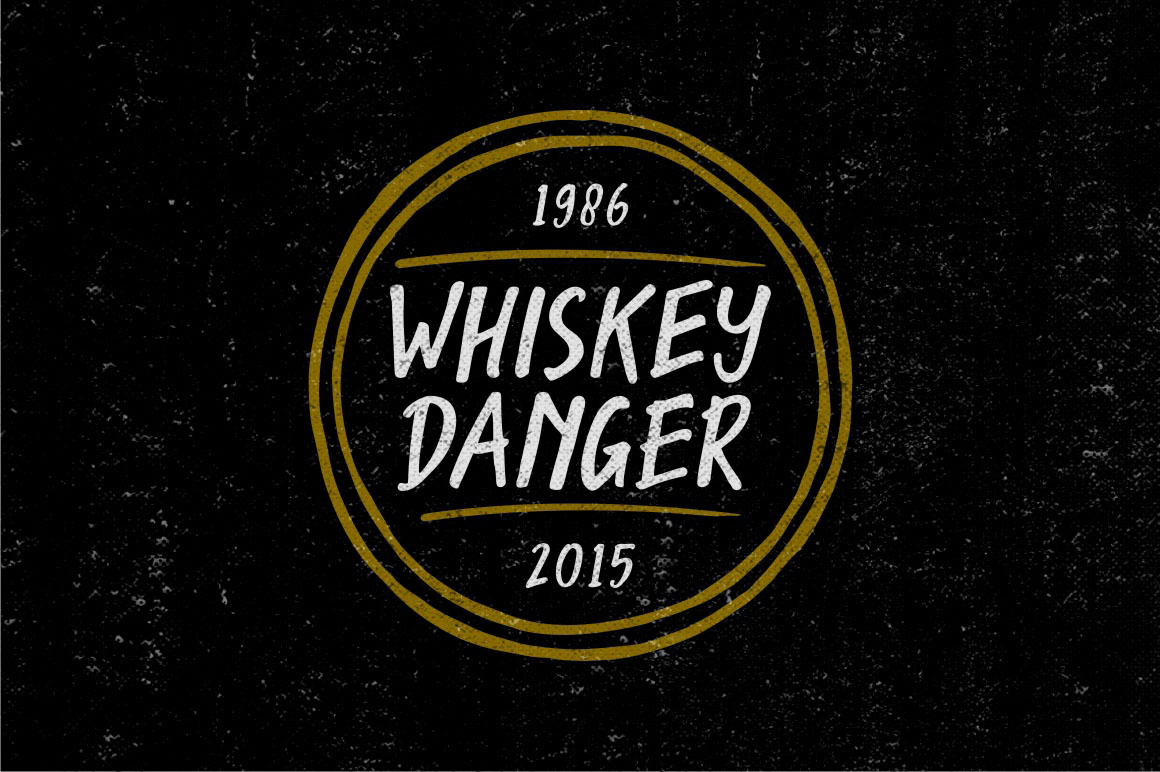 11. Armament Stencil by Twicolabs
Armament Stencil is a stencil version of our previous Armament Regular. The narrow, (kinda) rough and jaggy lines gives you the vintage yet macho feel. This typeface is a great addition to fulfil your need for a quality vintage themed font. Packed with some OpenType Feature (OTF only) to let you play and explore more letter variations. Use this guide to get access to all glyphs: http://adobe.ly/1m1fn4Y Suits best for almost all vintage themed design, such as: t-shirt design, painting purposes, graffiti, bombastic quotes writing, etc.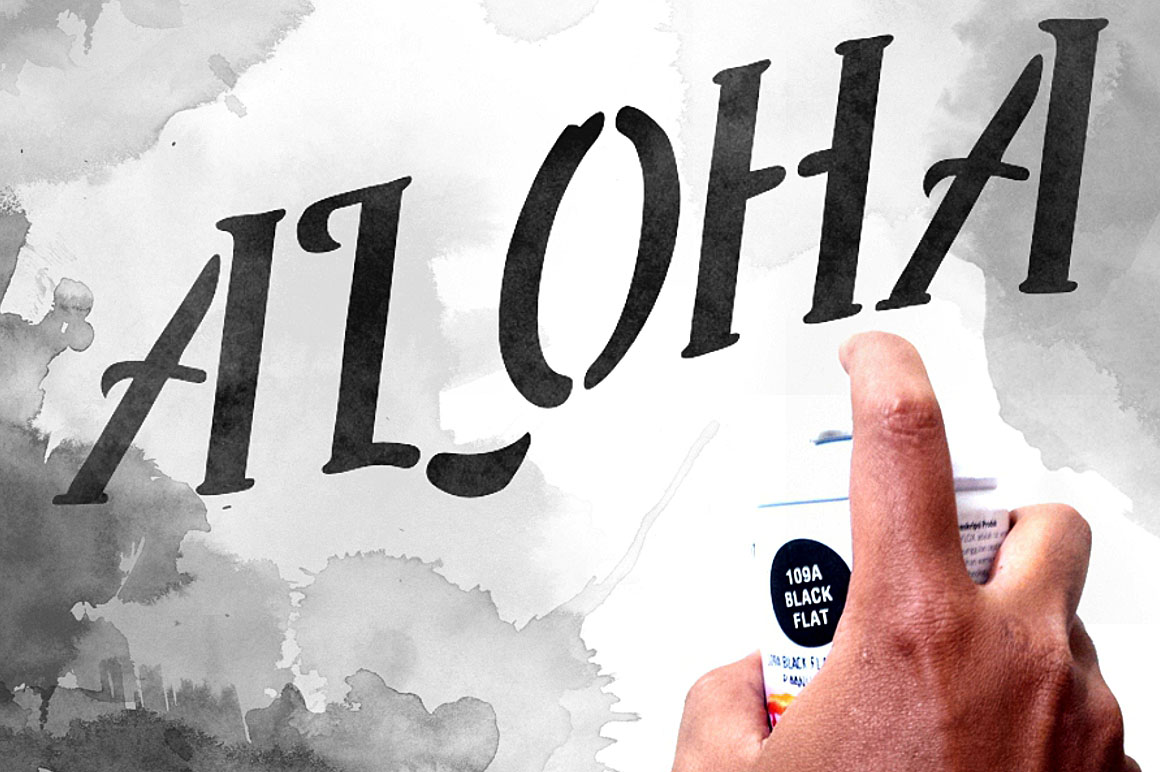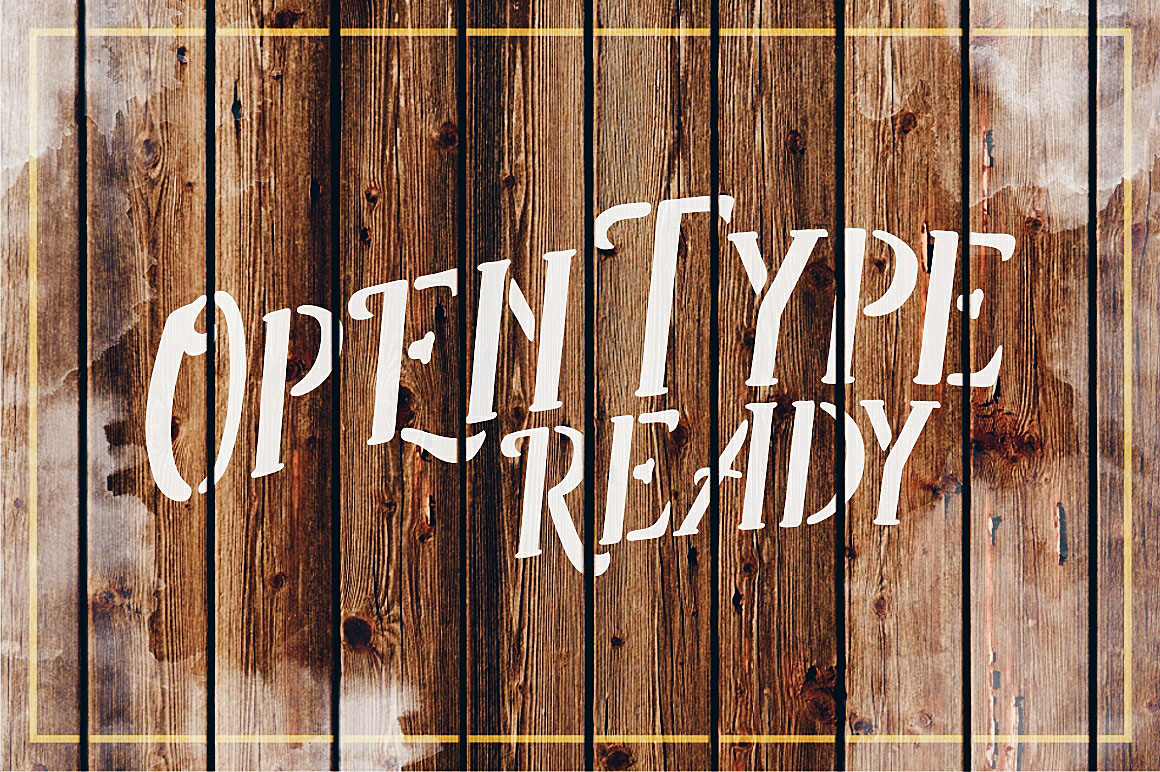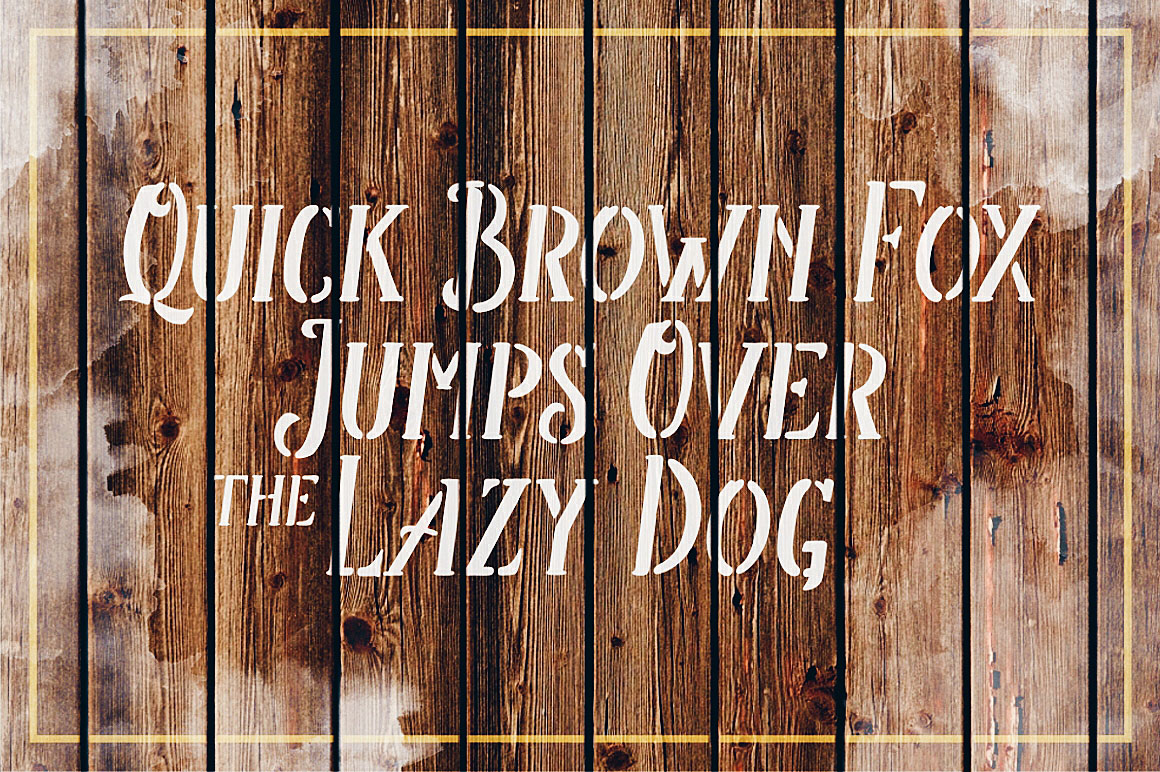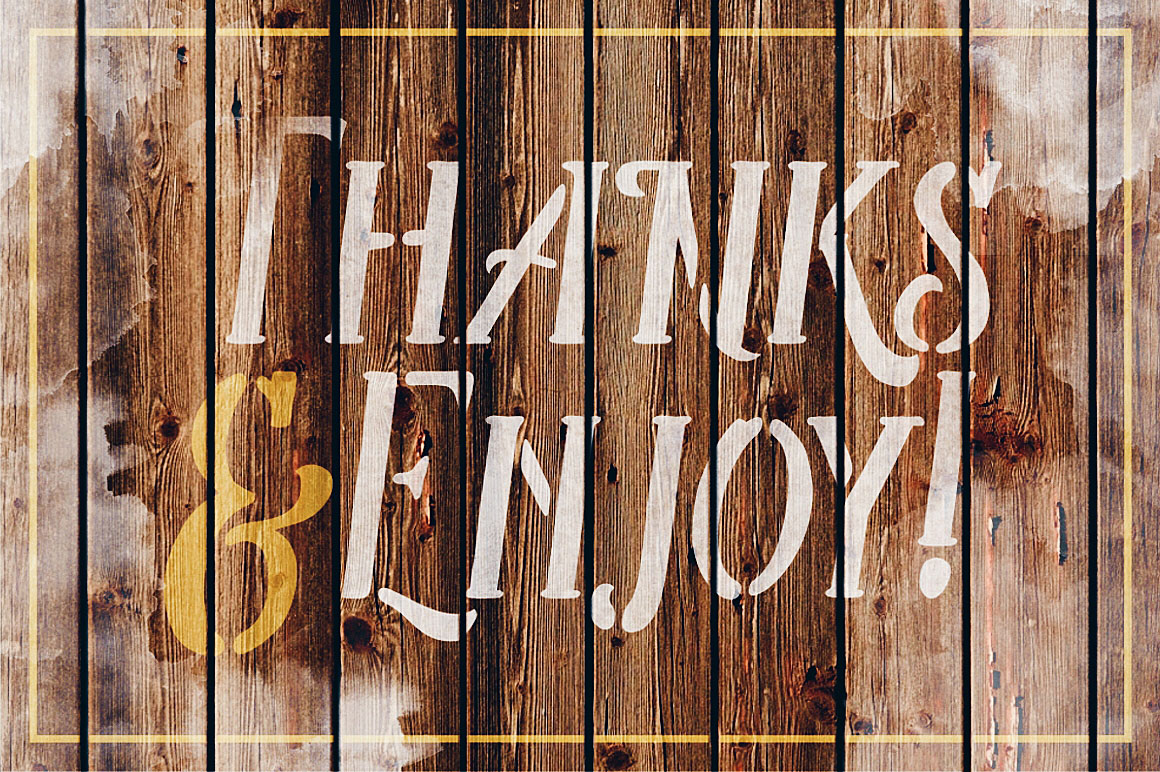 12. Shintya Typeface by Scrachtzo
A really soft curved typeface made with love, full of feelings.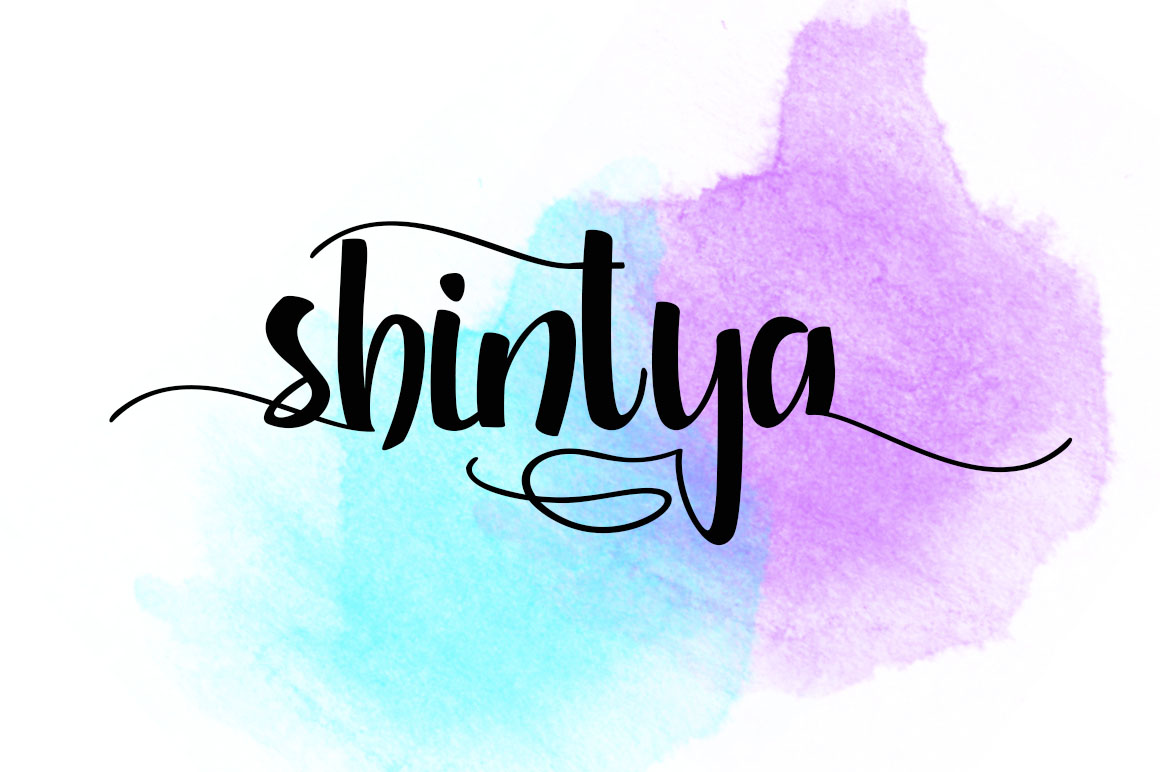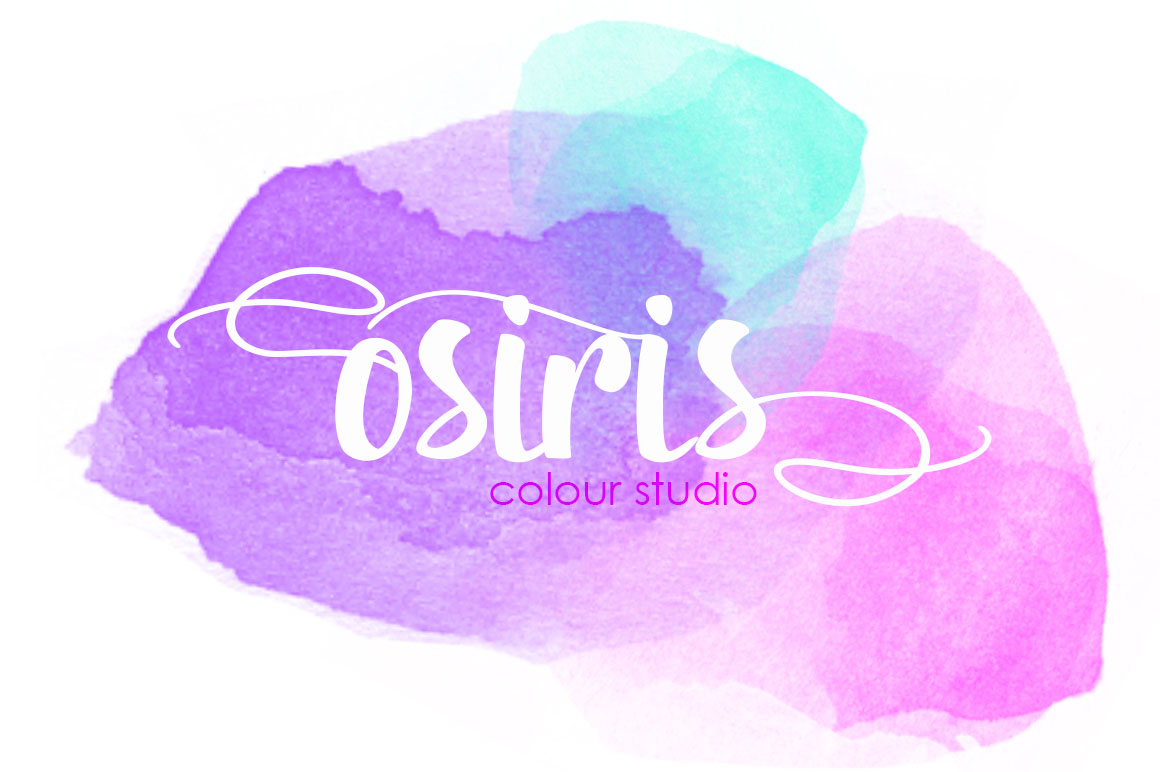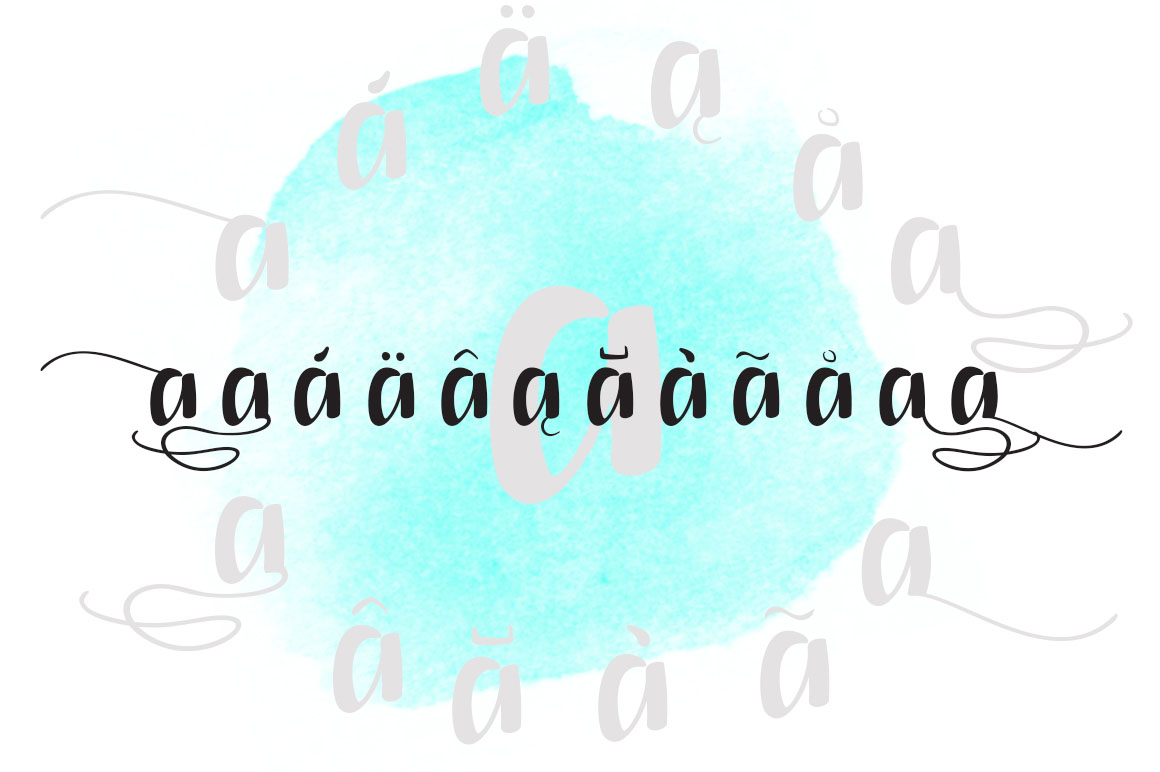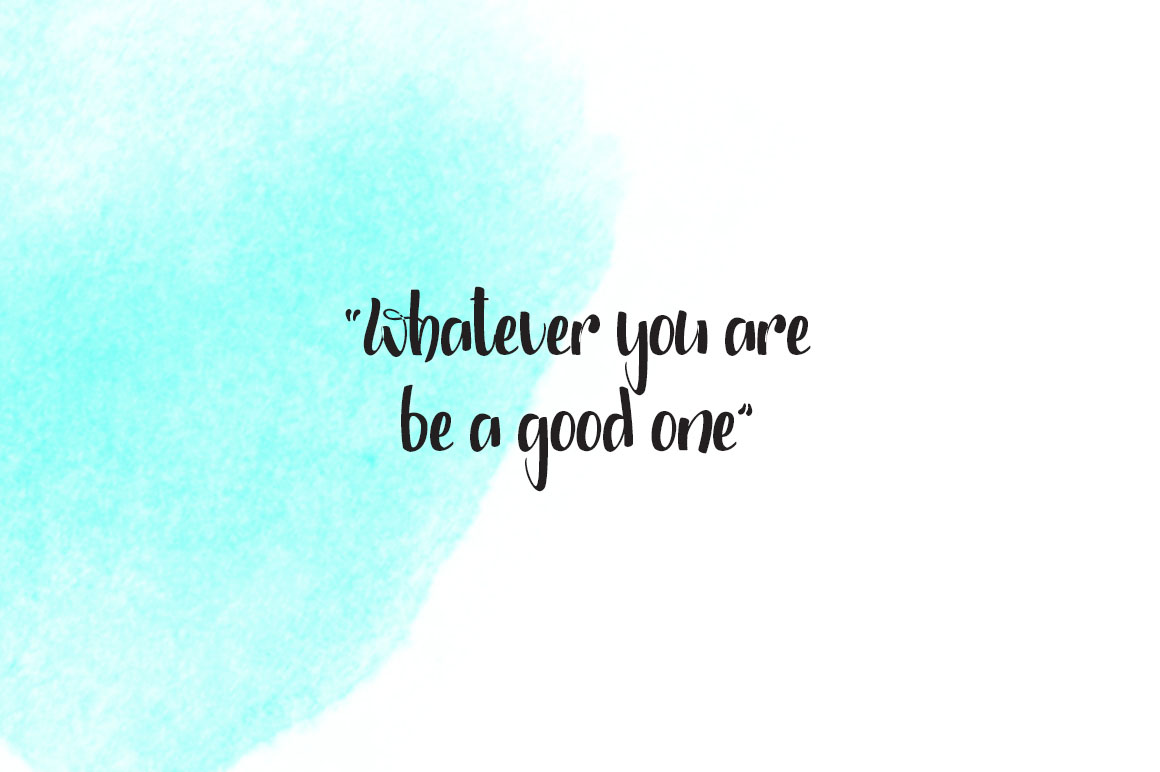 13. itaki – calligraphic typeface by Scrachtzo
itaki calligraphic typeface is a beautiful hand lettering script font.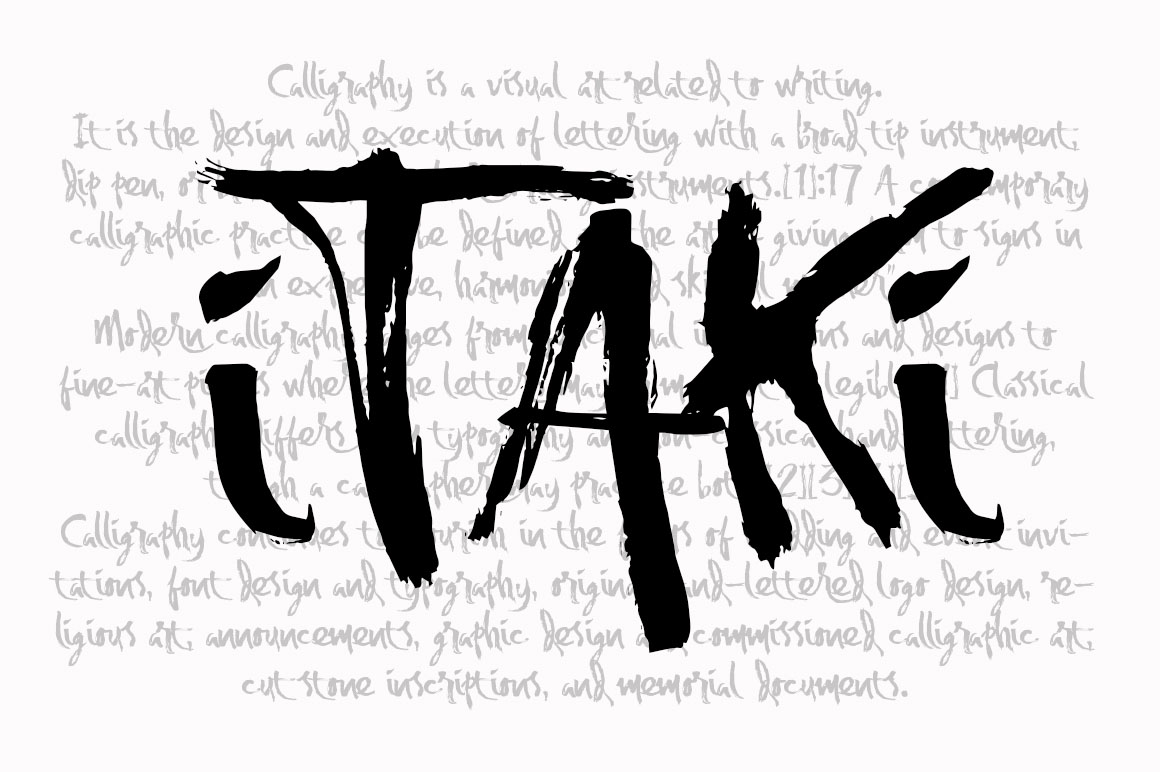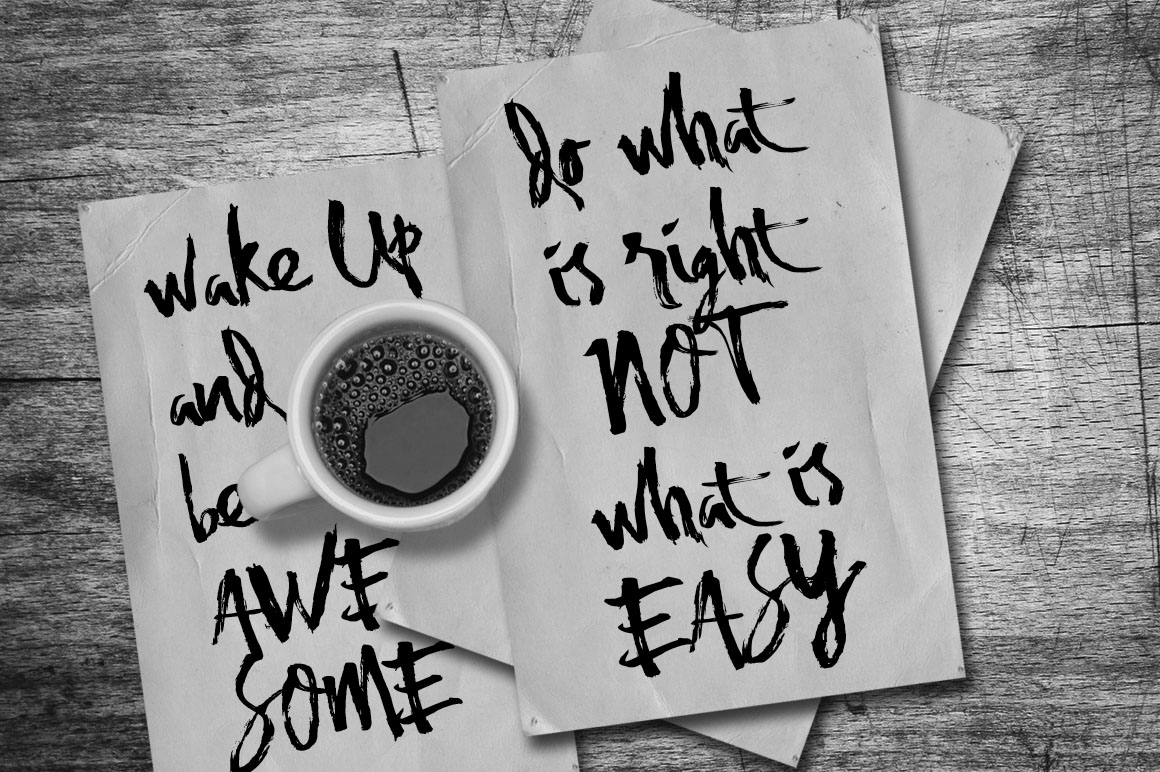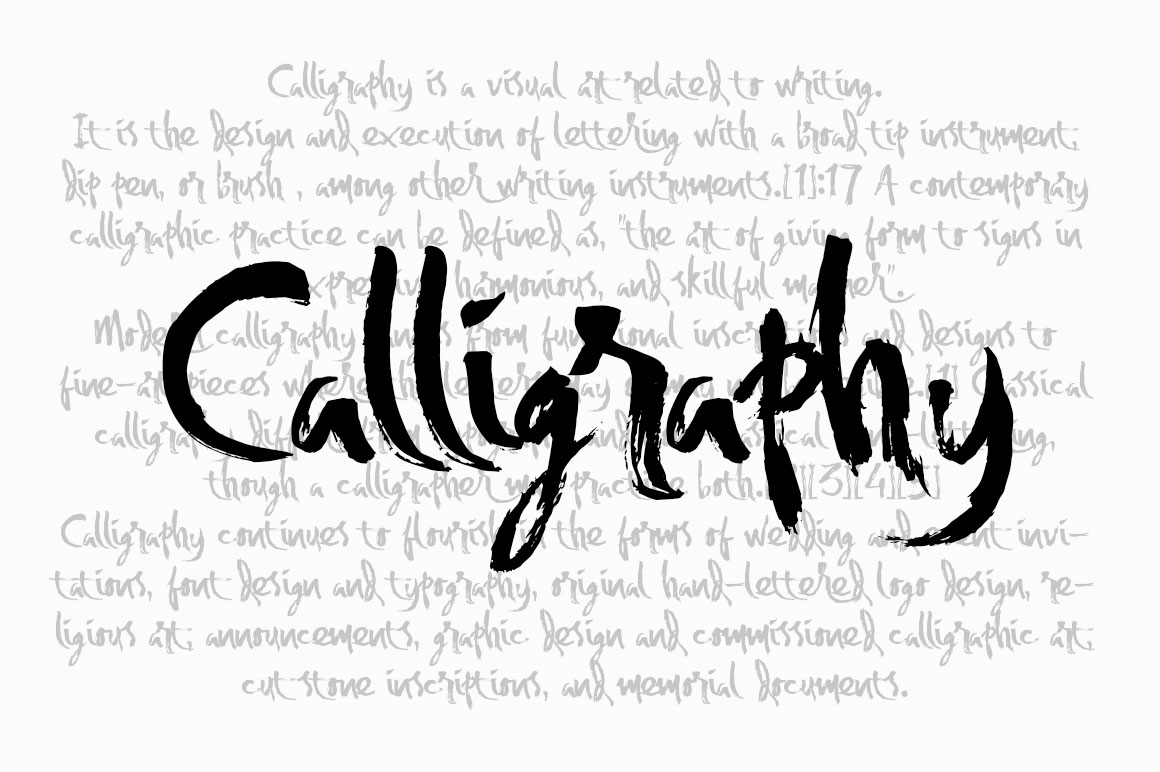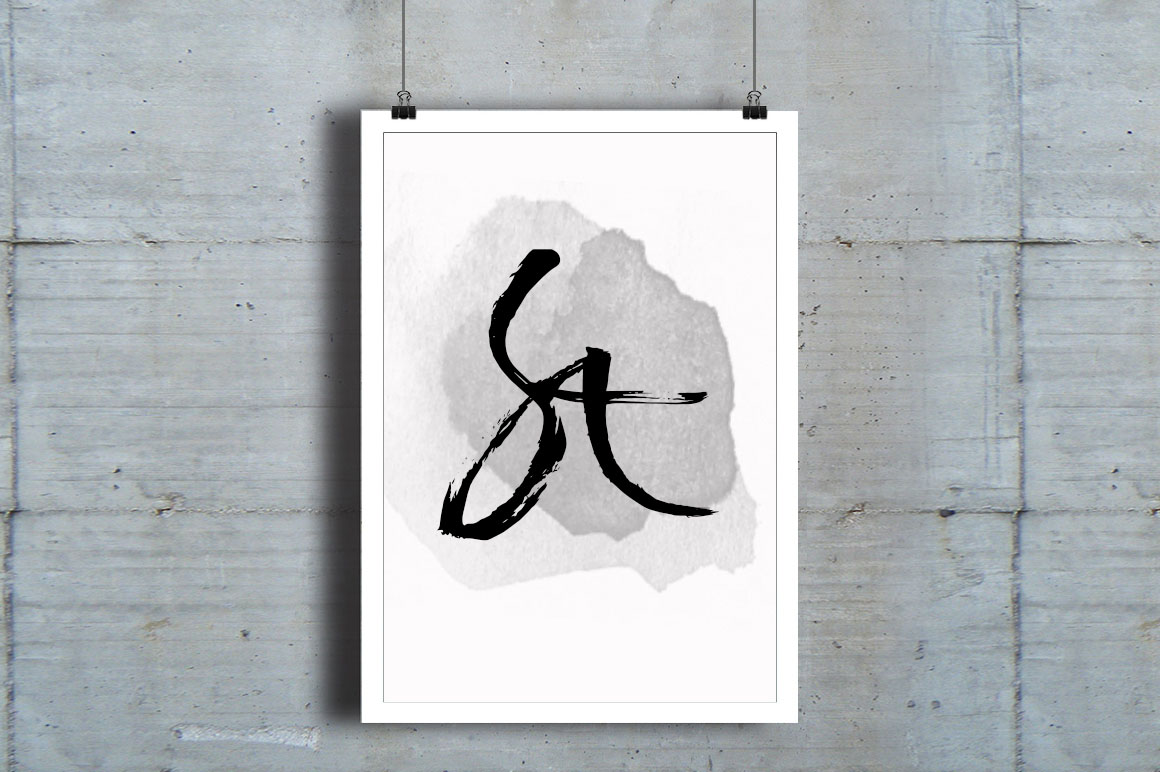 14. Sambay Typeface by Scrachtzo
Sambay is a fresh typeface inspired from my college notes. It's simply simple. Sambay is a achenese phrase which mean sauce. It has got brush script characteristics in general and is also designed in detail letter by letter to create the best geometric values.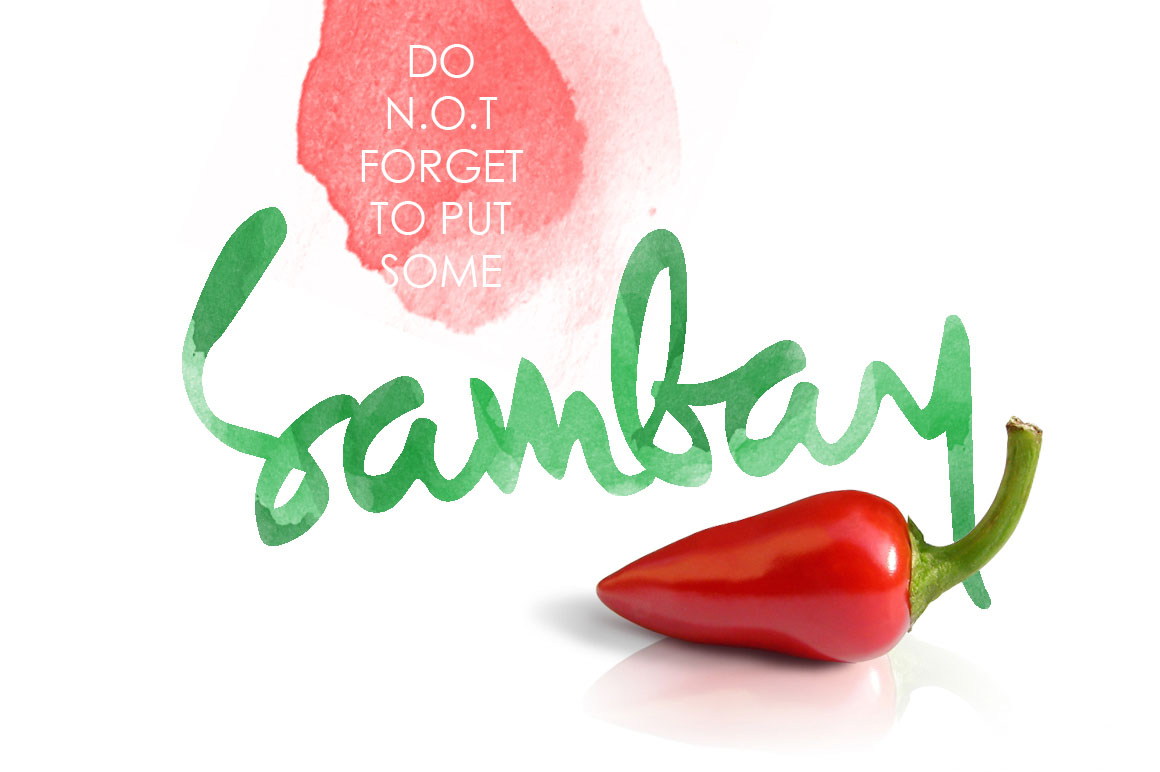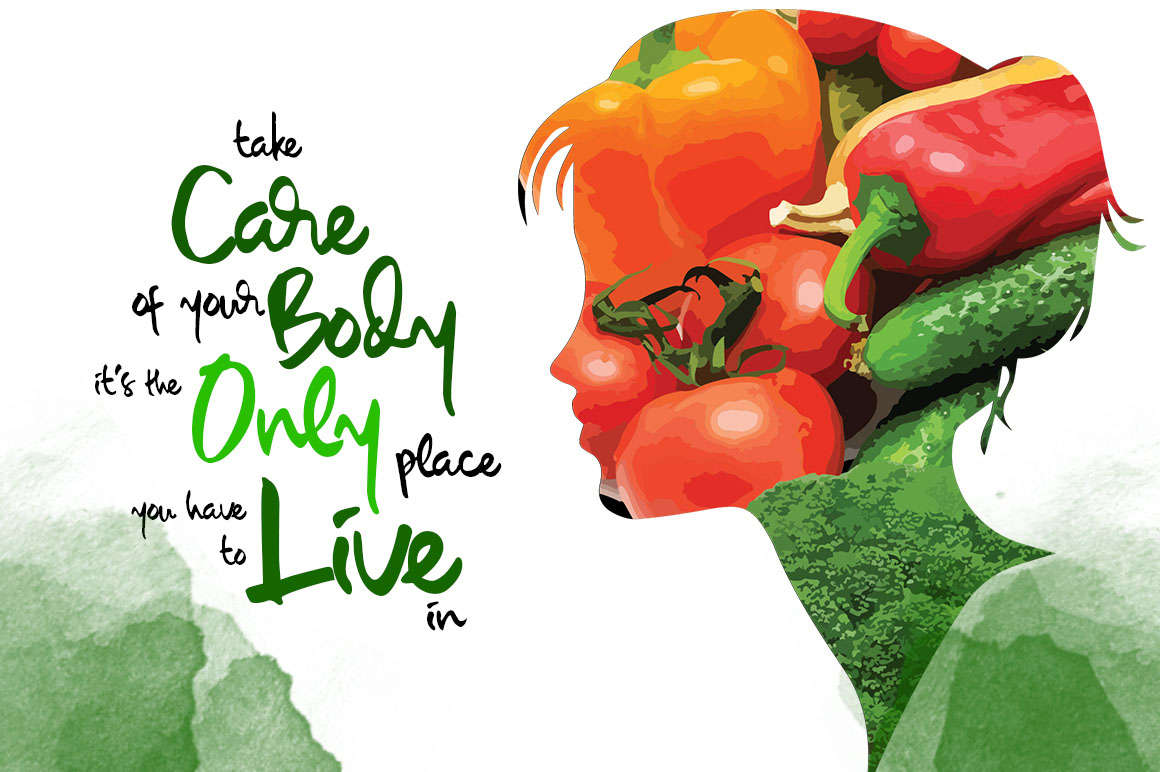 This bundle highlights:
14 custom fonts for $10!
great and super cheep font bundle for all!
extended license (like all of our deals): use for personal and commercial projects + you can also use them in designs/products that you sell. You can use all these items as a part of your non-digital or digital designs ( posters, t-shirt designs, stickers, web templates…). Original source need to be just part of your new design! Also you cannot resell these files directly, or within items/goods where they can be extracted in their original form (like vector shapes, elements, fonts… – they need to be flatten into background or object in your digital item)
Pricing:
Normally, all these amaizing custom fonts would cost you $195 (without extended licenses), but for a limited time only, you can get this amazing collection for $10! Don't miss your chance to get it!
Deal Terms:
Delivered as an instant download, after completing your purchase.
All these items can be used for both personal and commercial purposes, for yourself or on behalf of a client, on their own, or as part of new work.
Cannot be sublicensed, resold, shared, transferred, or otherwise redistributed on its own.
You cannot share these resources with others. This is a single user license!