In the world of infinite ideas, there will never be enough tools for their fulfillment! That's the core message of our all-encompassing Procreate brushes bundle, featuring the golden picks of Pixelbuddha's library. We guarantee that 528 high-quality brushes will be a sufficient stash of digital illustration tools for years to come!
With 12-in-1 Procreate Brushes Bundle from Pixelbuddha you will get 528 various style brushes for Procreate app!
With this deal you get:
528 various style brushes for Procreate app
Take a look at what you can get: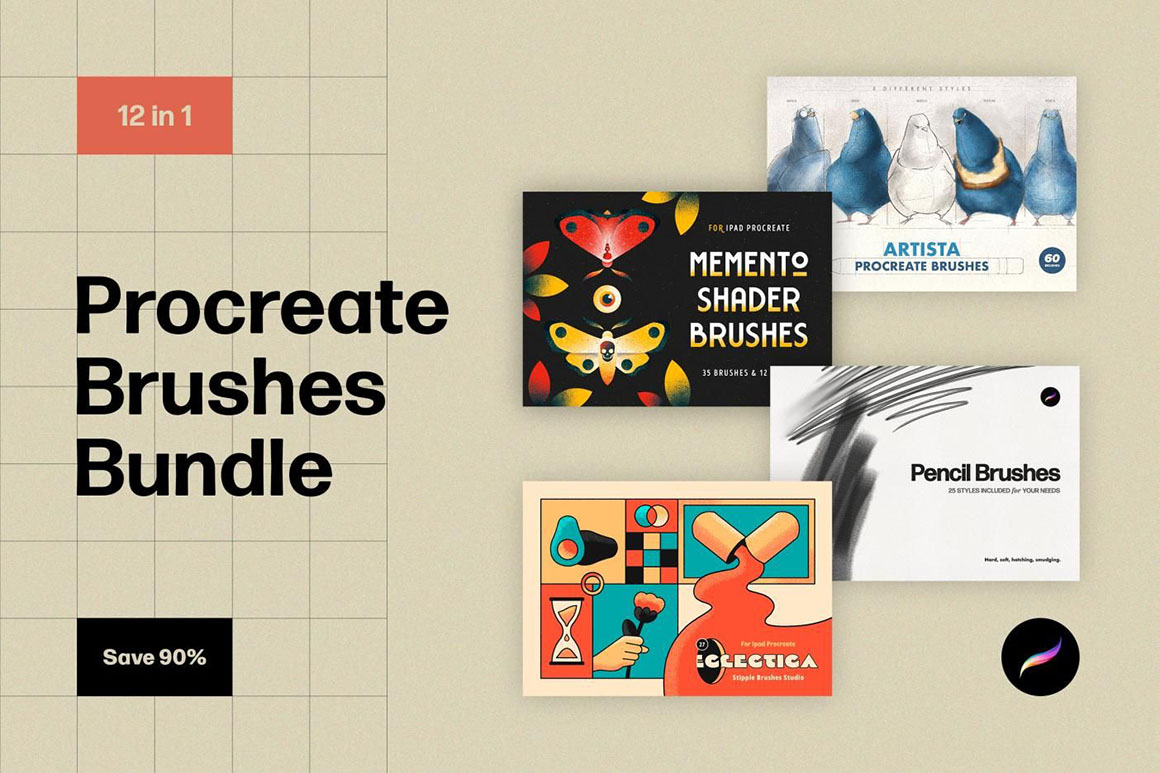 528 various style brushes for Procreate app
01. Mosaic Tile Procreate Brushes from Pixelbuddha
Can you fancy the endless process of composing a mosaic image from tiny tiles? Regardless of its origin: from ancient Greek and Roman aesthetic to the various modern iterations, mosaic art will take your breath away with all those details, scenes and colors — and you'll surely end up craving for creating something similar. However, the physical process may require too many tools and time to get it done, so we suggest you pick up your iPad and create a mosaic-style illustration with your Apple Pencil.
Are you ready to get an endless flow of appreciation for your mosaic work? Here, we've got everything to make your creative aspirations true — and maybe even more. There are 25 pattern brushes, and 10 tile brushes for Procreate to attain striking realism and create artworks perfectly imitating physical mosaic art. Besides, if you care about minor details as much as we do, there are also 15 texture brushes, for you can decide how every tiny piece will look like: aged and rough or glossy and polished. With this professional toolset bringing to life some striking mosaic illustration will be super satisfying. You risk losing track of time and feeling like an ancient artist working on an epic scene from the legends — or, thinking more practically, these will be various arts, branding compositions, posters, prints and a lot more!
What's inside?
15 texture brushes;
25 pattern brushes;
10 tile brushes.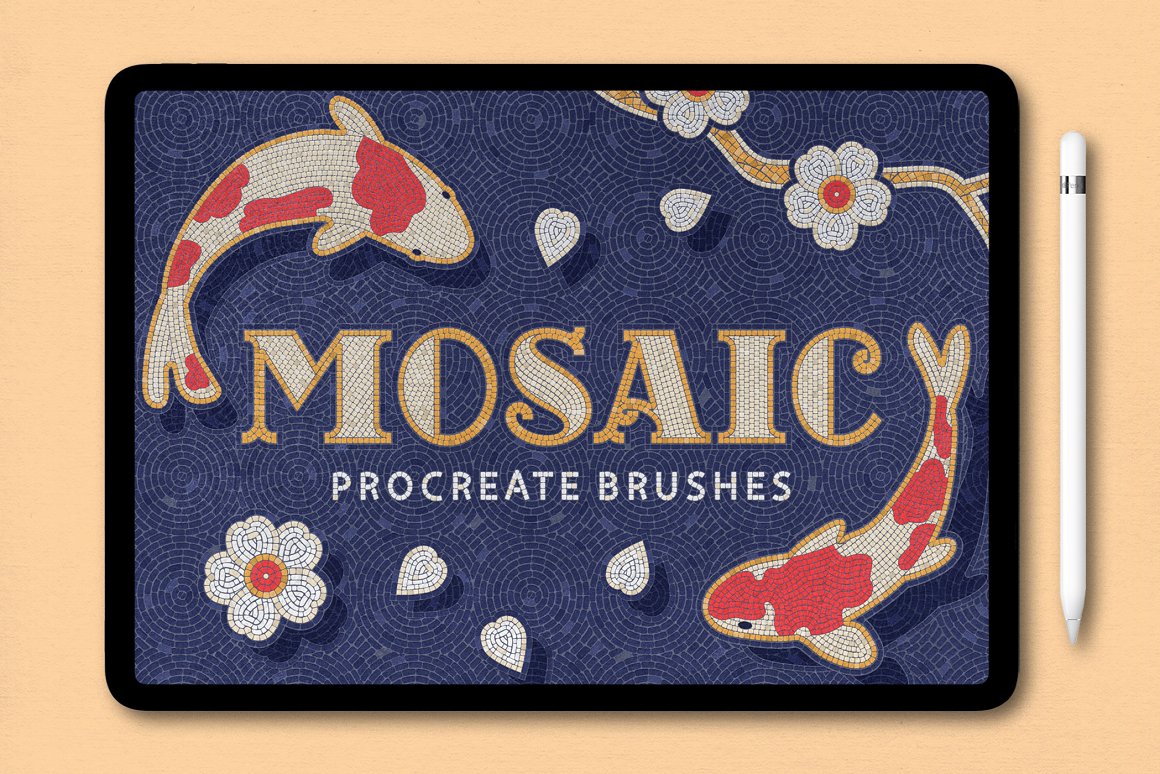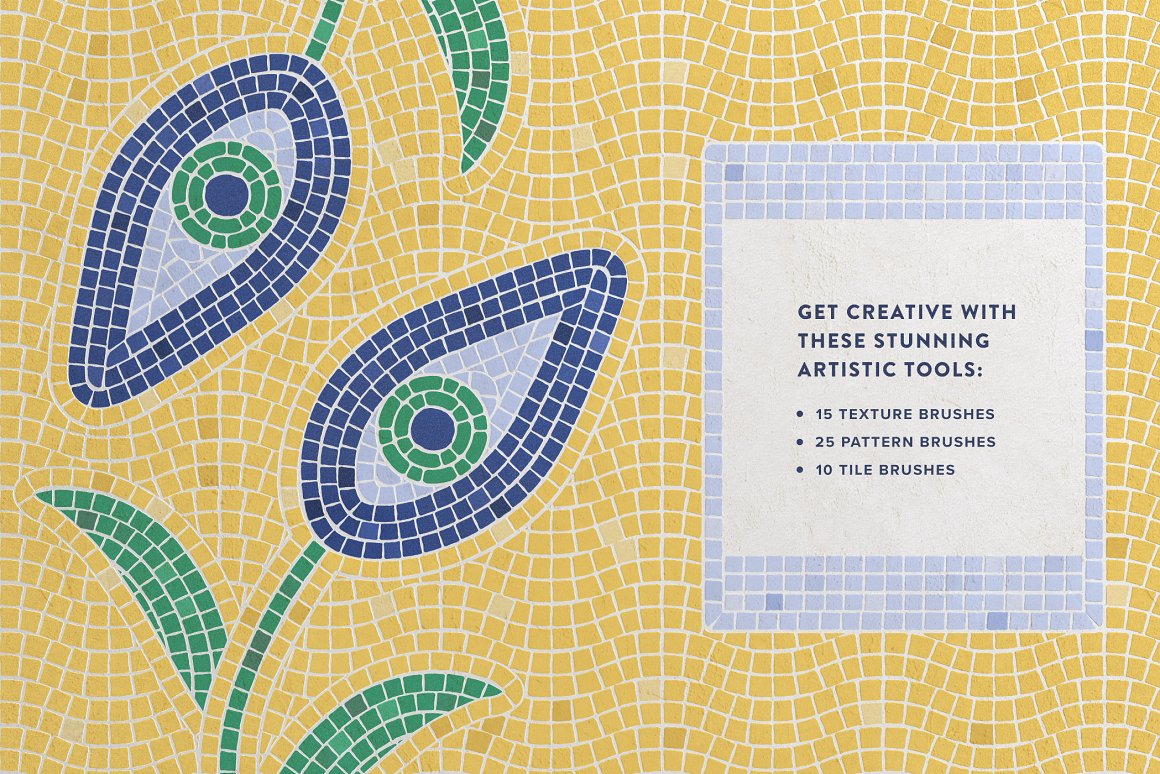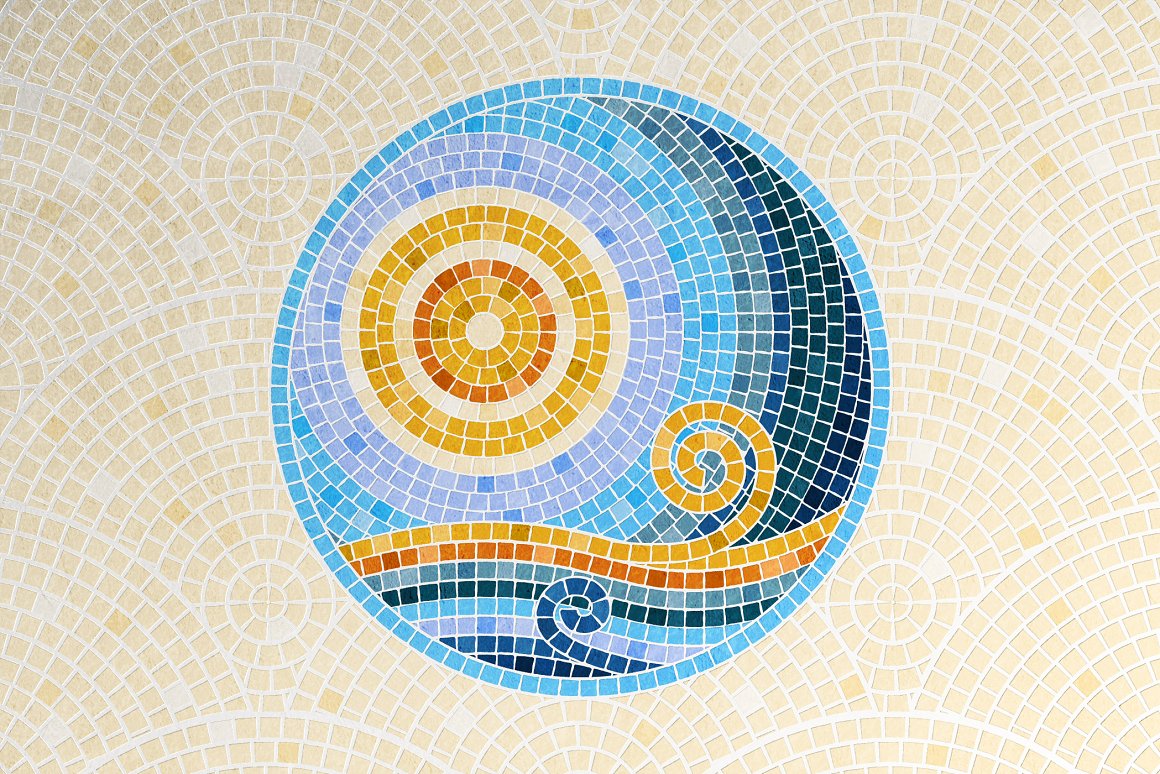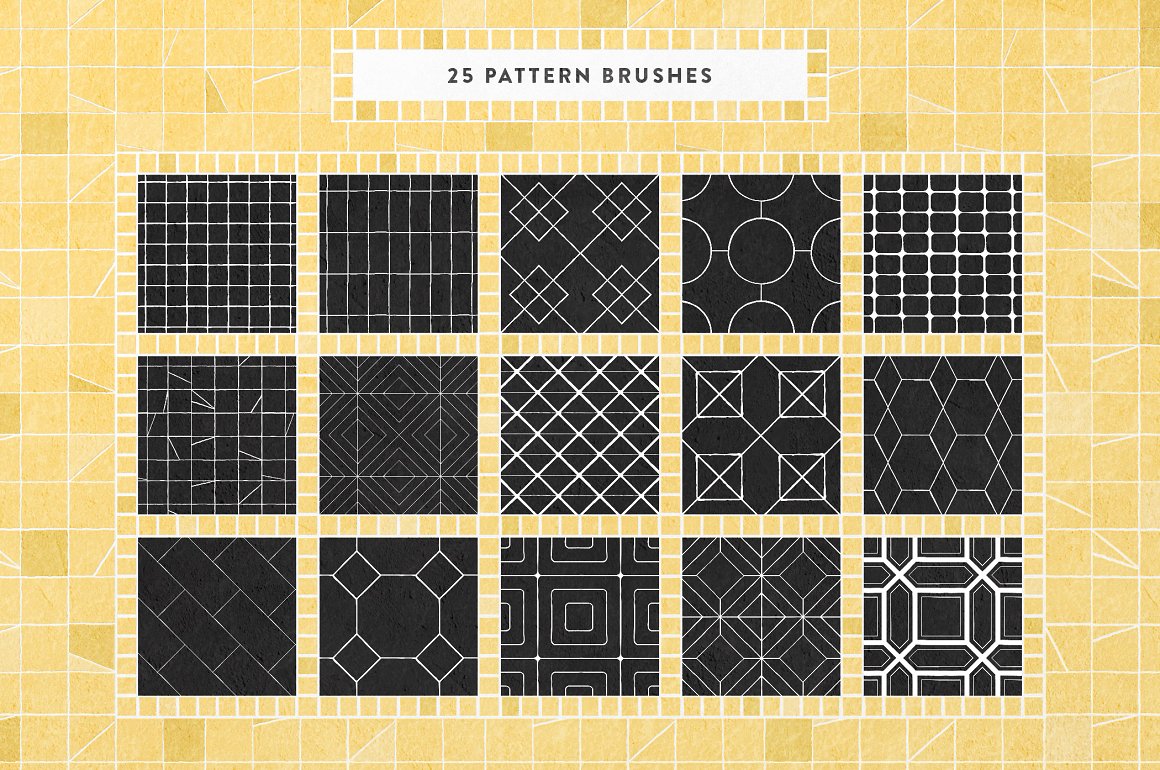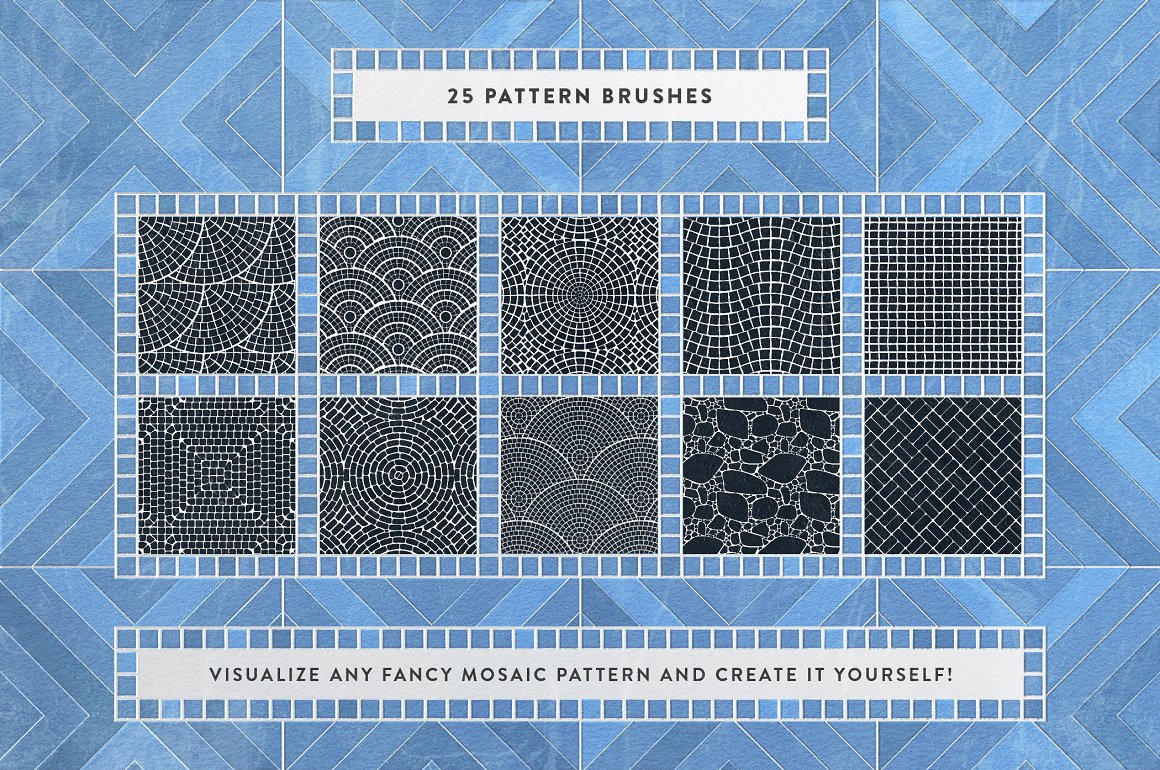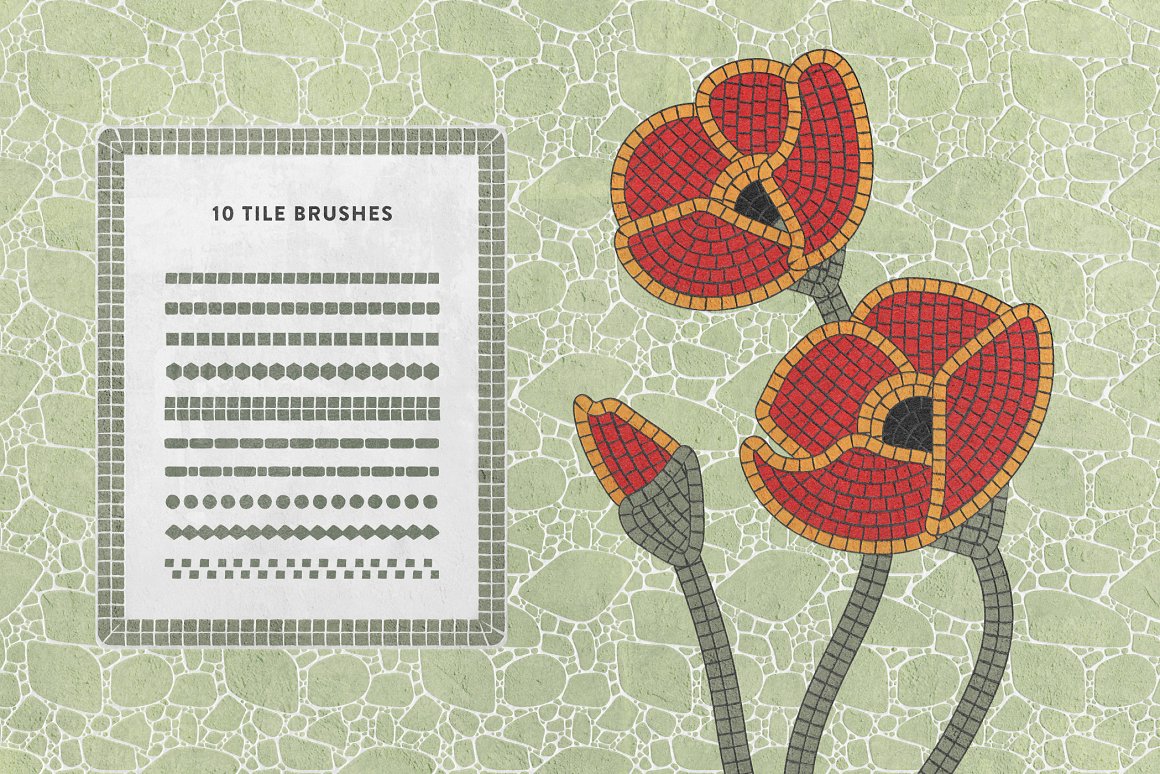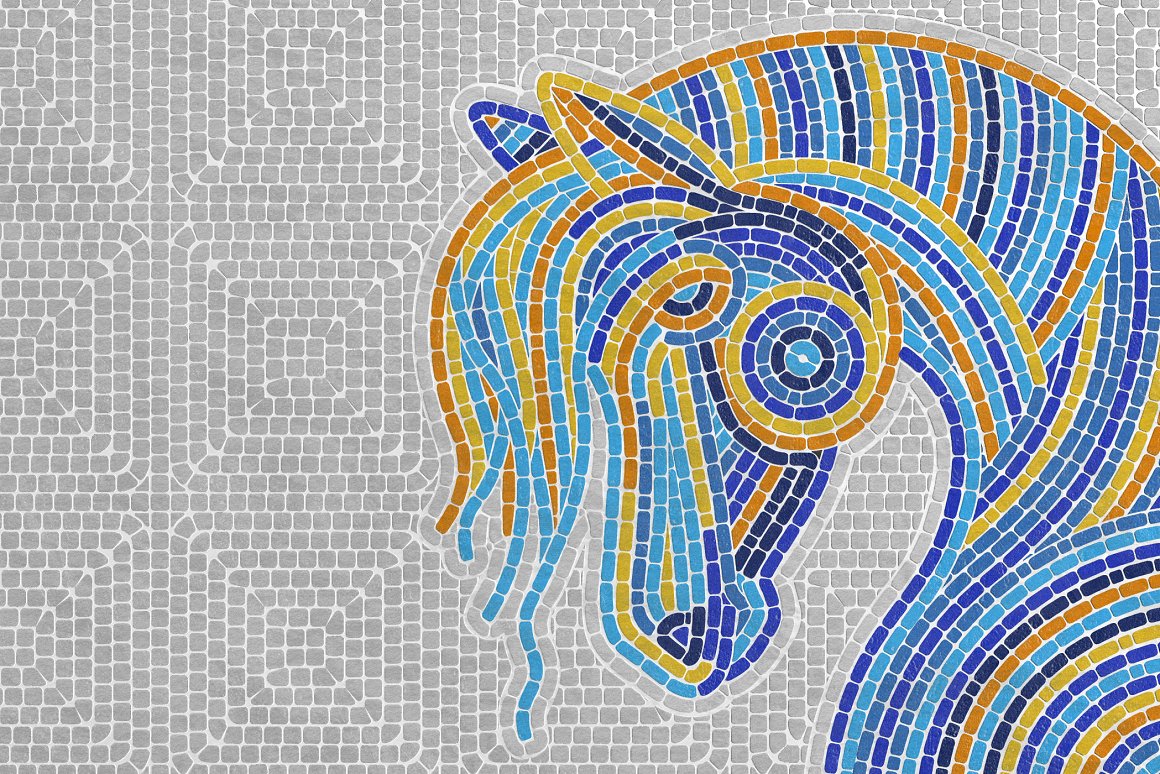 02. Artista Procreate Brushes from Pixelbuddha
Drawing on paper with actual pencils or liners can hardly be replaced by its digital equivalents. You feel the lines and drawing means better, plus the tactile component of the process is a special enjoyment. But you can be sure about this set of Procreate Brushes, imitating the physical drawing materials and tools!
Show everyone what a talented artista you are! We've managed to make this set very special, full of 61 brushes, different from each other, and nothing superfluous. It will ensure the full freedom of art: you can create illustrations in any chosen style! There are spray, stroke, pencil, sketch and texture brushes to use, so you can make yourself some chunky pigeons in 5 different styles as we did! Polish your work with 10 grunge textures applied.
There's no need to search for the other brush pack, you better put the time to good use with Artista Procreate Brushes to design your own incredible compositions and illustrations. Don't forget to share your masterpieces on Instagram, Facebook or Twitter!
What's inside?
24 texture brushes;
10 spray brushes;
10 hatch brushes;
10 sketch brushes;
7 pencil brushes;
10 grunge textures;
help file.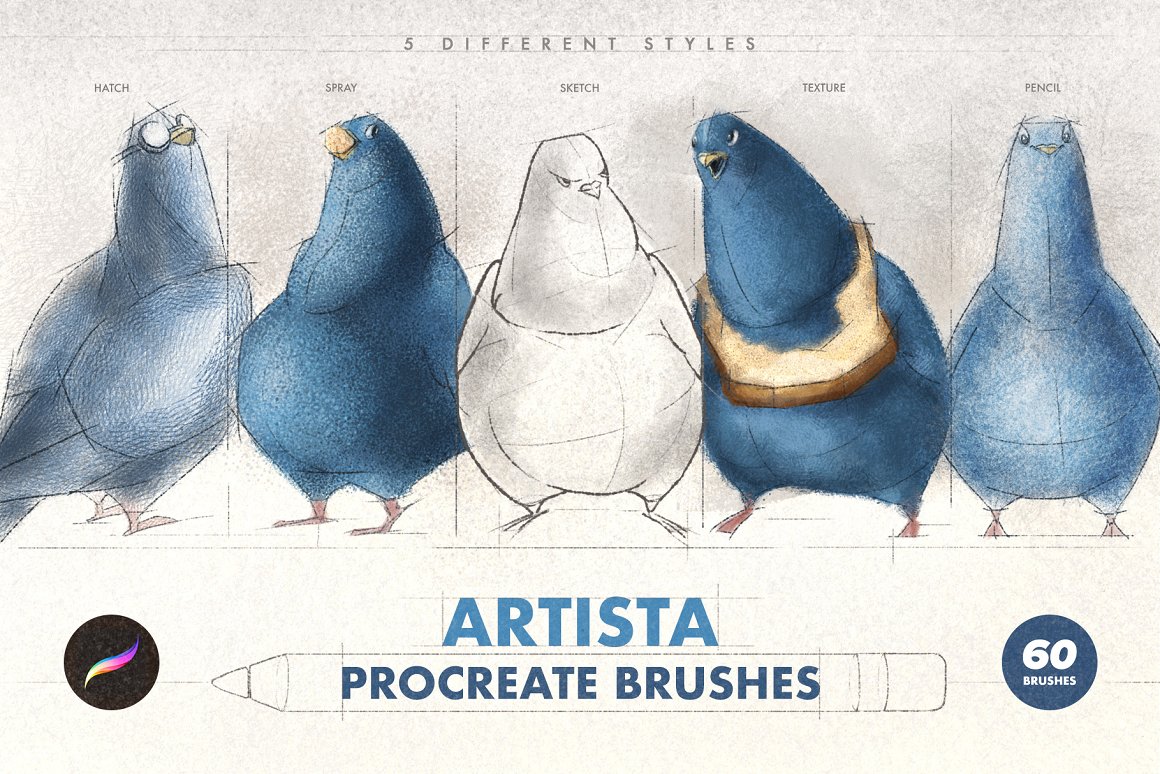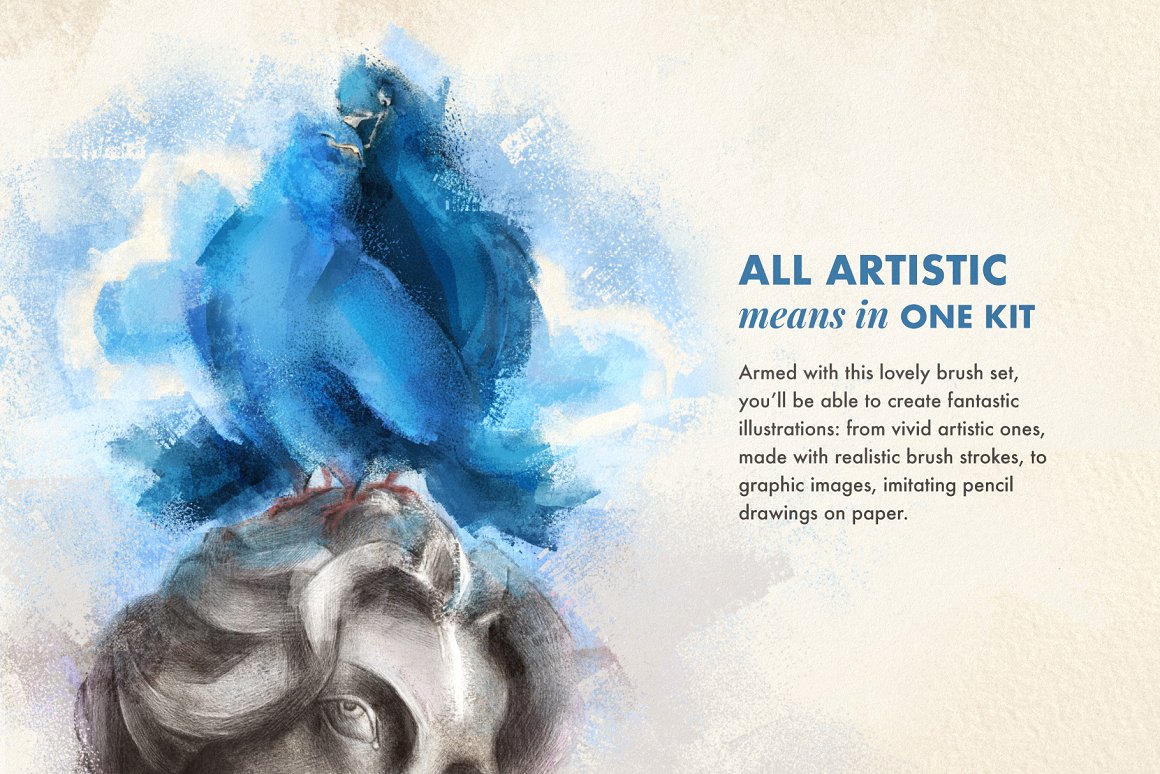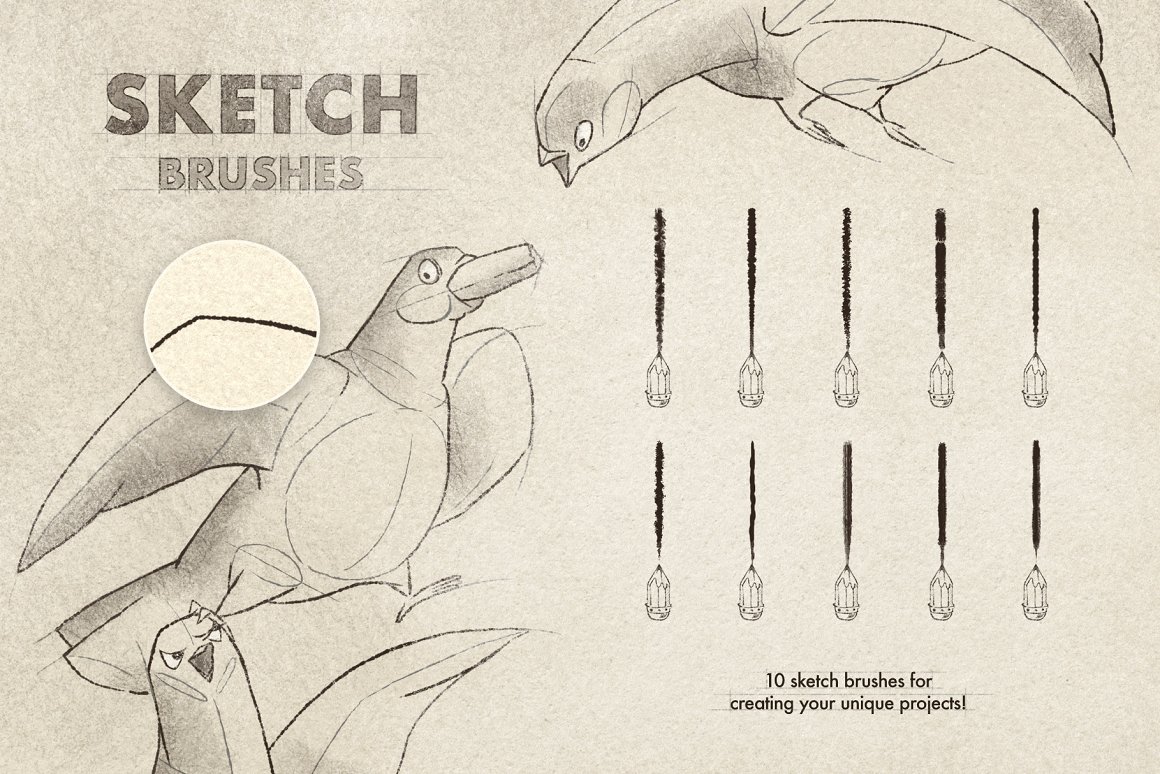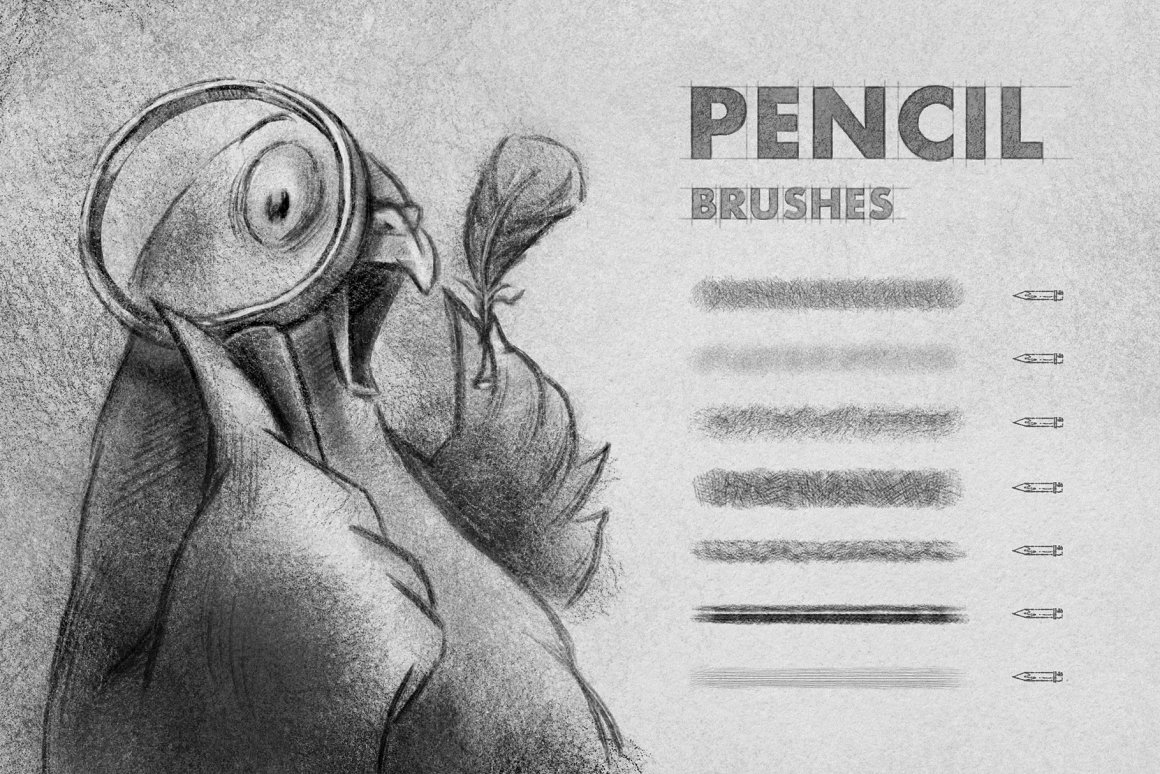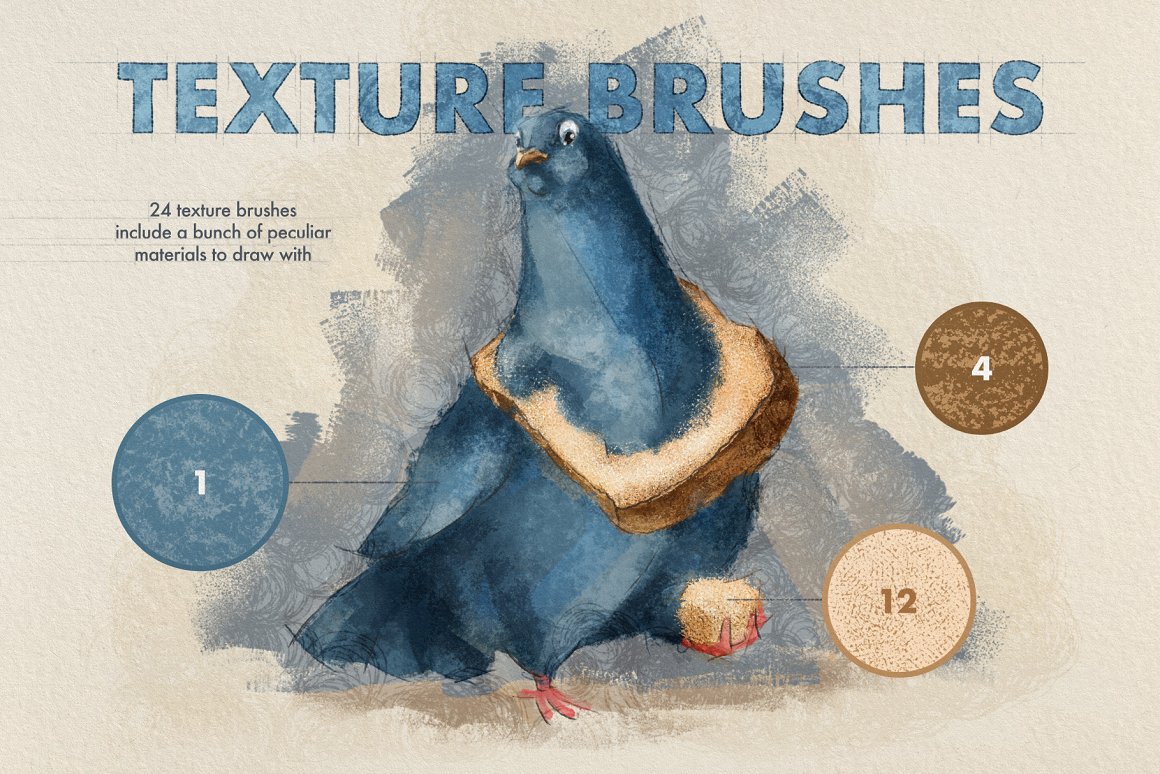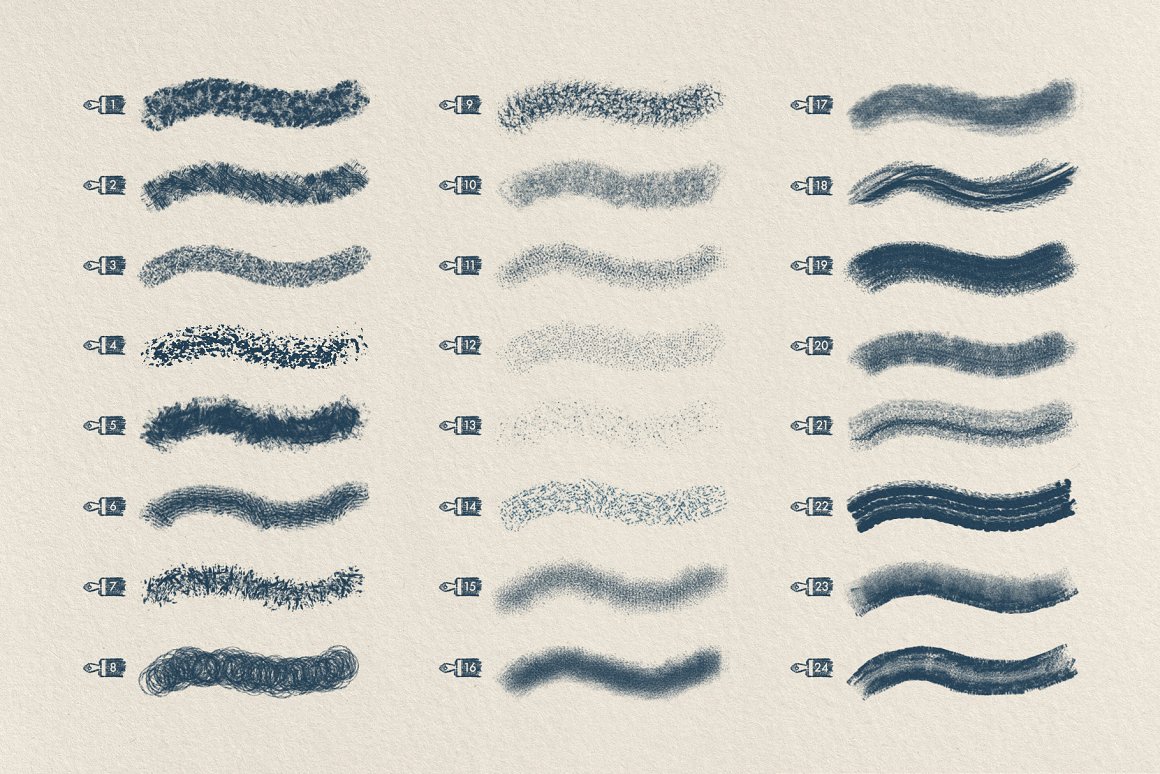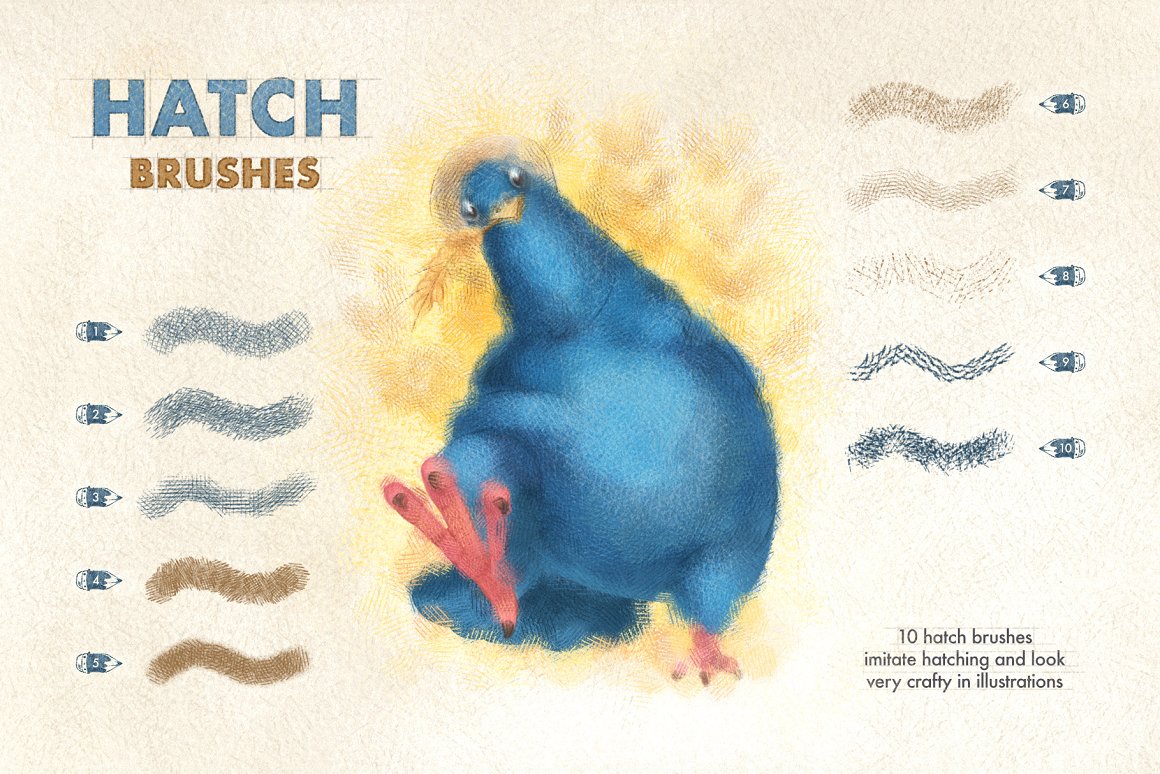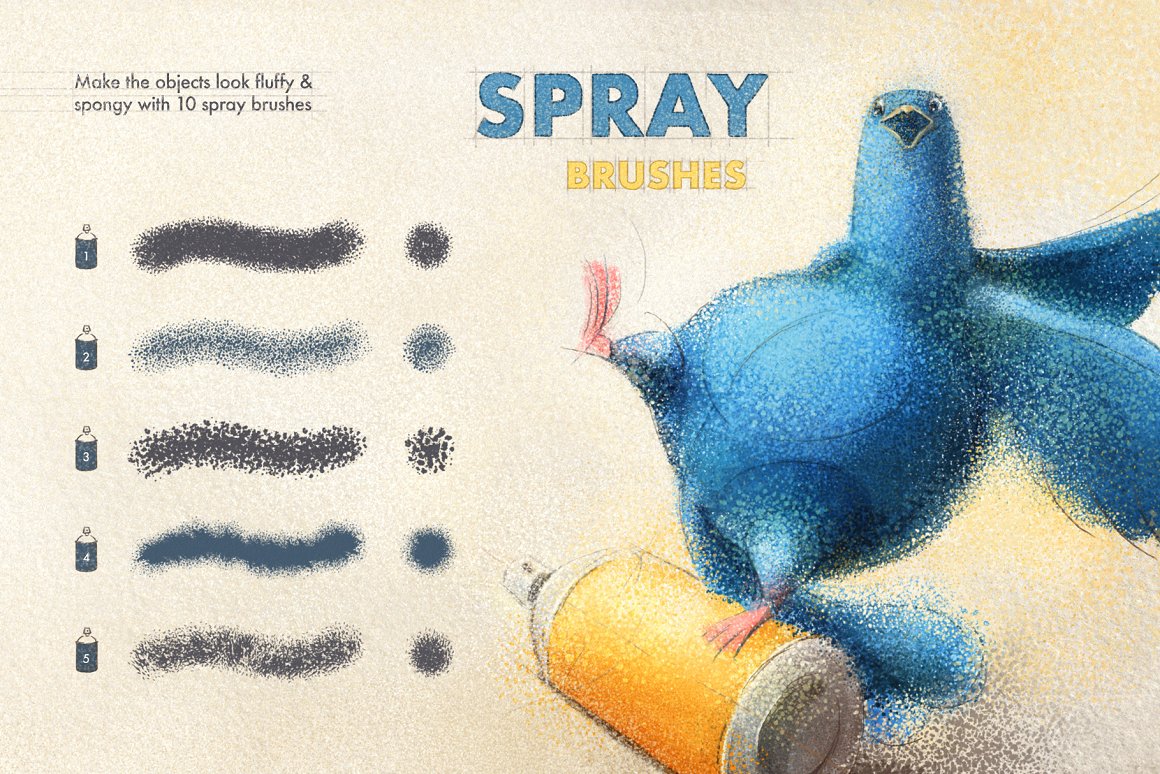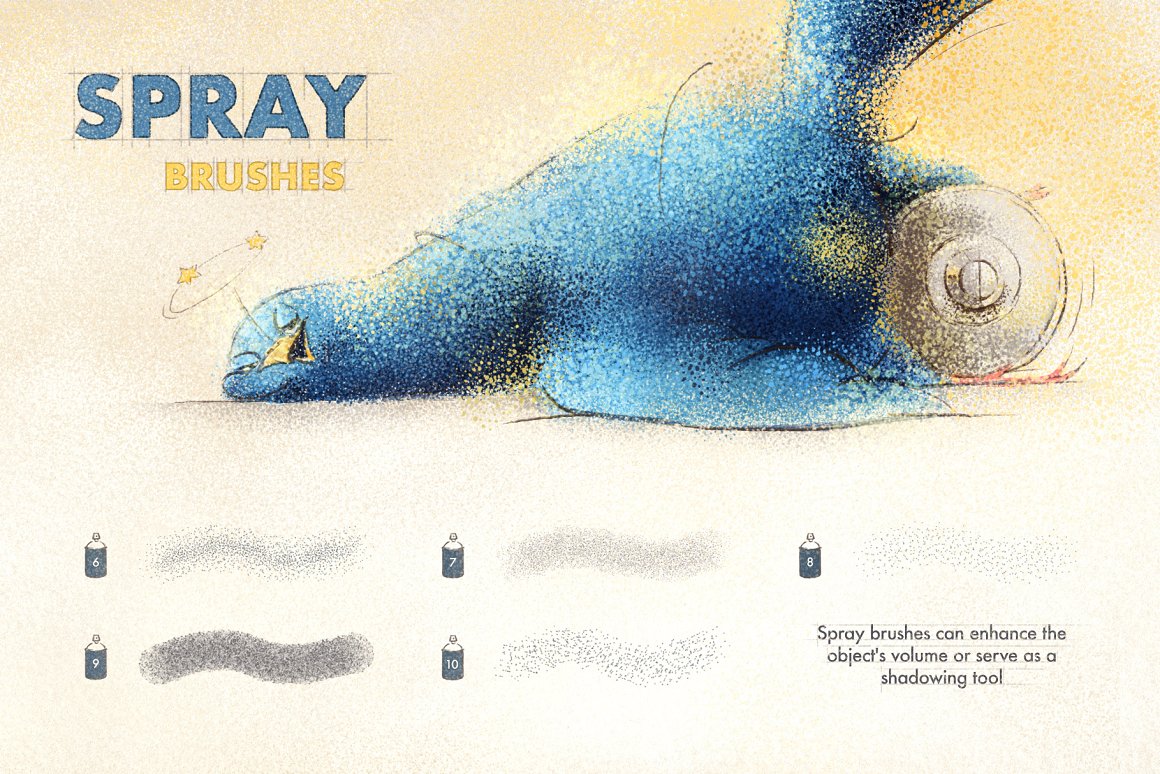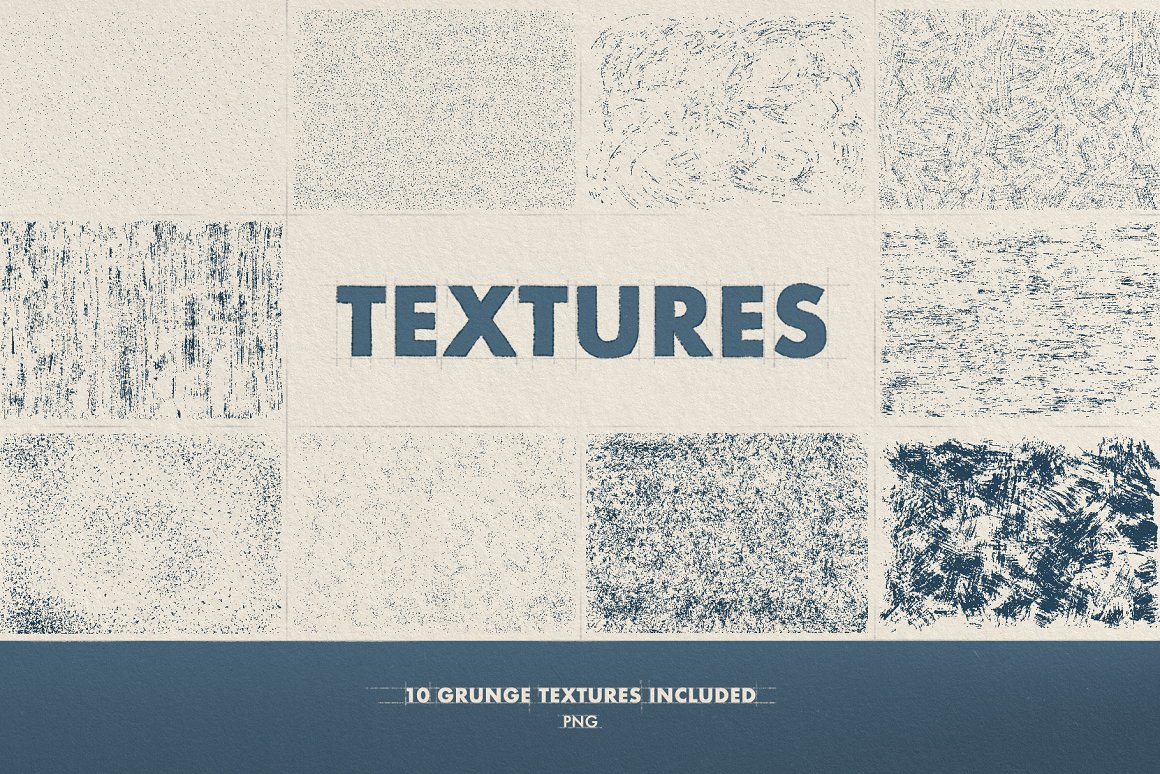 03. Shader Brushes for Procreate from Pixelbuddha
Keeping up with Procreate conquering the graphic design world, our team couldn't afford to stay out of it. It's all because of the infinite ease the iPad Procreate provides you with: it's a smooth workflow you can't stop engaging yourself in. No more babbling about Procreate, let us show you our brand new version of Memento Shader Brushes!
The well-known set of 35 brushes and 12 textures now in a new Procreate format! As our nice little tradition, we've added a new tool in this very exclusive edition — the scatter brush! Guess we may say for sure that from now on you're completely packed with all possible brush set variants. Now you can go on creating illustrations for posters, flyers, commercials, branding projects, and stationery without any design app restraints!
What's inside?
7 scatter brushes;
7 noise brushes;
7 hatch brushes;
7 pressure brushes;
7 shadow brushes;
12 textures;
Help file.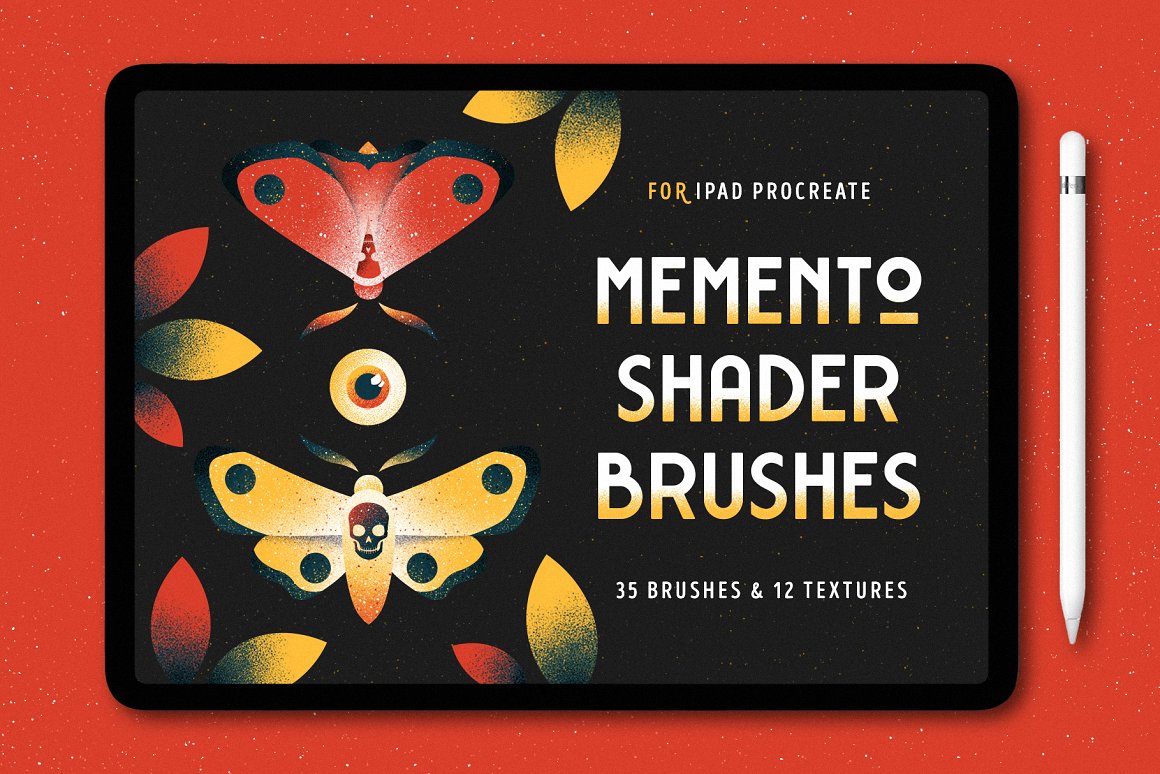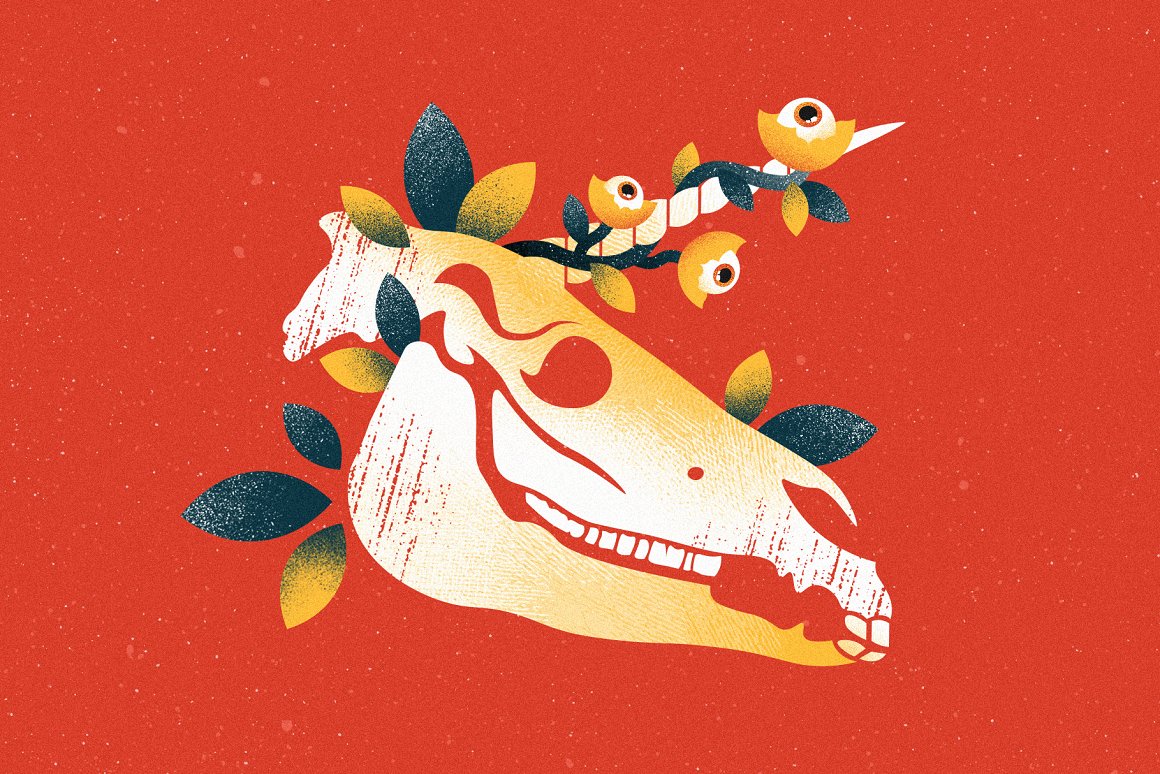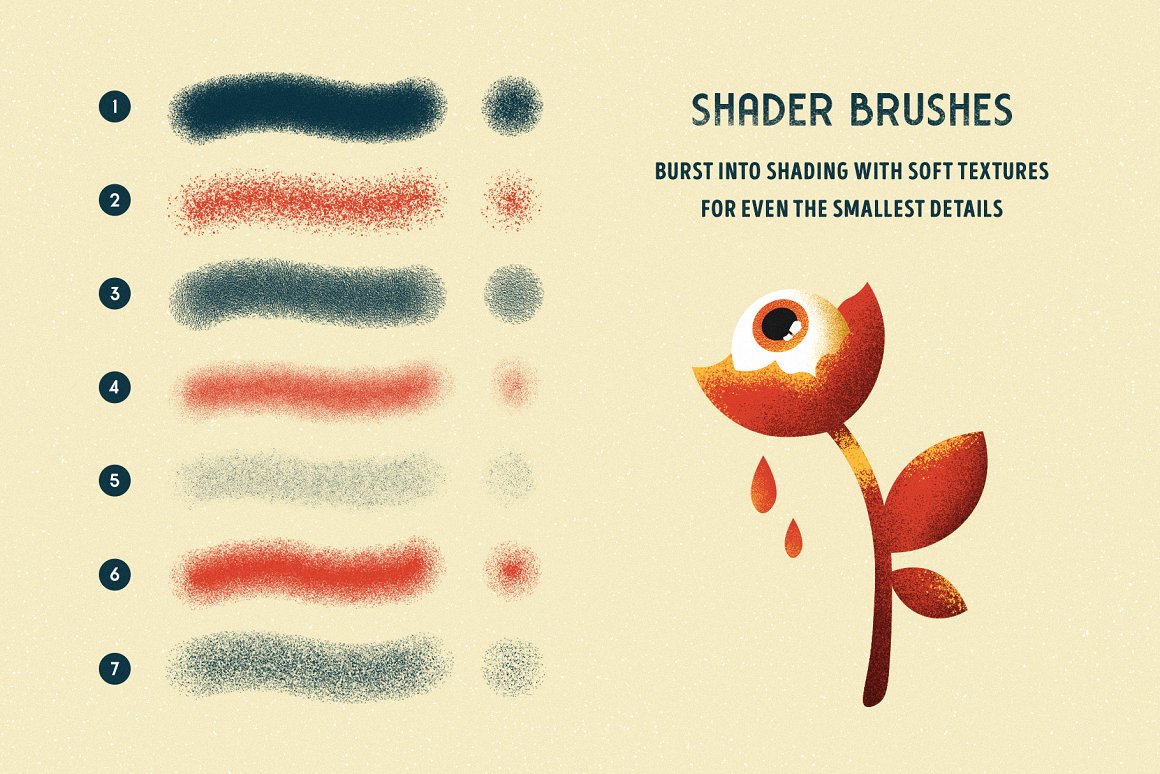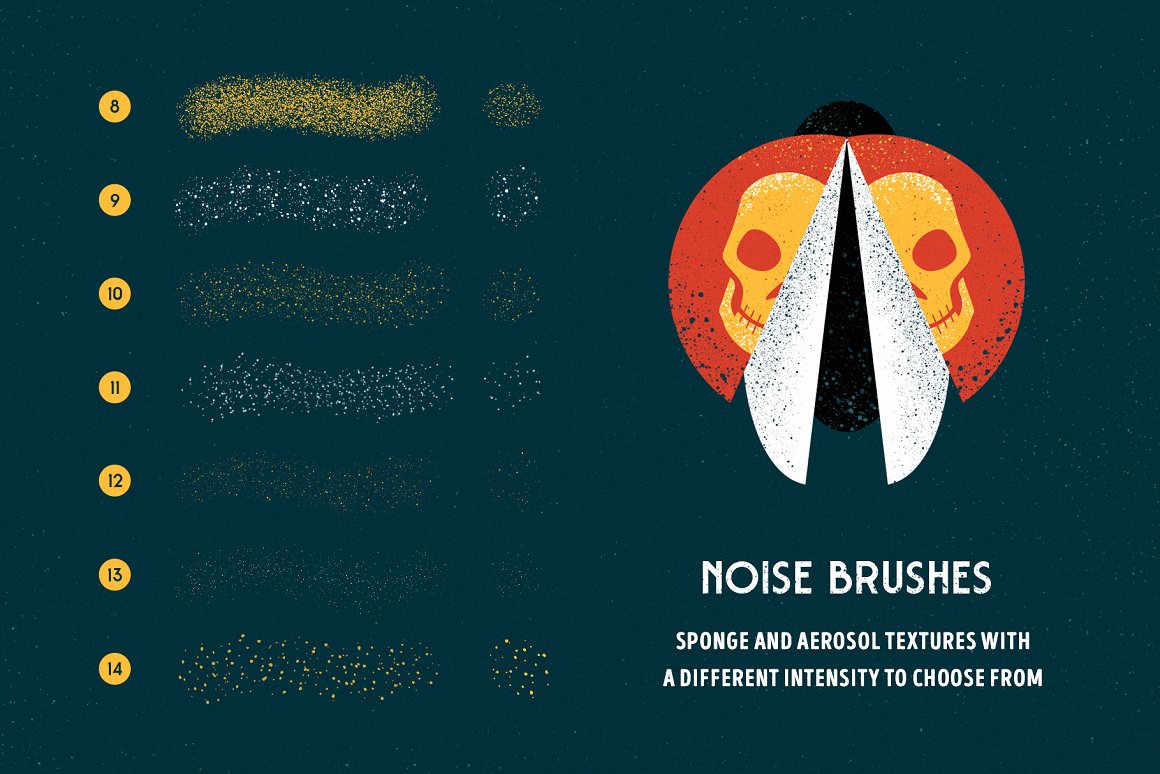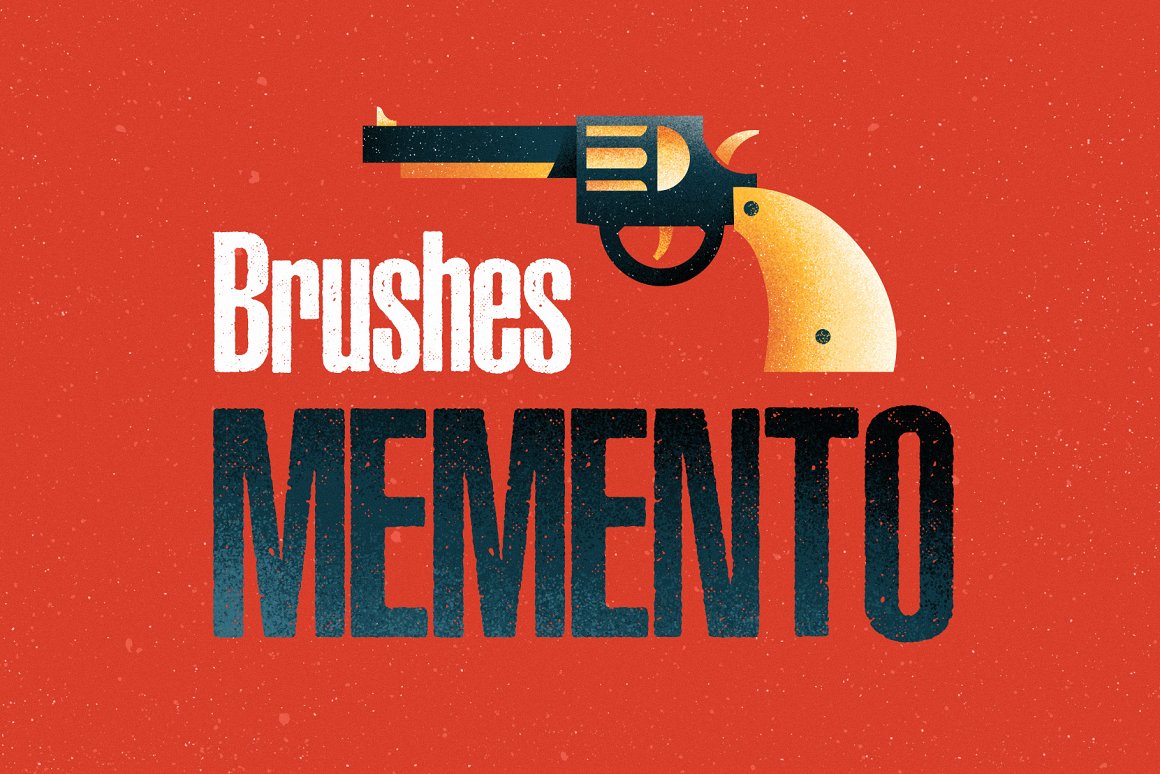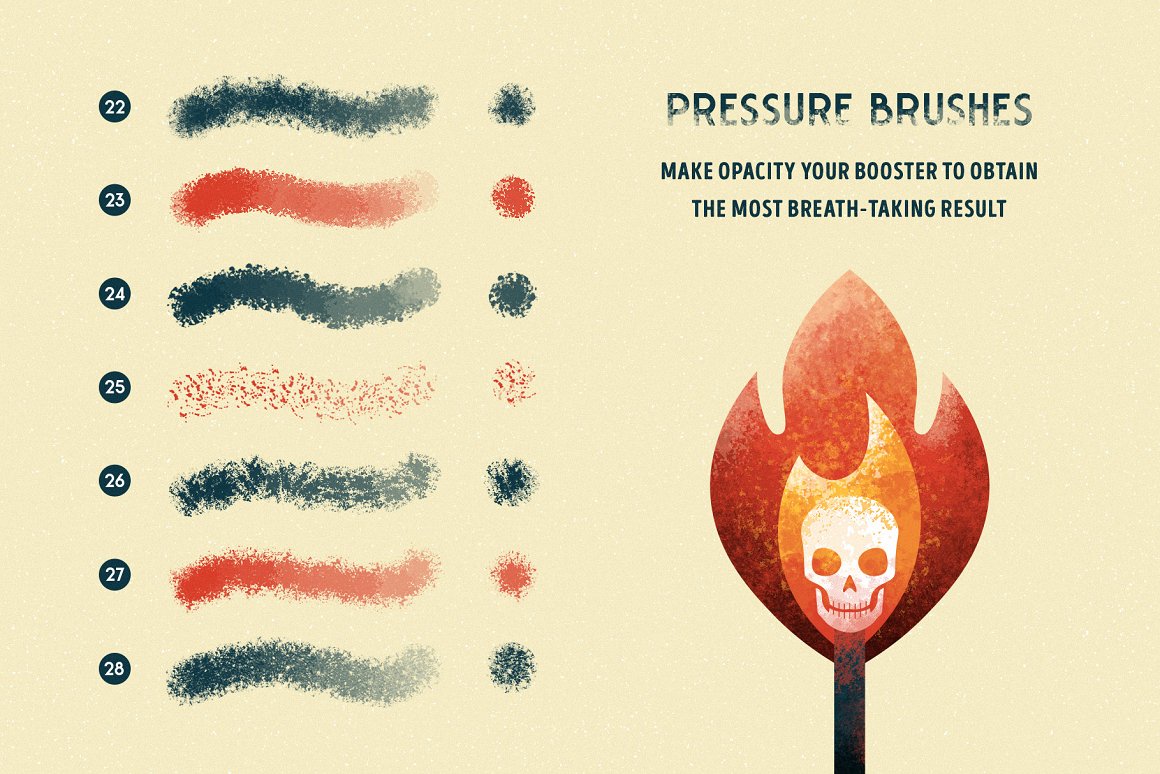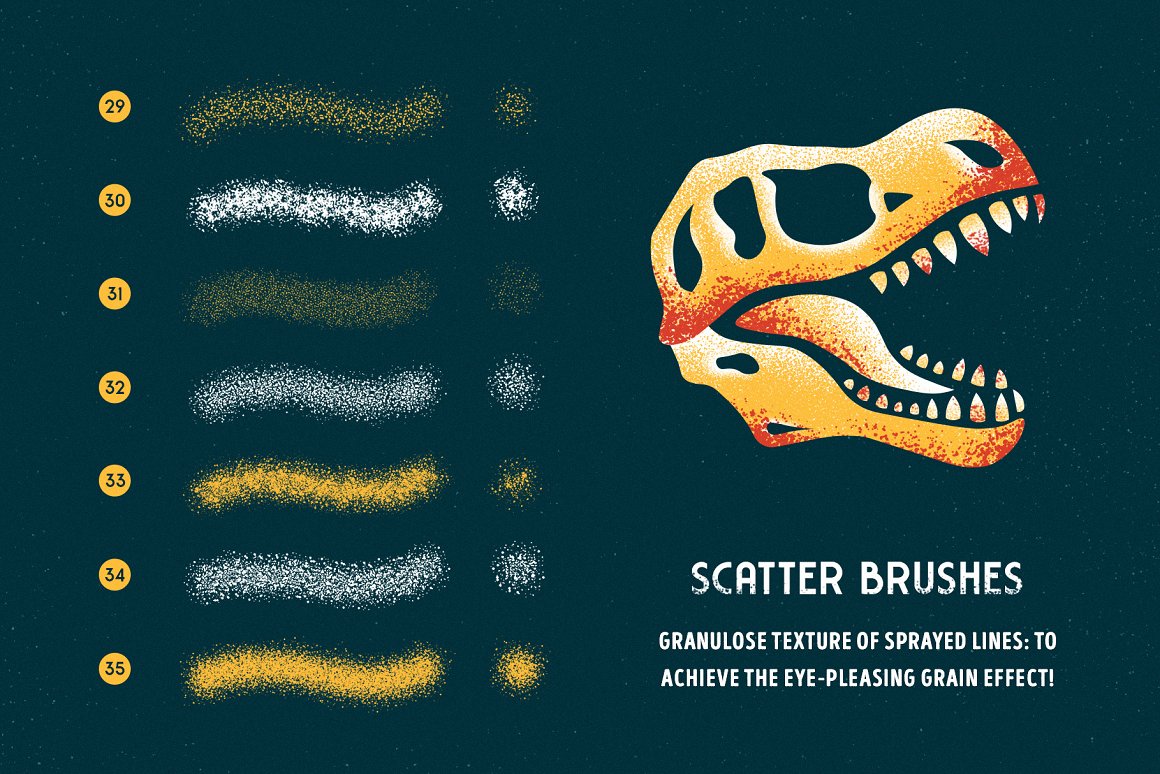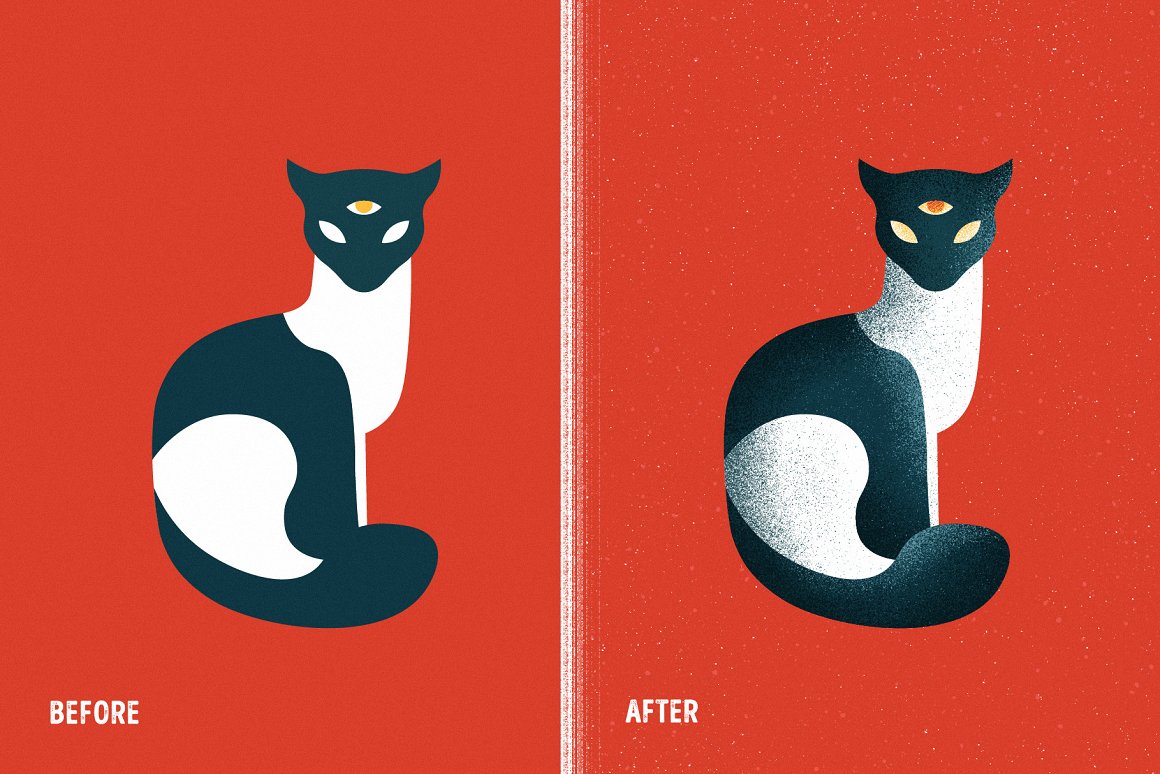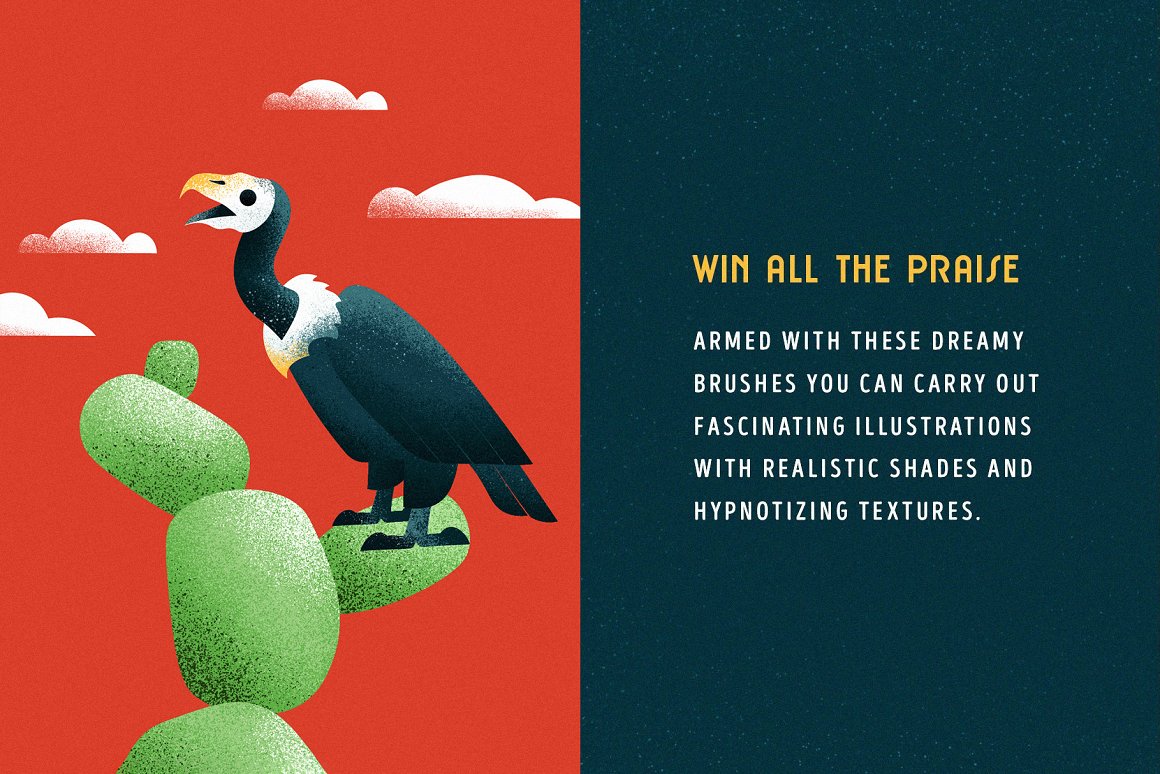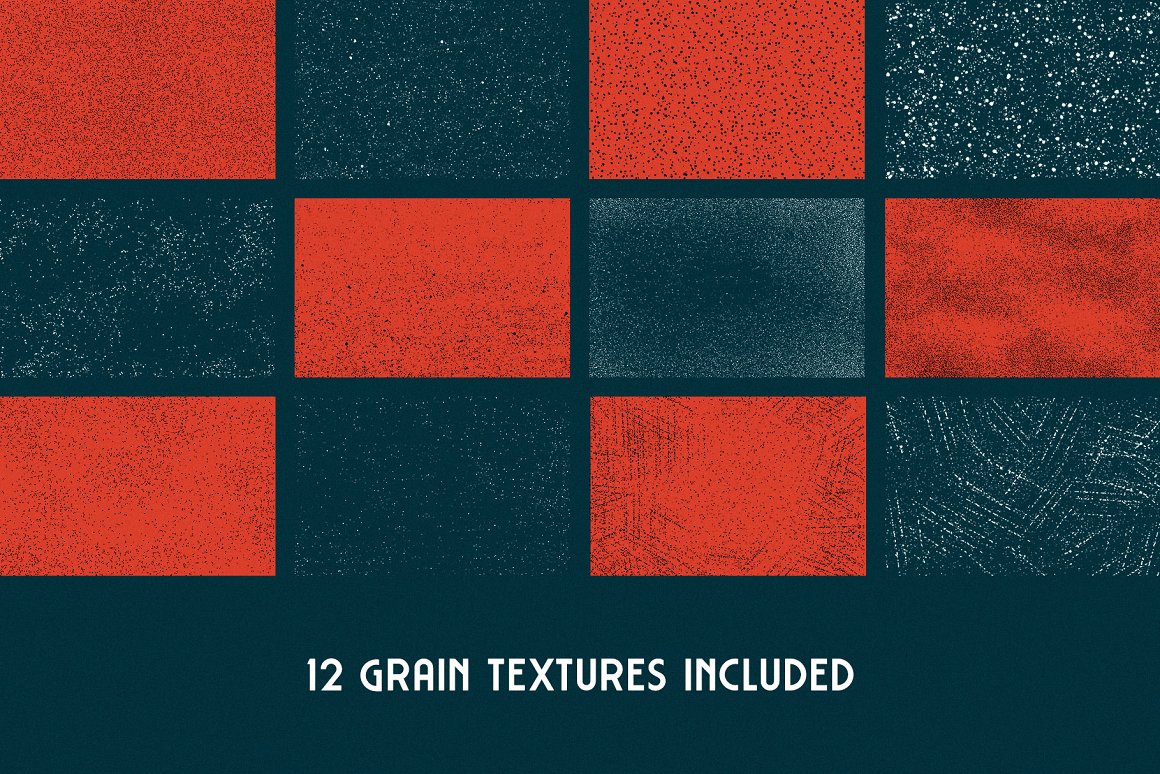 04. Printing Press Procreate Brushes from Pixelbuddha
We invite you to your own printing office! It's right here, inside your desktop, within your arm's reach, available whenever you want to create something genuinely vintage. Can you already hear the noise of printing presses and the typewriters clicking? Can you smell the typographic paint? Calling the Risograph Brushes for Procreate your printing office wasn't a joke, as it indeed brings as many creative options, tools, and opportunities.
So, are you ready for a quick tour? Awesome! First of all, here we've got 18 halftone brushes, all set for retro-styled illustrations. For example, something inspired by the 60s newspapers, 70s posters, or 80s children's books. Now you can make them yourself! Next, there are 6 stroke and 6 grain brushes that we've designed to help you imitate volume and motion in your artworks. These techniques used to be the privilege of the previous century's savviest artists, but with good Procreate brushes and your Apple Pencil, you can be sure to leave them to bite the dust. Finally, here go 6 paper brushes — because everything starts with the finest paper quality, obviously!
Take your time to get settled, but don't make your inspiration wait too long. Illustrations, prints, labels, collages — this place is a perfect workshop for any artistic outbursts, especially retro!
What's inside?
6 paper brushes;
6 stroke brushes;
6 grain brushes;
18 halftone brushes;
help file.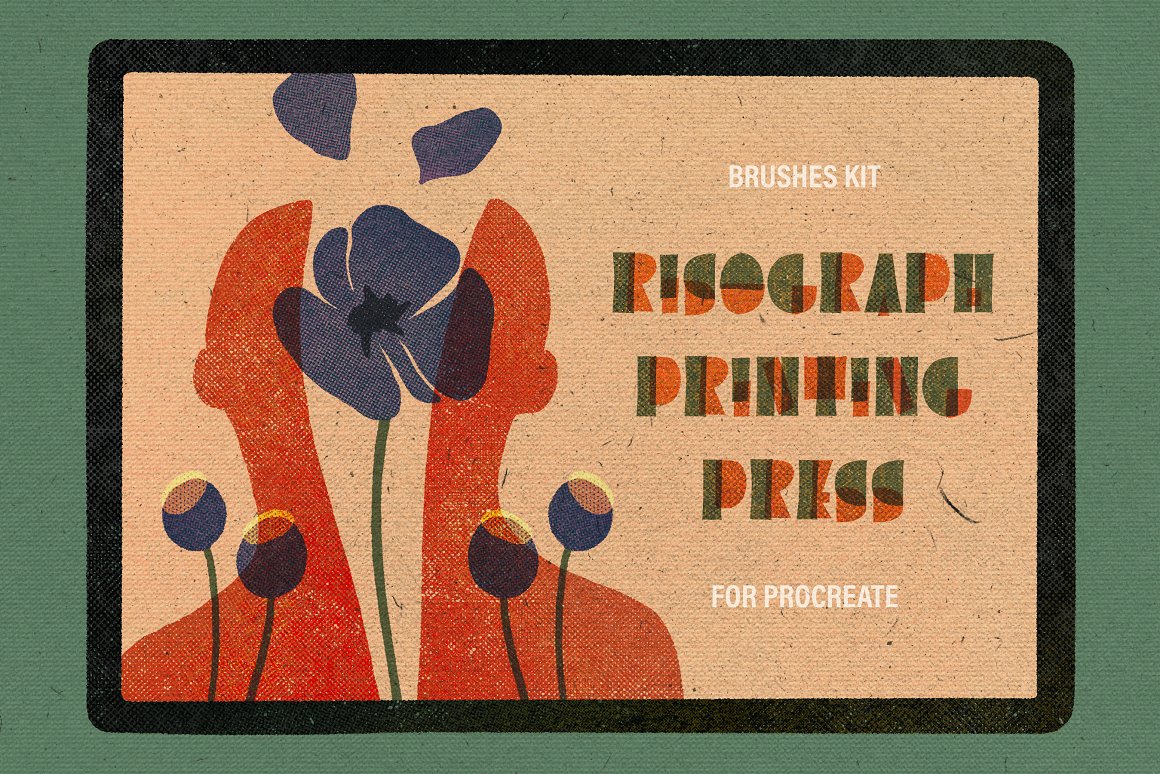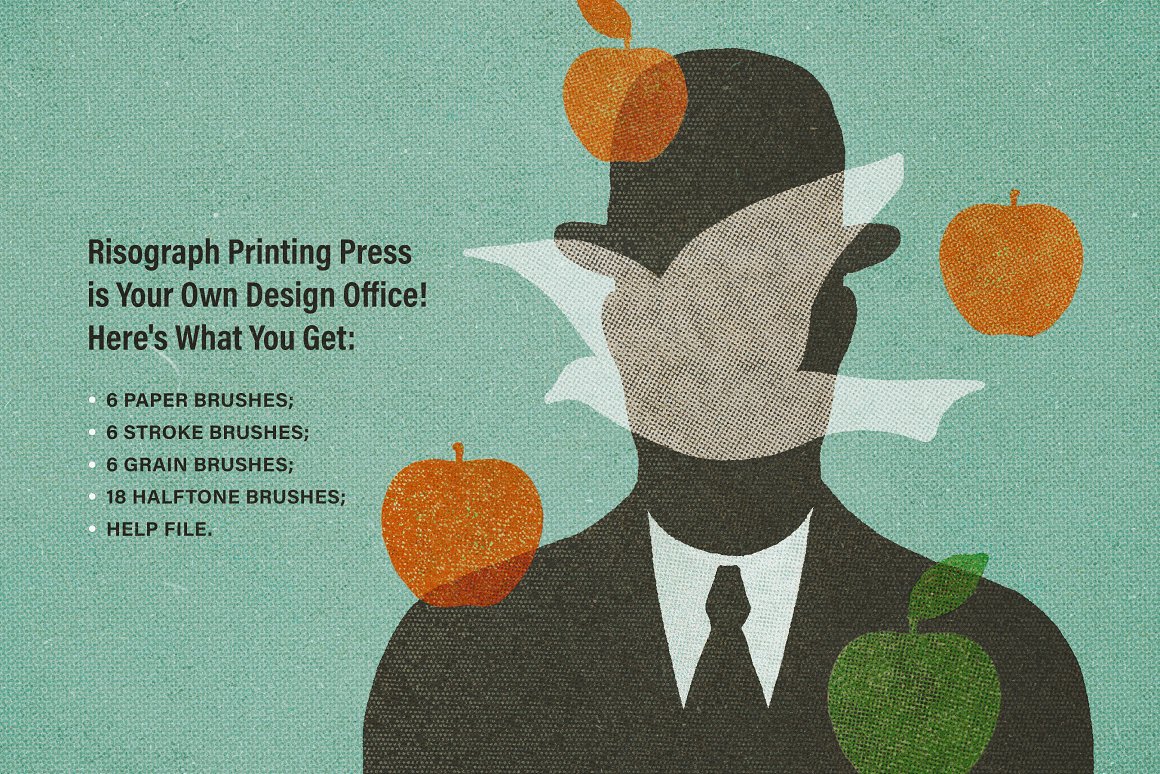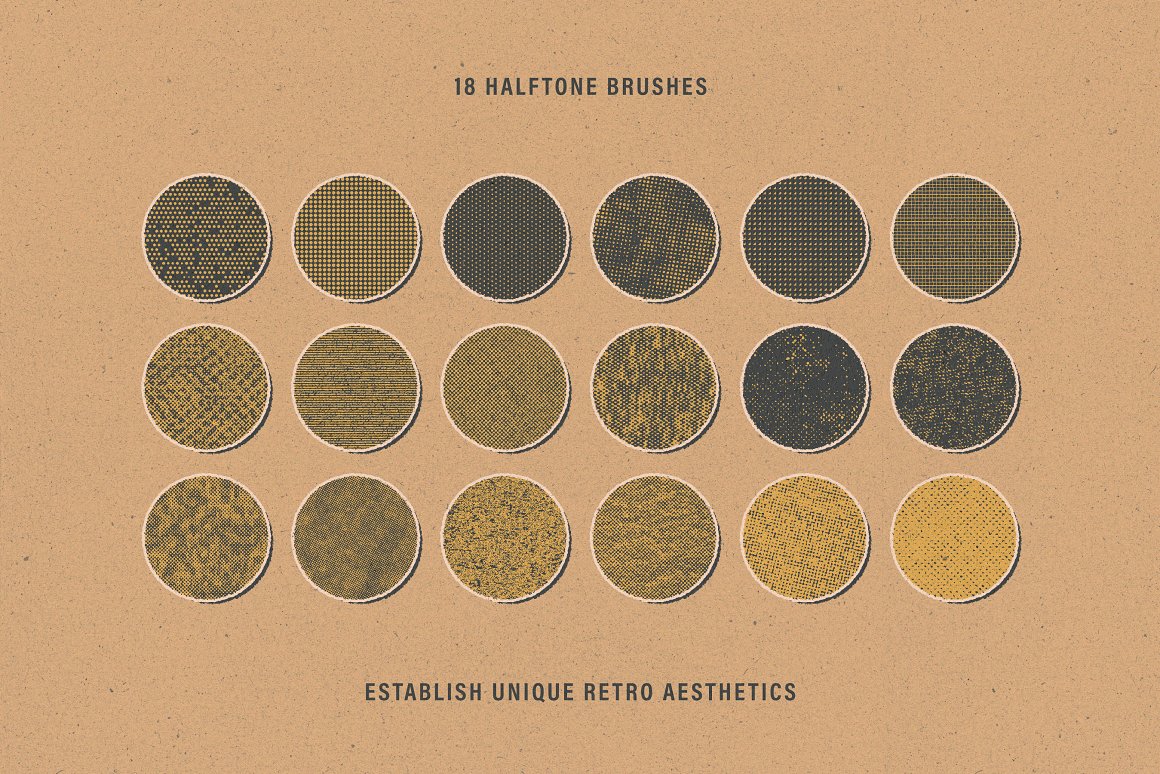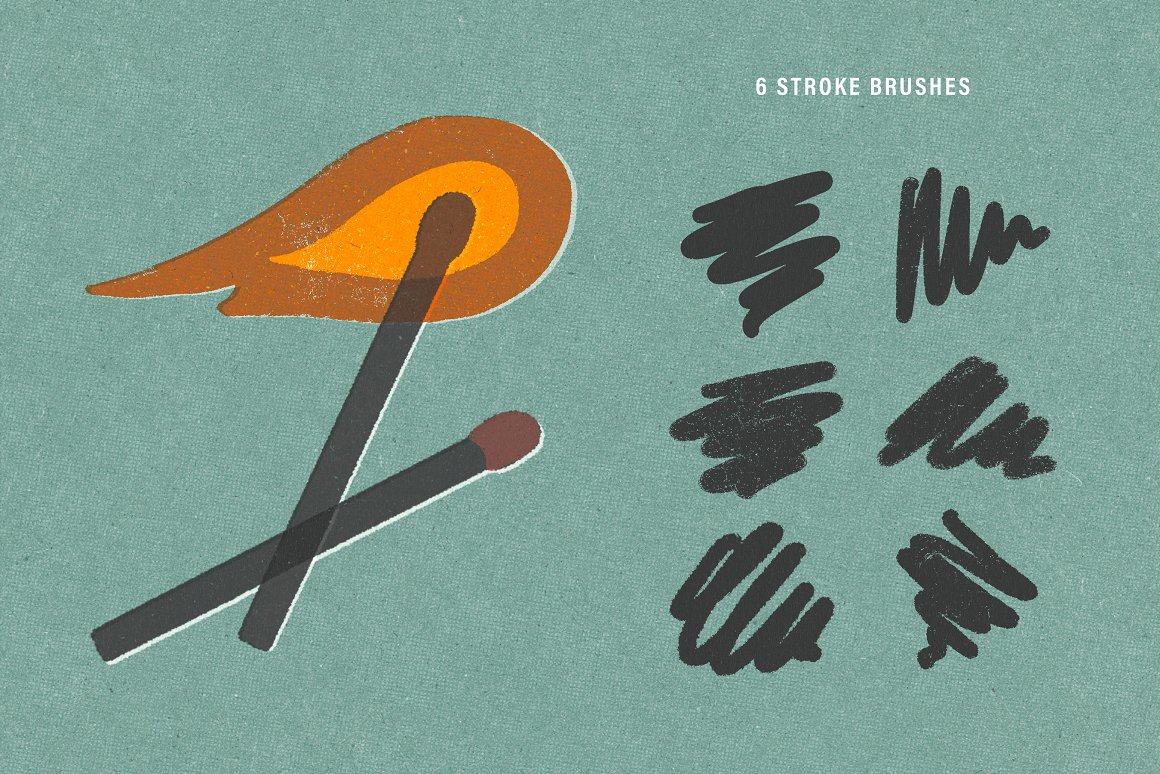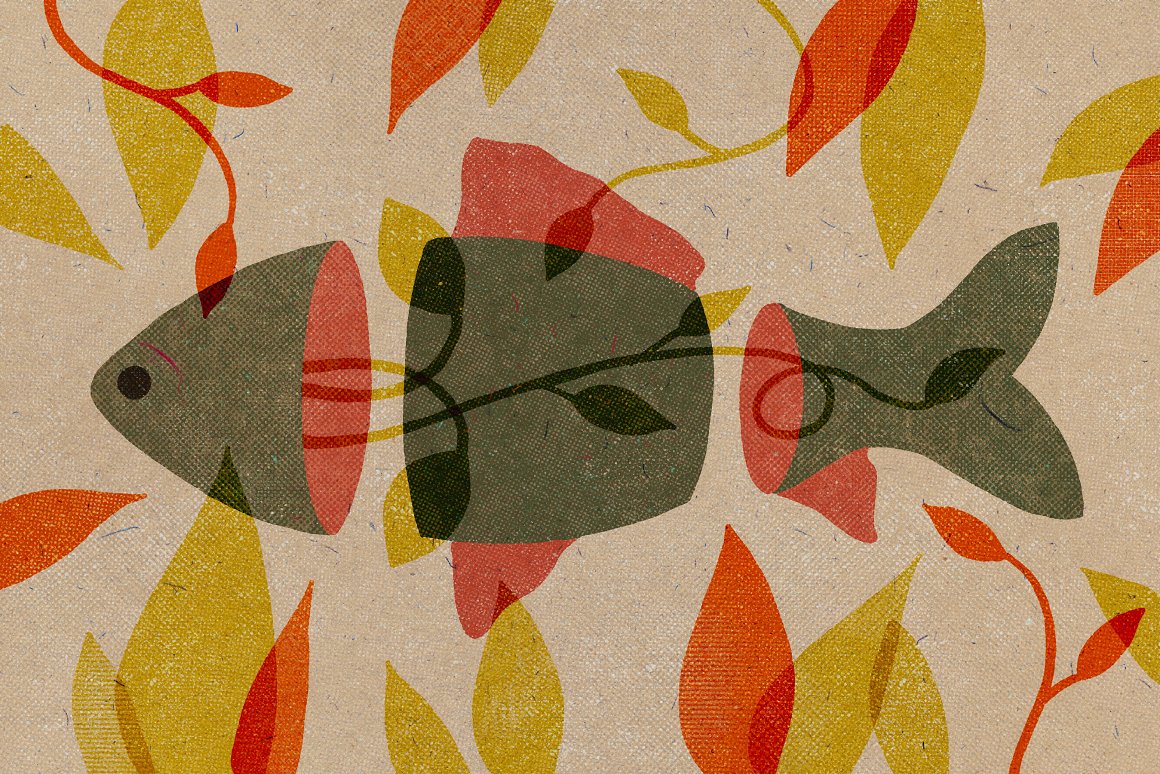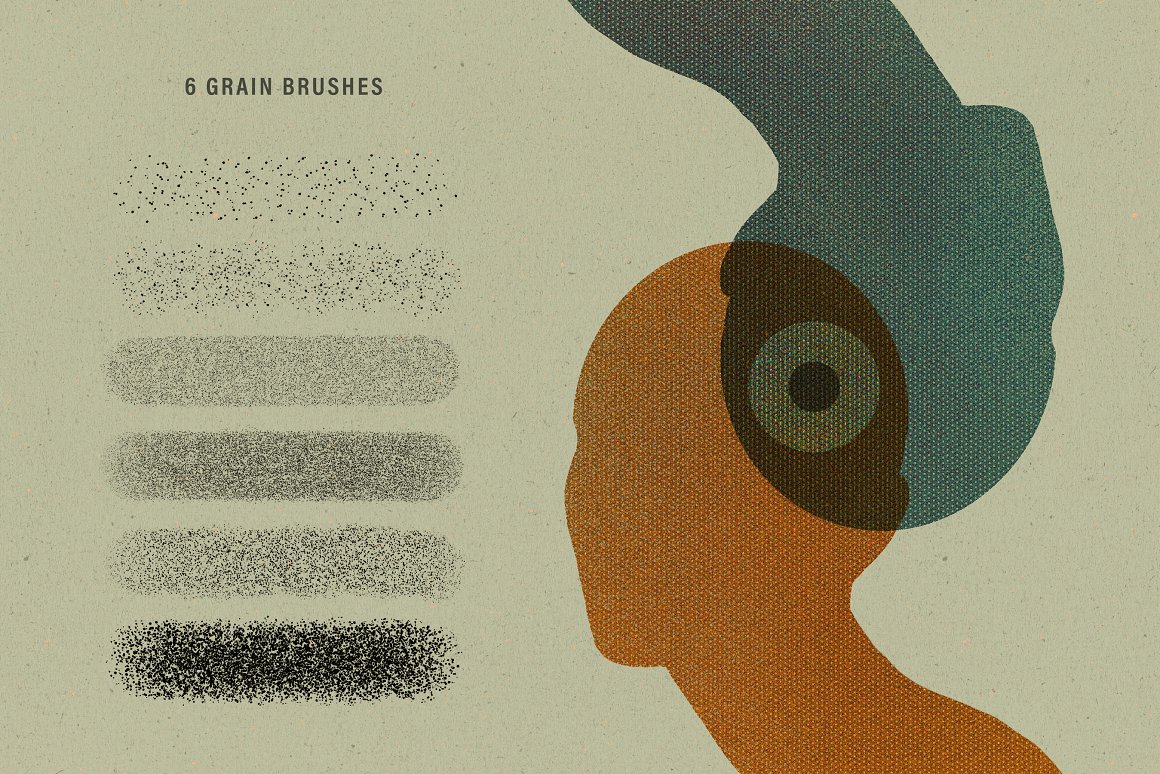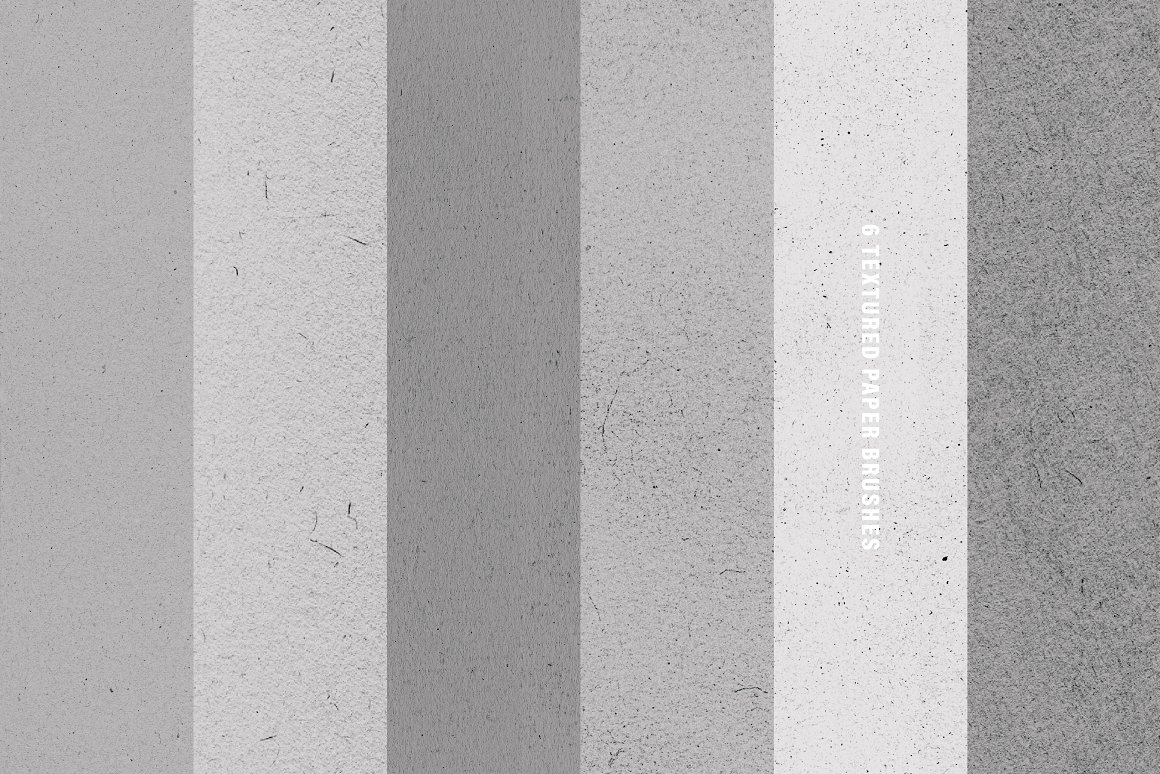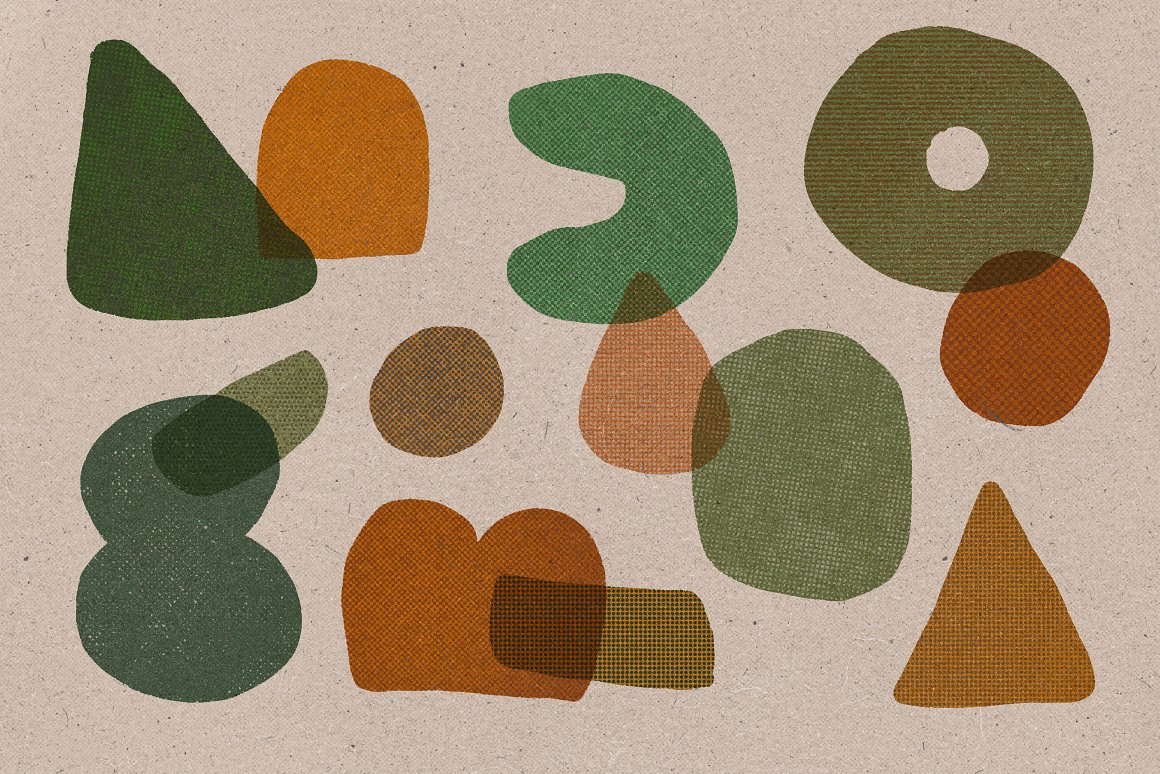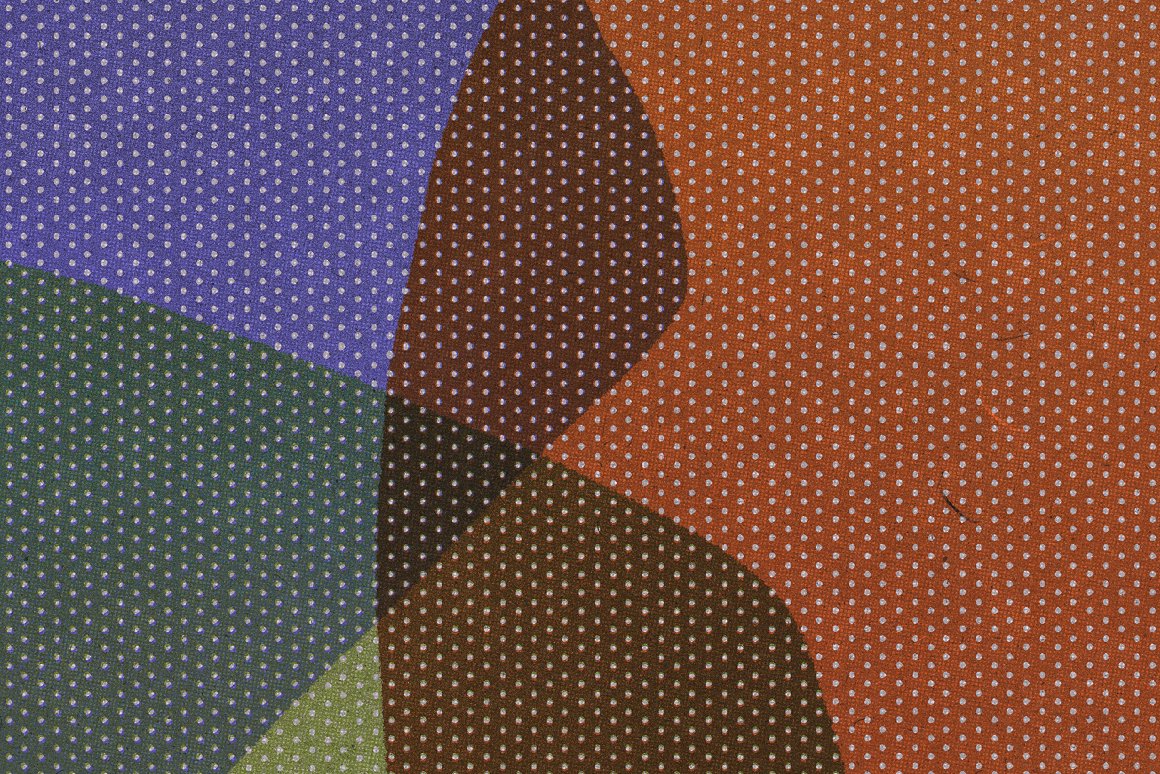 05. Stipple Brushes for Procreate from Pixelbuddha
Why choose a single retro movement if you can blend your favorite ones and create something totally unique! So did we, as we mixed the roaring Pop Art and Yves Saint-Laurent's style of the mid-'70s to introduce our new Eclectica, a collection of stipple Procreate brushes.
We invite you to design your first artwork with 27 Procreate brushes, all filled with a nostalgic vibe. There are 9 brush types, each of them is available in three styles: stroke brushes, stipple brushes, and shader brushes, all imbued with retro eclectics.
The brushes allow you to easily add texture and volume to the objects and re-create the play of light and shadow. So as a result, you'll have all eyes on your work: illustrations, posters, logos, editorials, ads, and so much more!
What's inside?
27 Procreate brushes;
9 stroke brushes;
9 stipple brushes;
9 shader styles;
help files.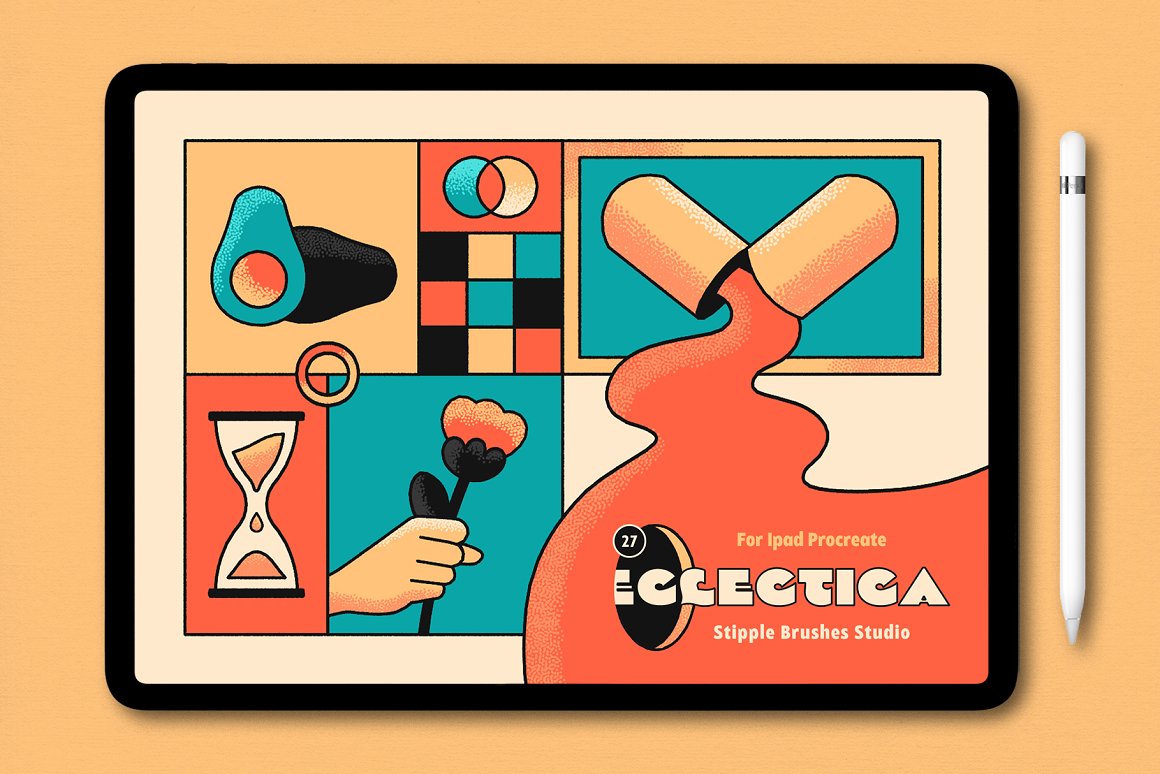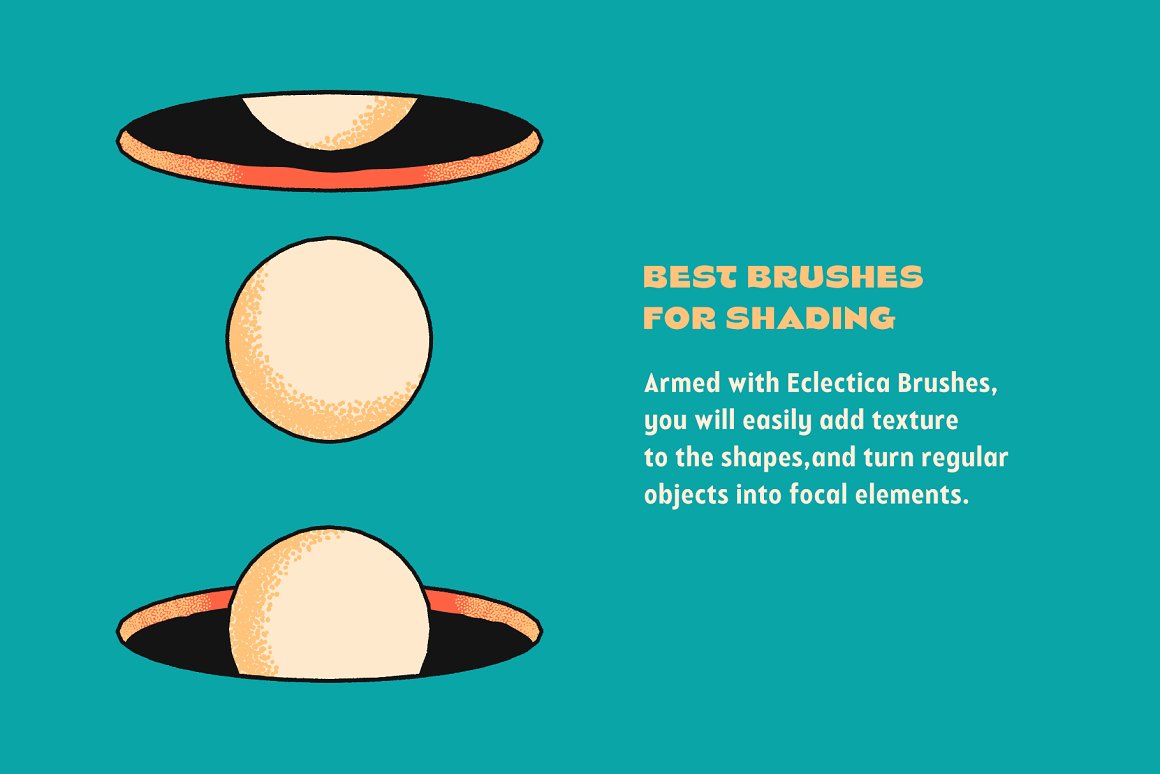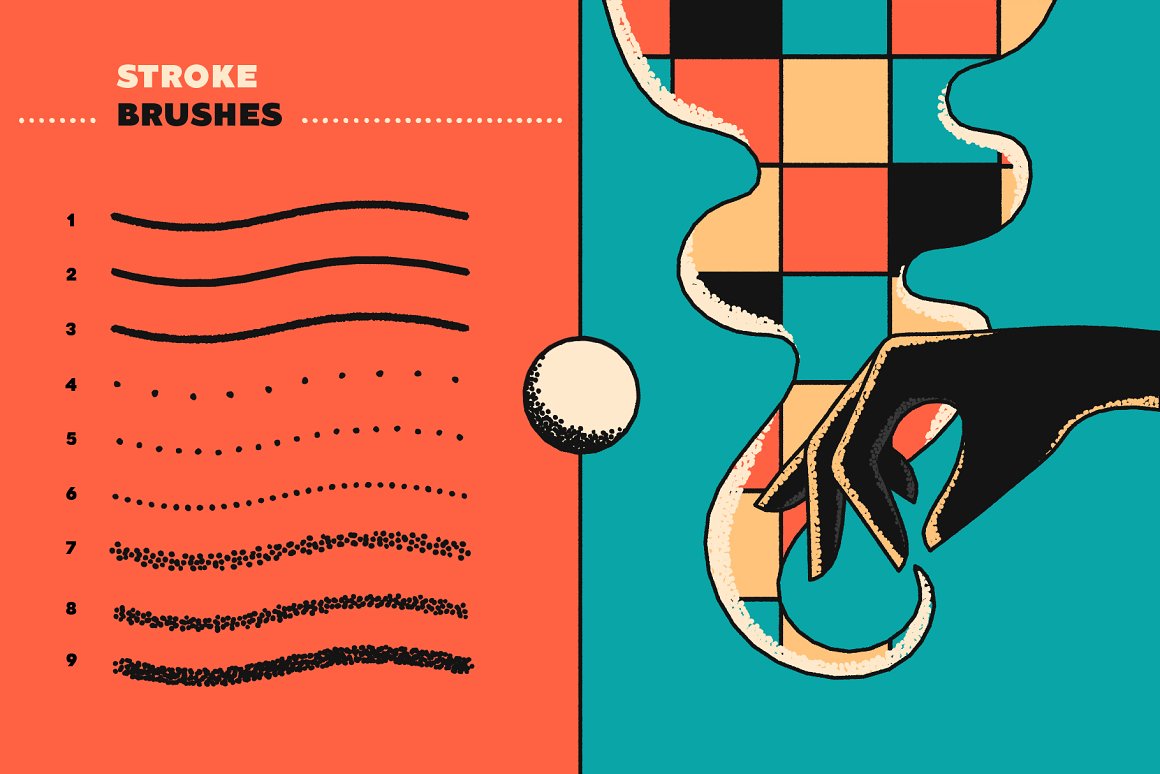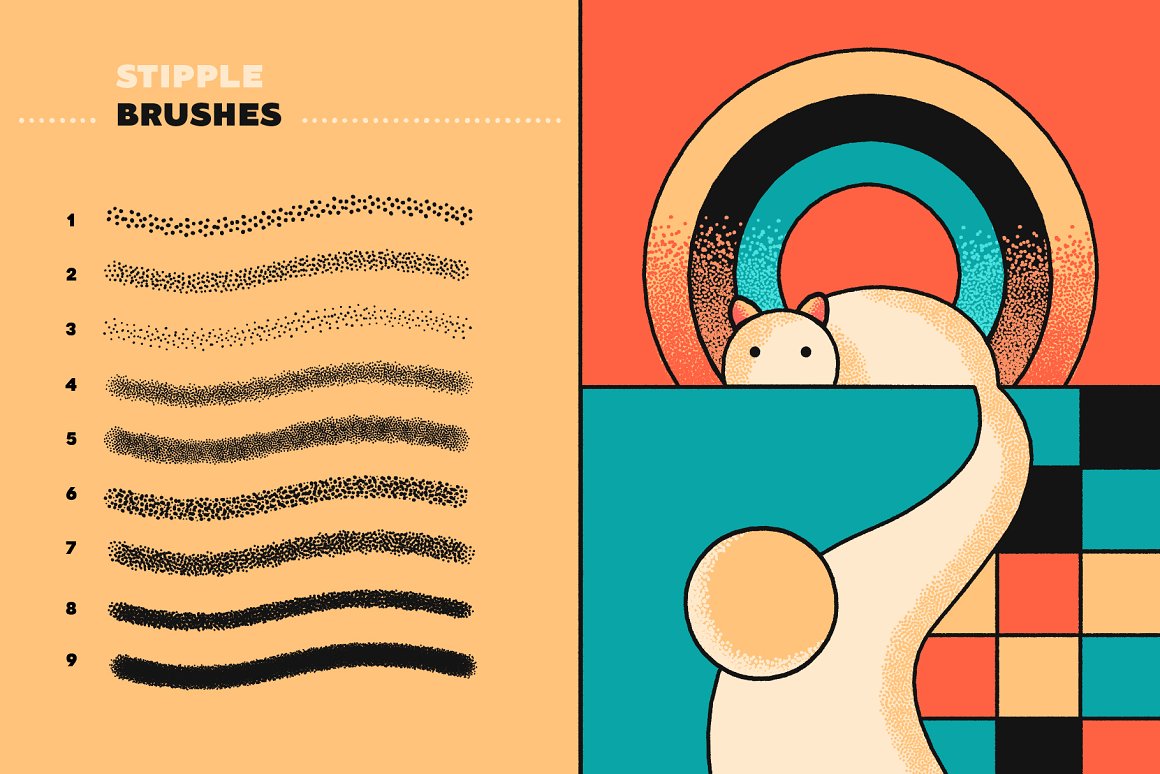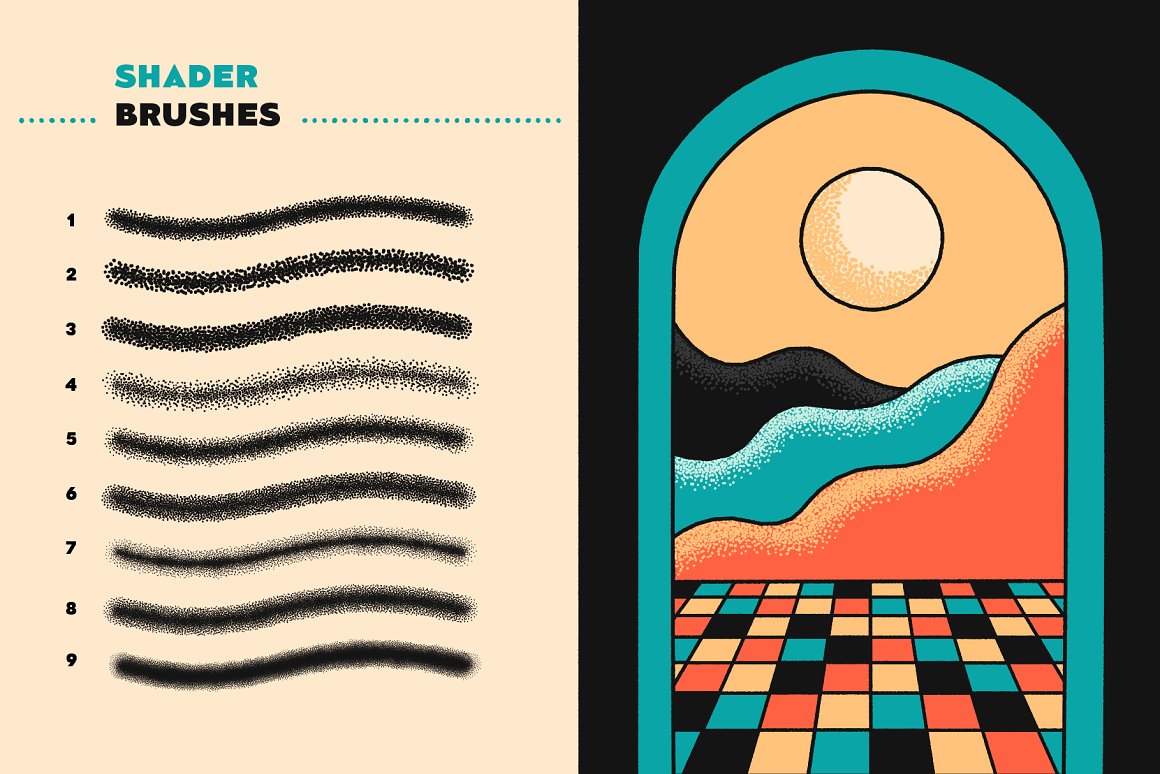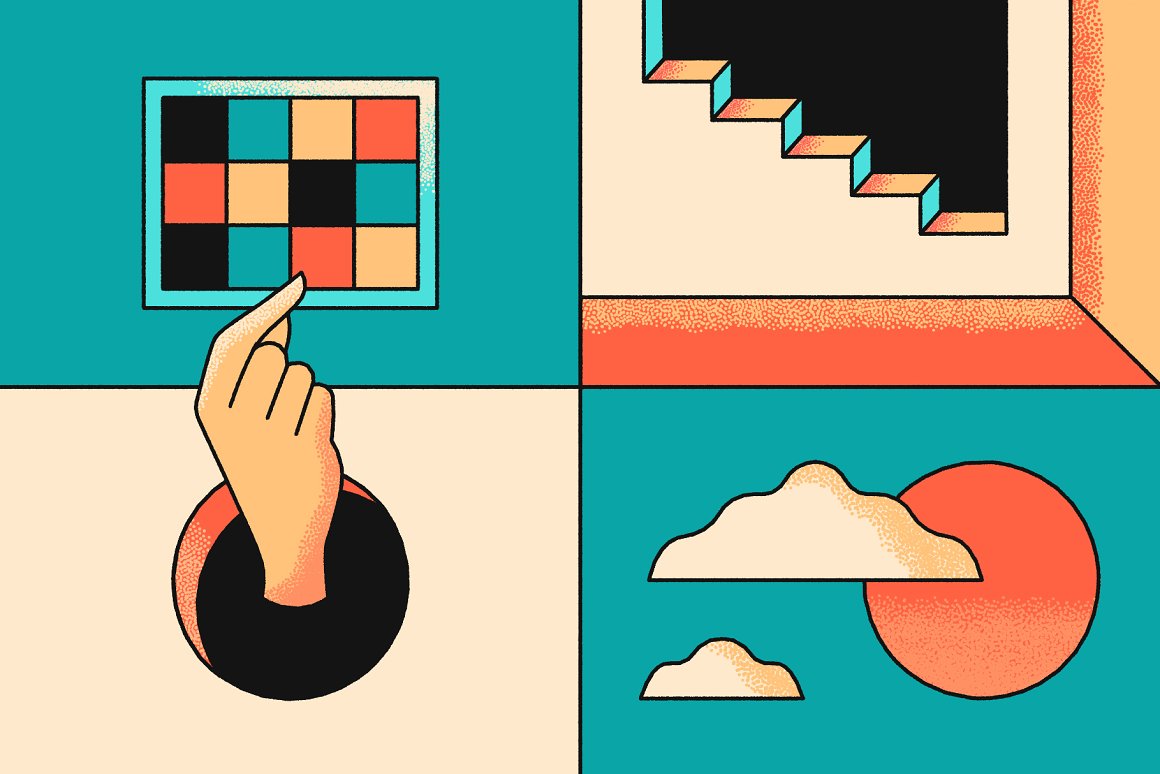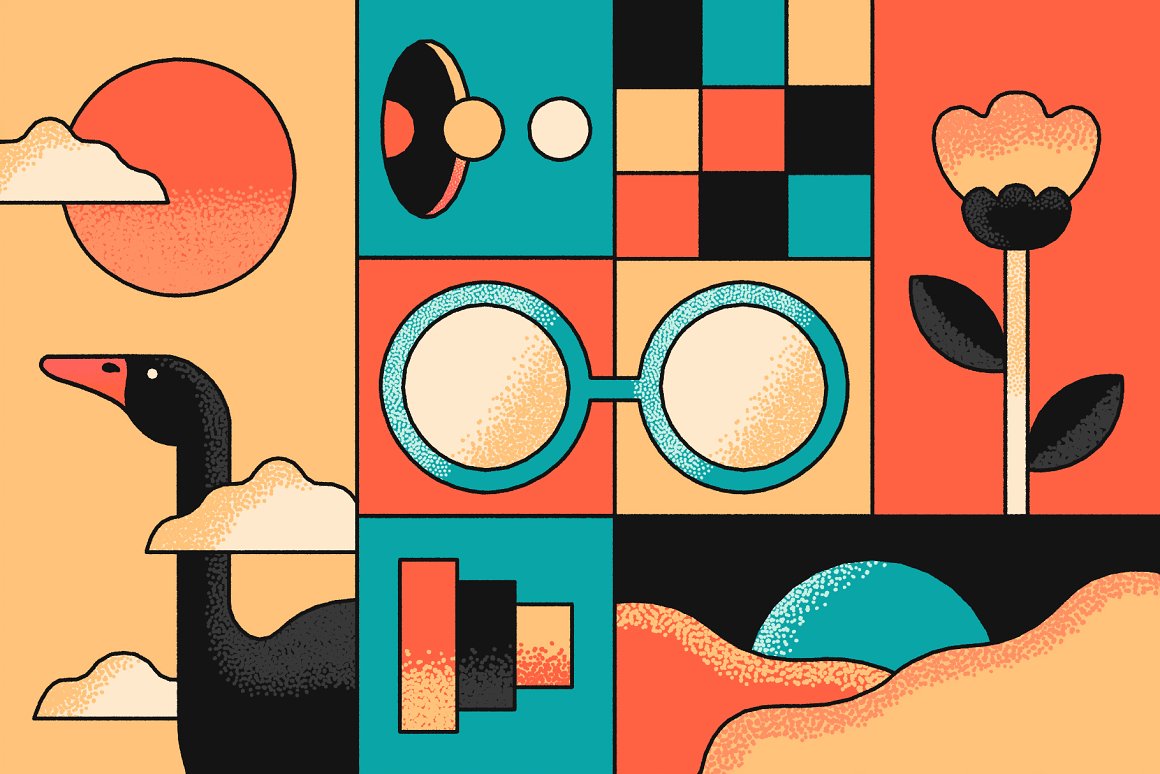 06. Vintage Map: Procreate Brushes from Pixelbuddha
There are so many fantastical lands left undiscovered and you're about to change that! Take out your iPad and create a map to another adventuresome trip of yours or reveal everyone where the treasure is hidden. Whatever your plan is, these Procreate stamp brushes will be your instruments for achieving any artistic idea fix!
We've remastered the already-known kit for Illustrator to bring back tons of hand-drawn elements as easy-to-use stamps! The variety of creative means hasn't decreased but became more convenient for a smooth workflow in Procreate, where every element can be simply placed on the canvas. So there are 65 stamp brushes divided into 5 groups: animals, vessels, buildings, islands and nature. We didn't forget about the compositional features as well: authentic vintage map borders are also in there, working as stamp strokes. To wrap it up, the collection is complemented with 13 Procreate brushes for drawing if you feel like carrying something out yourself. Check out the more detailed list of features and grab this wondrous collection!
What's inside?
65 stamp brushes (pigeon, eagle, clouds, the sun, the moon, the stars, compass, 3 air vessels, 3 boats, 3 sea monsters, 11 buildings, 15 islands, 7 mountains, 8 trees);
4 stamp brushes as map borders;
15 seamless repeat pattern brushes (water, land, sky, and atlas grid);
13 brushes (outline, point and dotted);
help file;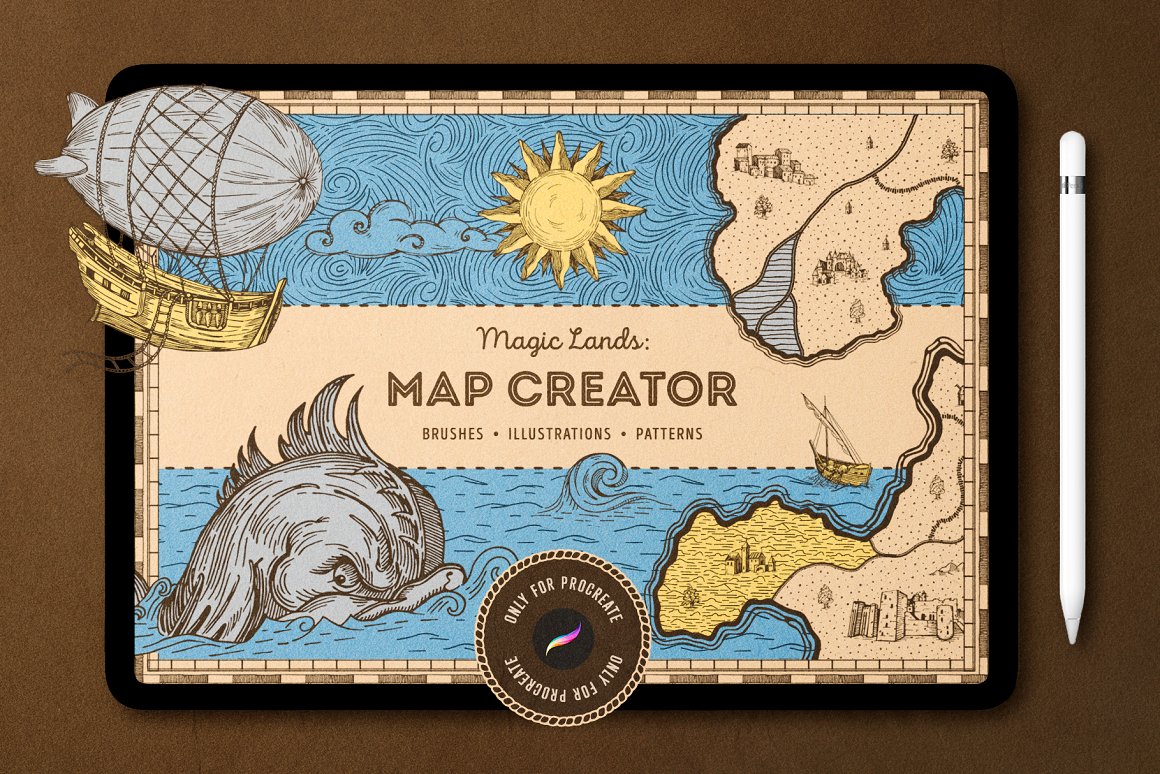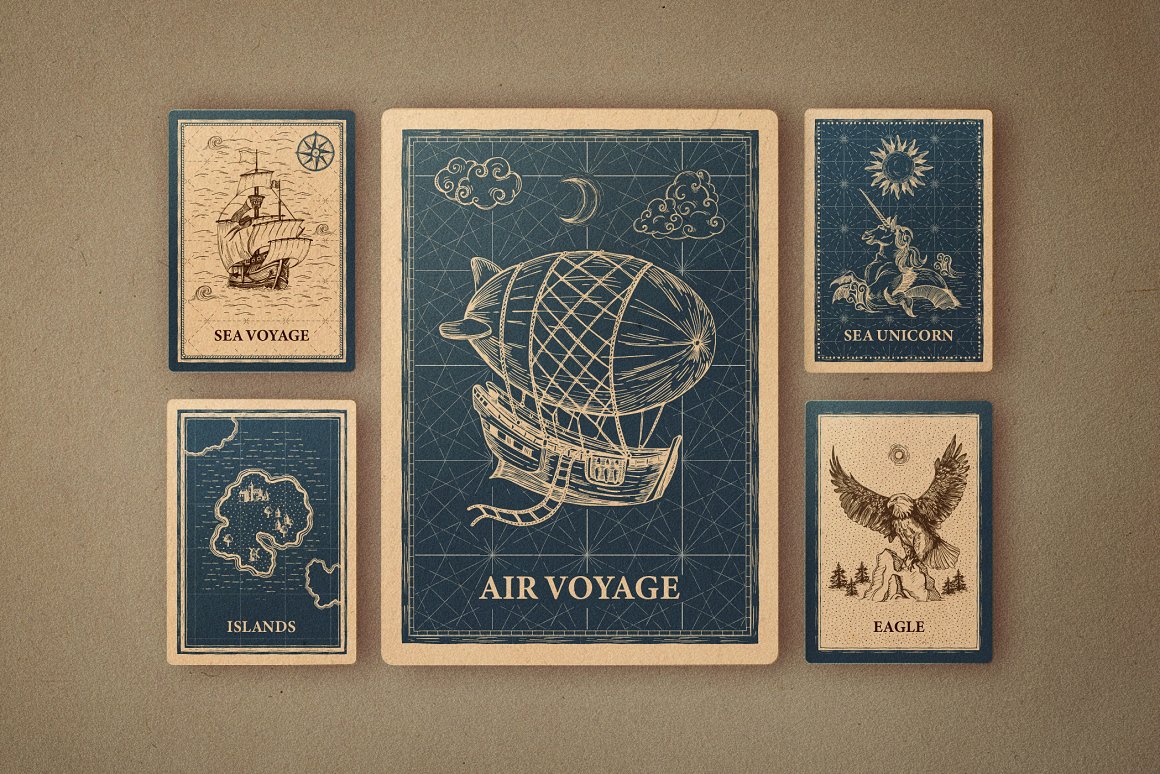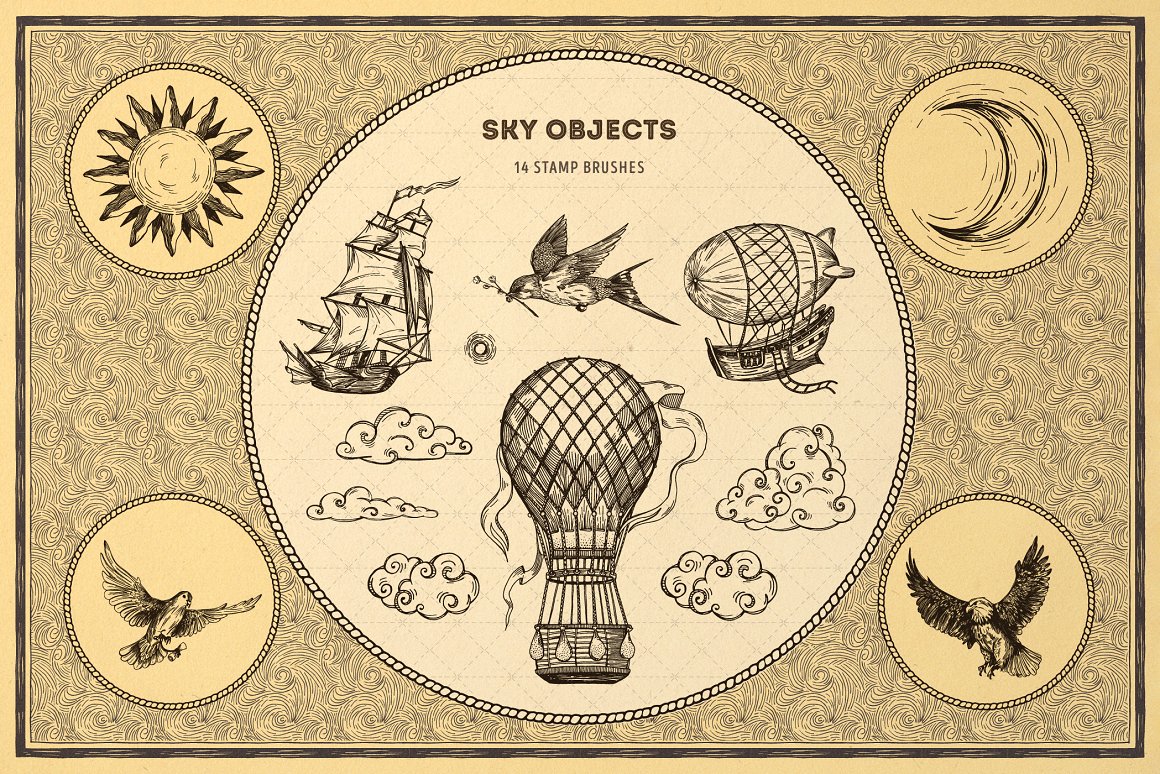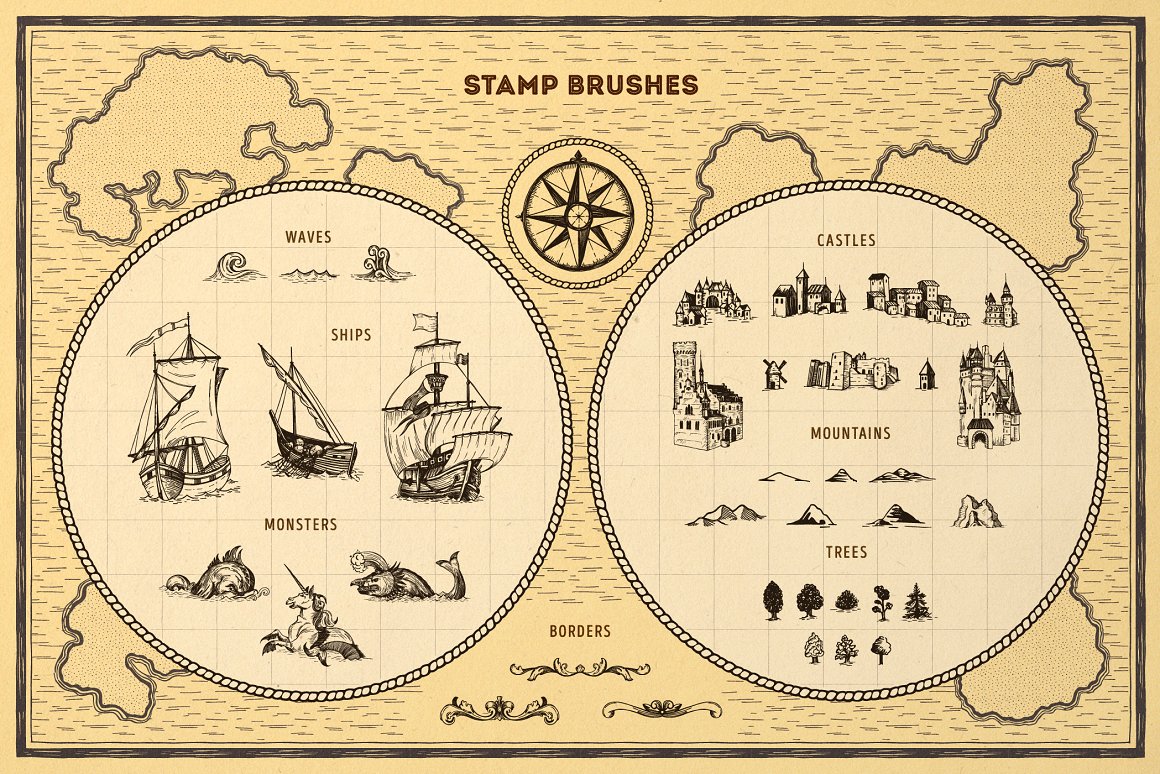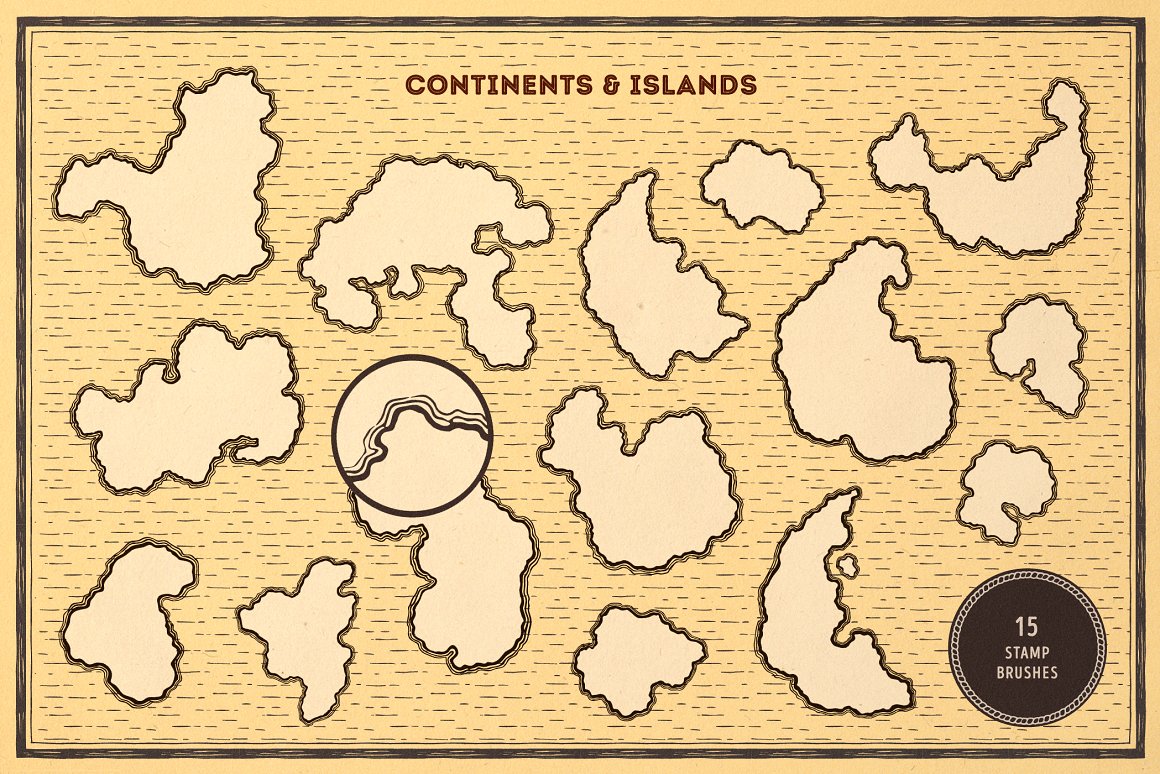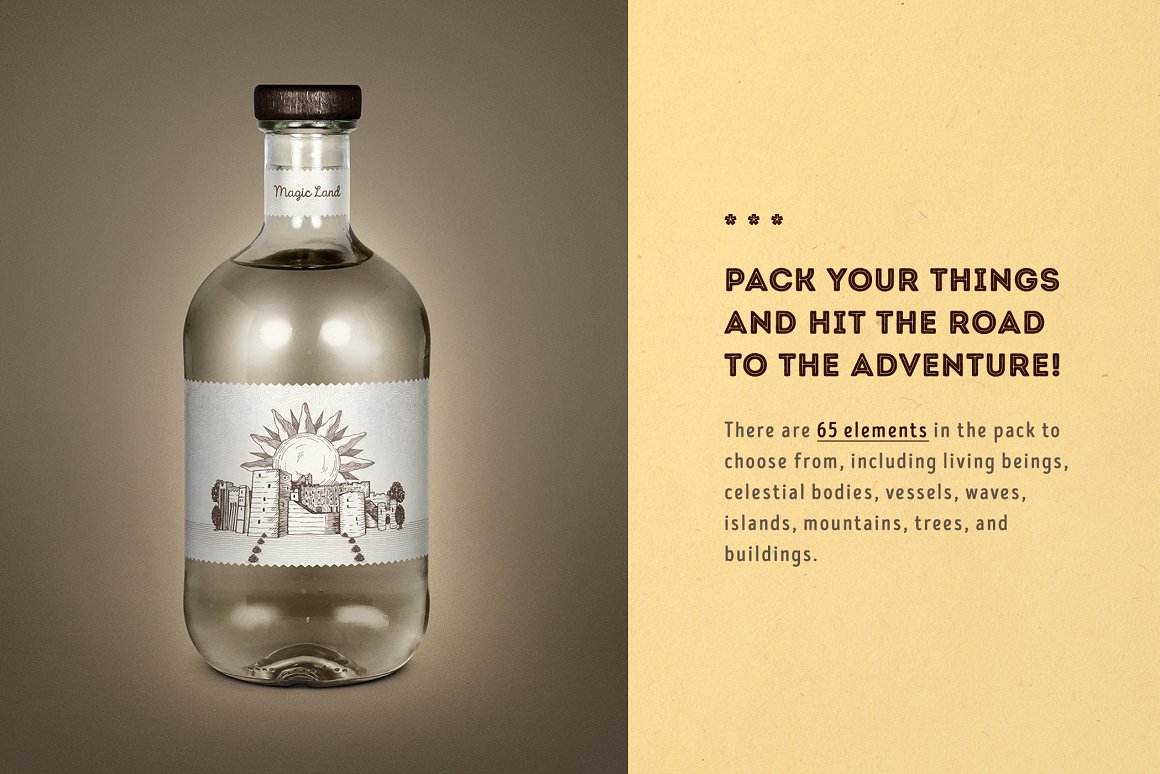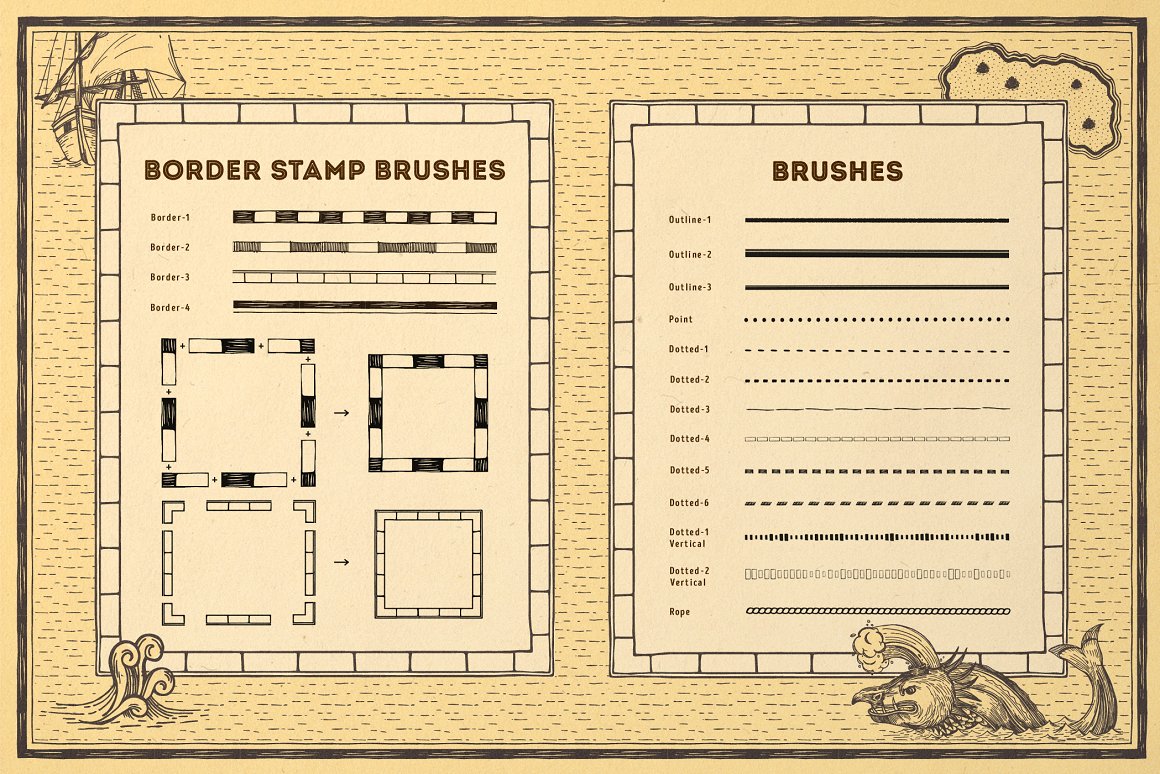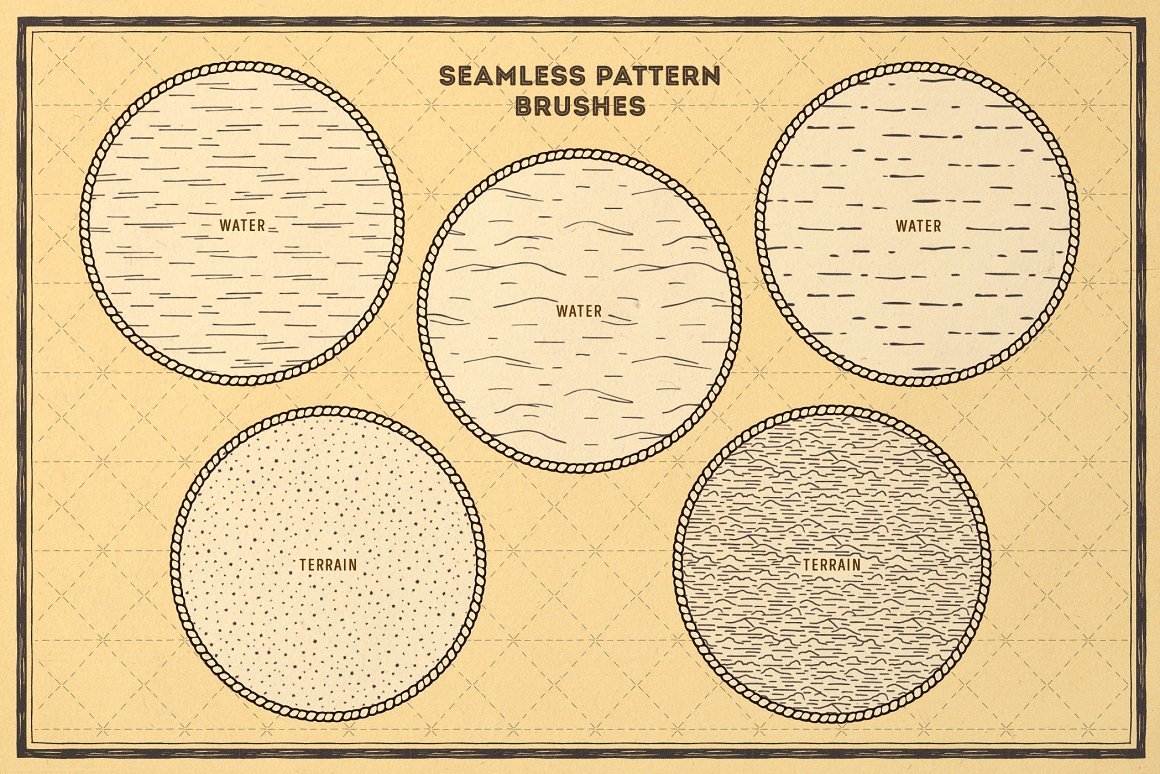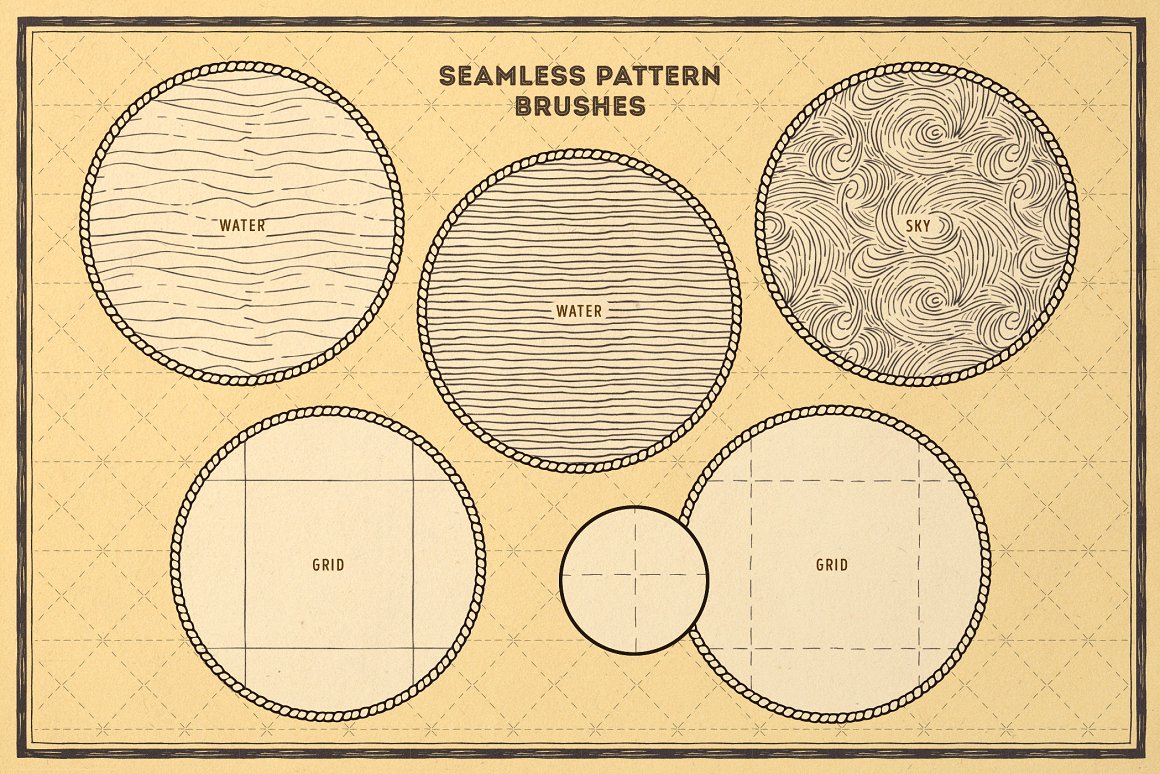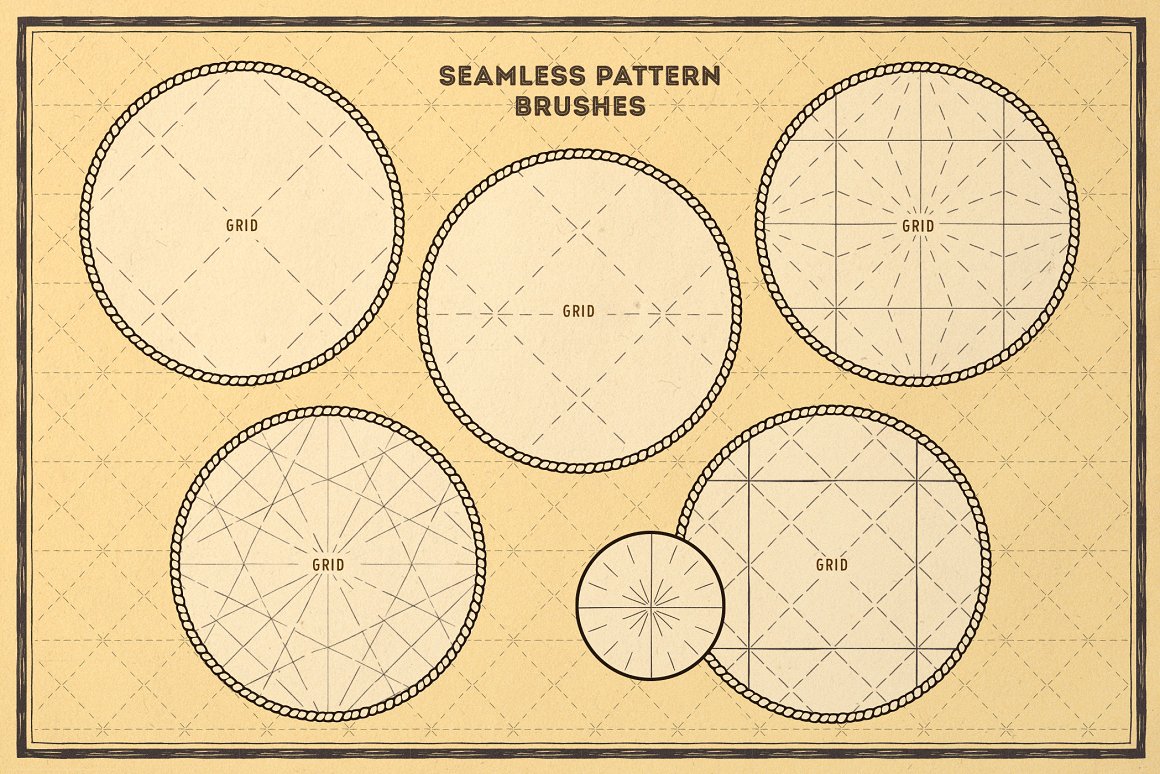 07. Lighthouse Liner Procreate Brushes from Pixelbuddha
When we're preparing a new set of brushes for any existing software, it's the essential thought spinning on our mind that you guys will ask for more versions. As a matter of fact, we love when you do that! So hope you'll be happy about this release of Liner Procreate Brushes!
From now on, you can transfer all doodles and sketches to your iPad: the same 56 brushes divided into different styles are here to pull out the ideas from your mind to an empty artboard! Draw sharp lines with 10 ink brushes, discover the ingenious 16 dot brushes with their hatches, sprinkles and squares, then work on a proper texture by picking the suitable tool from 30 pat brushes. You better not overlook the 20 pattern brushes when dealing with the last stage: there are more appealing options to consider.
This set will surely become the favorite one as it comprises the essential brushes for any illustration as well as the extra ones responsible for the uniqueness of your artwork!
What's inside?
56 Procreate brushes (10 ink, 30 pat and 16 dot brushes);
20 patterns (coming as pattern brushes);
help file.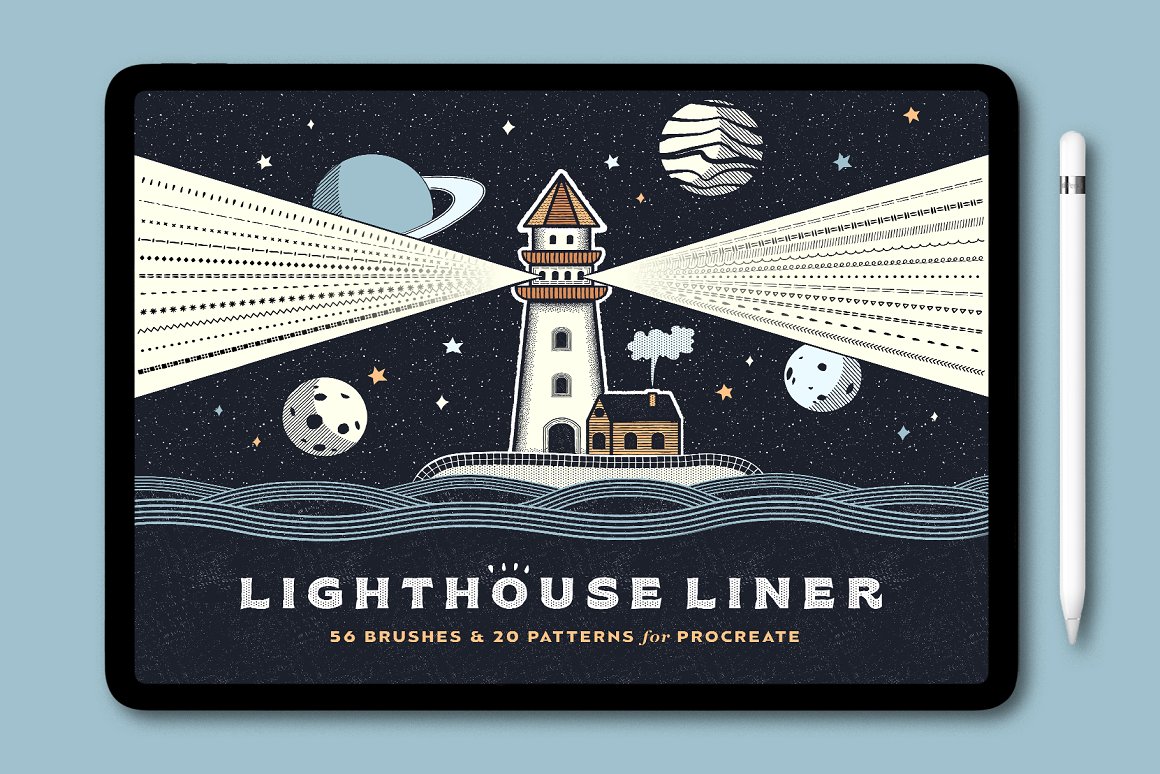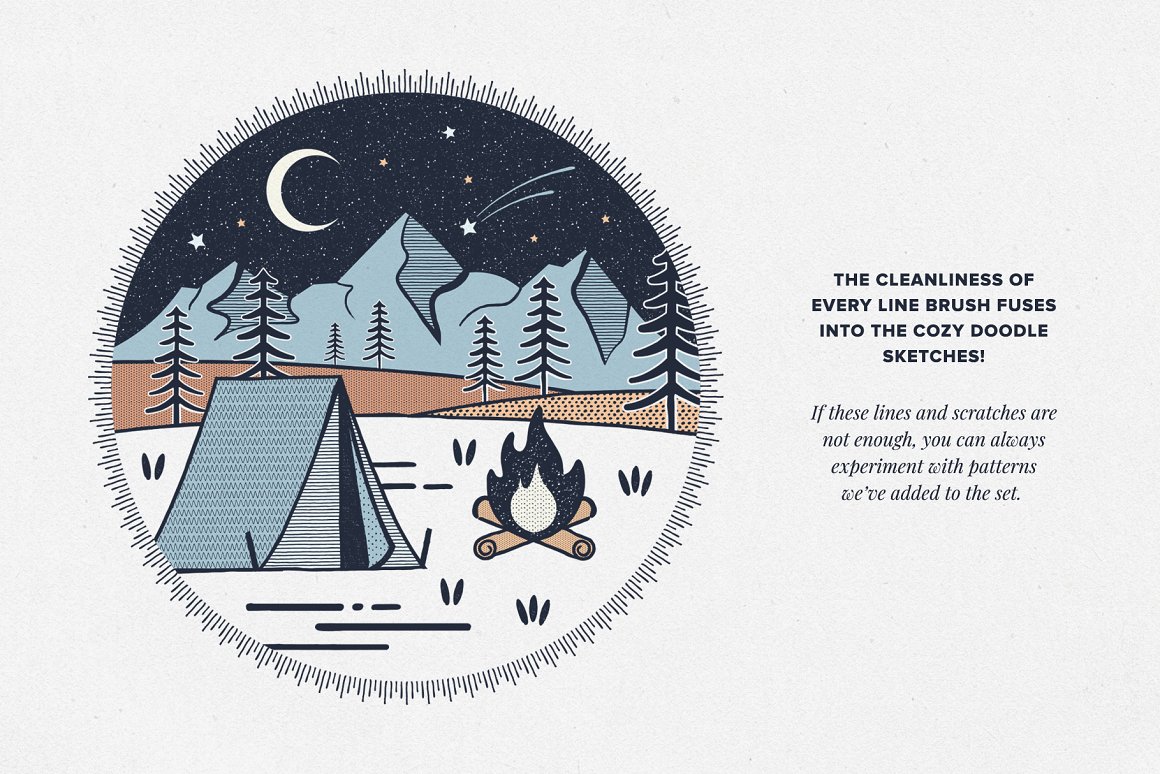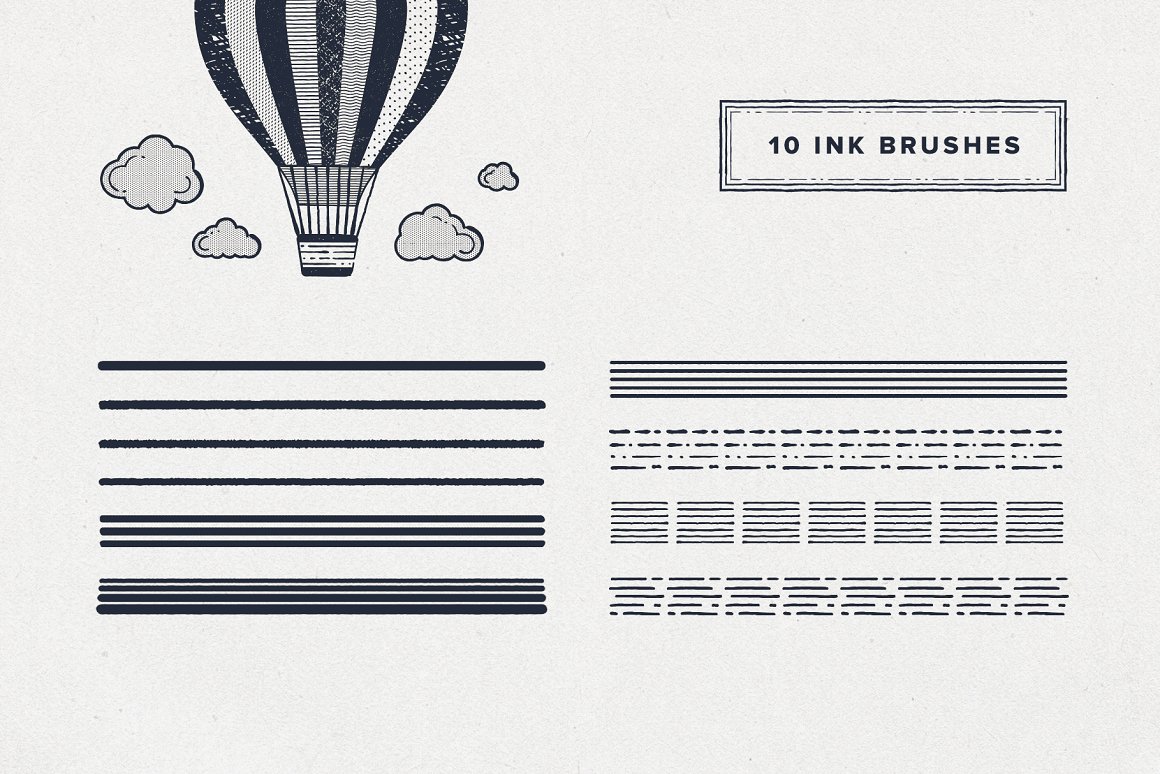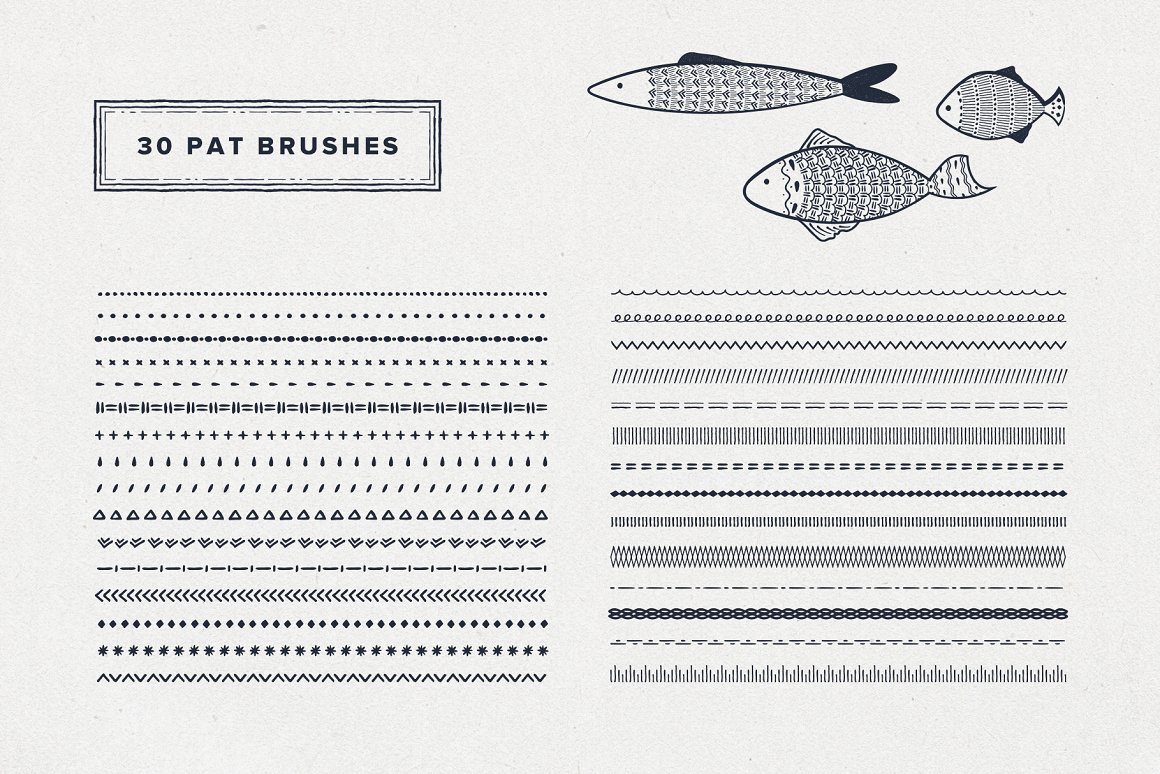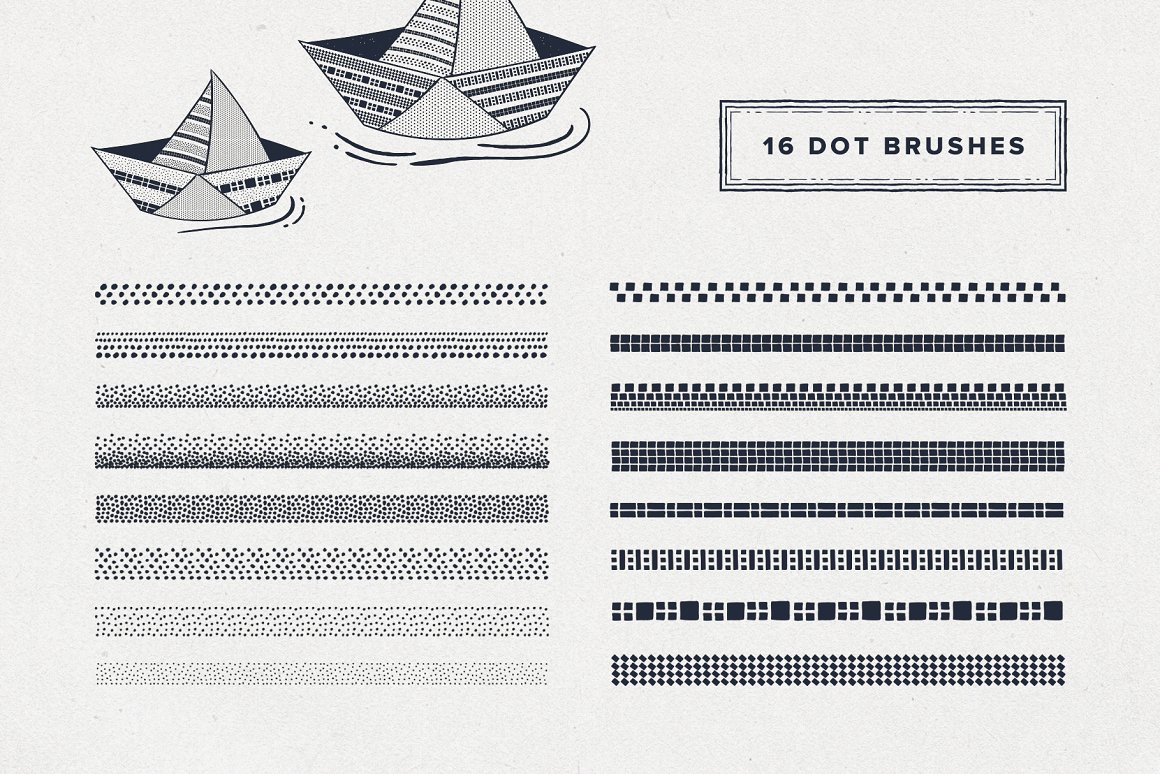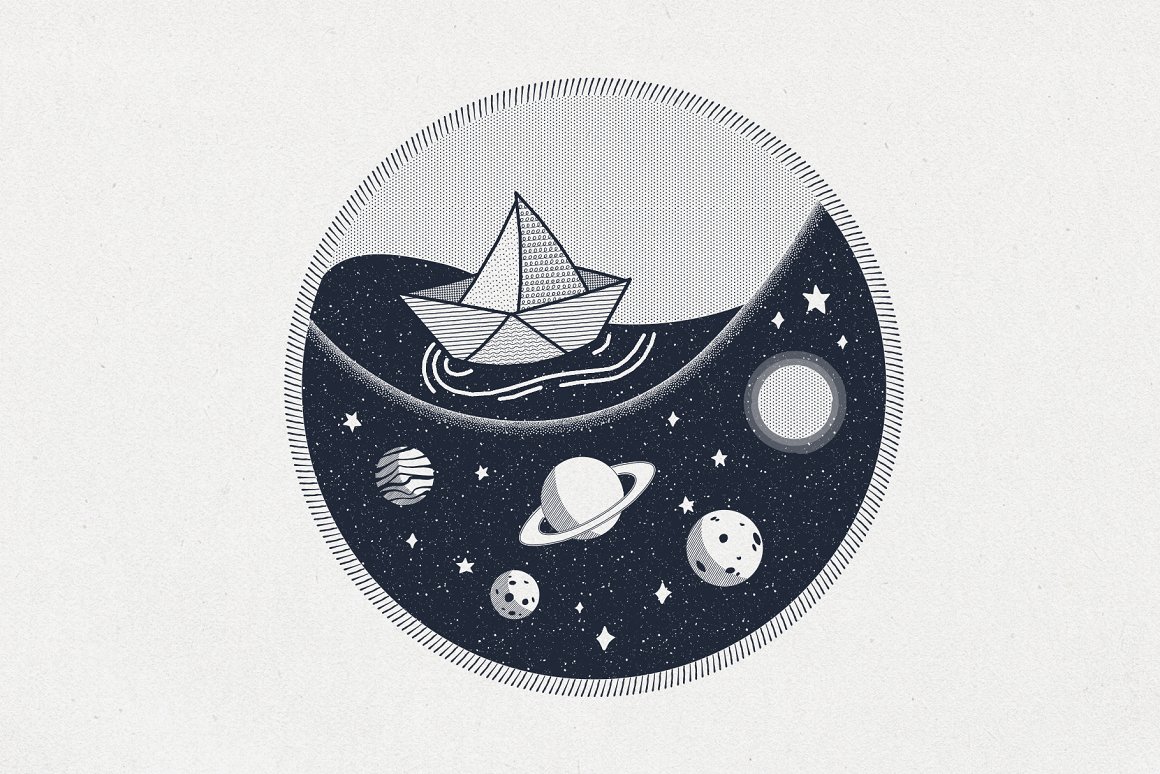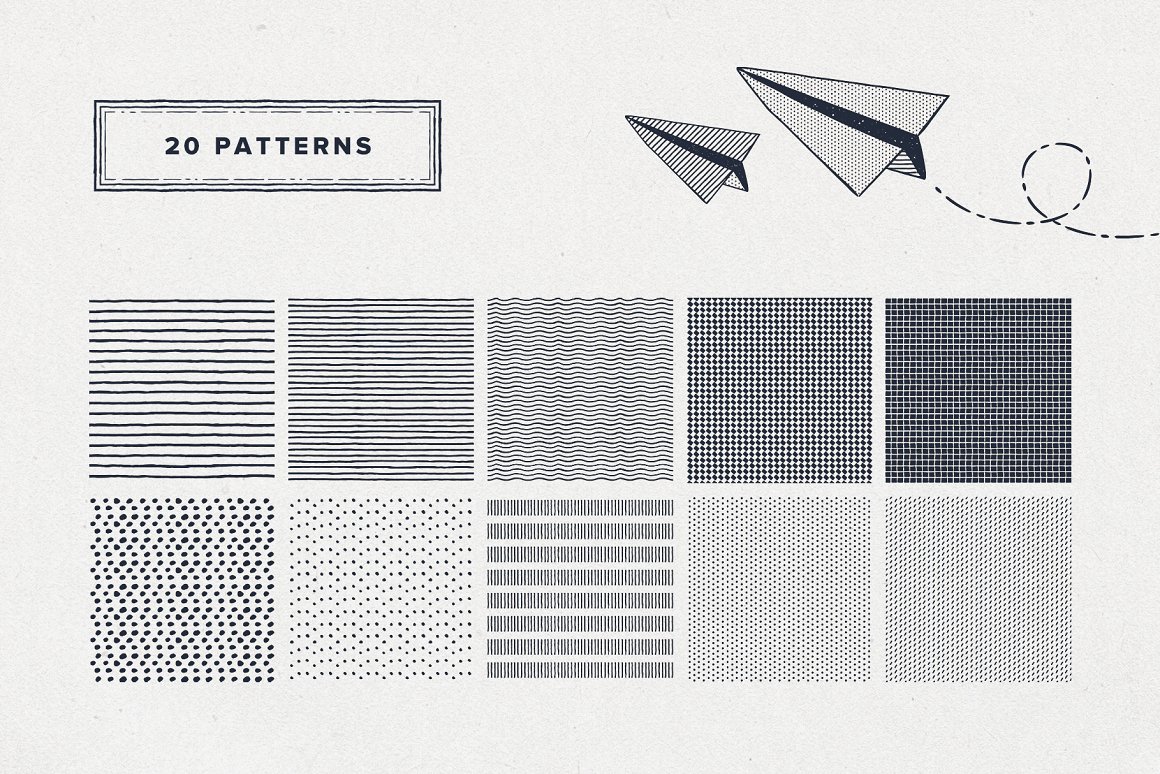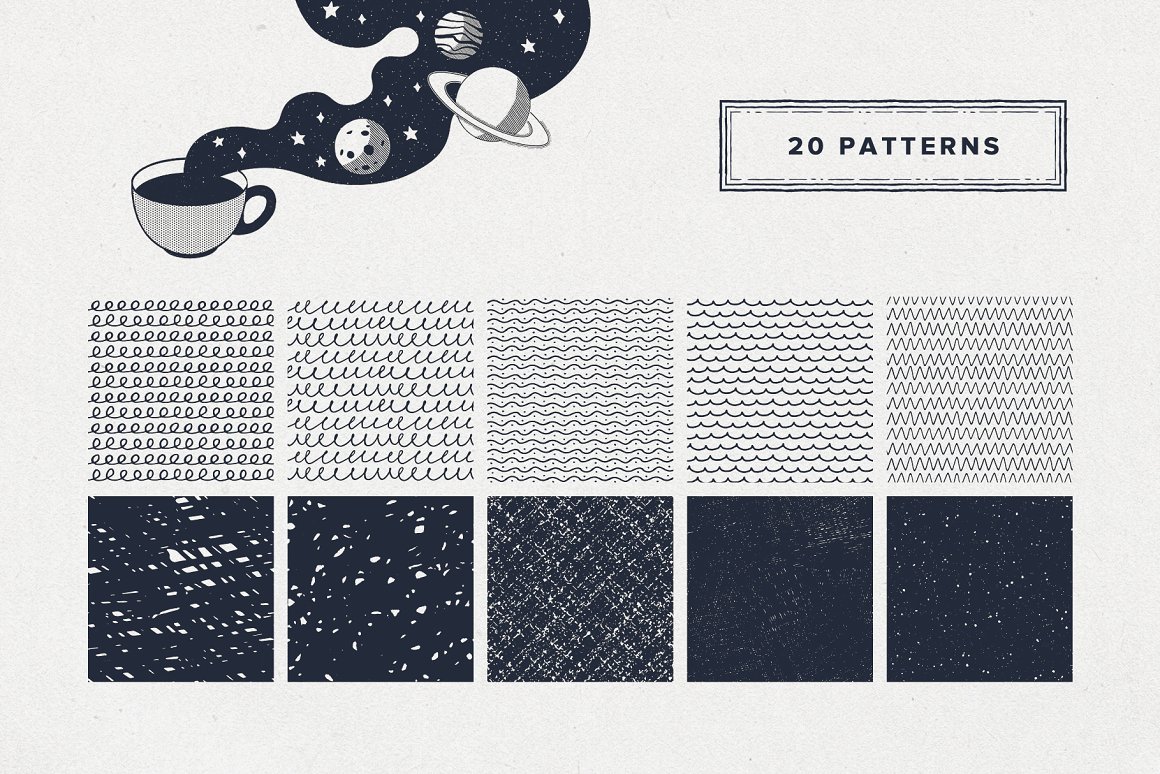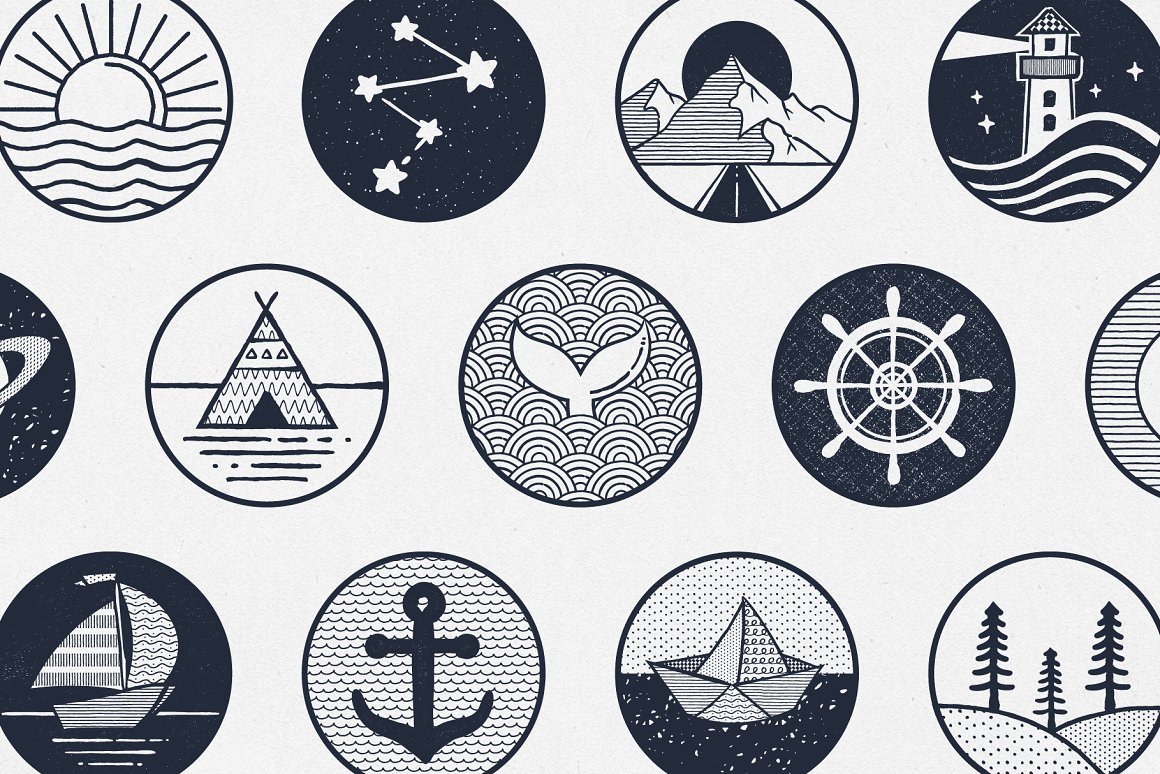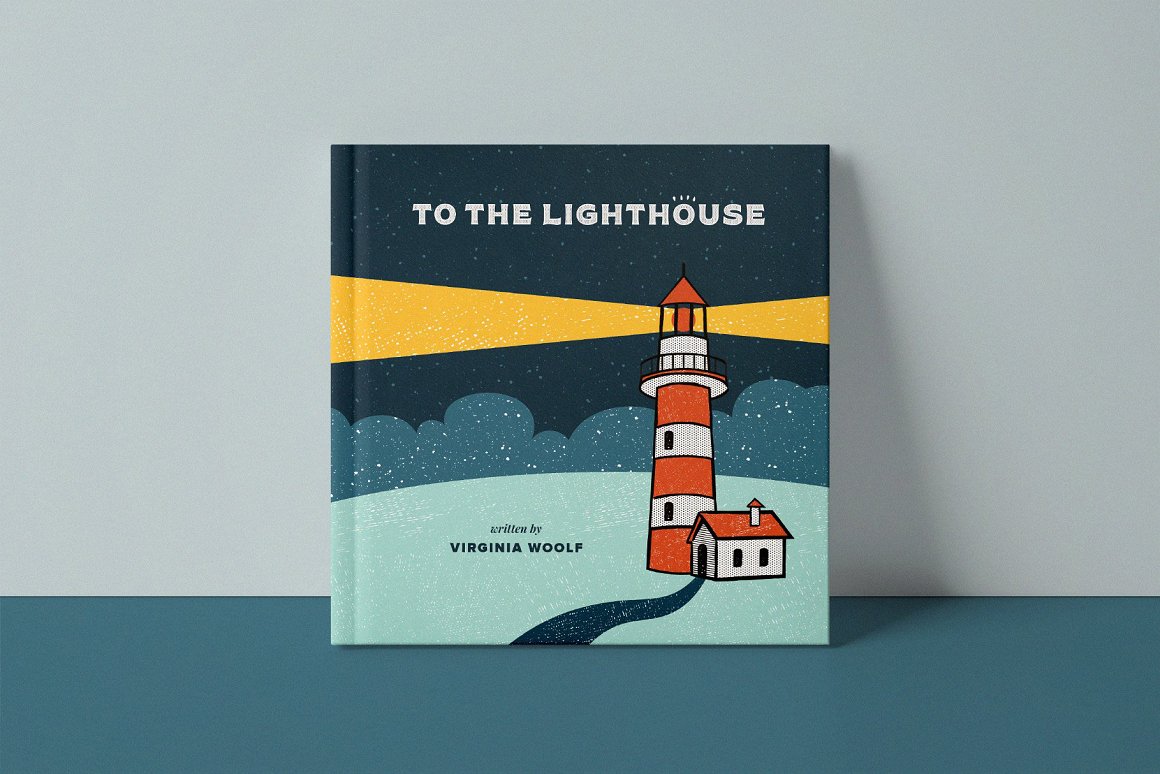 08. Vintage Comic Procreate Brushes from Pixelbuddha
Meet the second part of our comics-inspired halftone brushes! This time we've worked on creating the same tool for your vintage compositions, but for Procreate. 51 brushes, embraced the spirit of retro graphic novels.
Lines, dots, tiny squares, and inky scratсhes — there are so many various types of brush textures, which you can combine together while looking for the most suitable composition. So get armed with your favorite illustrations and upgrade them in a couple of minutes. It's super easy: just install the brushes, then apply the chosen ones to your image, a piece of cake! However, you can always rely on a help file included in the archive, no worries.
Share your work with friends on social networks or include the upgraded vintage illustrations to your collages, presentations, book covers, stationery designs. Charges with the handicraft feel!
What's inside?
51 Procreate brushes (.brushset format);
4 paper textures (JPG);
PDF installation guide;
PDF cheat sheets;
Genuine retro look.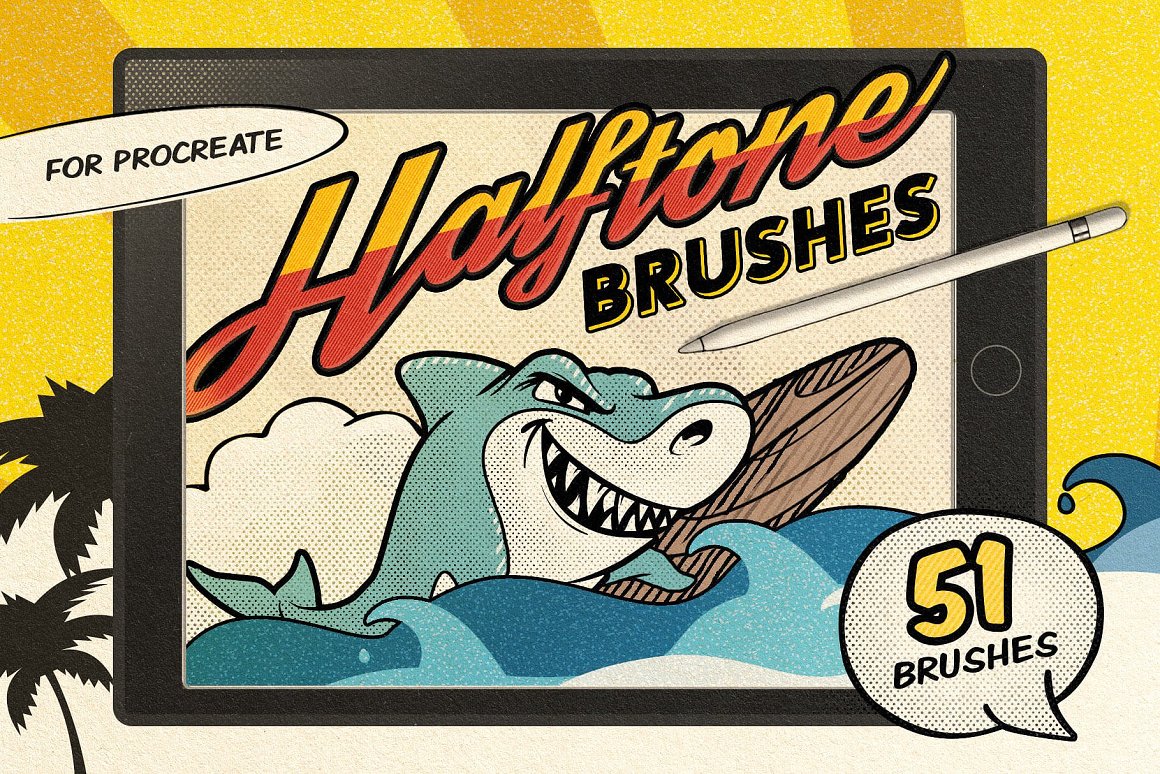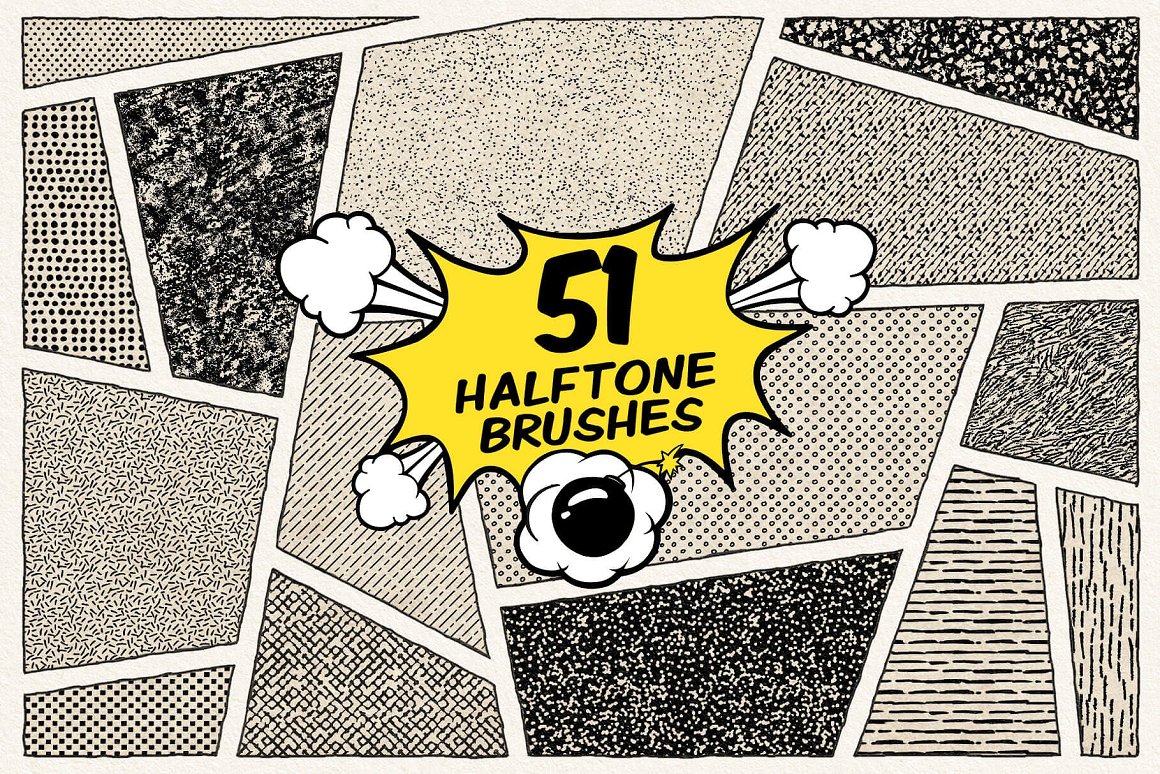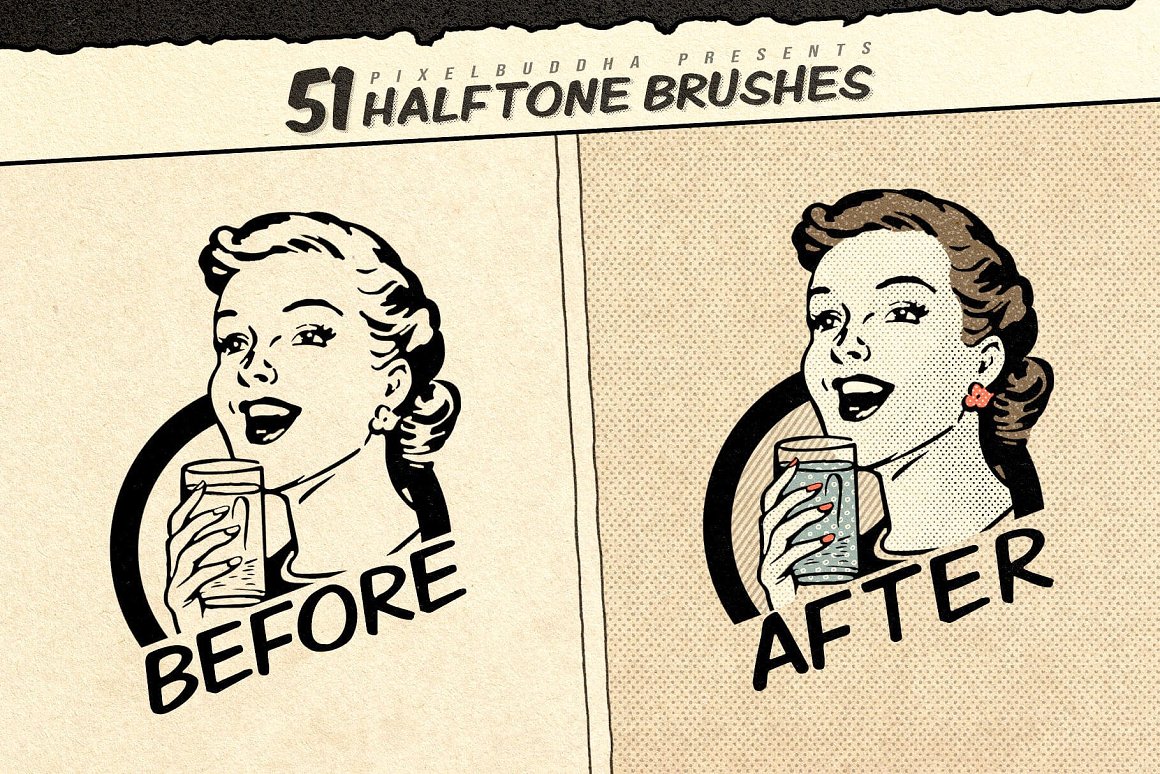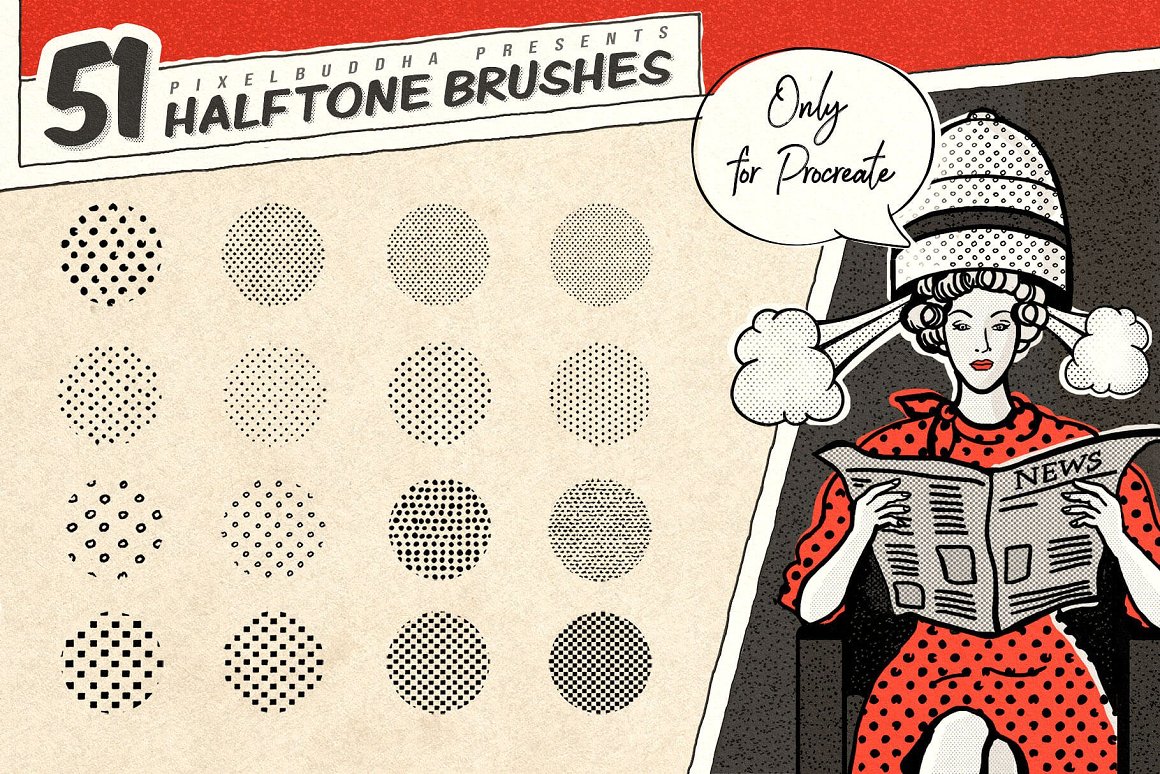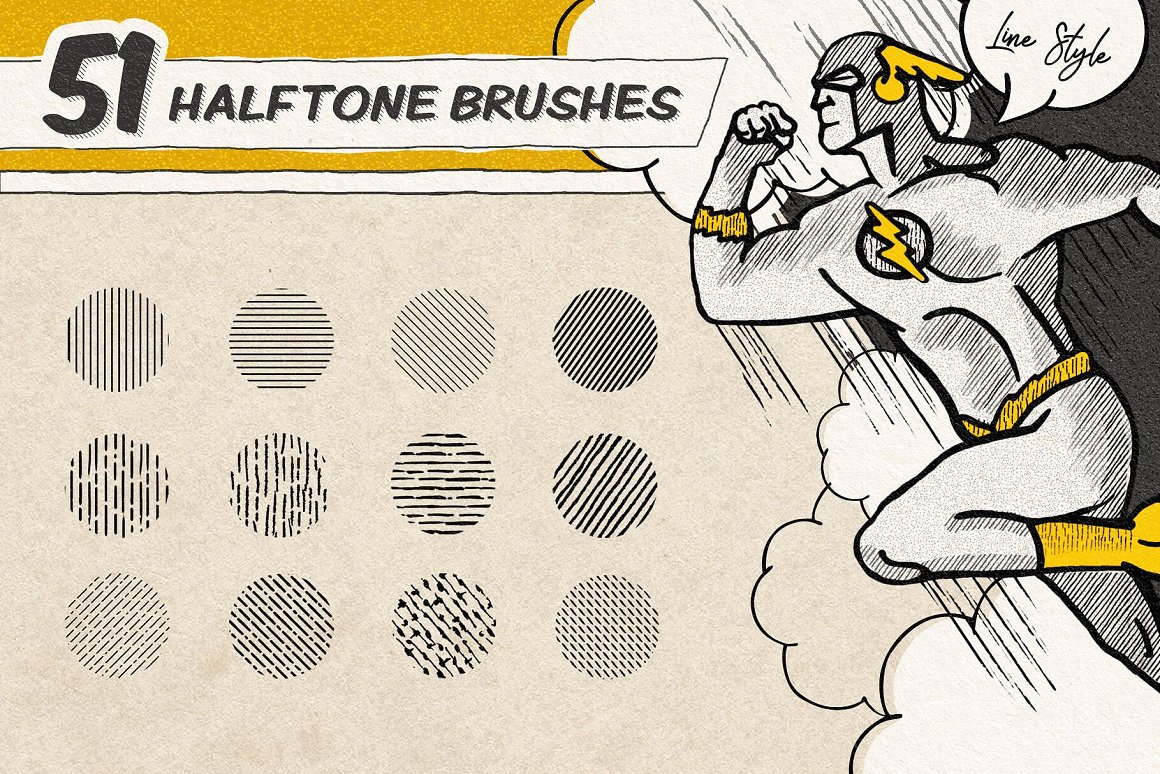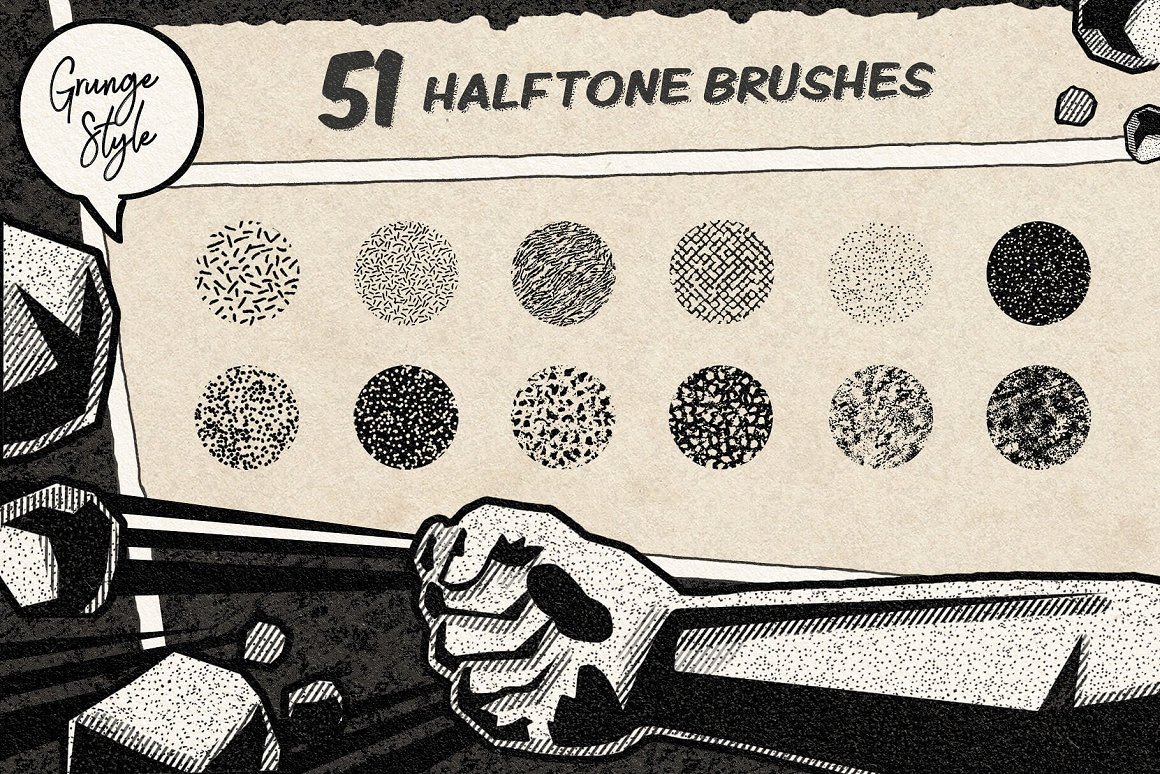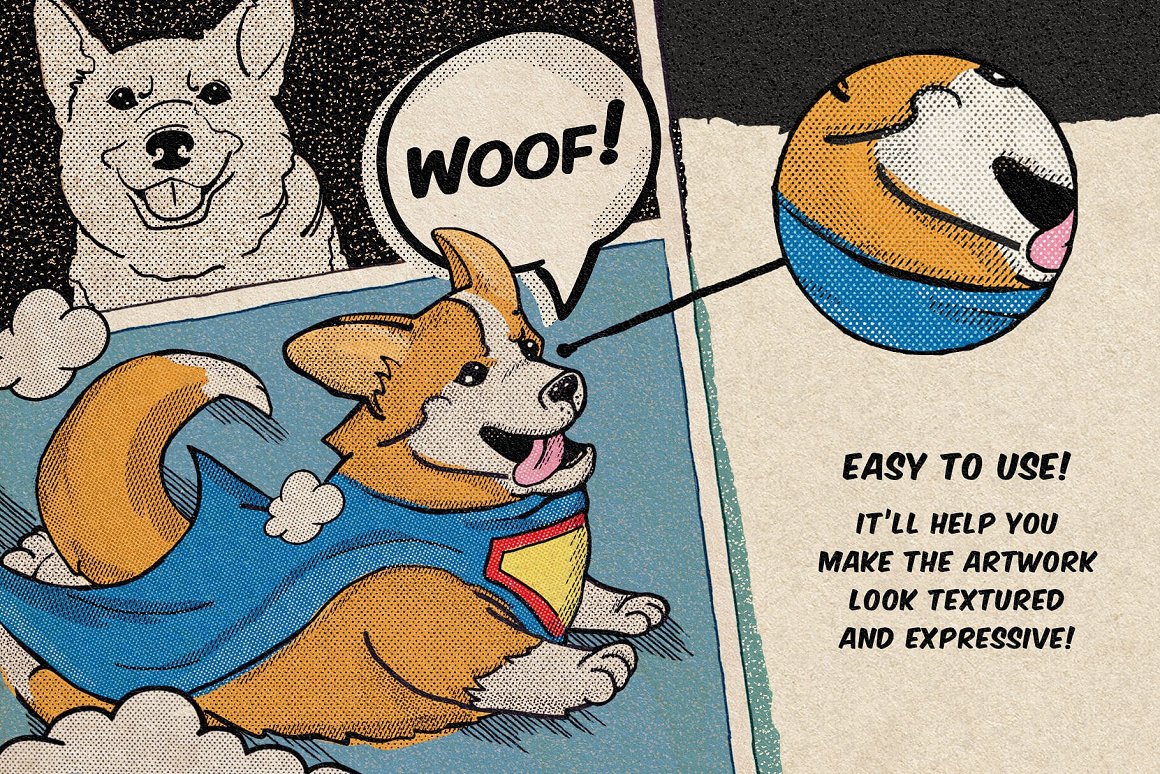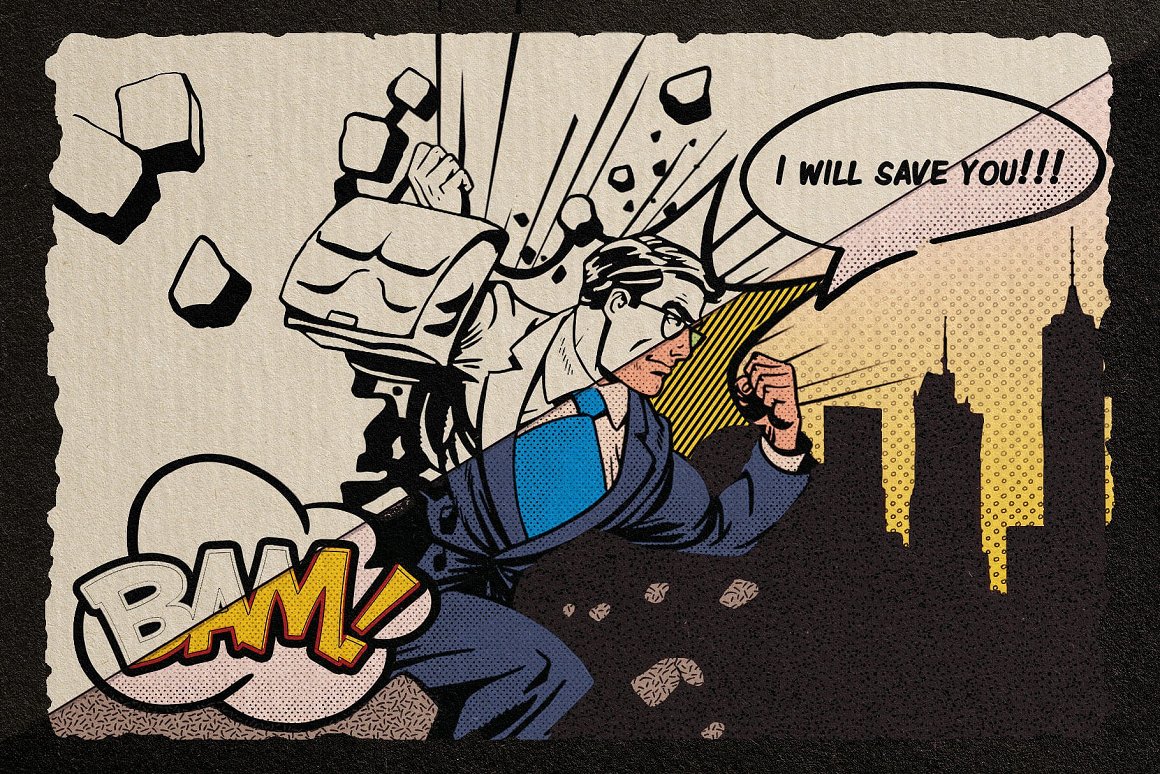 09. Elixir Watercolor Procreate Brushes from Pixelbuddha
Remember the last time you held brushes and watercolor paint in your hands, peacefully obeying creative impulses coming from your soul. The result is a pleasant reward for hours of artistic meditation: it's not about replicating the world, it's about rethinking, changing and interpreting it. Just as water drops revive dry sheets of pressed cotton paper, Elixir Procreate Brushes breathe life into the artistic process on your iPad.
Watercolor-based illustrations now come in a totally remastered format! Set the soft pigments free into your digital canvas without being afraid of a hand accidentally sliding in the wrong direction or having too much water on a brush tip (as you can always reverse the last action in Procreate). The artistic kit has 40 Procreate brushes, impeccably repeating the actual brushes behavior on paper. Alternate between leaking, dry, light and heavy stokes, producing a variety of emotions you convey to share a unique mindset with others. Every drawing and stamp brush flits on 3 paper texture canvases, imitating degrees of the paper press: hot, cold and rough. The best part about this collection comes with the first step of the process itself: smooth, gripping, fascinating, and truly indistinguishable from the physical watercolor brushes. Don't even fret about the lack of realism!
A bright, cheery day on a summer terrace of a French cafe or a blinding golden glow of the wheat field. Portray absolutely any scenery, having tamed the unrestrained spirit a watery paint holds.
What's inside?
10 Procreate brushes for drawing;
30 Procreate stamp brushes;
3 canvases with paper texture;
4500×3000 px, 300 dpi canvases;
help file.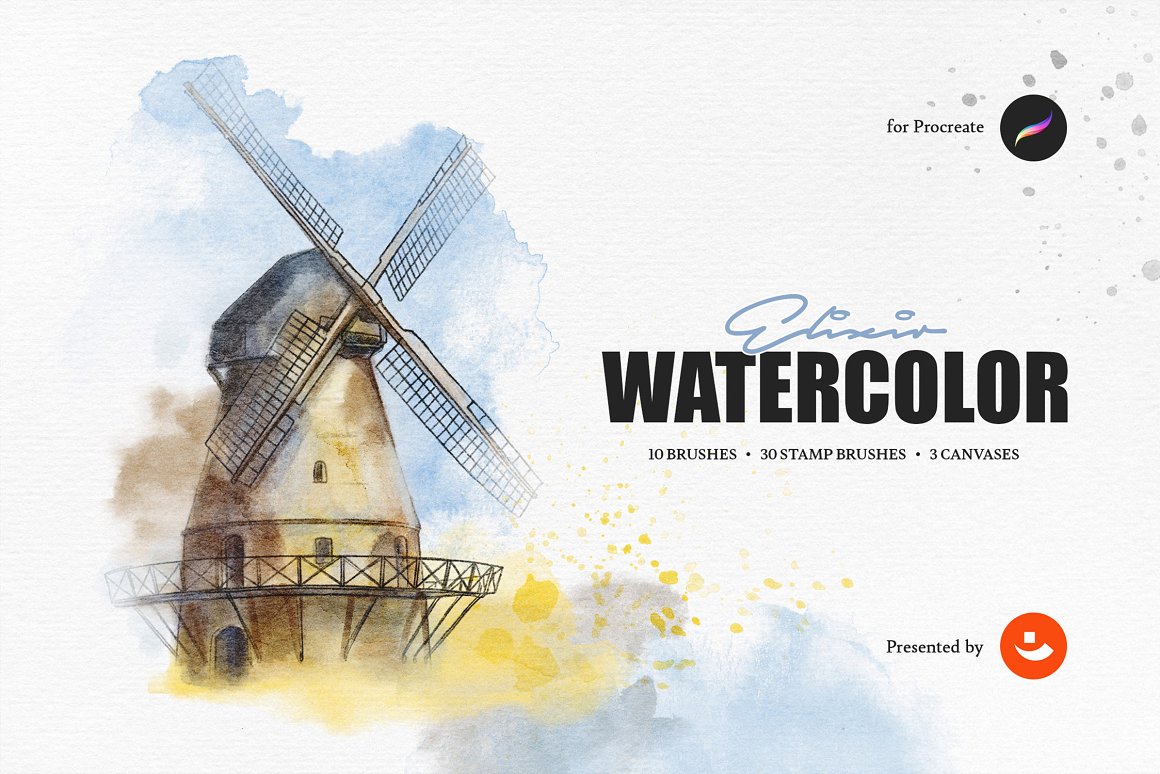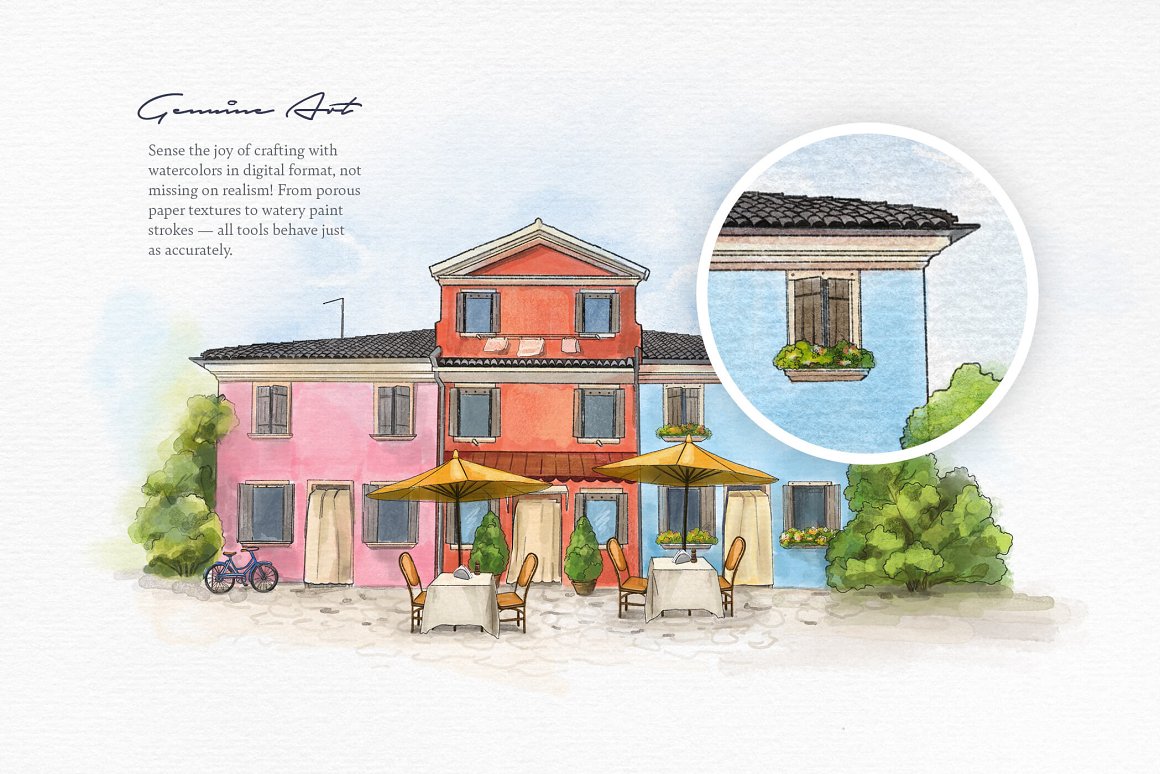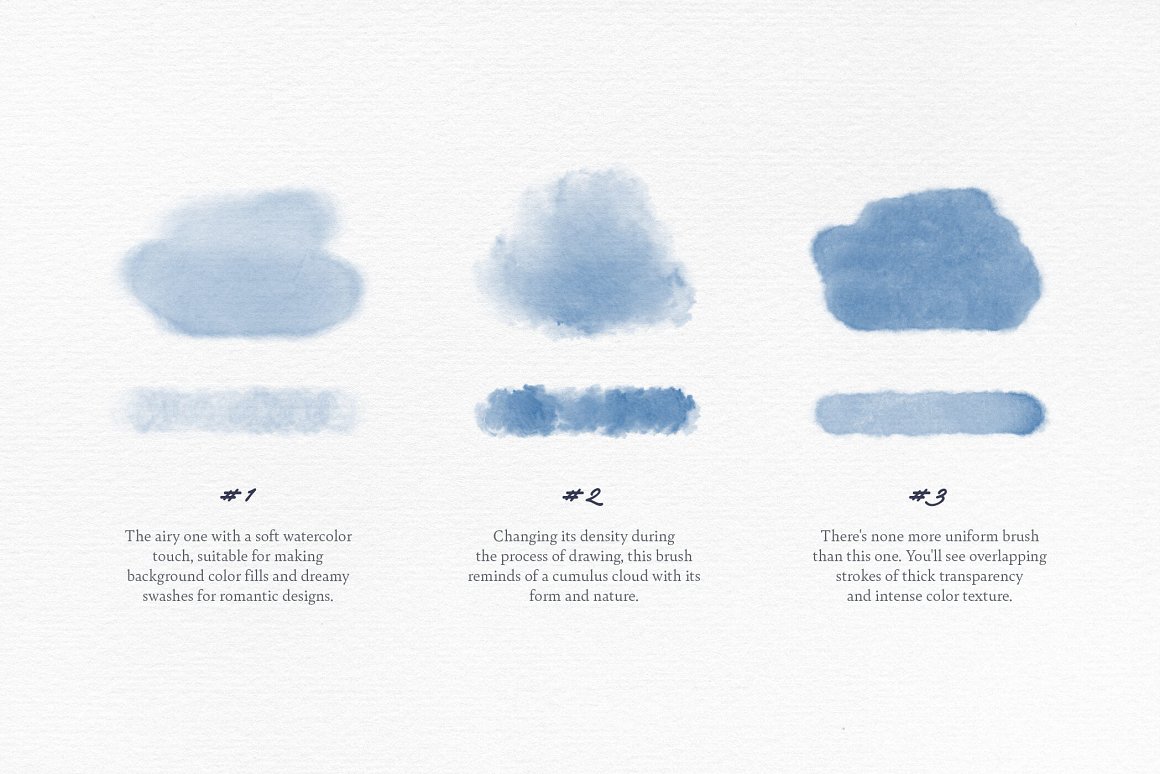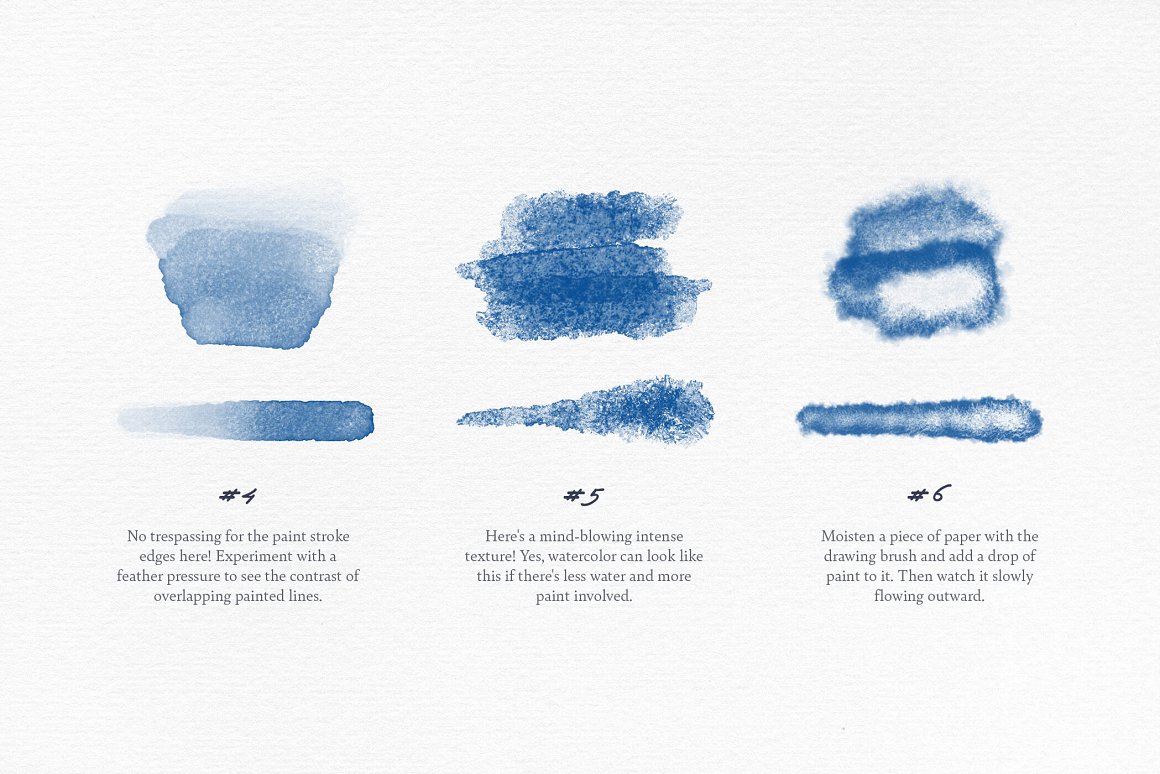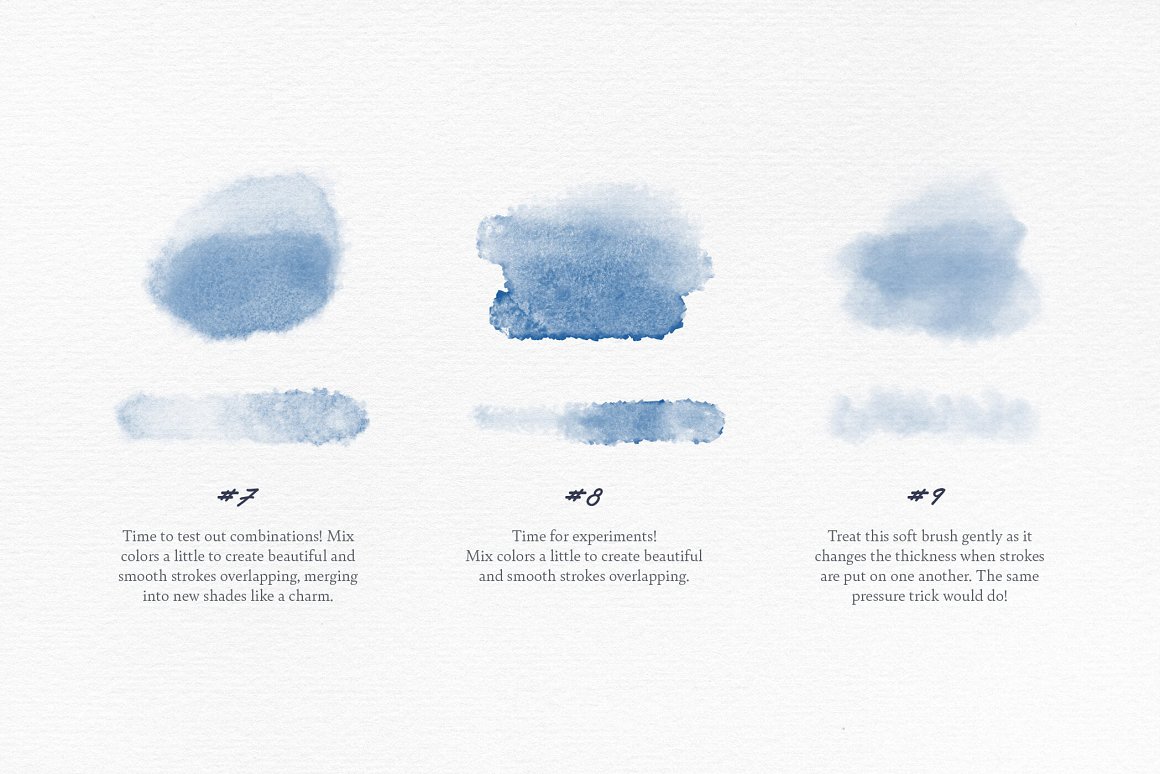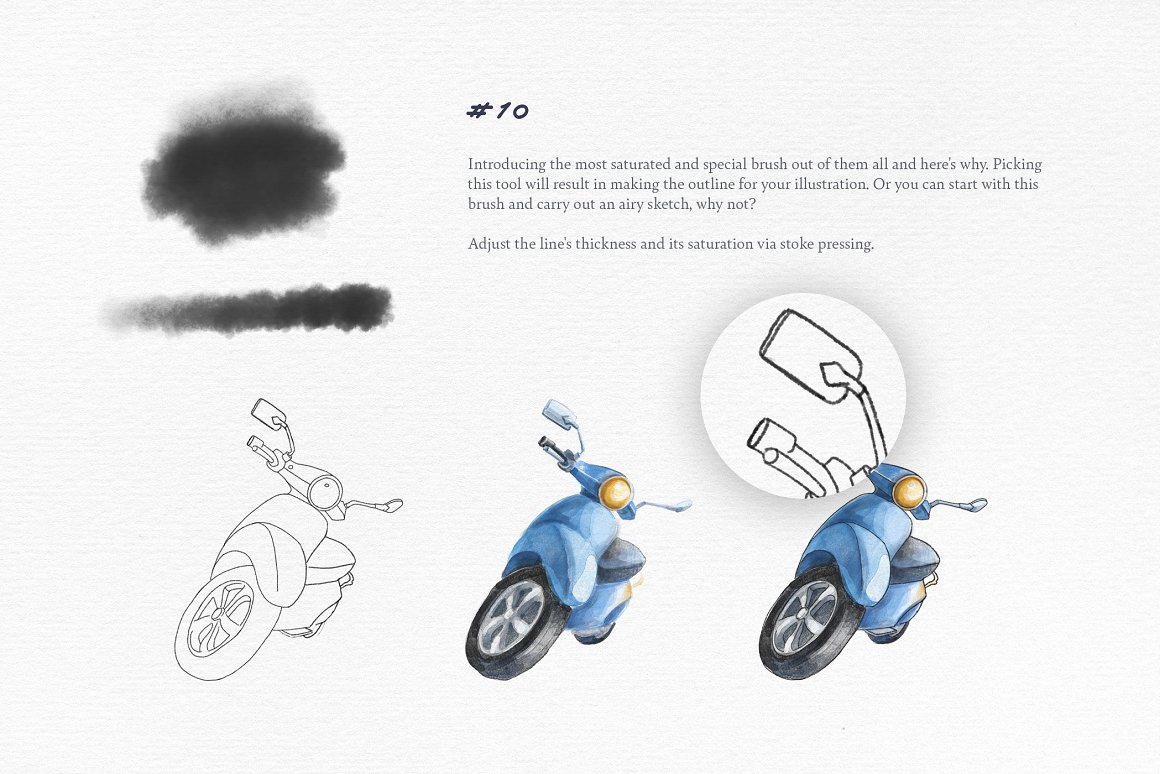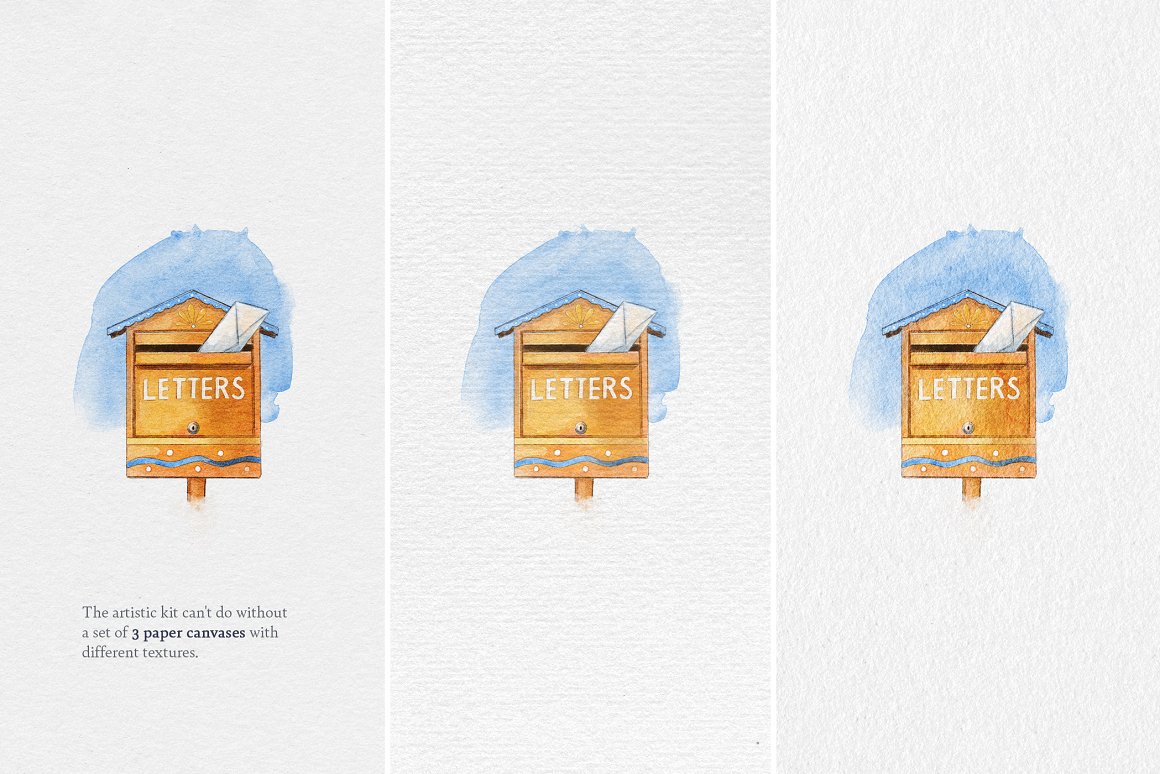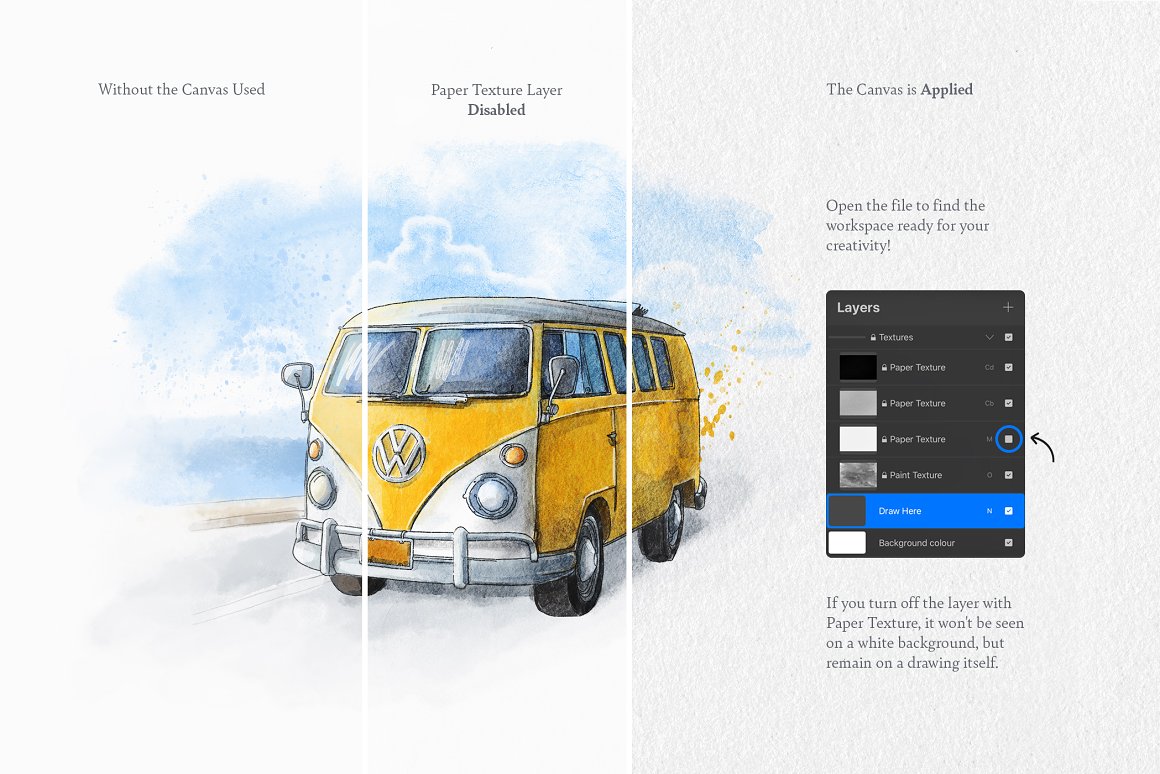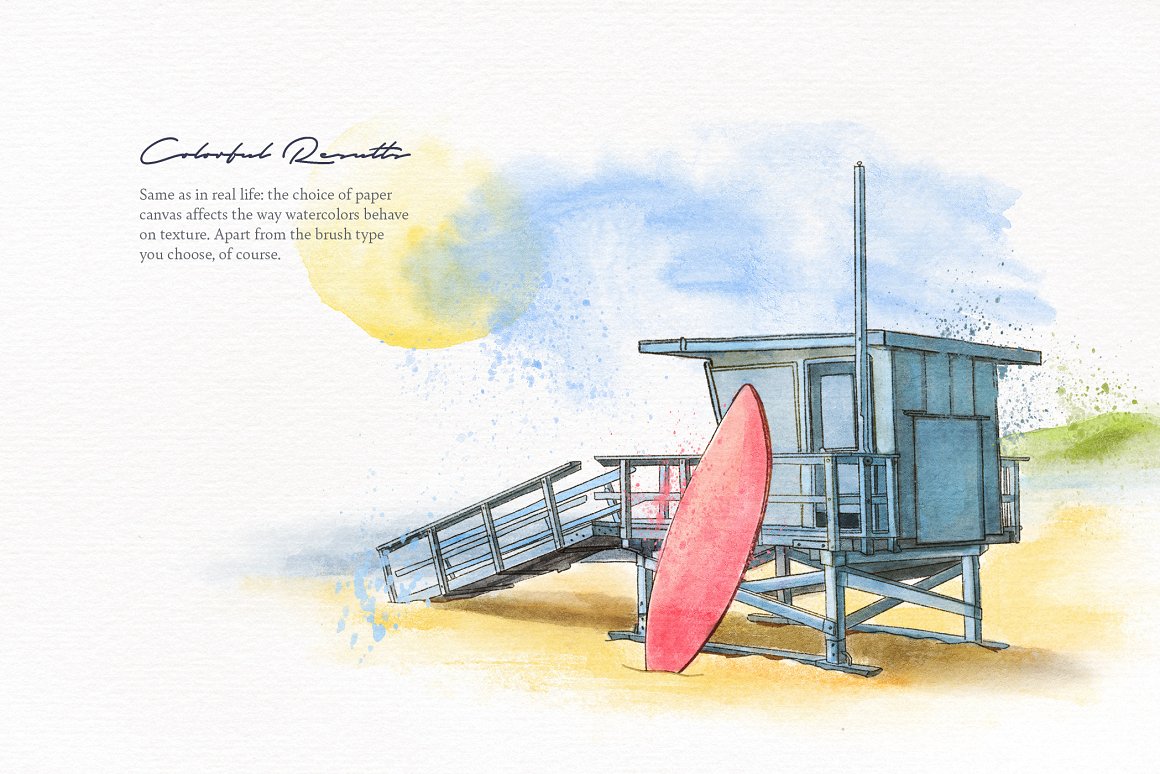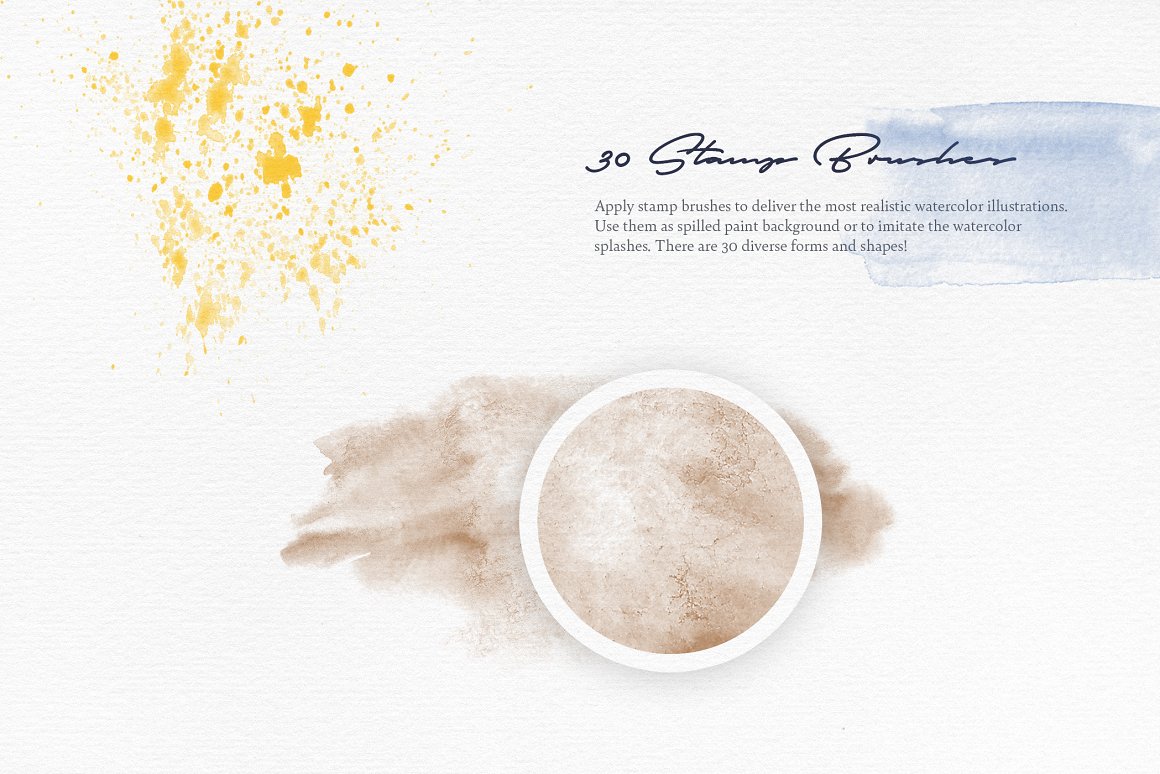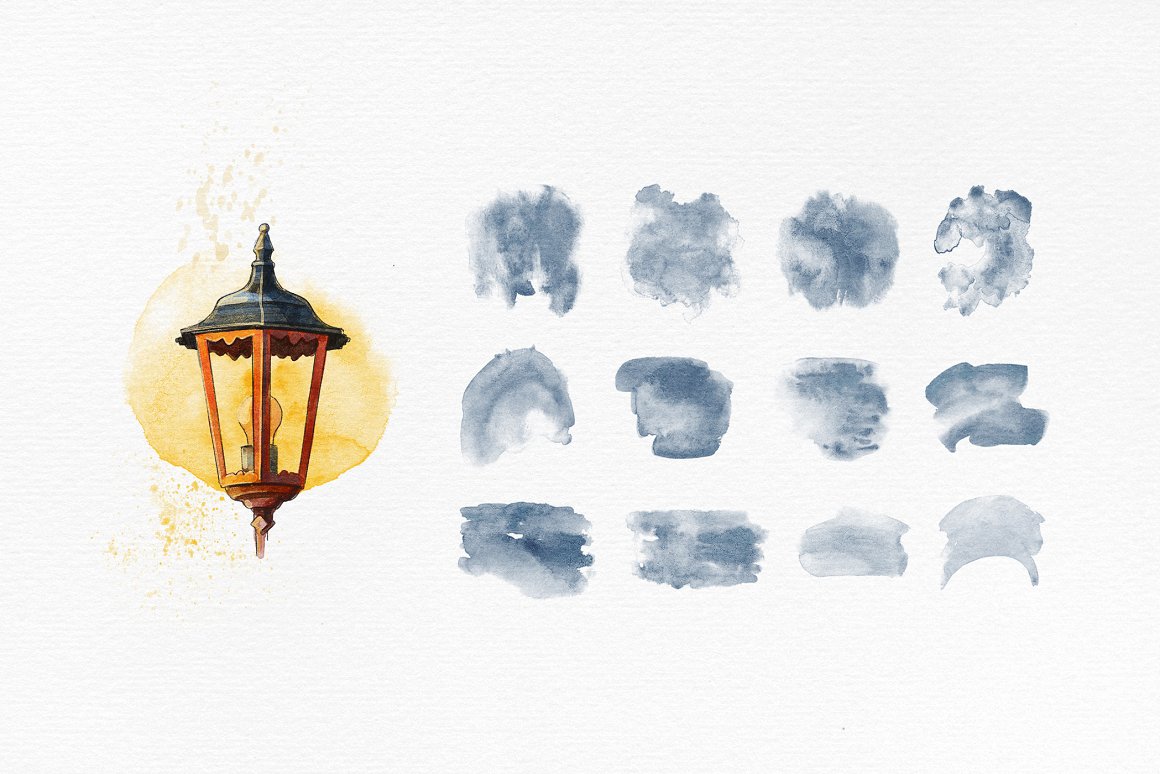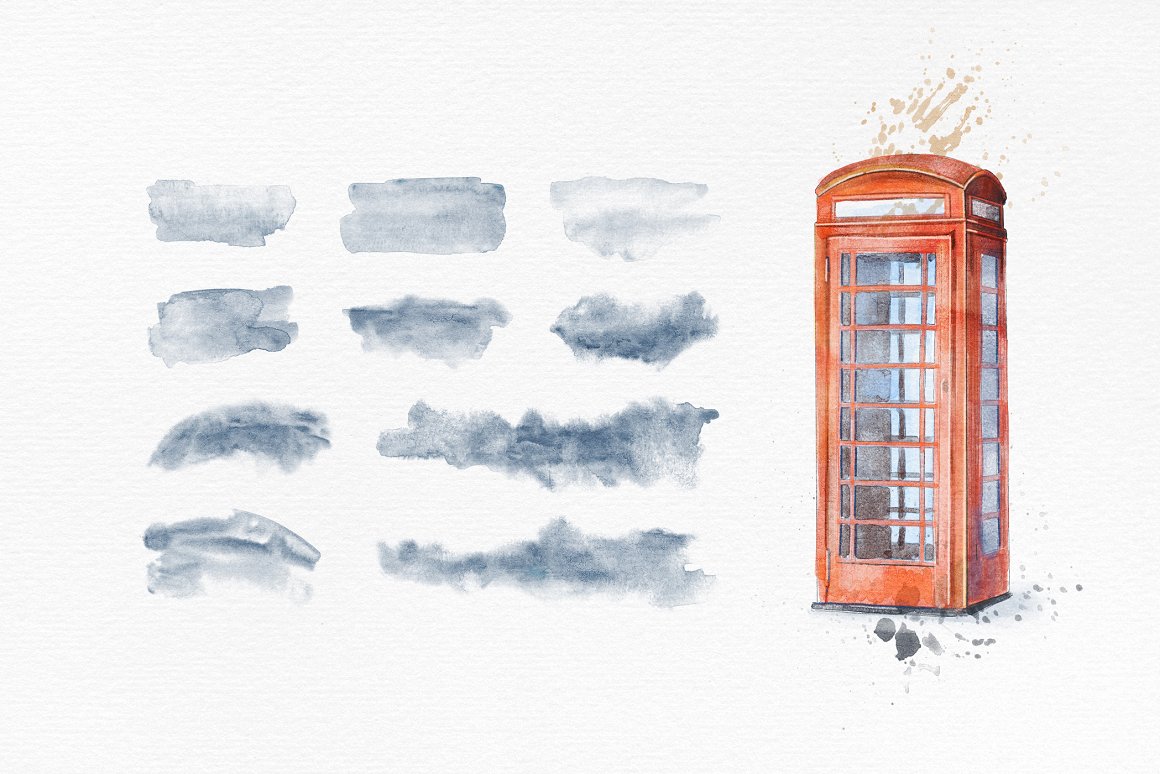 10. Basic Pencil Procreate Brushes from Pixelbuddha
Here's the thing that regularly slips aways from our minds when observing the finished work of art — this infinite excellence has started with a pencil sketch. It could be a detailed one, encompassing every conceived element of the composition, carefully taking its place. Or vice versa, the pencils can set the quick and vague outlines to grasp the core concept, leaving some space for the imagination to elaborate later. Despite the intentions, it all starts with the graphite pencil, which means this collection of Pencil Procreate Brushes couldn't be more relevant!
The enjoyable workflow has just become even more convenient thanks to the well-crafted tools you can charge your Apple pencil with — 25 Procreate brushes, featuring various sorts of graphite styles. Give a test to soft, hard, hatching & elegant strokes, behaving as the real-life pencils, responding to the pressure sensitivity level. But what illustration can be done without the canvas? Put one of 8 paper textures to the basis of your picture and let it grow into something extraordinary! Hand-drawn pencil portraits, quick schemes and sketches, auxiliary outlines and graphite decorative strokes — take any project with your artistic guns blazing.
What's inside?
25 Procreate brushes;
soft, hard, hatching & elegant styles;
8 paper textures (.jpg) — 4500×3000 px, 72 dpi;
help file.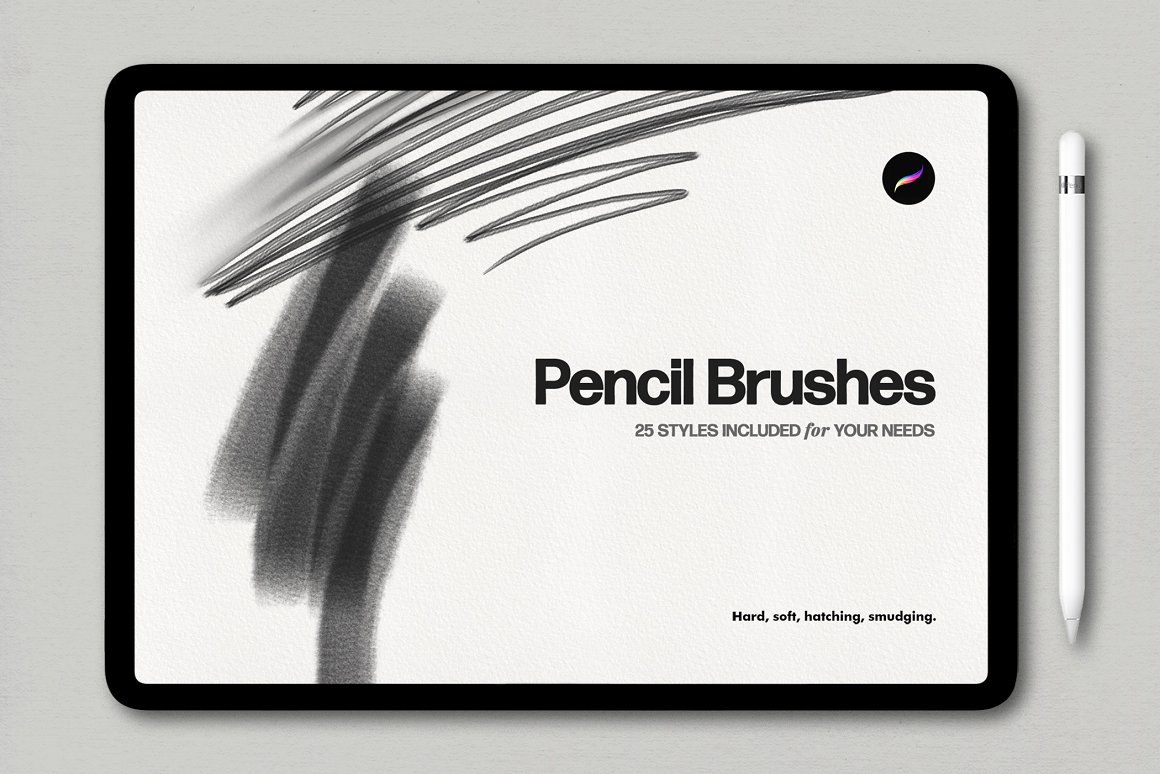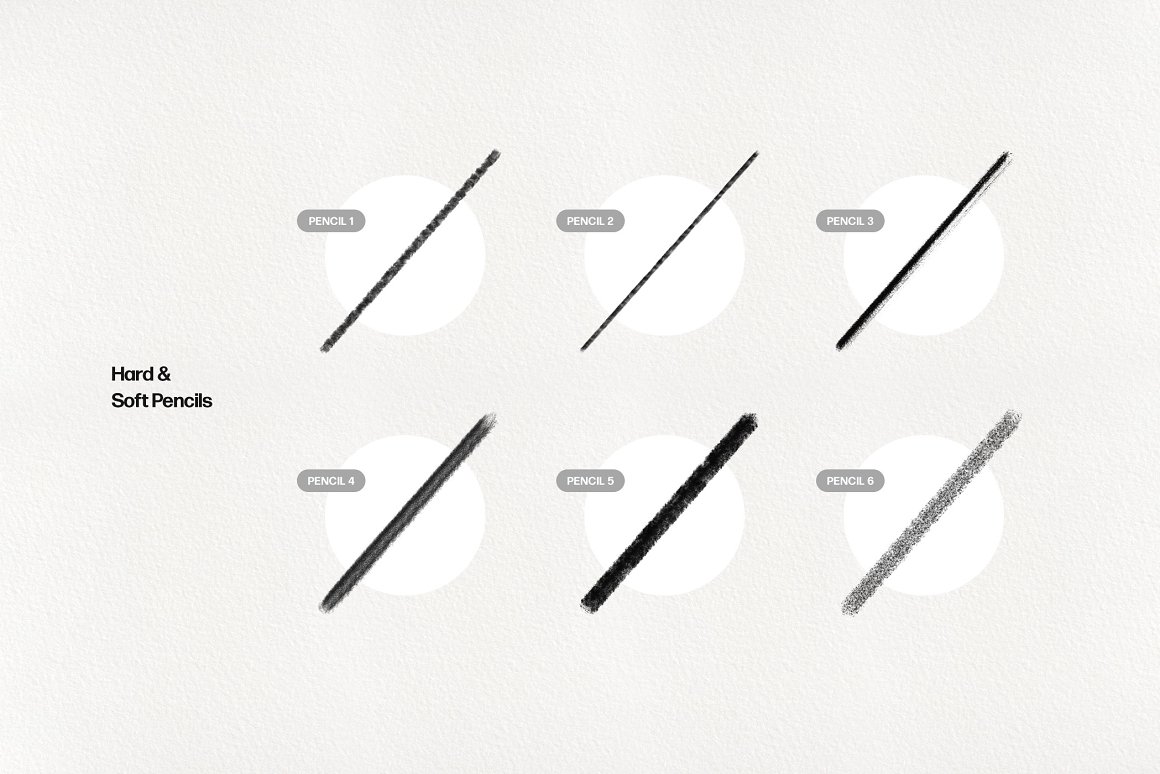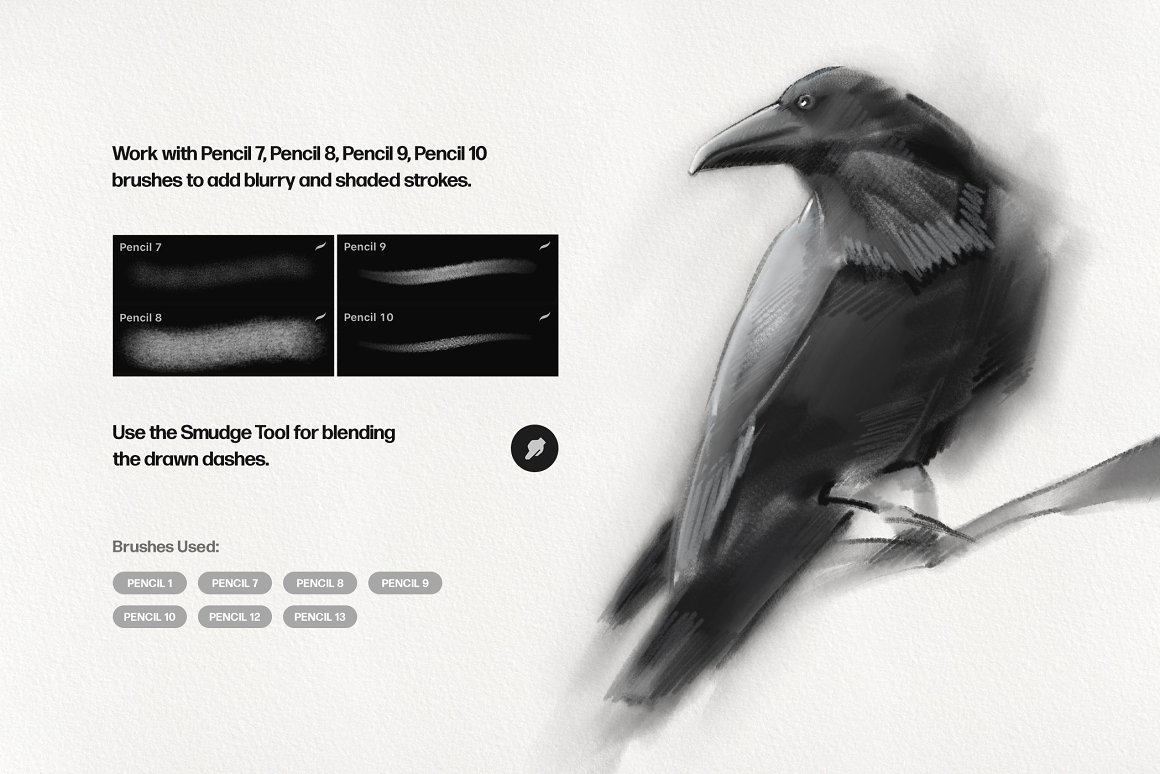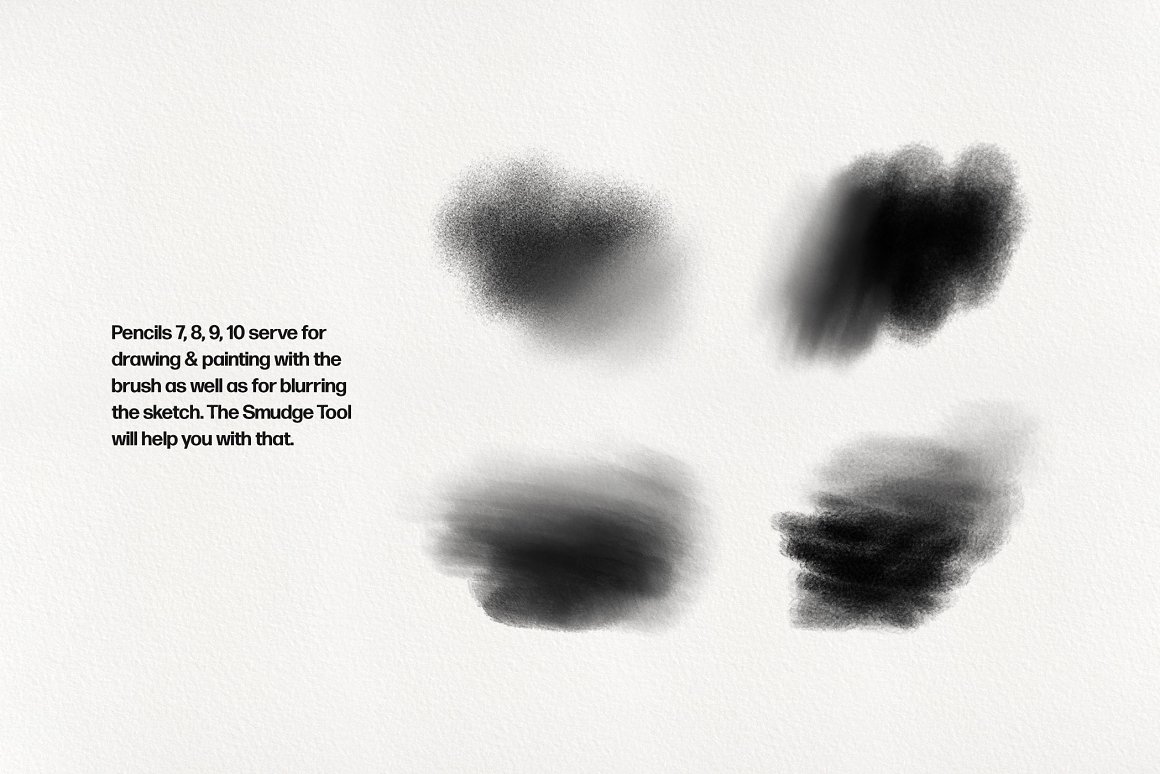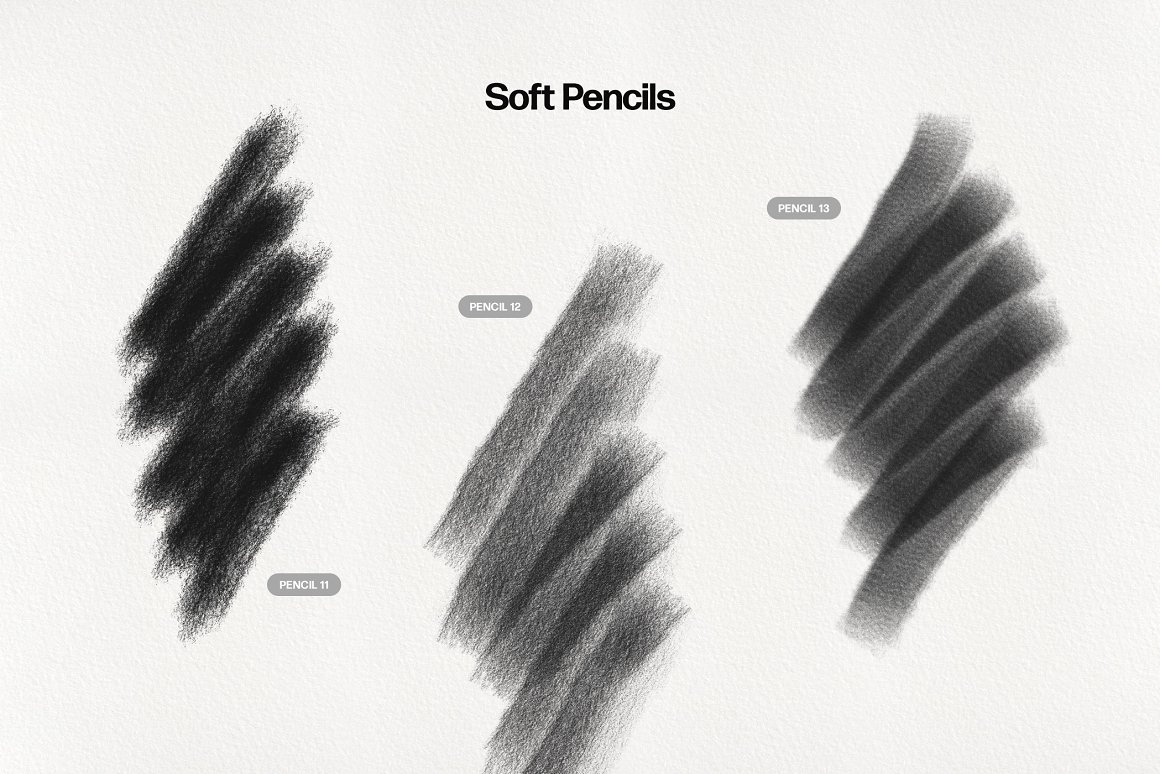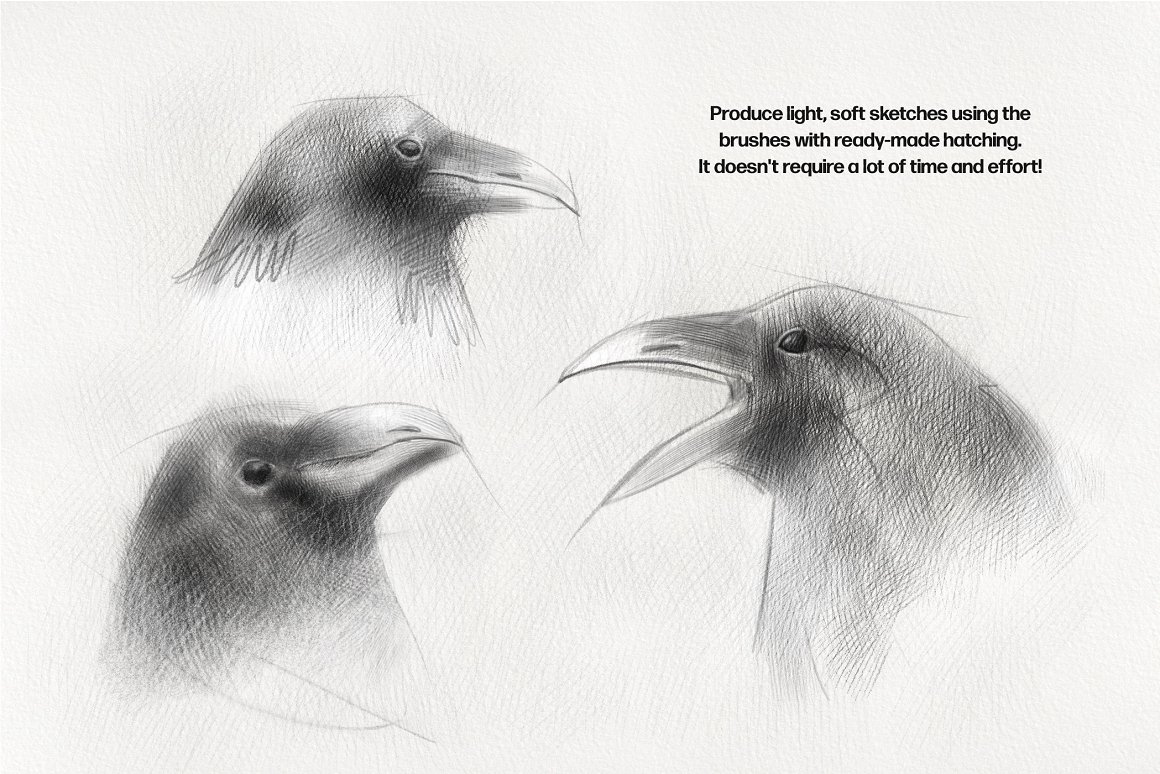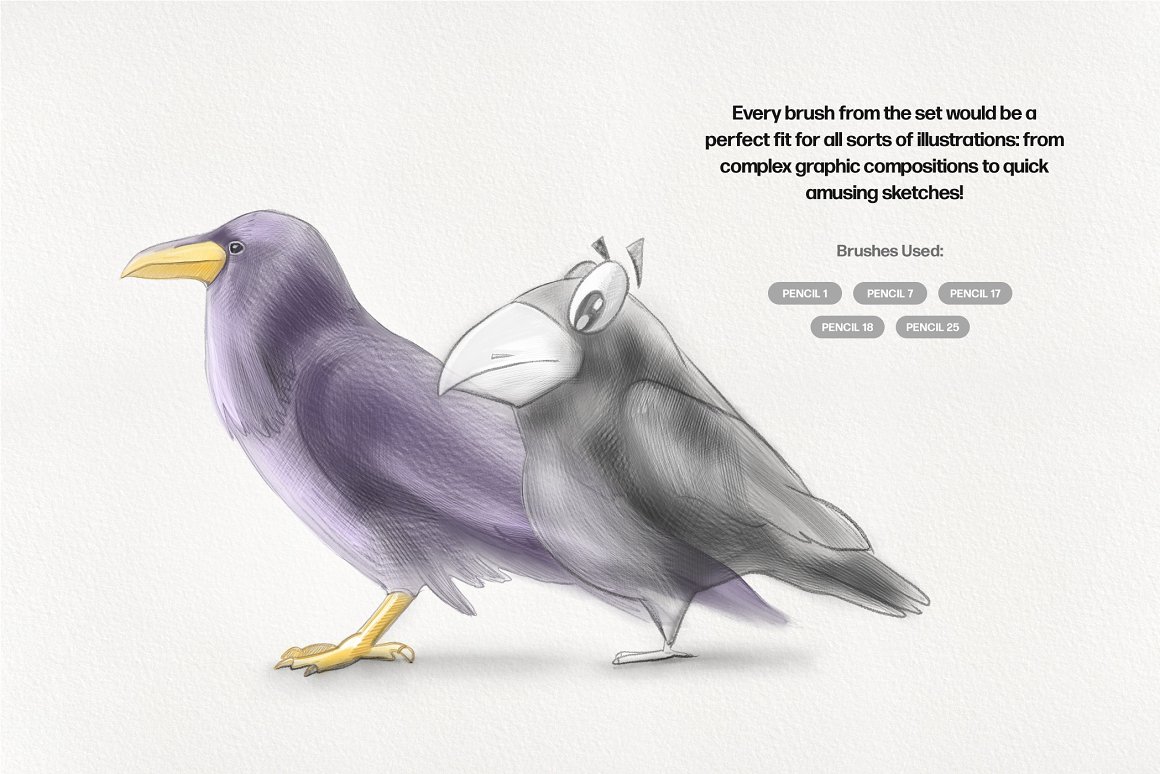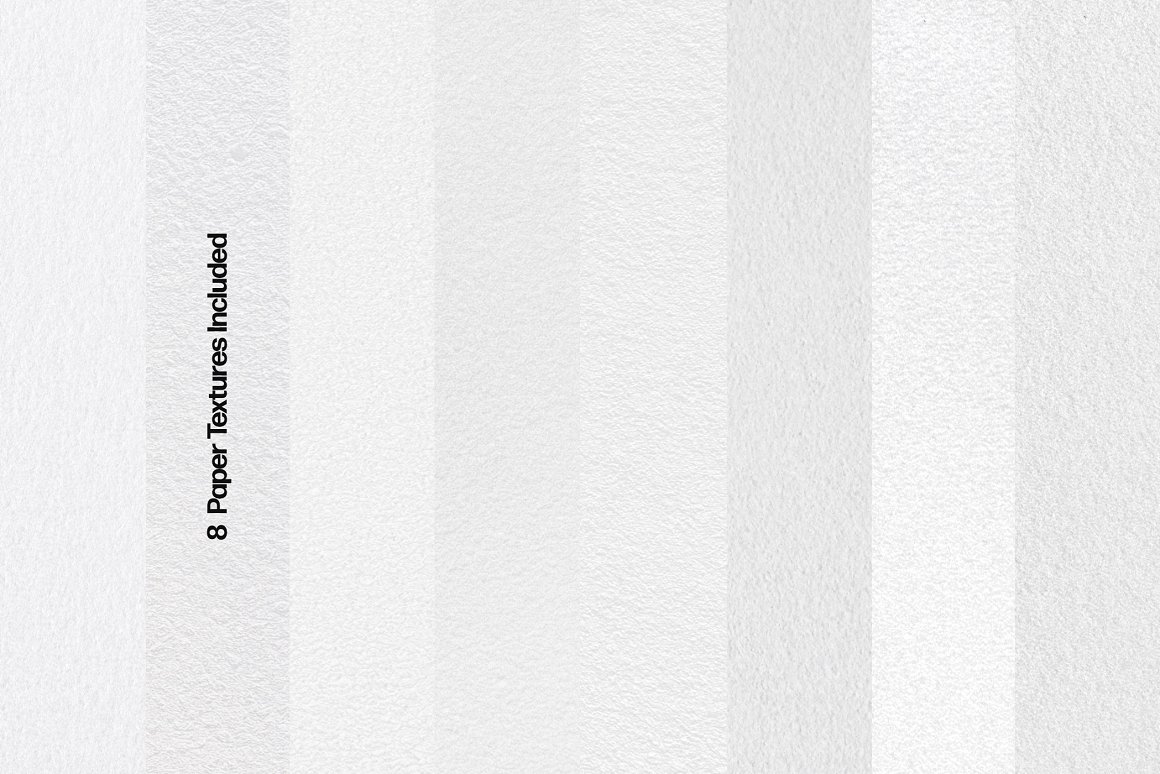 11. Hand-Drawn Brushes for Procreate from Pixelbuddha
No dramas, only llamas! It's really hard to imagine someone more cute and innocent, than these furry fellas. So obviously, that was enough for us to get inspired and embark on creating these Essential Hand-Drawn Procreate brushes!
They're special because each and every single one of them is so unique: 20 Procreate brushes in all the unimaginable forms and textures. You can make your image look soft and spongy or turn to the more strict lining or sketching — nothing holds you back from that, your resources are unlimited. Work on some illustrations, editorials, commercial images, social media posts, banners, and get rid of the thoughts about lack of tools. Moreover, if your aim is to take care of a headline or any other sort of lettering, here you go: we have 5 brushes perfectly fitting this creative craving. And also don't forget to stay cool and happy as llamas do! 😀
What's' inside:
20 hand-drawn Procreate brushes;
installation guide and cheat sheets;
lots of llama love 🦙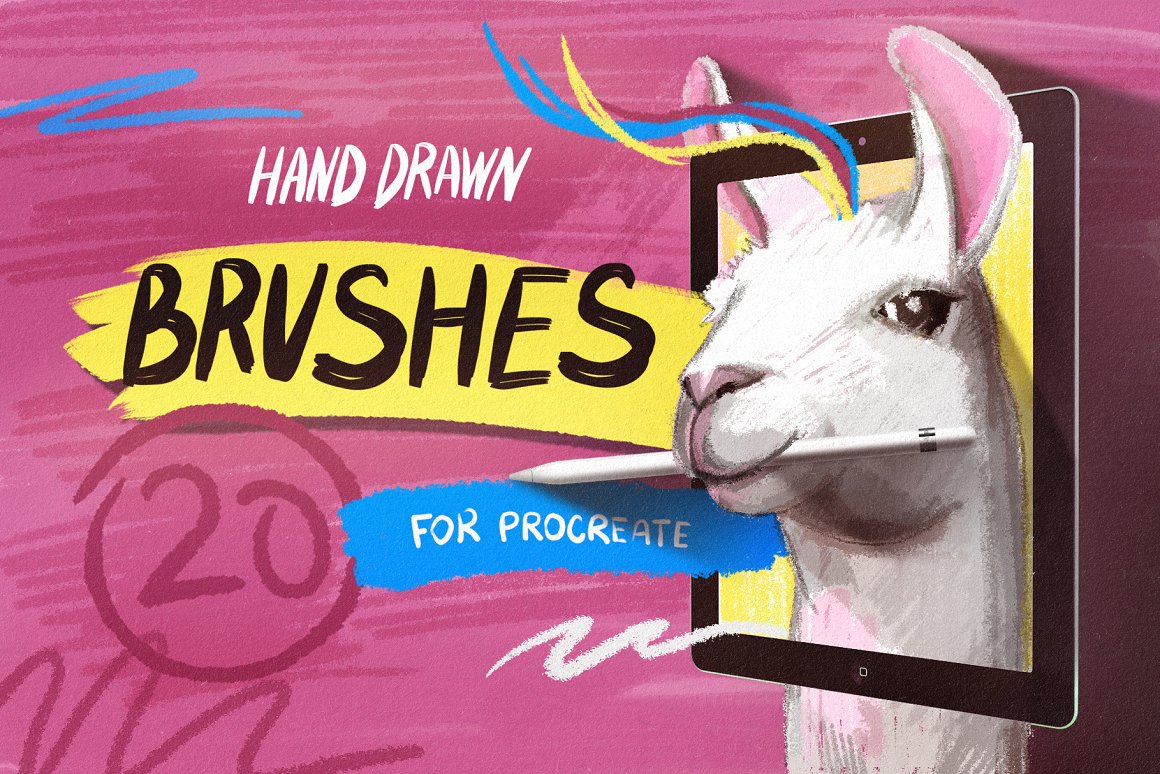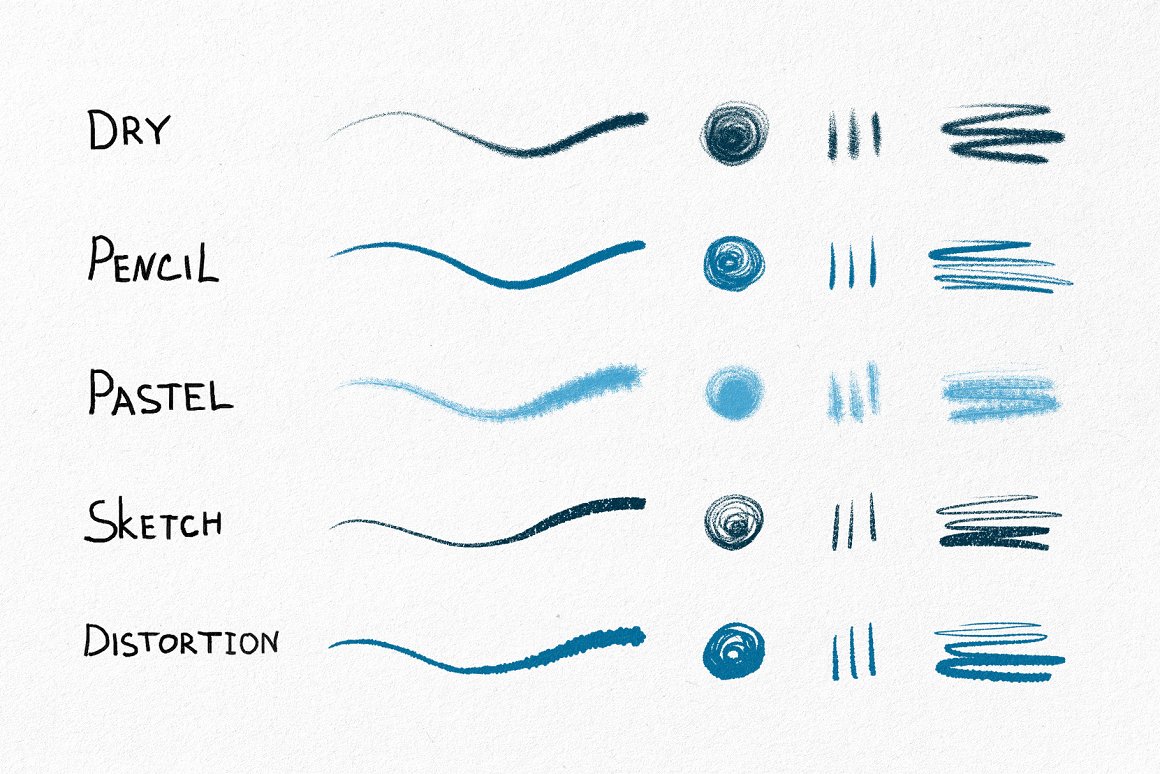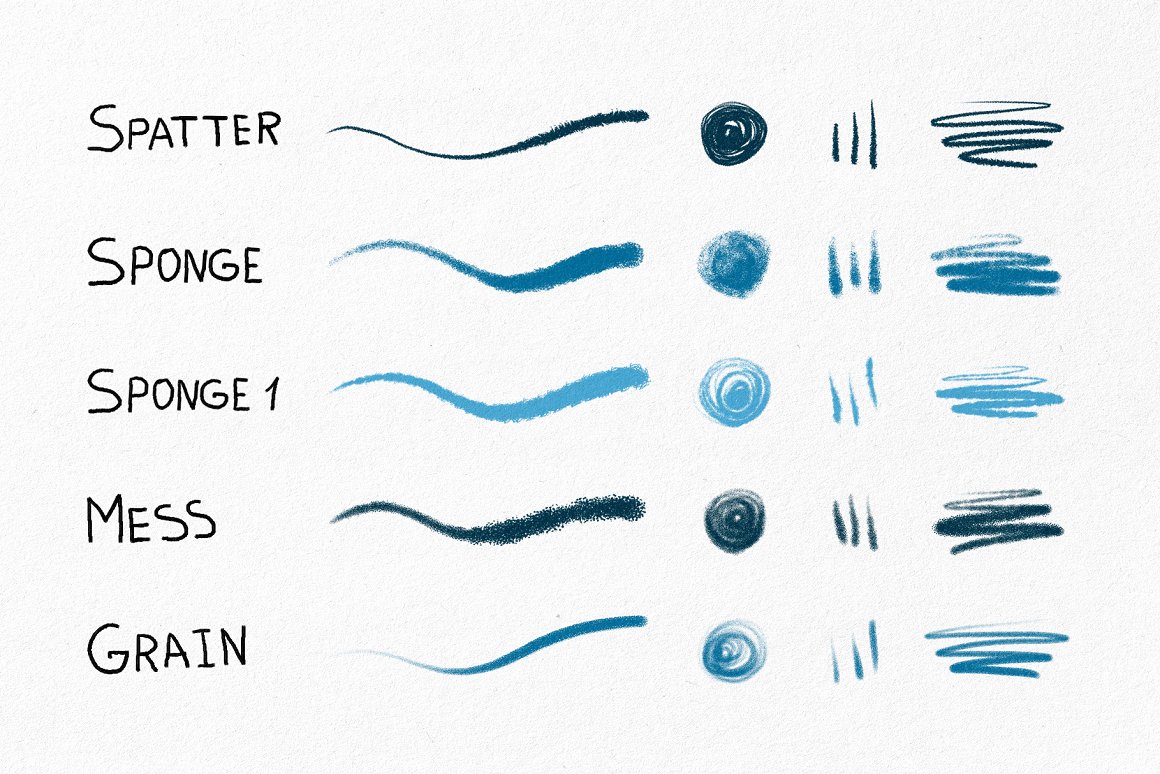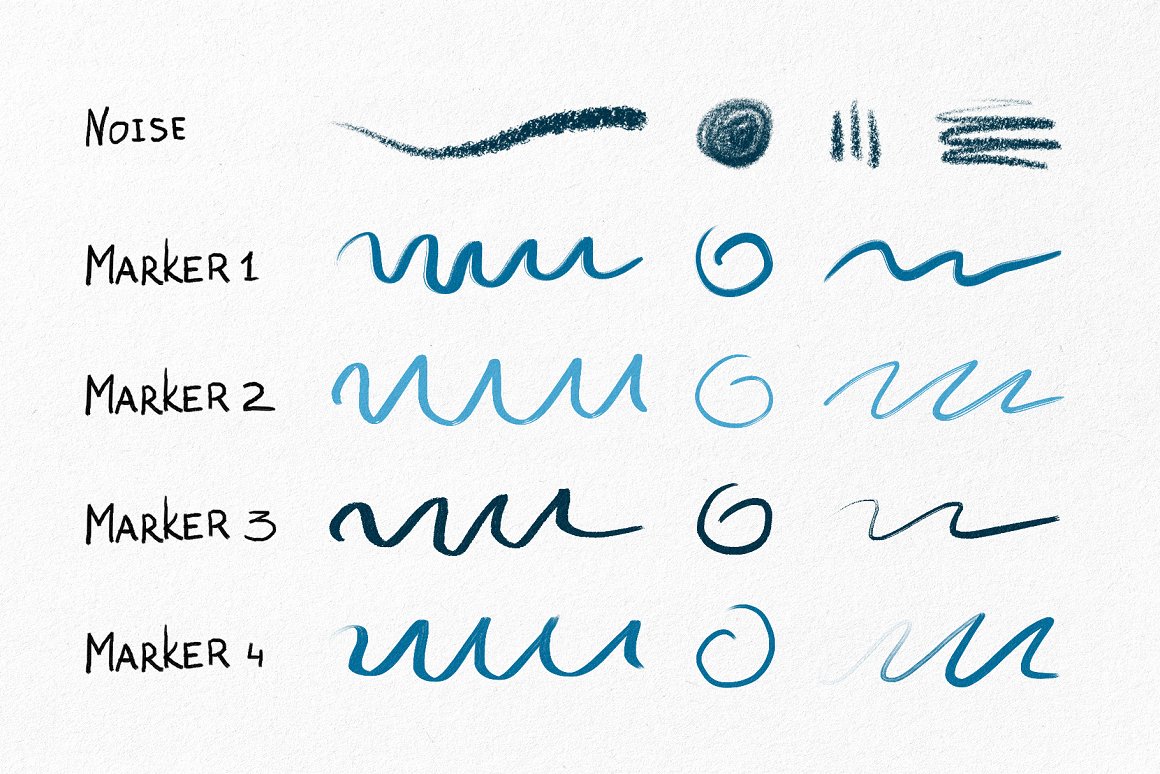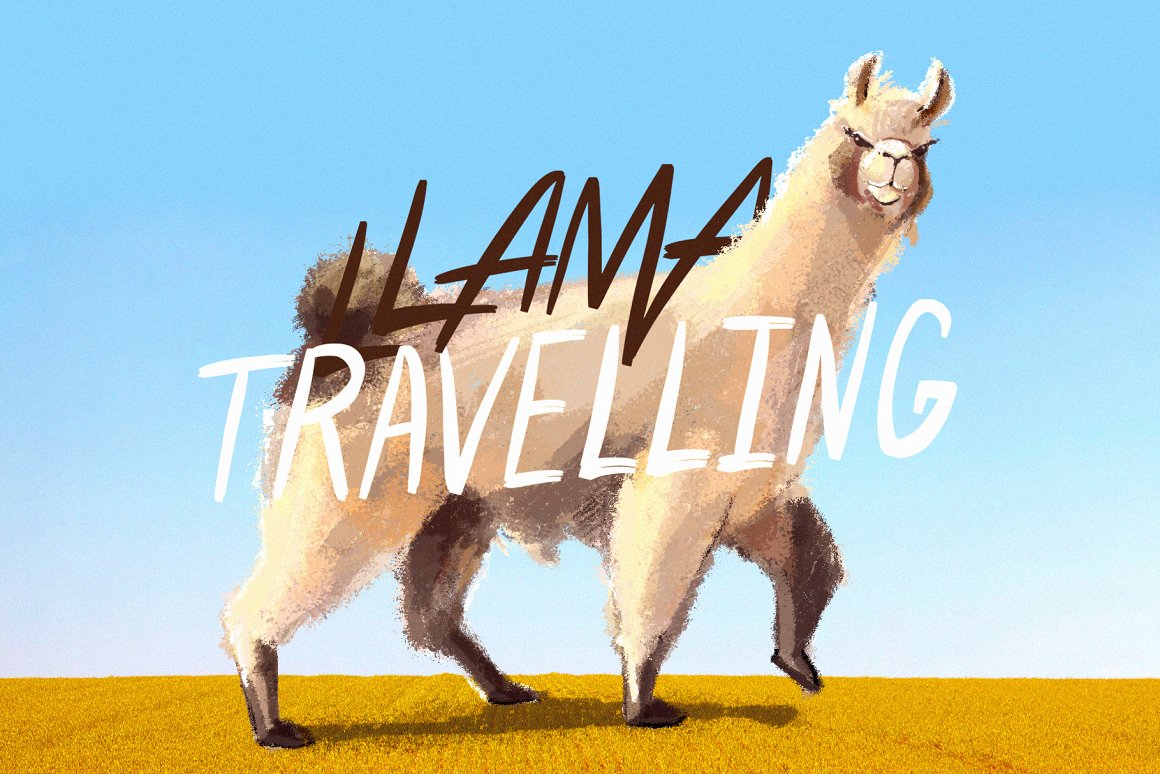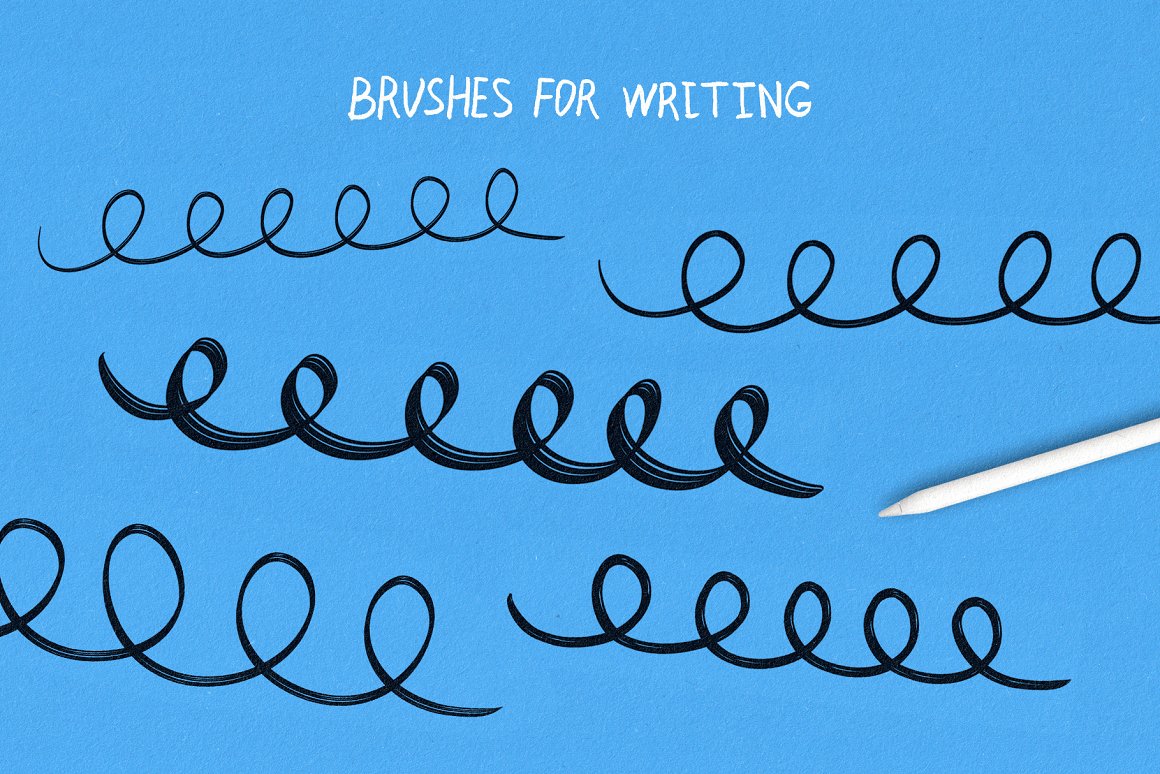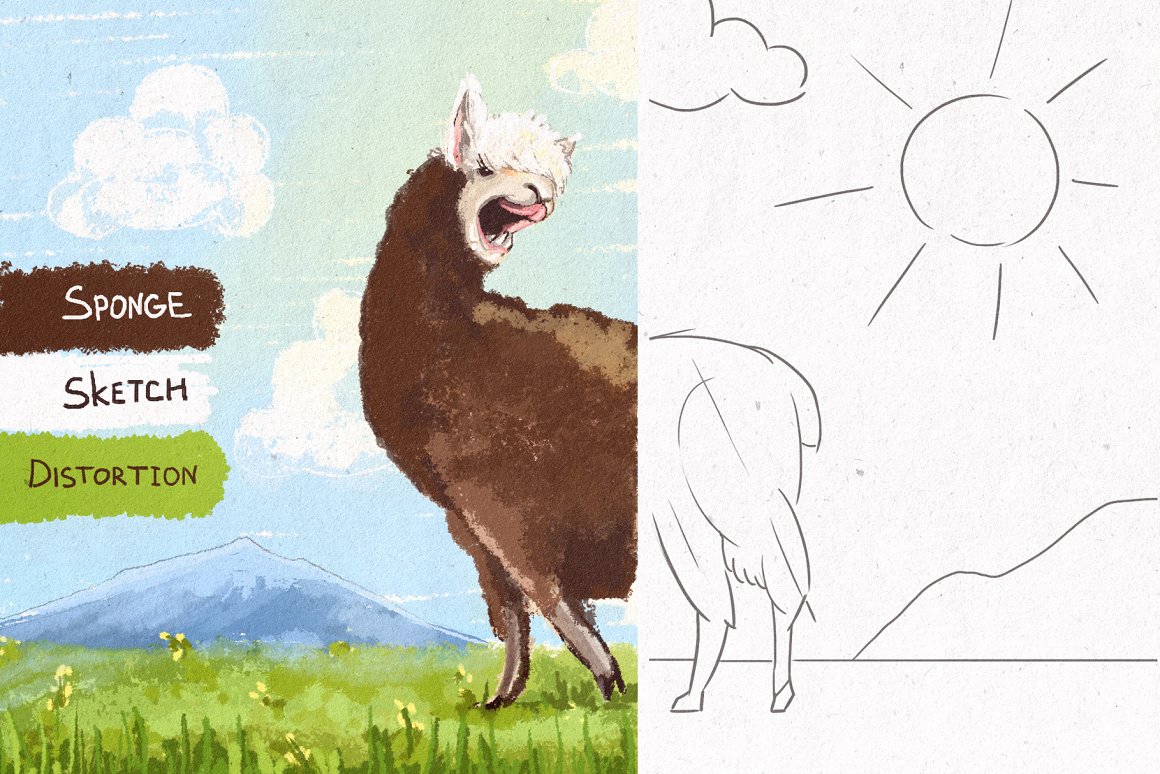 12. Soap Bubbles Procreate Brushes from Pixelbuddha
Who said soap bubbles are for kids only? These little spheres of iridescent glow come from a magic fairy world inspiring with the peerless color palette, comprising every existing shade ever! Control the flow of bubbles blown out from the magic wand stylus with our amazing Procreate brushes.
Get mesmerized by the collection's glowing textures, sparkles, and magic lights. The creative process promises to be the most relaxing agenda of the day! The conscious painting of a specific concept or mindless doodles during a long phone call — irrespective of the current situation, the result is going to be enchanting. Today's catch is 30 Procreate brushes we divided into several categories: 4 lettering, 15 bubble, 9 highlight, and 2 textures brushes. Every selected stroke is responsive and smooth, seamlessly coping with the entrusted design task. No more bubbling-up anticipation, just come and get these cuties!
What's inside?
4 lettering brushes;
15 bubble brushes;
9 highlight brushes;
2 texture brushes;
help file.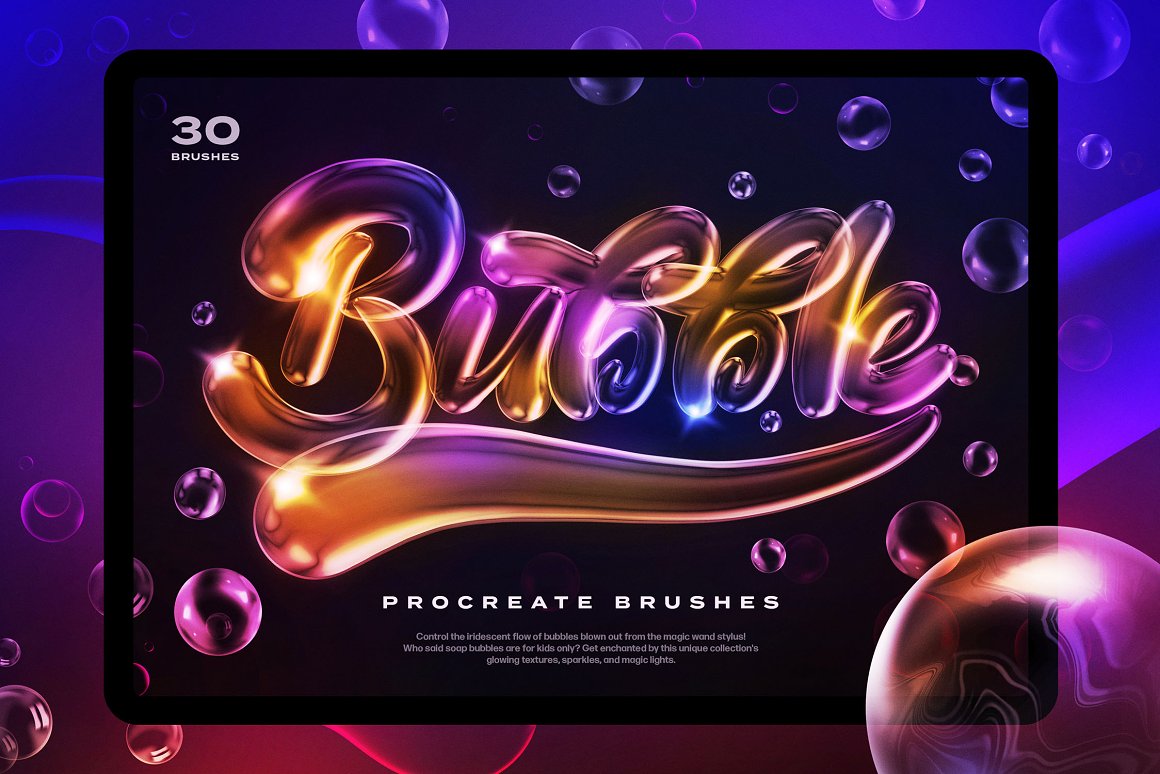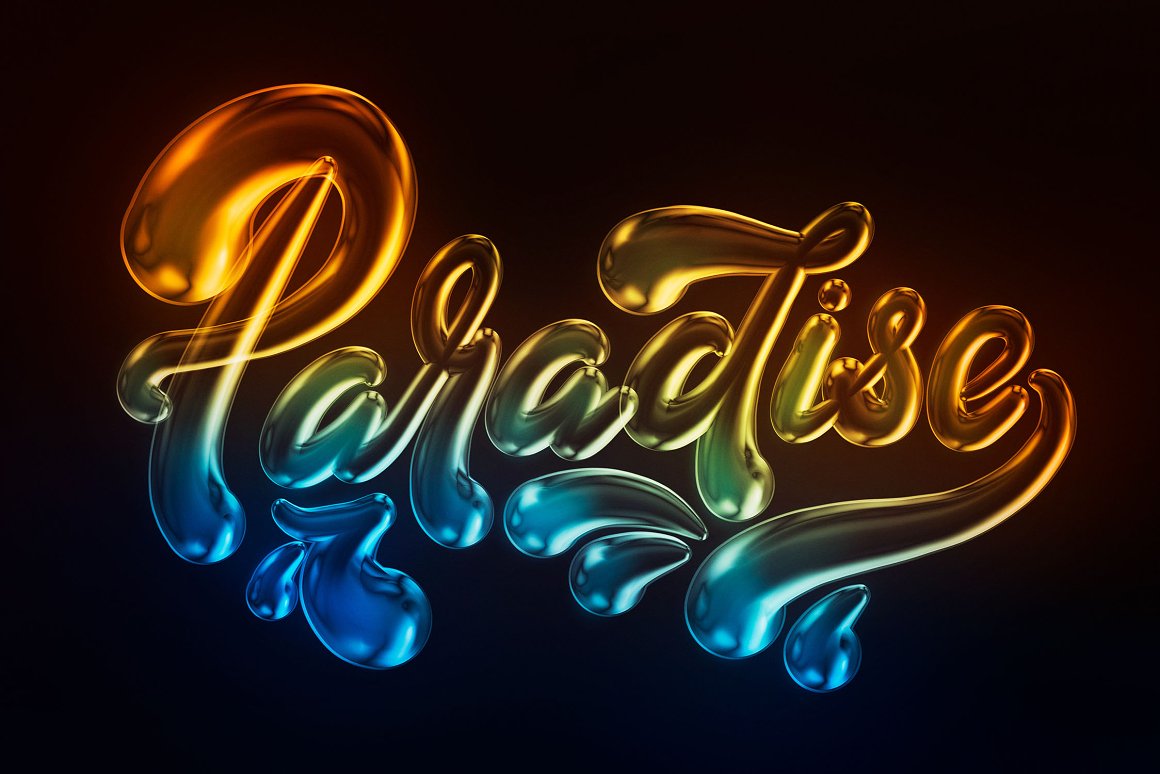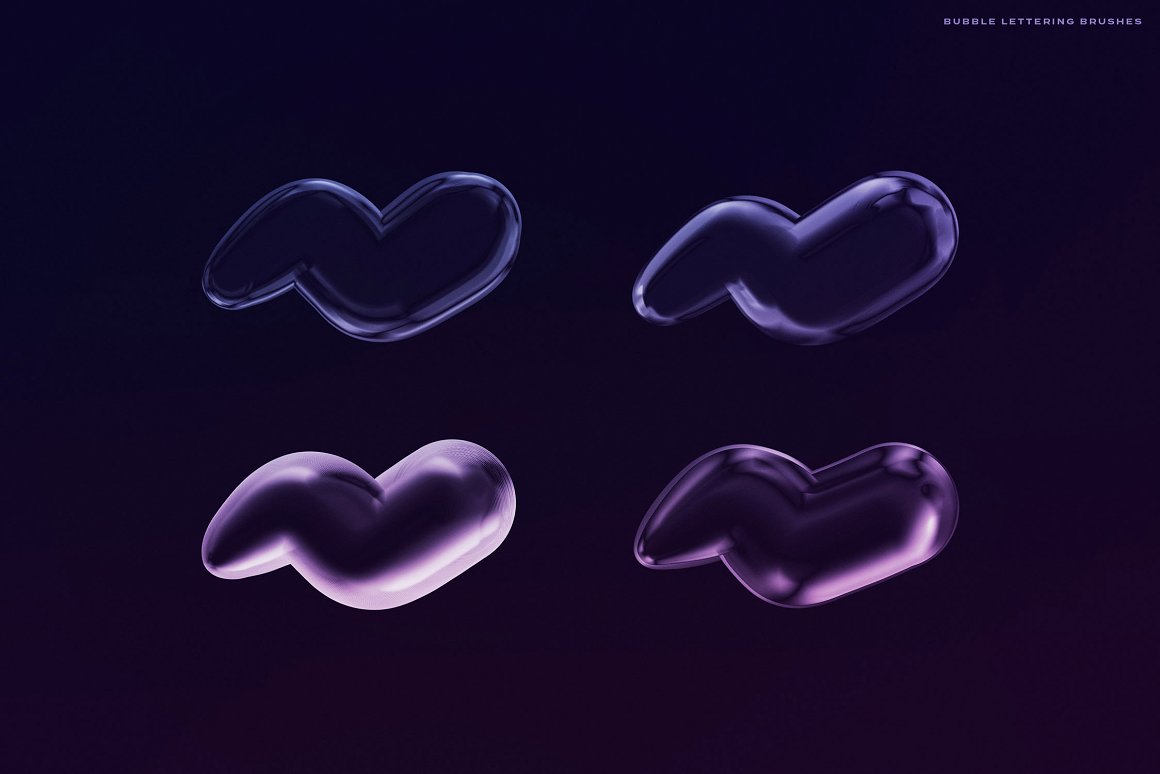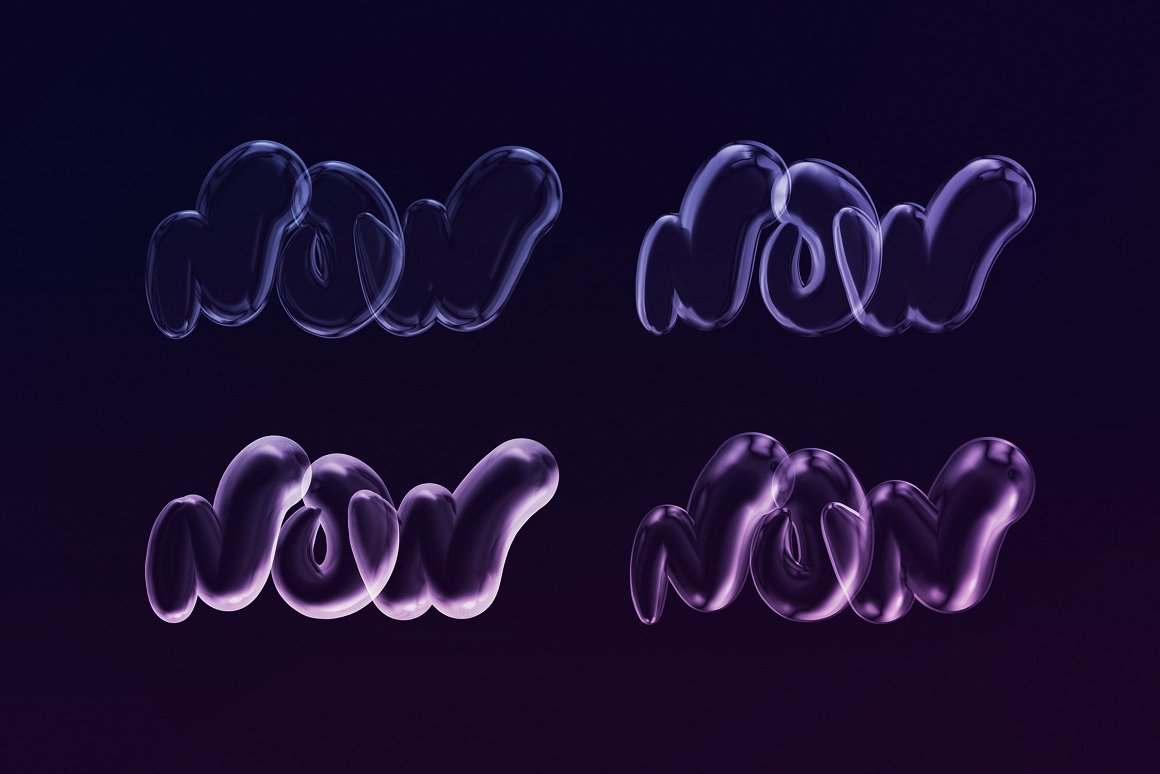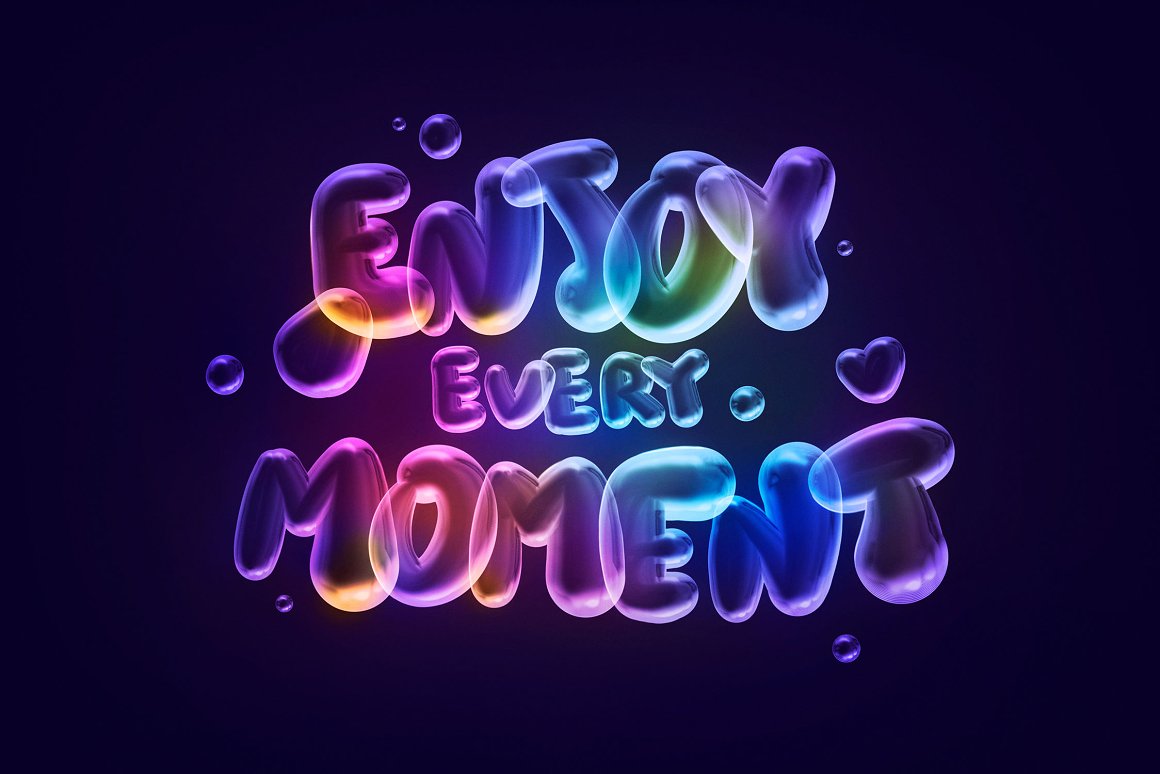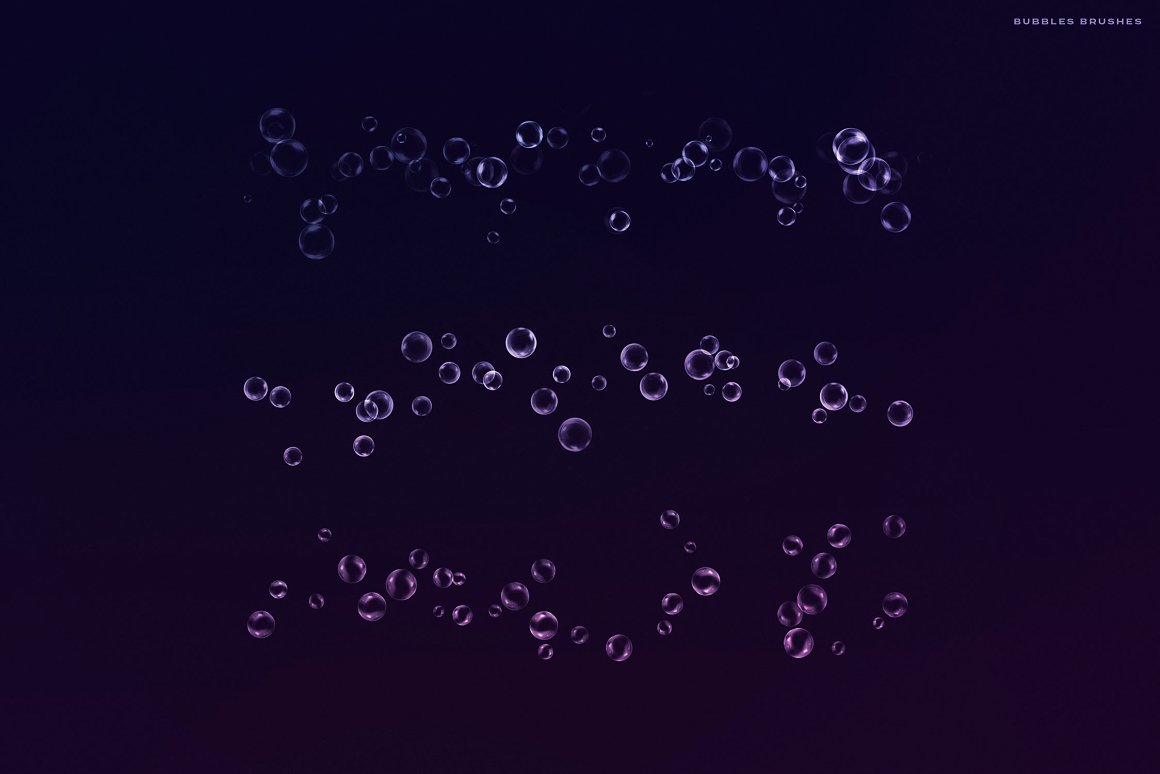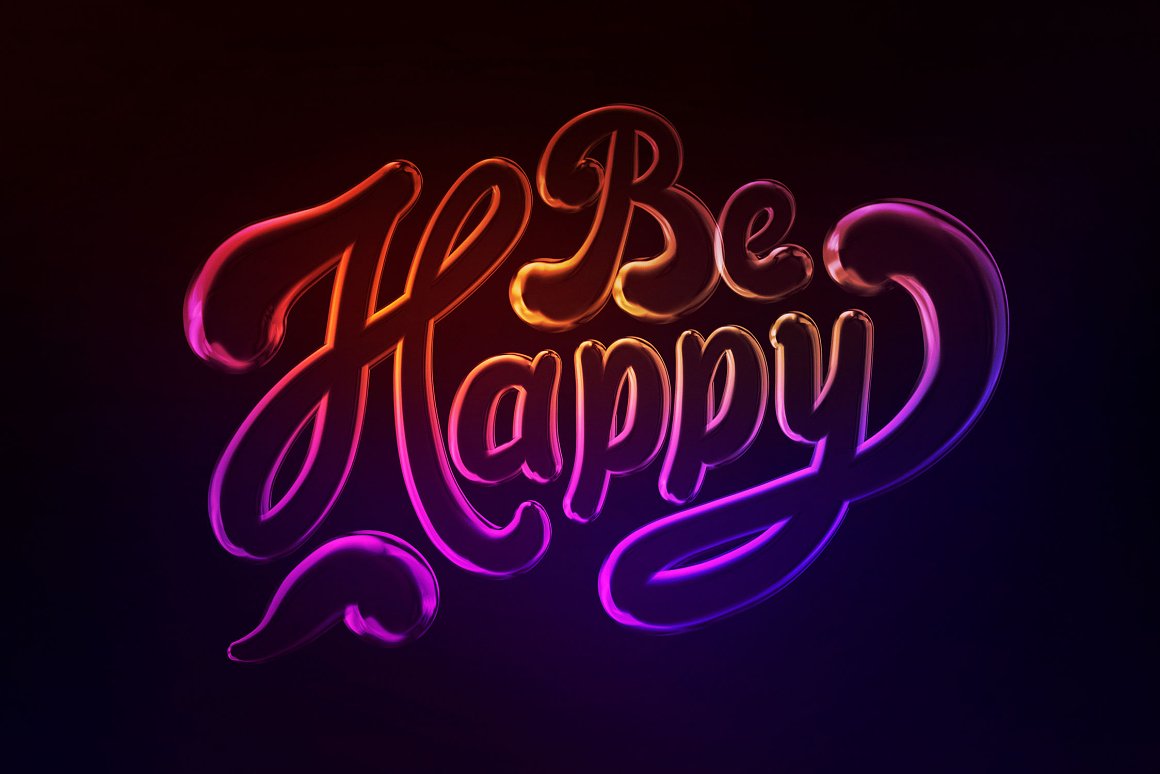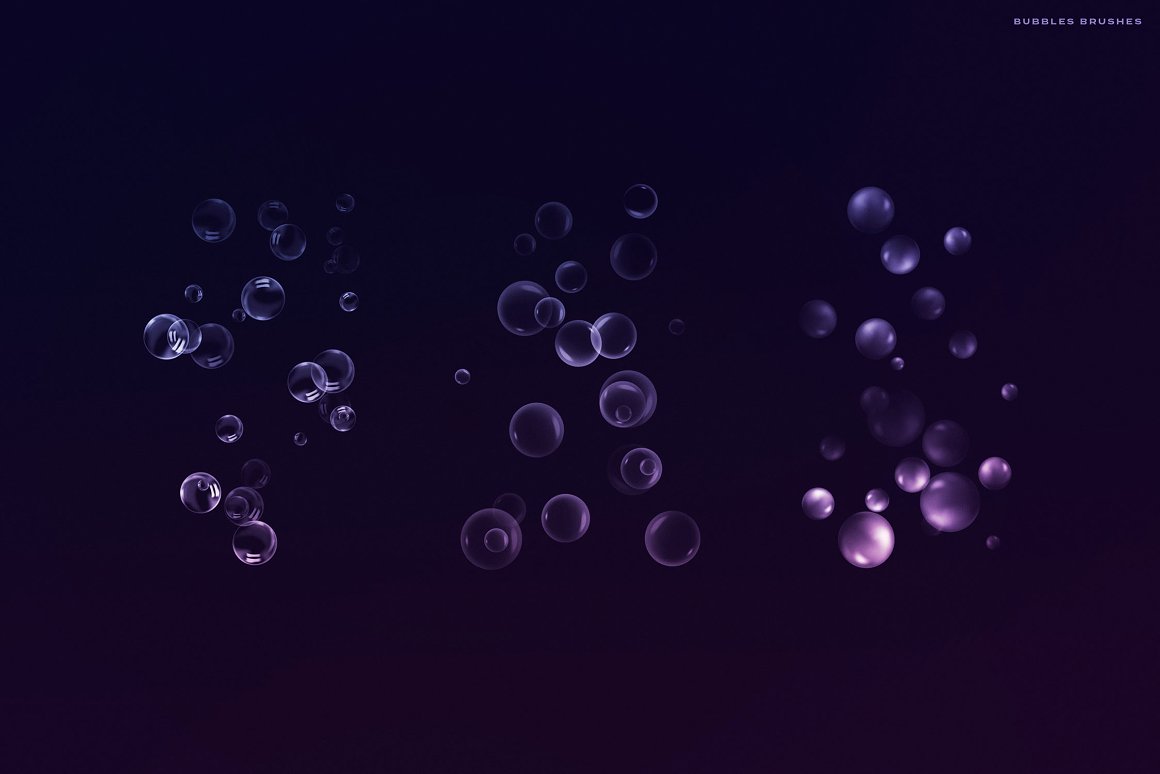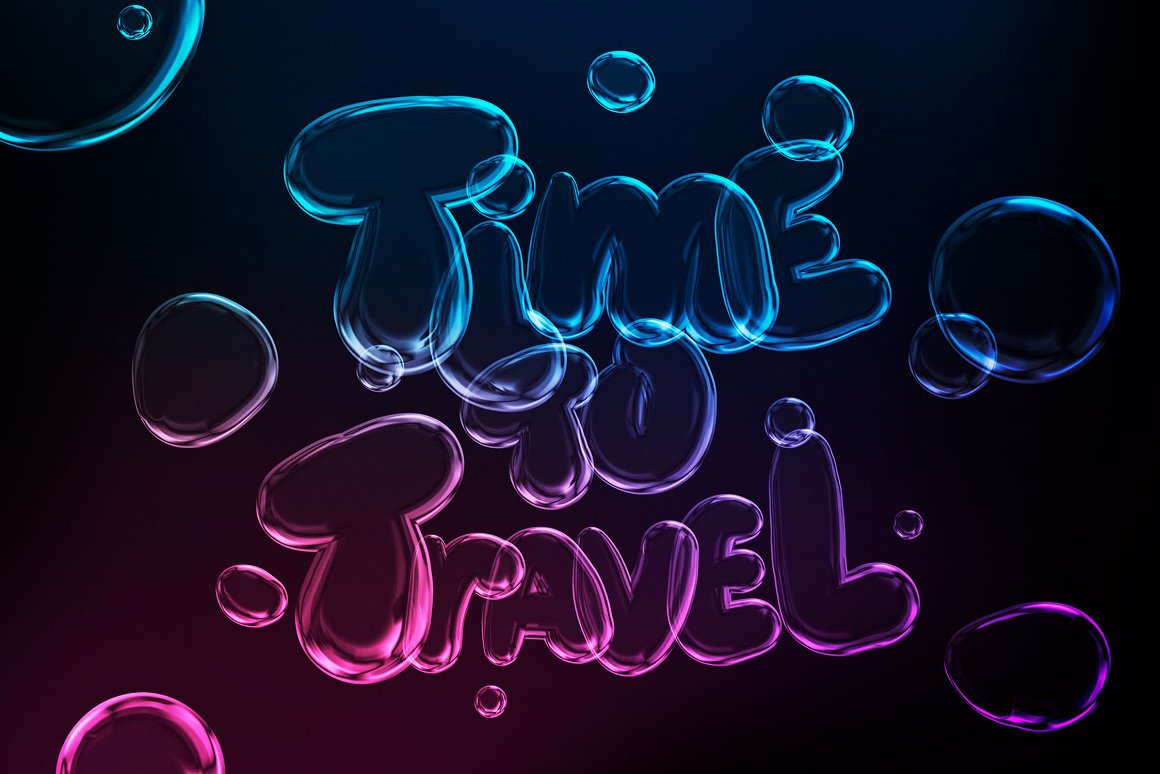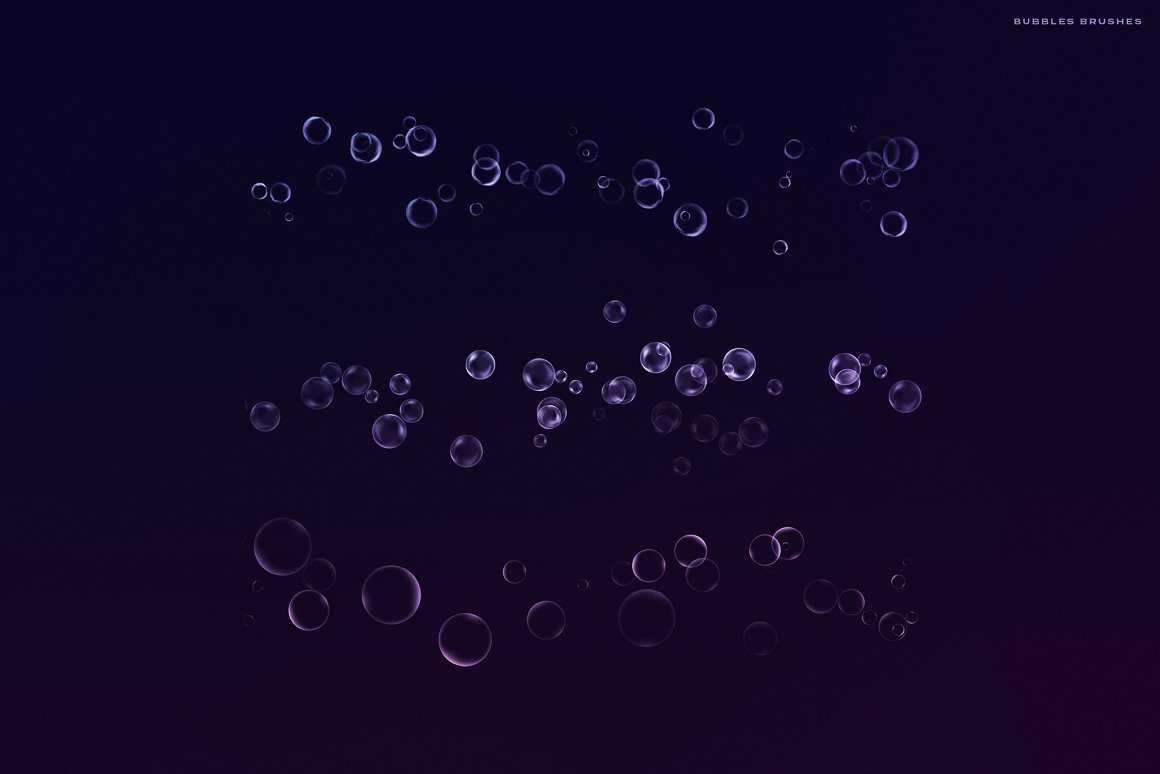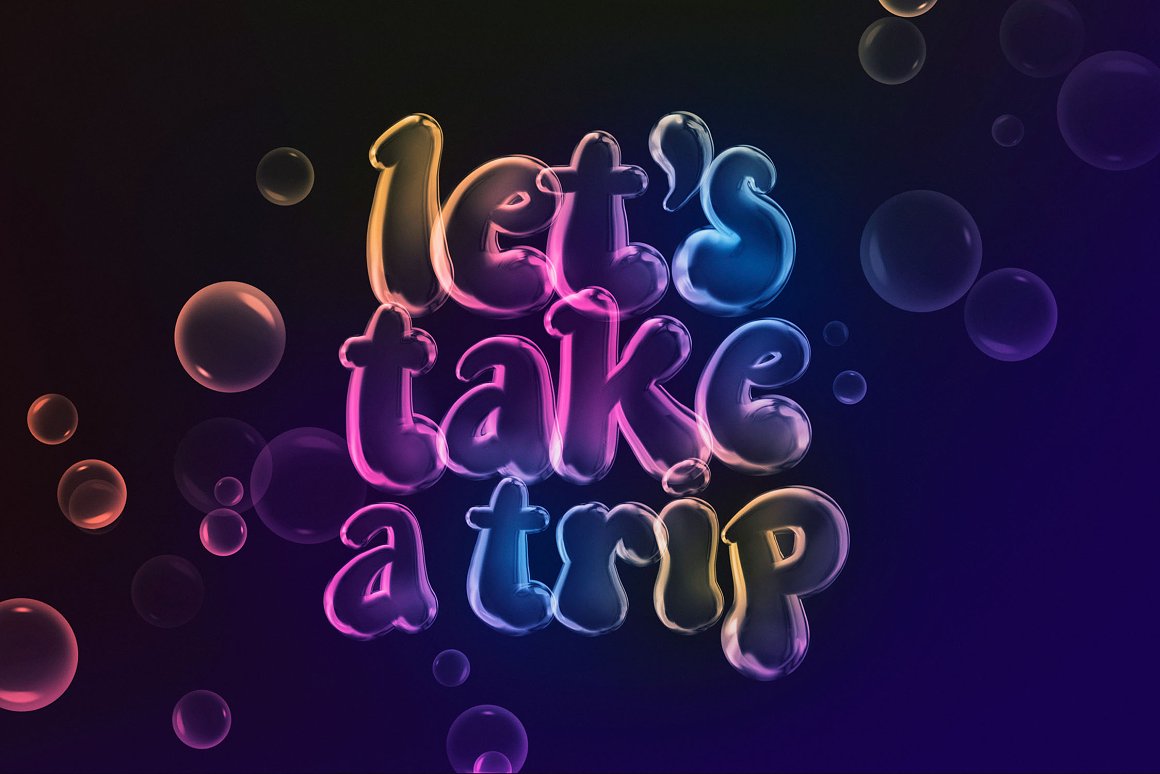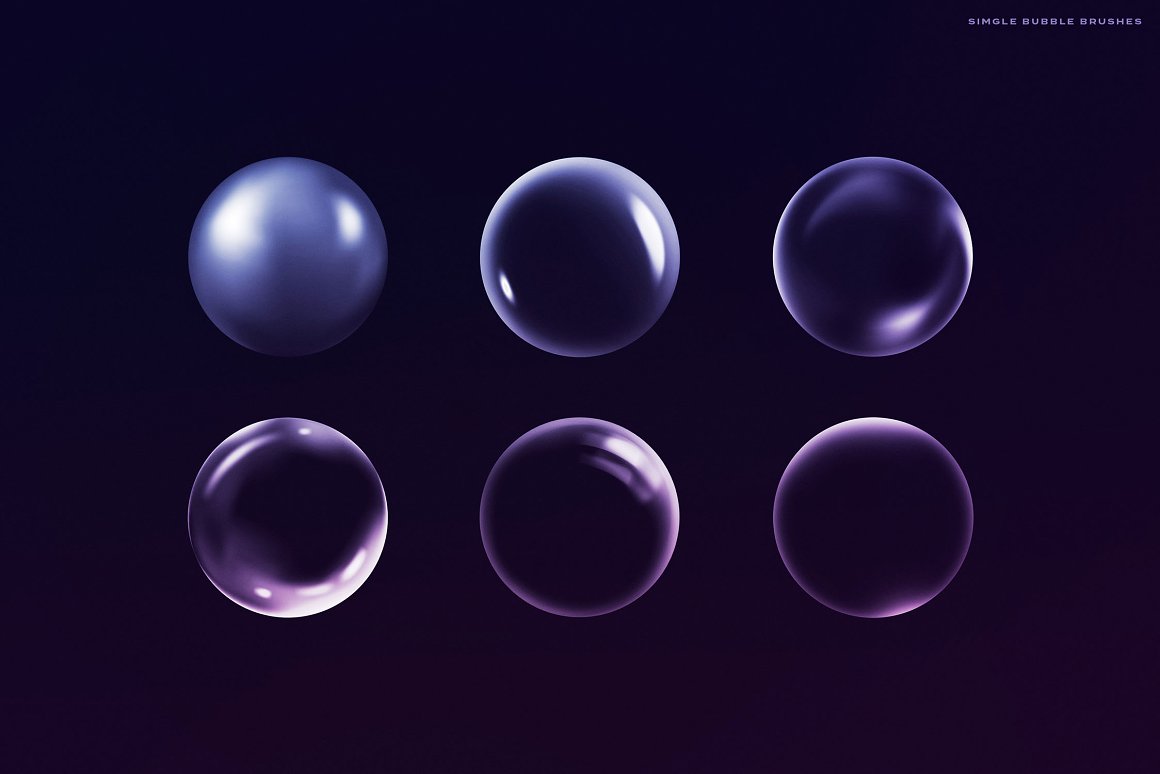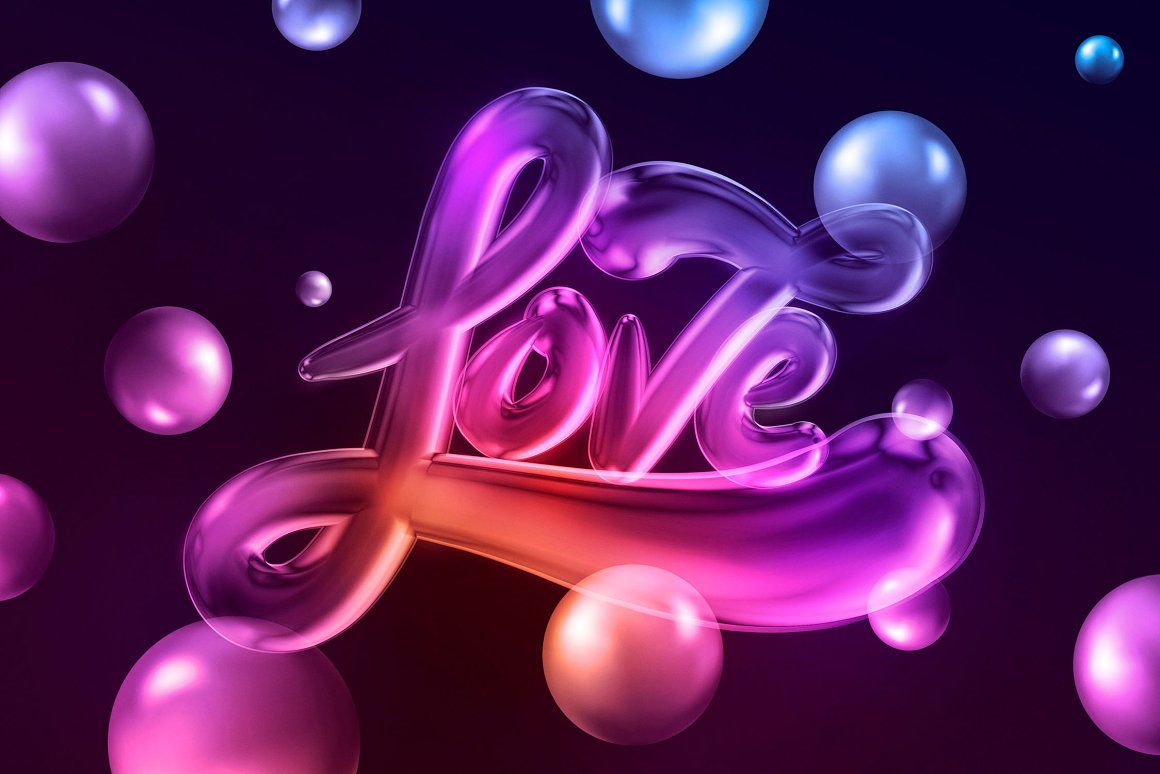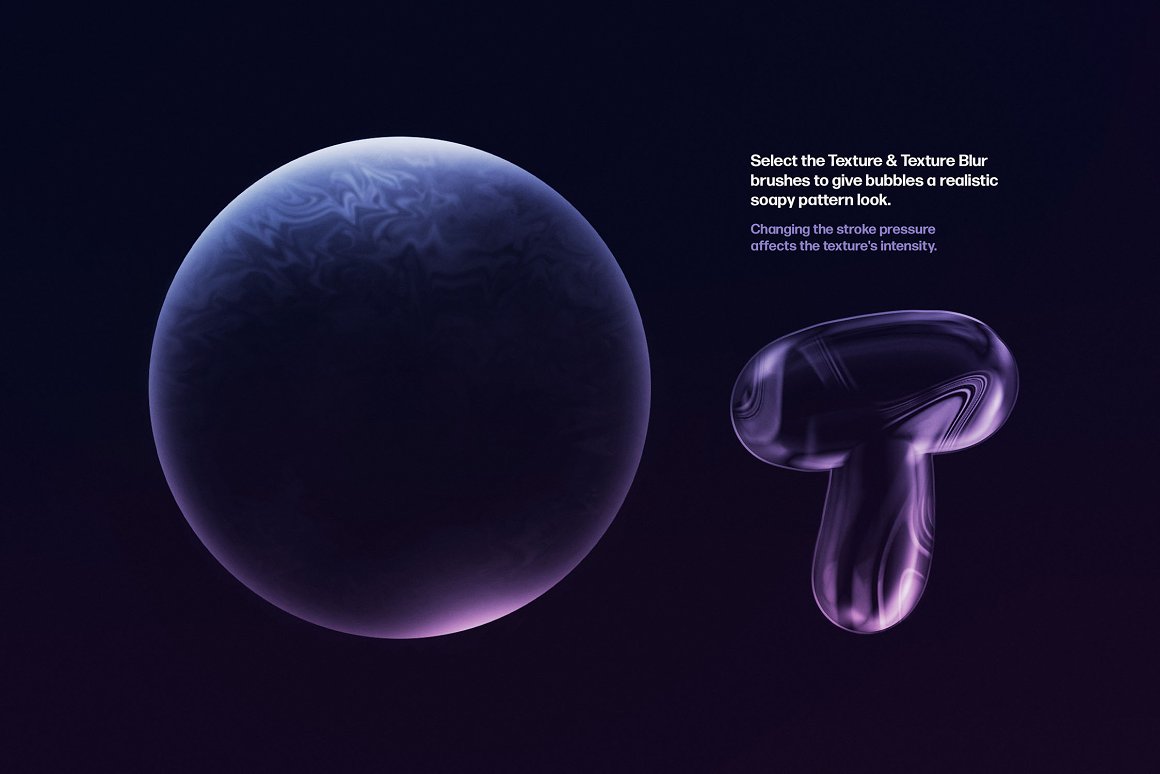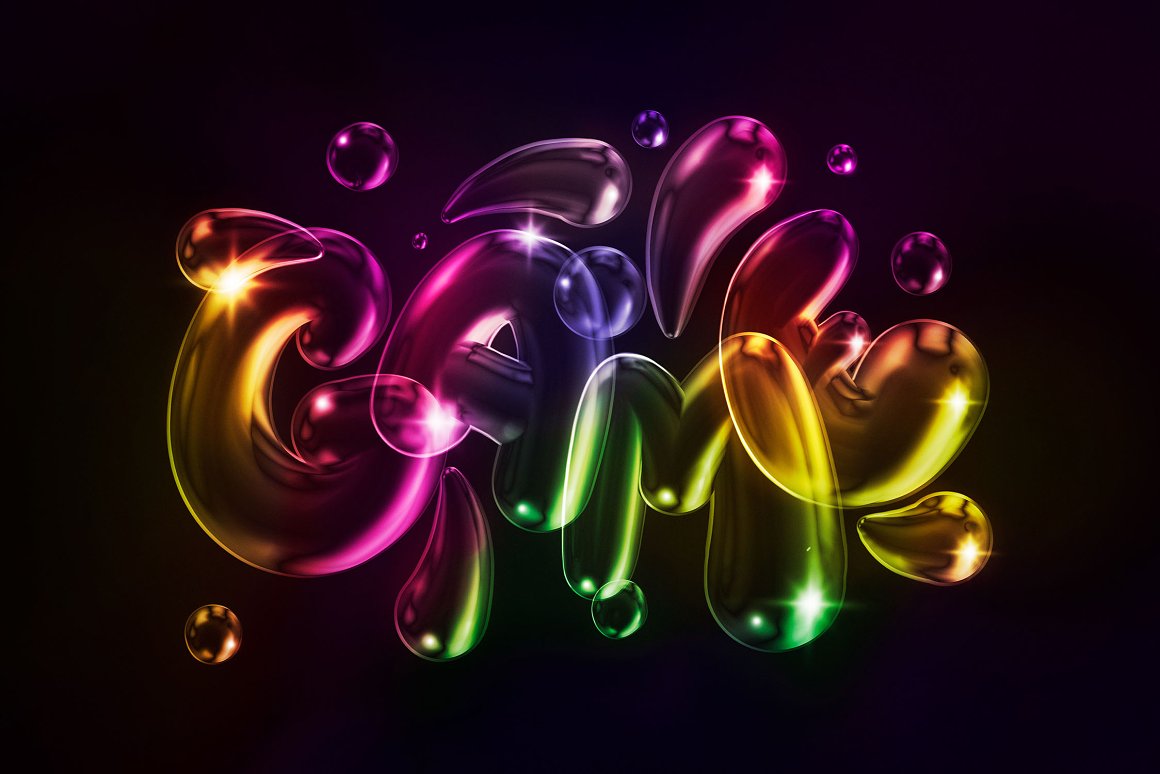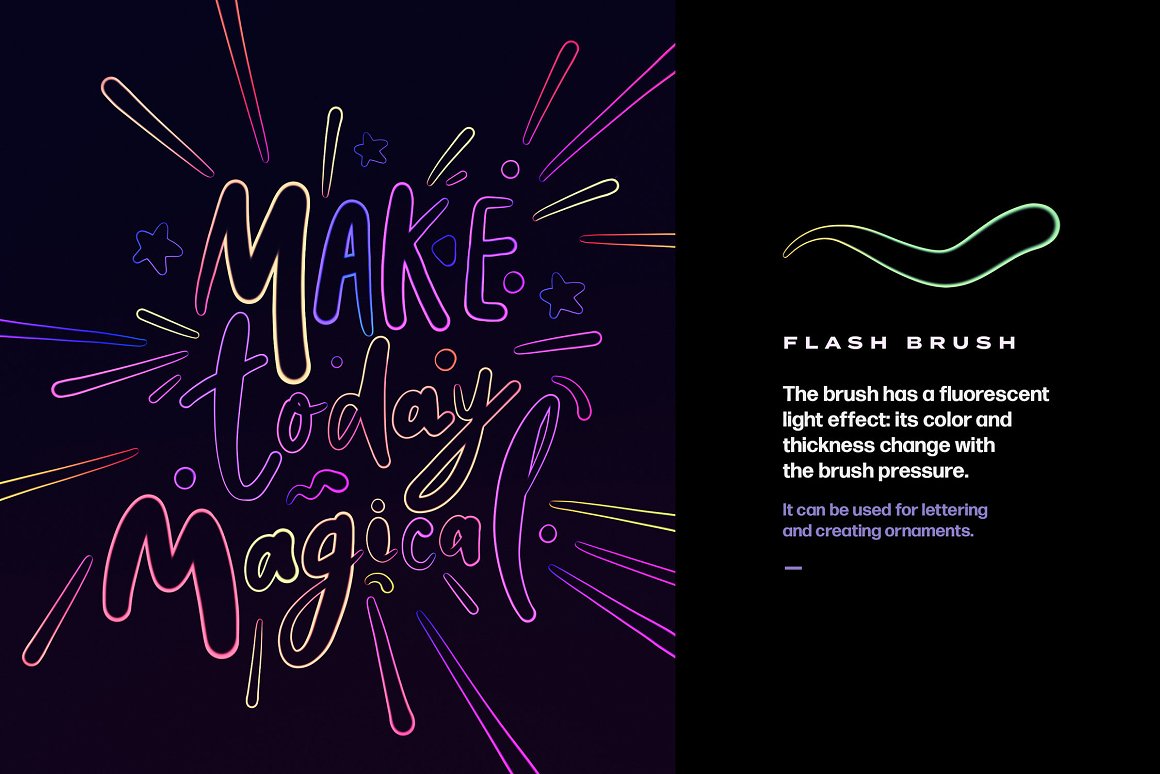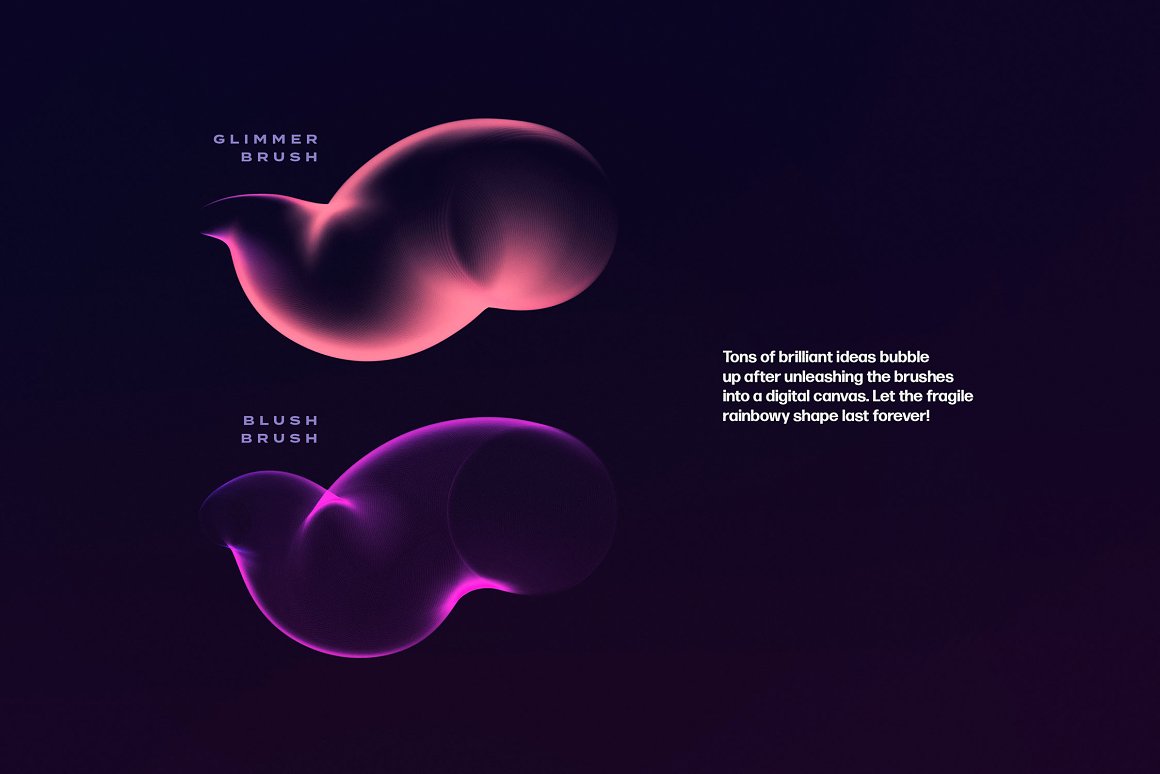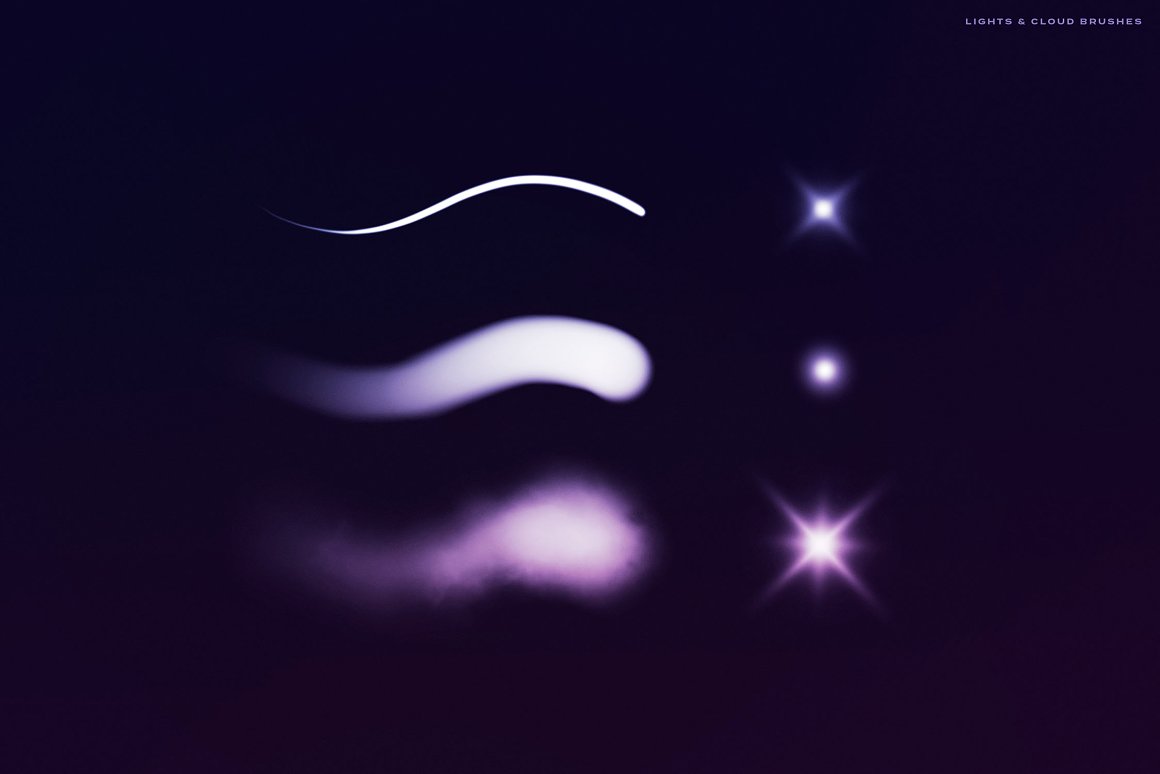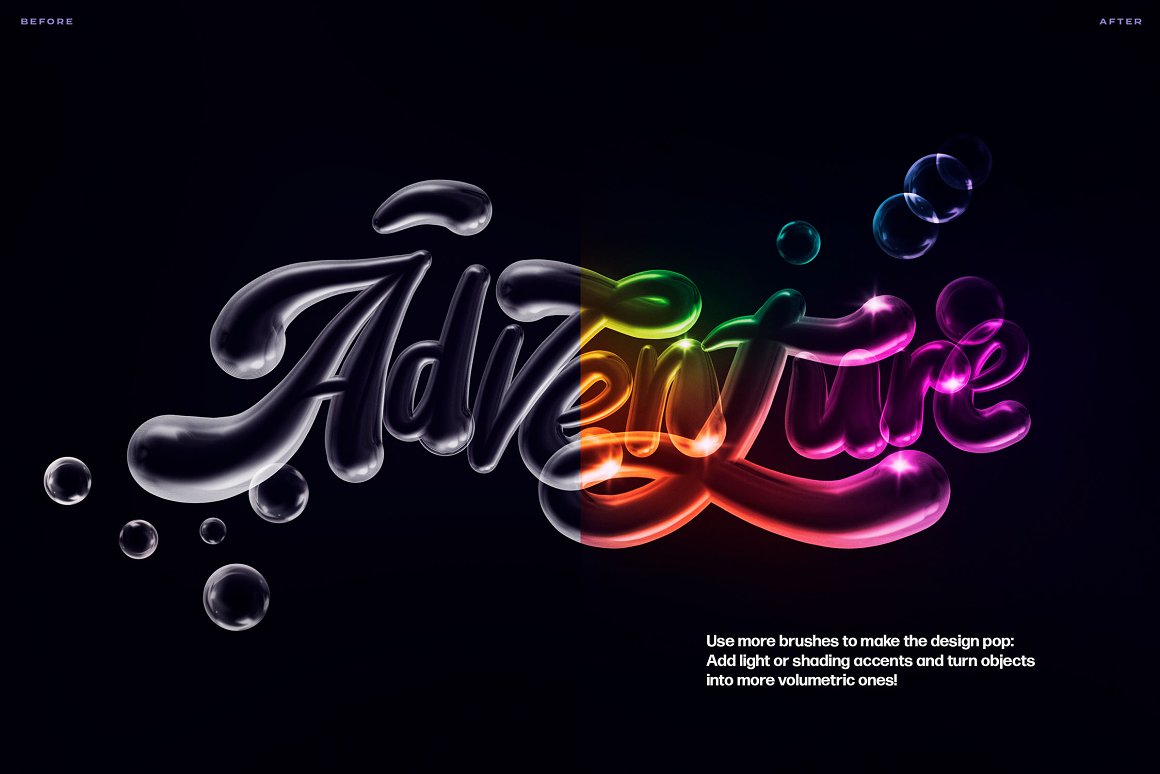 This bundle highlights:
528 various style brushes for Procreate app
extended commercial license (like all of our deals): use for unlimited personal and commercial projects + you can also use them in designs/products that you sell. You can use all these items as a part of your non-digital or digital designs ( posters, t-shirt designs, stickers, web templates…). You cannot resell these files directly, or within items/goods where they can be extracted in their original form (like vector shapes, elements, fonts… – they need to be flatten into background or object in your digital item for sale). License is only for 1 person – you'll need to buy 2 licenses if 2 persons will work with these graphics. Please read more about our exclusive license!
Pricing:
Normally, these 12 creative brushes sets would cost you $249 (without extended license) & $1335 (with extended license), but for a limited time only, you can get these unique Procreate brushes for $27!
Deal Terms:
Delivered as an instant download, after completing your purchase.
All image results from these brushes or graphics can be used for both personal and commercial purposes, for yourself or on behalf of a client, on their own, or as part of your new design for sale.
Cannot be sublicensed, resold, shared, transferred, or otherwise redistributed on its own.
You cannot share these resources with others. This is a single user license (for 1 user on any number of devices)! You'll need second license for your colleague computer!