When all of a sudden your head is full of artistic ideas, it's vital to have every needed tool to bring them to life without losing a single one! As we're always here to assist you on the creative path, we decided to make your life easier by gathering 15 business cards mockups in one huge bundle. Now you're just a couple of clicks away from your helping hand!
With Business Cards Mockup Bundle from Pixelbuddha you will get 15 business or paper card mockups in one bundle!
Just like when you're walkng by bookshelves in the library and finally find a story that suits your mood, thanks to this bundle you'll be able to pick the perfect mockup for your current work! Explore them all (and every feature inside!) and see how many projects they can be applied to.
With this deal you get:
15 business or paper card mockups in one bundle!
4500×3000 px, 300 dpi – high-quality PSD file (Adobe Photoshop templates)
many additional features: shadow overlays, backgrounds and more…
Take a look at what you can get: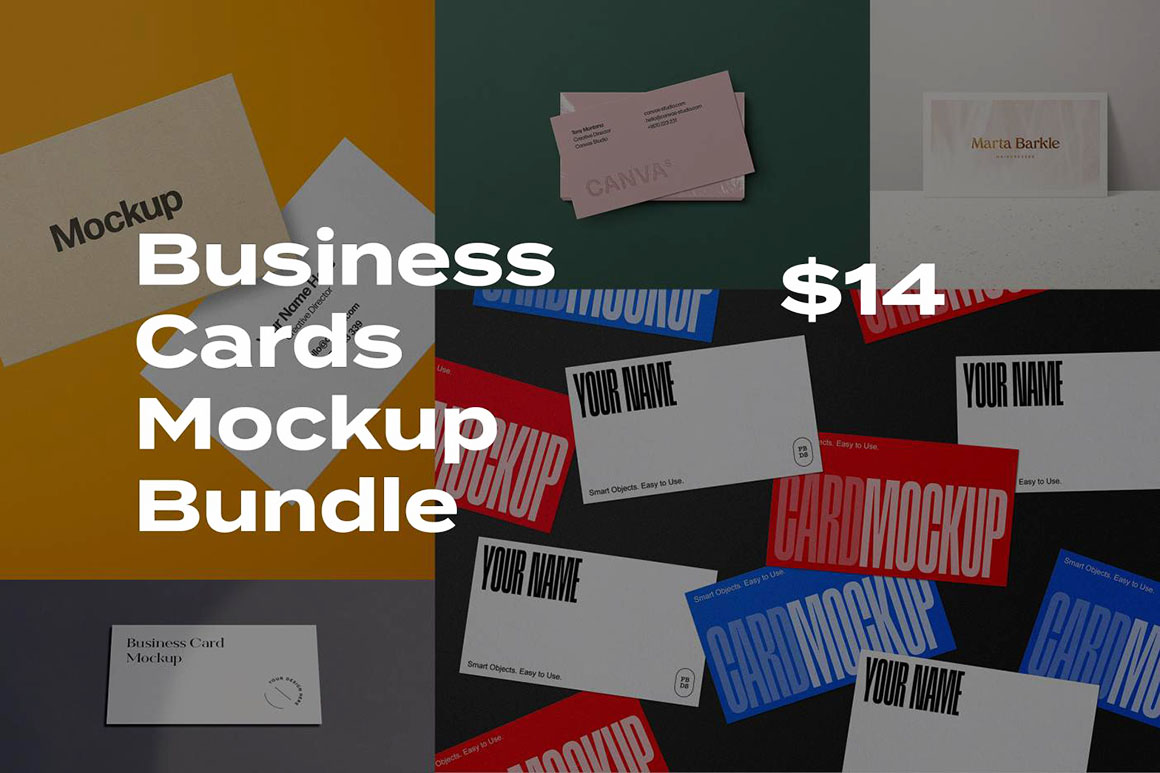 15 business or paper card mockups in one bundle!
Business Card Mockups
A set of minimalistic business cards consisting of 4 high-quality PSD files will help you showcase the branding identity designs in a couple of clicks! It includes 3,5 x 2 inch cards, each of which provides the Smart Objects to facilitate your workflow.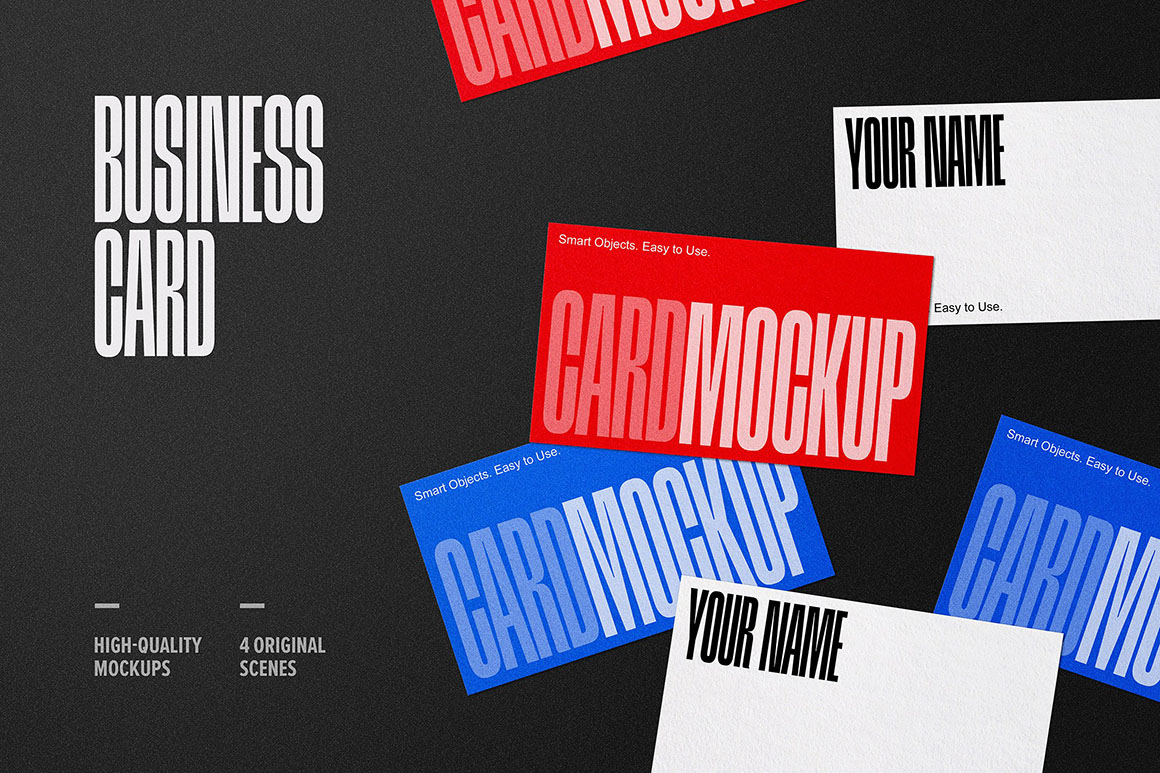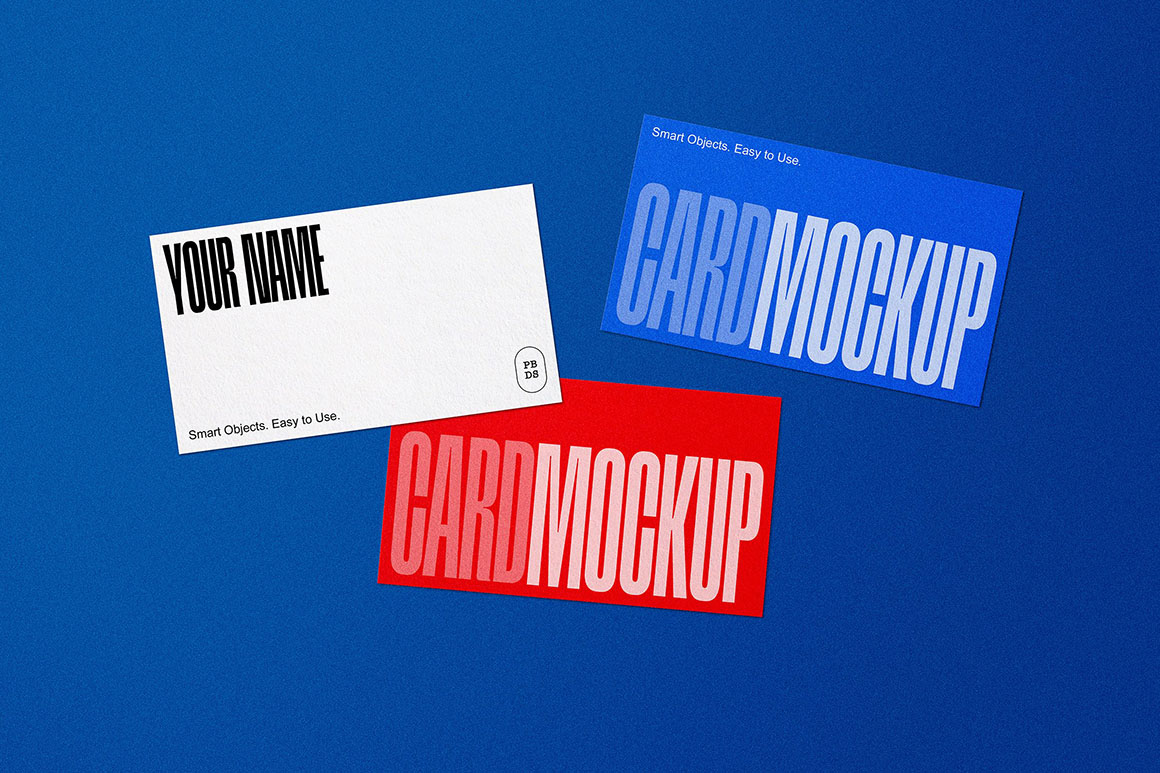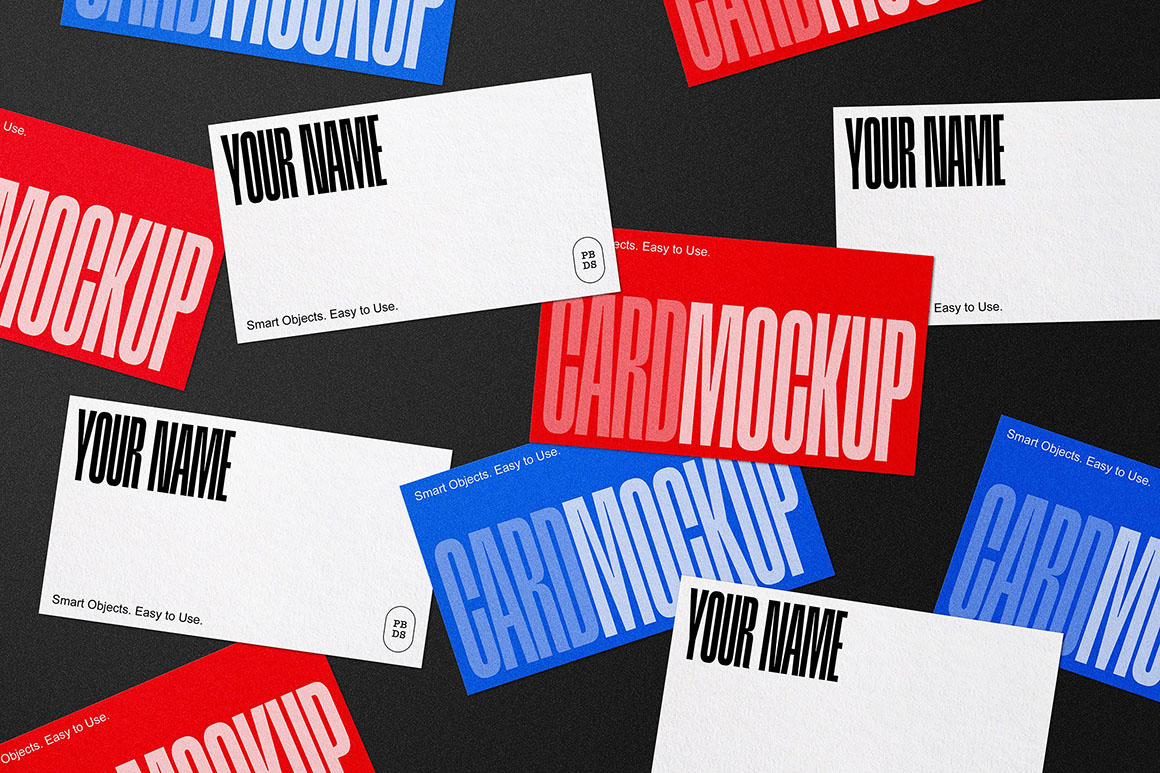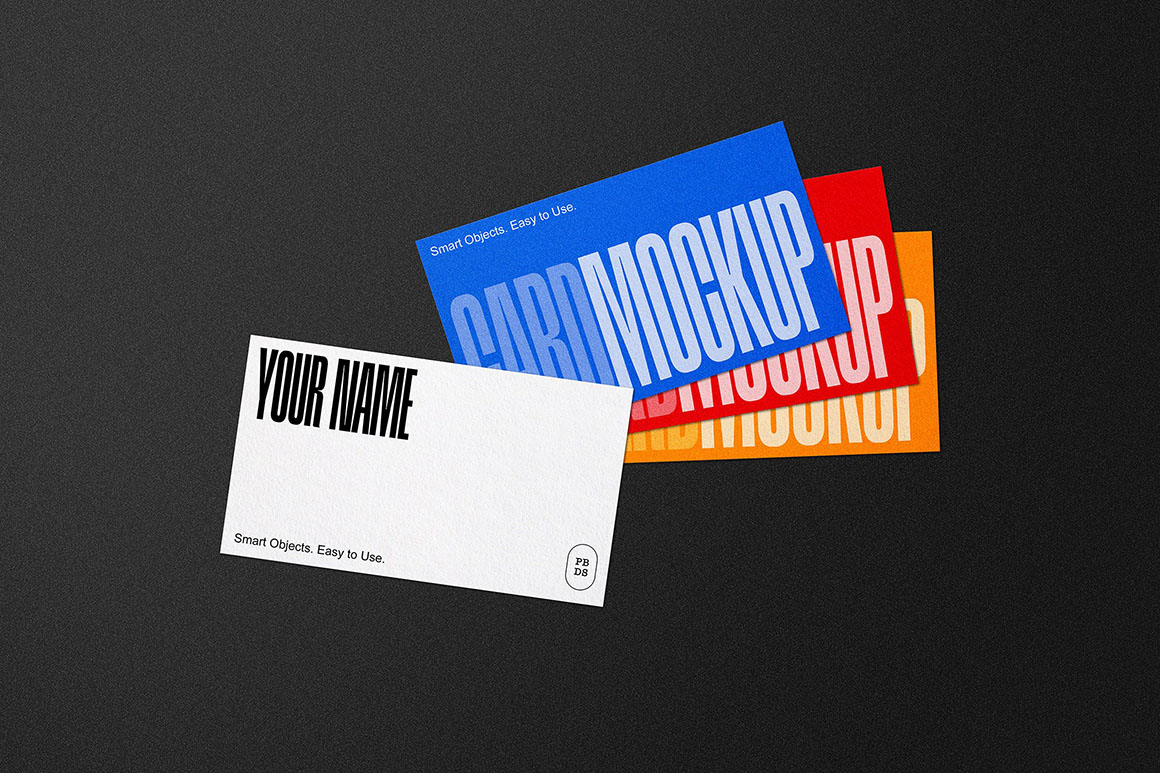 Lying Business Cards Mockup
No need to come up with a visually busy presentation each time, try something simple and classic! This business cards mockup includes the Smart Objects, so you'll be able to showcase the result of your hard work in a minute.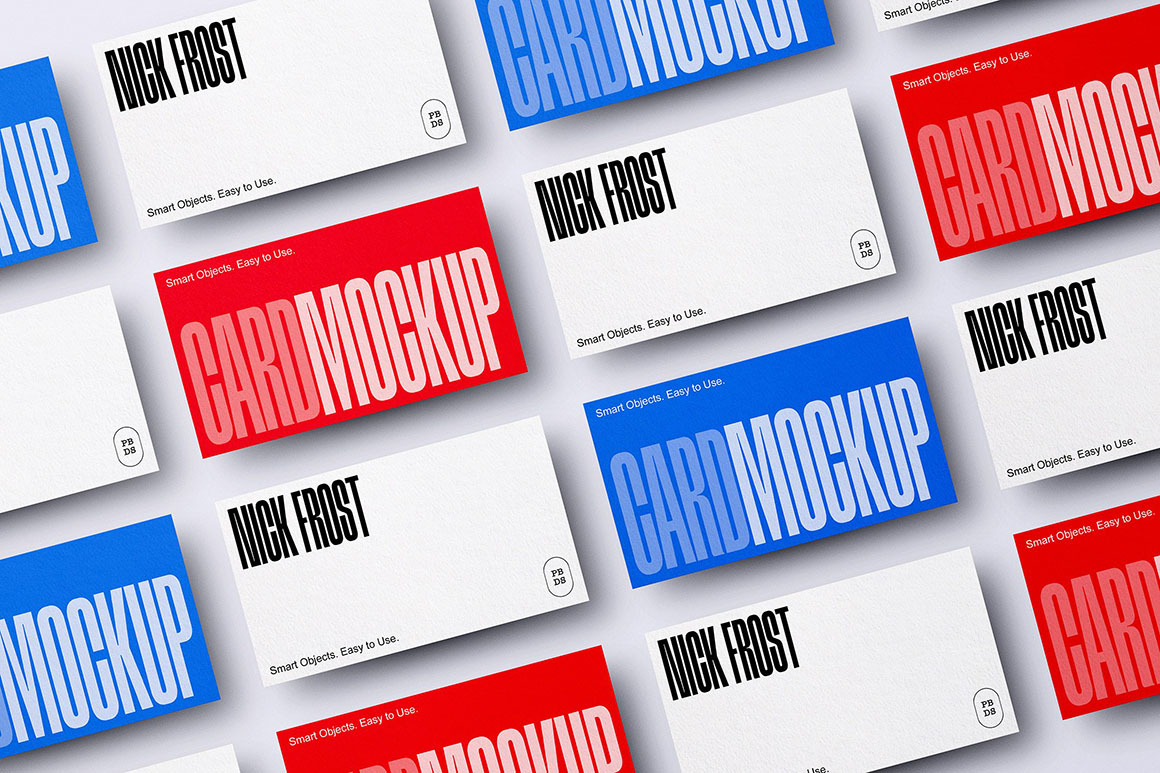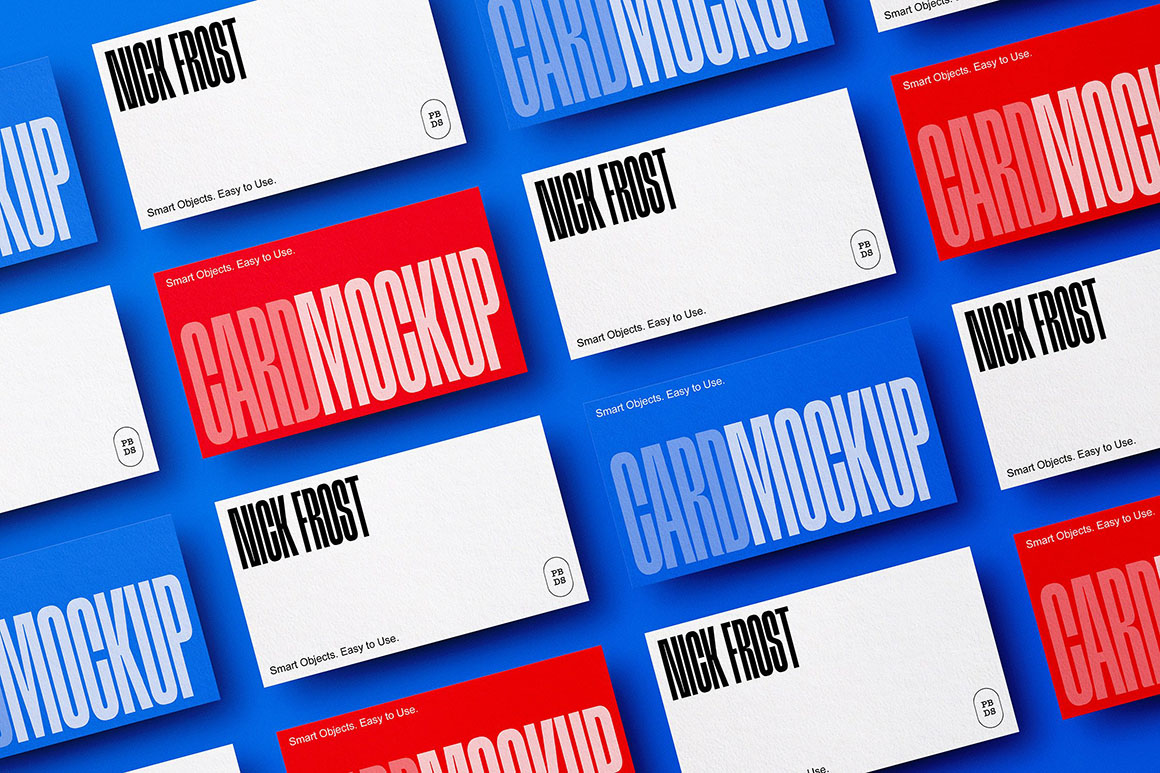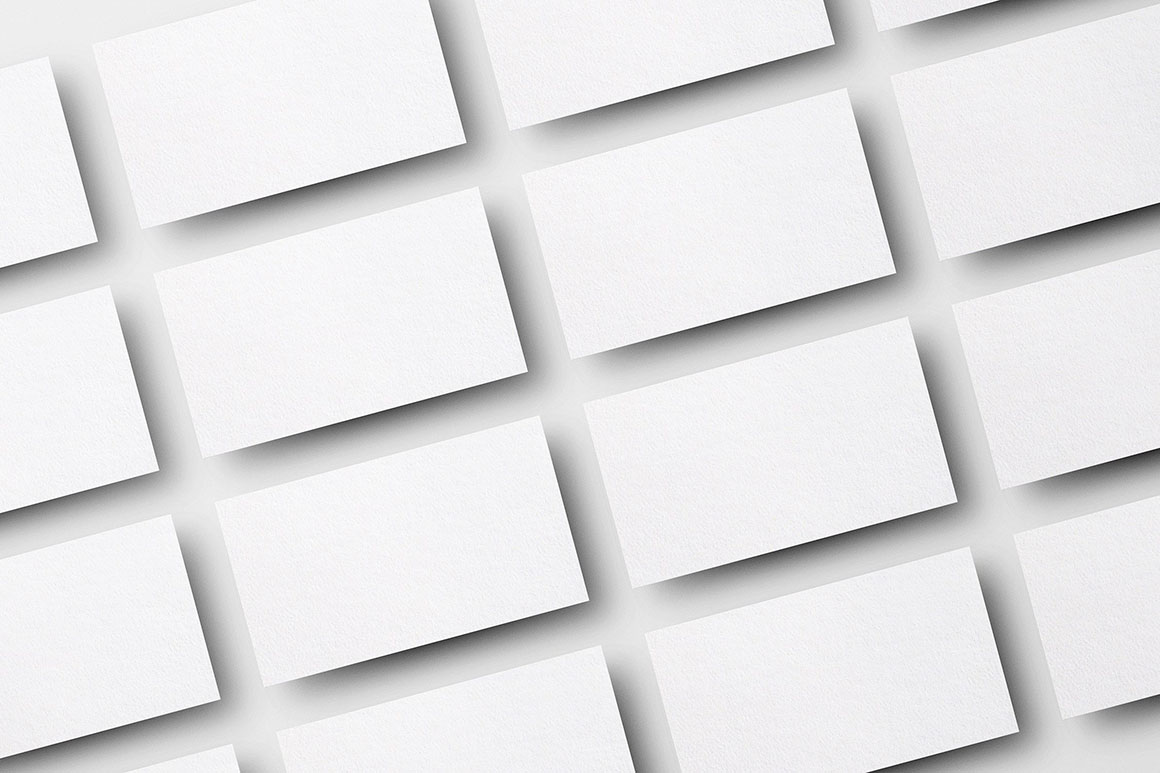 Peach Business Card Mockup
The soft peach color of this business card mockup will boost your energy once you open the asset in Photoshop! And then the next surprise is coming: the 5 shadow overlays and 5 backgrounds are included in the high-quality PSD so you can experiment all you want.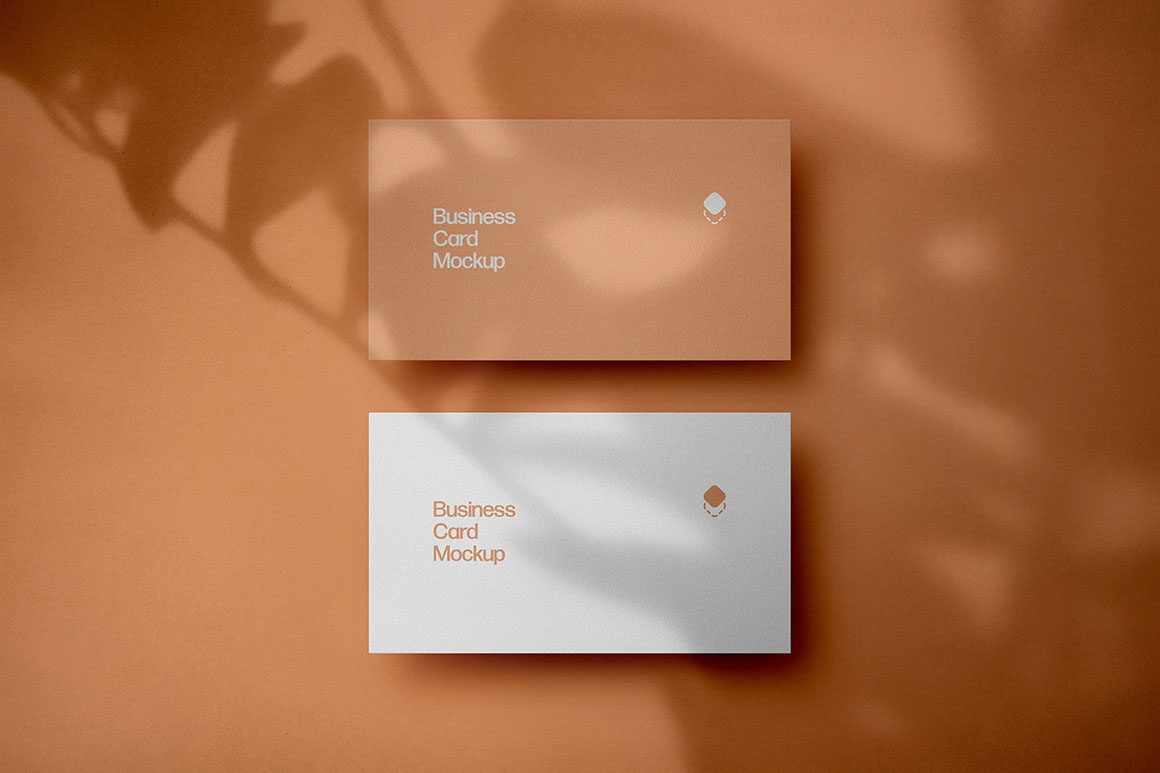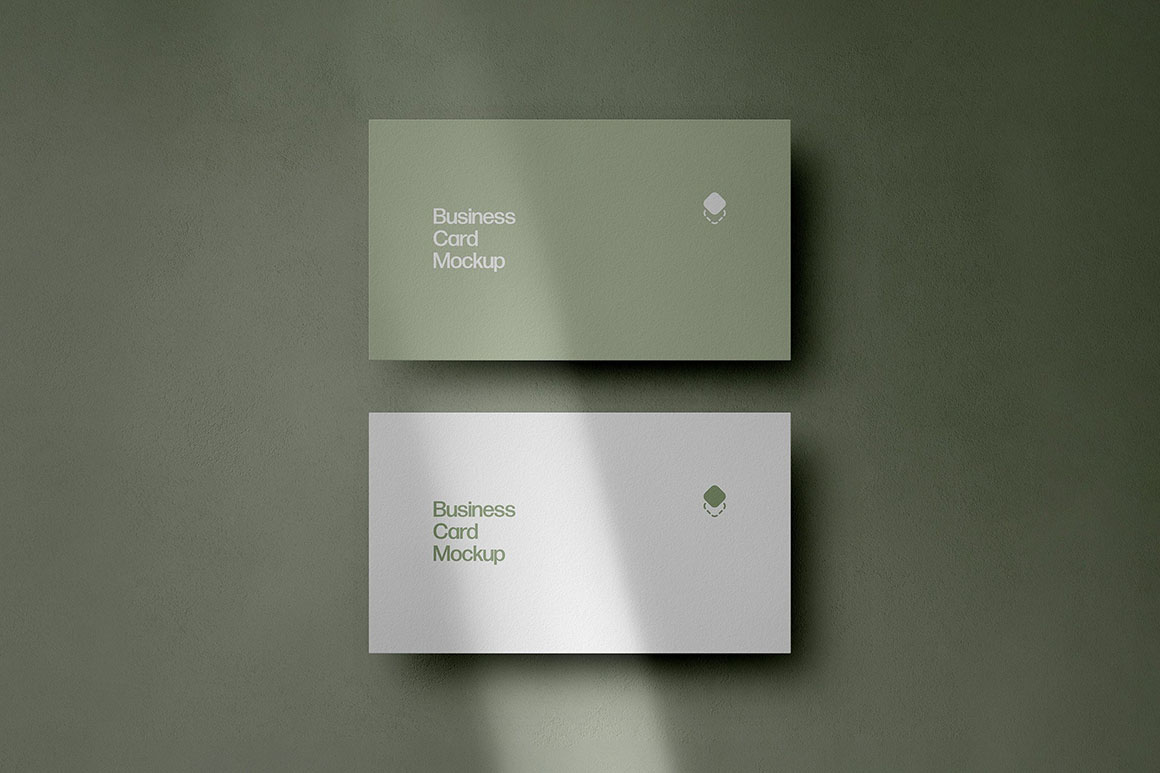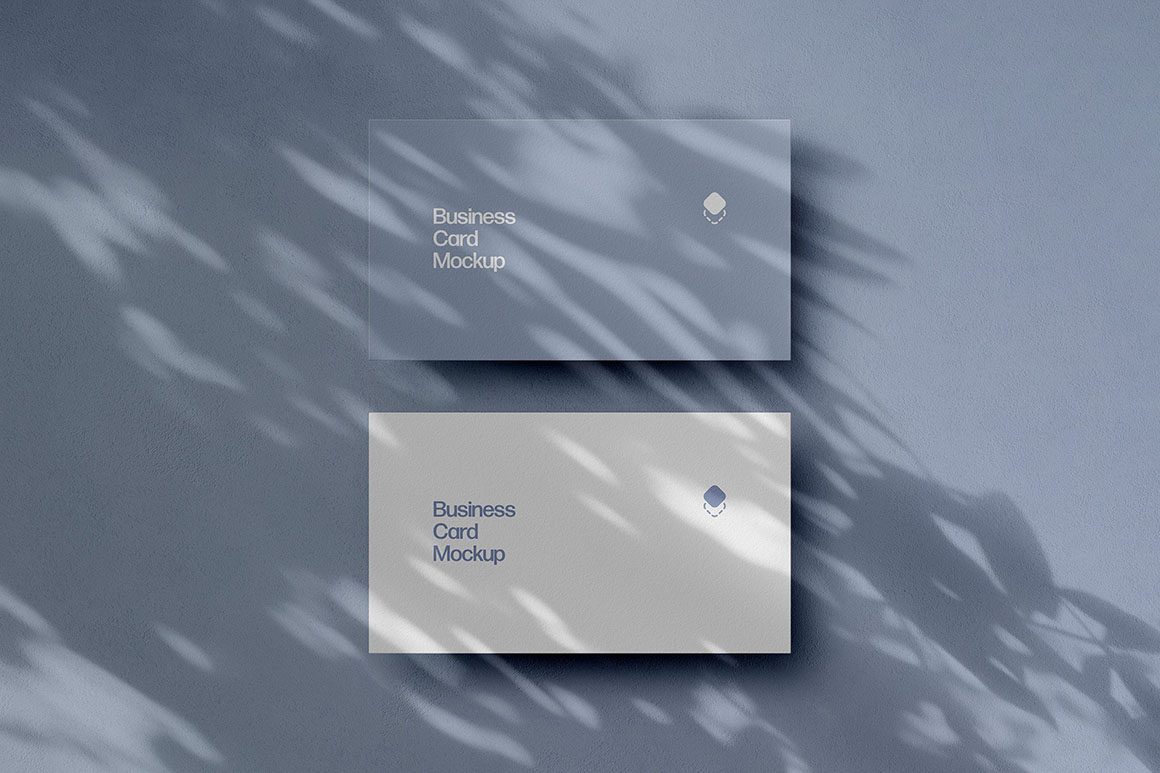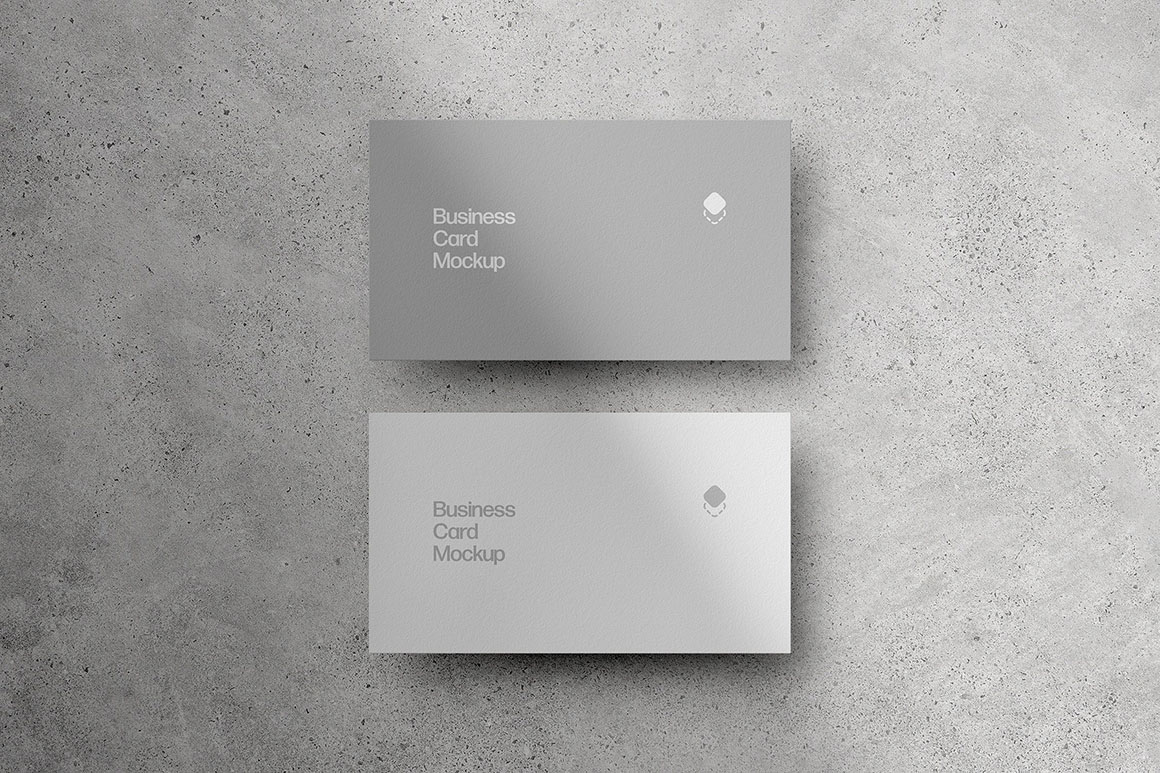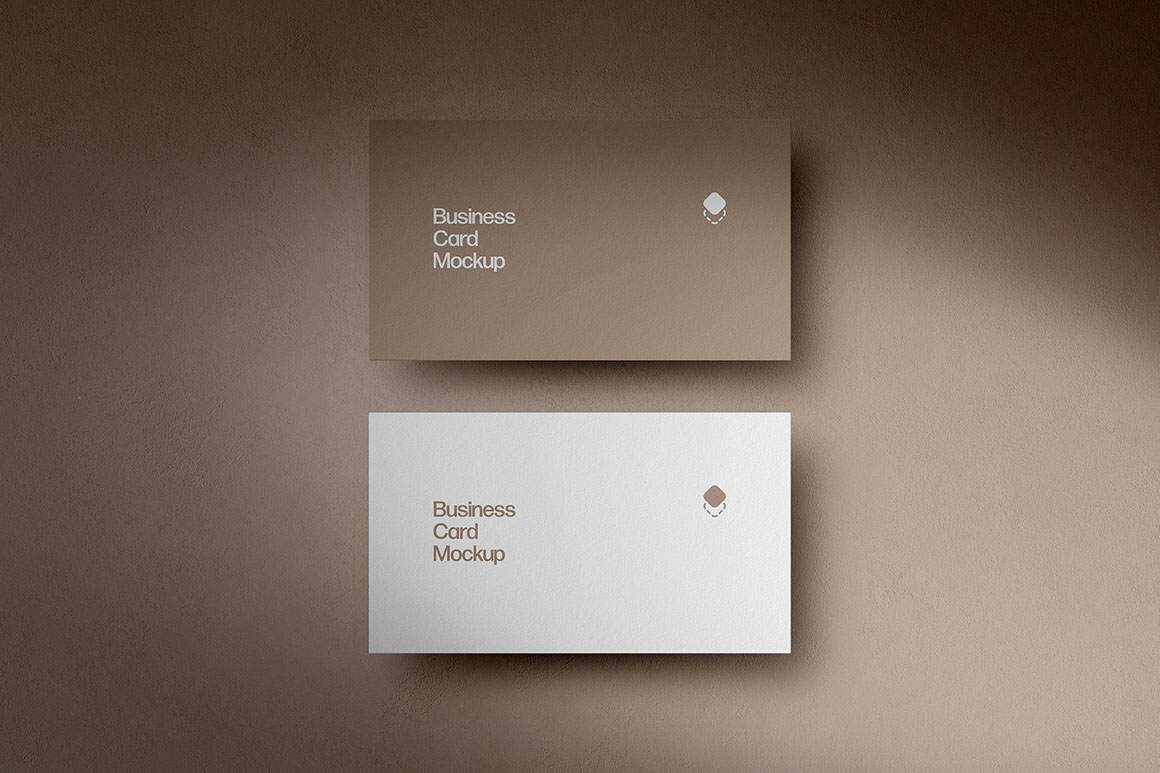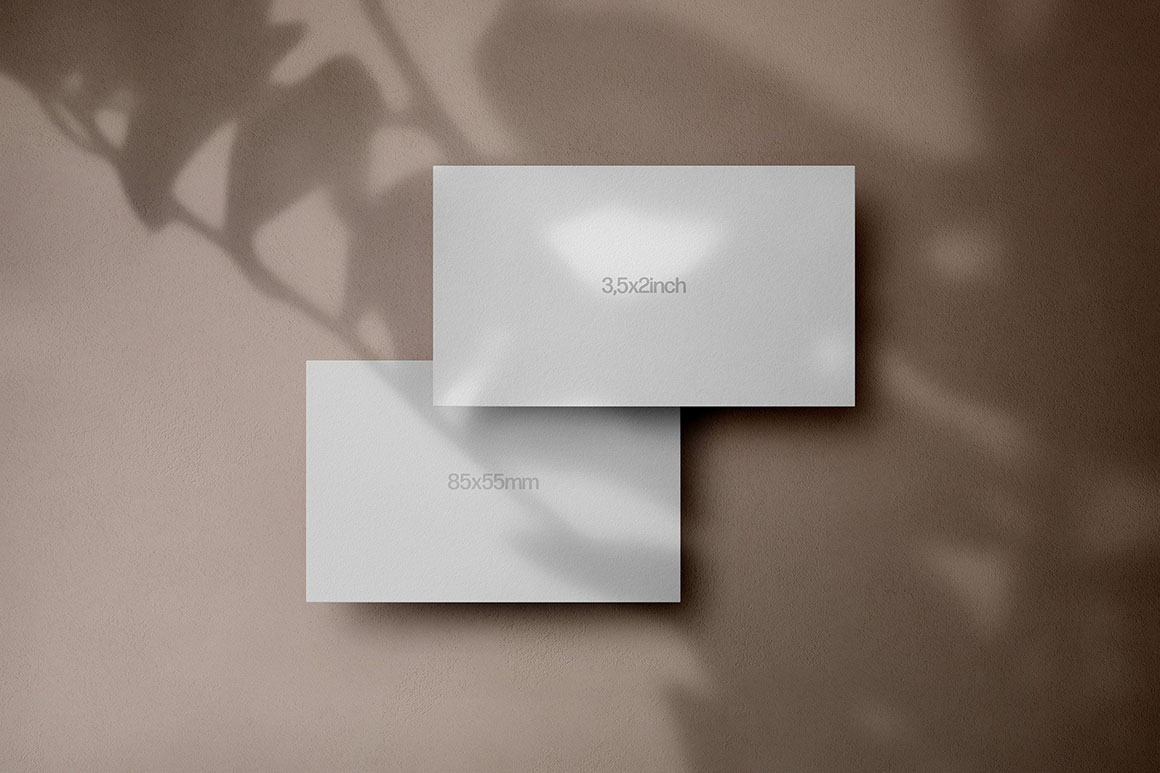 Grid Business Cards Mockup
What a relief to have a tool that you know will help you in various projects over and over again! This business card mockup is built with additional features so you can craft different presentations every time: 2 shadow overlays, 2 card sizes (3.5×2 inch & 85×55 mm) and 3 background textures are at your service.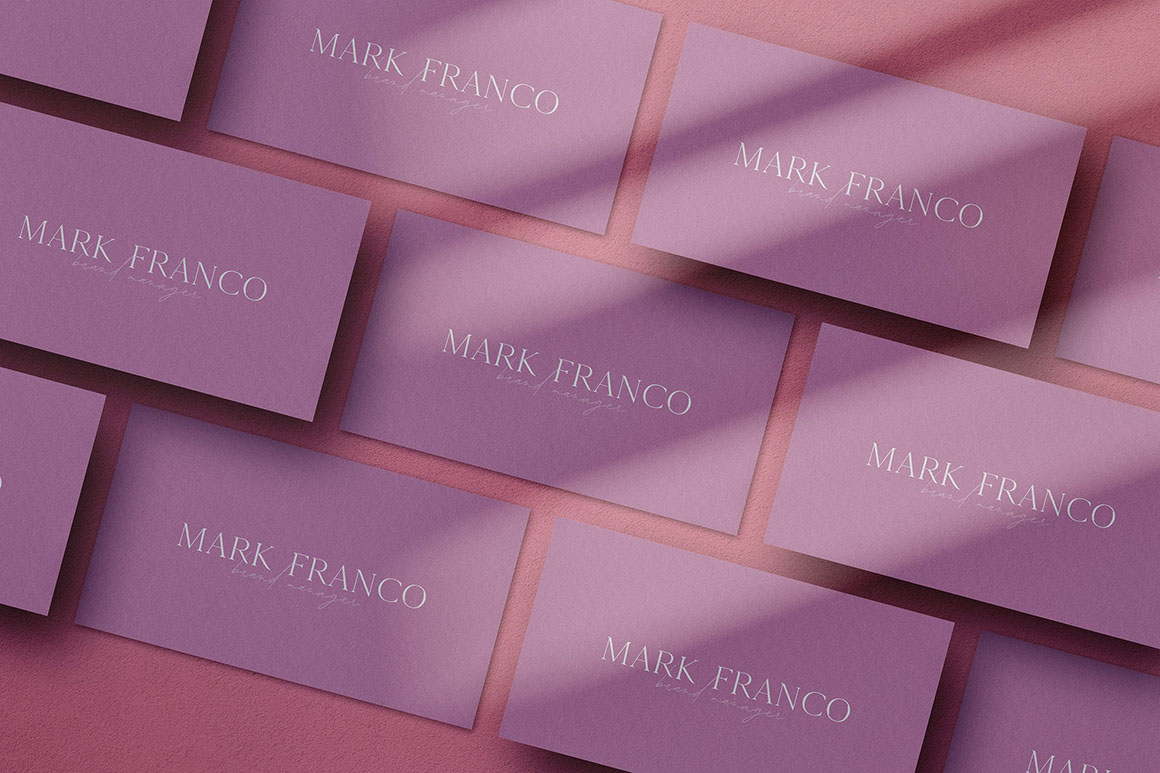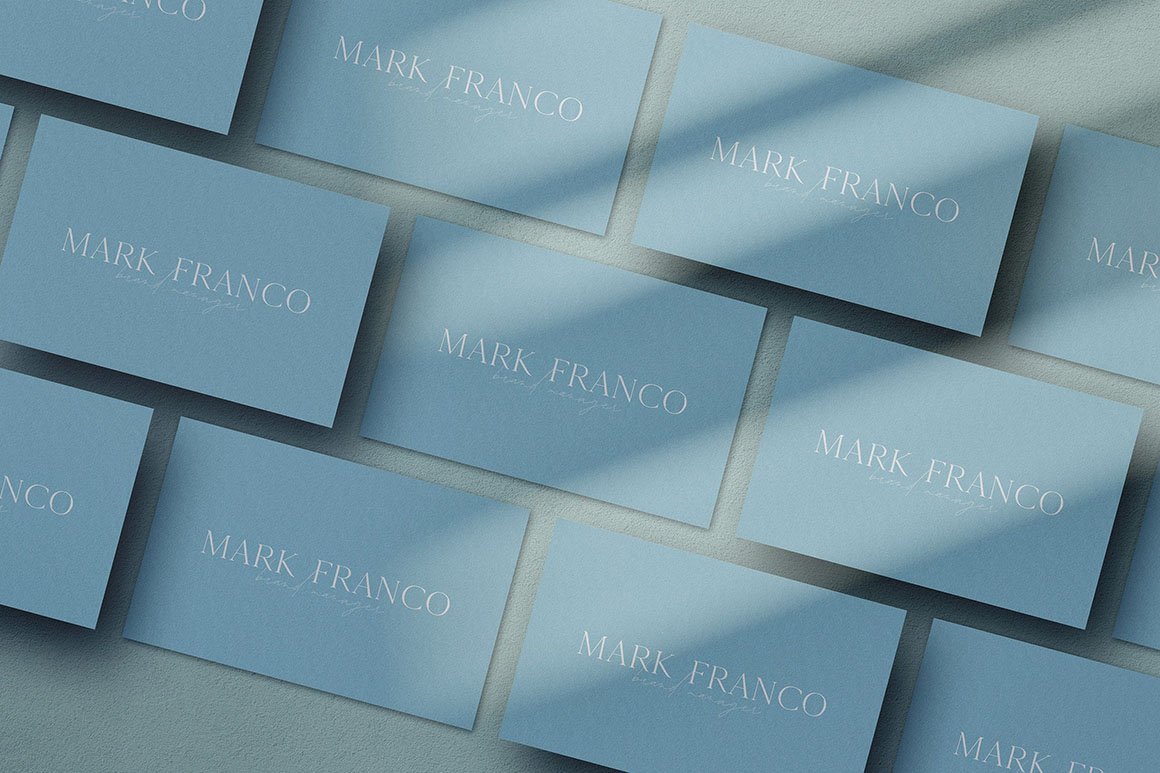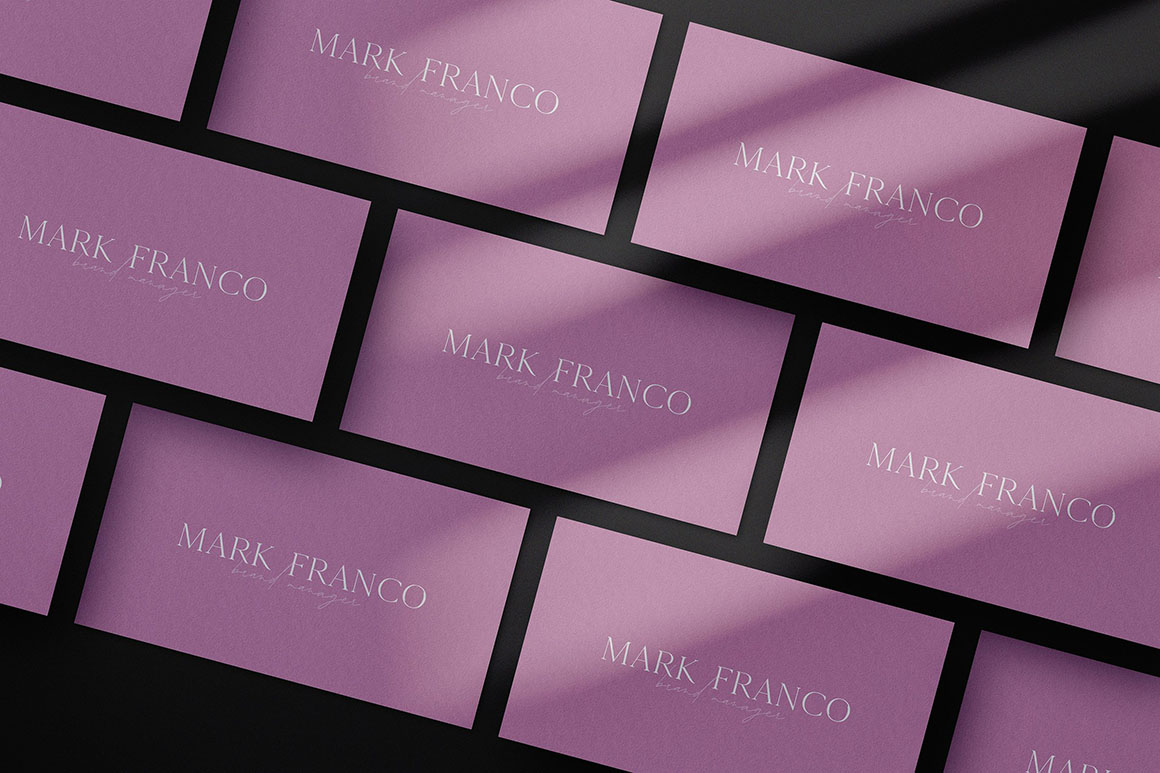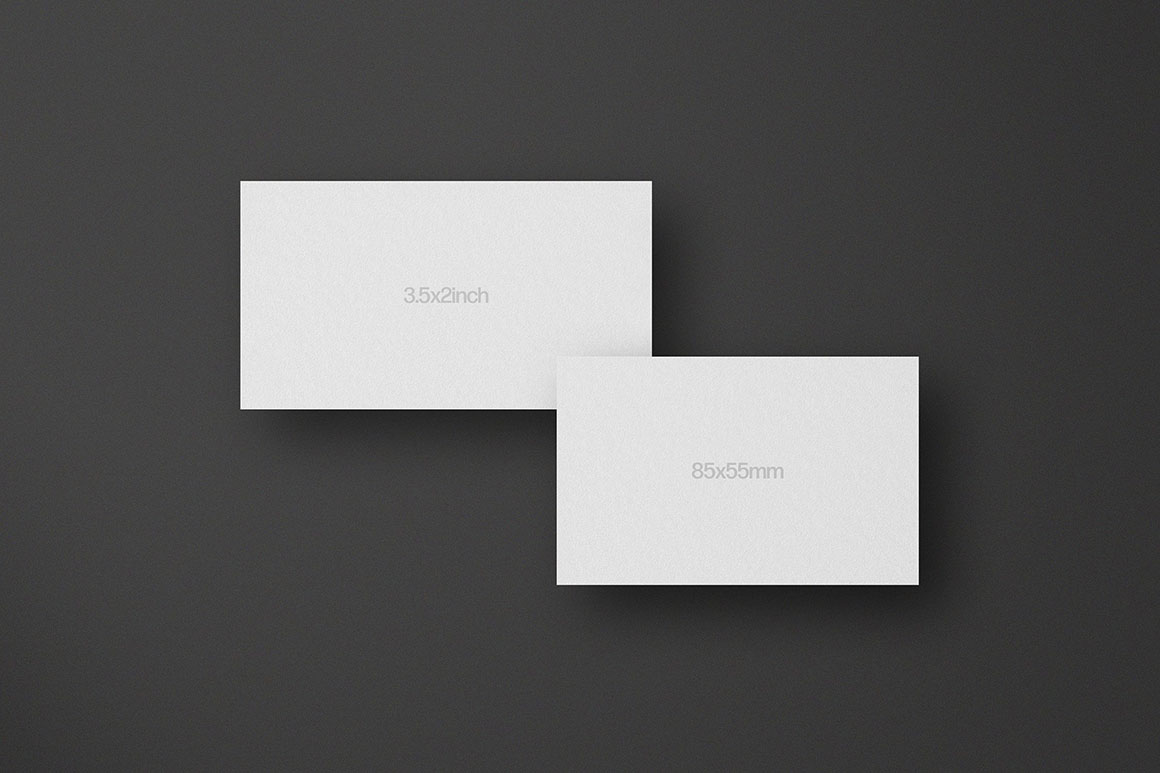 Floating Business Cards Mockups
Setting the display graphics might come as some sort of a riddle to be puzzled over, but not in this case, where everything's transparent enough to cause you no trouble. There are 2 business card mockups with realistic light settings and changeable backgrounds to use for bragging with a new logotype, typeface, illustration or concept.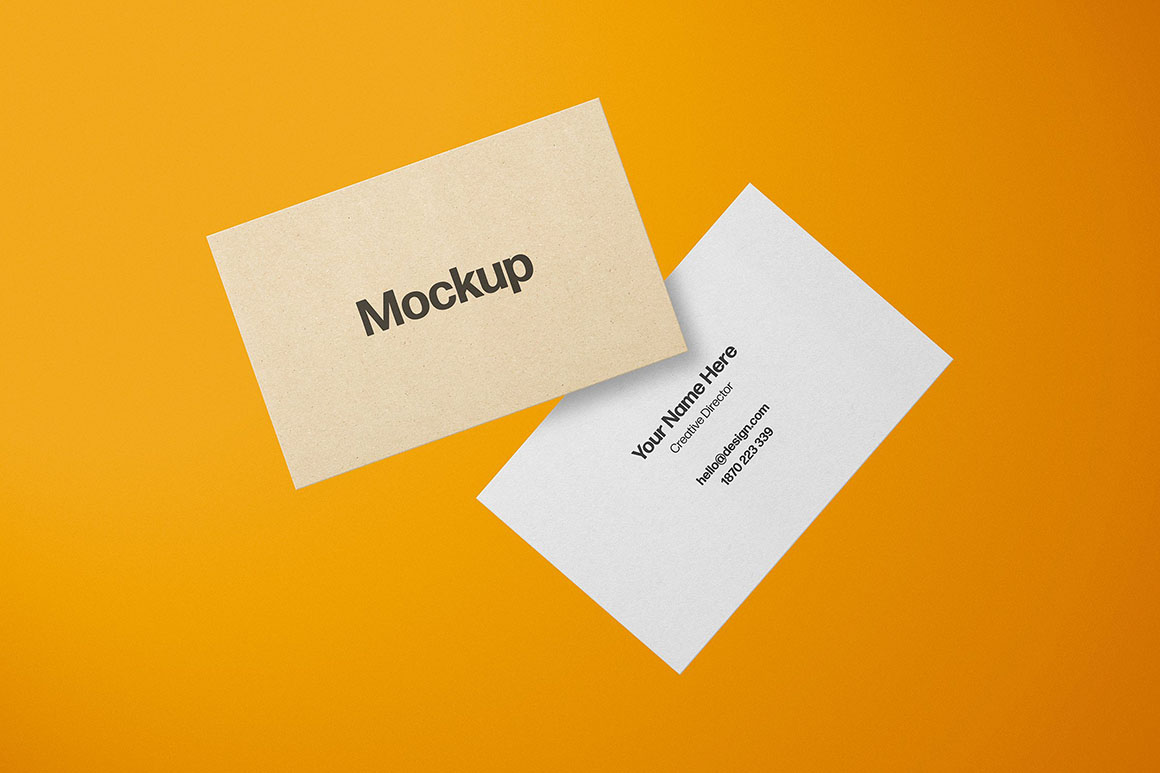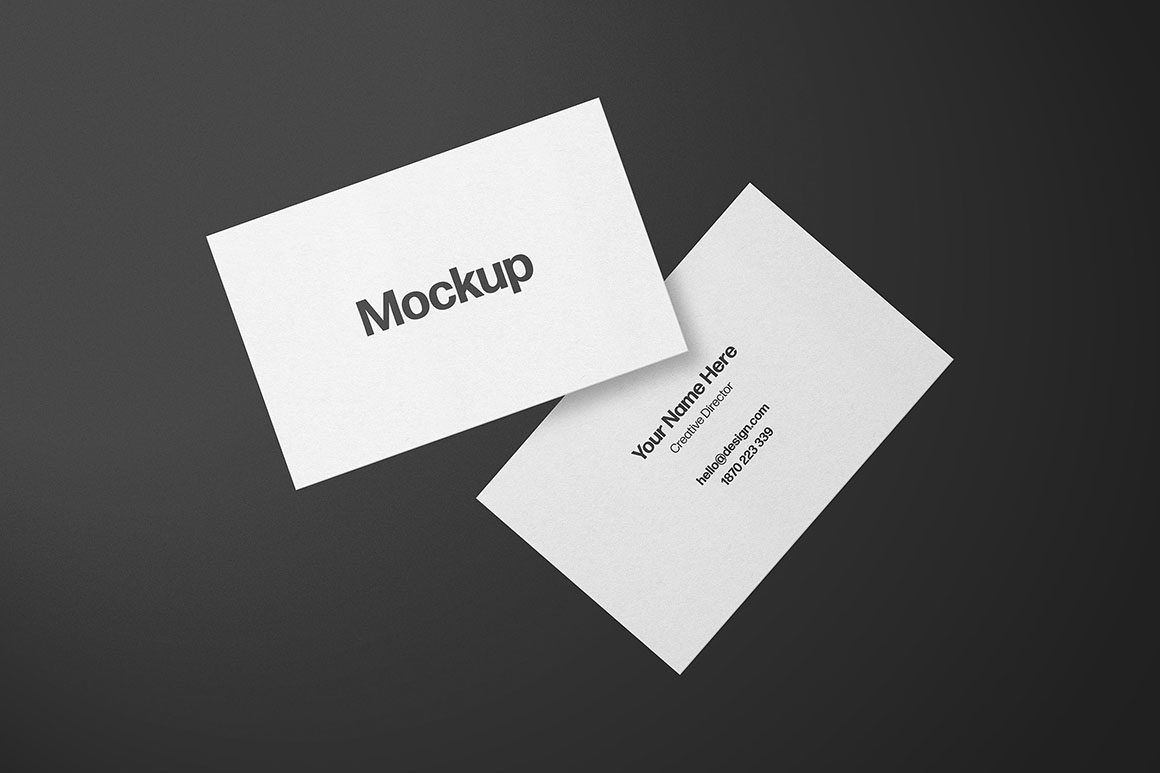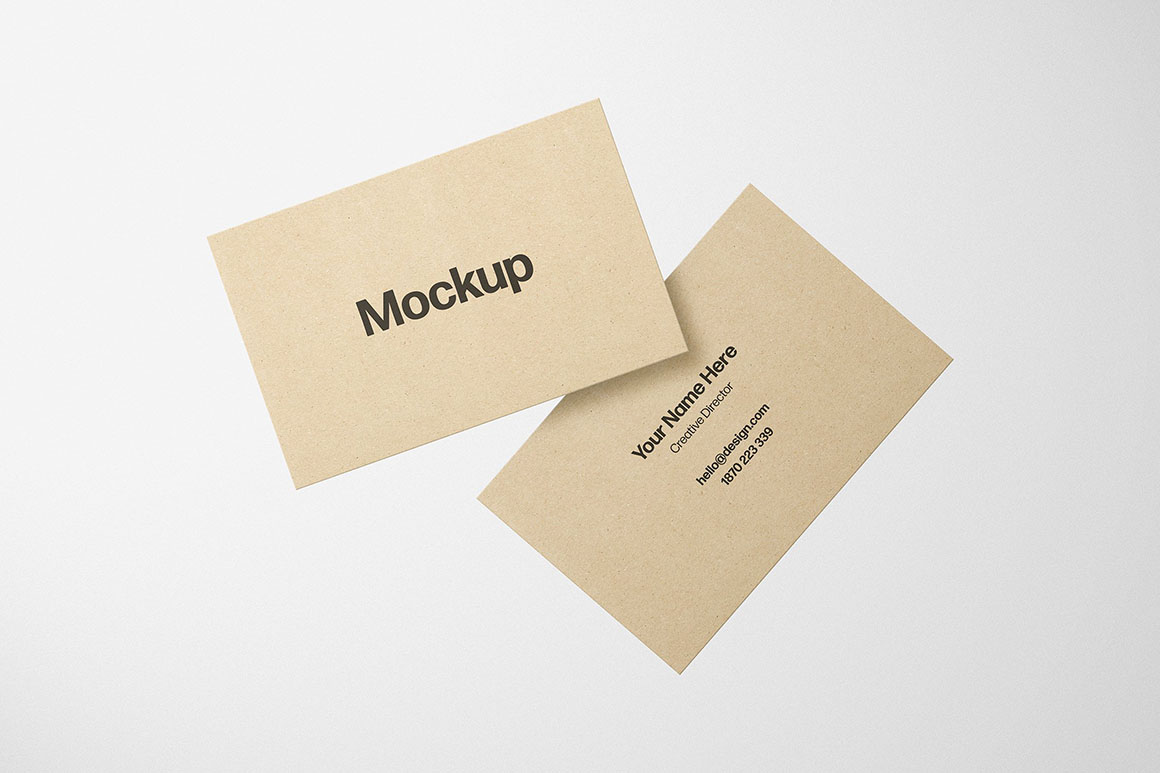 Marble Business Card Mockup
What can be more majestic than a marble background? We've used its sophisticated imagery to combine with an adjustable business card mockup scene and deliver only the best impressions. Take care of details to make your work shine!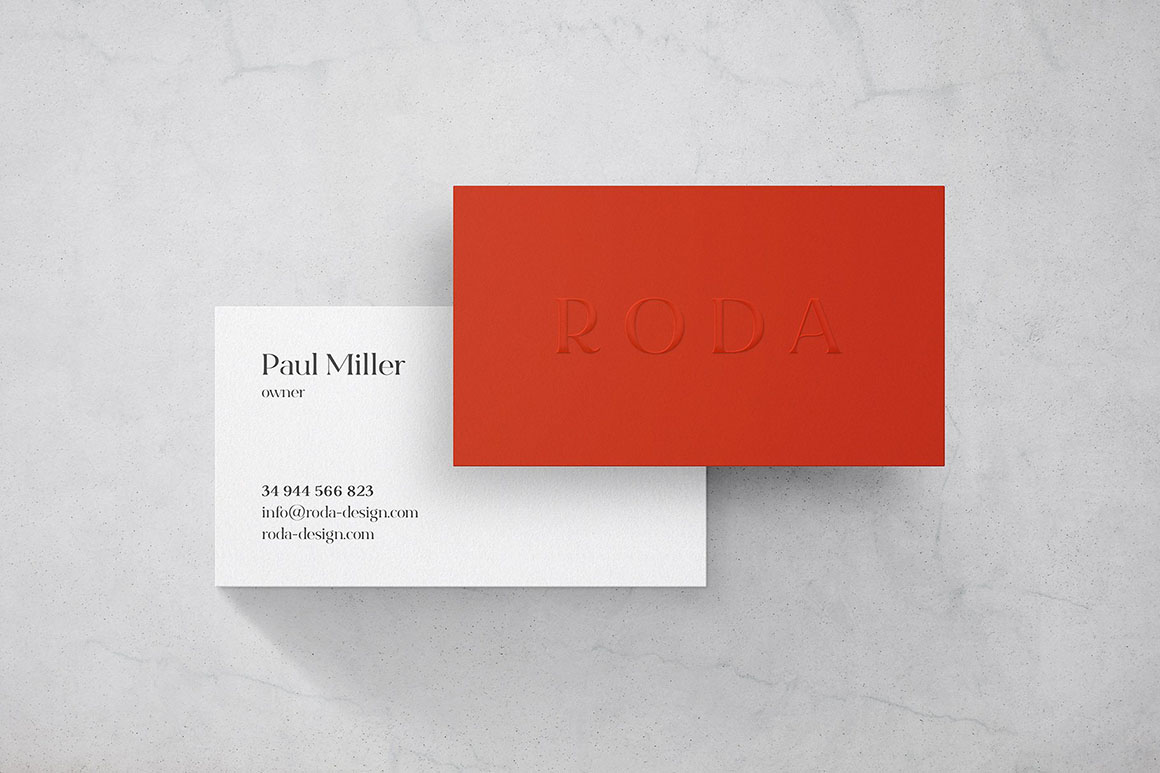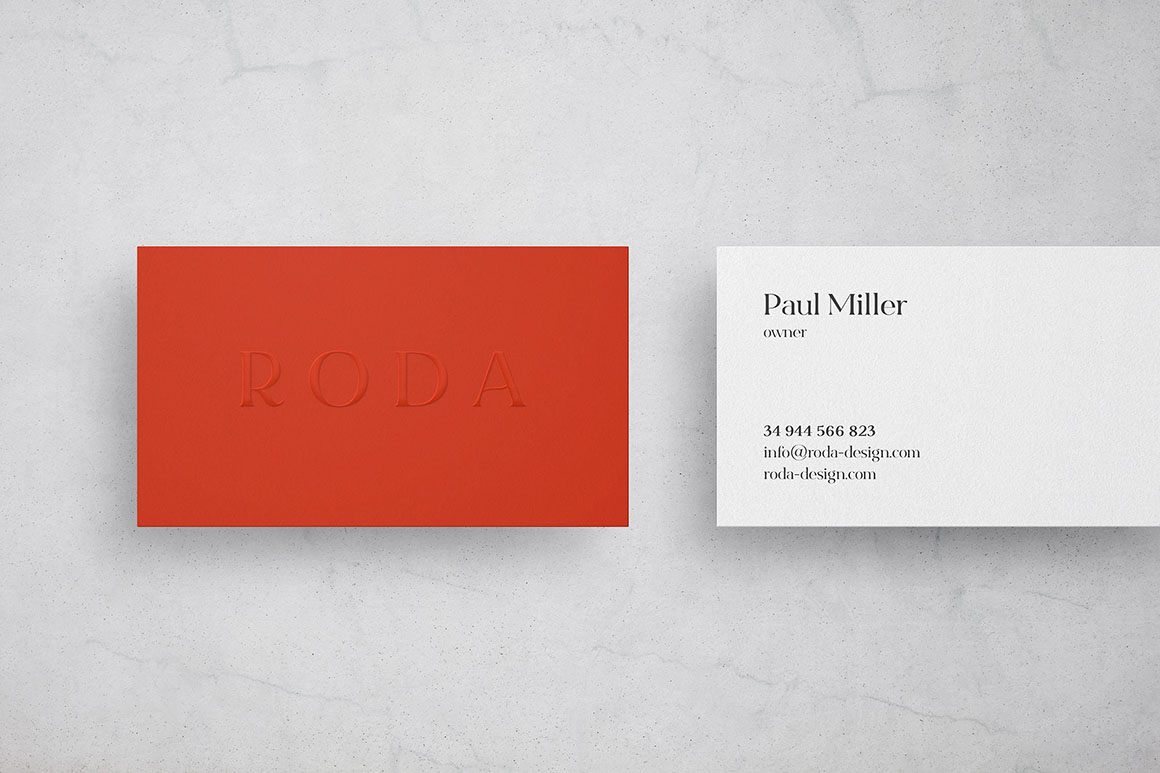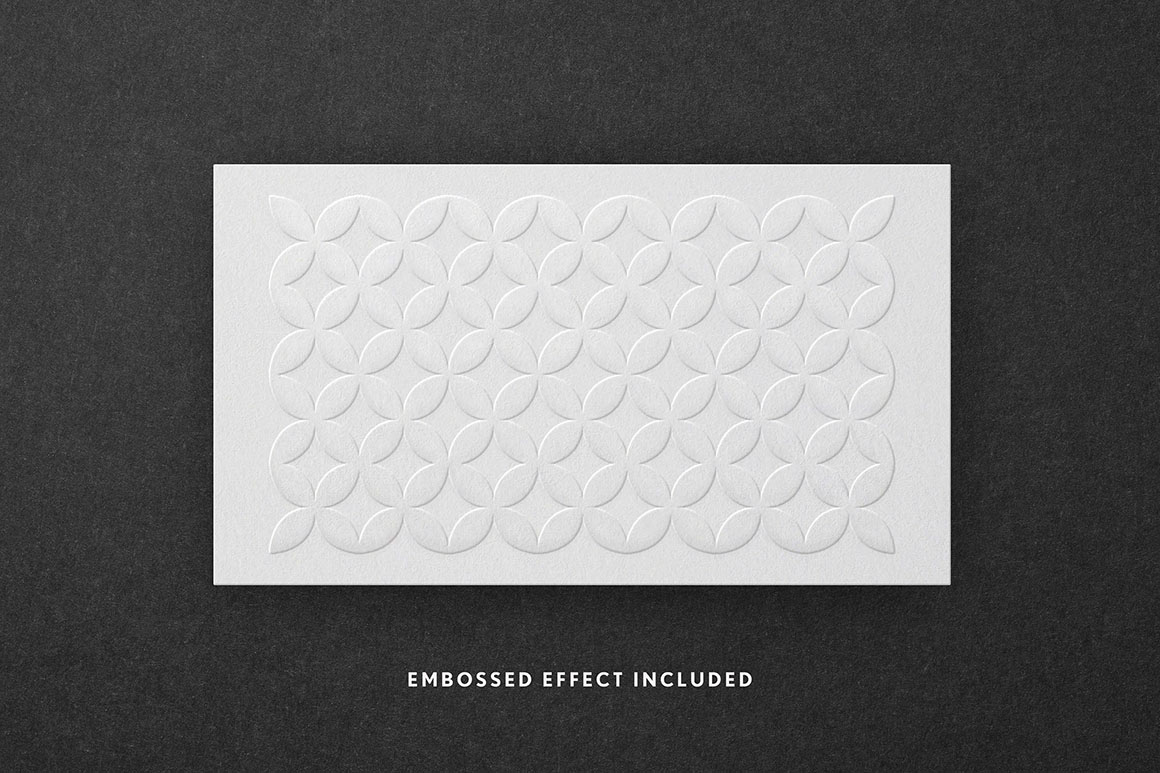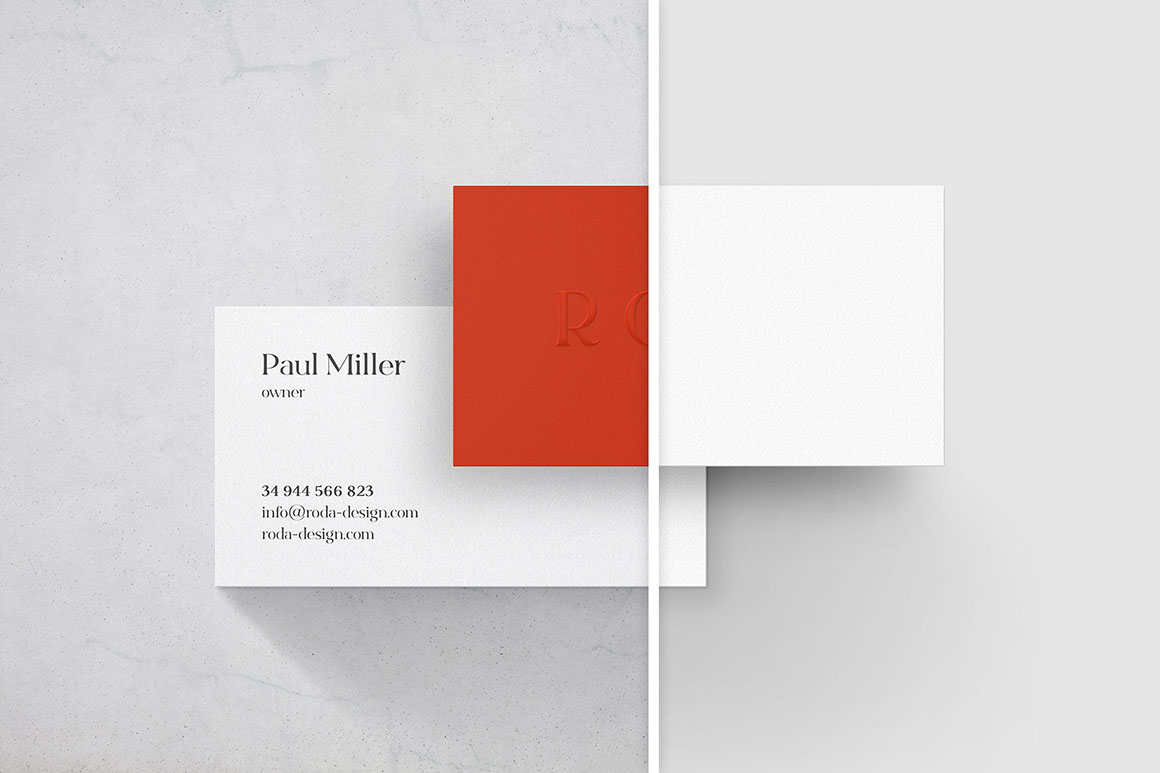 Standing Business Card Mockup
Vector-based files in this business card mockup pack give a carte blanche to any adjustment manipulations. Foil lettering (silver/gold) provides the scene with a drop of sophistication if you decide to turn this feature on. Choose from the offered background versions to finish the look and go harvest the admiration!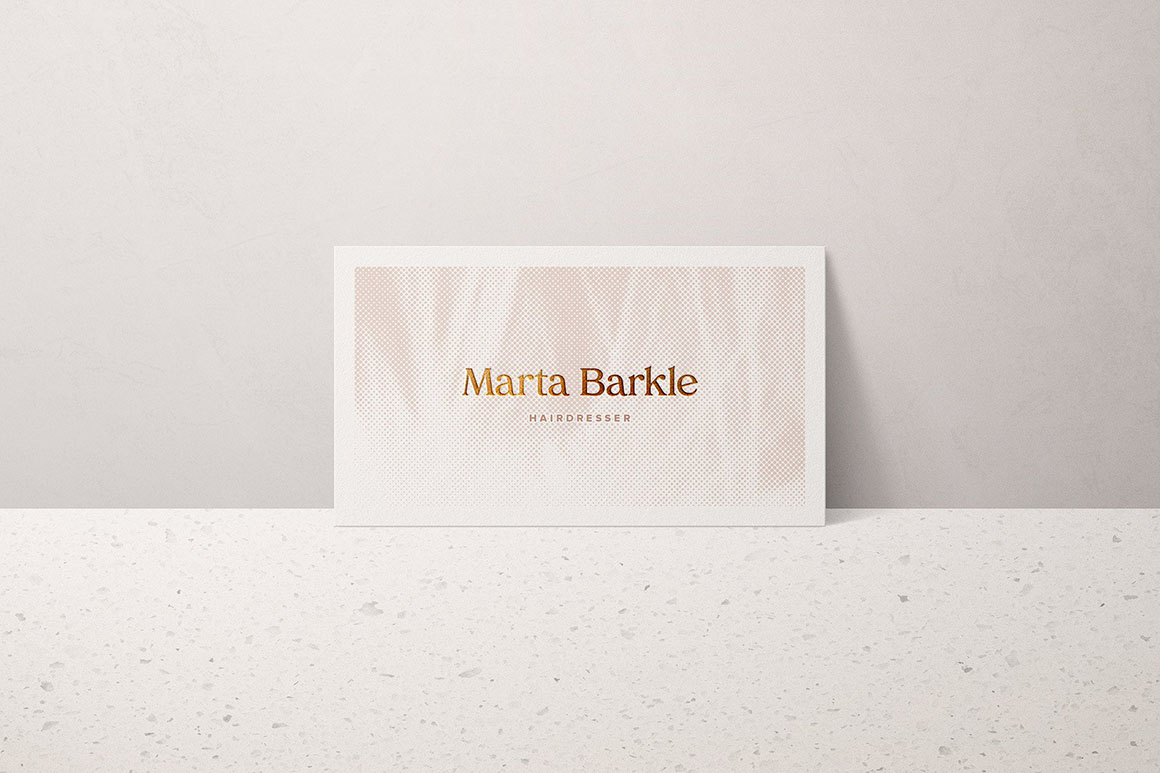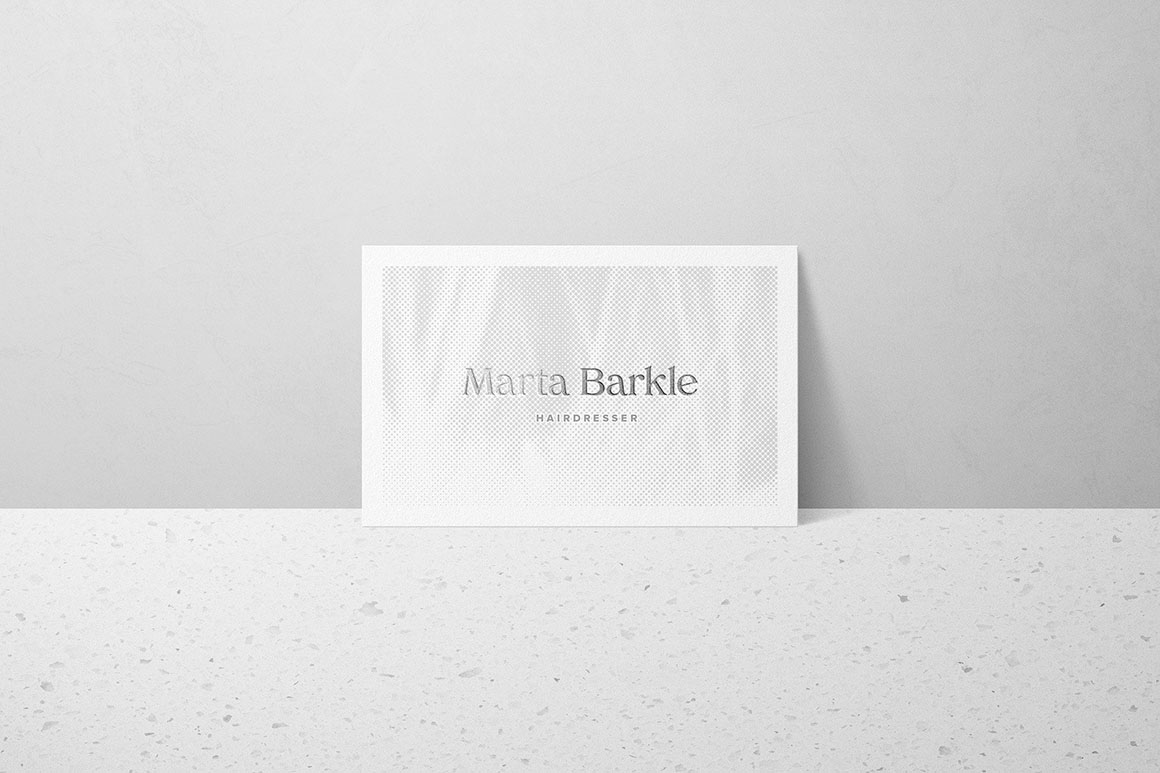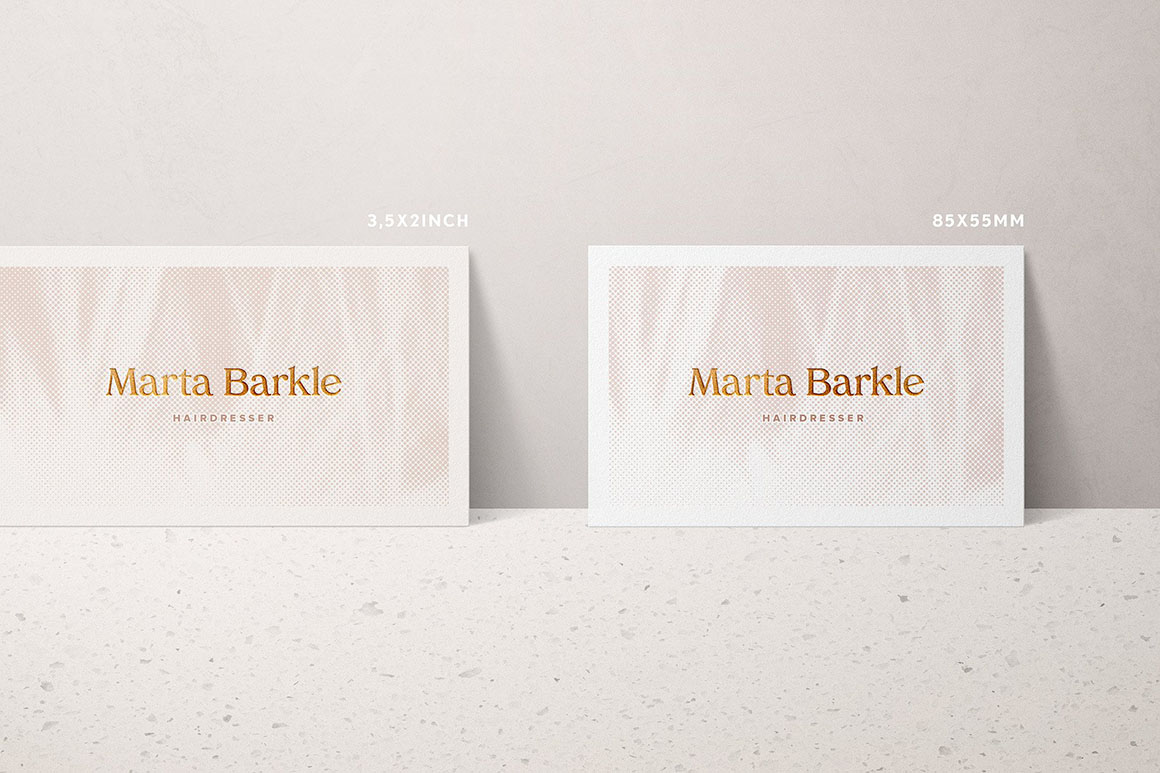 Scattered Business Cards Mockup
Chaotic yet very aesthetically placed, these business cards look artistically pleasing in this mockup set. If you're not into such crazy fireworks, there's the second option included: the humble duo, able to present your work as well as the other scene can. And don't forget about 2 background textures and gold & silver foil options included!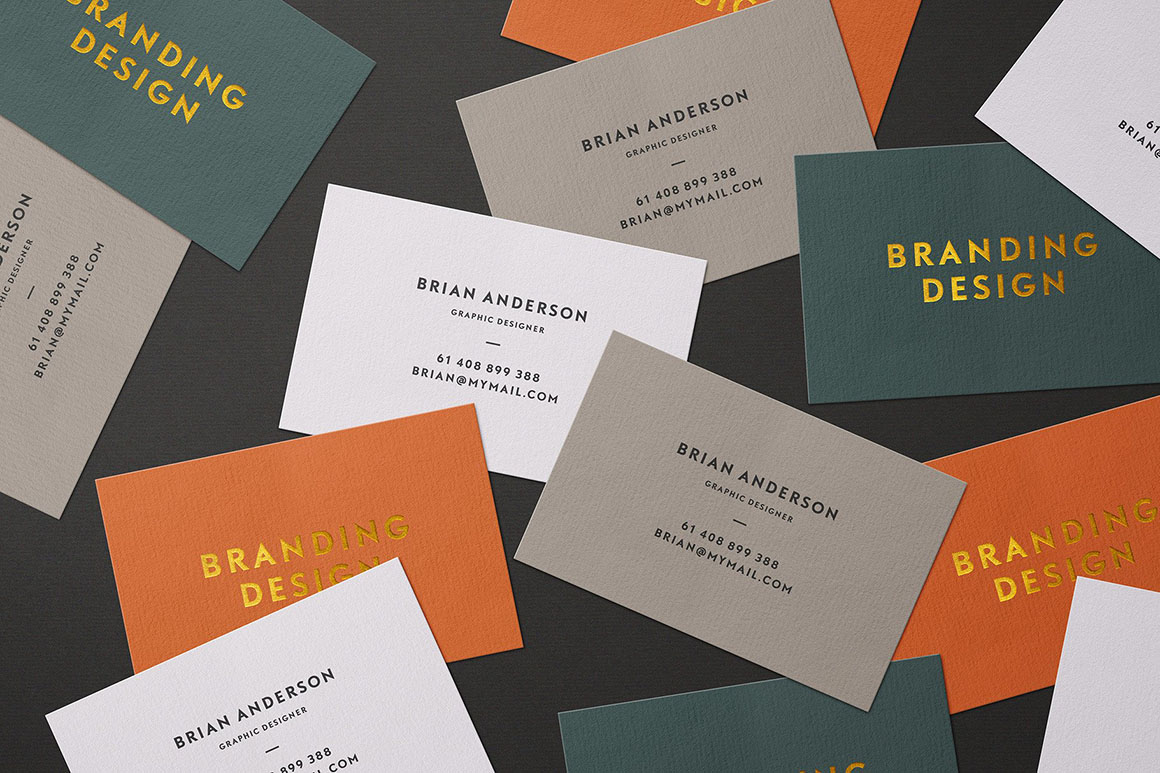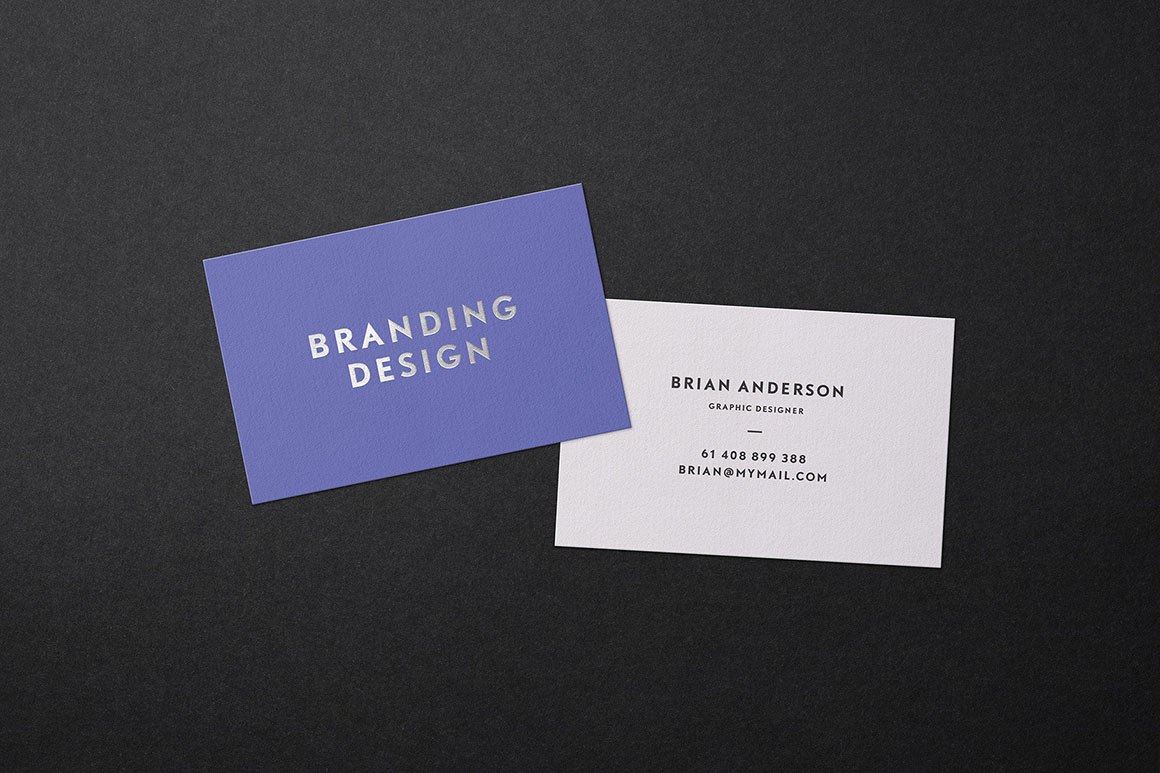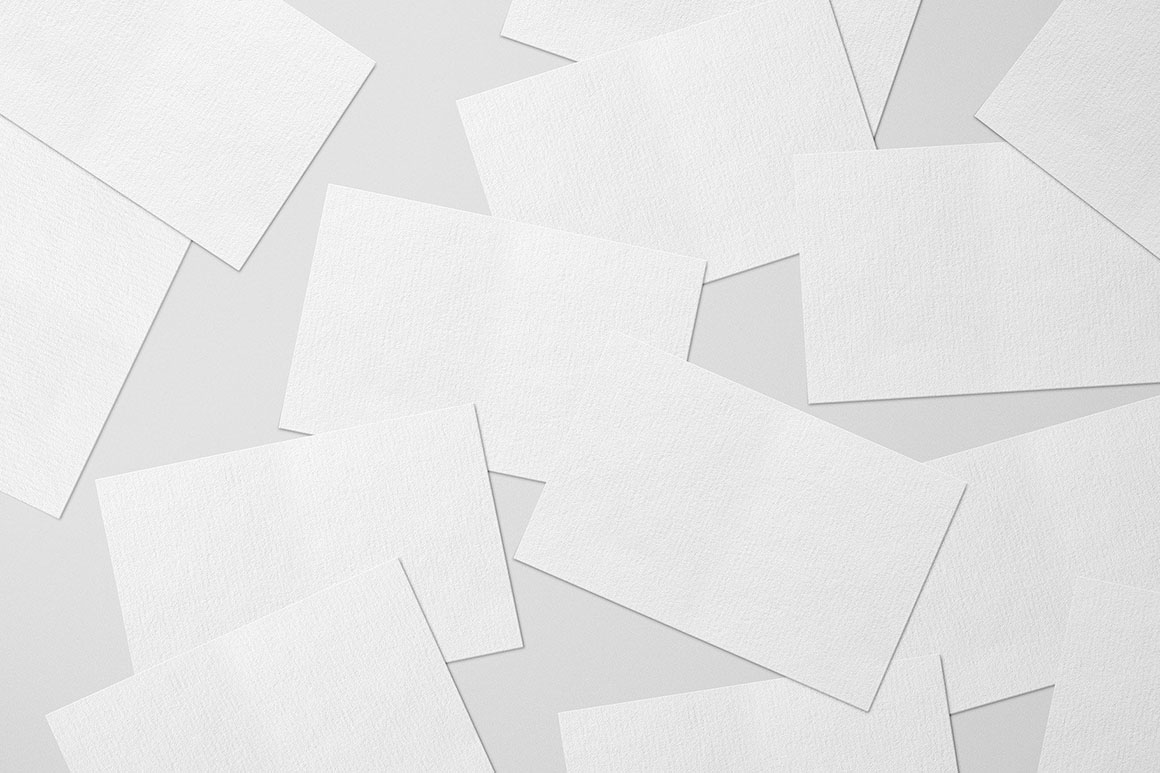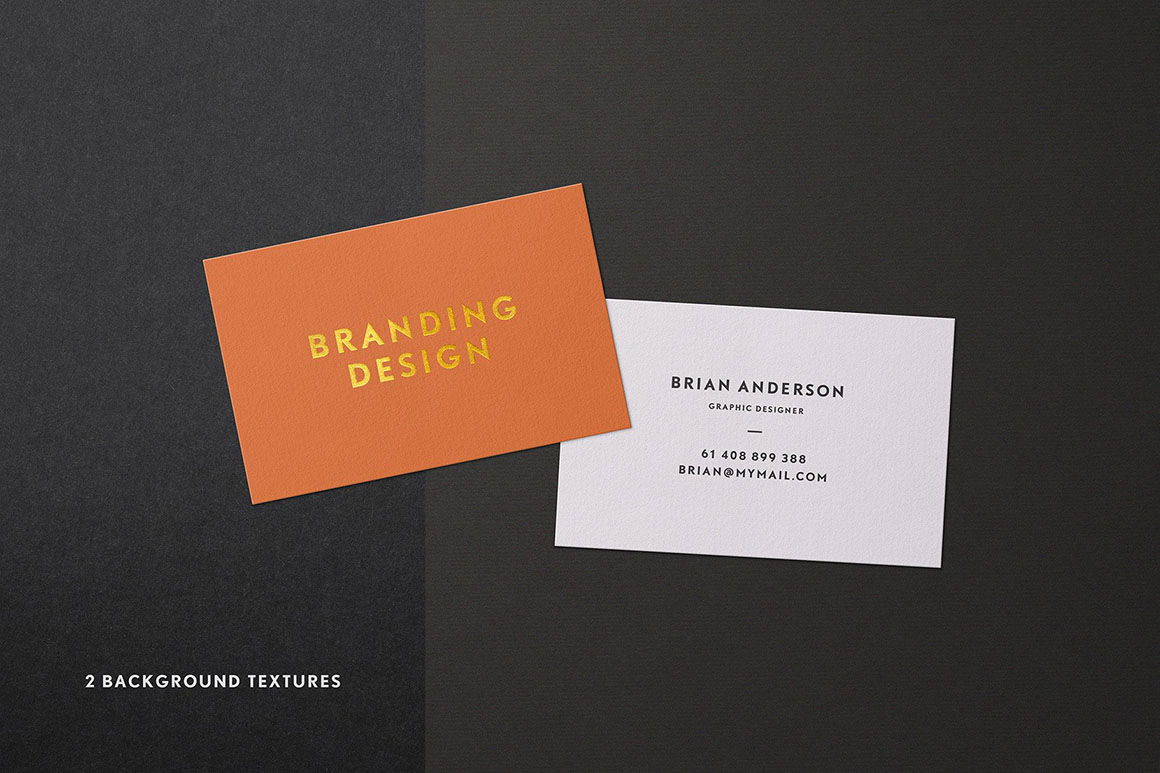 Stacked Business Card Mockup
Welcome the business card mockup stacked in two different ways! But that's not the only interesting thing about it — here are many other features to be checked: special effects for the placed lettering, plastic texture overlay, and diverse backgrounds to choose from.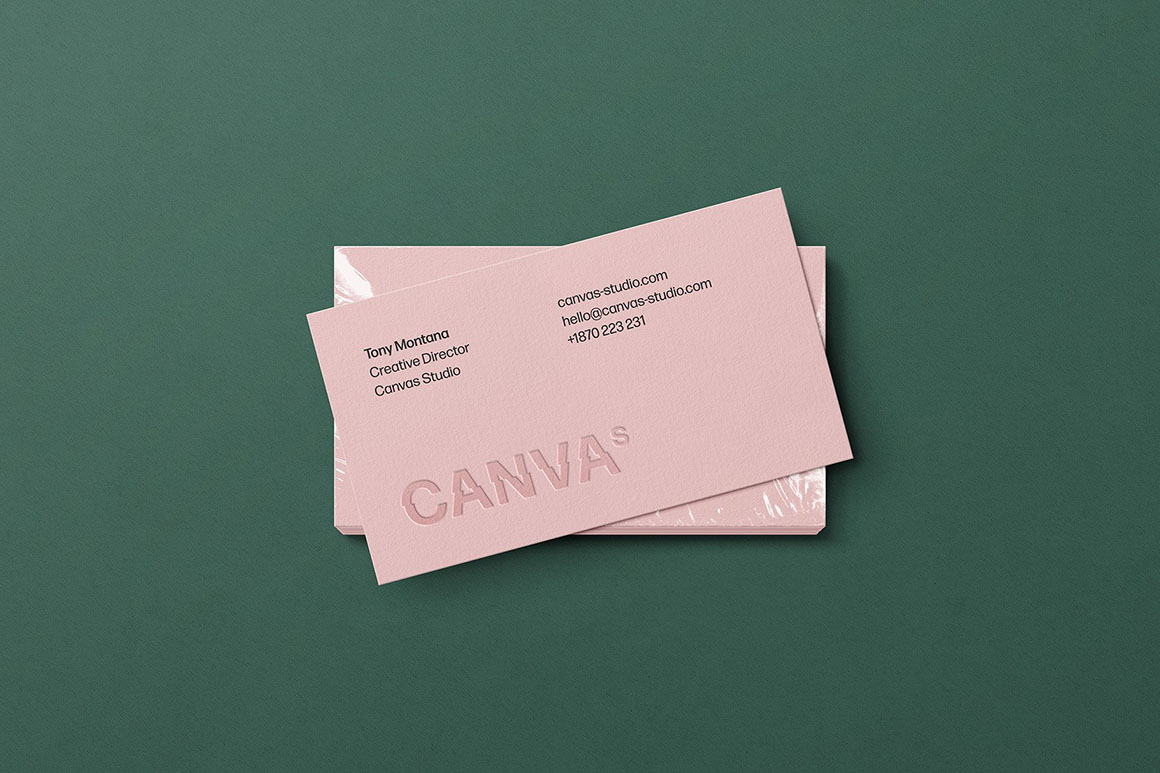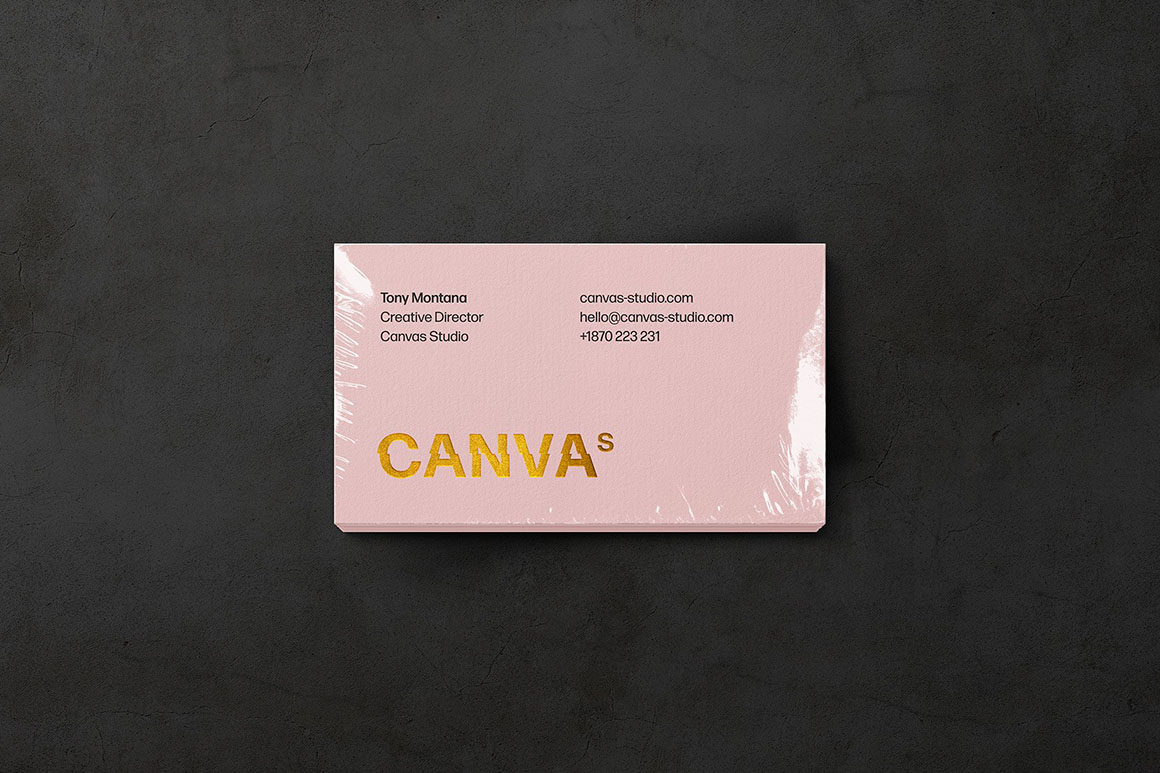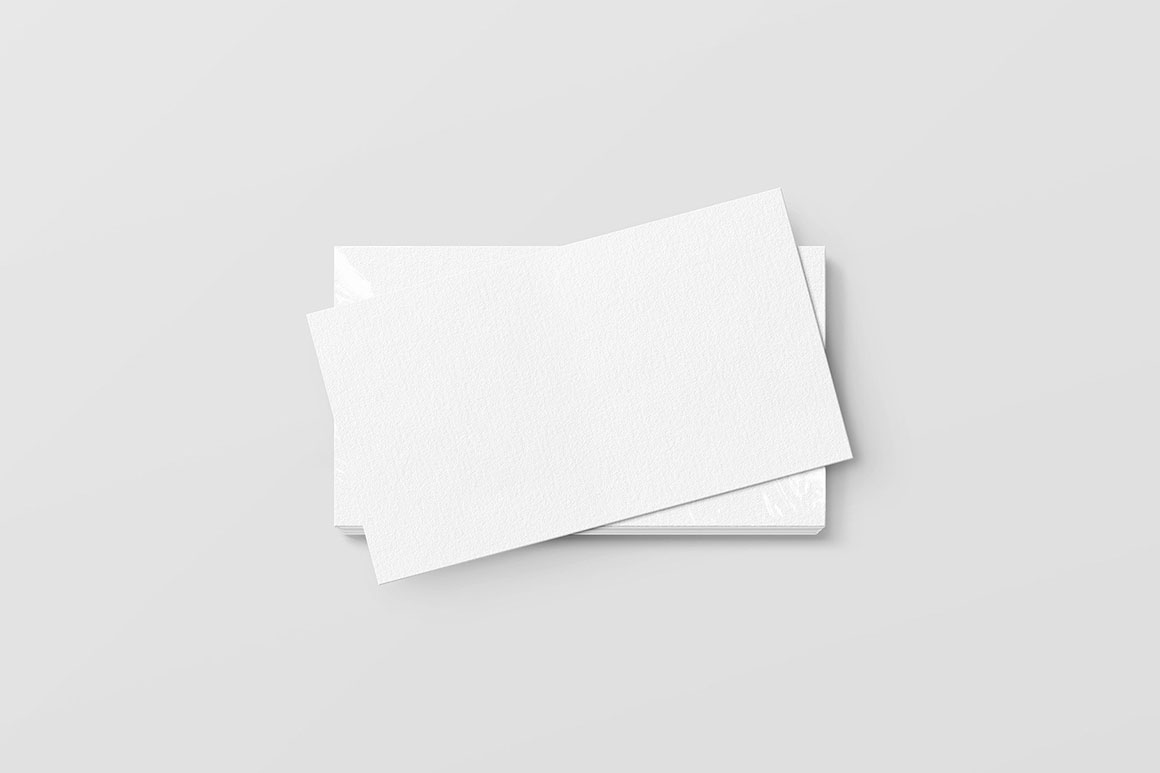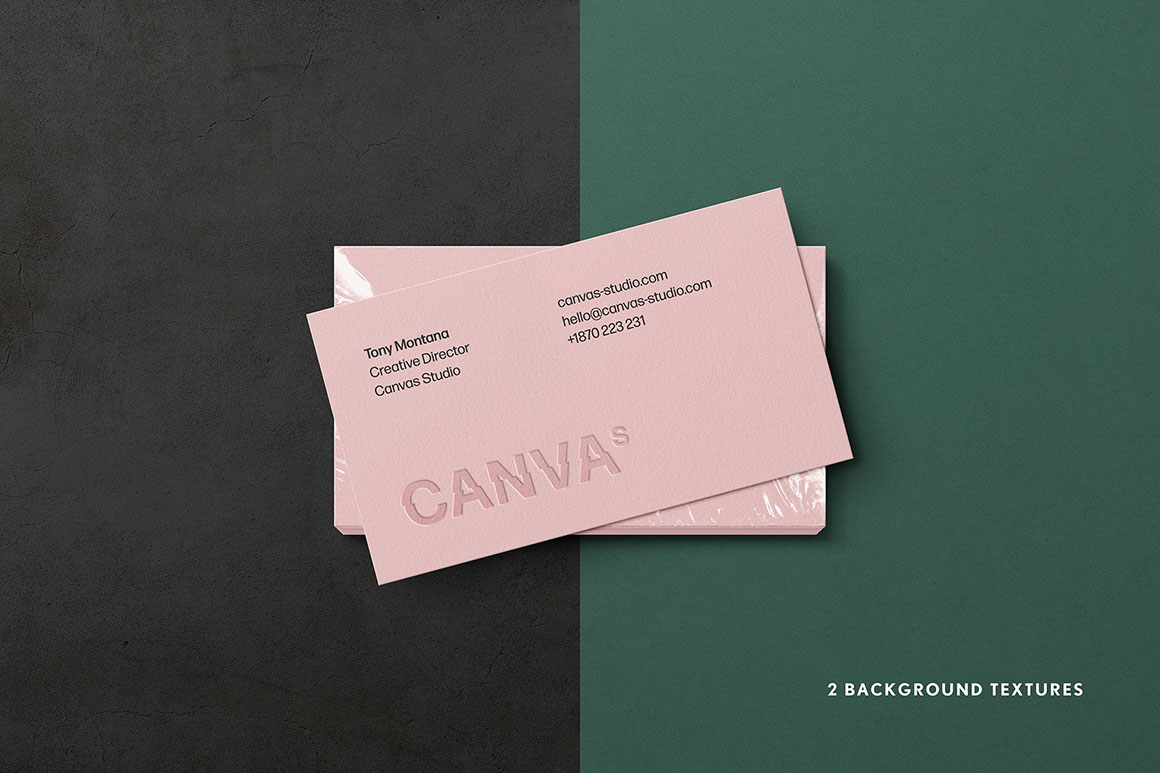 Business Cards Mockup Scene
Spread the word about your brand, using the right reliable tools for it! Add your designs to the multitude of business cards: you can have them all in one style or pick separate designs for each. Graphics can be added easily and adjusted within the scene due to the Smart Objects included.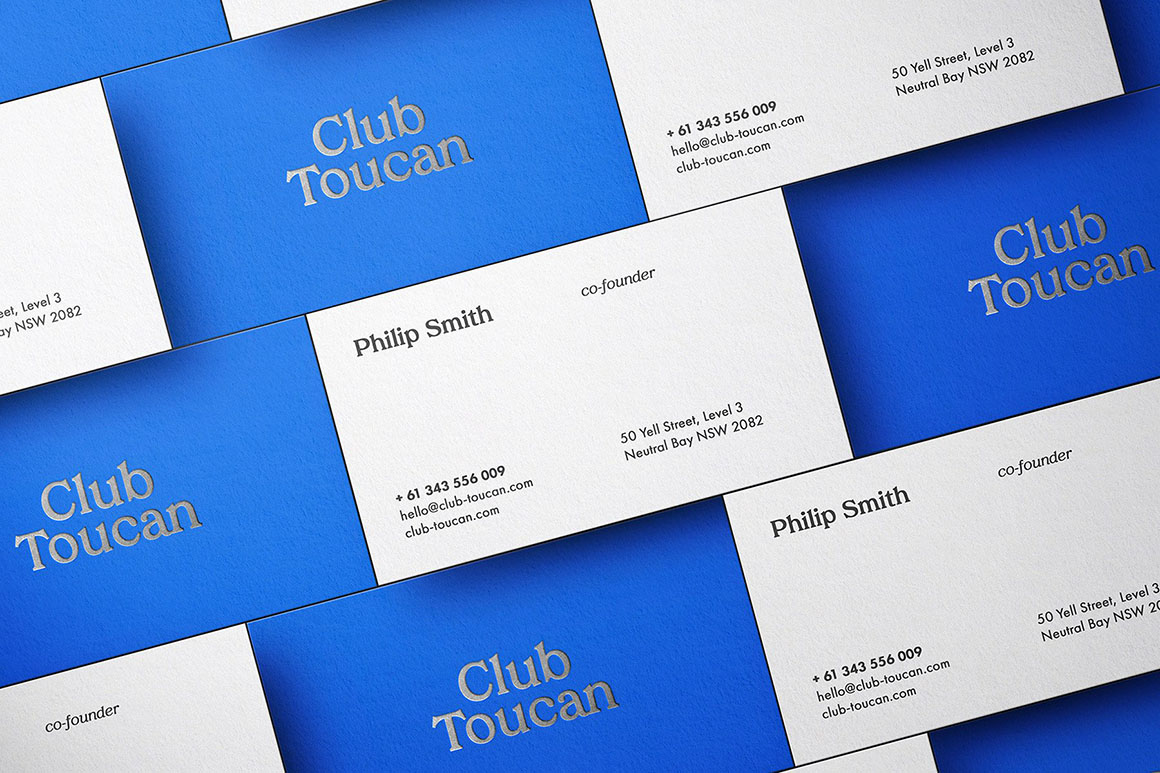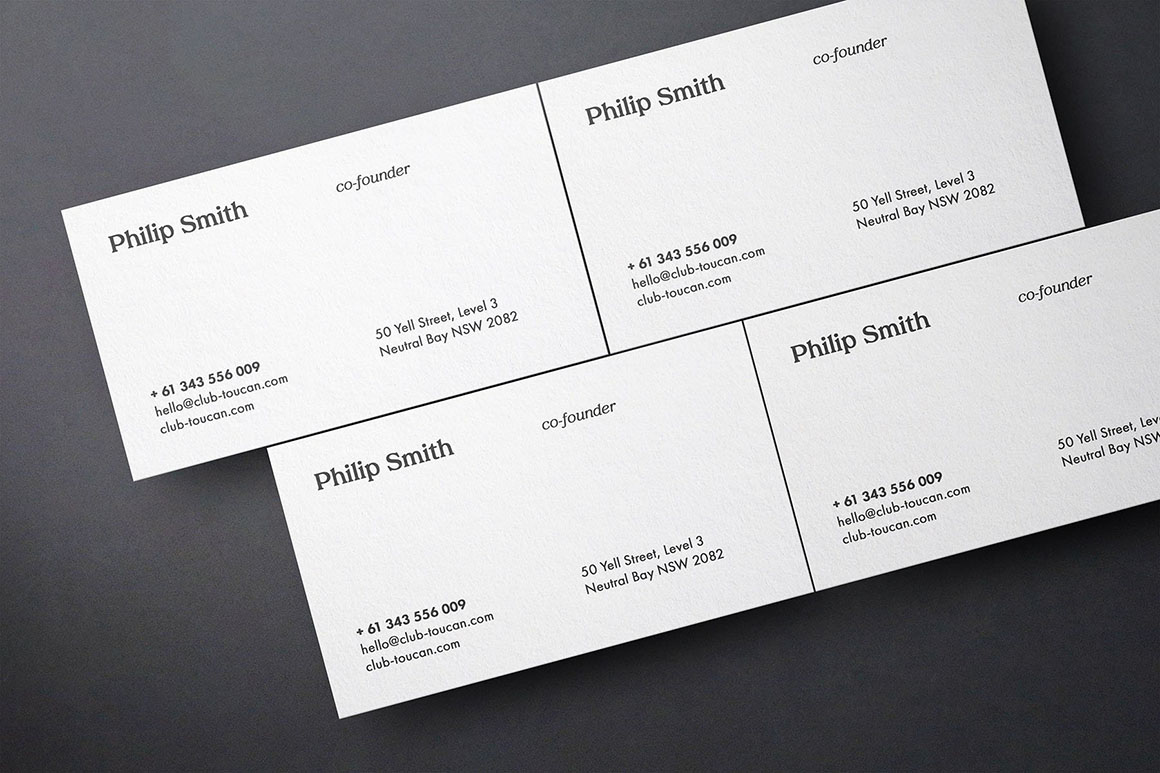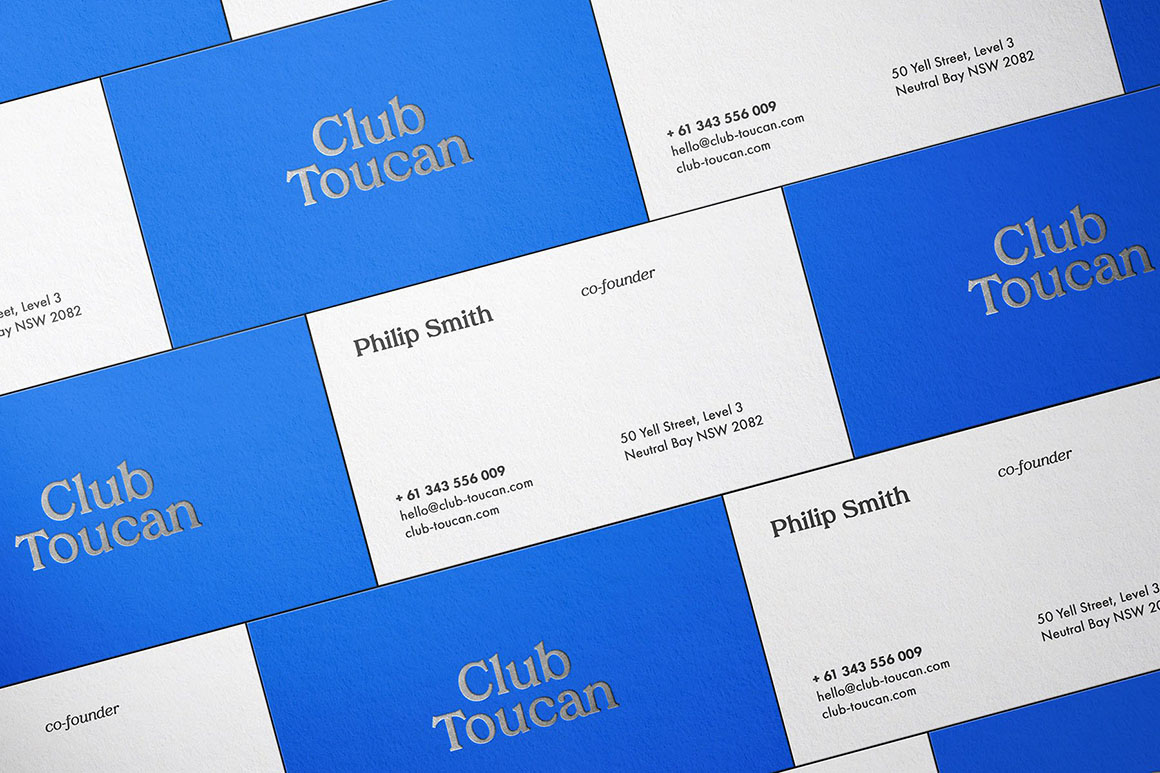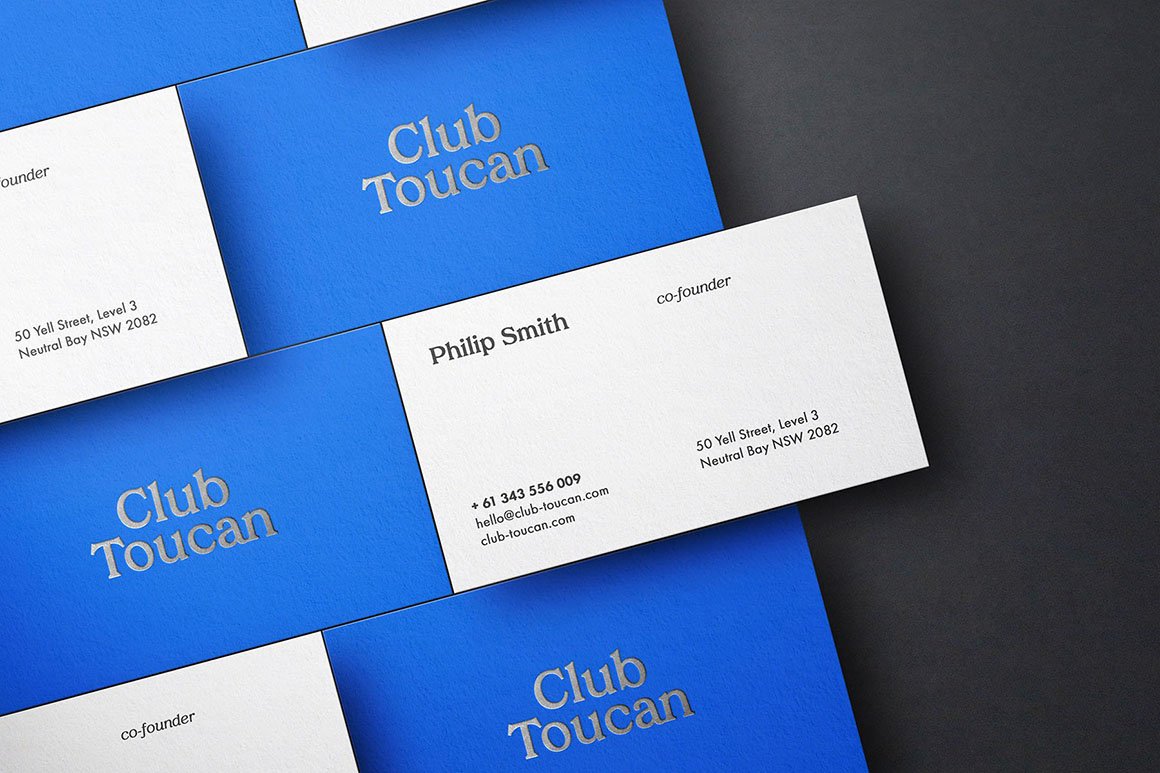 Square Business Card Mockup
The unusual format for the unique designs to be introduced! Try this mockup scene with awesome square business cards: add there your logotype, illustration, pattern, or font and then apply the holographic effect to make it shine. Perfect for branding projects, portfolios, website presentations, and more!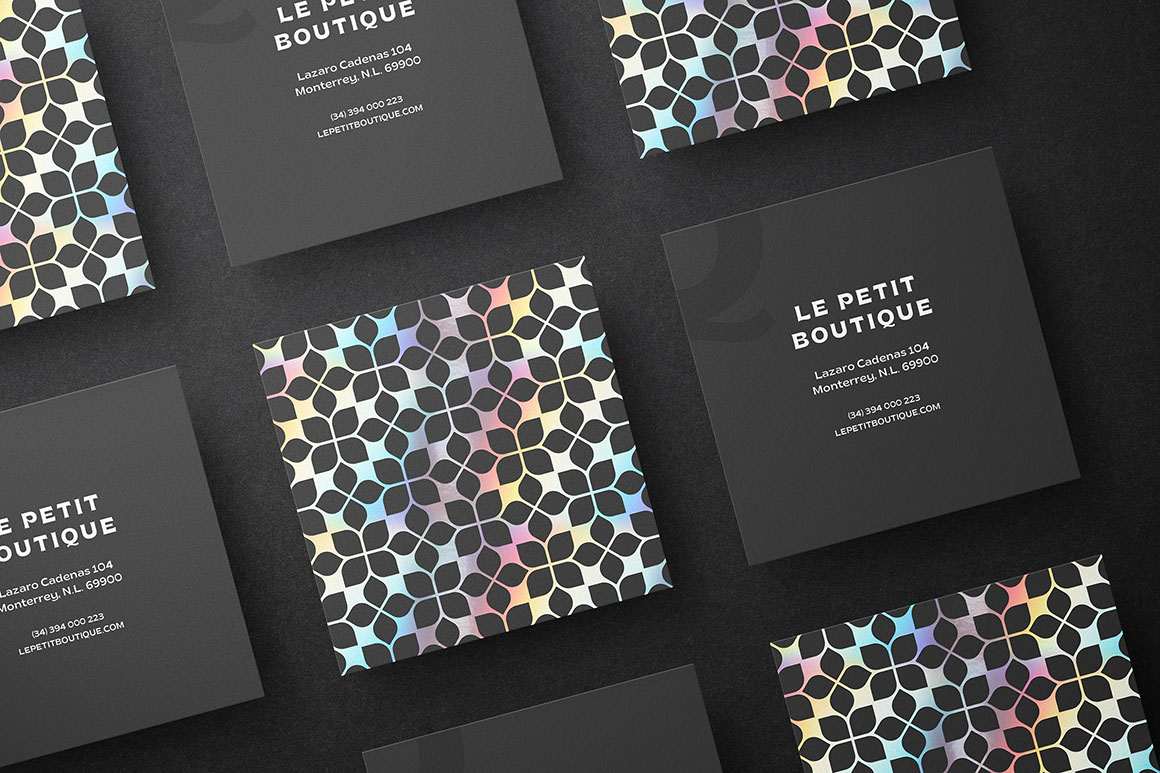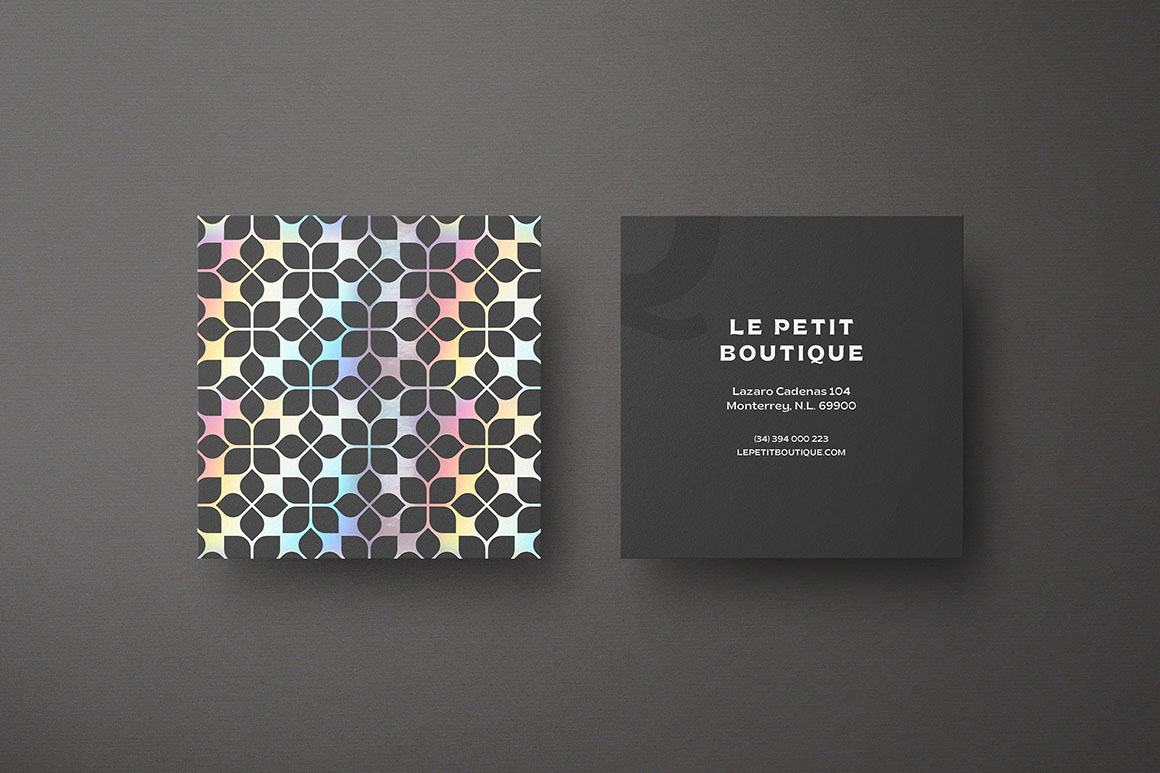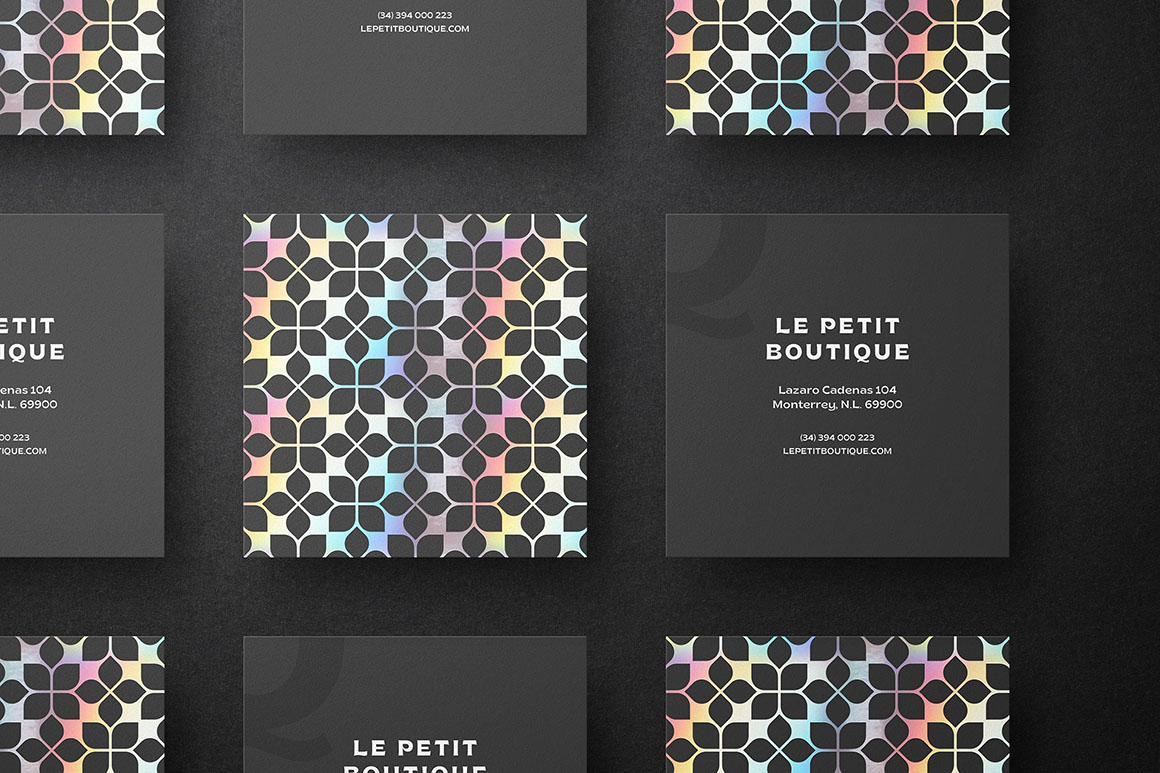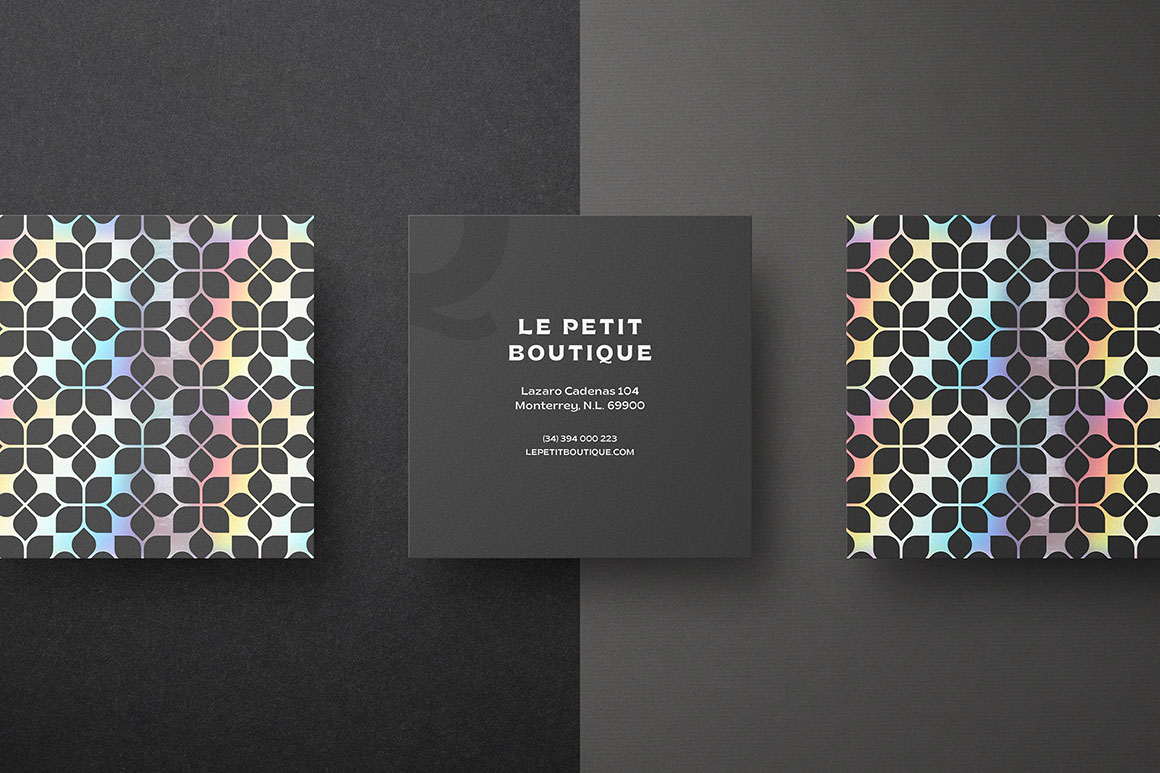 Marta Business Card Mockup Scenes
The 3,5×2 inches business card mockups have 3 shadows to drop, depending on your imaginable source of light. On the whole, you can cover the scene with 2 shadow overlays or just turn them off, it's up to you.  Plus, you can play around with 3 monochrome backgrounds, included in the kit.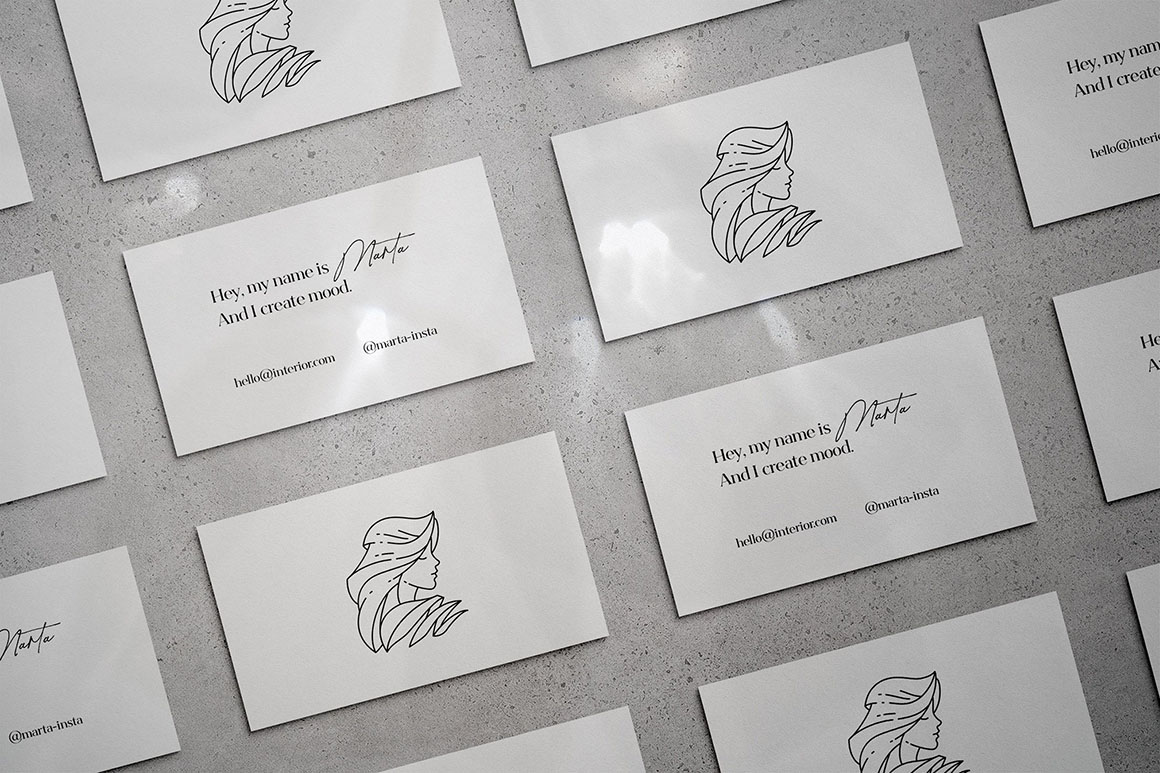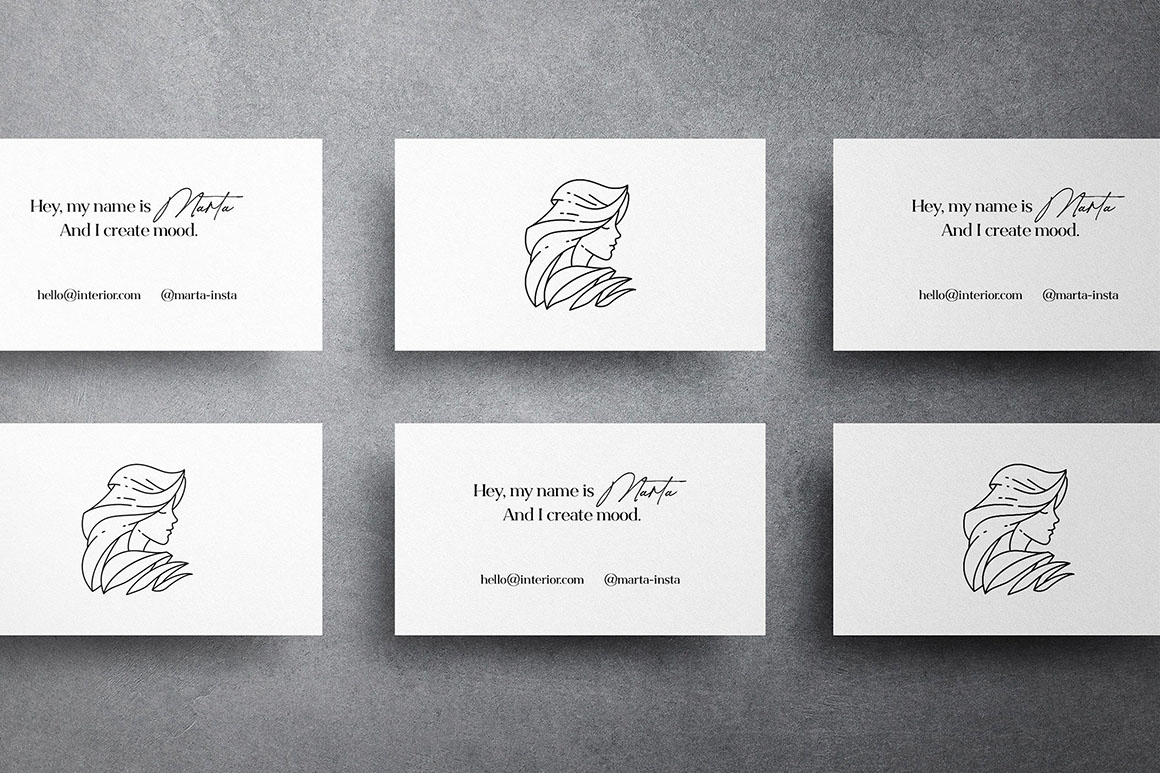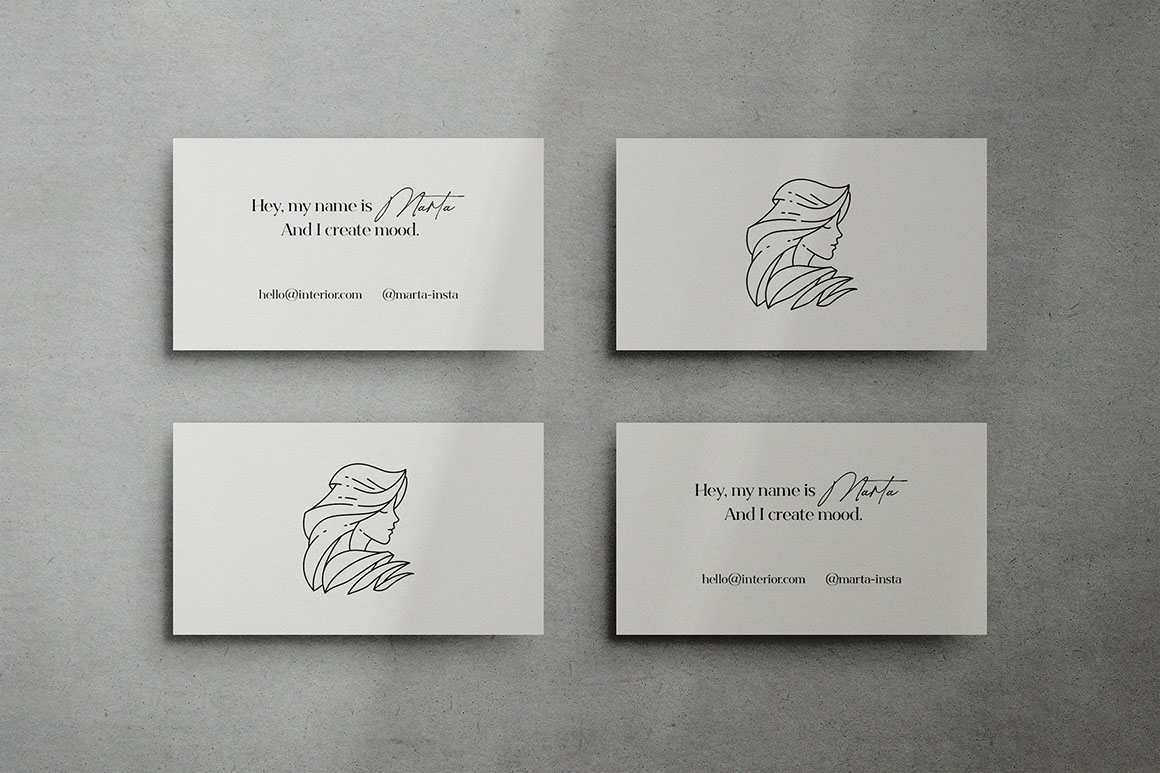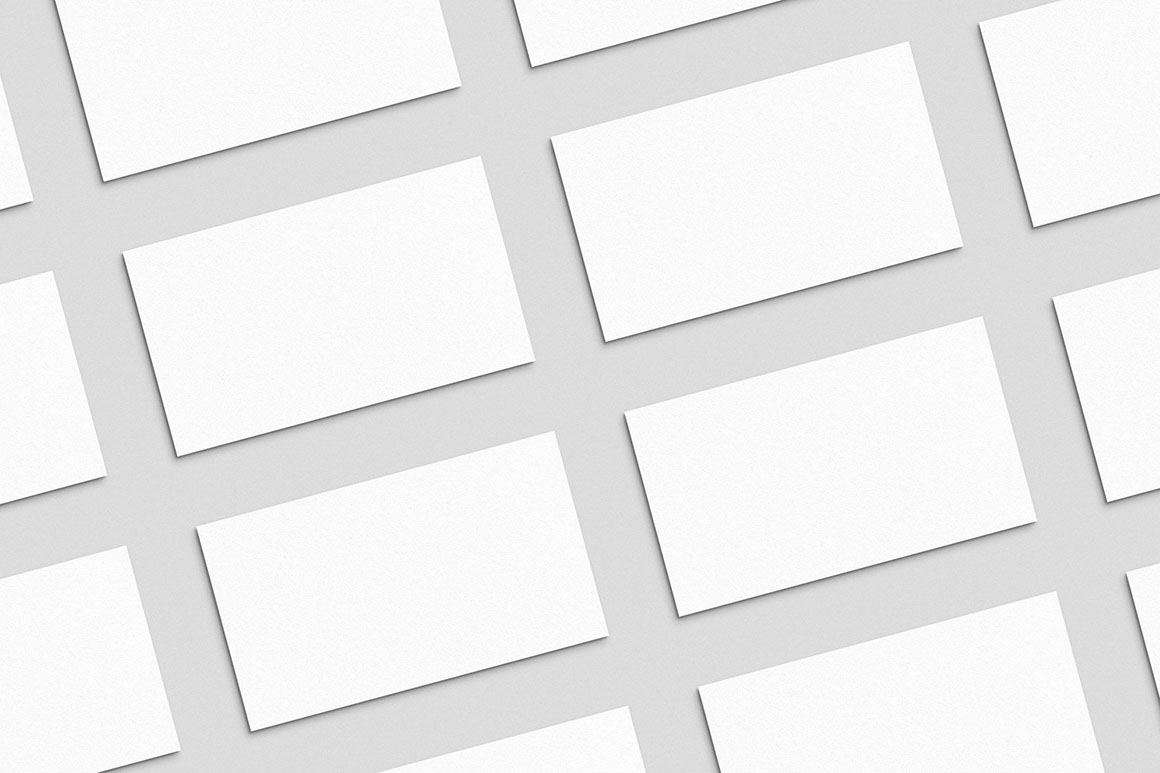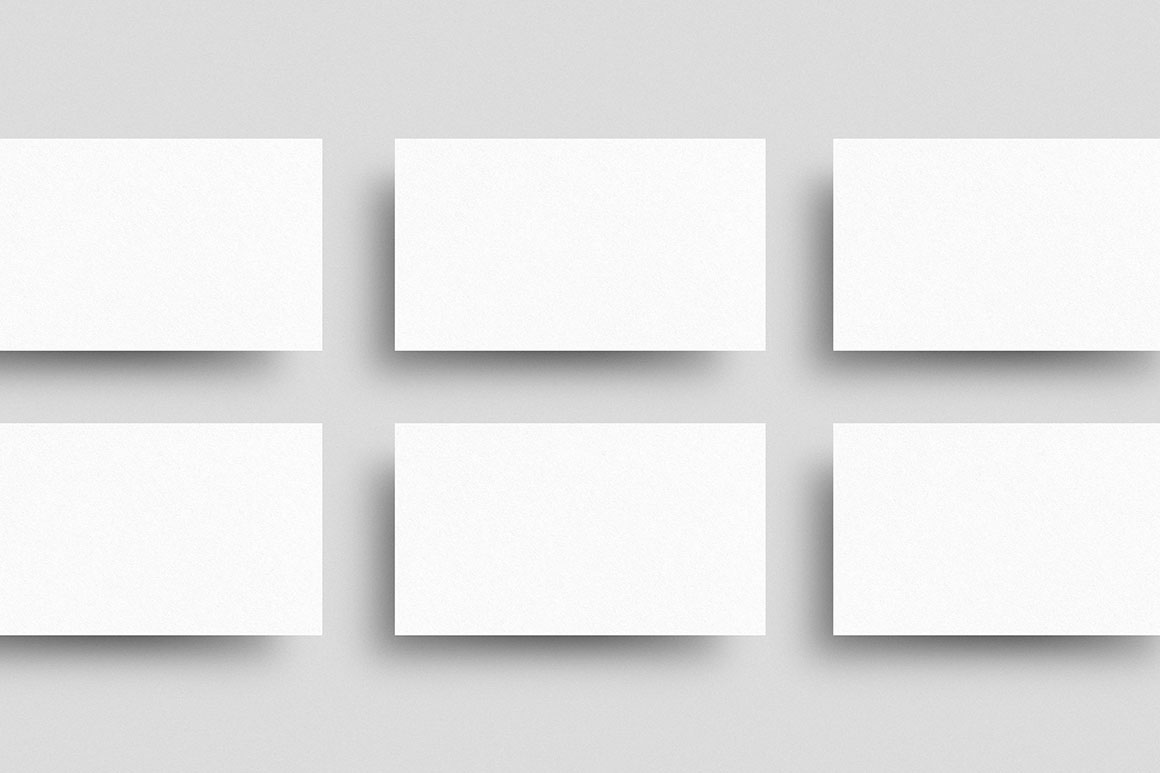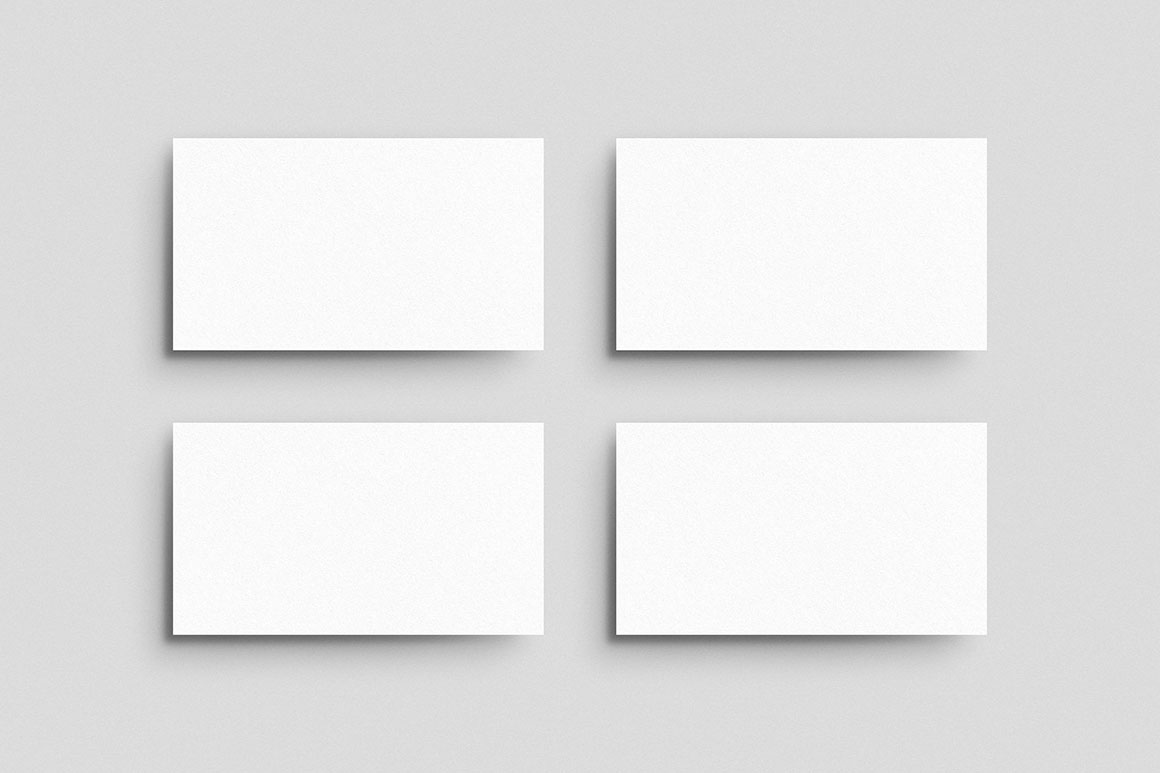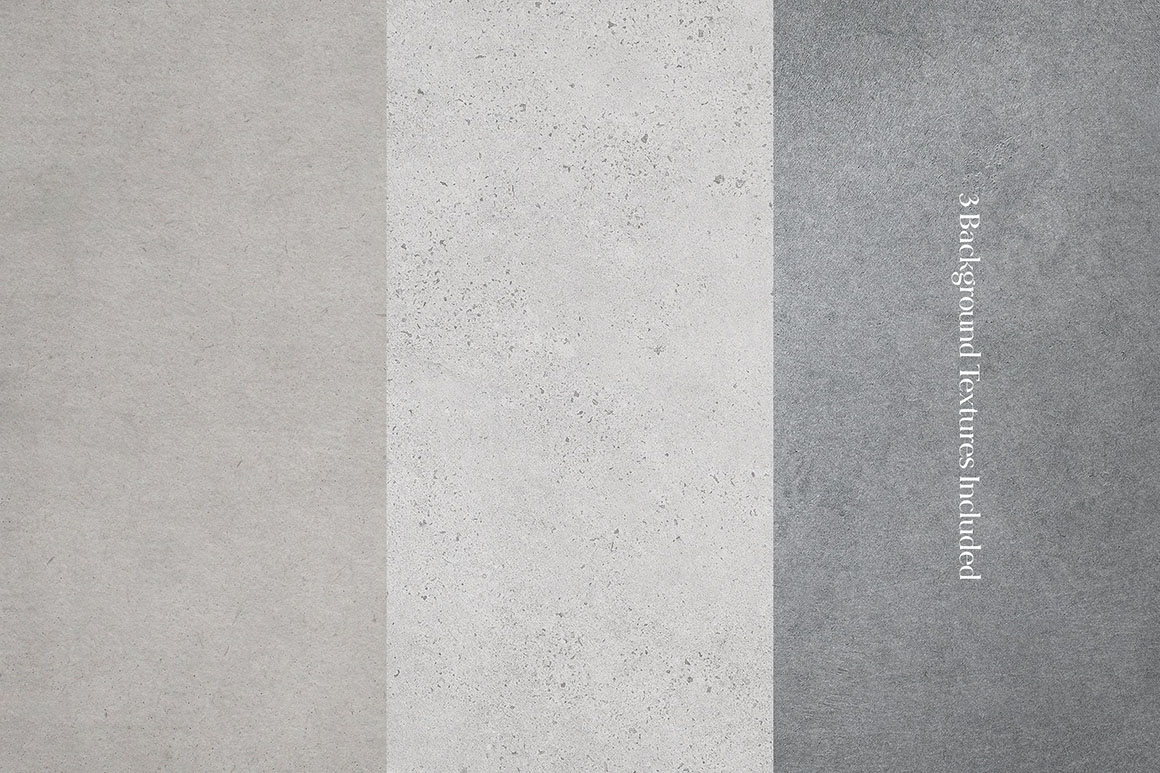 Vertical Business Card Mockup
We've worked on every detail of these business card scenes to deliver the best quality for your convenient use. Background textures choice, embossed & debossed effects, vector-based files — these are the elements of a successful result!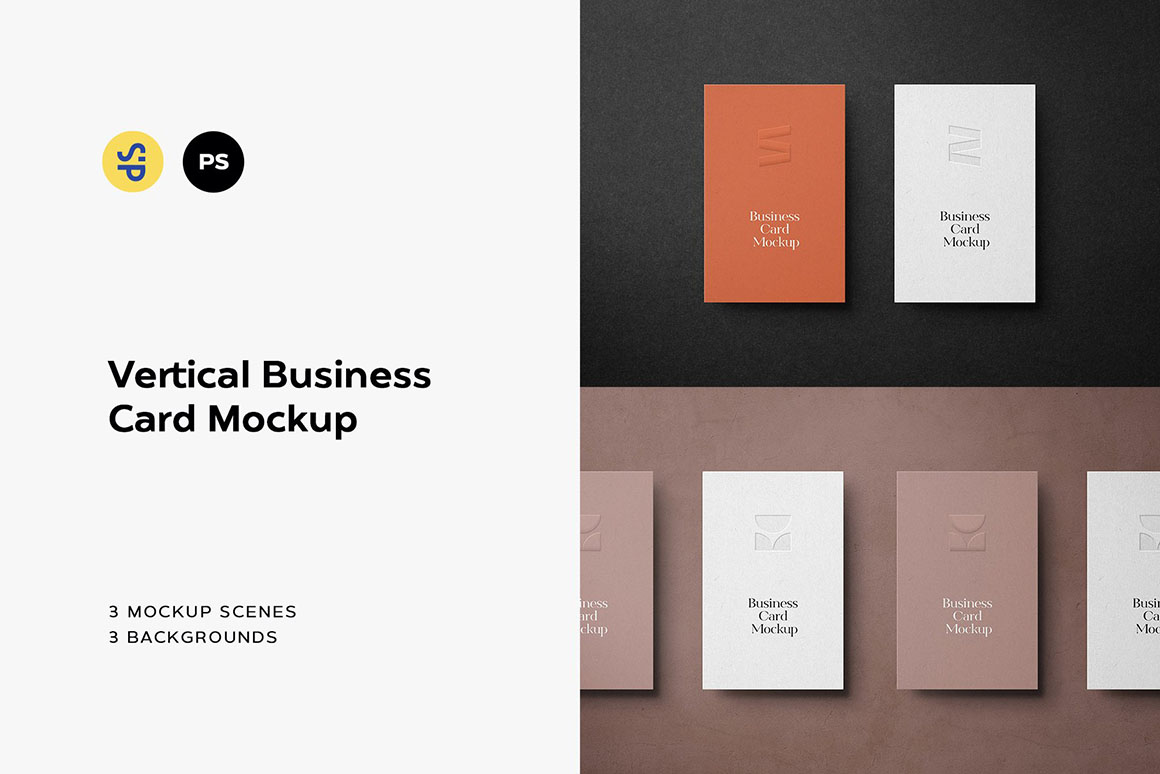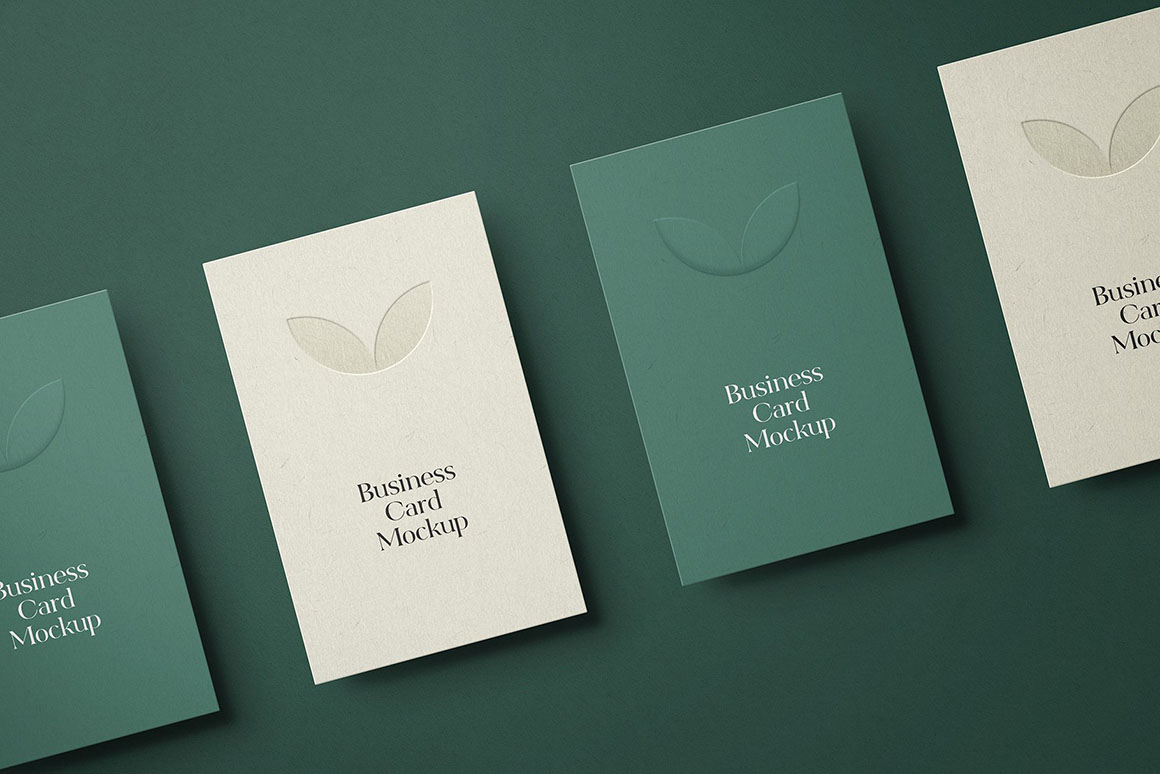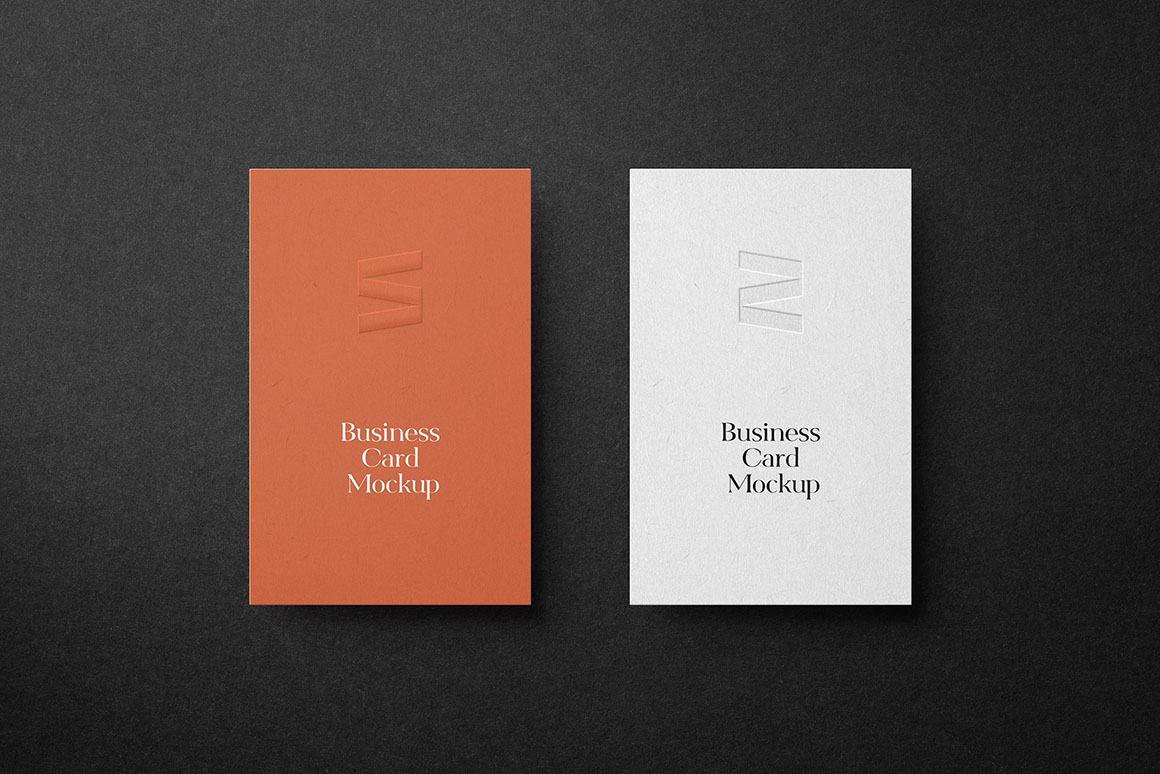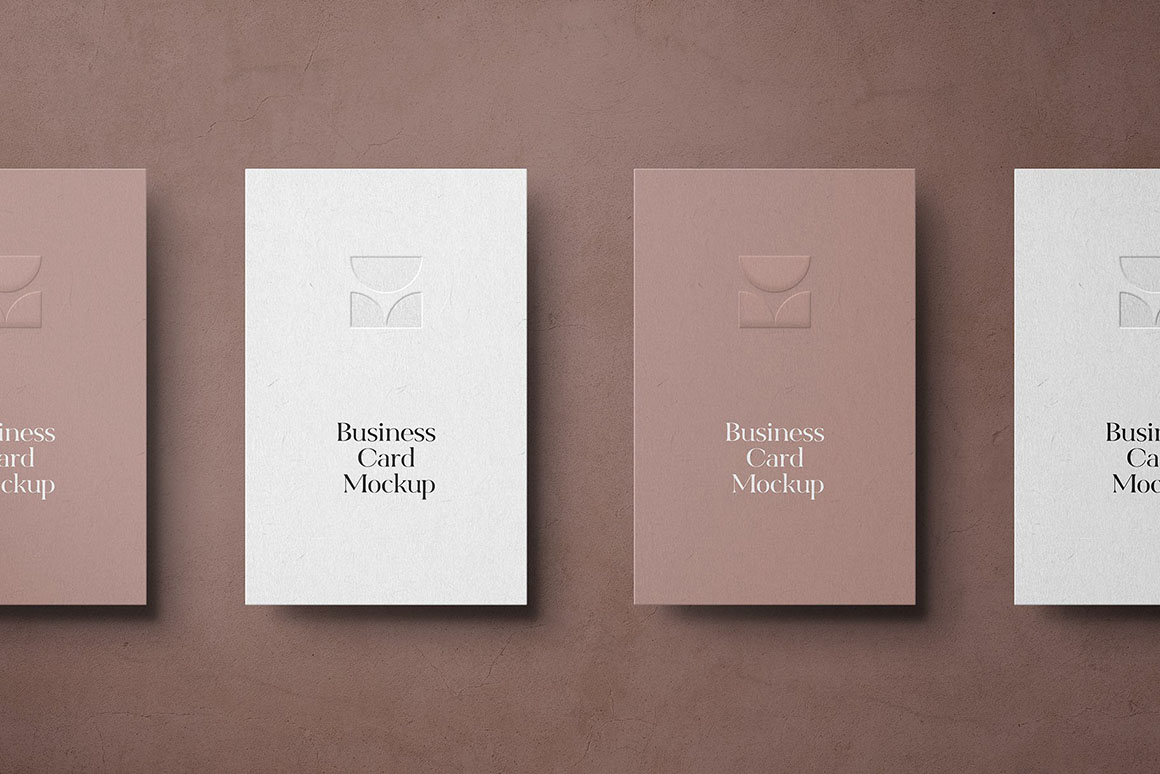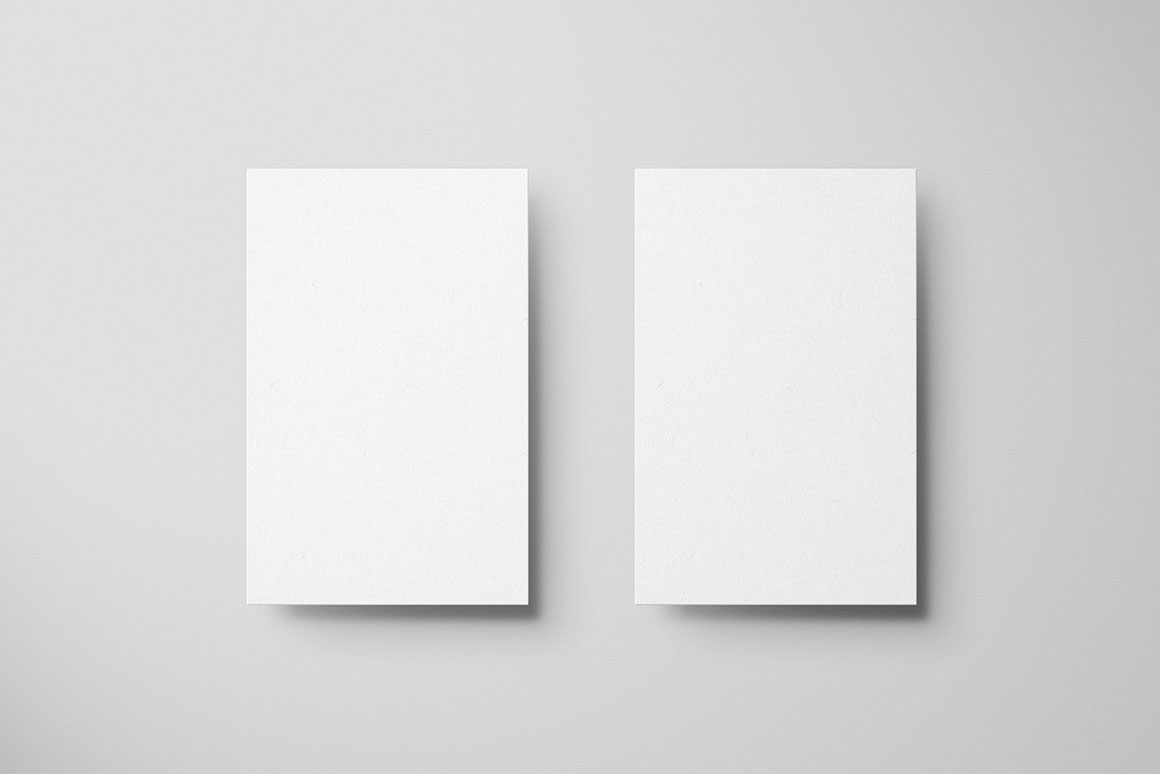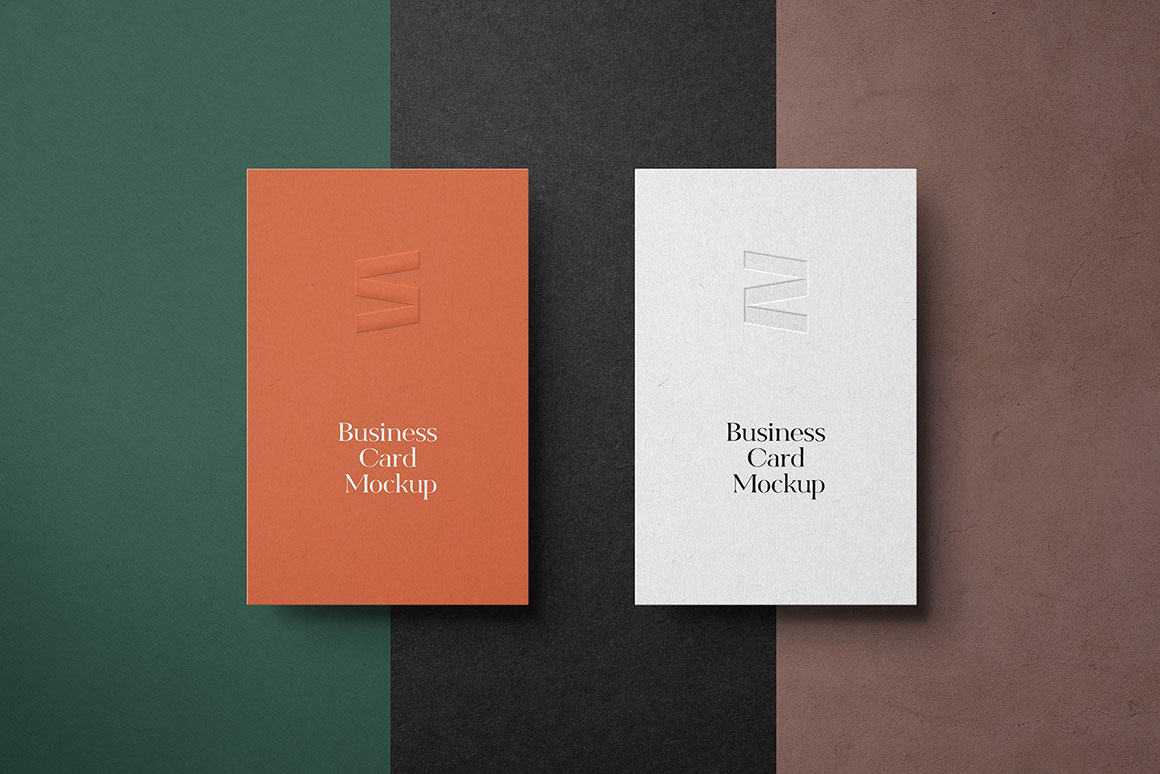 Foil Embossing Business Card Mockup
The mockup's settings allow you to have any foil hue you want and stick to the demands of your composition. To make the scene look photorealistic, the essential detail such as the embossing effect was added. Insert your graphics easily by following the transparent structure of the layers!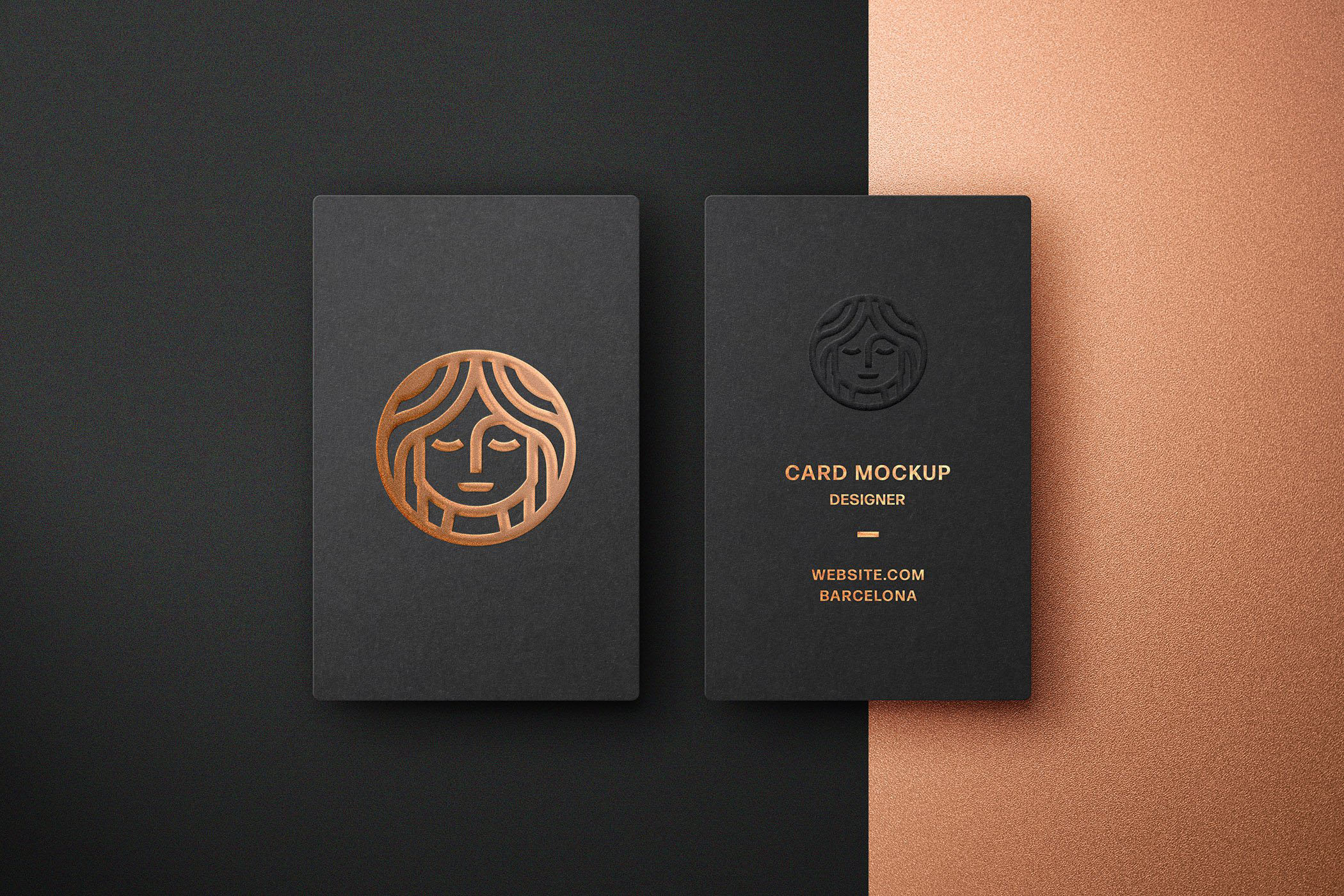 Elegant Business Card Mockup
The benefits of this mockup are evident but have you seen the additional options it contains? There are 2 shadow overlays and 2 backgrounds to switch between and decide on the best variant. Even if you're in need of a vertical business card, don't worry, it's in there too.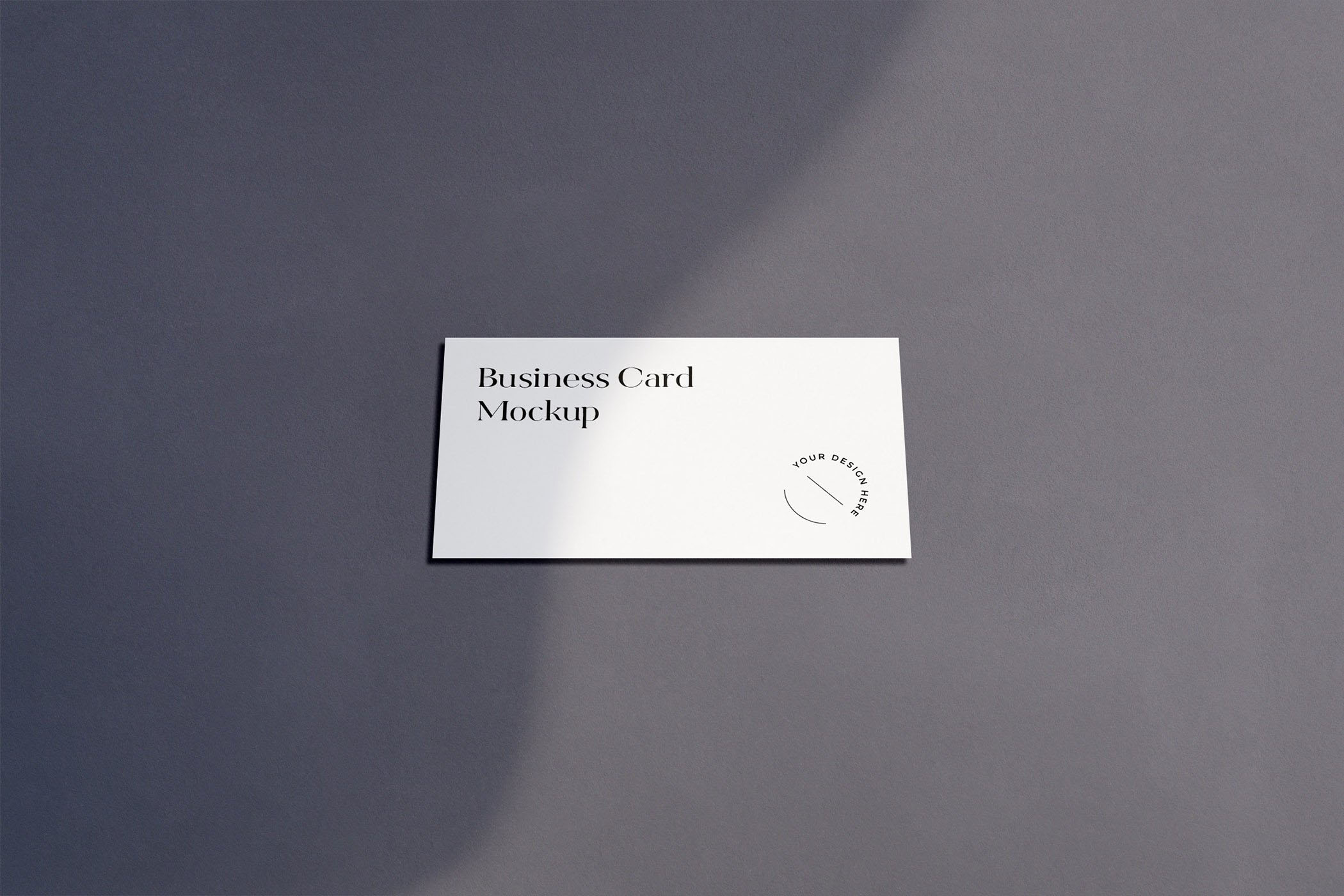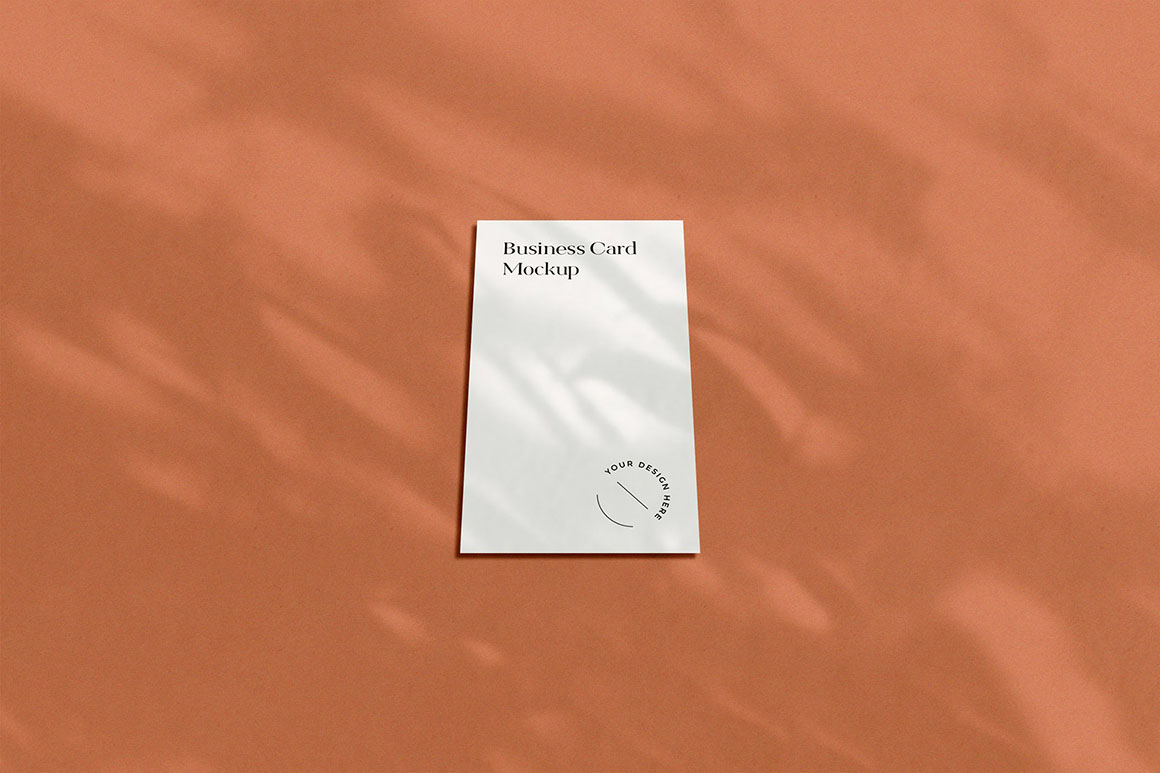 This bundle highlights:
15 business or paper card mockups in one bundle!
extended commercial license (like all of our deals): use for unlimited personal and commercial projects + you can also use them in designs/products that you sell. You can use all these items as a part of your non-digital or digital designs ( posters, t-shirt designs, stickers, web templates…). You cannot resell these files directly, or within items/goods where they can be extracted in their original form (like vector shapes, elements, fonts… – they need to be flatten into background or object in your digital item for sale). License is only for 1 person – you'll need to buy 2 licenses if 2 persons will work with these graphics. Please read more about our exclusive license!
Pricing:
Normally, these 15 mockup sets (already in bundle) would cost you $25 (without extended license) & $119 (with extended license), but for a limited time only, you can get this bundle for $14!
Deal Terms:
Delivered as an instant download, after completing your purchase.
All image results from these mockup templates can be used for both personal and commercial purposes, for yourself or on behalf of a client, on their own, or as part of your new design for sale.
Cannot be sublicensed, resold, shared, transferred, or otherwise redistributed on its own.
You cannot share these resources with others. This is a single user license (for 1 user on any number of devices)! You'll need second license for your colleague computer!