Brand new decorative, unique, retro & creative style typography bundle with 14 multilanguage display font families! Most of these fonts come with lot of alternate characters and ligatures so you can use it for any kind of modern style branding projects or T-shirt designs 😉
Decorative & Unique Display Fonts from Arterfak Project contains 14 multilanguage display font families with 45 modern fonts for your new projects! Don't miss this modern & fancy style font & branding bundle 😉
With this deal you get:
14 multilanguage display font families with 27 decorative fonts for your new projects!
Multilanguage, alternates & ligatures
Take a look at what you can get: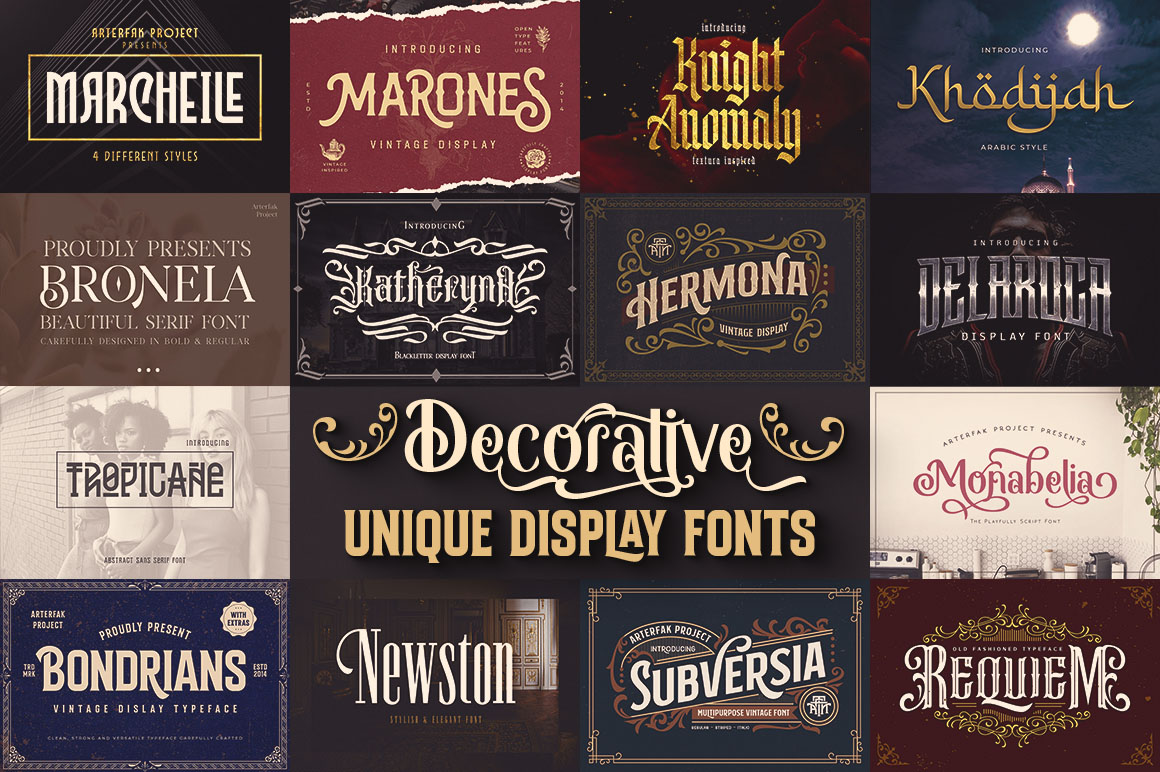 Creative display fonts for your new projects!
01. Bronela – Fashionable Serif from Arterfak Project
Bronela is an elegant serif font that comes with a regular and bold style. Created with a strong serif, high contrast, and luxury feel, inspired by classic text font and fashionable typography trends. These fonts look very versatile to use in large or small sizes and possibly to be used for many purposes. Feminine and masculine at the same time.
Bronela equipped with lots of classy ligatures and tons of alternates characters that you can mix and match to get more variation of typographic designs. In 590+ glyphs total, Bronela is suitable for logo, headline, labels, editorial, poster, packaging, quotes, cards, weddings, and others advertising needs!
Fonts featured :
Uppercase
Lowercase
Numbers
Punctuation & symbols
Multilingual support
Stylistic alternates
Stylistic set 01 – 06
Ligatures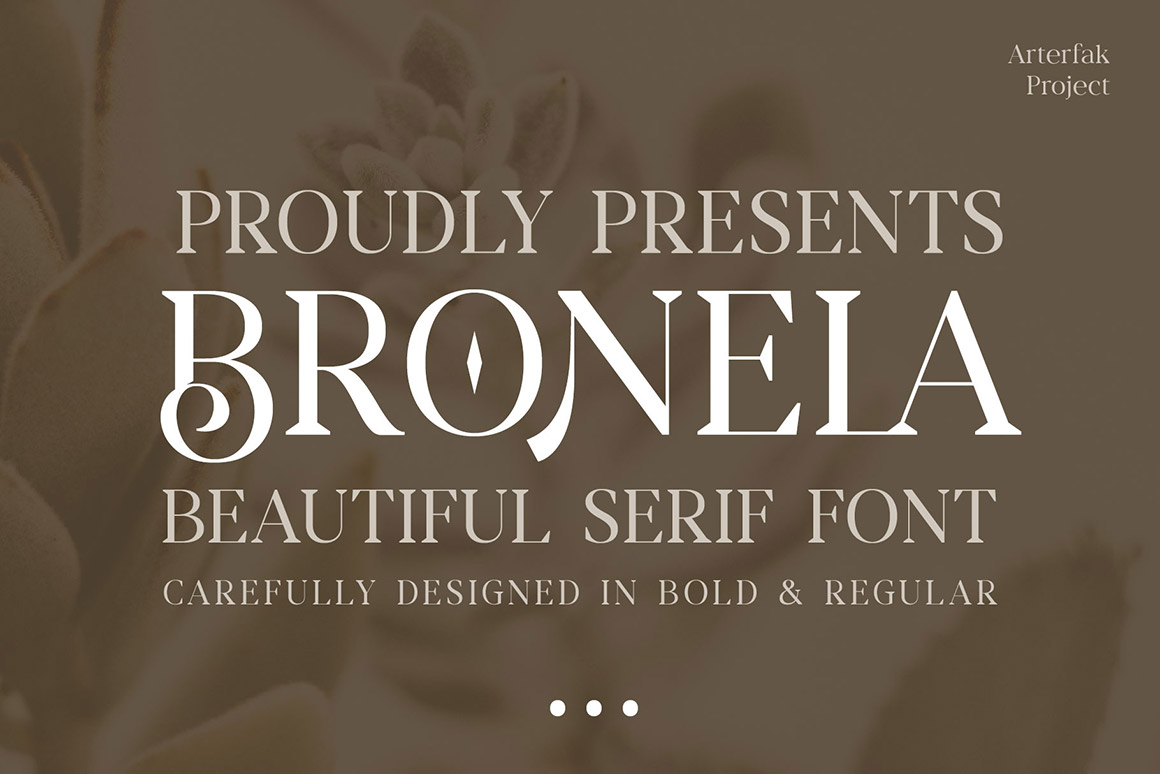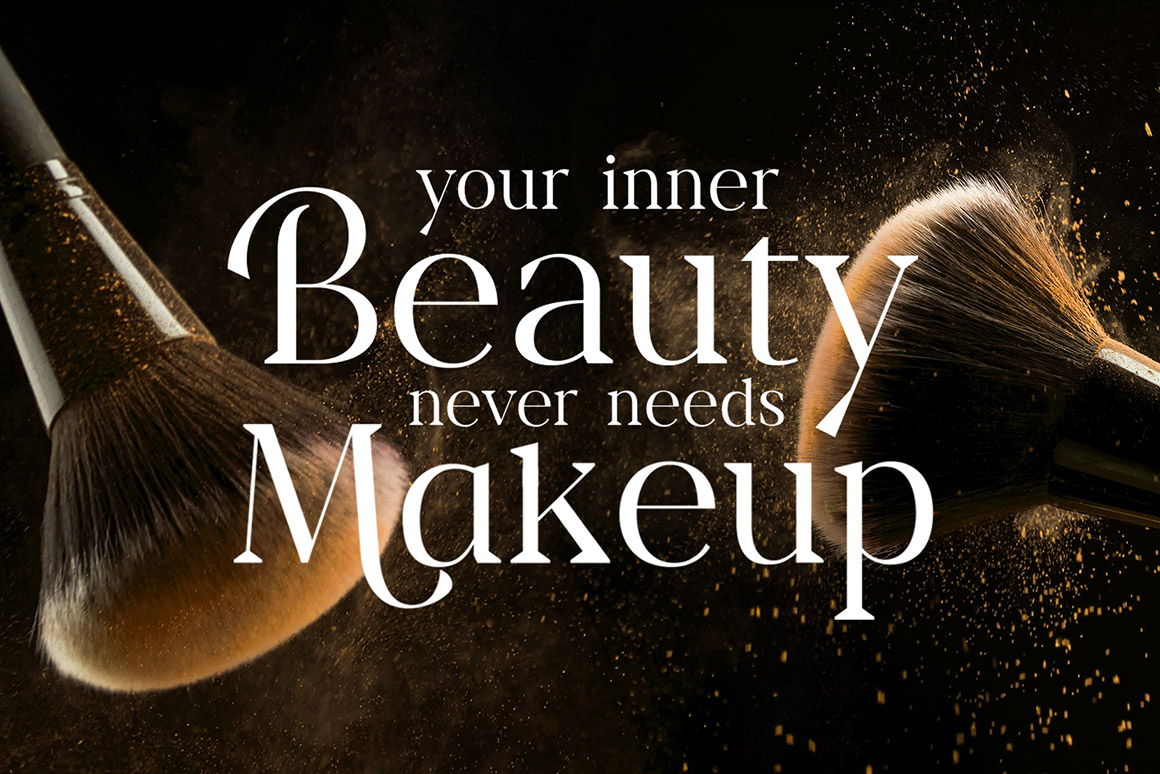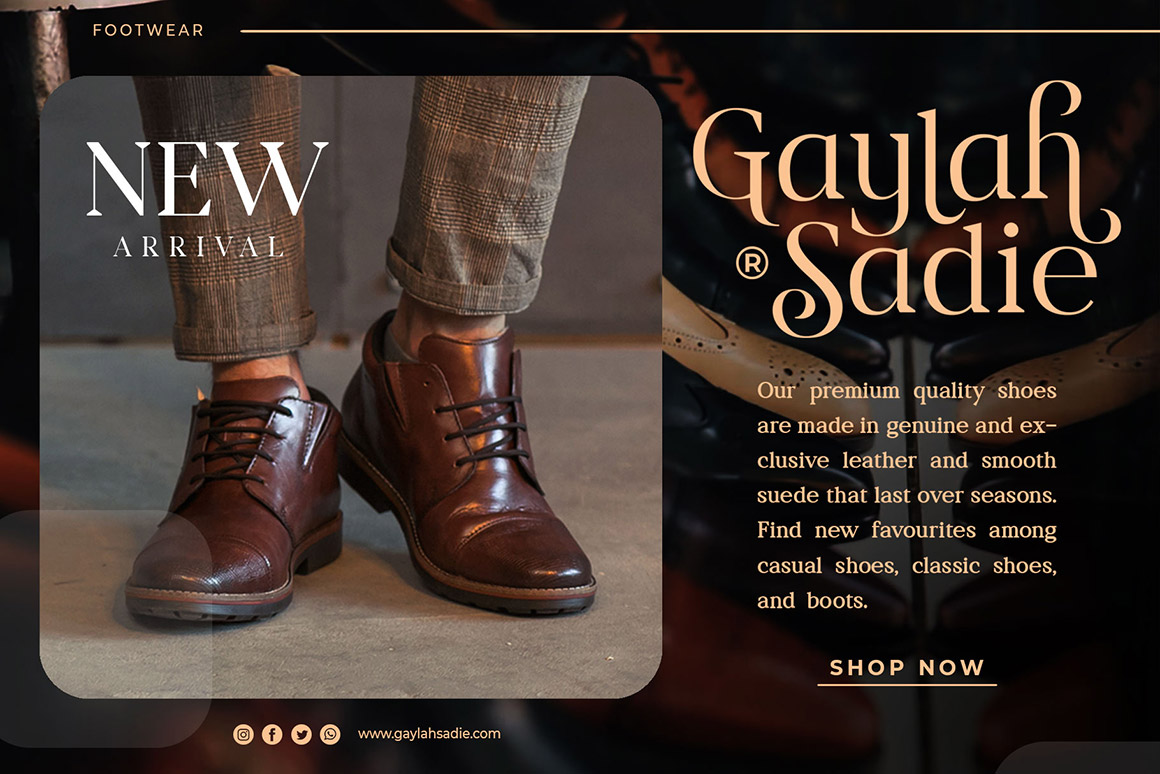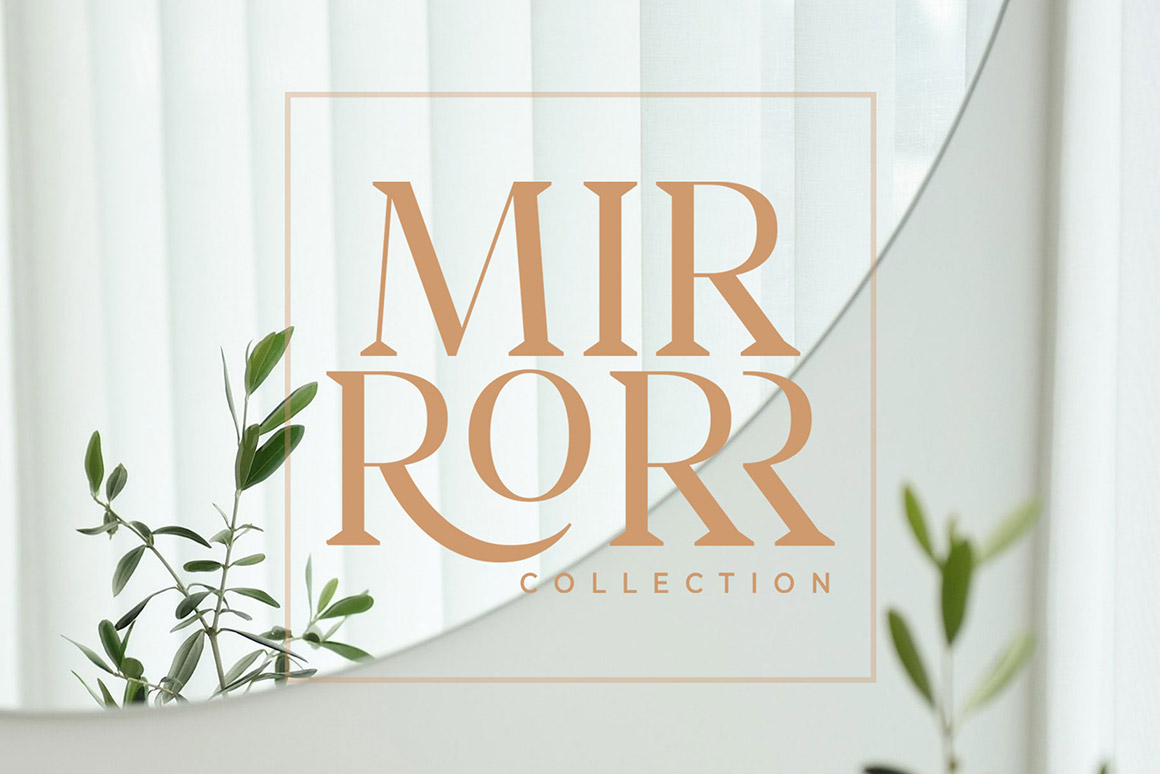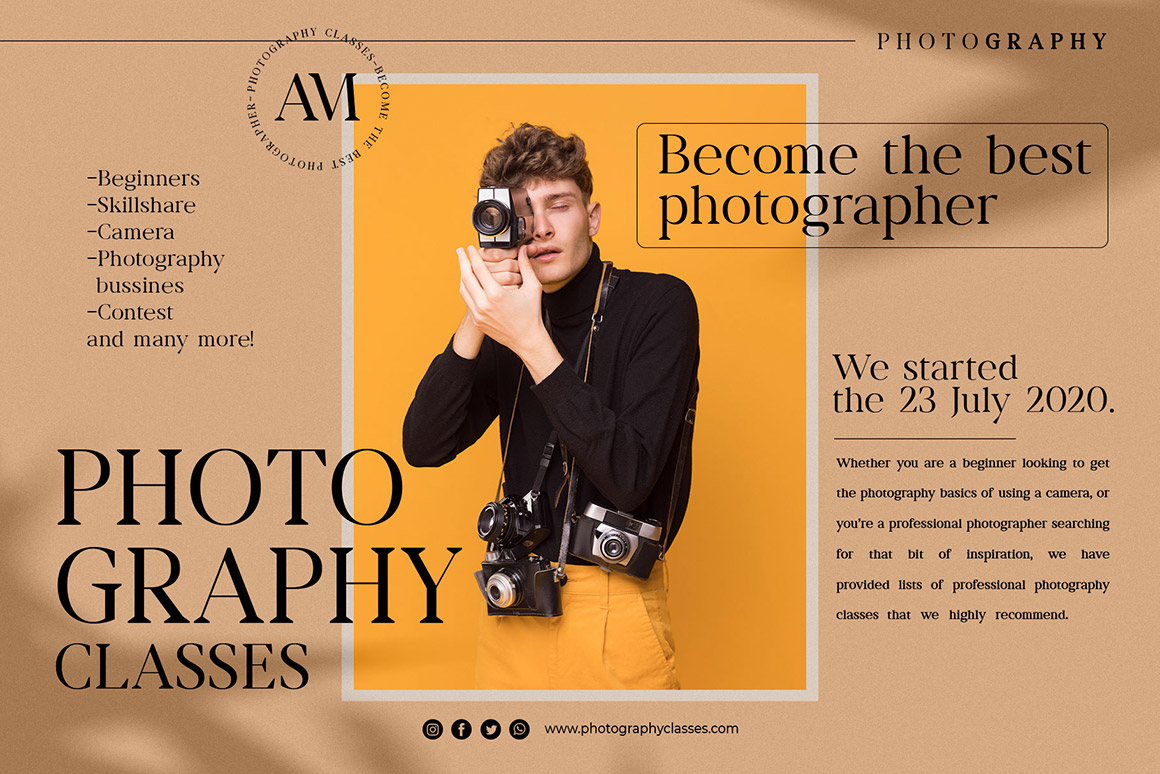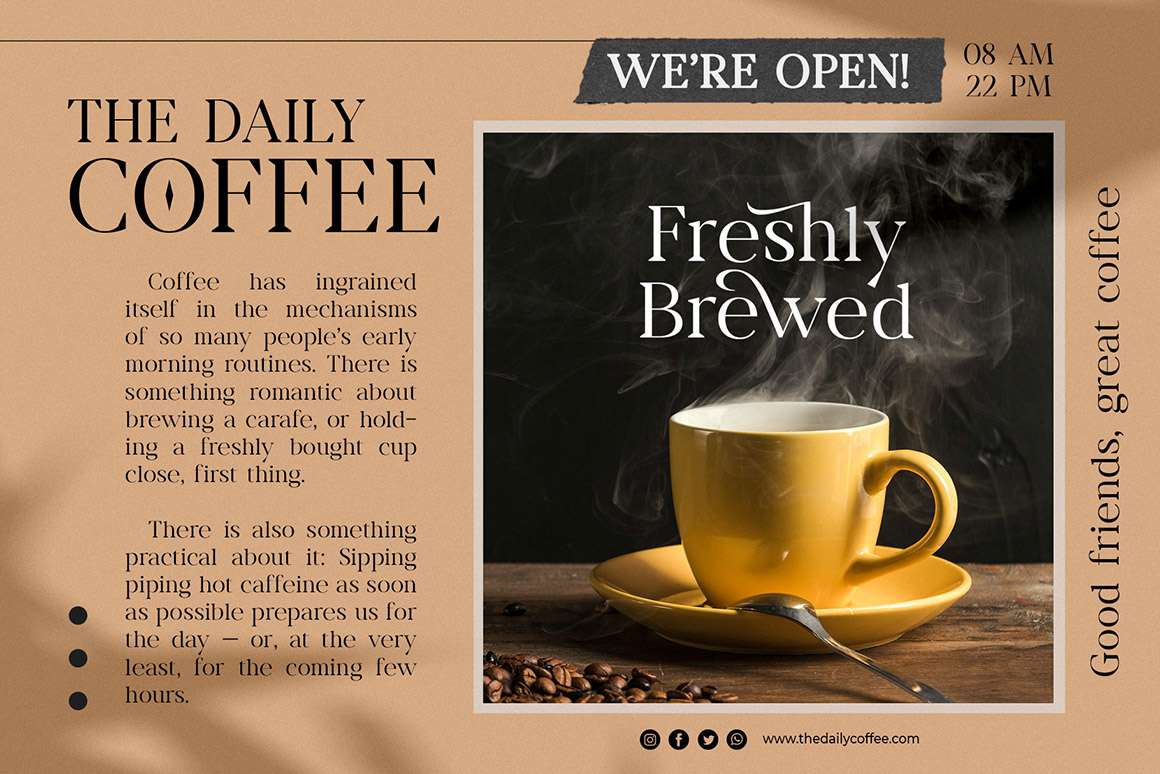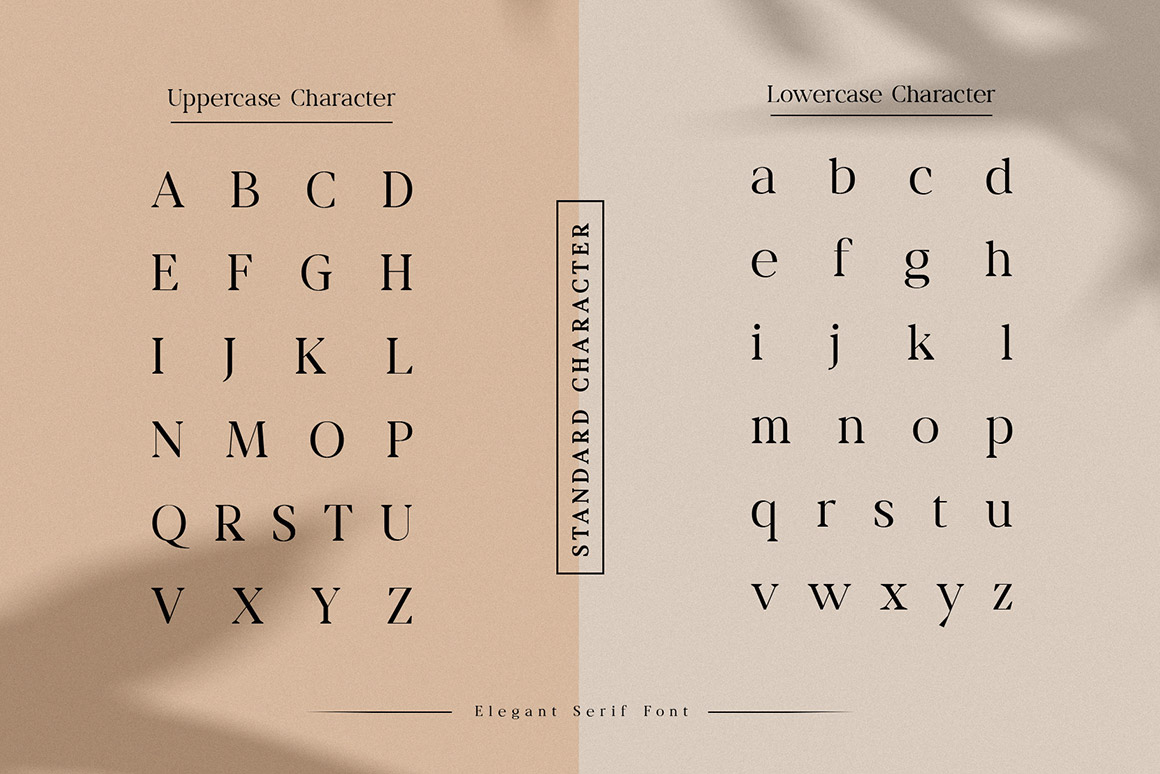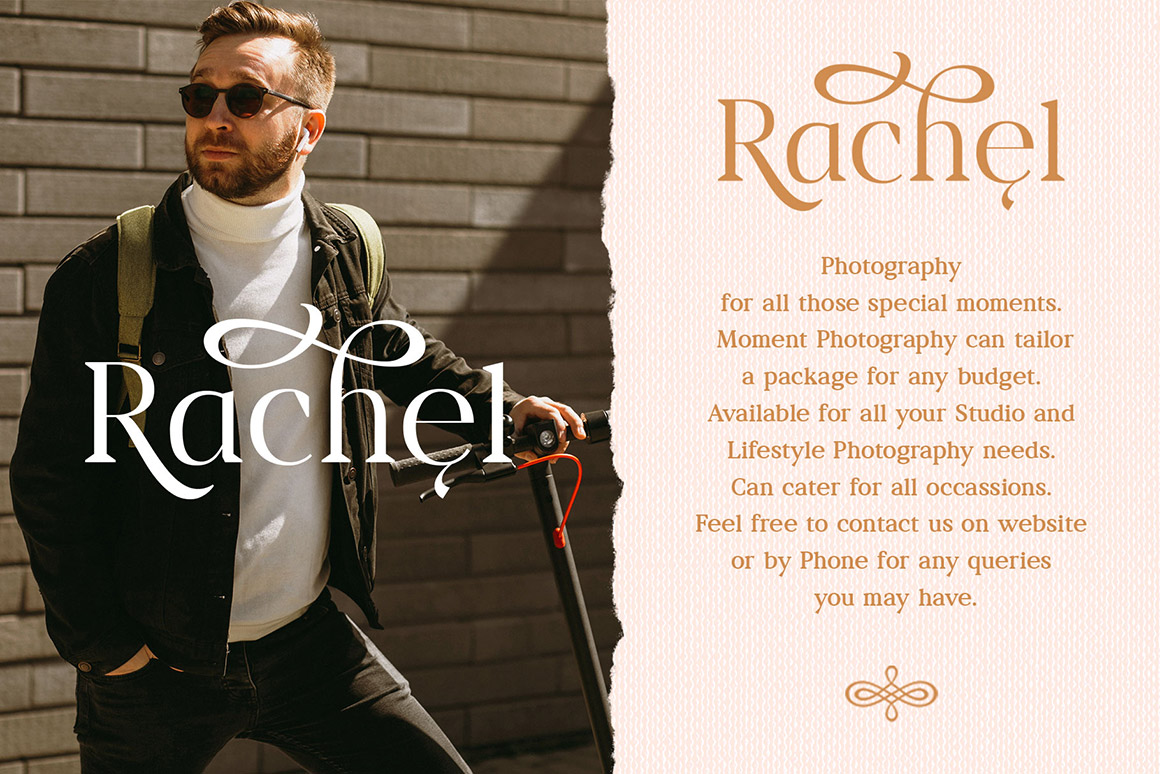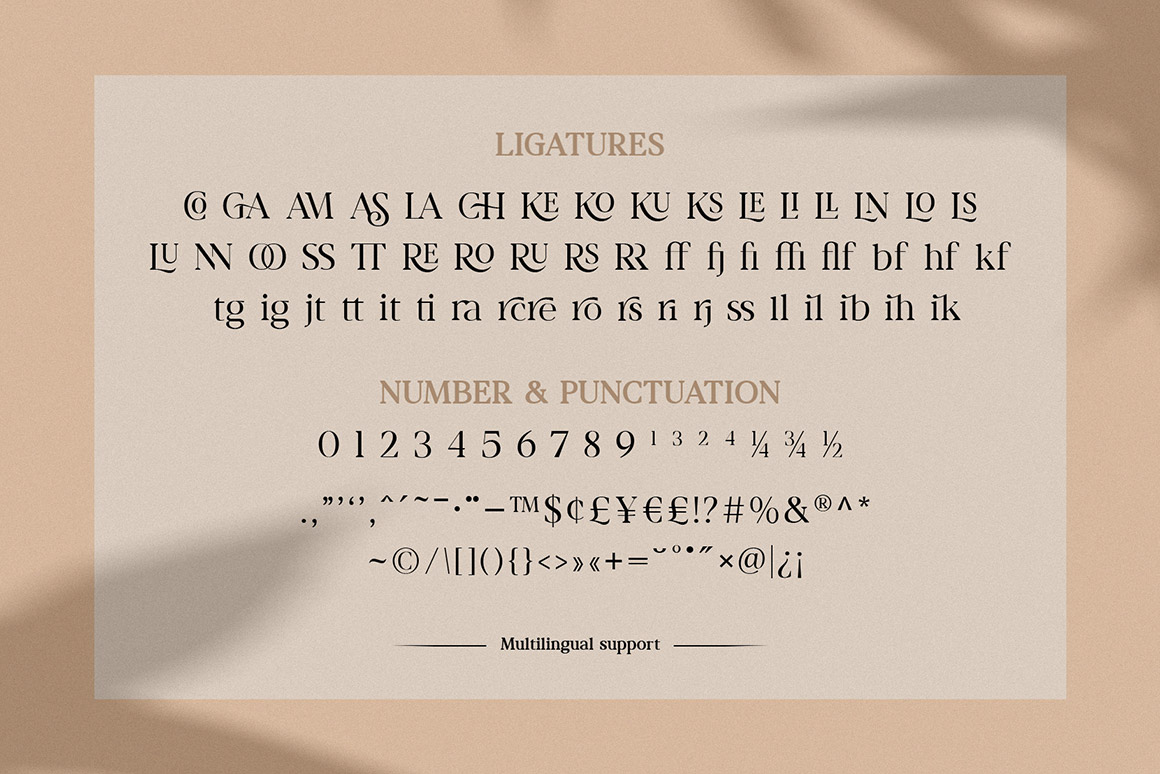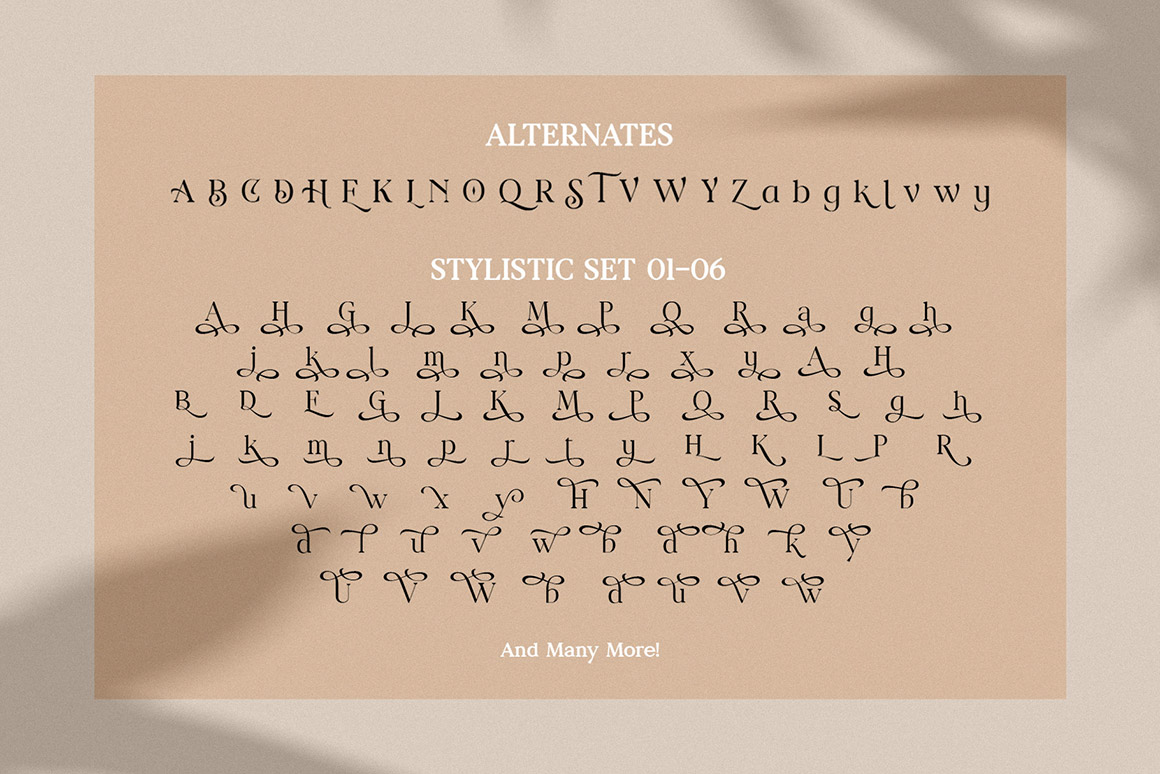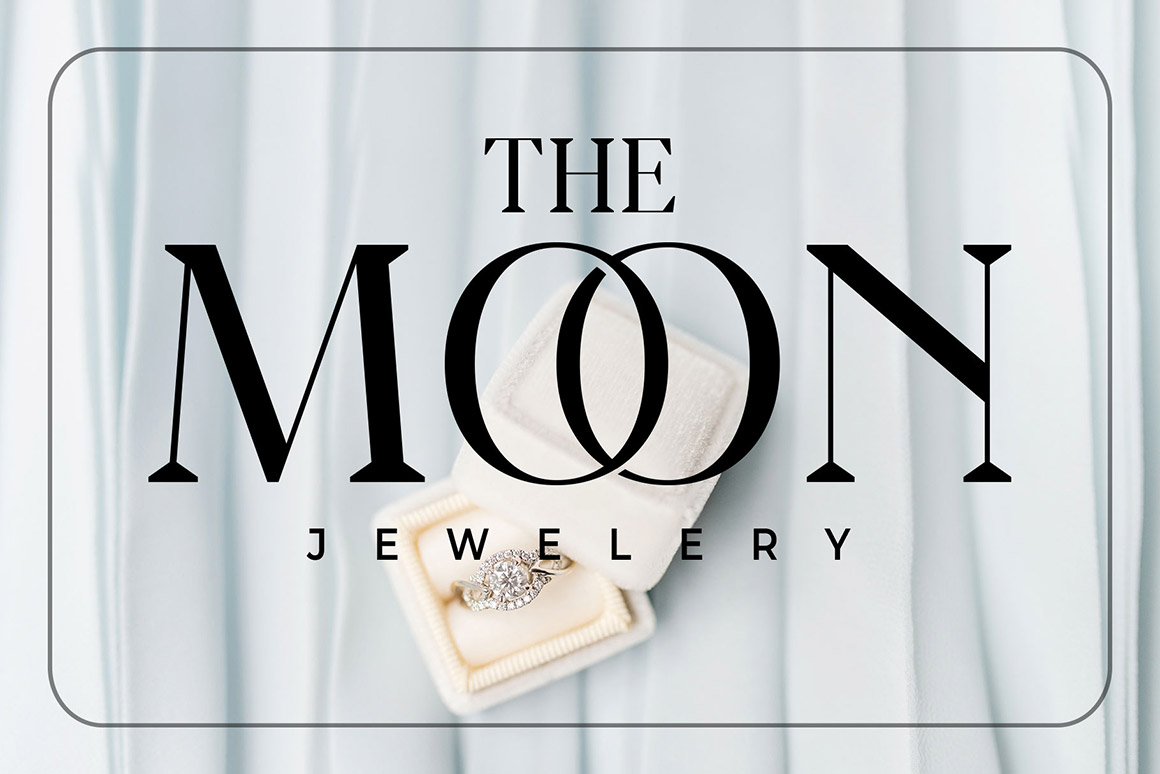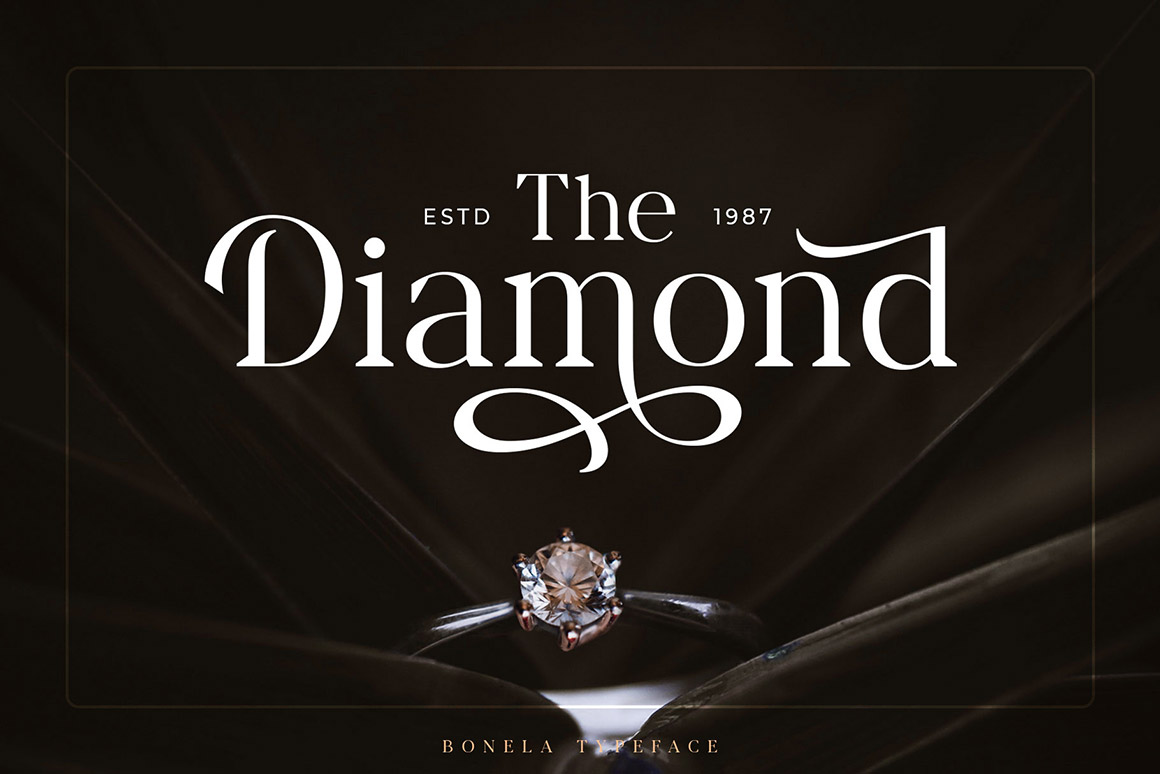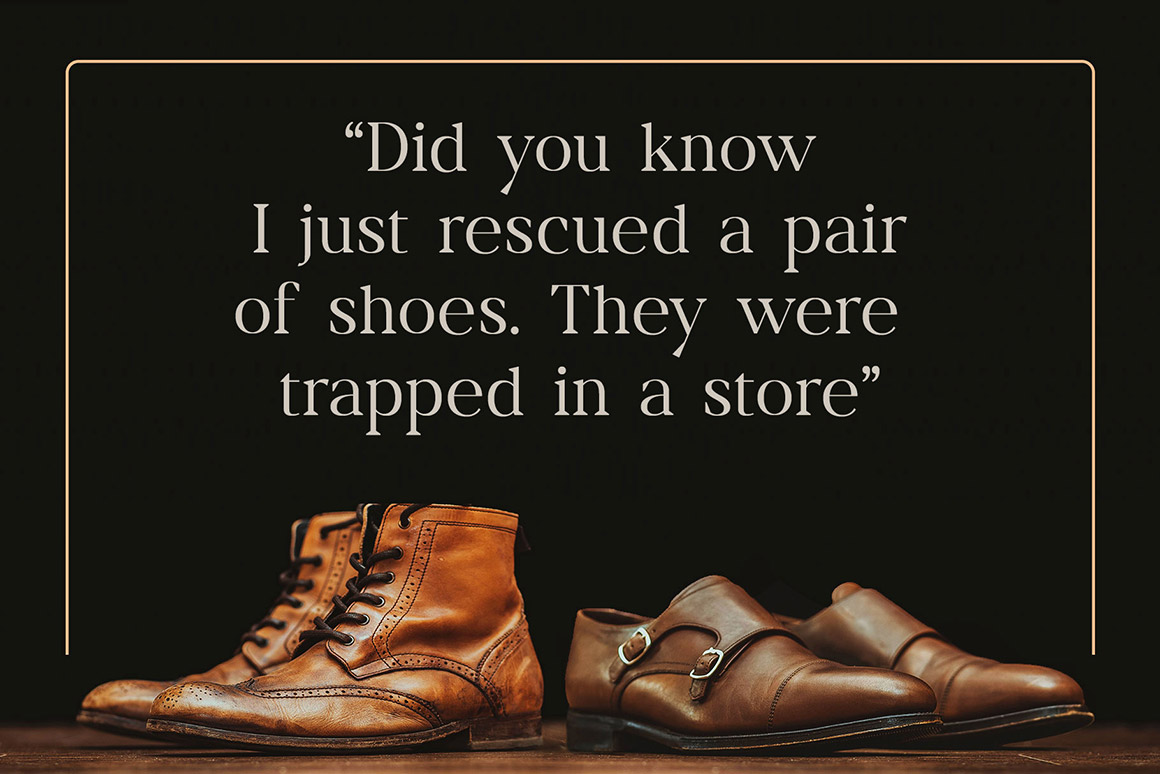 02. Bondrians from Arterfak Project
Bondrians is an all-caps display typeface, inspired by vintage labels and old school logo. The heavy letterform that recommended for displays. Bondrians is a versatile typeface that you can apply for any design themes, especially vintage, retro, old school, and victorian styles.
Bondrians comes with clean shapes and elegant serifs. Equipped with a lot of alternates and ligatures that you can combine to ease your design projects, also with extra ornamental graphics. Bondrians is perfect for a headline, labels, logo, apparel, letterhead, logotype, branding, poster, stickers, storefront, signboard, and many more!
Fonts featured :
Uppercase
Small-caps
Numerals
Symbols
Accents
Stylistic set 01-04
Swashes
Bondrians Extras (Ornaments)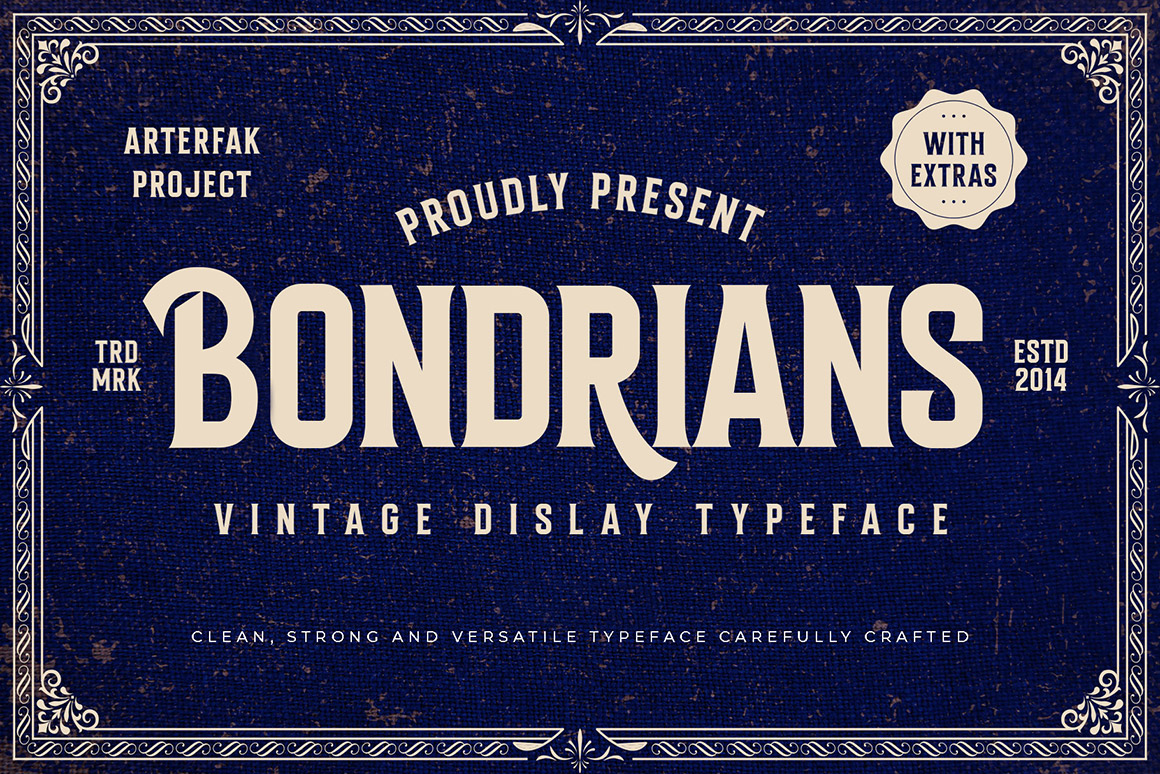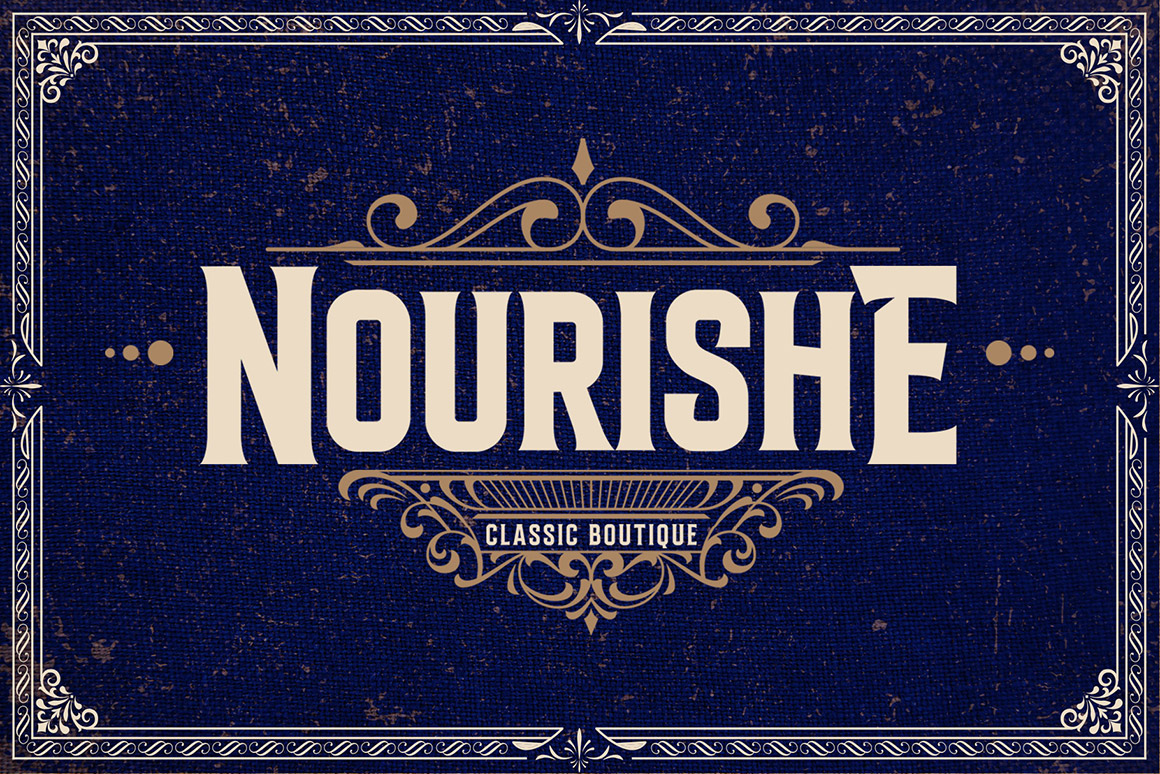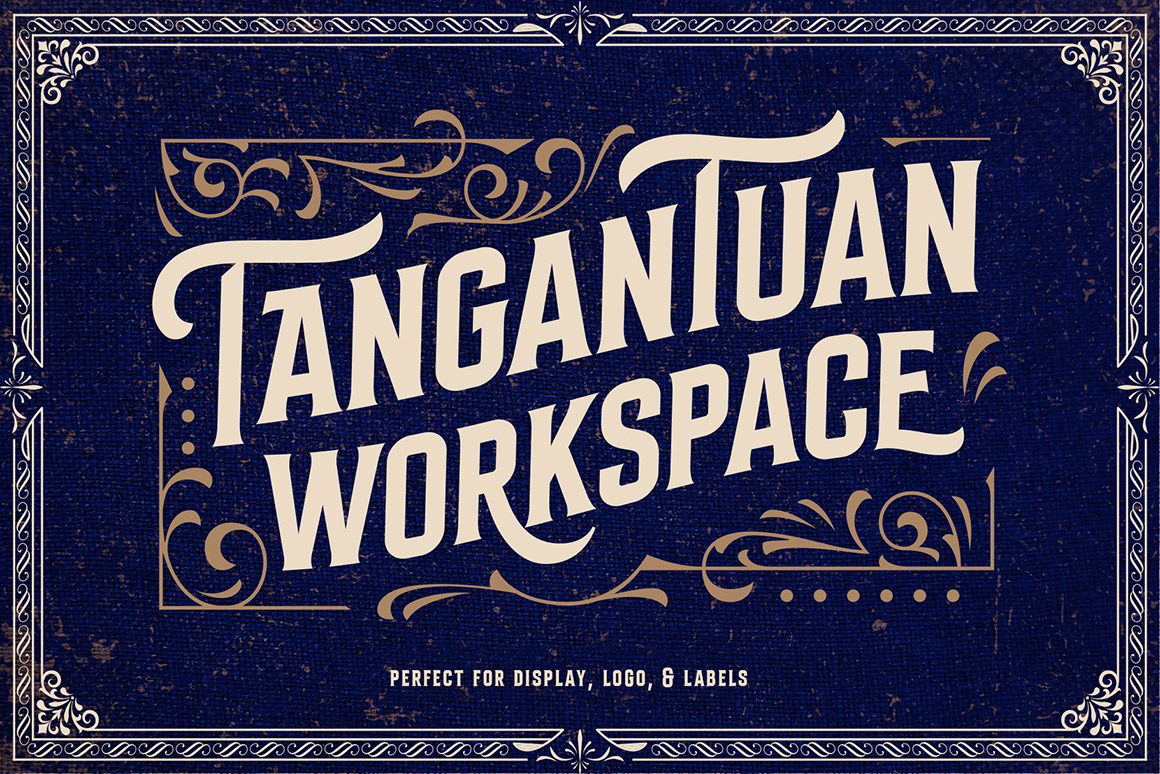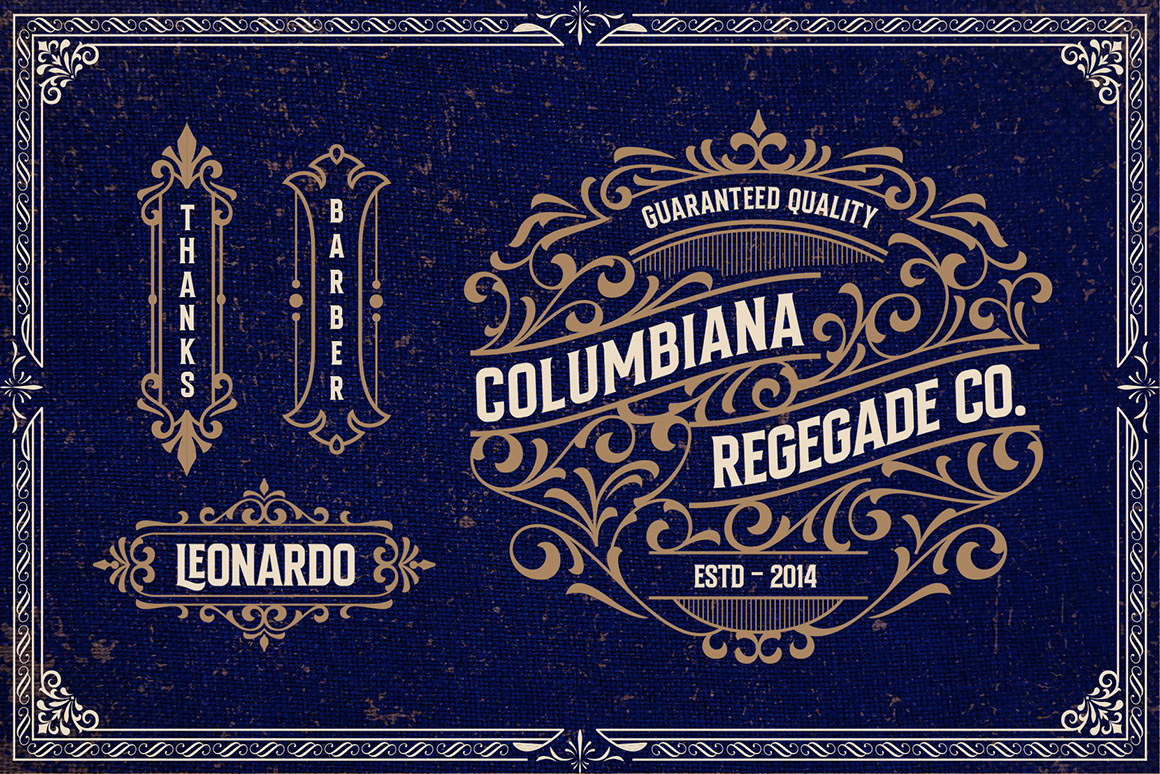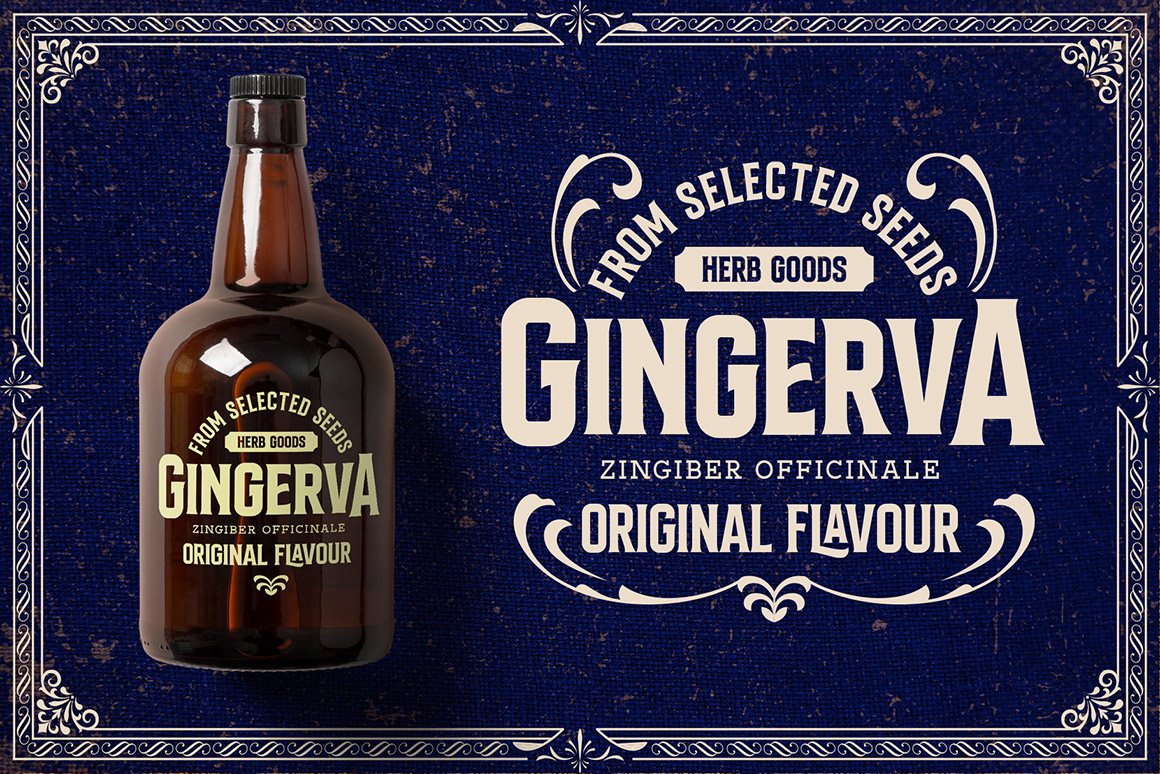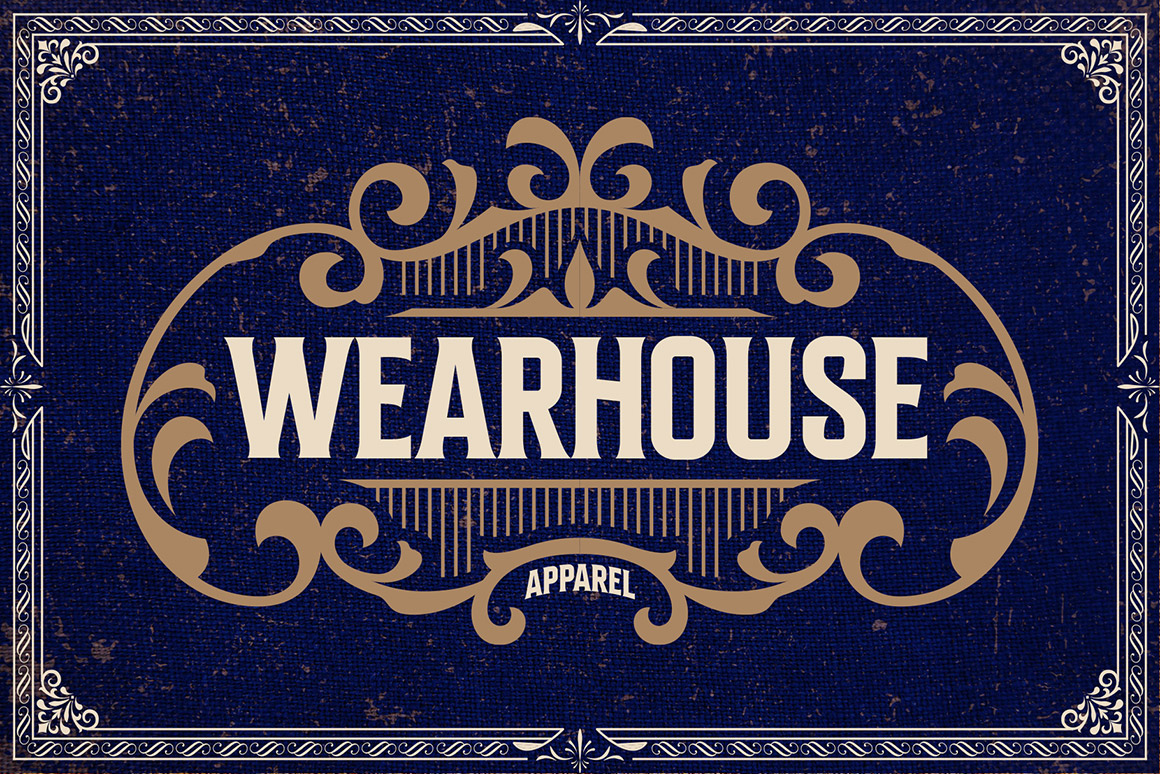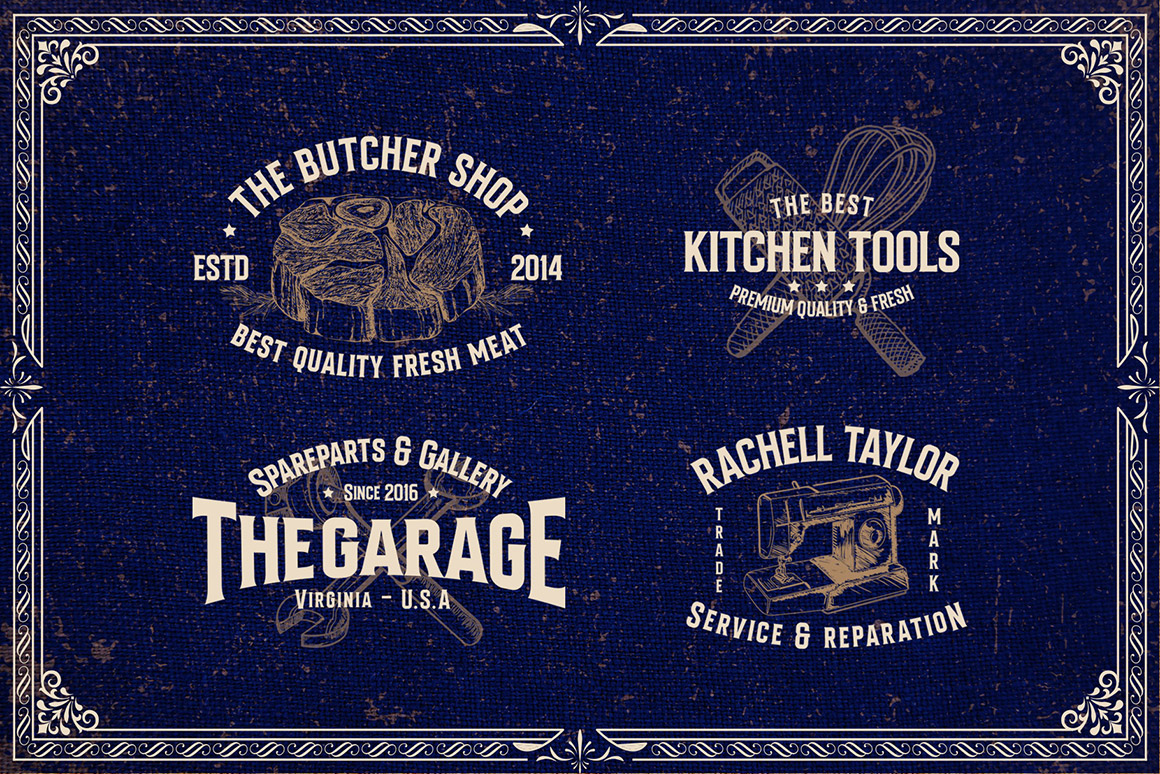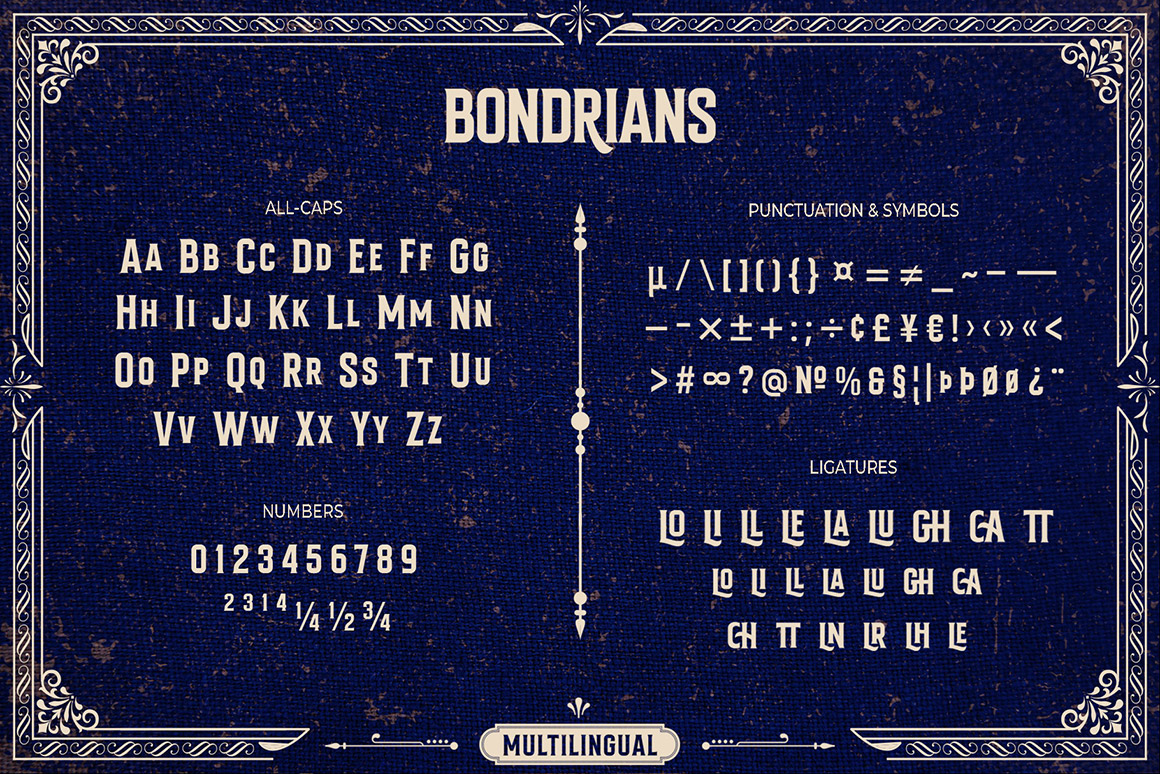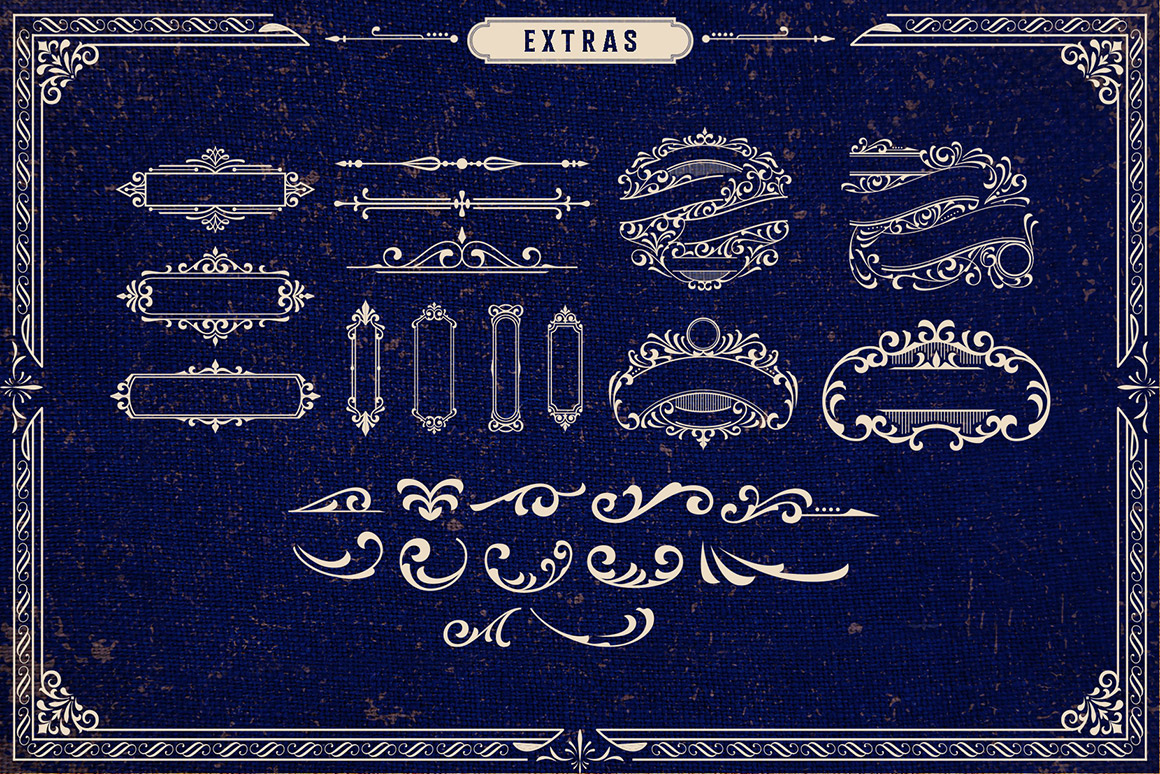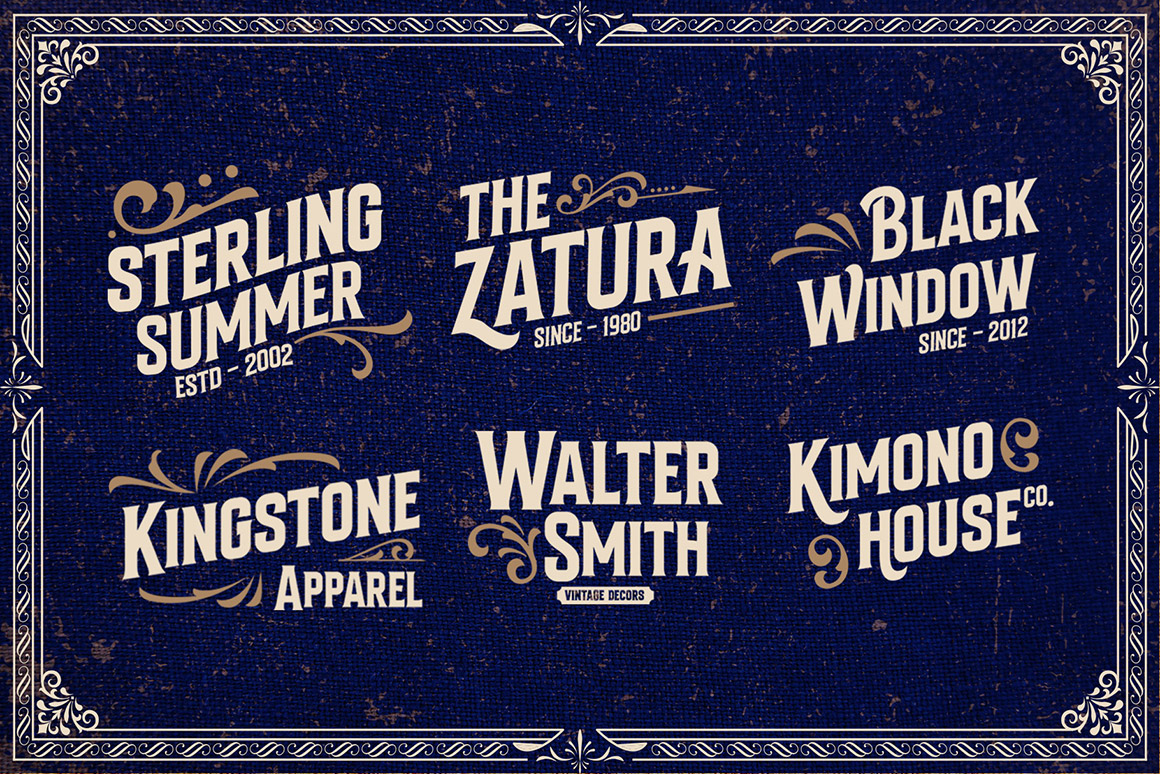 03. Khodijah – Arabic Style from Arterfak Project
Introducing Khodijah, brand new display font in Arabic style. Designed with a digital flat-pen and gothic typography technique which gives the elegant looks of the letters.
This font also adopted from the Hijaiyah letters that highly usable for any Islamic or Mid-east content. Perfect for Book covers, poster, flyer, banner, t-shirt, logo, branding, and other advertising needs. Khodijah has open-type features such as alternates, swashes, and ligatures that you can access them from the software which has an open-type panel.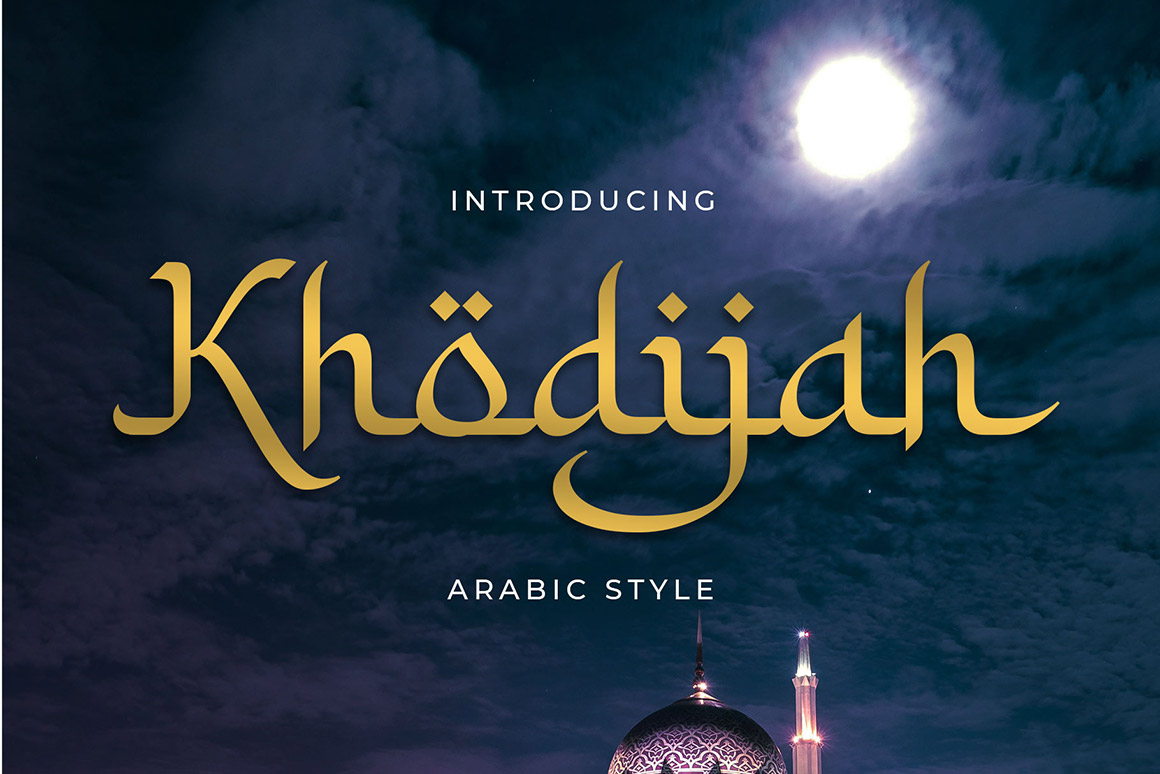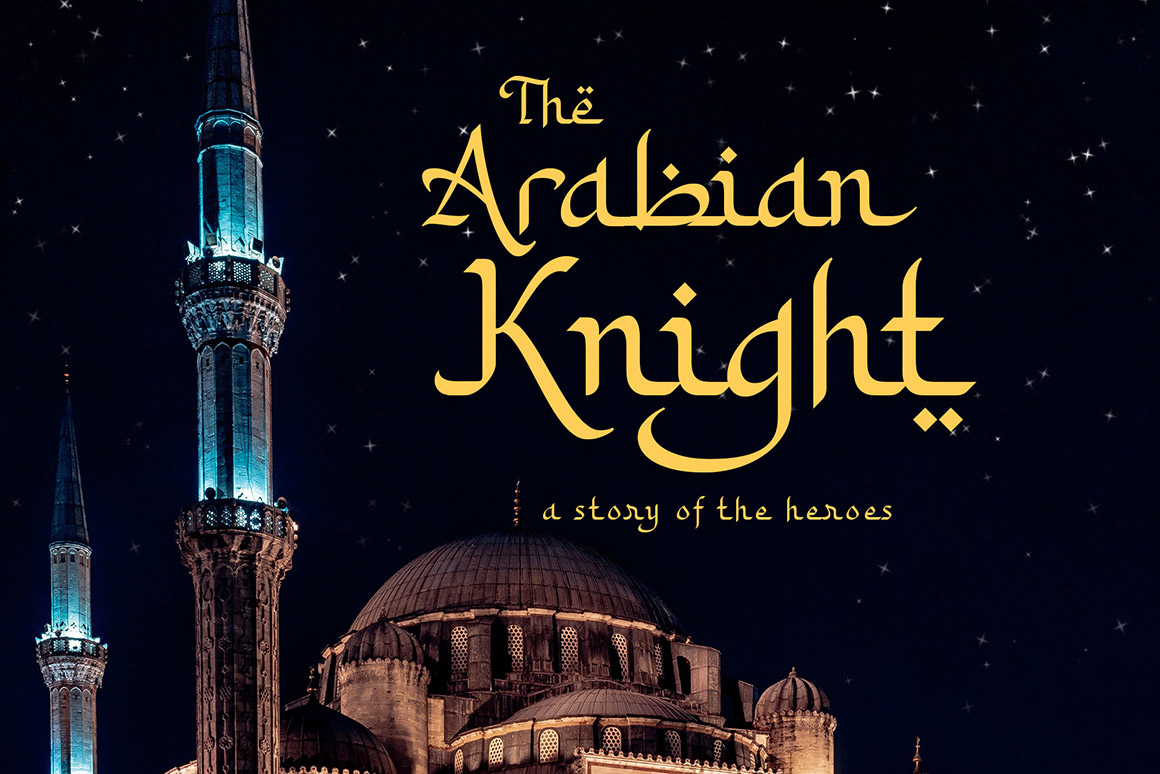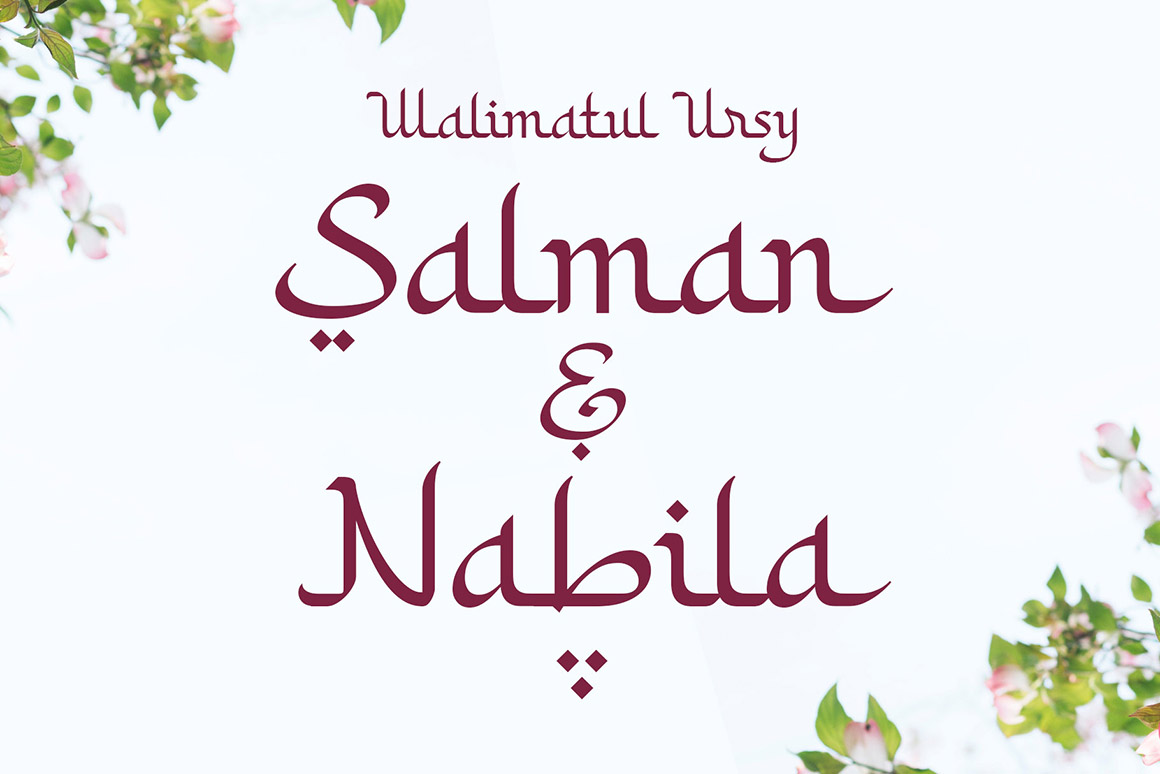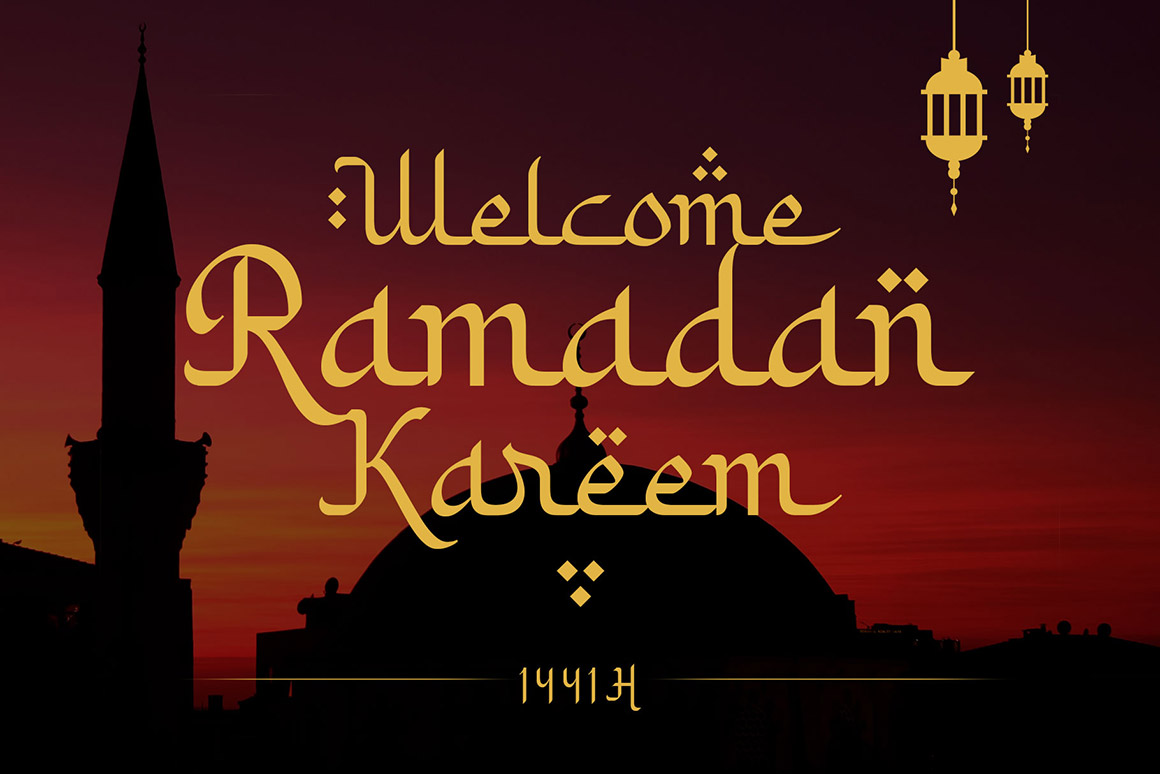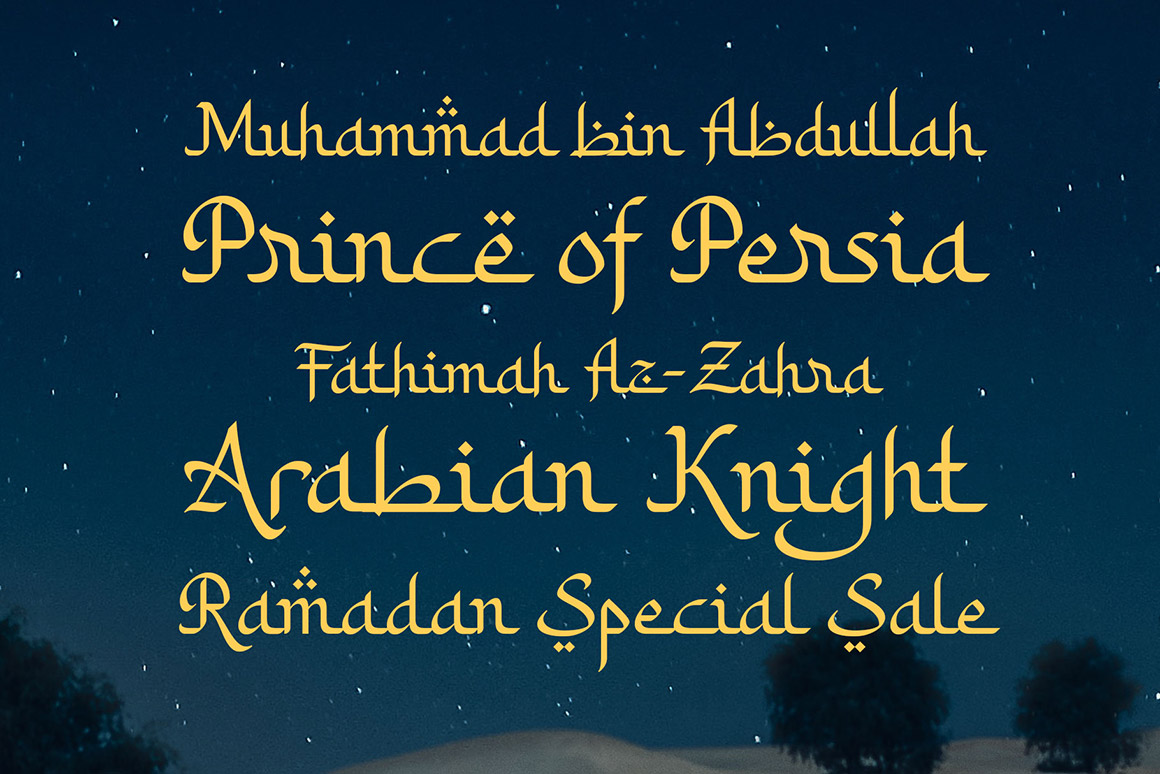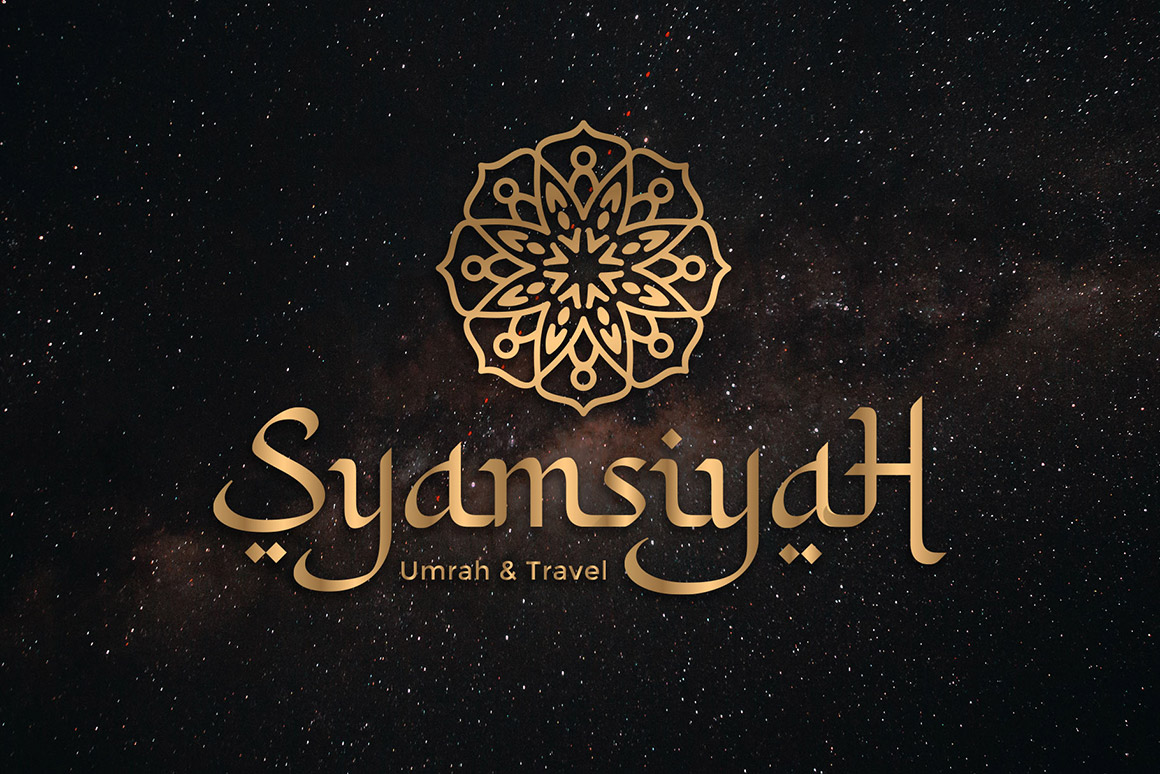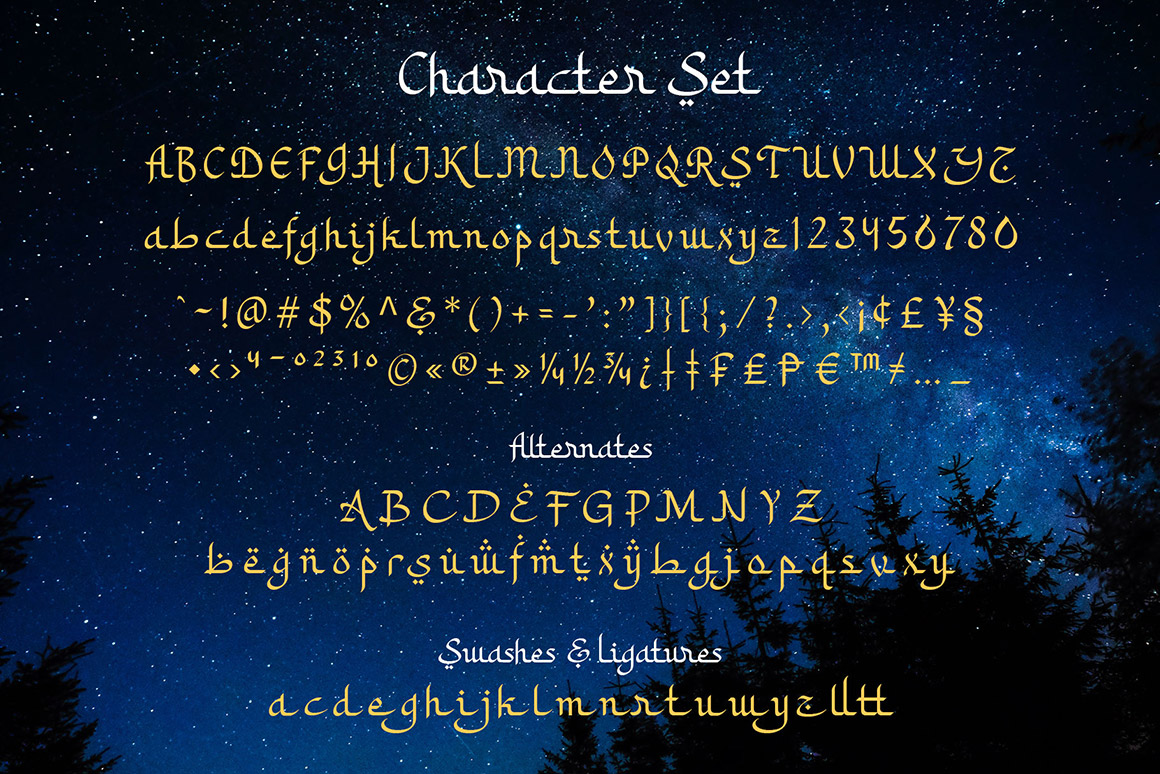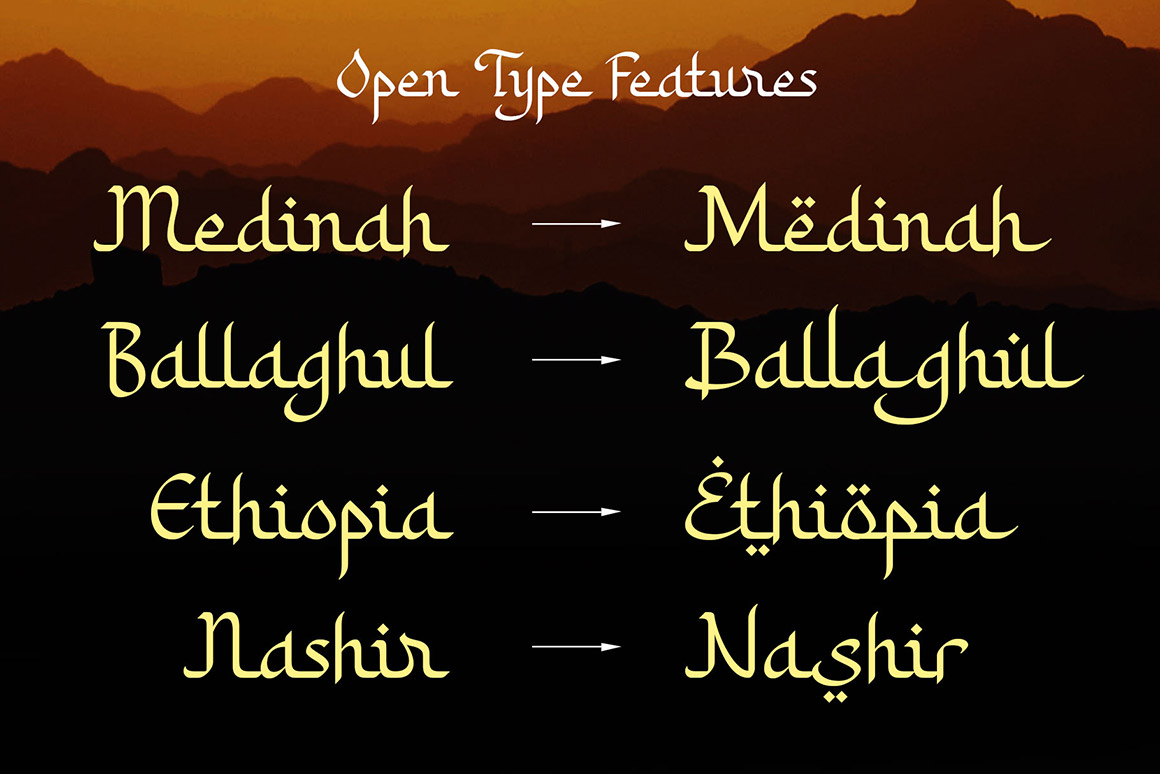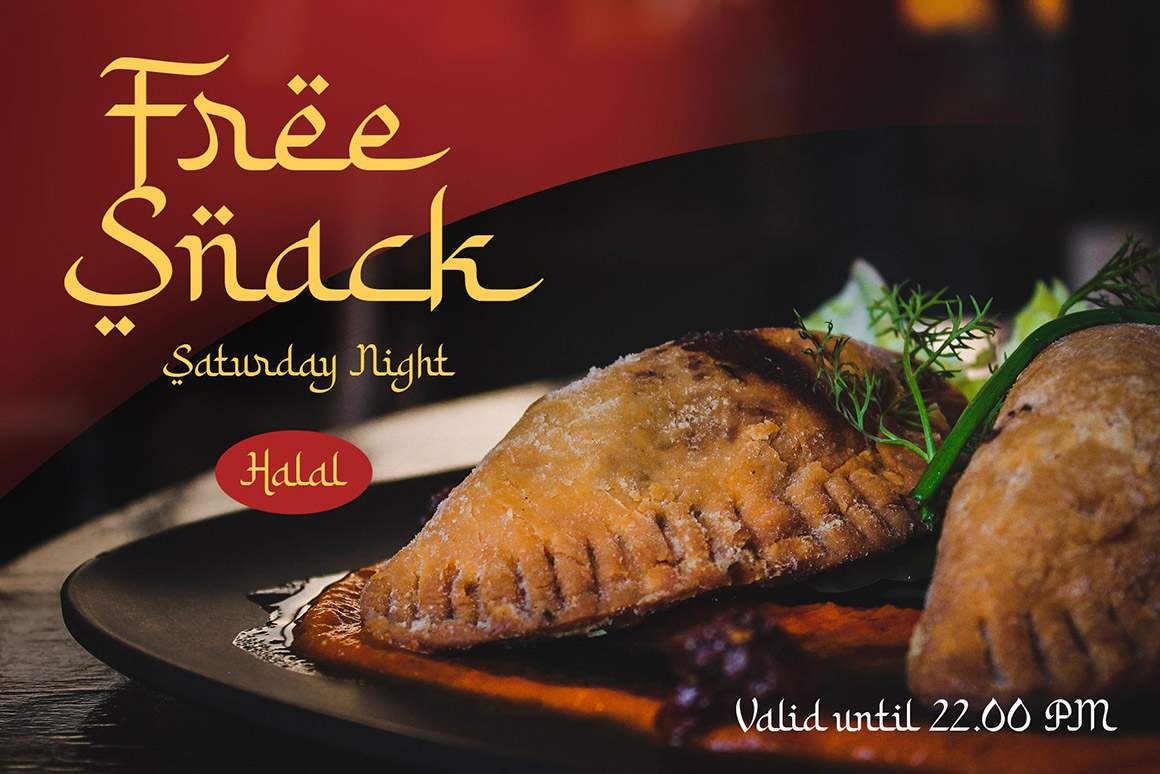 04. Knight Anomaly from Arterfak Project
Introducing Knight Anomaly, a blackletter font inspired by Textura Calligraphy which popular from West Europe circa 12th century. Textura blackletter usually used for law, bible, business, and historical books. With this font, you can use it for a wider scope.
Knight Anomaly perfect for display such as label, apparel, fashion, sticker, books, poster, and many more! Complete with OpenType features.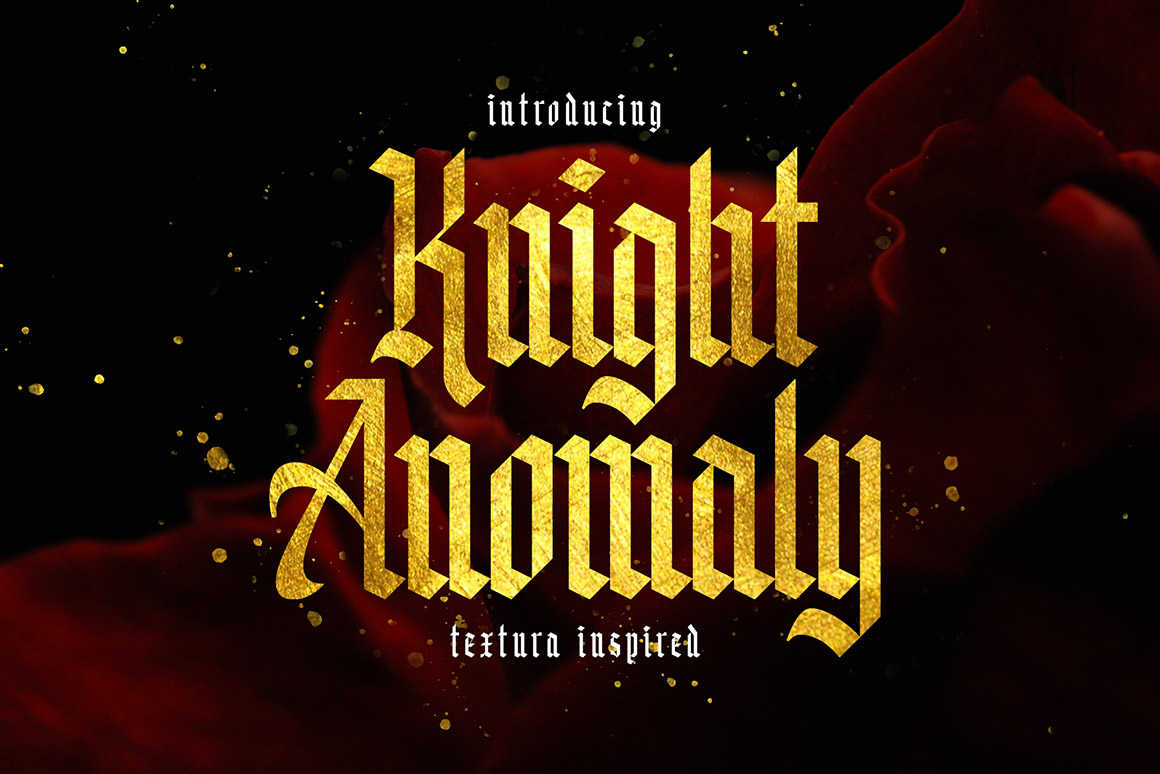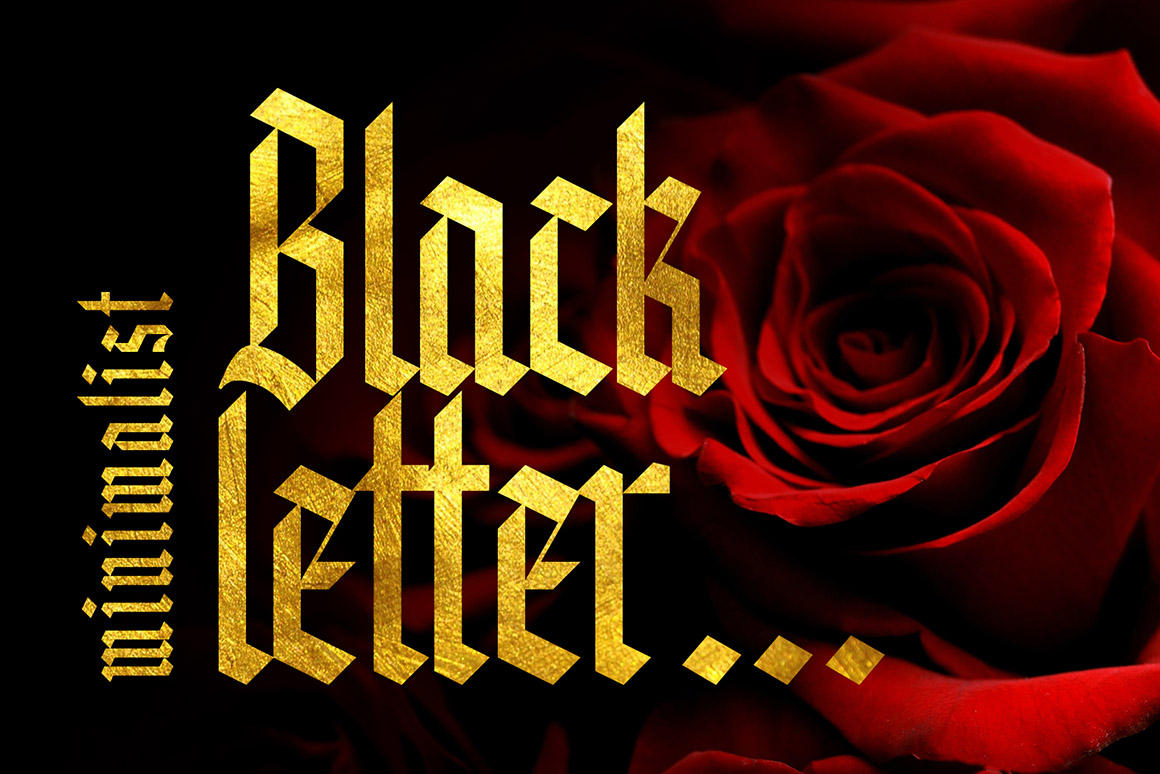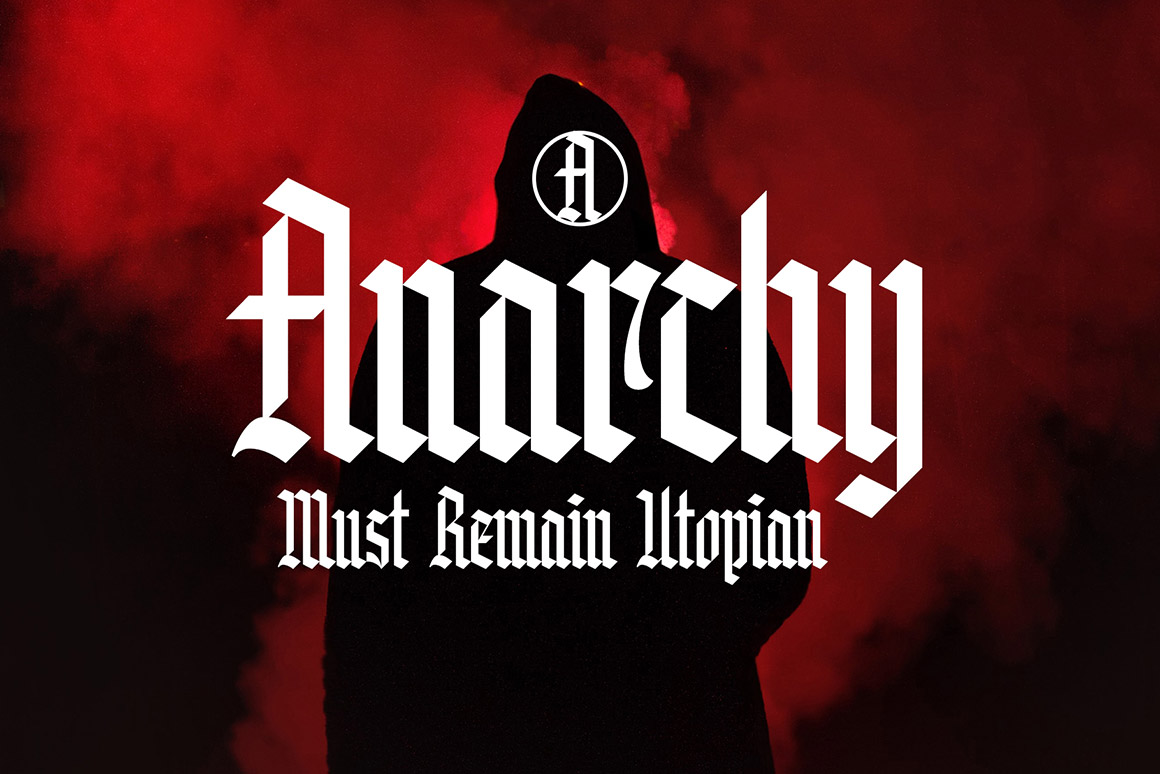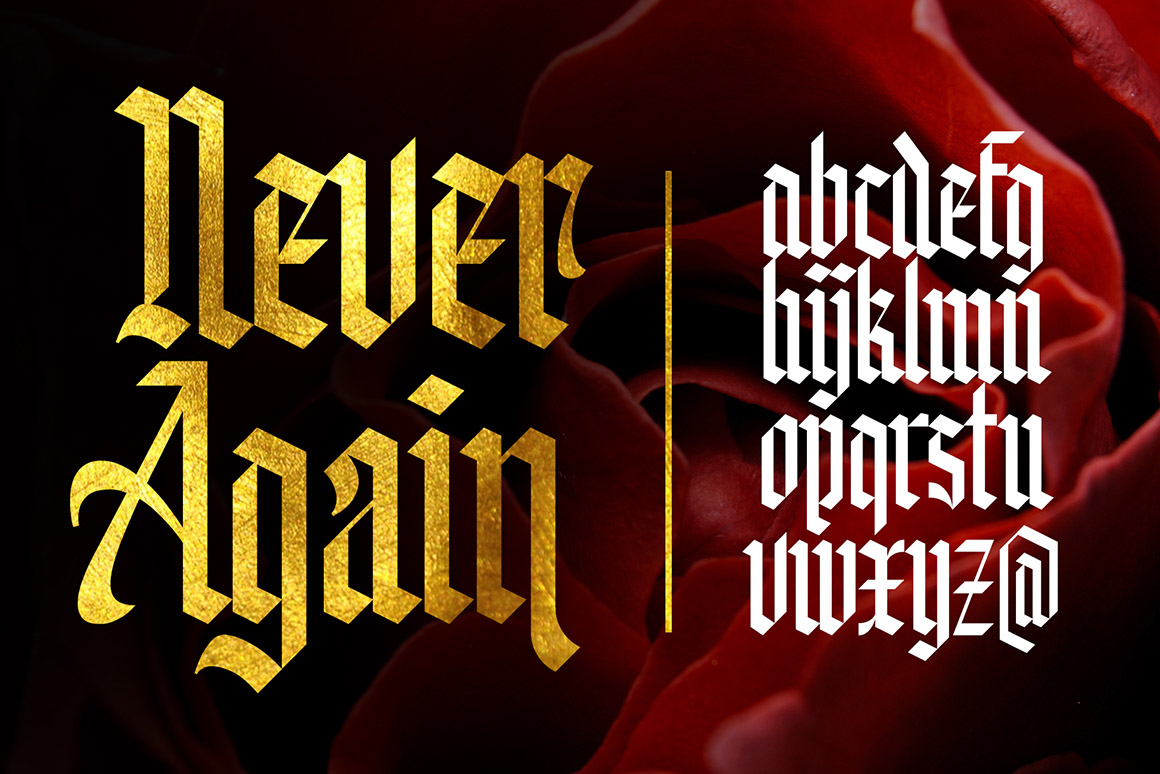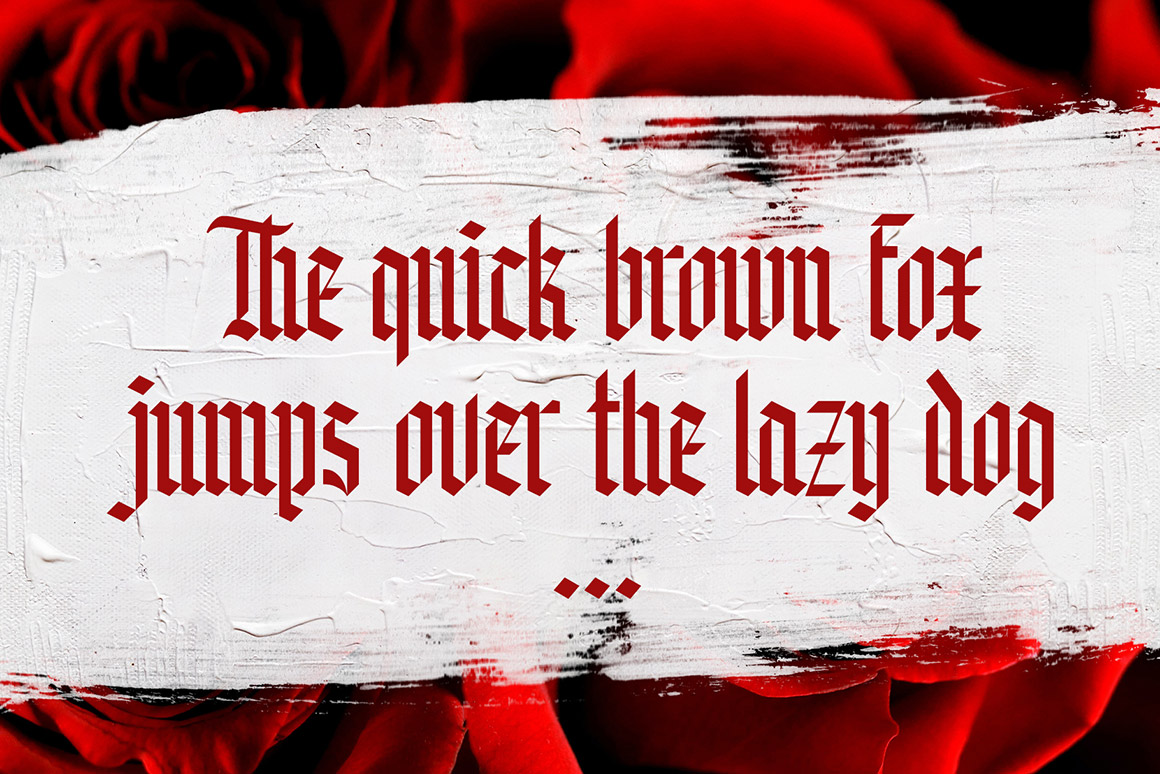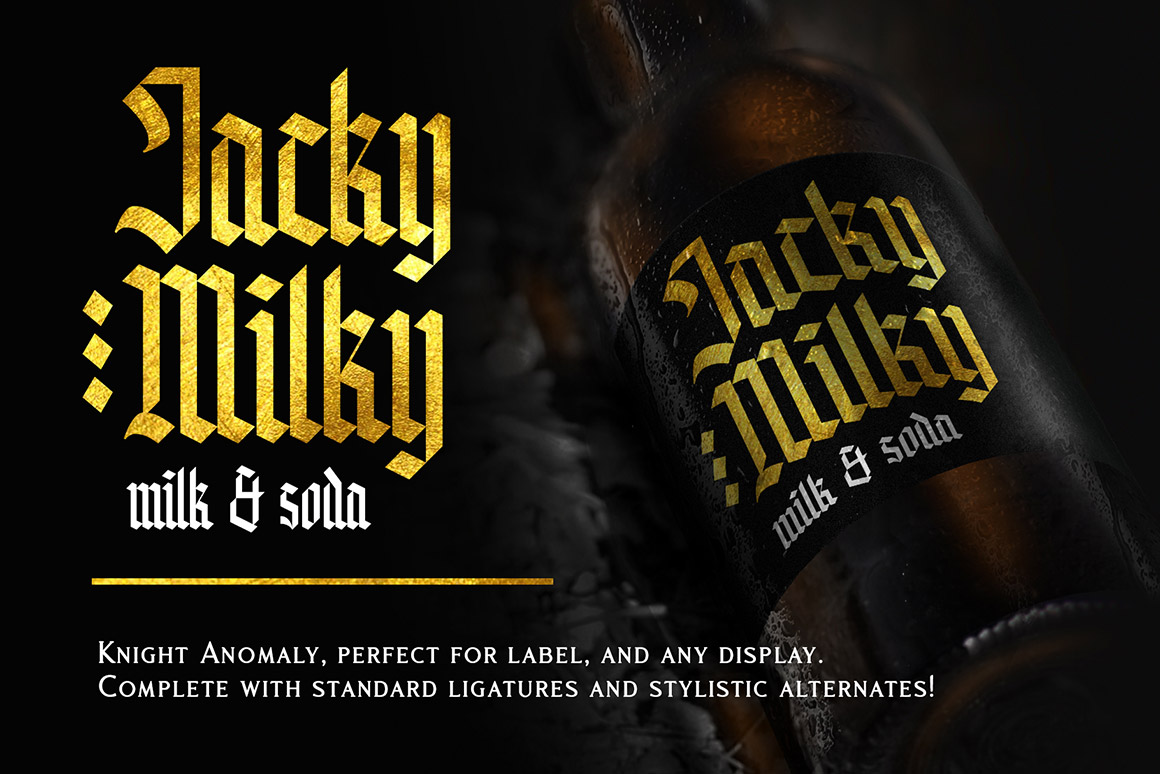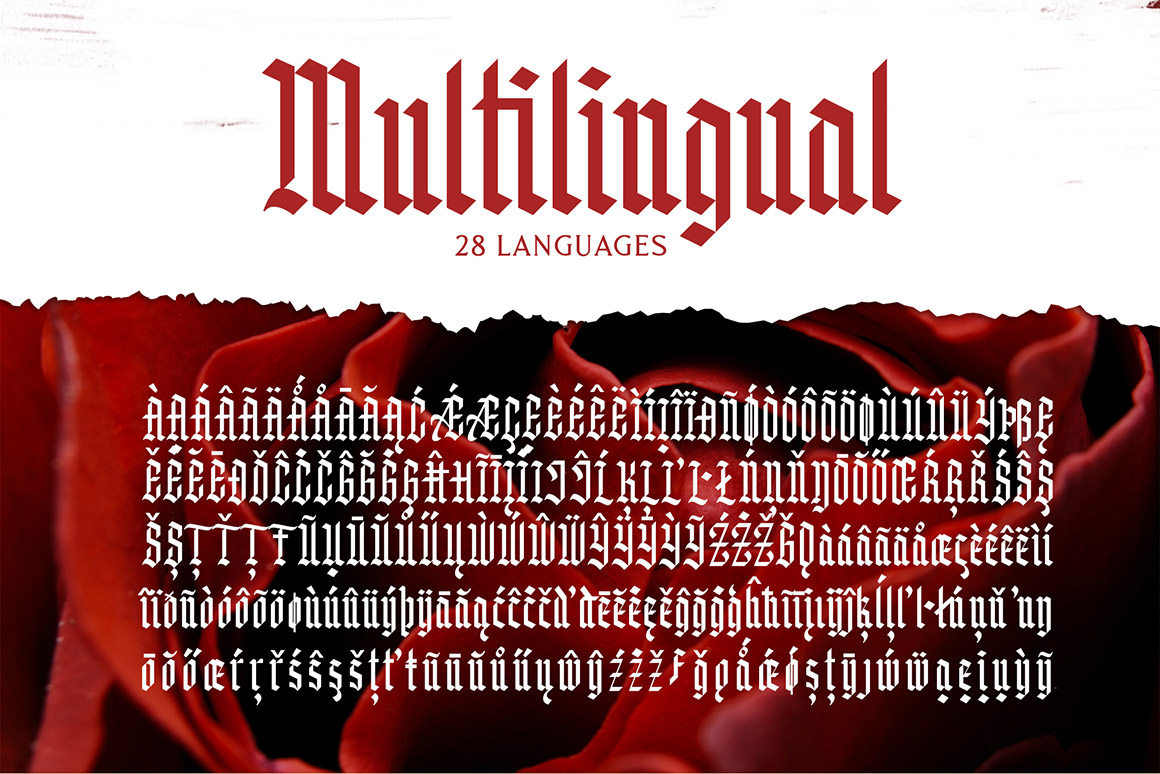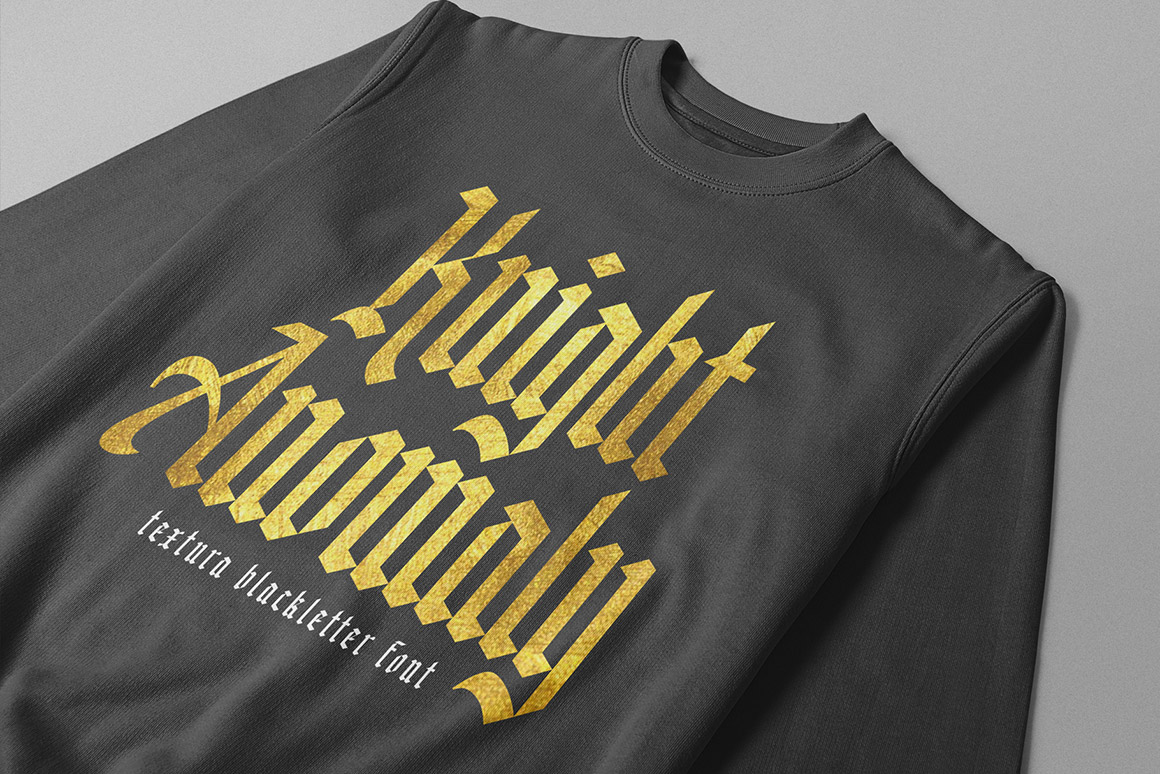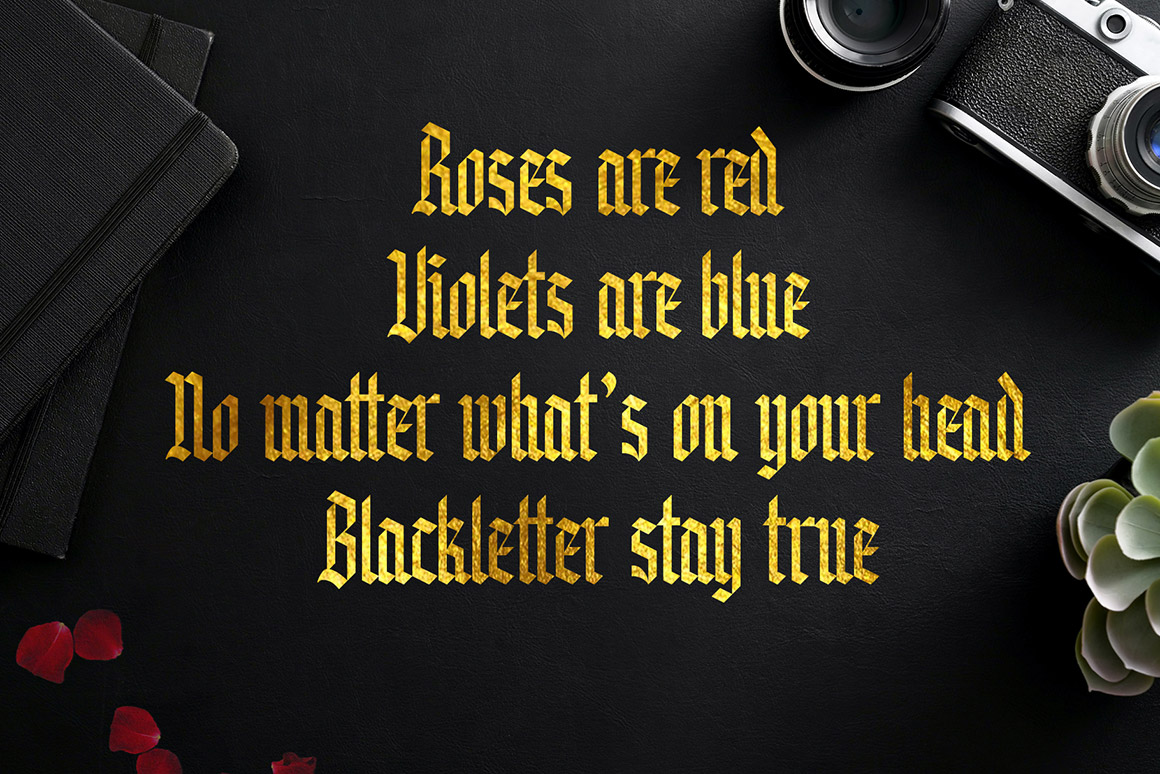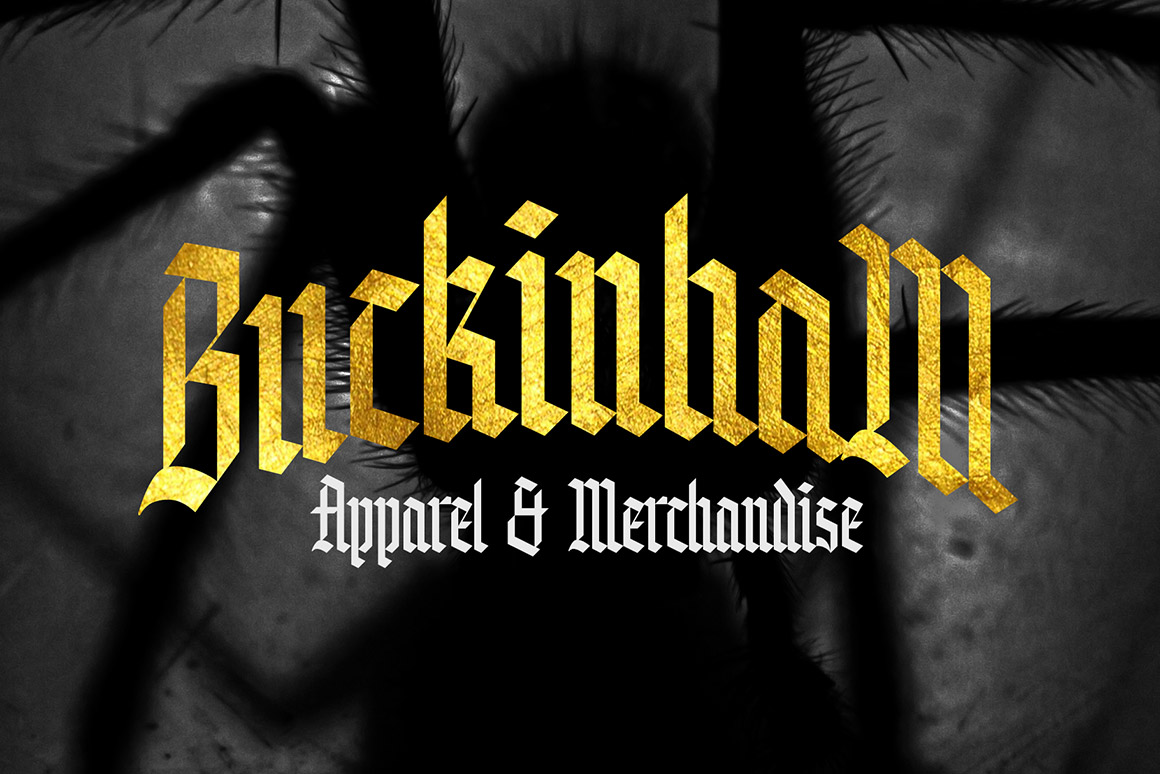 05. Tropicane Typeface from Arterfak Project
ropicane is an abstract-sans serif font. Designed with combination of sans serif, electro and traditional taste. Good shapes, spesifically designed for display or headline. Fashionable for magazine header, label, minimalism print design, flyer, poster, logo, t-shirt and branding.
This font is all-caps, with clean version in the lowercase that you can combine it. An elegant playfully font! There's many accent in this font.
TTF and OTF format in Zip file contained :
Uppercase
Lowercase
Numbers
Symbols
Punctuation
Multilingual (Basic LatPro) :
¿ÀÁÂÃÄÅÆÇÈÉÊËÌÍÎÏÐÑÒÓÔÕÖØÙÚÛÜÝÞßàáâãäåæçèéêëìíîï ðñòóôõöøùúûüýÿĀāĂ㥹ĆćĈĉĊċČčĎďĐđĒēĔĕĖėĘęĚěĜĝĞğĠġ ĤĥĦħĨĩĪīĮįİIJĴĵĹ弾ĿŁłŃńŇňŌōŎŏŐőŒœŔŕŘřŚśŜŝŞşŠšŤťŦŧ ŨũŪūŬŭŮůŰűŲųŴŵŶŷŸŹźŻżŽžẀẁẂẃẄẅ₣₤€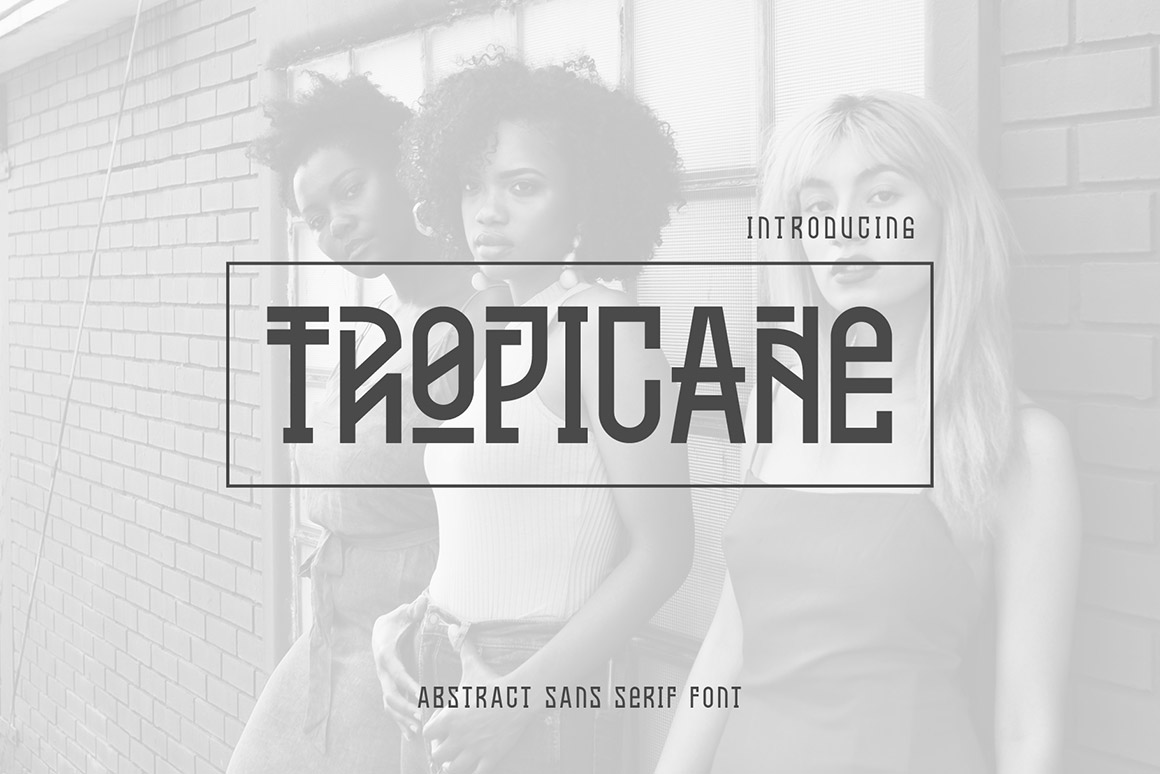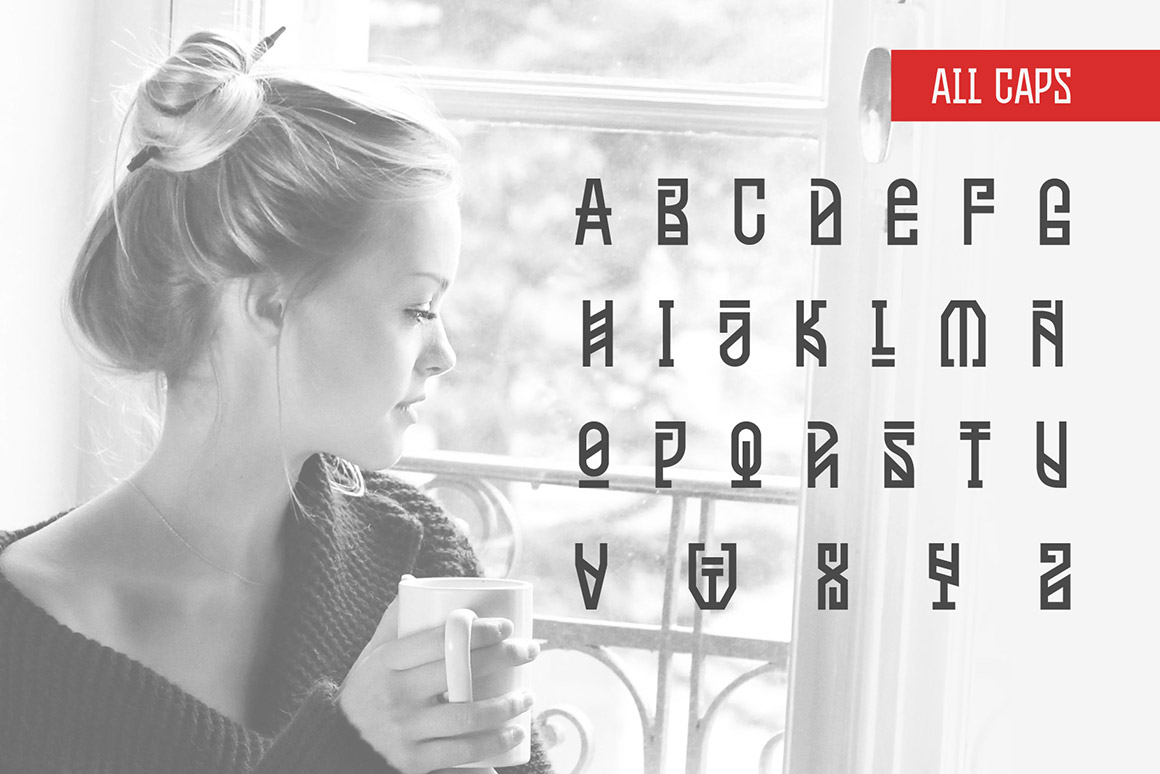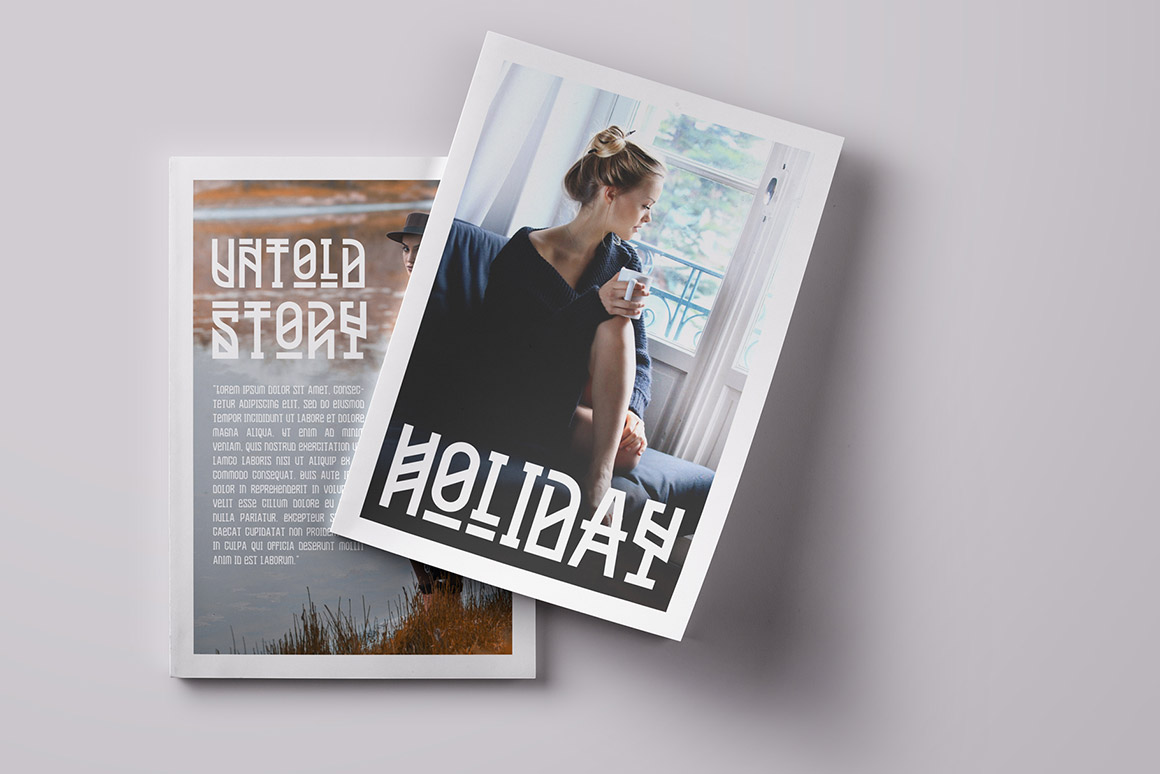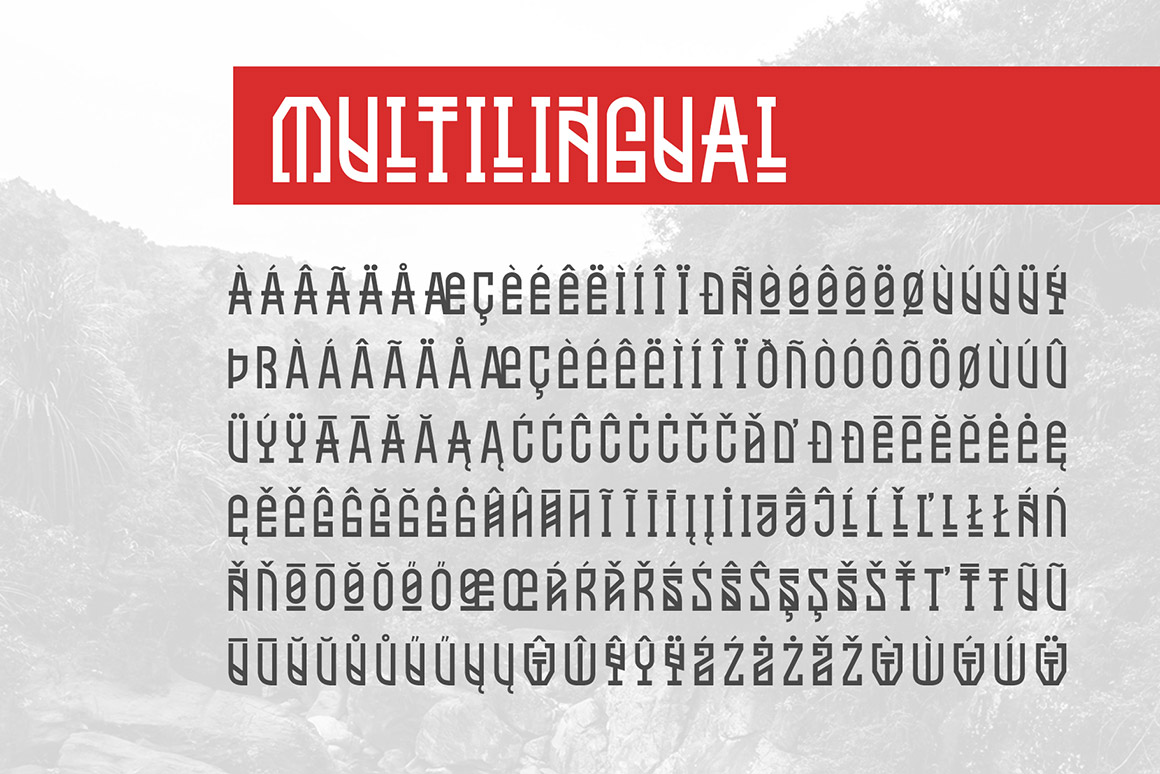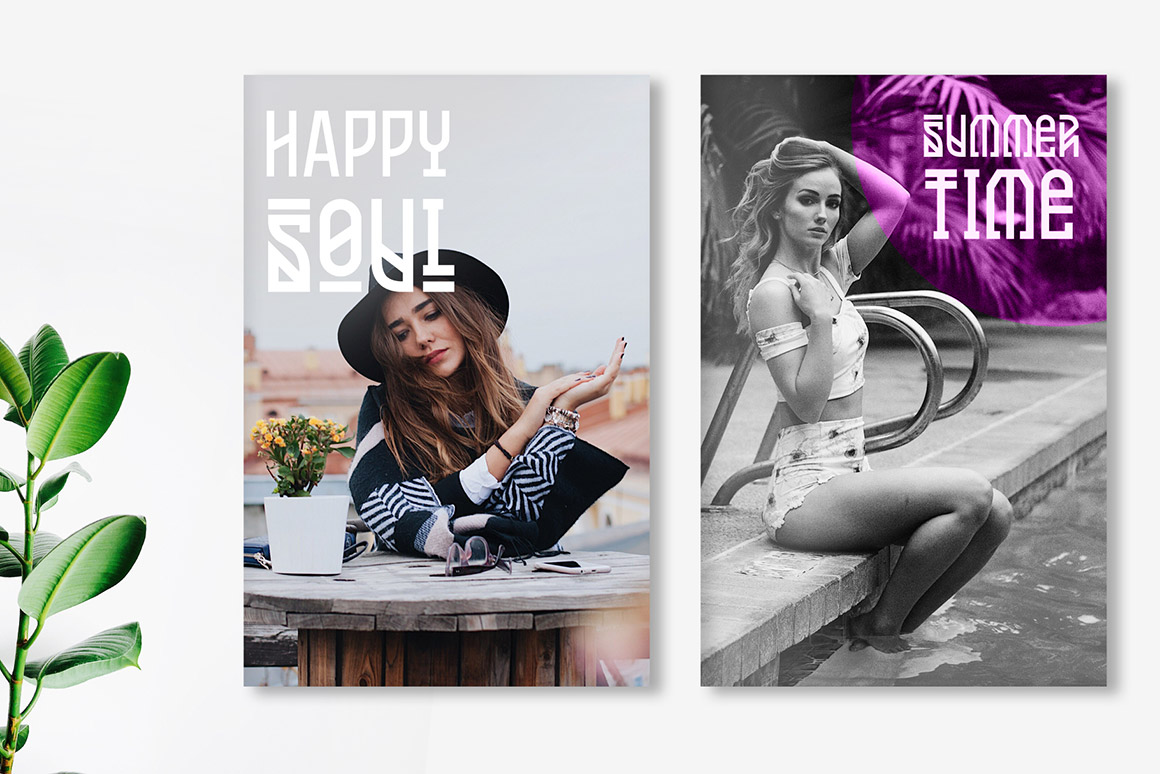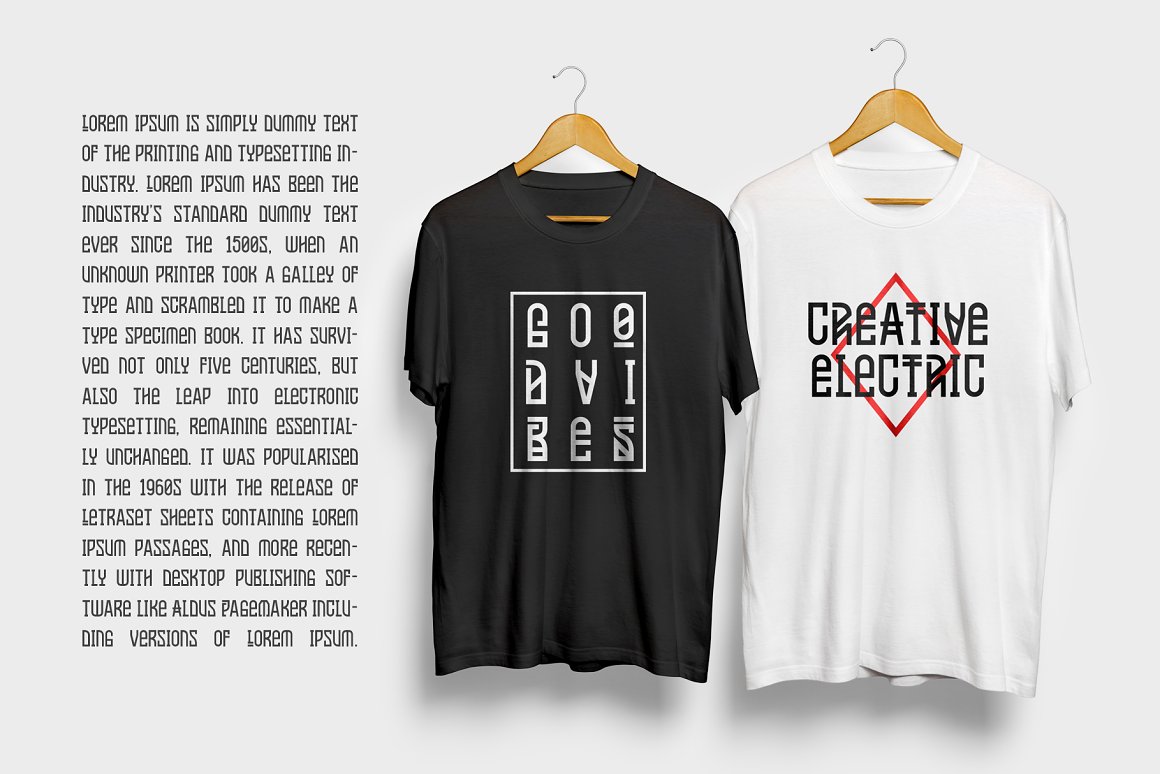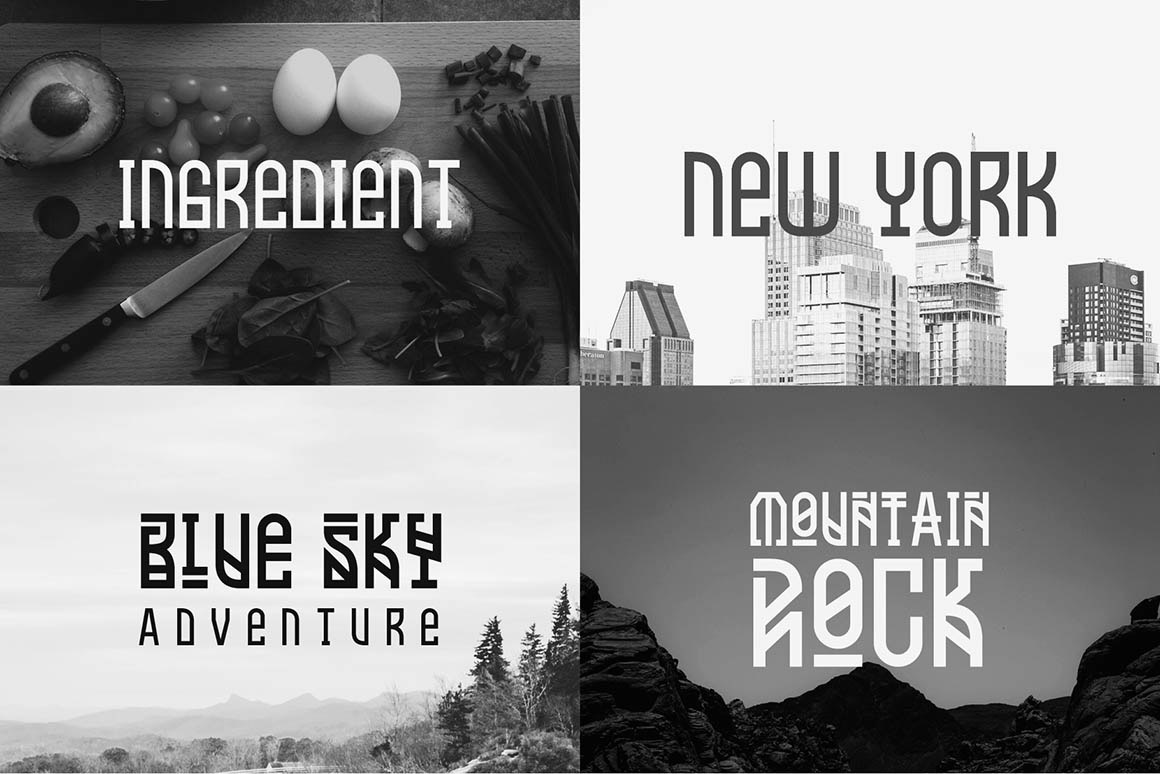 06. Hermona Vintage + Extras from Arterfak Project
A new experimental vintage font called 'Hermona'. The combination of retro and old fashioned era. Inspired from old school badges and label. Hermona is an all-caps font that perfect for headline. A great choice to use in label, poster, signage, t-shirt, storefront, greeting cards and logotype.
Hermona Typeface also complete with alot of special character such as stylistic alternates or swashes which are possible to combine and get more calligraphic looks. The ornaments and premade also include in a pack.
Typeface featured :
Uppercase
Smallcaps
Numbers
Punctuation & symbols
Accents
Custom ligatures
Stylistic Alternates
Contextual Alternates
Swashes
Stylistic set 01-05Here are what you'll get :
Hermona.ttf
Hermona.otf
Hermona Extras.ttf
Hermona Extras.otf
Extras (PNG format – 3000px)
Extras (EPS 10)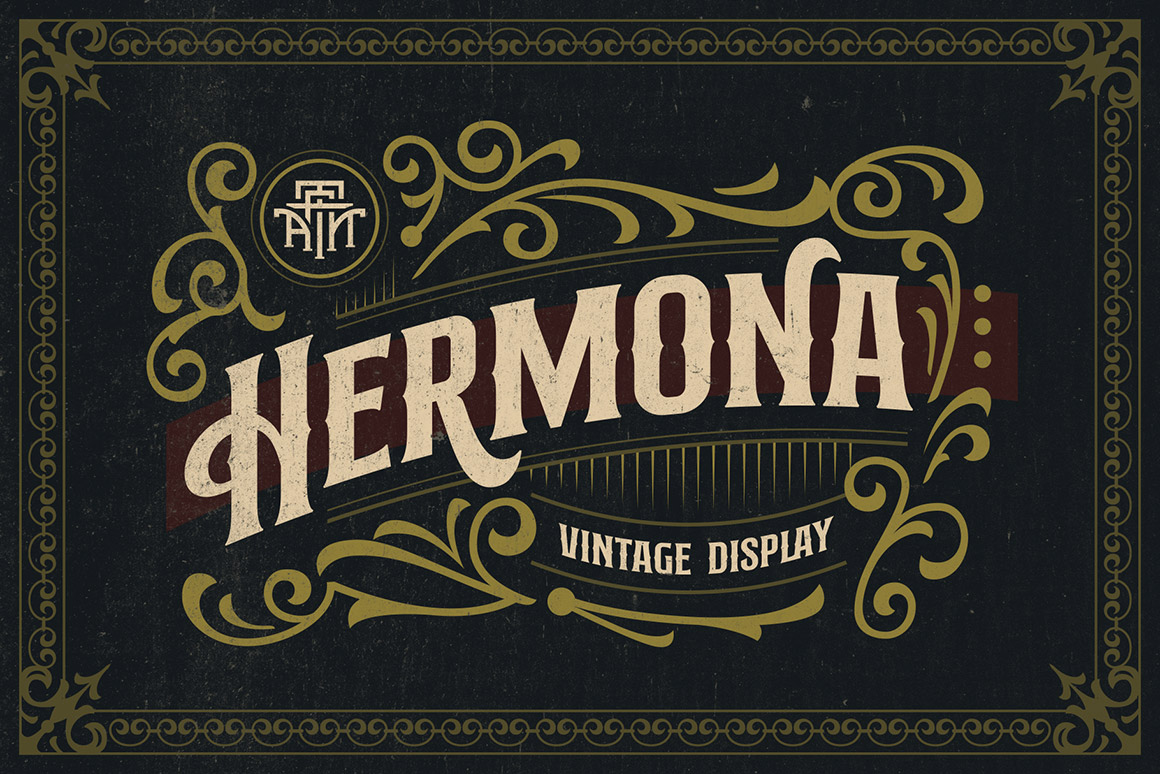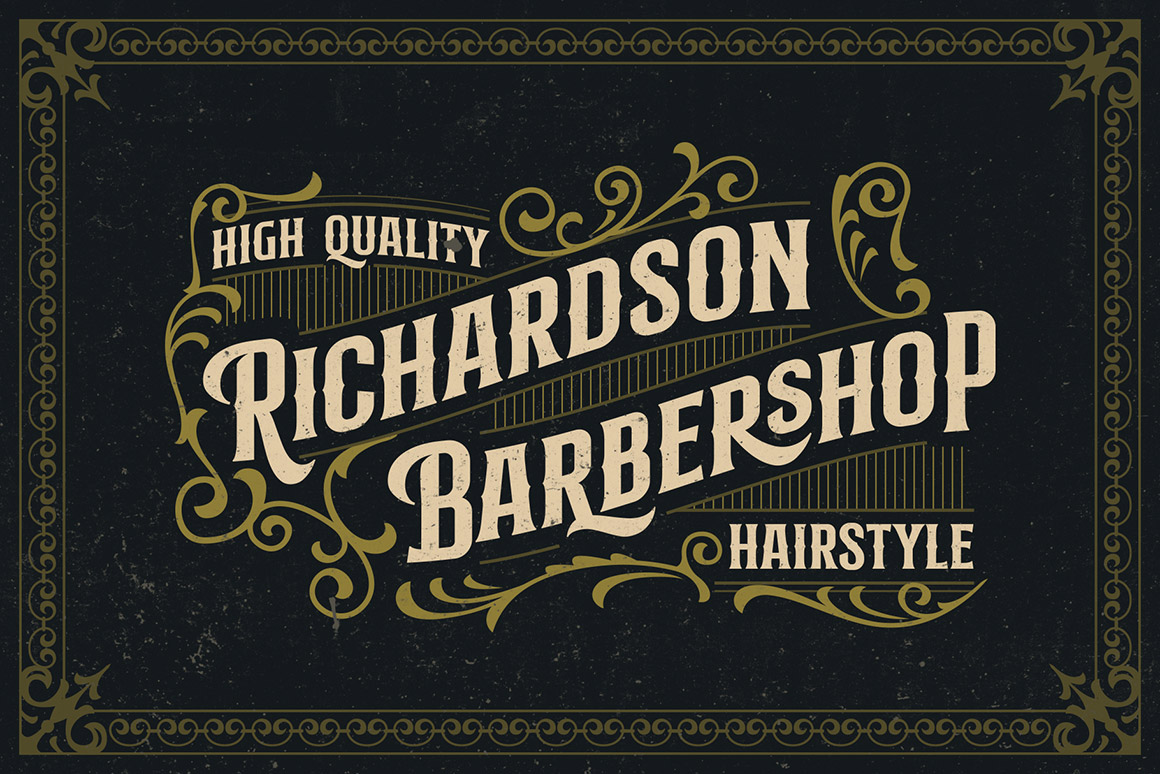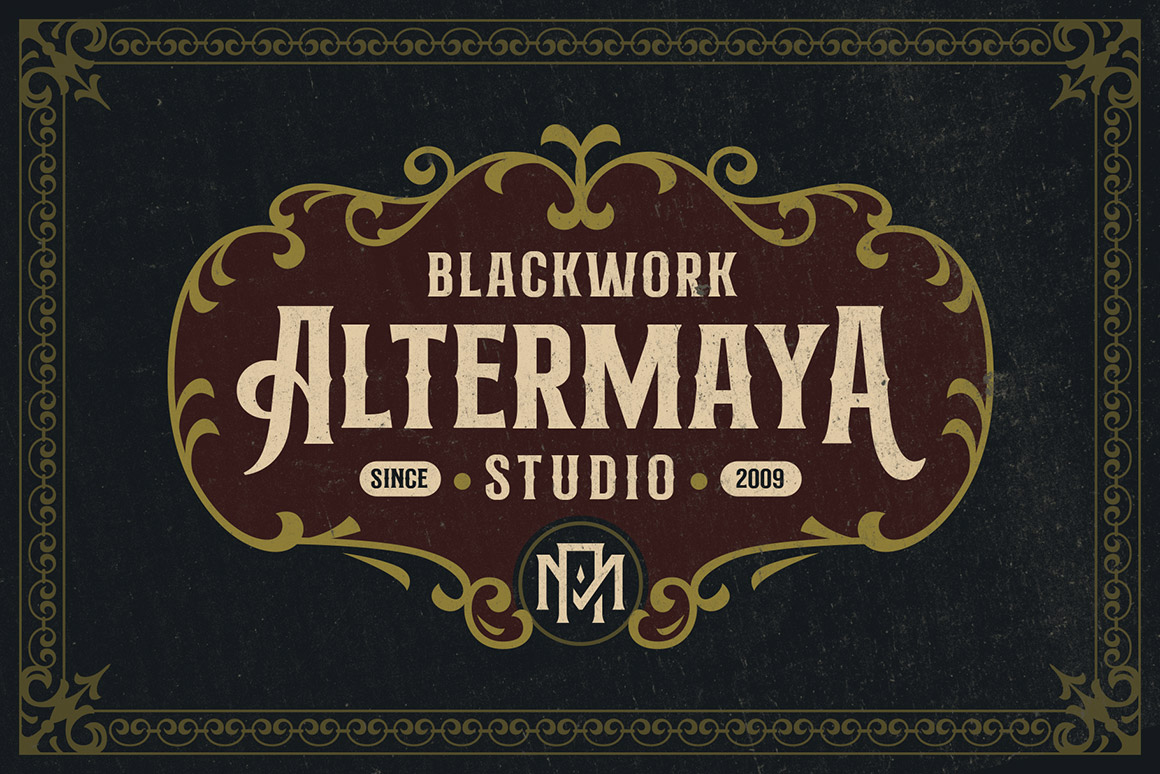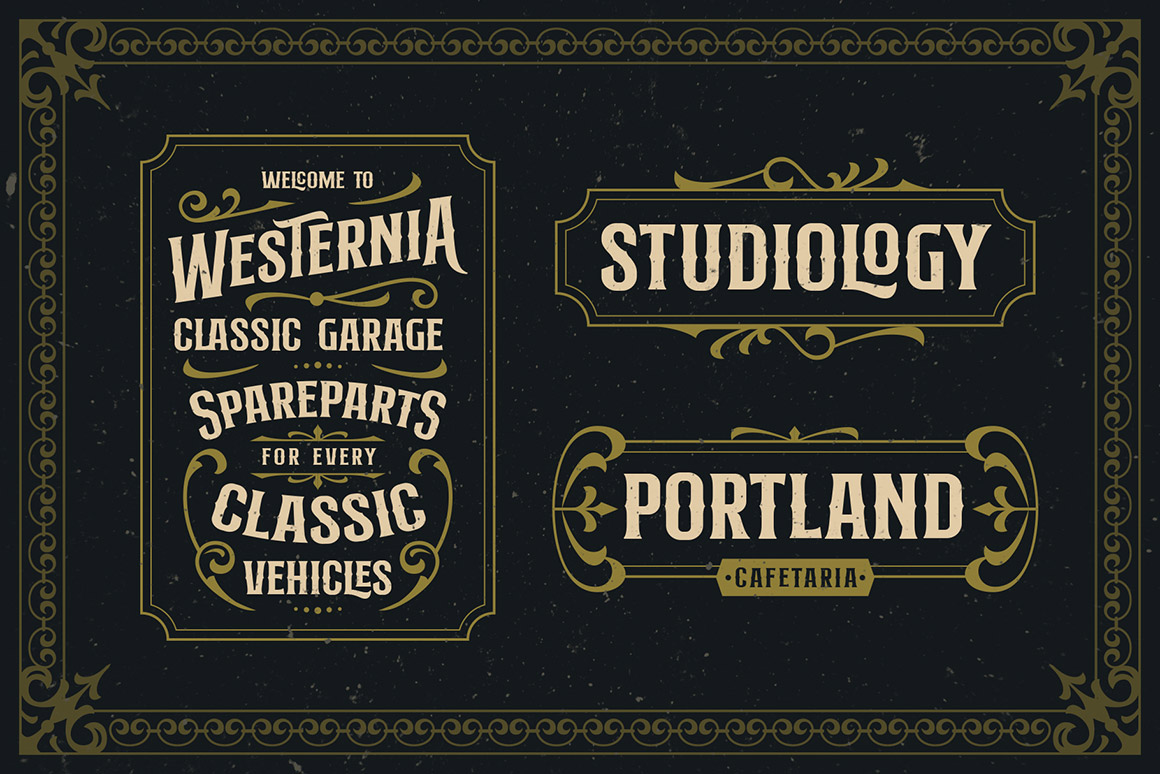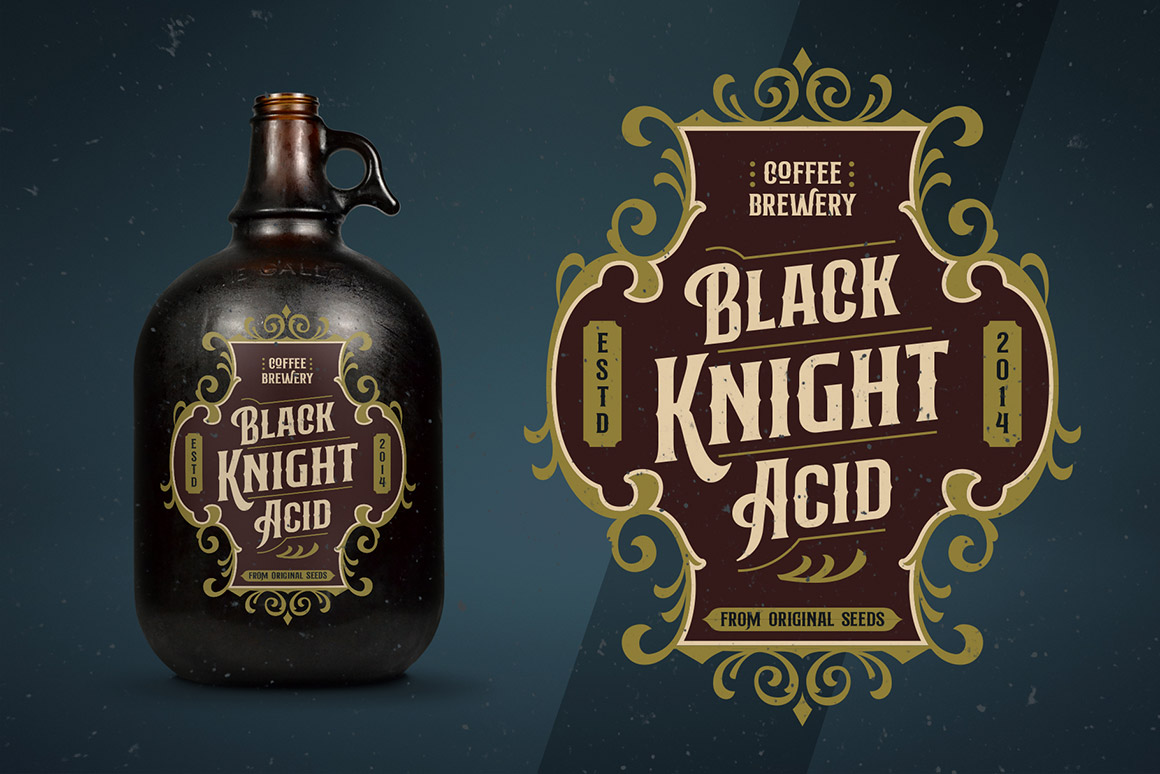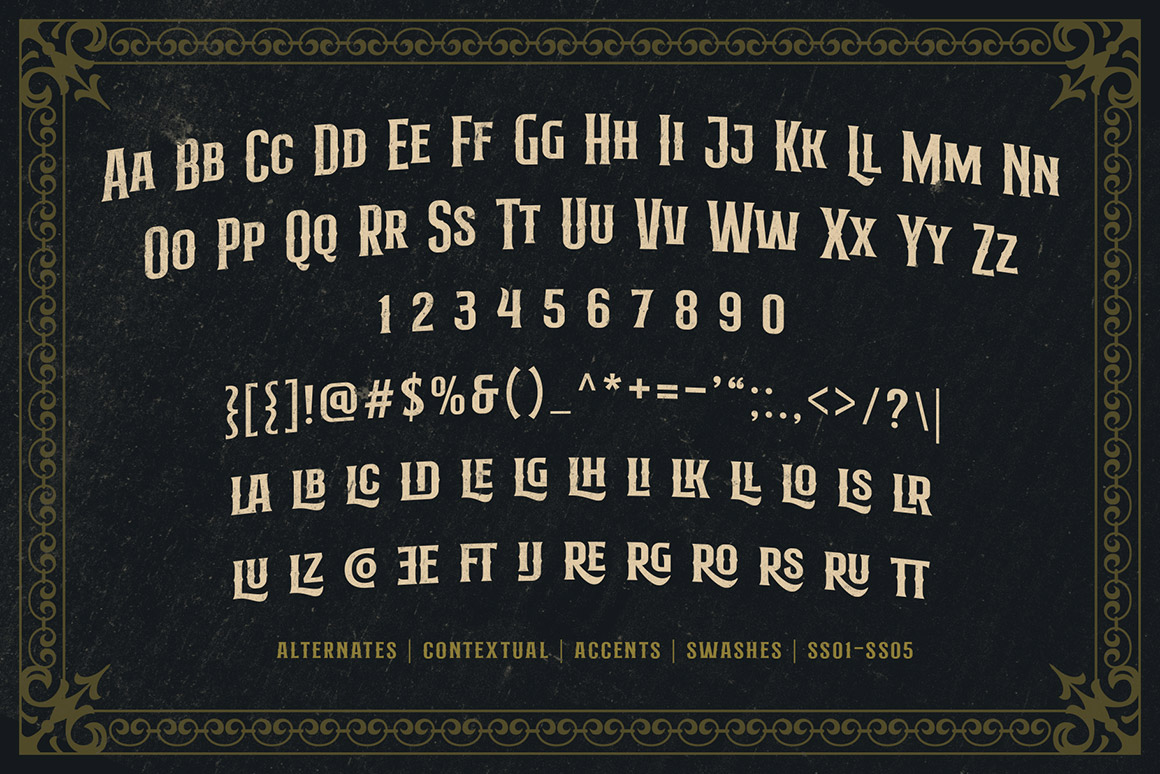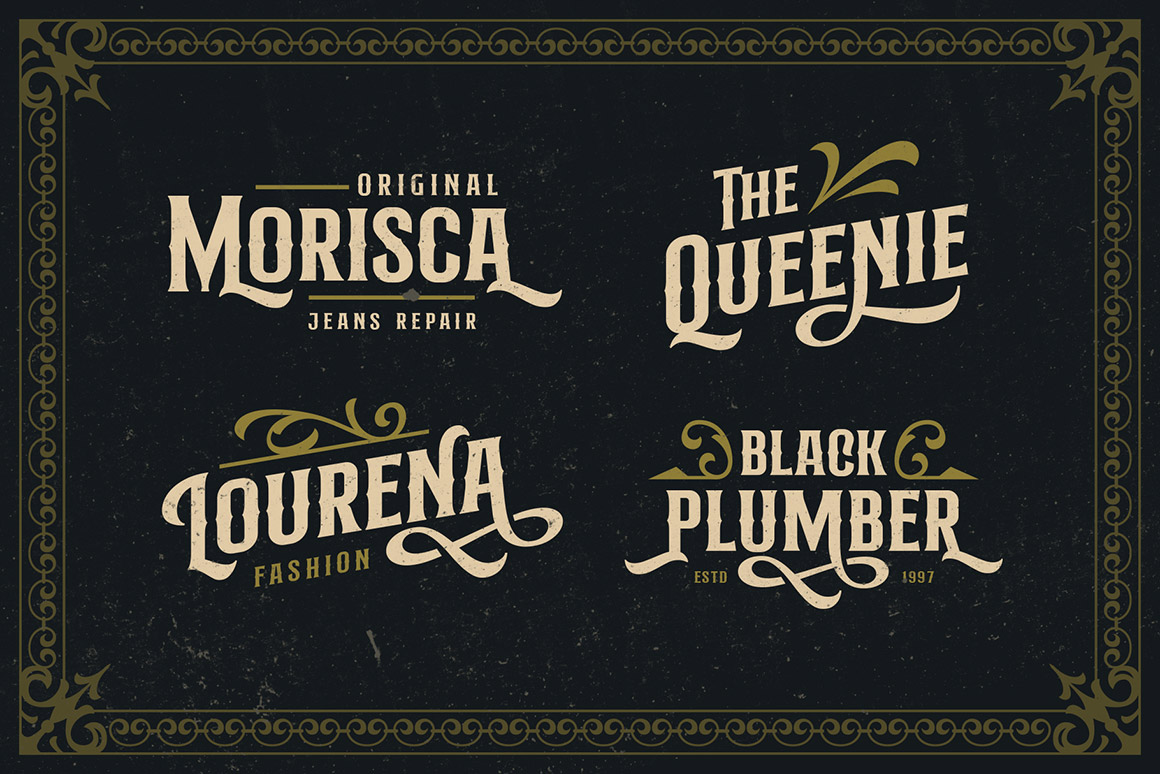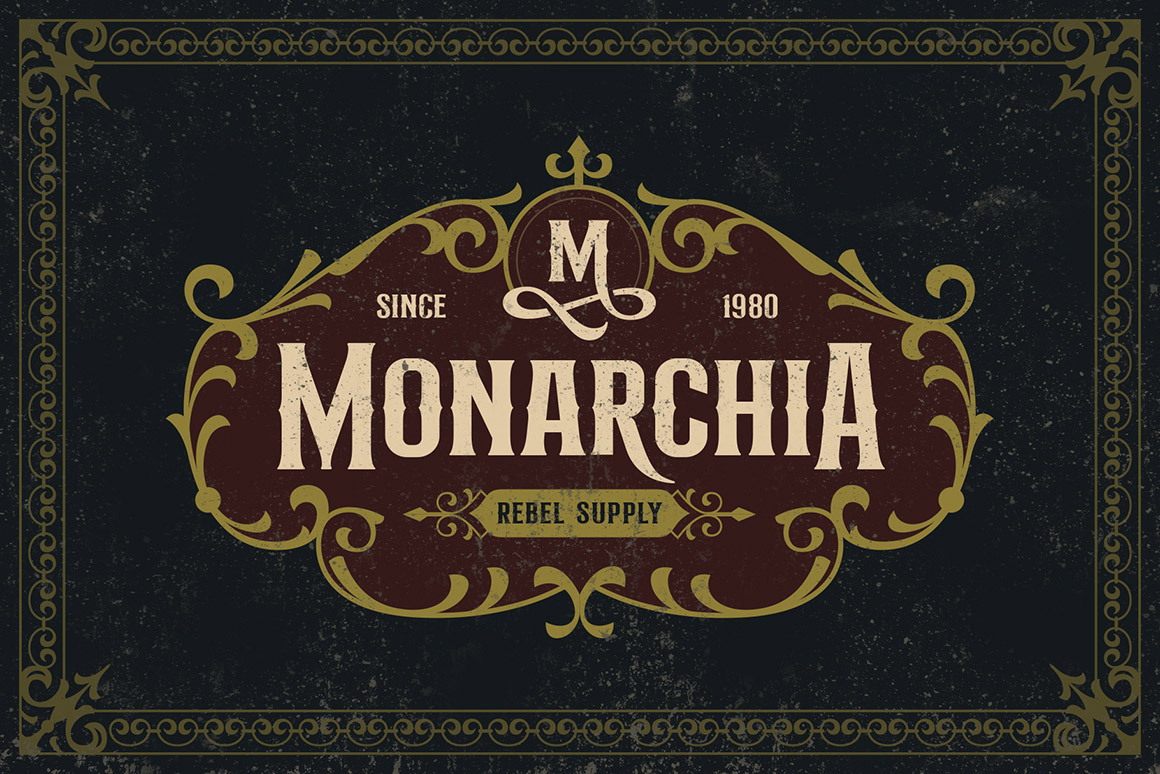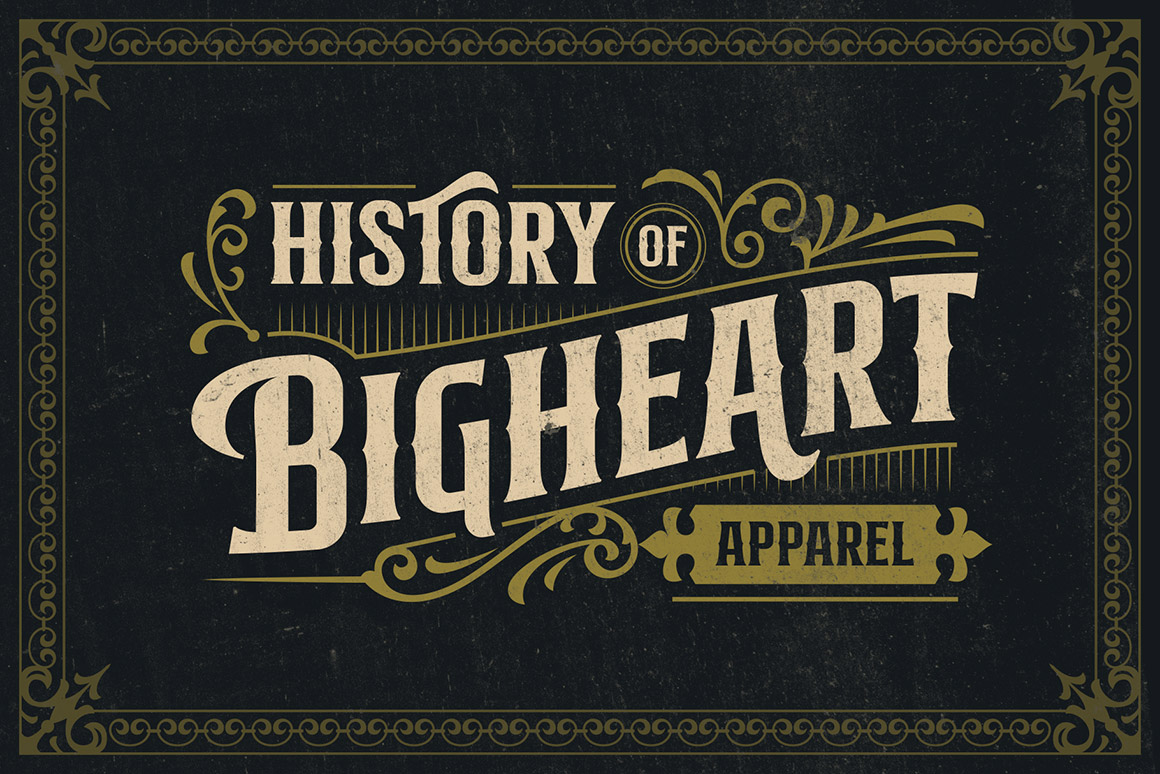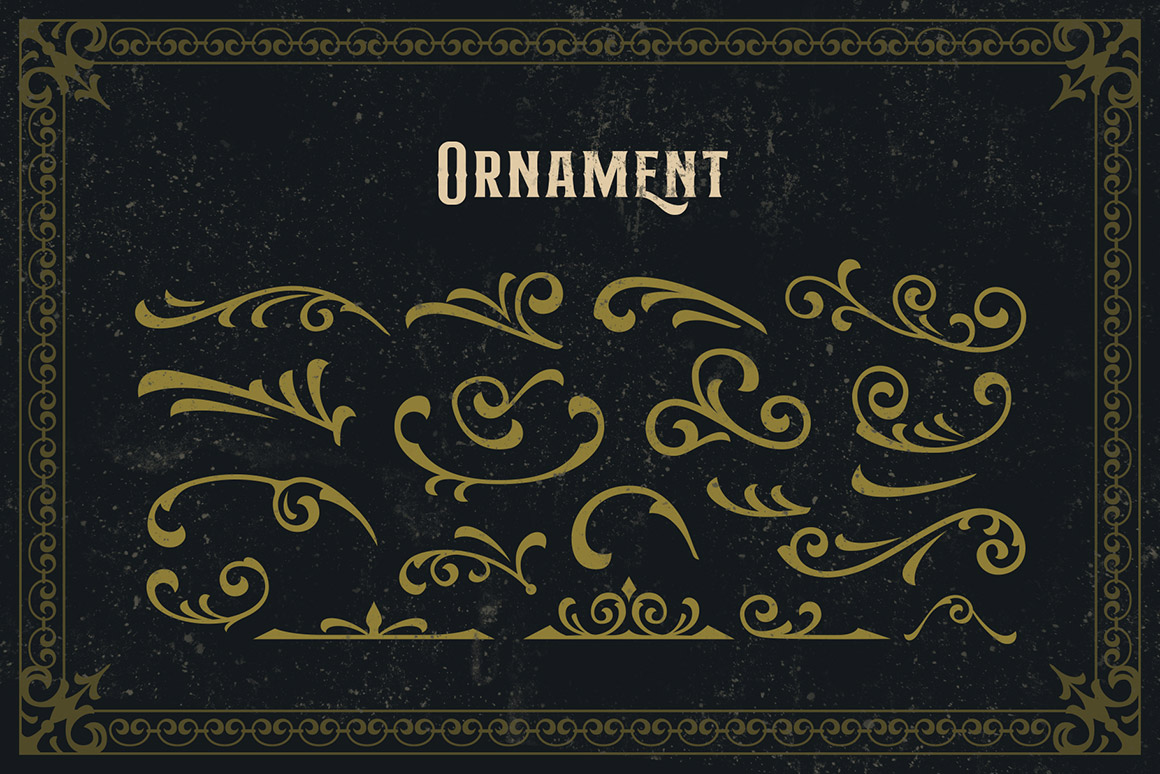 07. Marones from Arterfak Project
Marones is a serif font with inky effect and spurs on the letterforms. Inspired by the old school garage and vintage logo, Marones visualize a quite strong look so that's perfect for any display such as packaging, bottle, headline, logo, apparel, posters, stickers, craft projects, and more!
Marones is an all-caps font equipped with a Stylistic set and multilingual support that you can mix and match the letters to ease your design project.
Fonts featured :
Uppercase
Smallcaps
Numbers
Symbols
Punctuation
Stylistic alternates
Stylistic set 01-04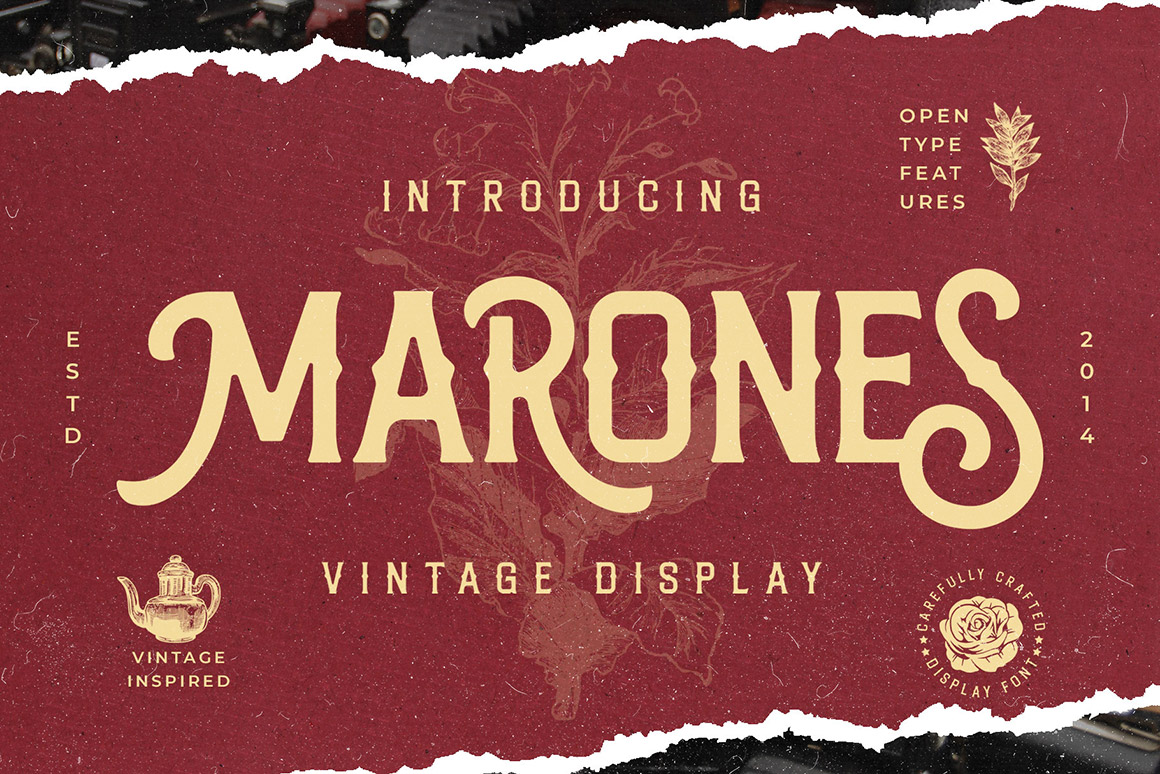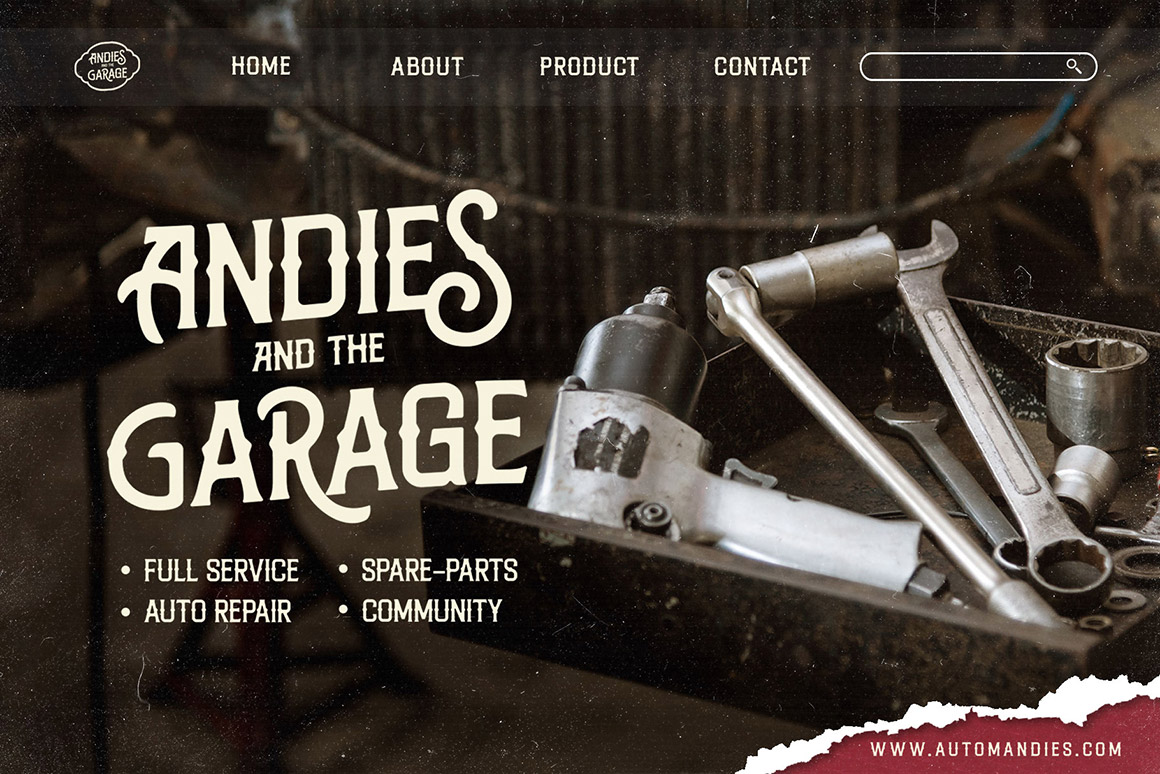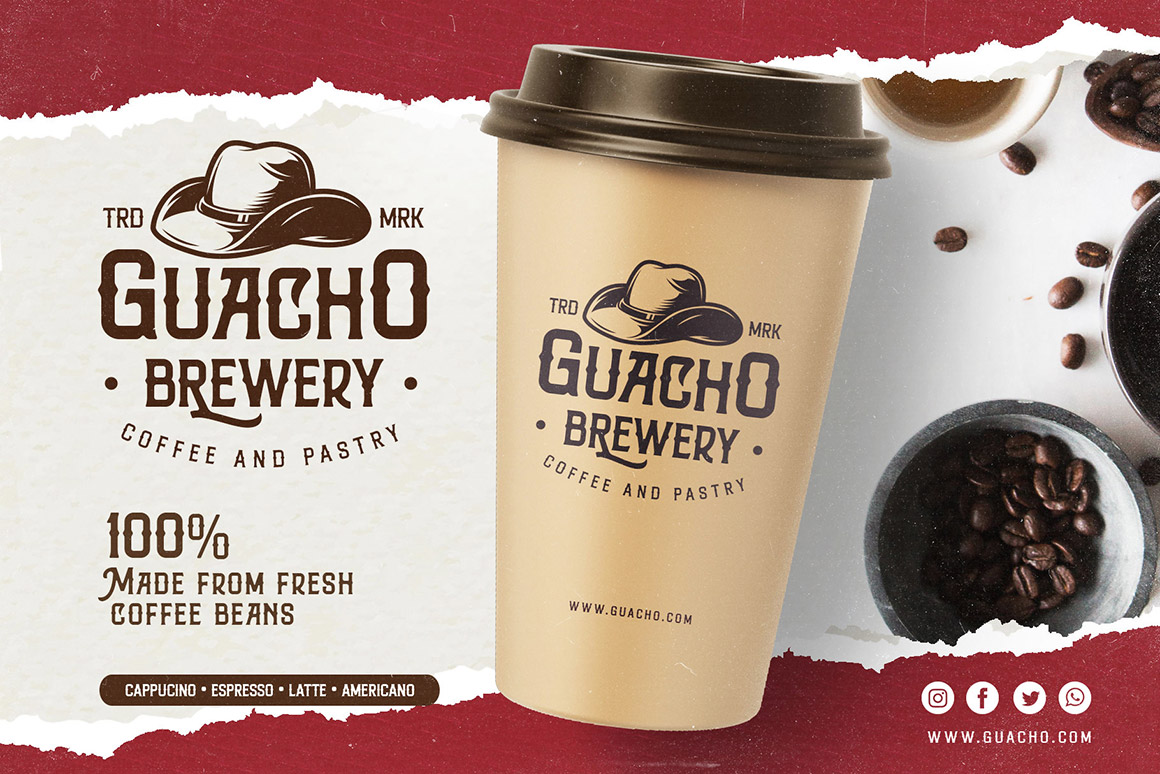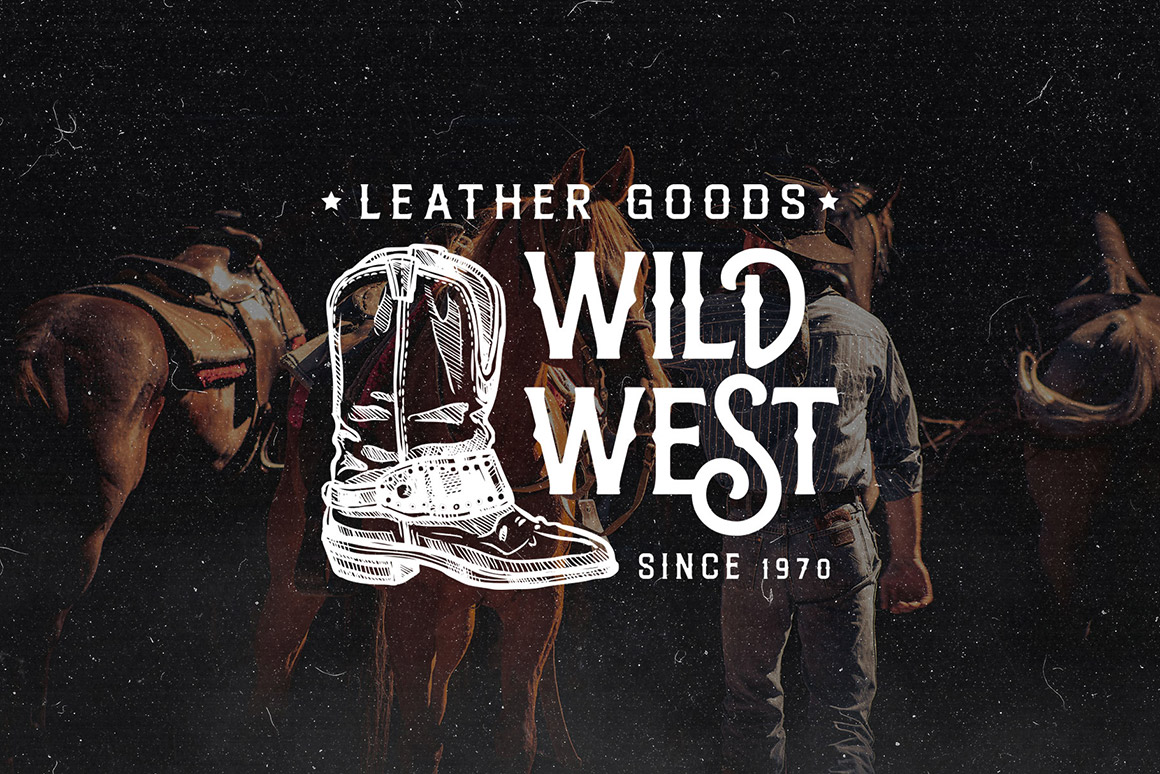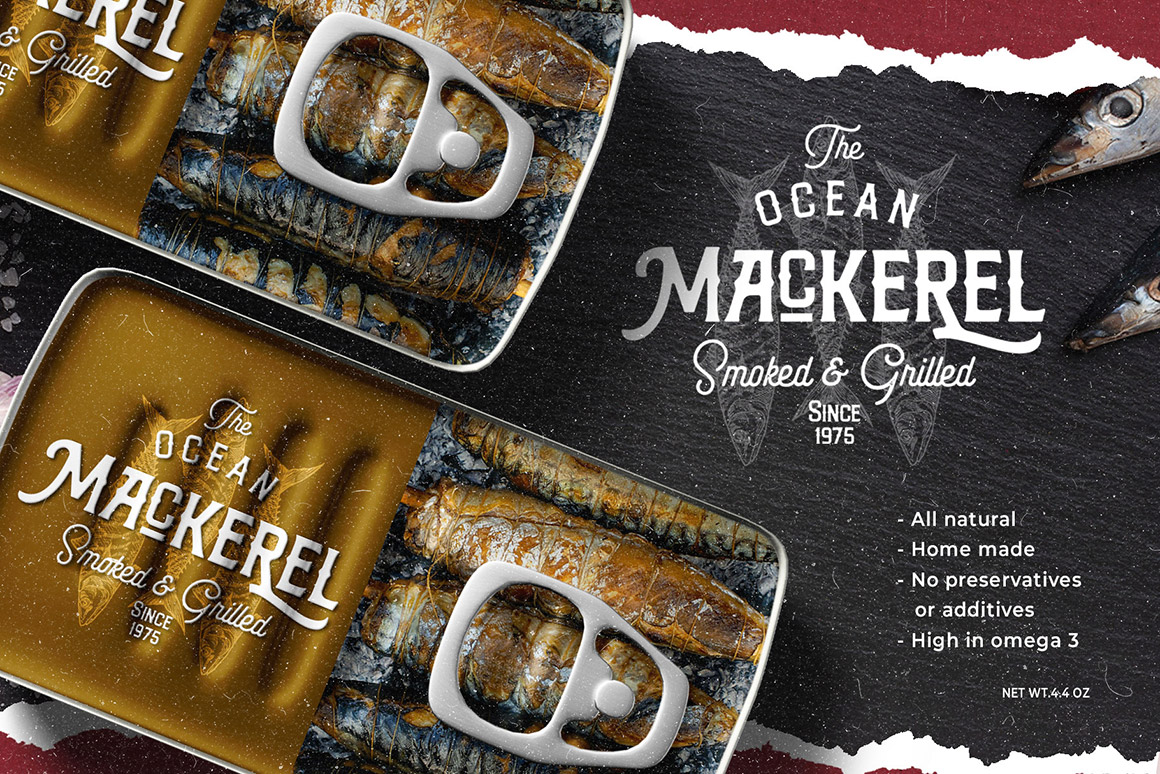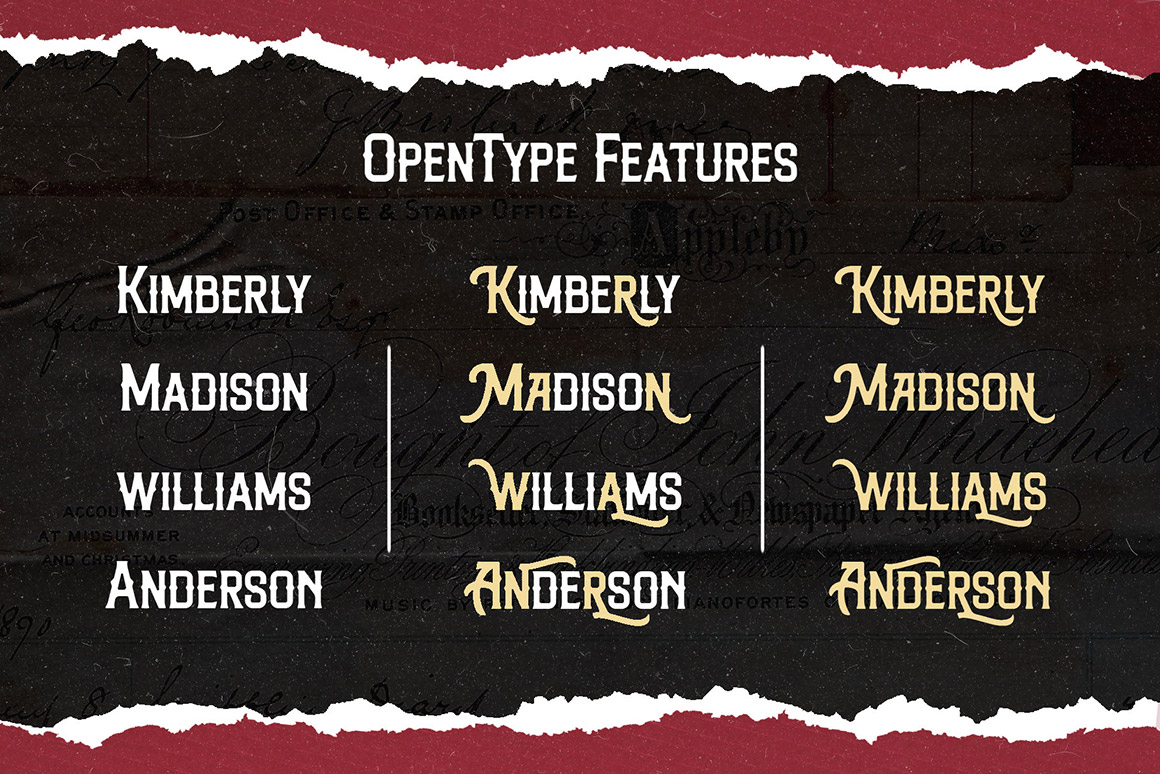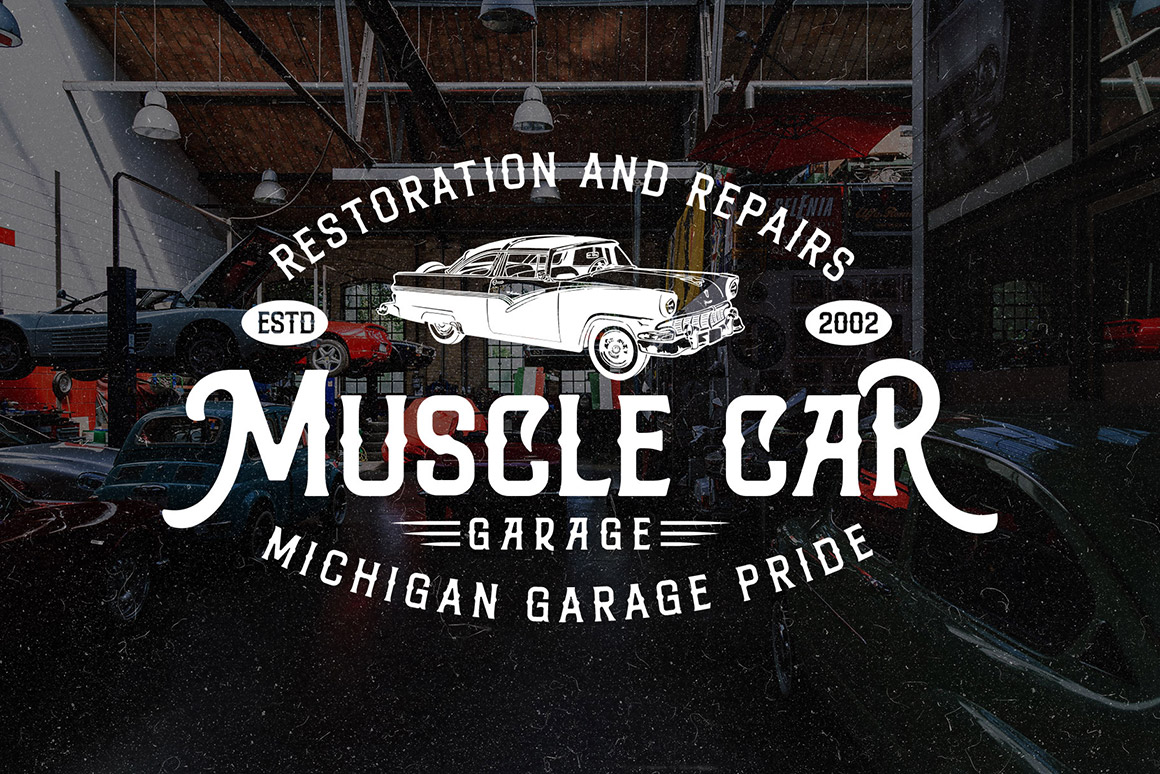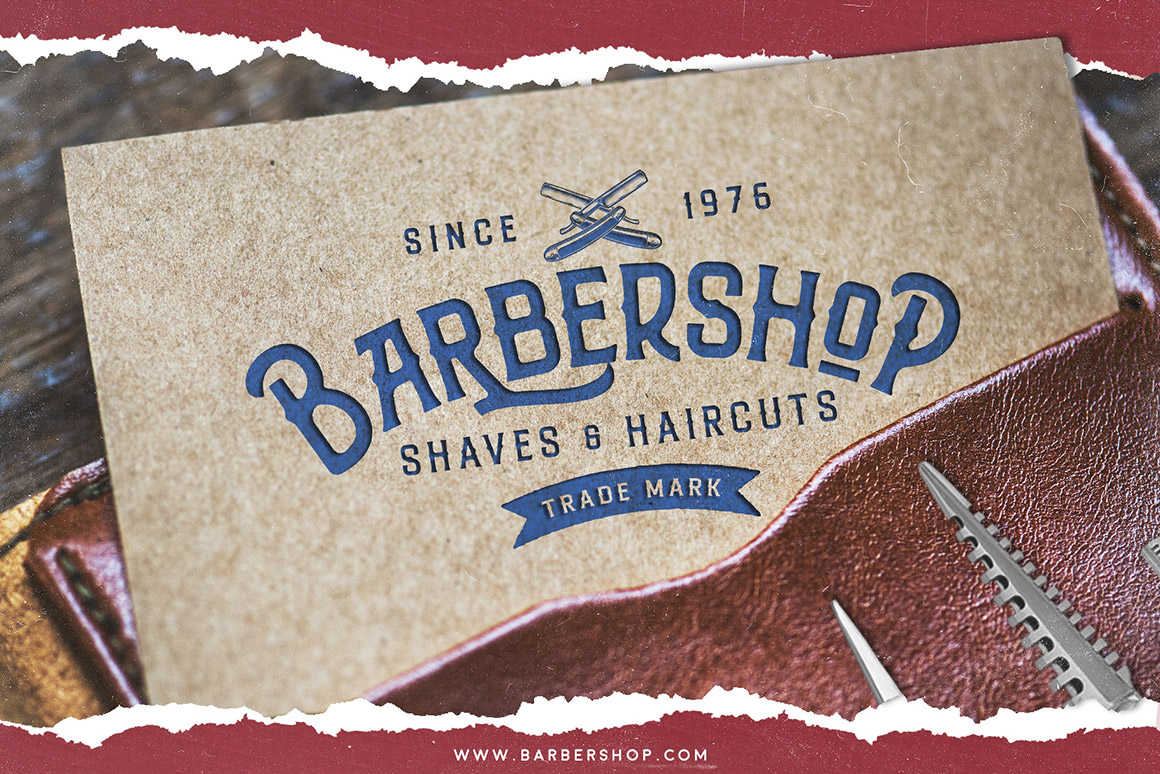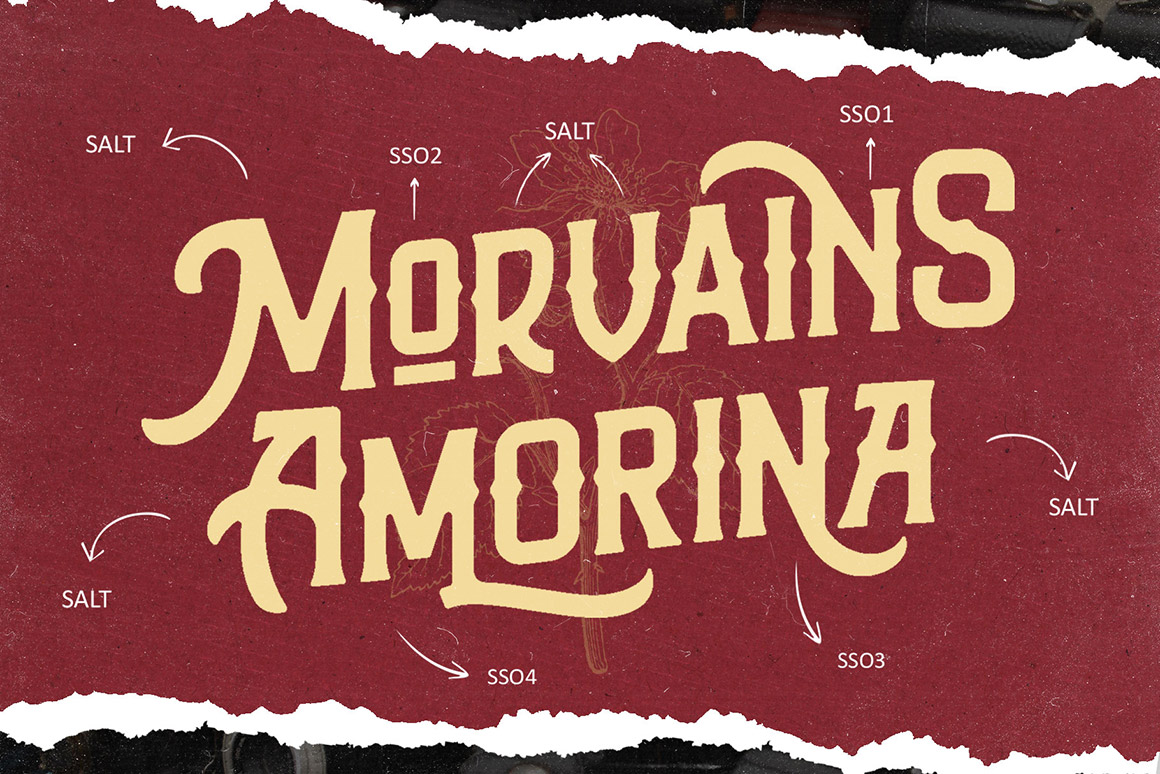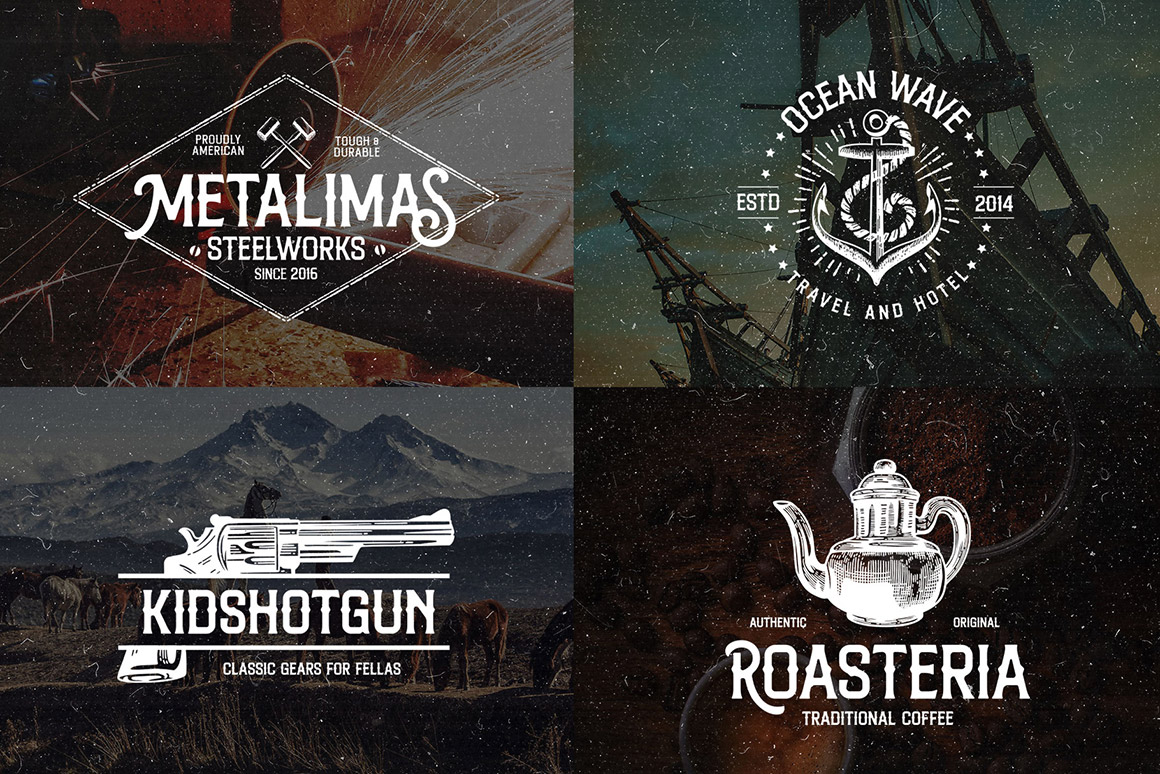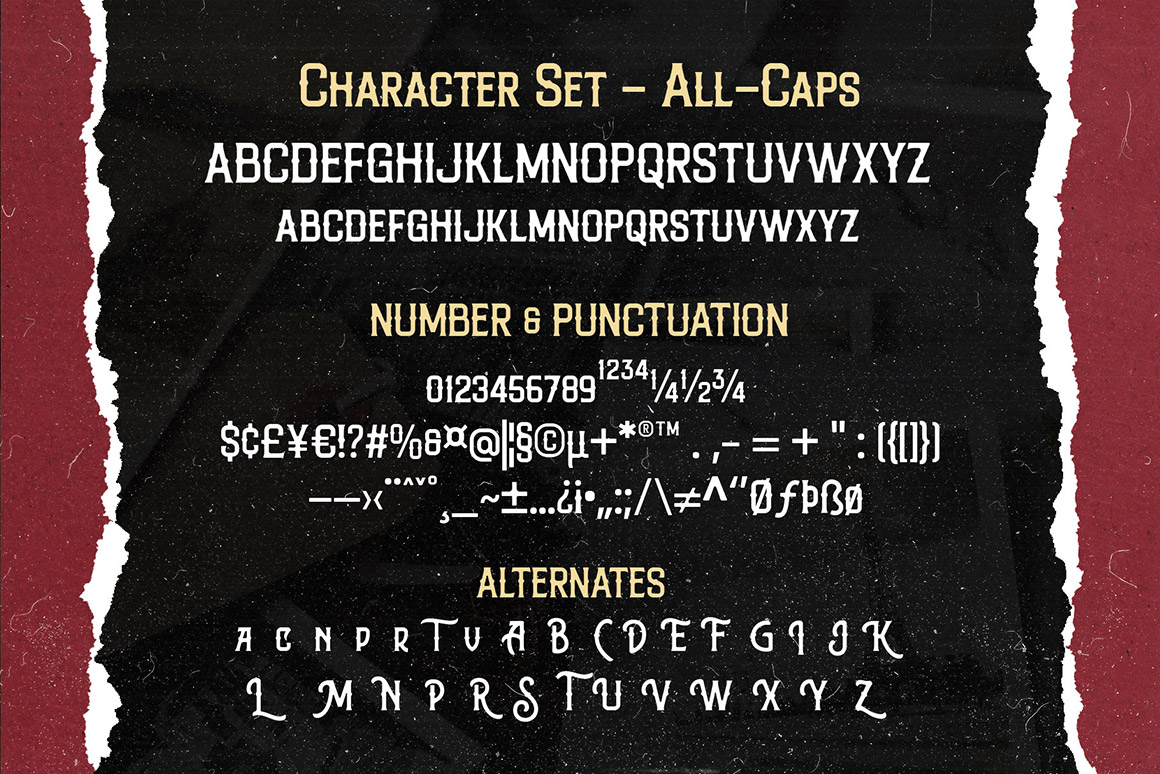 08. Newston – Stylish Serif Font from Arterfak Project
Introducing Newston minimalist – elegant serif font. Beautiful and playfully with 4 styles available. Made with medium contrast of the strokes that allow you to create more than headline. The spacing adjusted a bit tight that possible to fill empty space on your modern or typographic design.
Newston also complete with some stylistic alternates that allows you to create more beautiful design! Inspired by minimalist and decorative style, Newston has expanded to 4 styles :
Regular : Recommended for magazine cover, poster, flyer or website header.
Italic : Looks good to maximize the foreign language, verbality or motion effect.
Outline : Very good to combine with Regular to get some joyfull effect.
Inline : The strong strokes and empty space, gives the art deco style. Good for logo.
Overall, Newston is flexible to apply in many style such as minimalist, decorative, hipster, luxury, vintage and editorial. You can use this font for a t-shirt, corporate identity, magazine, banner, billboard, or storefront.
Product included :
Newston Inline.ttf
Newston Inline.otf
Newston Outline.ttf
Newston Outline.otf
Newston Regular.ttf
Newston Regular.otf
Newston Italic.ttf
Newston Italic.otf
Features :
Uppercase
Lowercase
Numbers
Punctuation & symbols
Stylistic alternates
Accents : ÀÁÂÃÄÅÆÇÈÉÊËÌÍÎÏÐÑÒÓÔÕÖØÙÚÛÜÝÞßàáâãäåæçèéêëìíîïðñòóôõöøùúûüýþÿĀāĂ㥹ĆćĈĉĊċČčĎďĐđĒēĔĕĖėĘę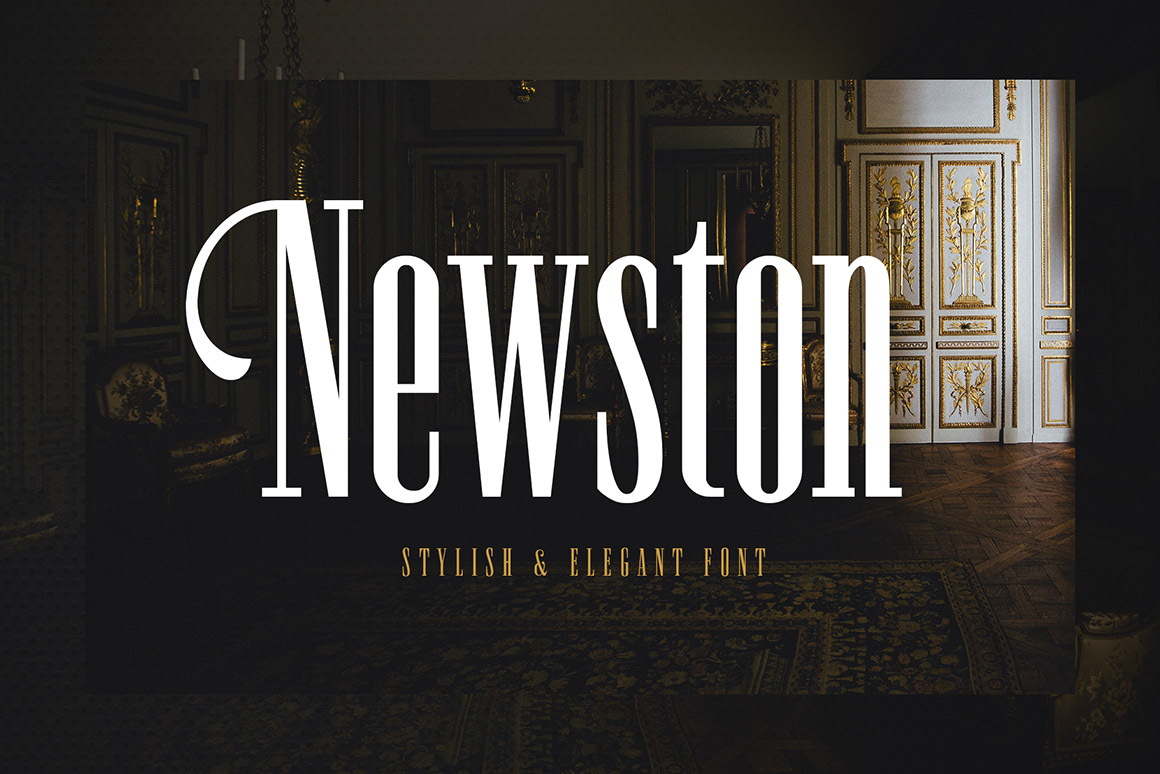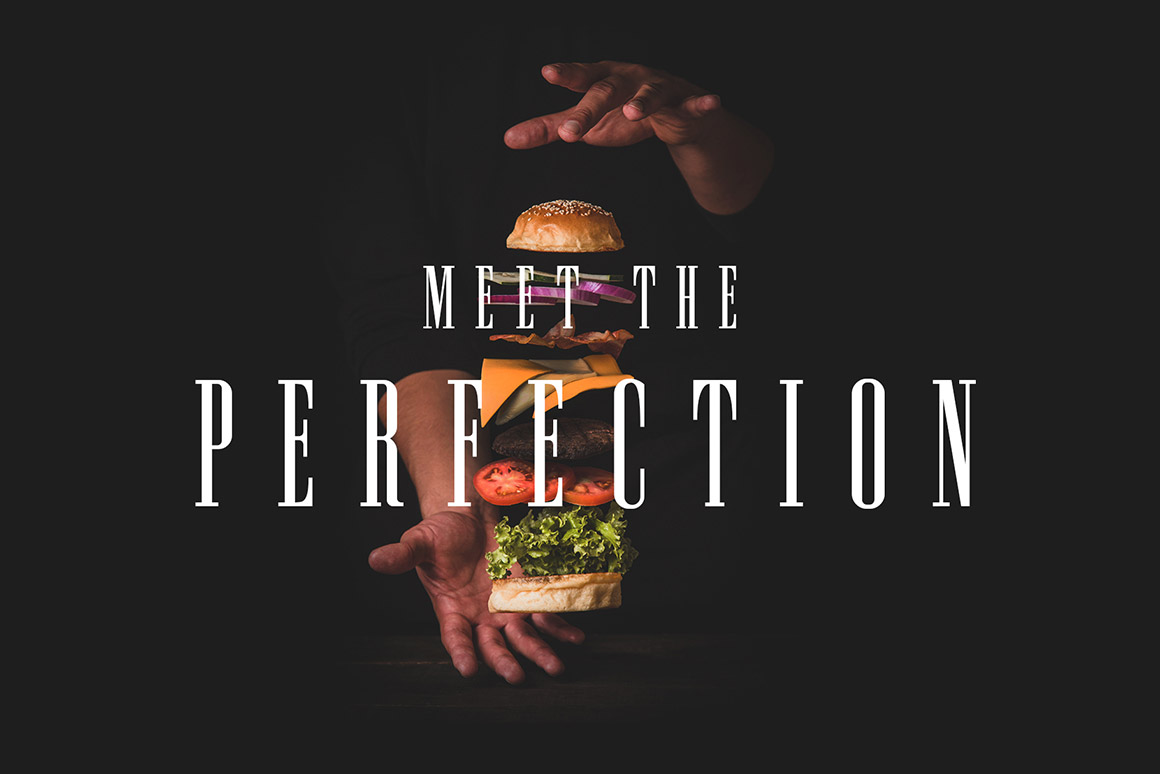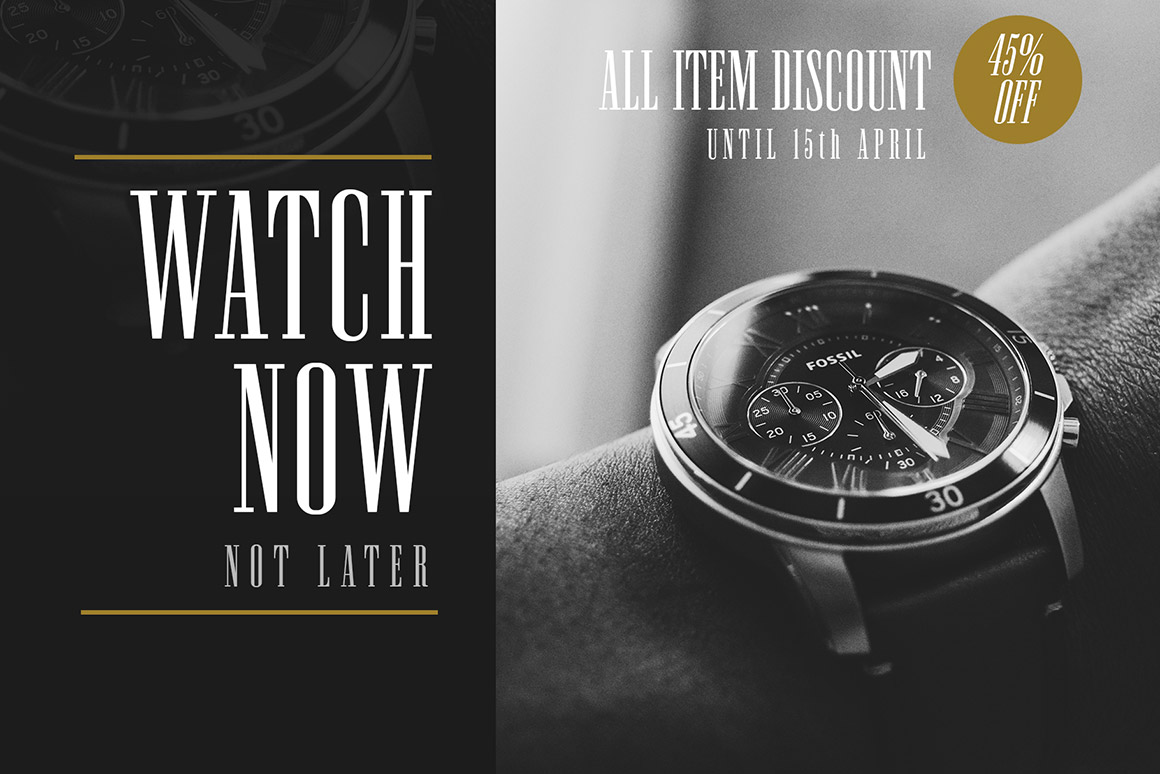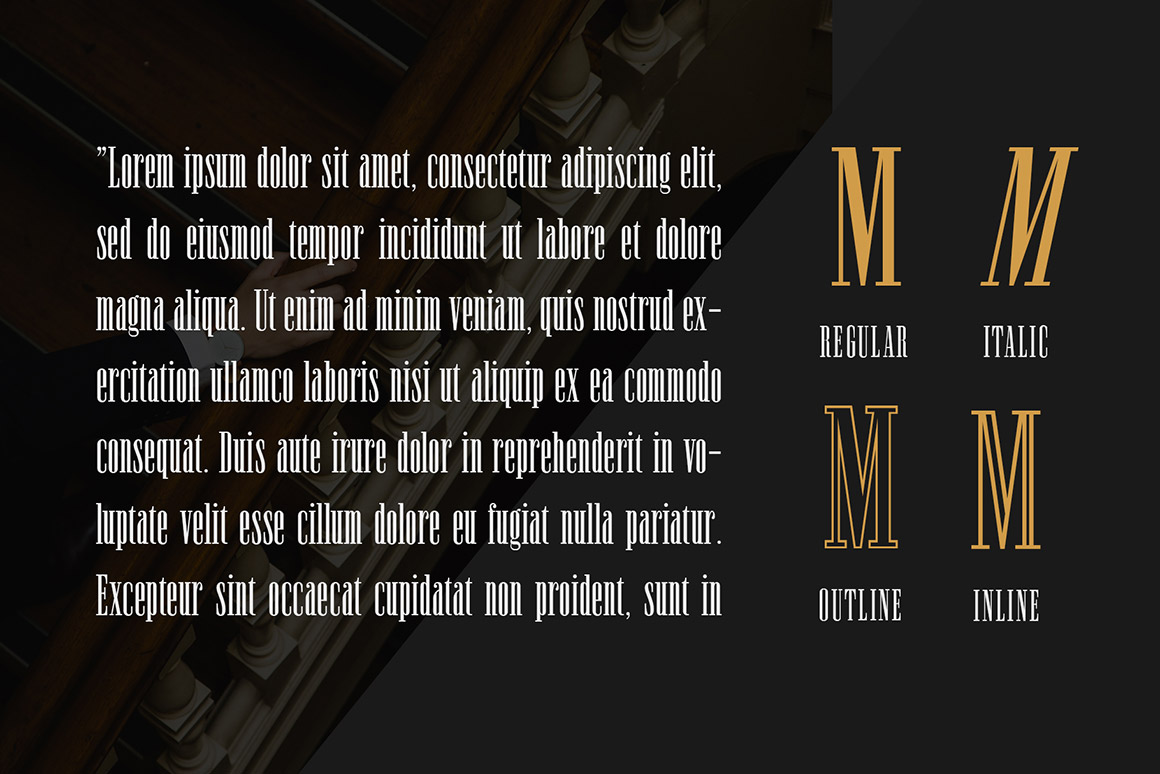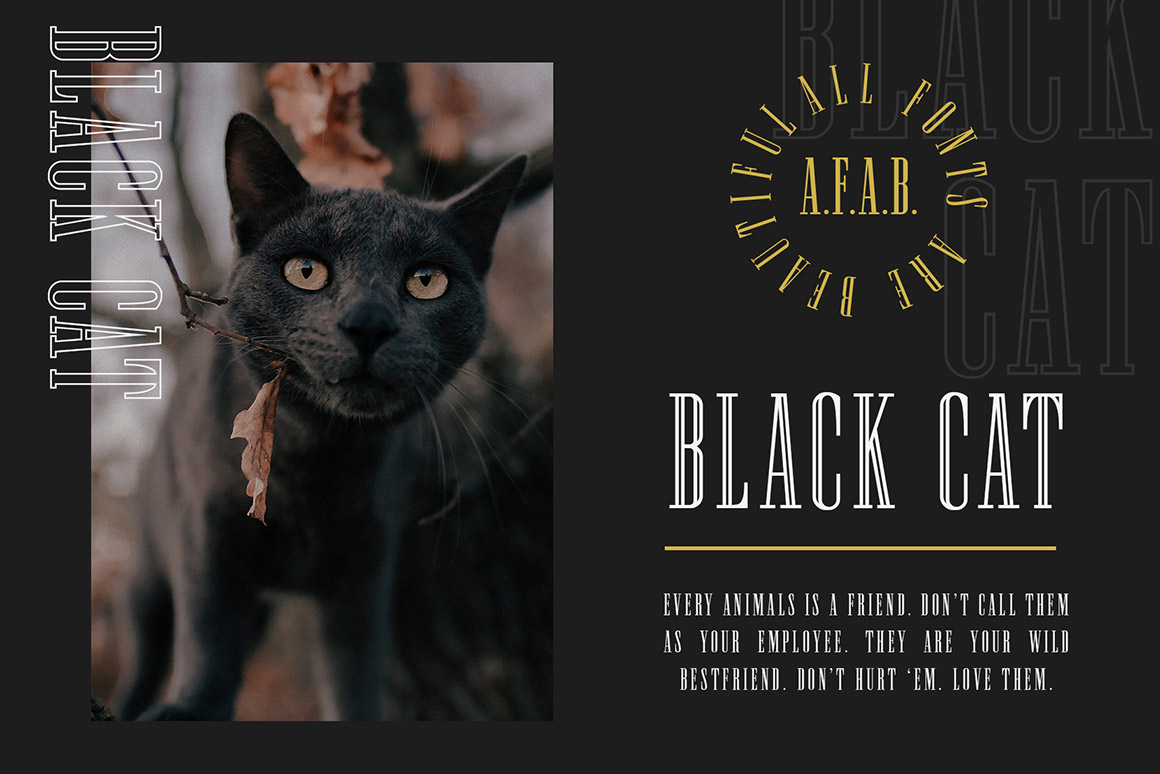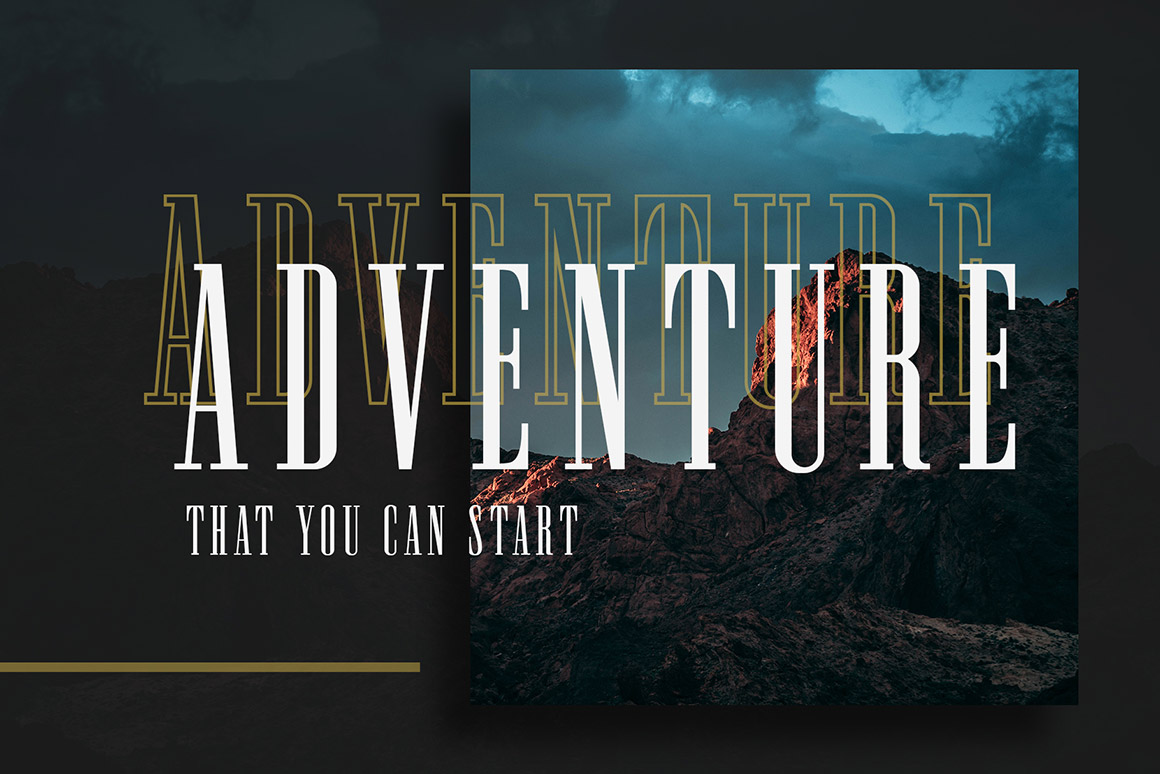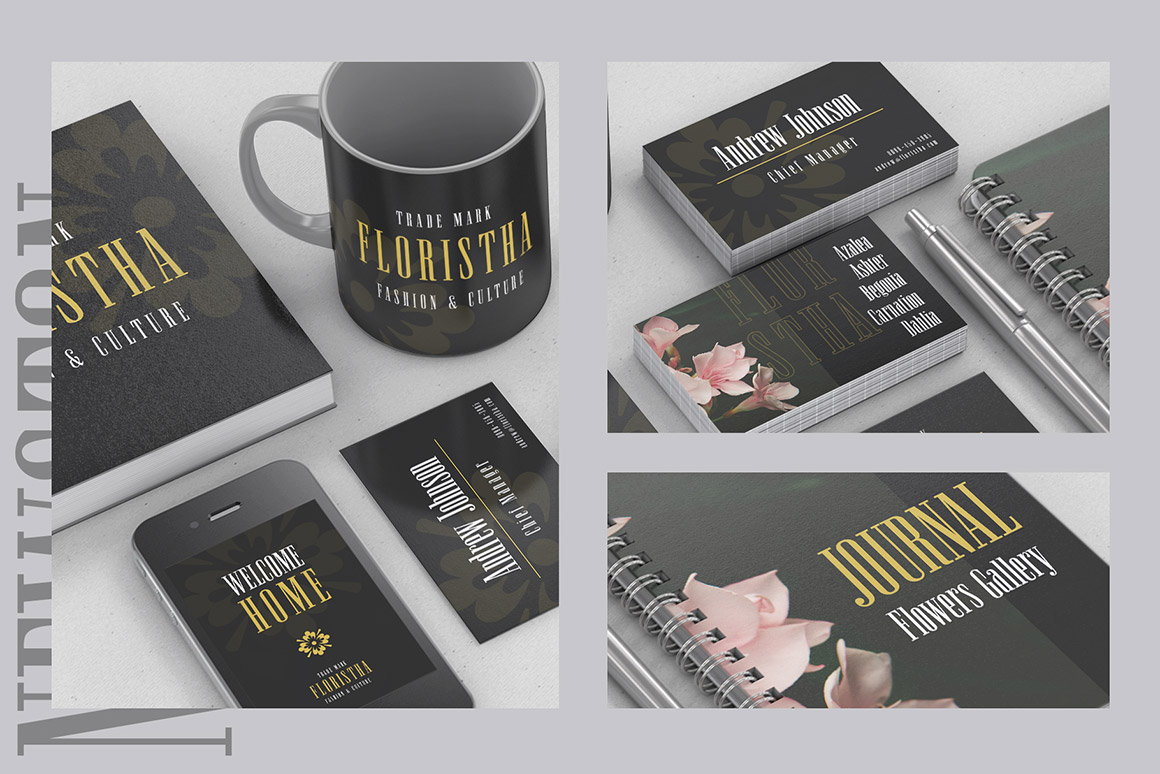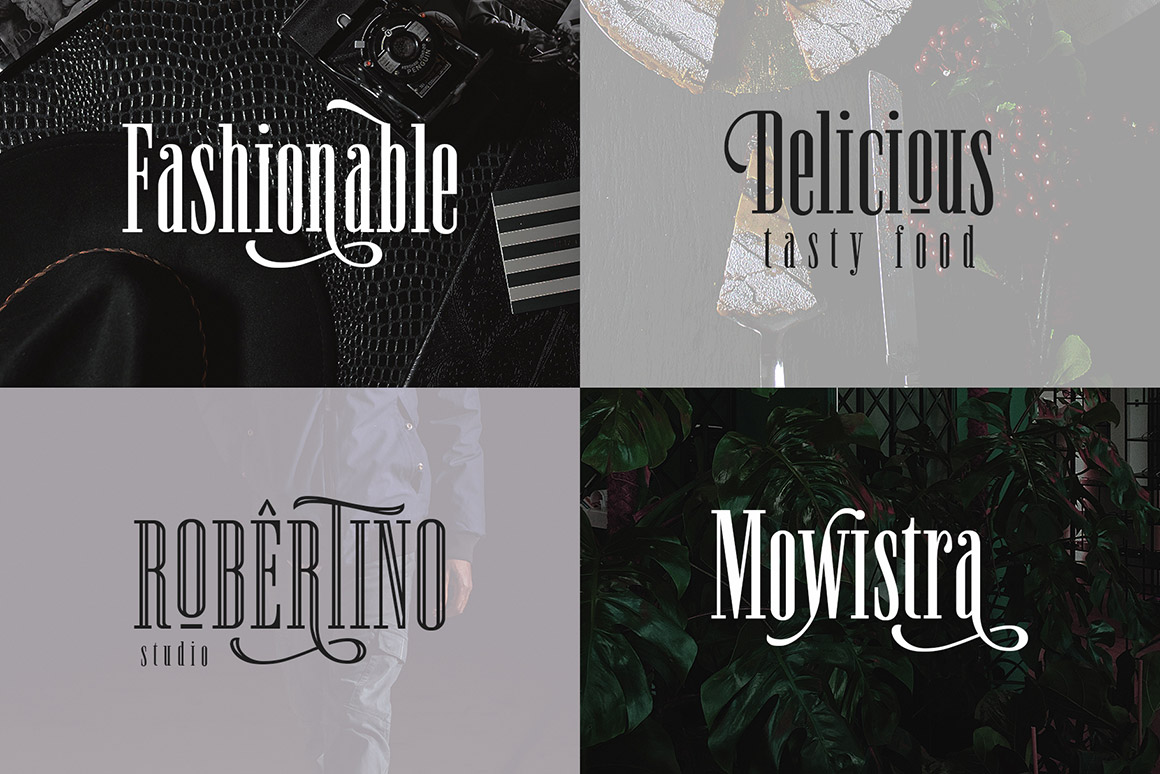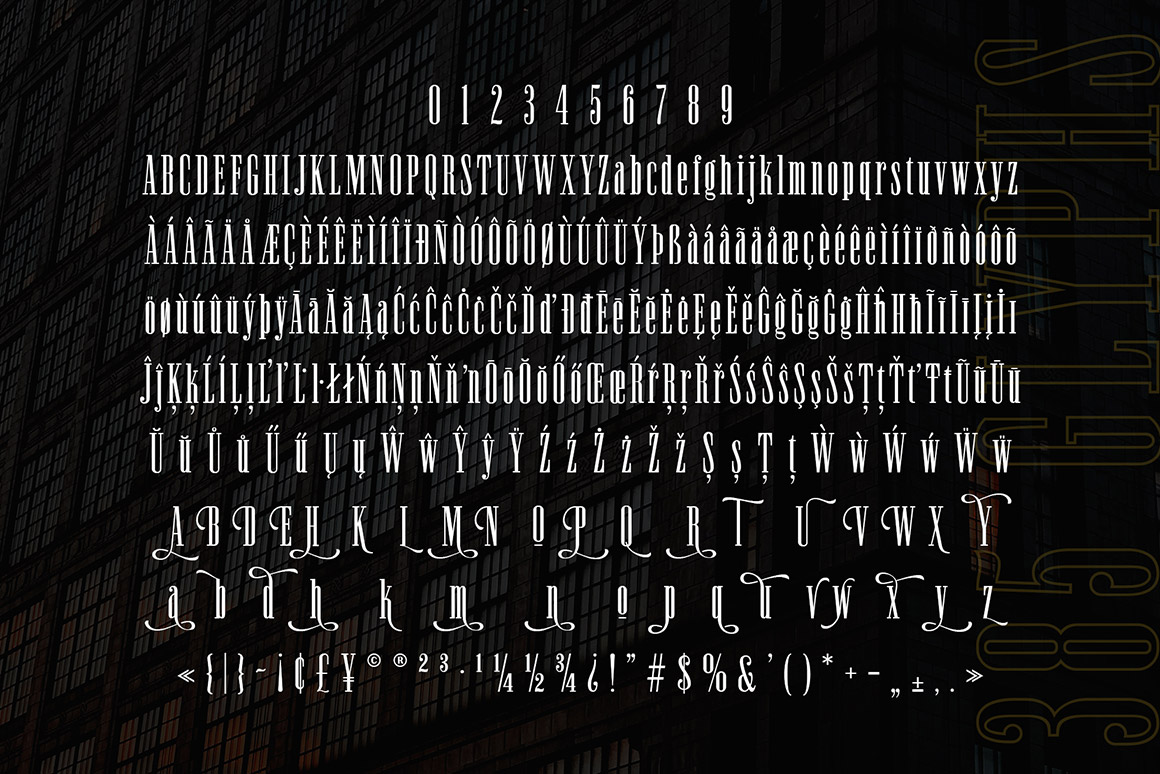 09. Delaroca from Arterfak Project
Delaroca is a headline font, designed with high precision of the letters. This font has consistent strokes that give geometric looks. Delaroca is inspired by the gothic era and hardcore culture that perfect for poster, flyer, merchandise, classic editorial, and craft.
This font also has good legibility that you can use as a body text or tagline. You can combine the layout using this font as the background touch, extend the letter space or make a text warp.
TTF & OTF Format in Zip file featured :
Uppercase
Lowercase
Numbers
Symbol
Standard accents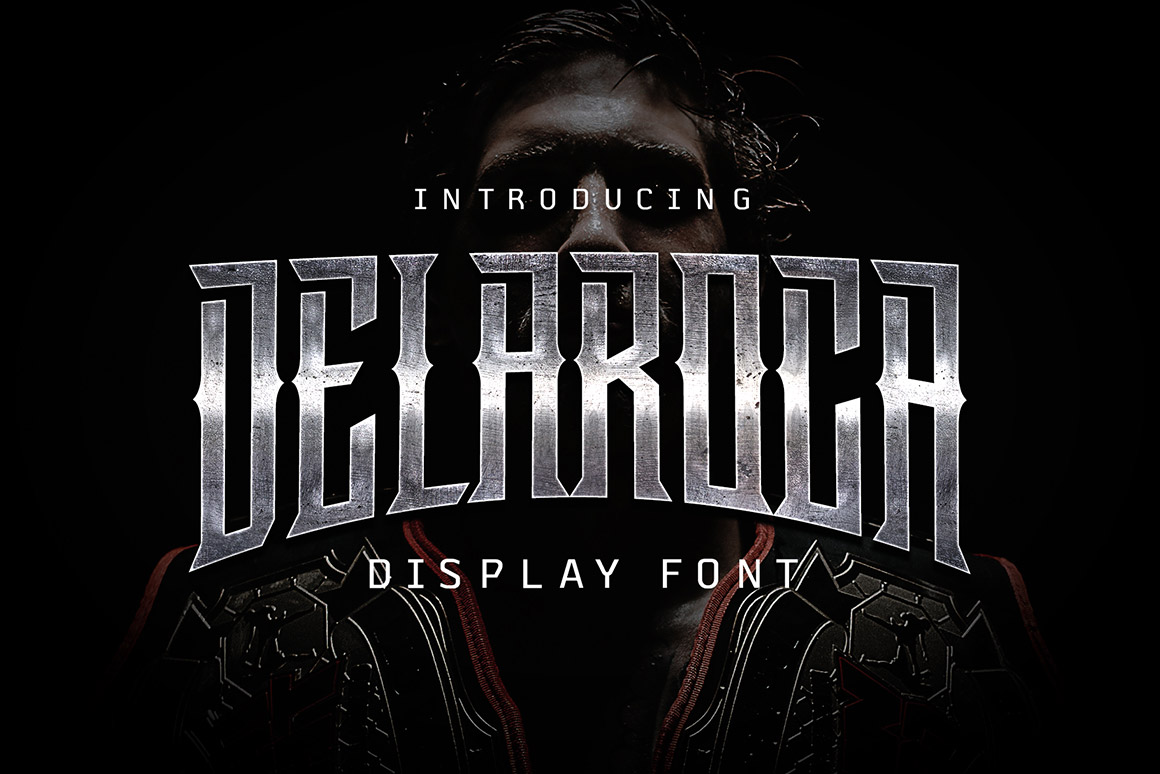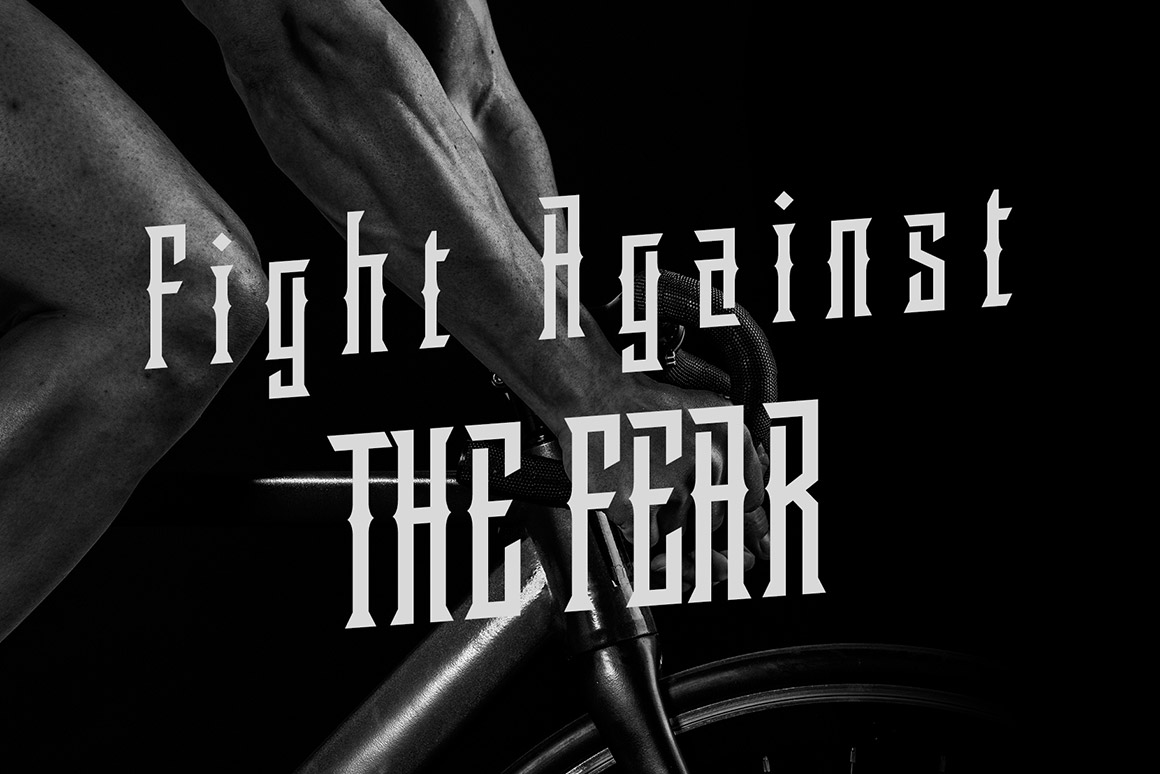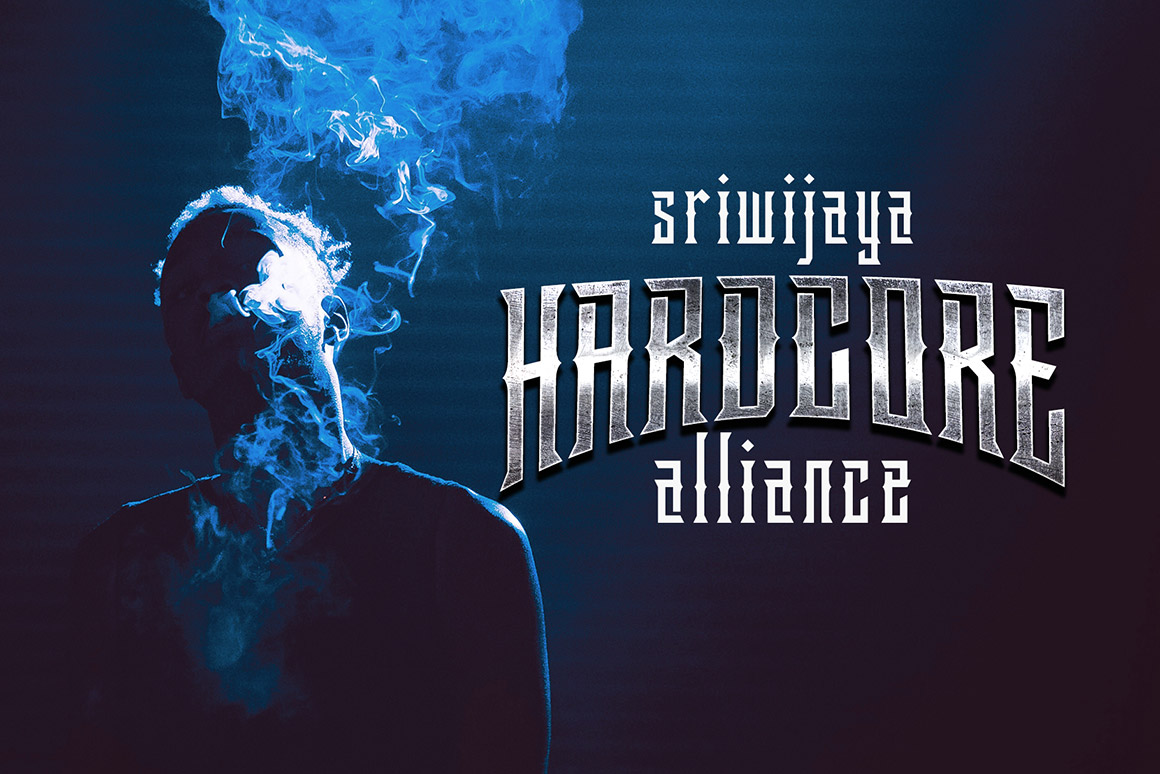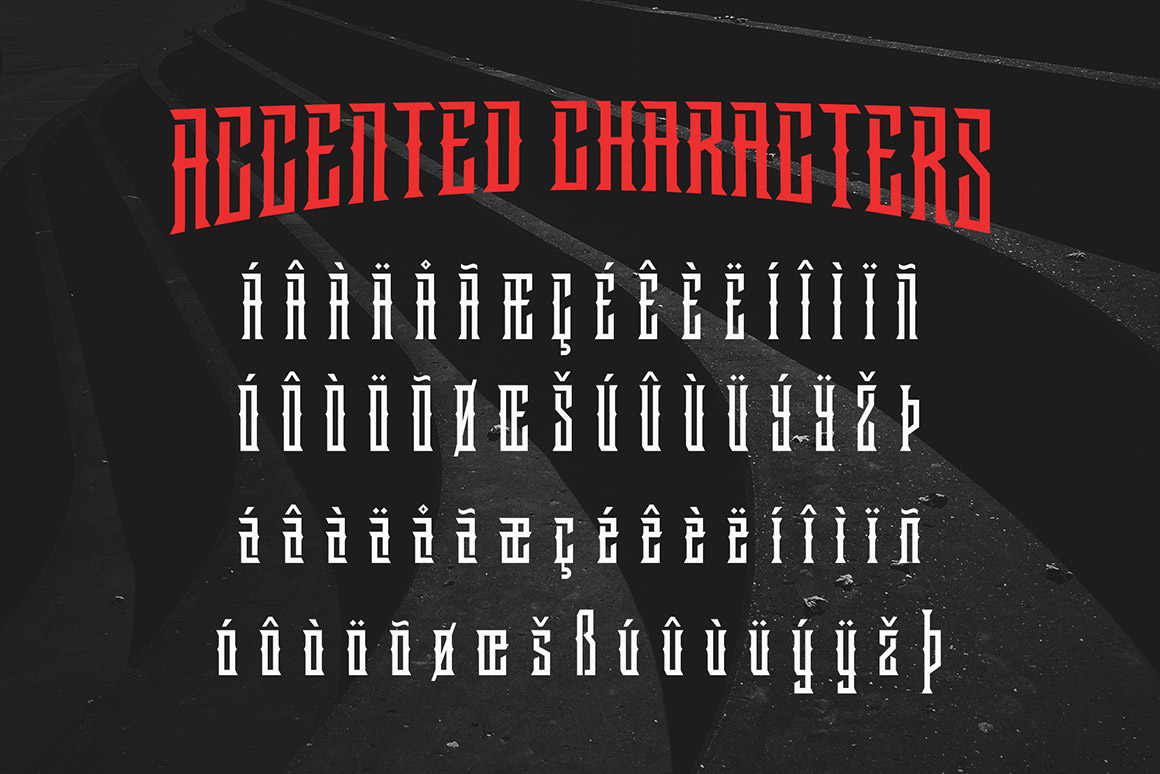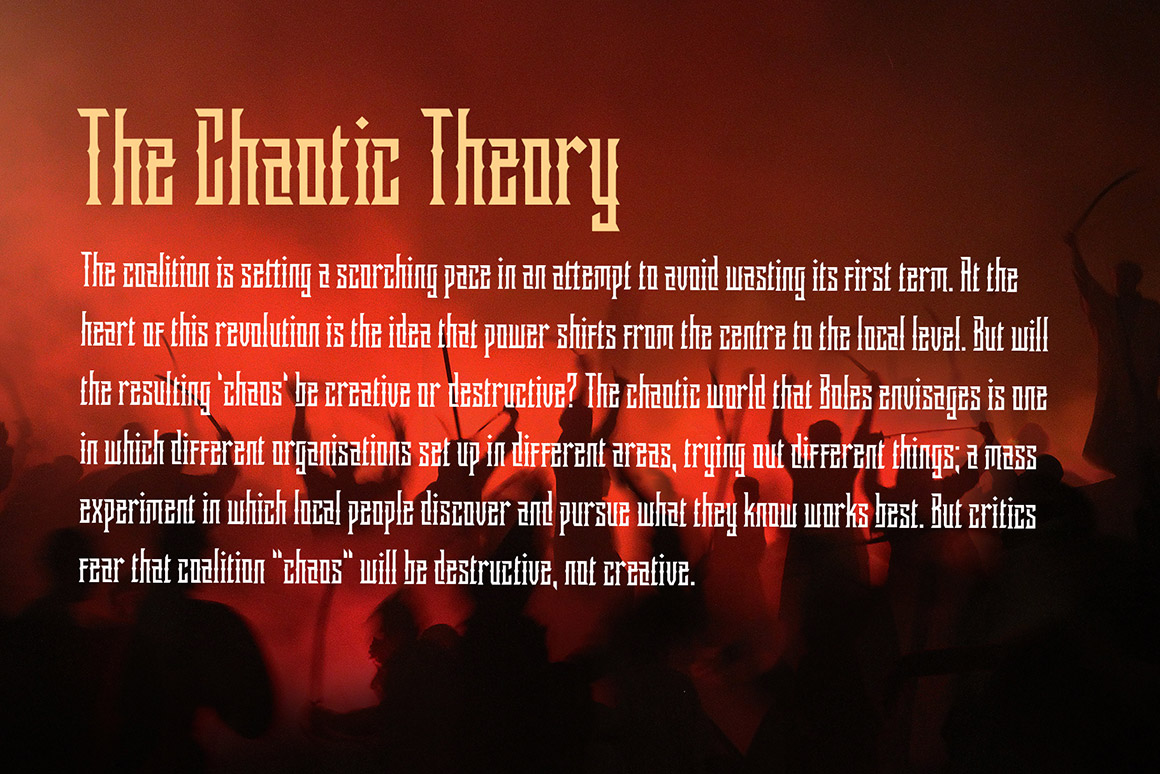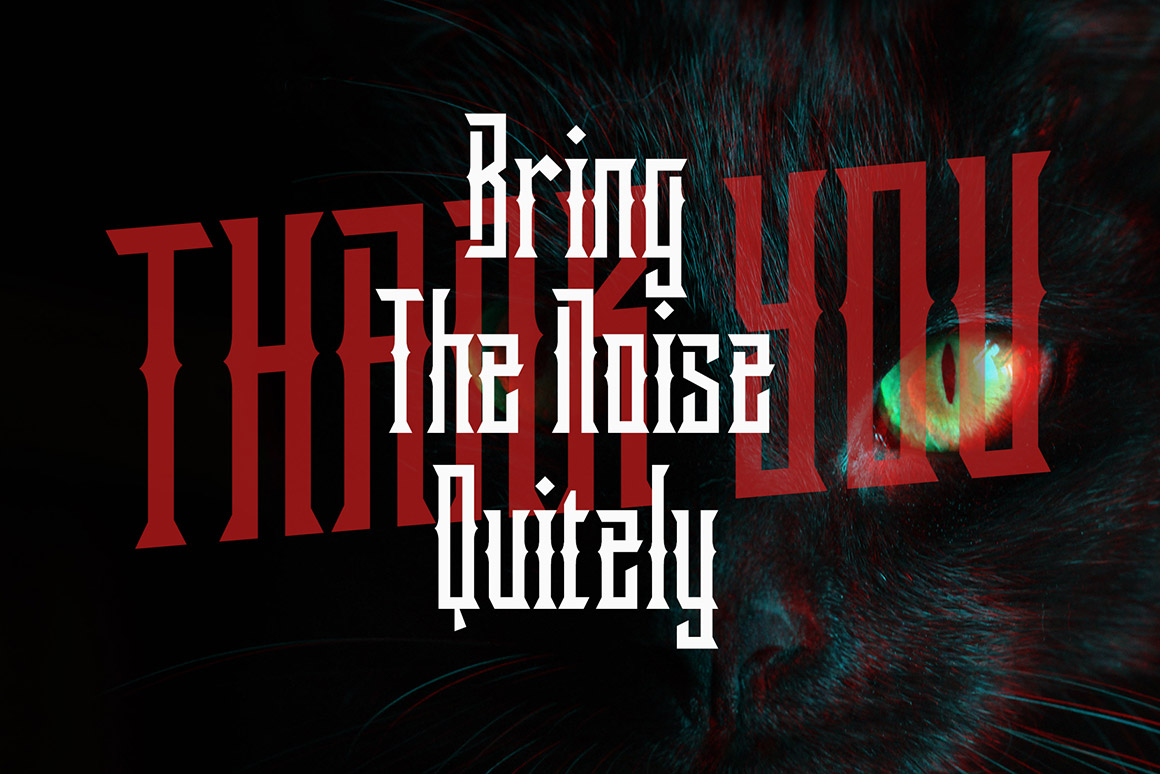 10. Requiem from Arterfak Project
Introducing our new experiment Requiem Typeface, blackletter-vintage display font. Requiem Typeface is an all-caps font with classic, elegant and dark feel. Inspired by Victorian style, this font is recommended for headline, suitable for display of label, poster, sticker, storefront, signage, logotype or t-shirt.
You can apply open-type features to get calligraphic looks. Requiem Typeface also has stylistic-set in the uppercase which you can access to give the centered ornamental looks.
TTF & OTF formats featured :
Uppercaps
Lower caps
Numbers
Punctuation
Swashes
Stylistic Alternates
SS01 & SS02
Basic multilanguage
Bonus ornament (EPS10 format)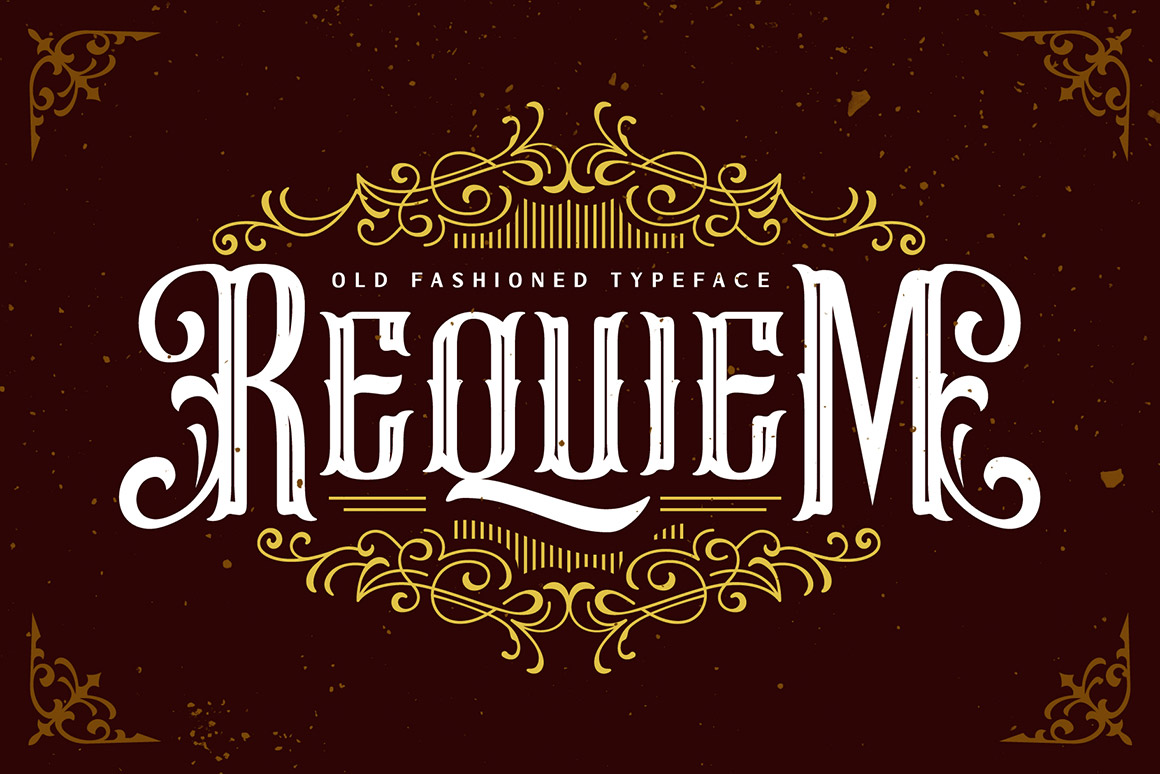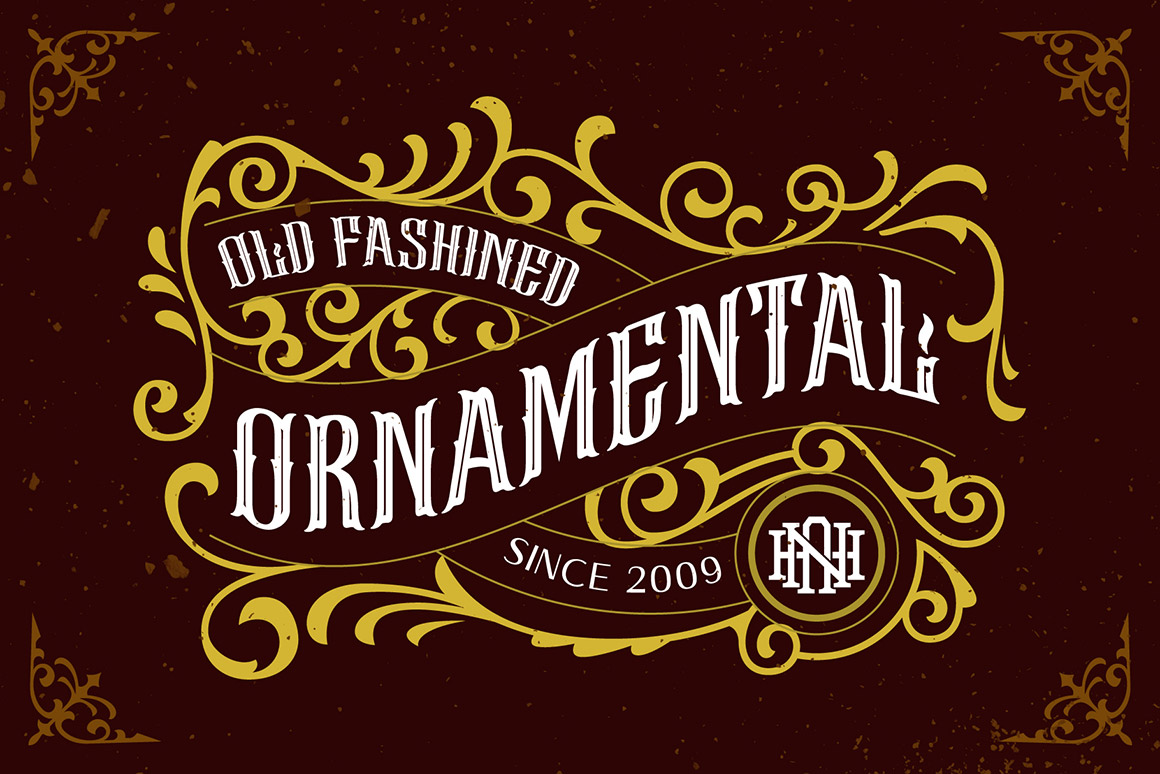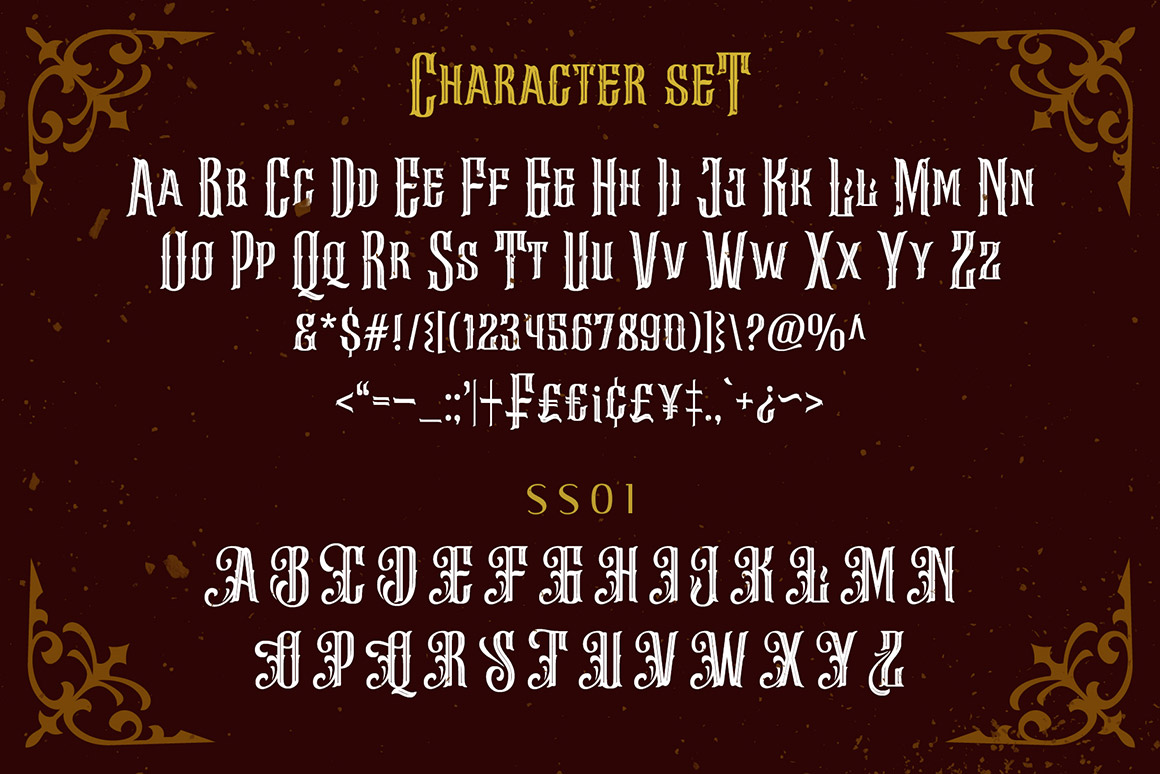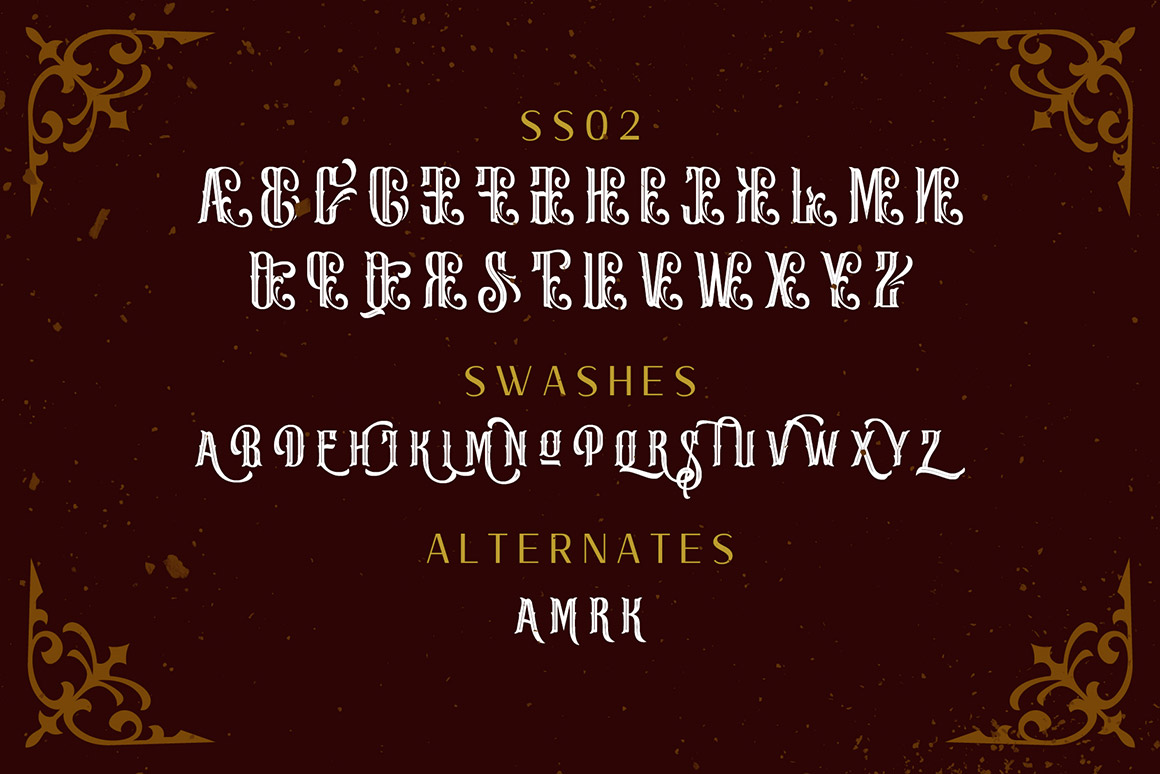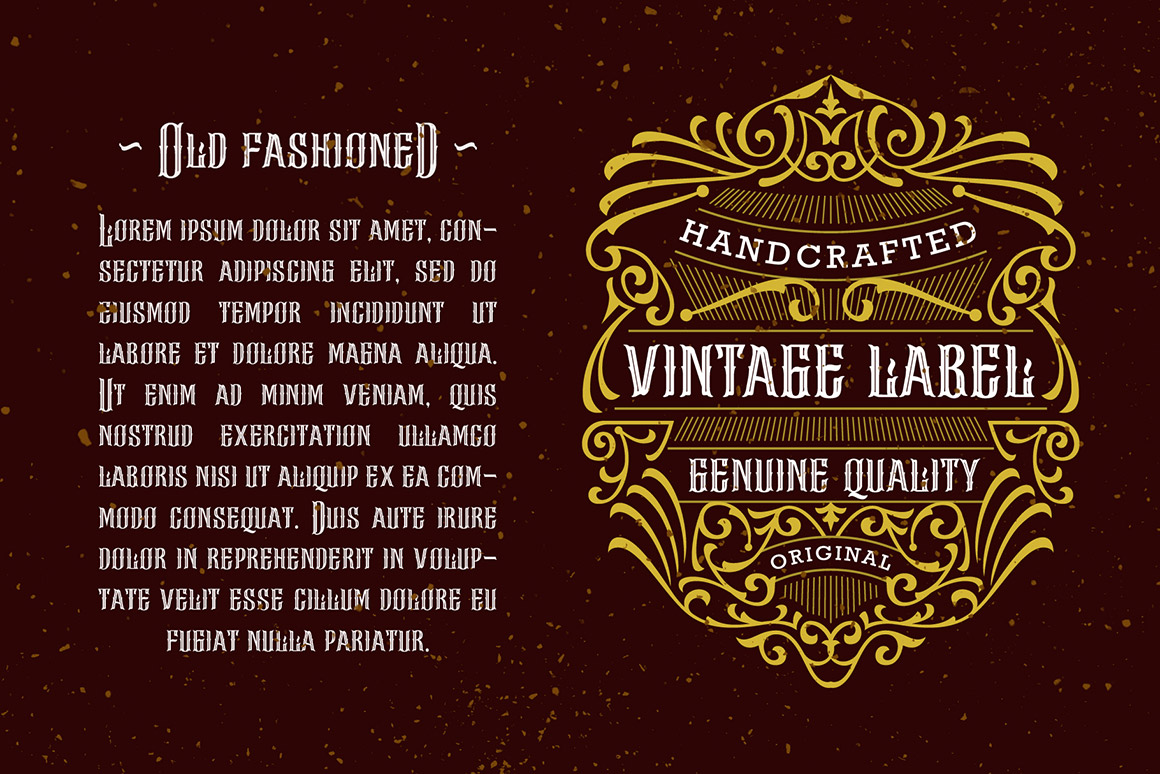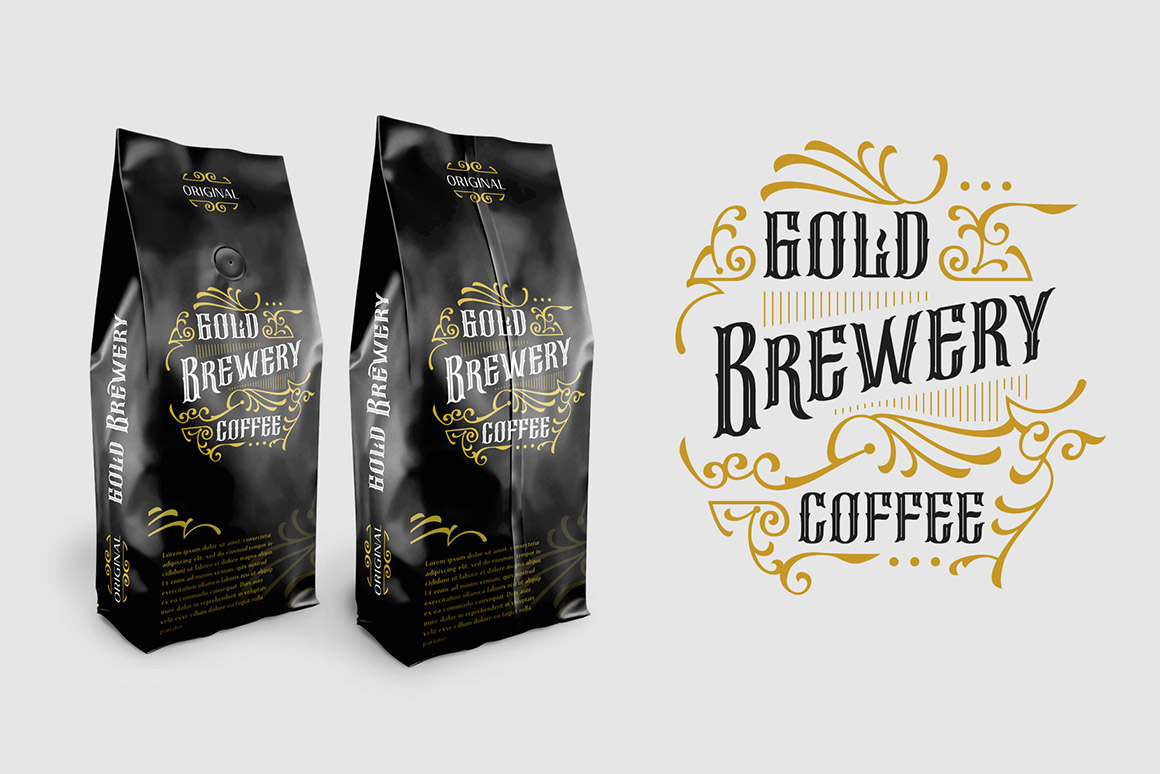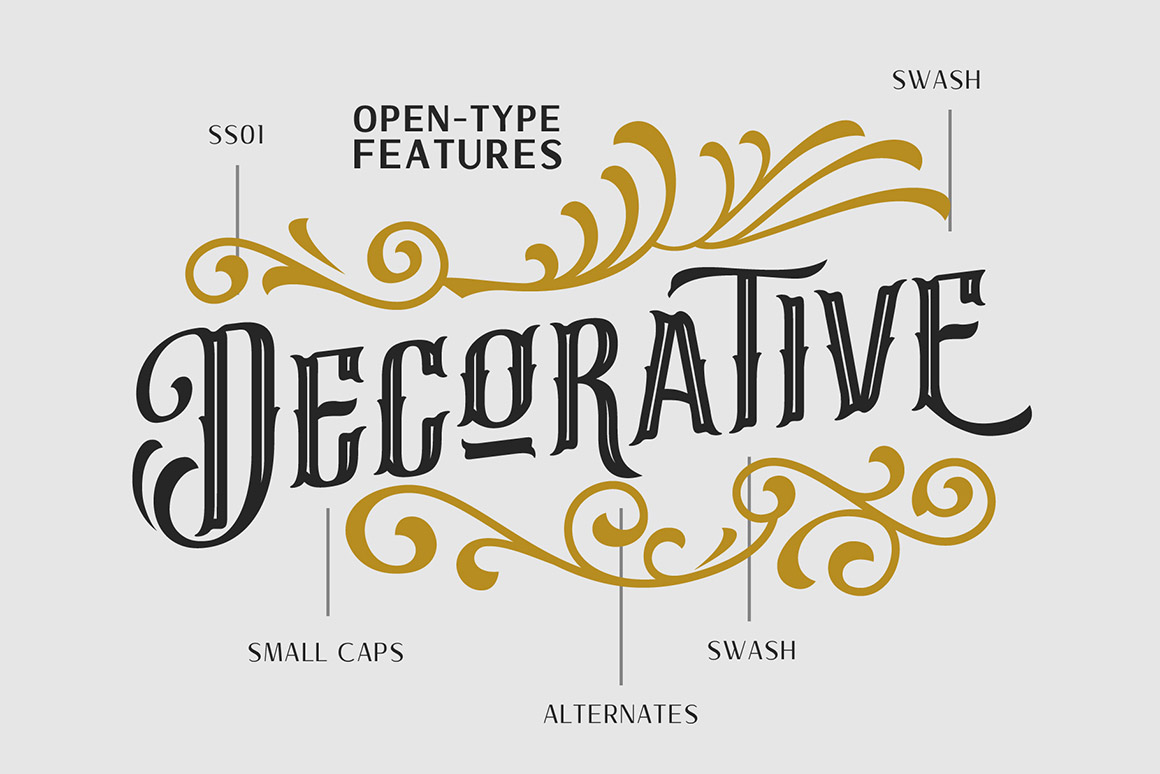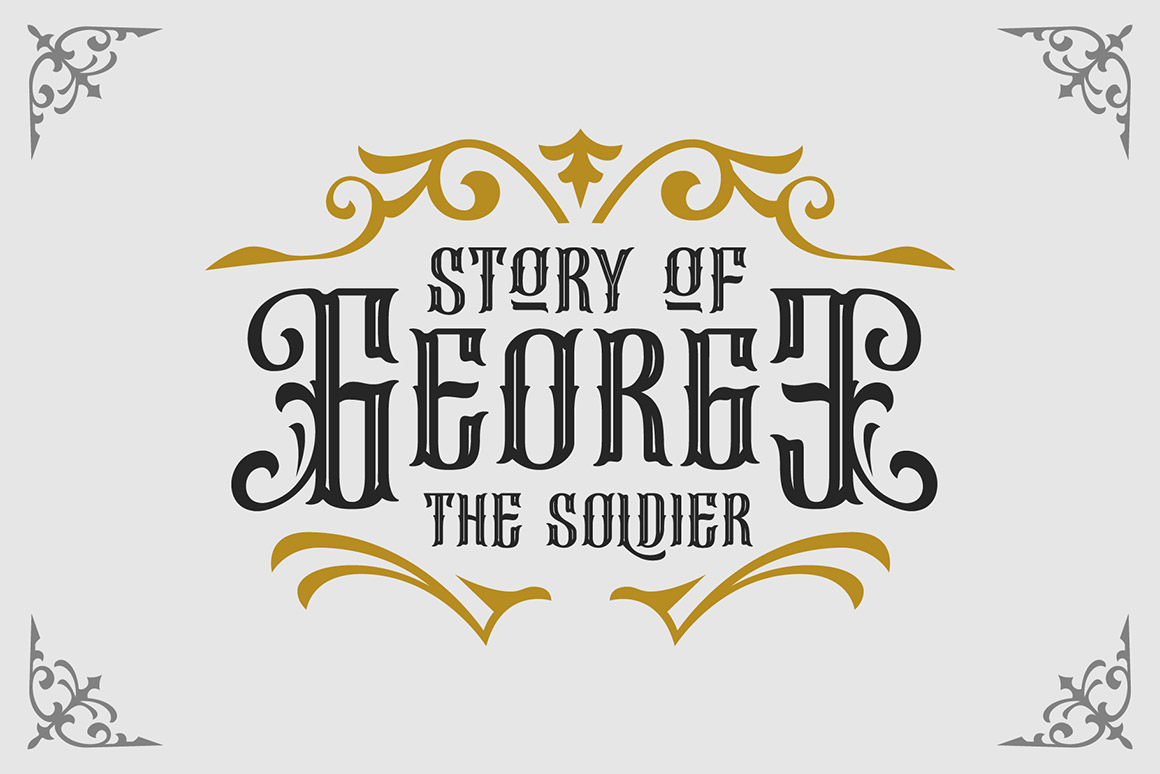 11. Monabelia from Arterfak Project
Greetings. Introducing our new font "Monabelia". The elegant playfully font which made with combination of sans serif and brush script style. Almost all of the letters has sans serif taste at the top and script taste at the bottom of the shapes, also the tails/flourishing. You can feel the freestyle with combine the stylistic, contextual alternate and the ligatures but still elegant with neat layout of the shapes. There's 100+ additional glyphs in this font that you can use it for your design, especially for your headline, display (recommended), subheadline and quotes!
Monabelia Typeface in Zip file contained :
Monabelia Clean Regular (OTF Format)
Monabelia Clean Regular (TTF Format)
Monabelia Regular (OTF Format)
Monabelia Regular (TTF Format)
Font featured :
Uppercase
Lowercase
Numbers
Symbol
Punctuation
Basic latin language accents
Stylistic alternate
Contextual alternate
Custom ligatures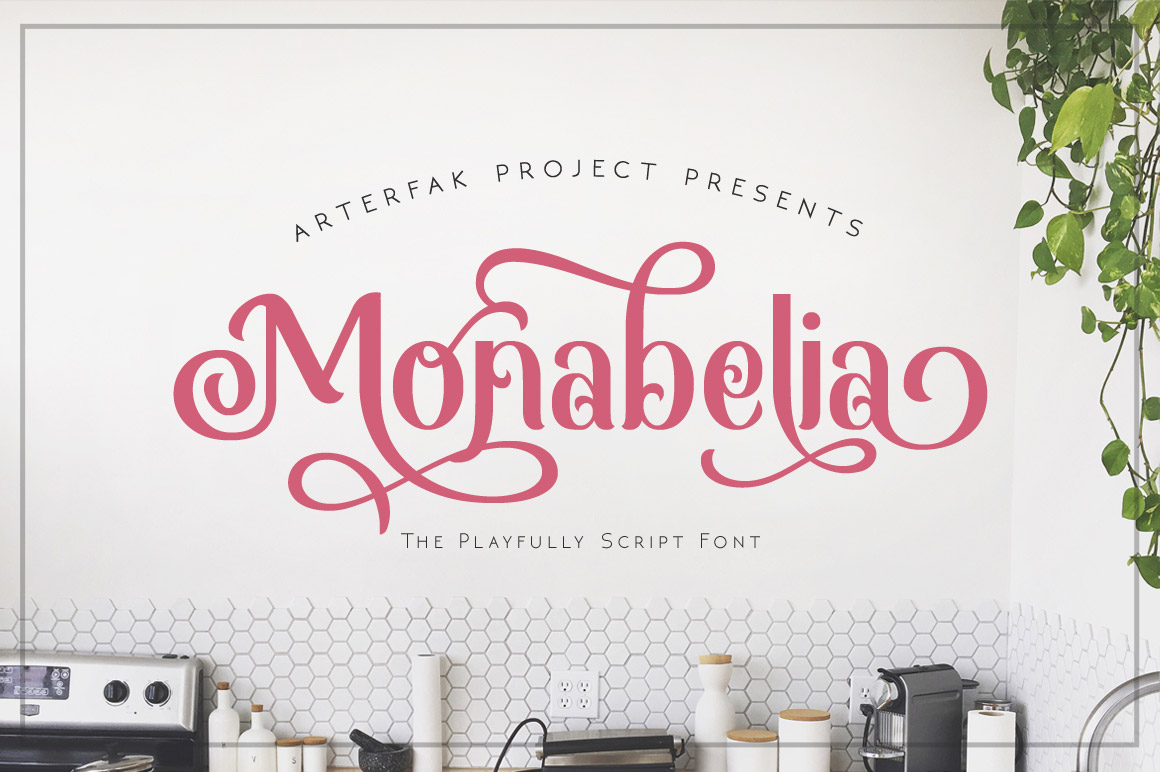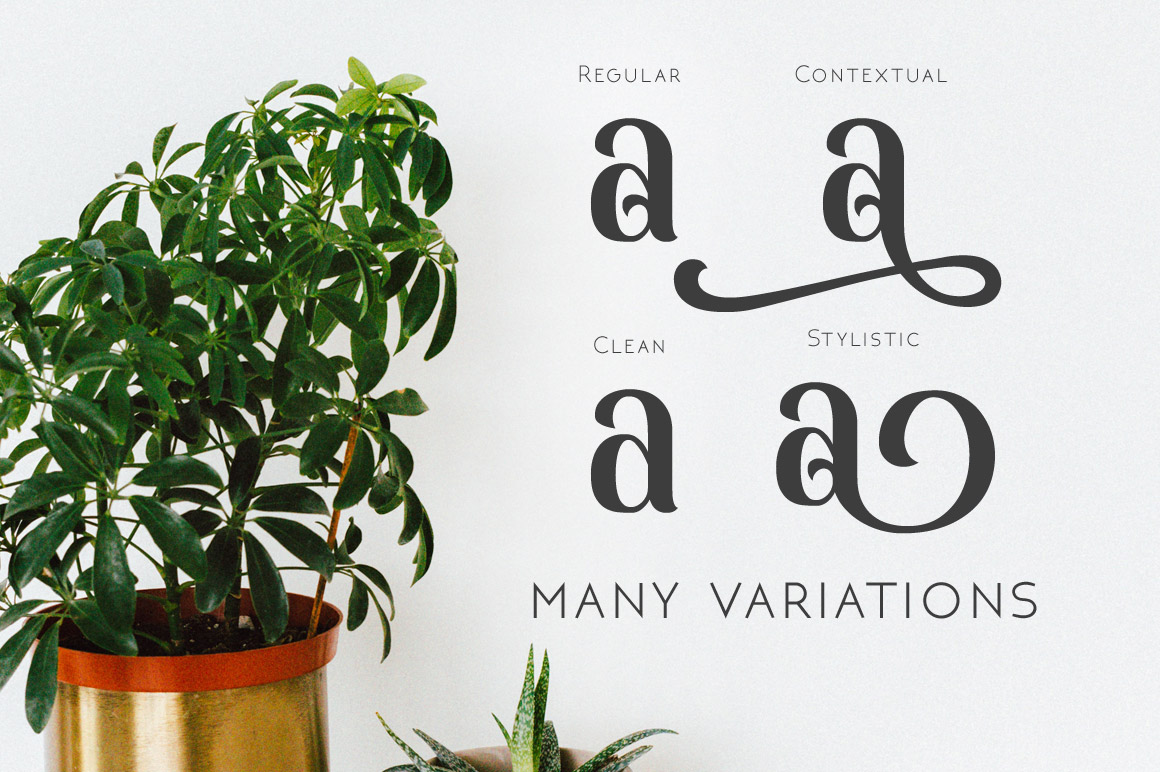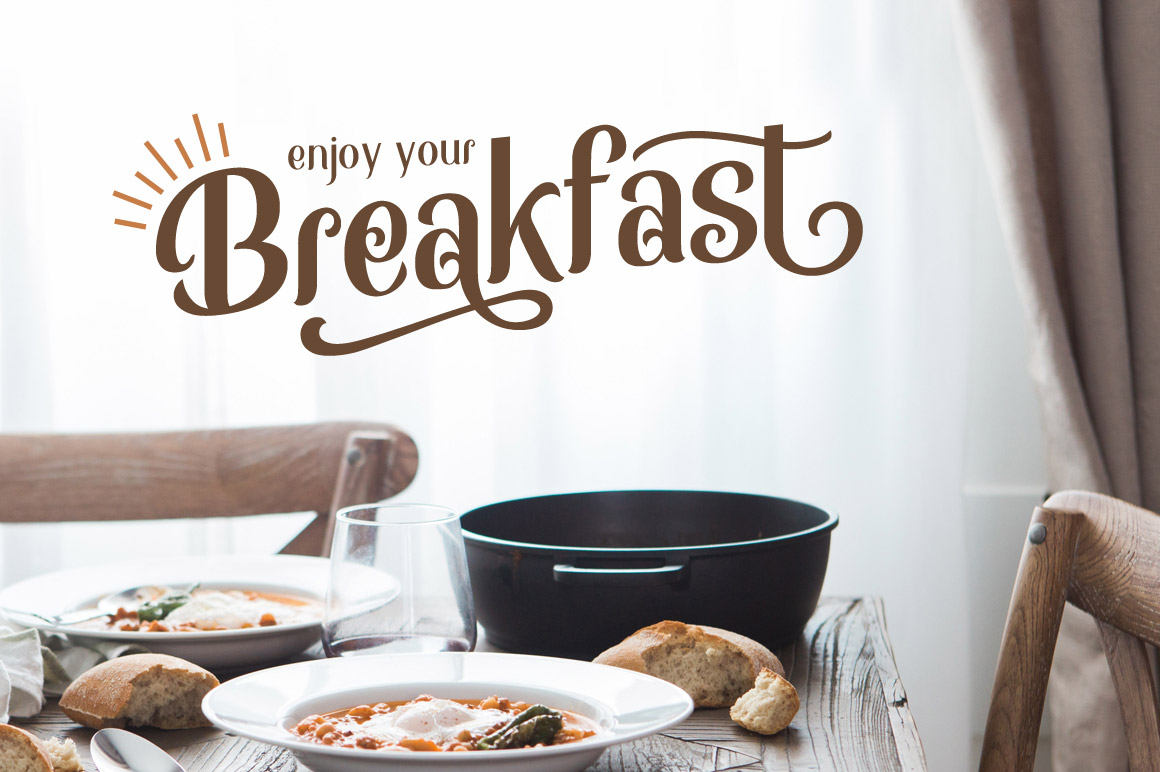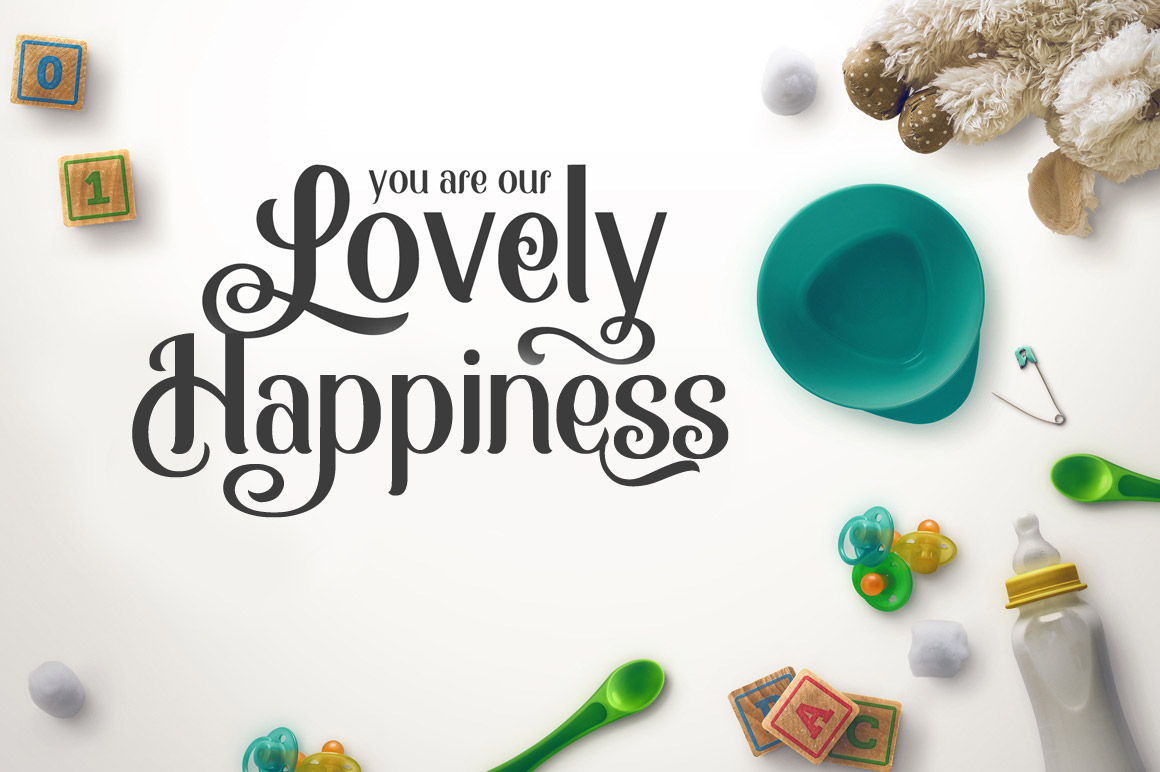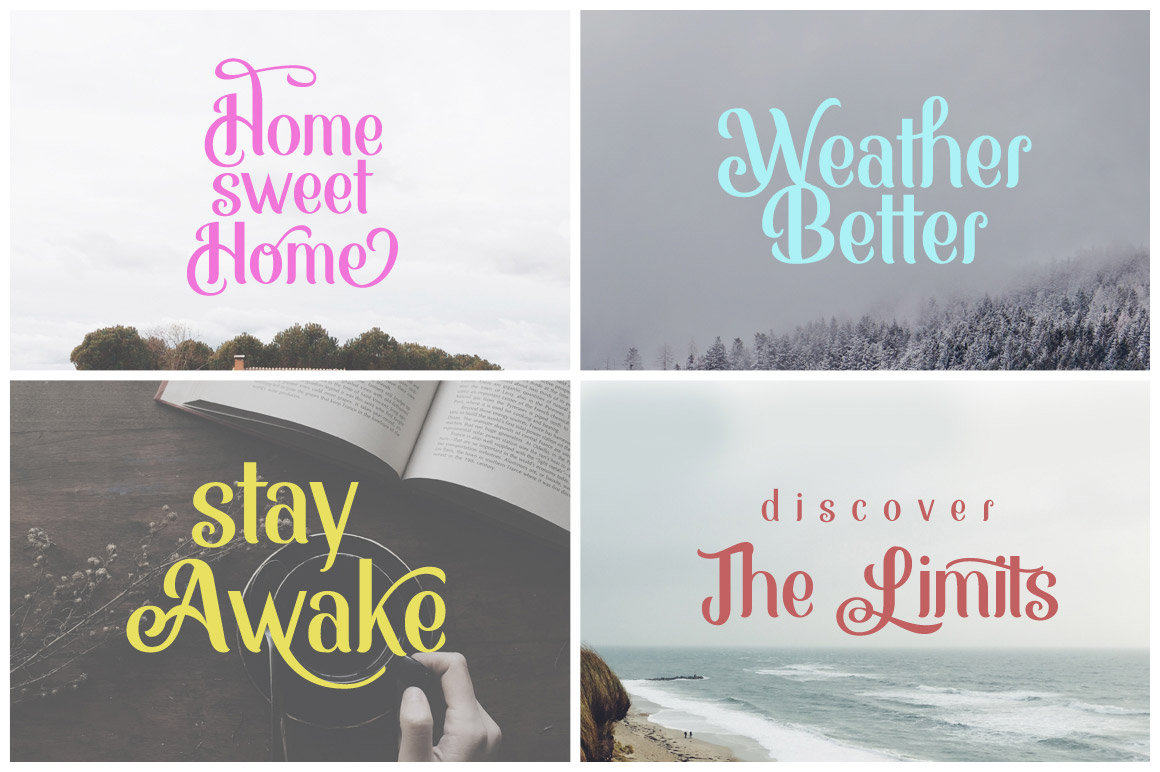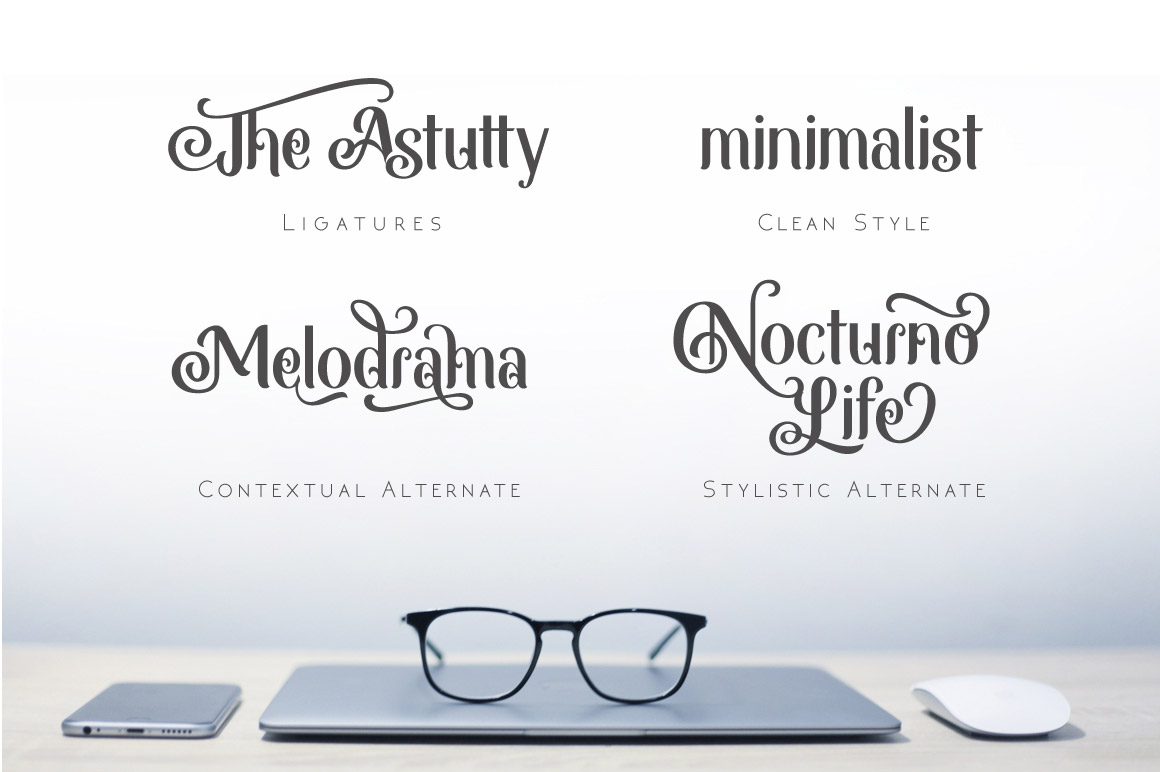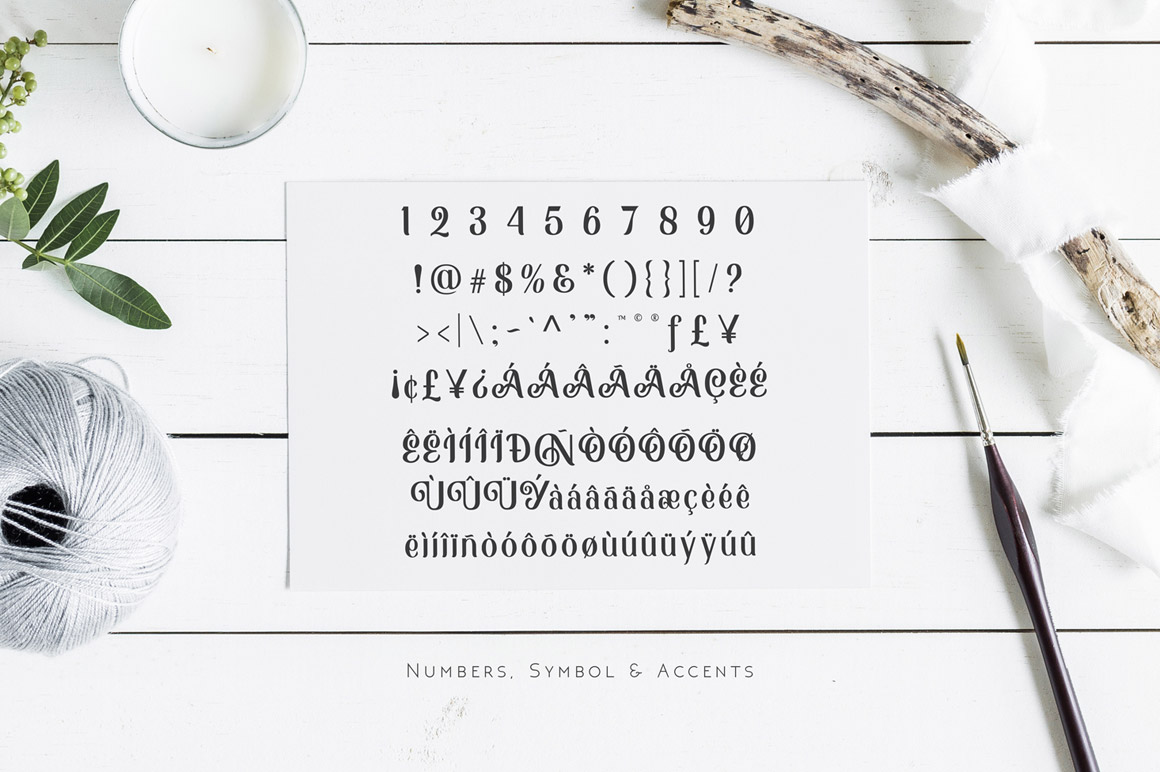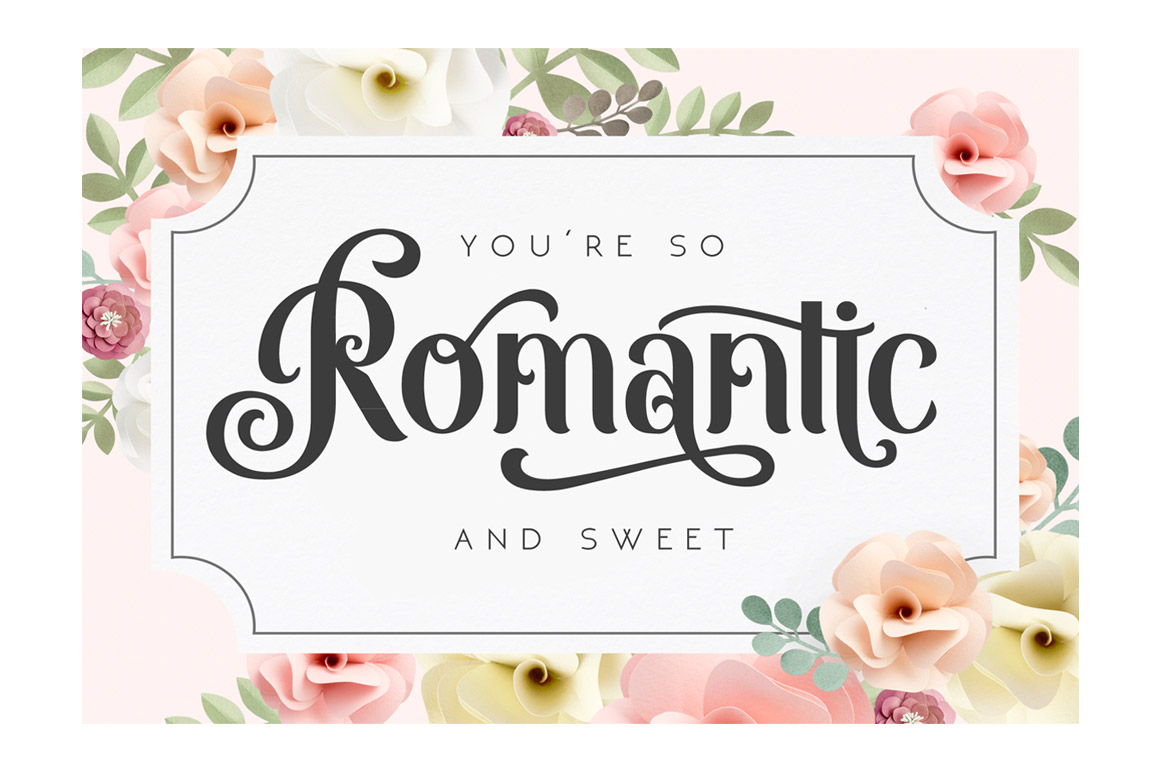 12. Katheryna from Arterfak Project
Introducing Katheryna, the new exploration of blackletter font. Carefully crafted with medium details. The ornamental font inspired from fraktur calligraphy and gothic taste. Designed for your various design project especially in headline. Create your combination with many features like ligatures, alternates and more. Complete with multilingual accent. Also you can make it as all-caps typography with 2 fonts inside.
File include :
Katheryna Regular.ttf
Katheryna Regular.otf
Katheryna Regular.woff
Katheryna Swashes.ttf
Katheryna Swashes.otf
Katheryna Swashes.woffFonts featured :
Uppercase
Lowercase
Swashes (separated file)
Allcaps letters (separated file)
Numbers
Symbol
Multilingual accents
Stylistic alternates
Contextual alternates
Ligatures
SS01
SS02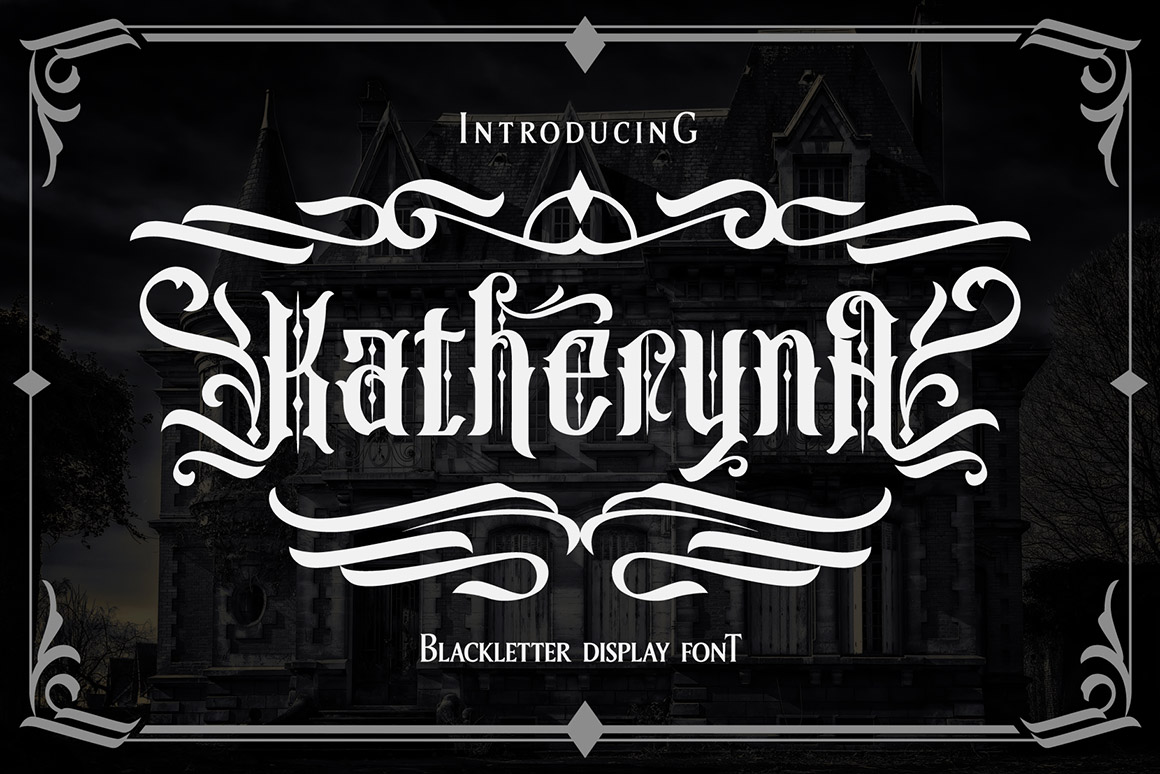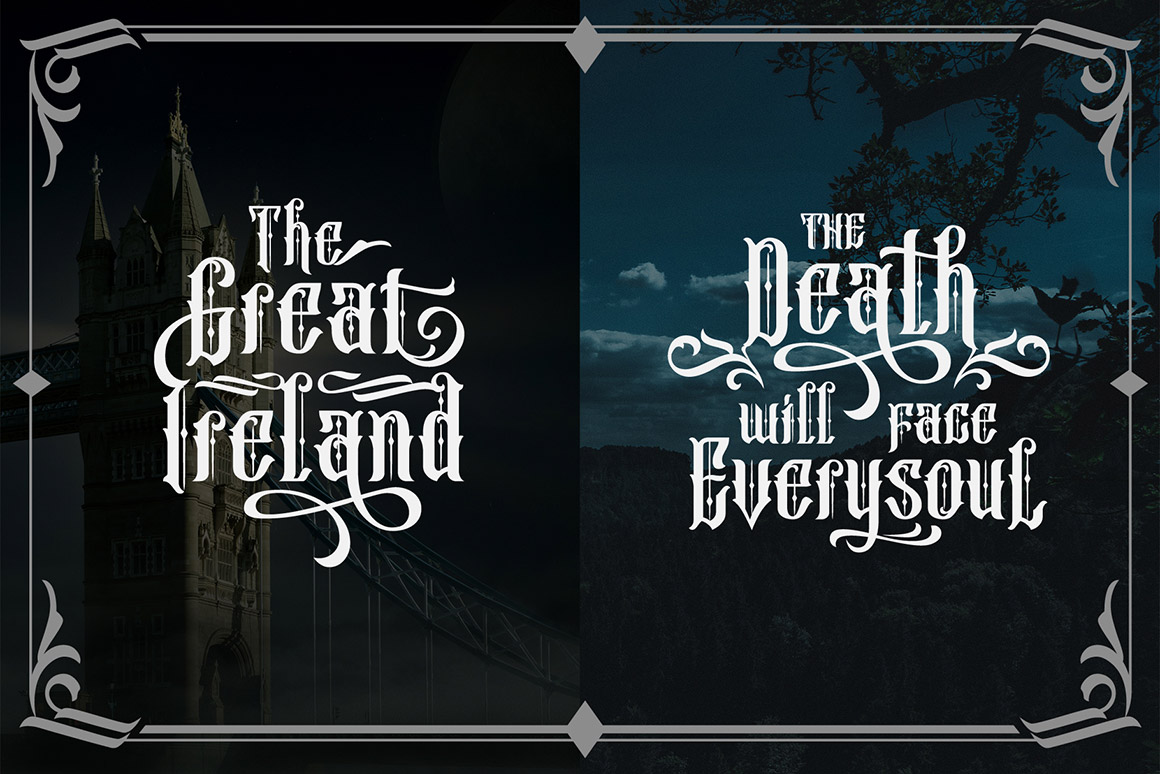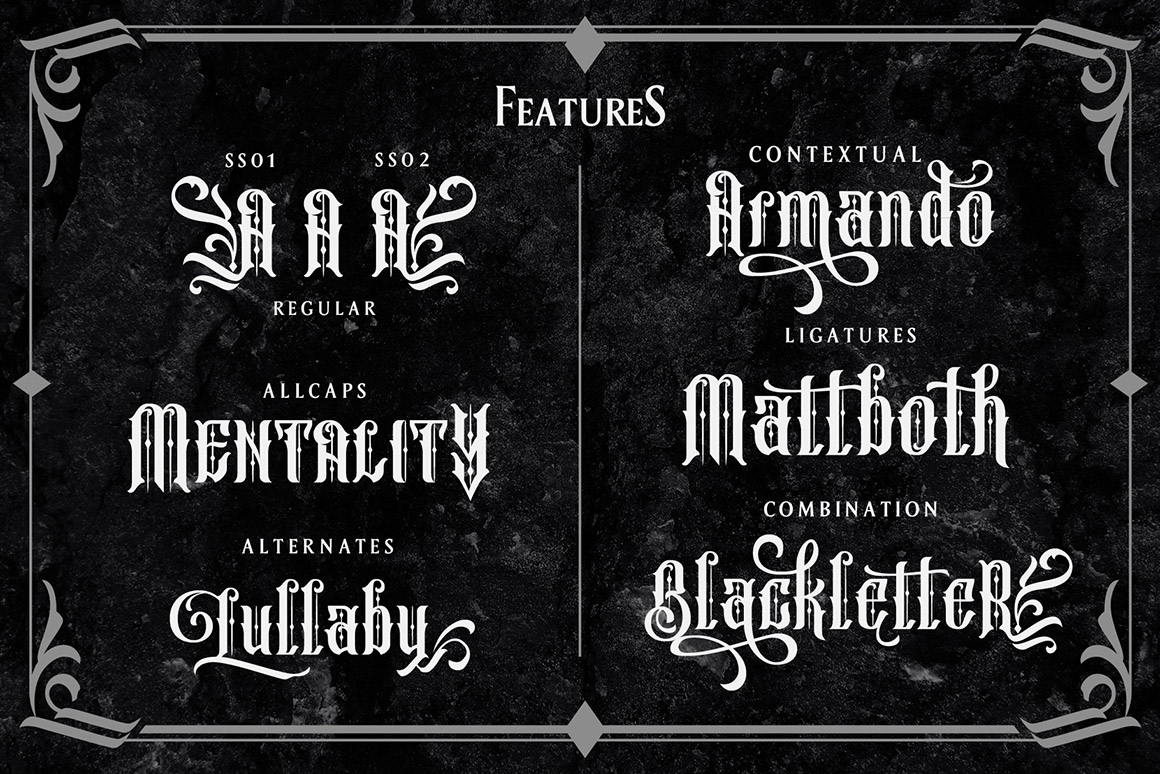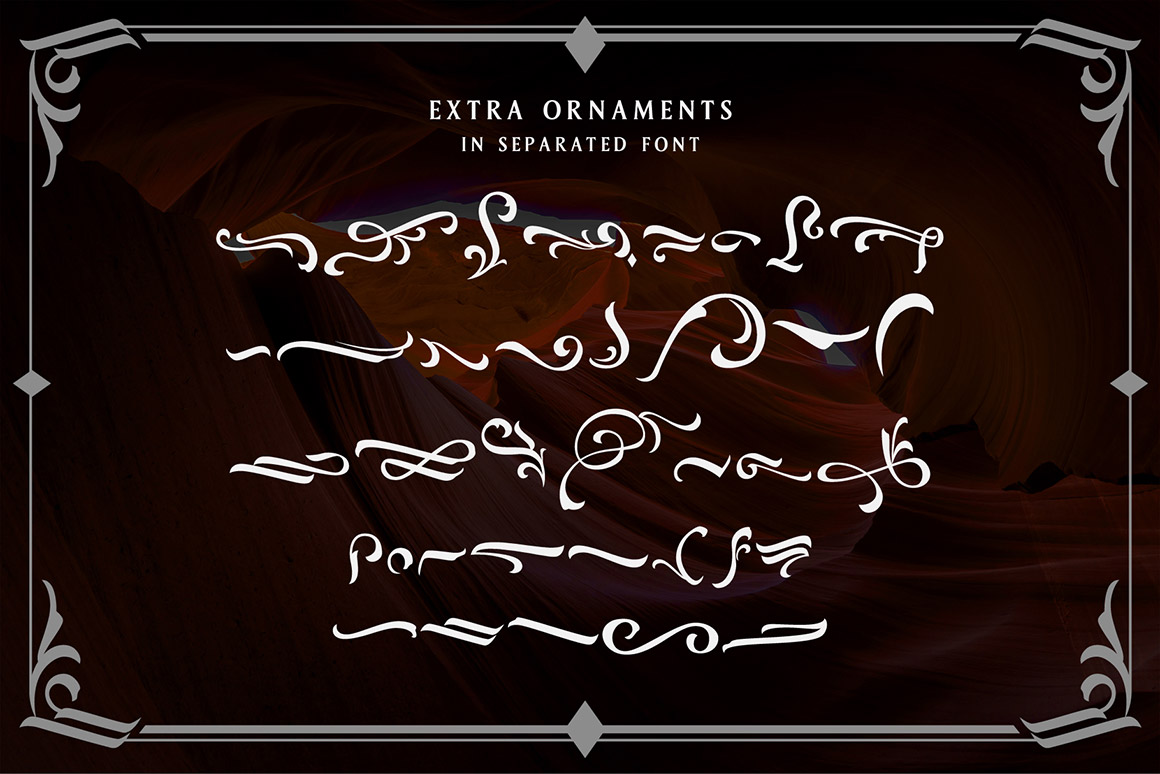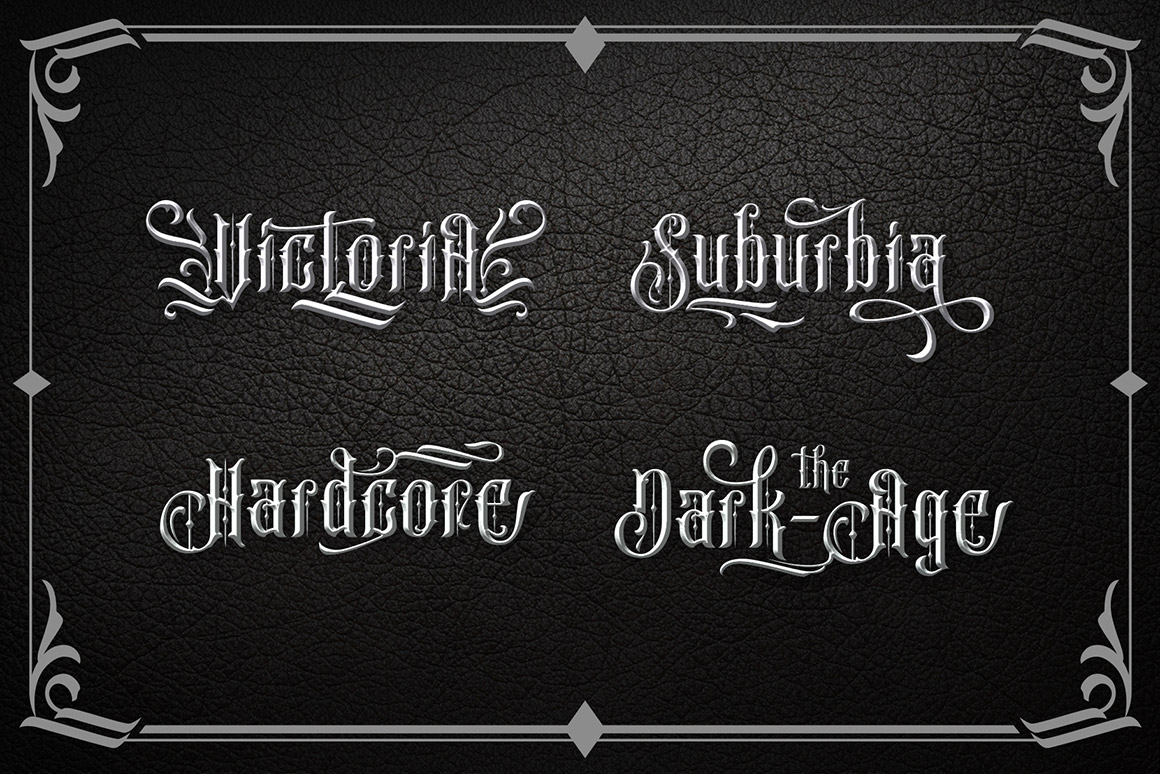 13. Subversia from Arterfak Project
Introducing SUBVERSIA + Bonus Victorian vector badges.
Inspired from sport and Victorian style. Designed with elegant and solid shapes to give modern touch. Very suitable for your designs such like poster, flyer, t-shirt, logo, vintage logo, logotype, signage, branding, magazine even body text!
Subversia has all-caps characters as Stylistic set in open-type features that gives you more variant of typographic, especially in headline. This set also has ligatures, stylistic alternates and swashes to make your design looks more natural and elegant. 400+ glyphs total with 23 languages!
To access the alternate characters, you need a program that support open-type features like Photoshop, Illustrator, Indesign, or CorelDraw X6. If you don't have it, you can simply access them in Font book (Mac) and Character map (Windows).
Multipurpose! This font is designed with adaptive & flexible looks that possible to apply in other style outside vintage. With the italic and striped style, you can use this font for sporty theme, minimalism, pop contemporary, dark theme, feminine or editorial project.
File included :
Subversia-Regular.ttf
Subversia-Regular.otf
Subversia-Italic.ttf
Subversia-Italic.otf
Subversia-Striped.ttf
Subversia-Striped.otf
Bonus vector.ai
Bonus vector.eps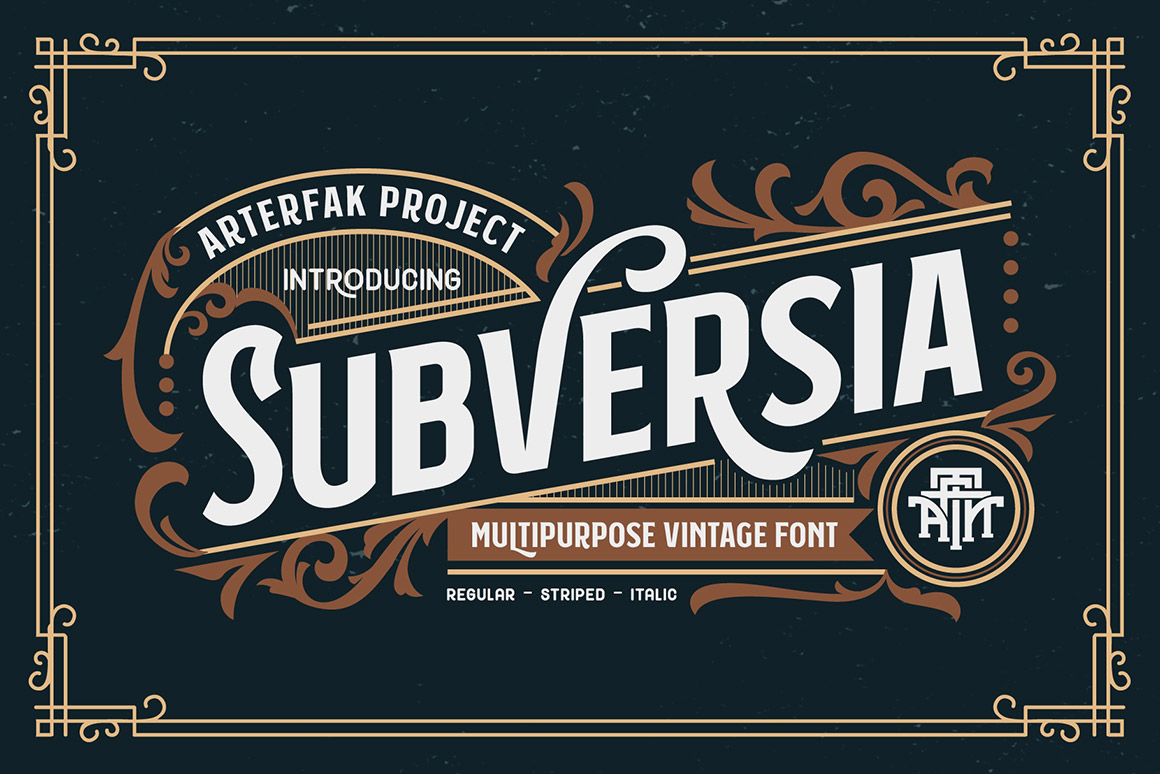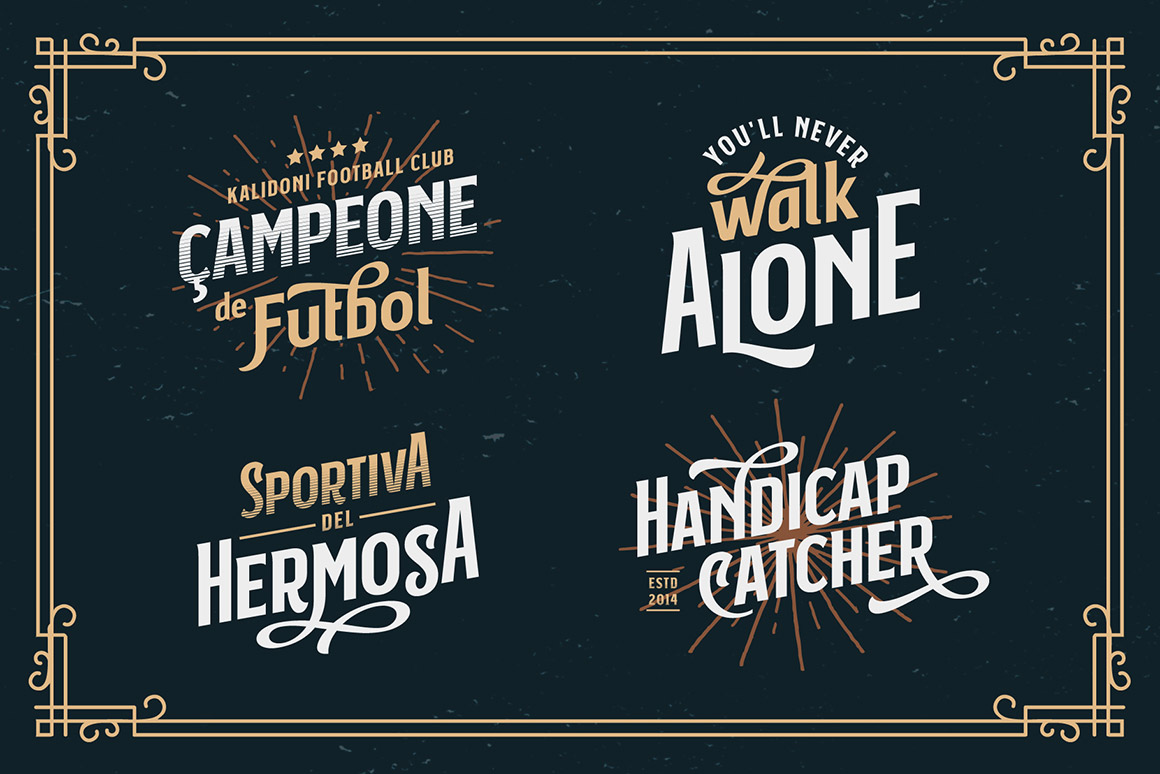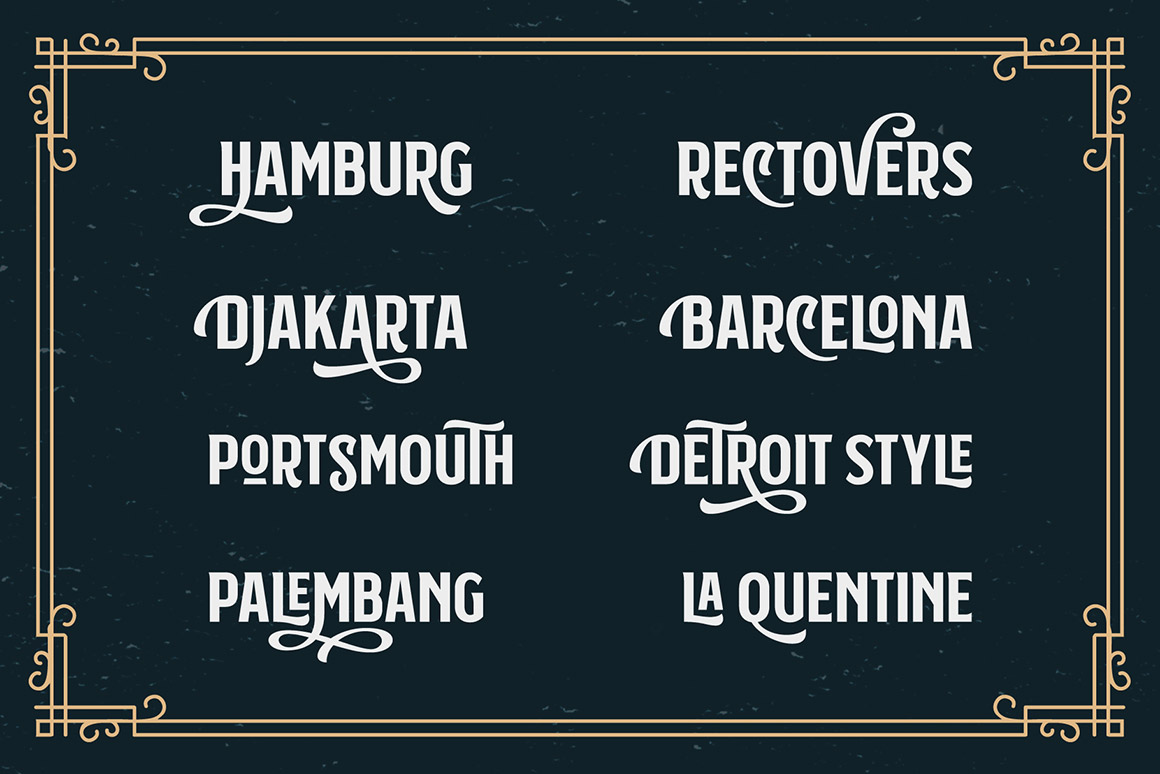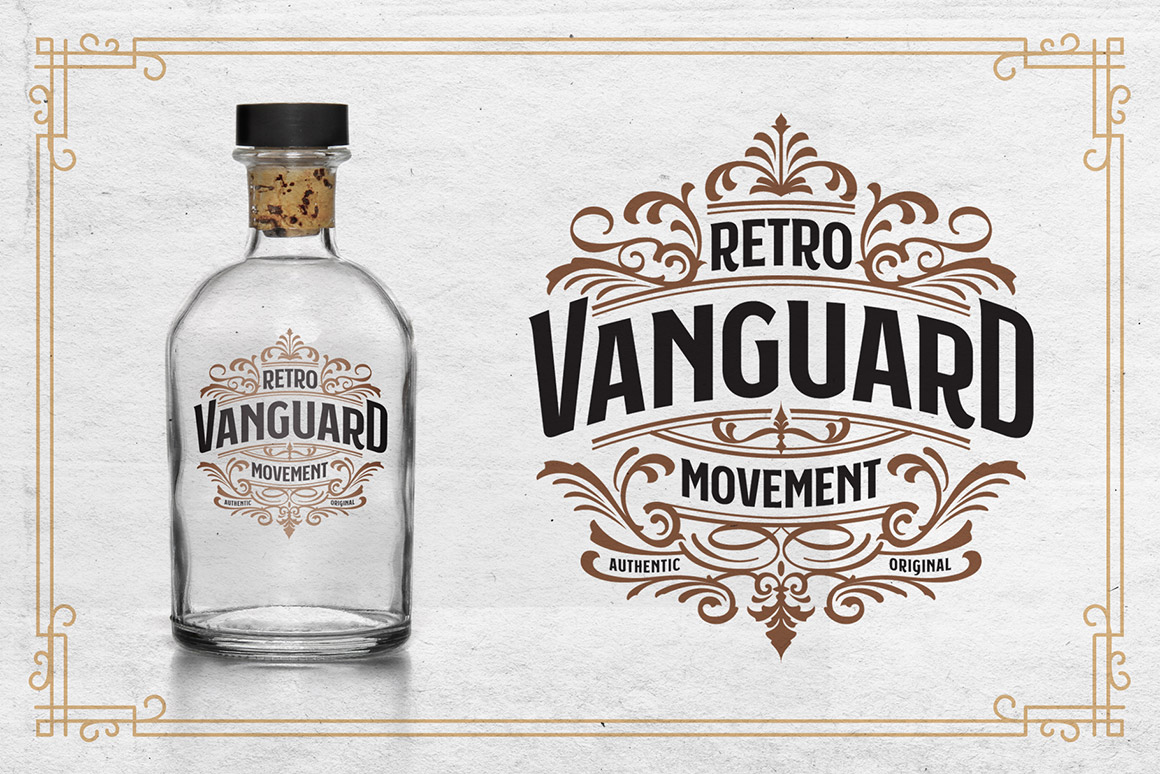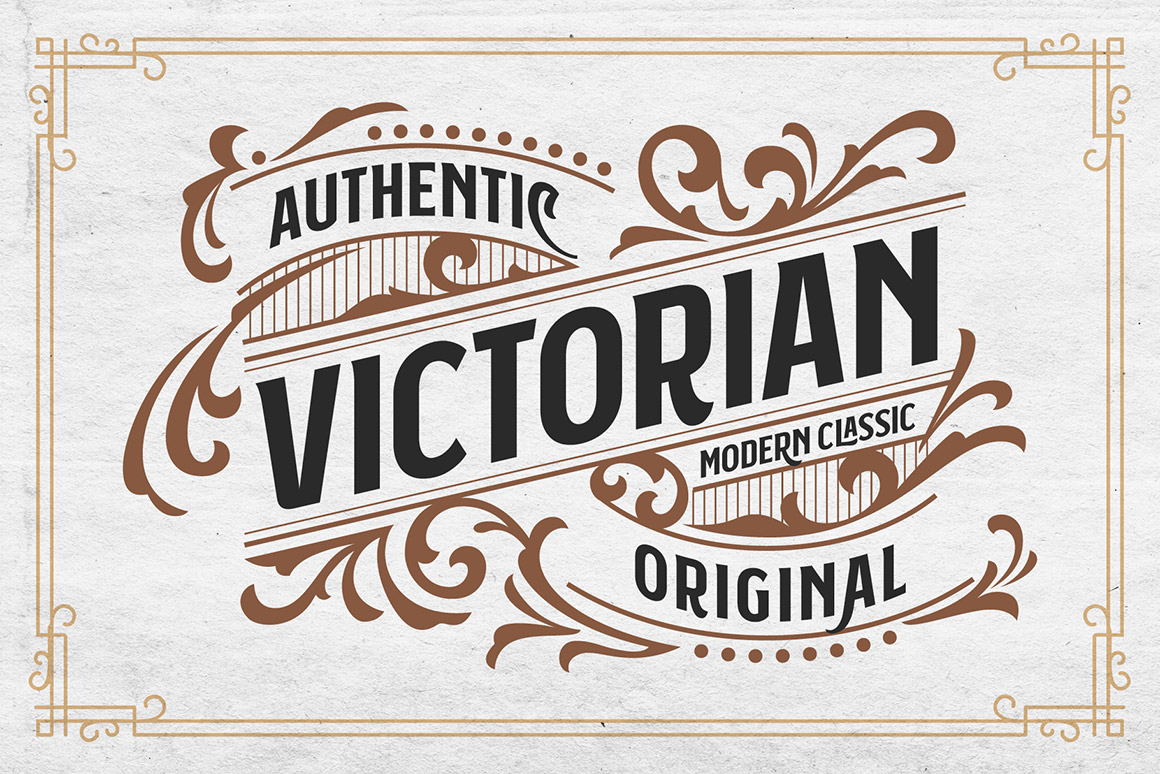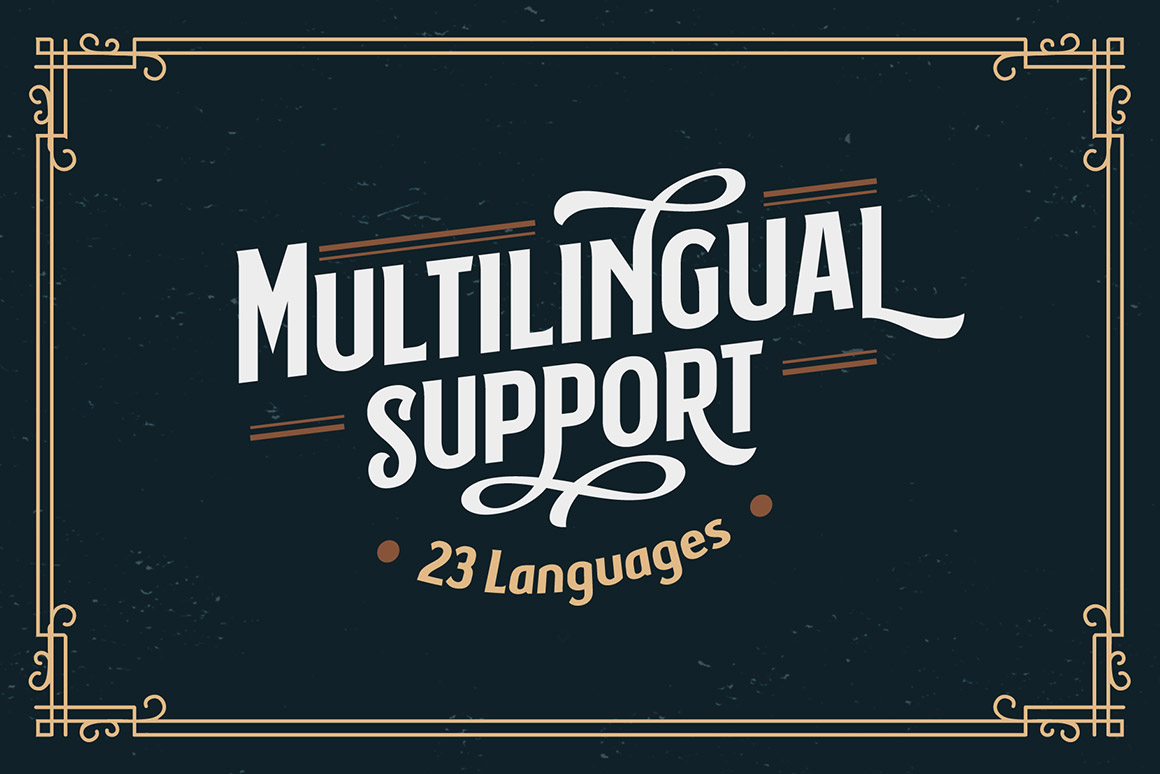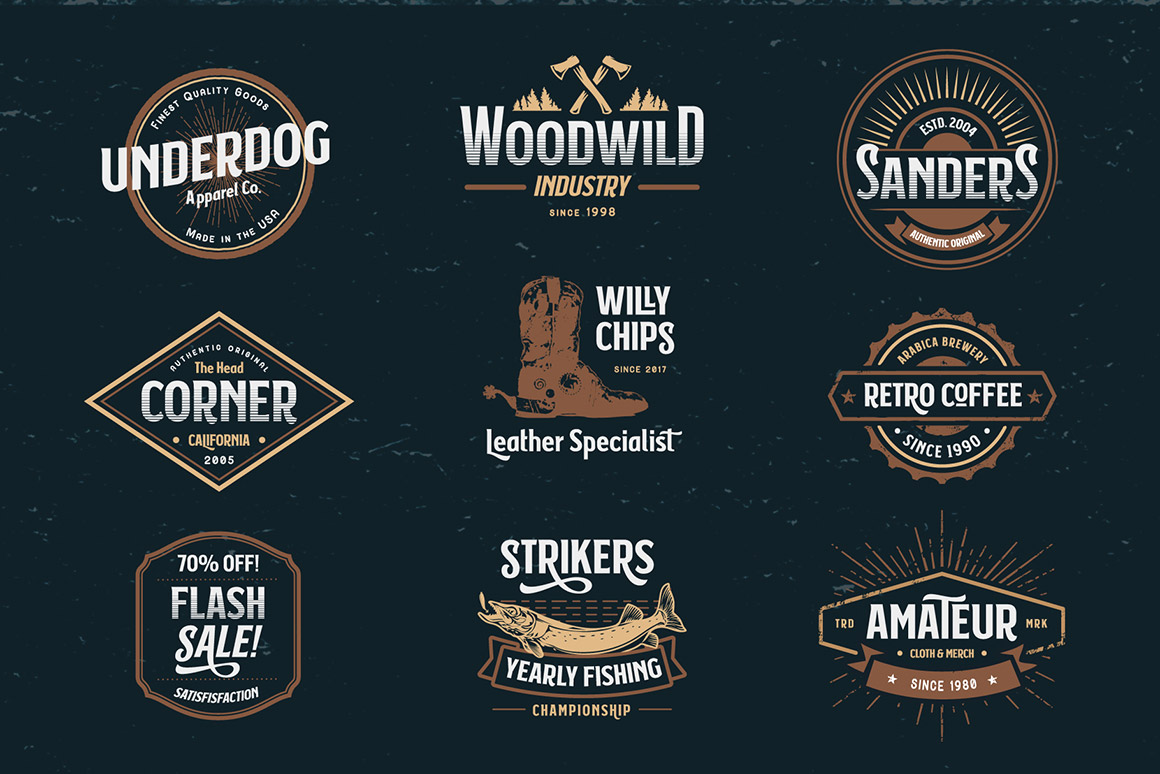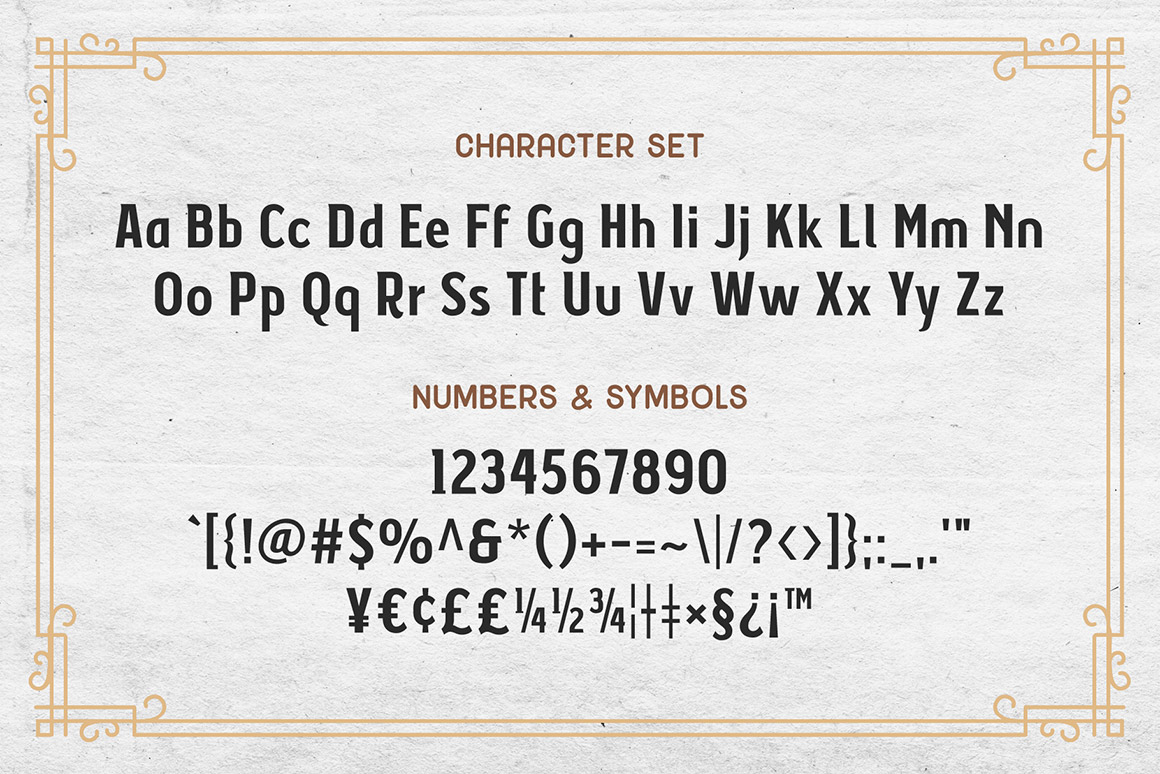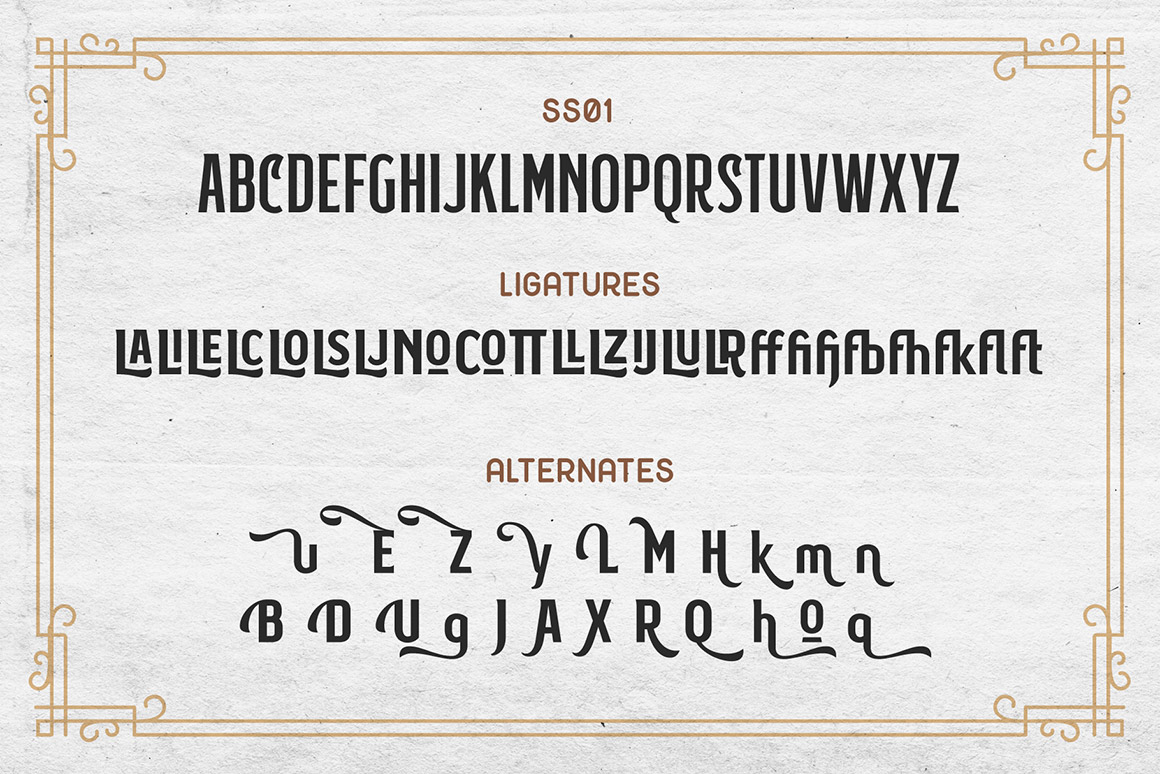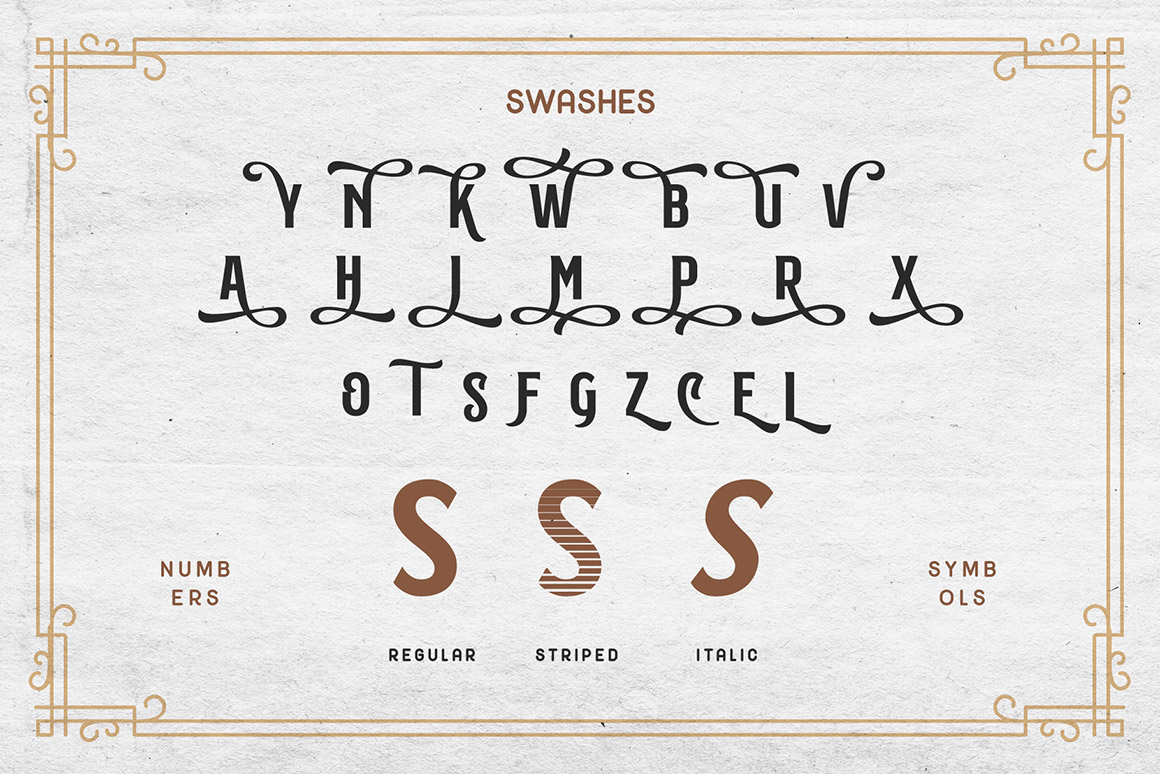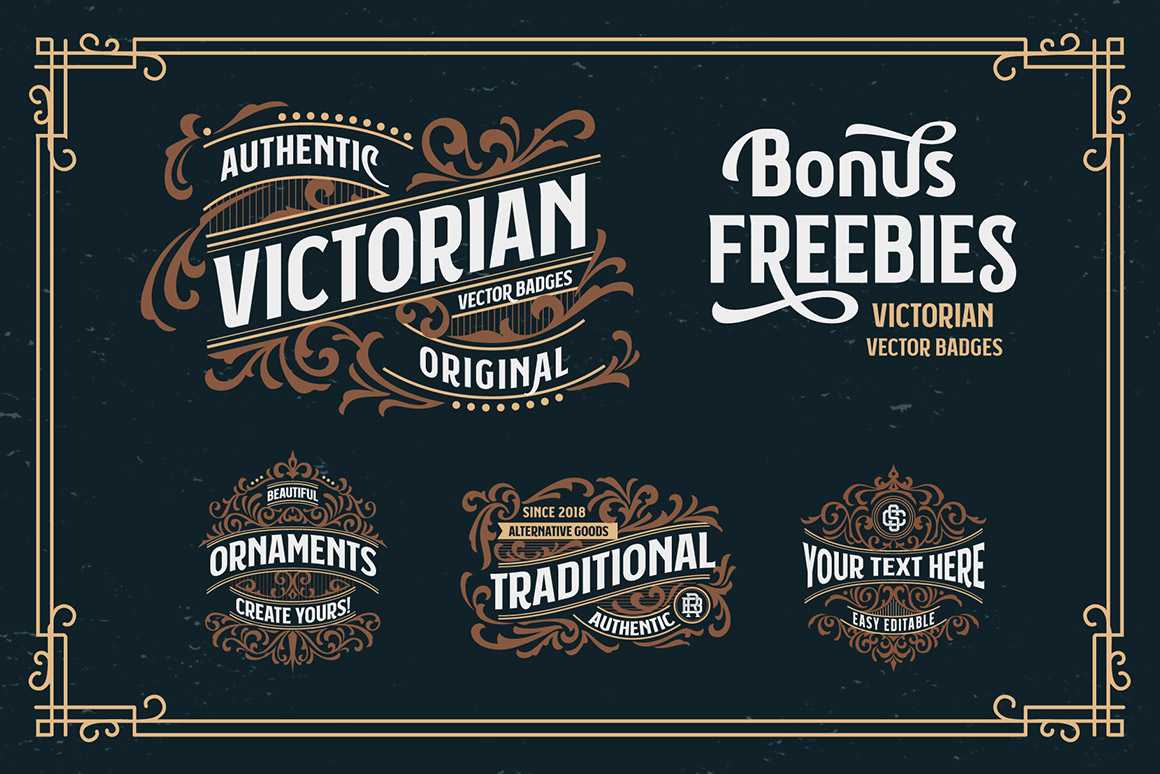 14. Marcheile from Arterfak Project
Marcheile is a display font, inspired from Gatsby & Vintage looks. The All-Caps font which comes from combination of art deco and retro style. Luxury shapes, clean & solid that very possible to apply in many design project. Marcheile also has some OpenType features to gives you many alternatives in your creative process. There's some ligatures, many alternates and 18 accents. Great choice for your headline, editorial, logotype, quotes, typography and more!
Font featured :
Uppercase
Lower-caps -Numerals
Symbols
Stylistic Alternates
Contextual Alternates (Normal & Bold)
Swashes (Normal & Bold)
Ligatures
Multilingual : Afrikaans, Albanian, Croatian, Czech, Danish, Dutch, Estonian, Finnish, French, German, Hungarian, Italian, Norwegian, Portugese, Slovenian, Spanisch, Swedish, Zulu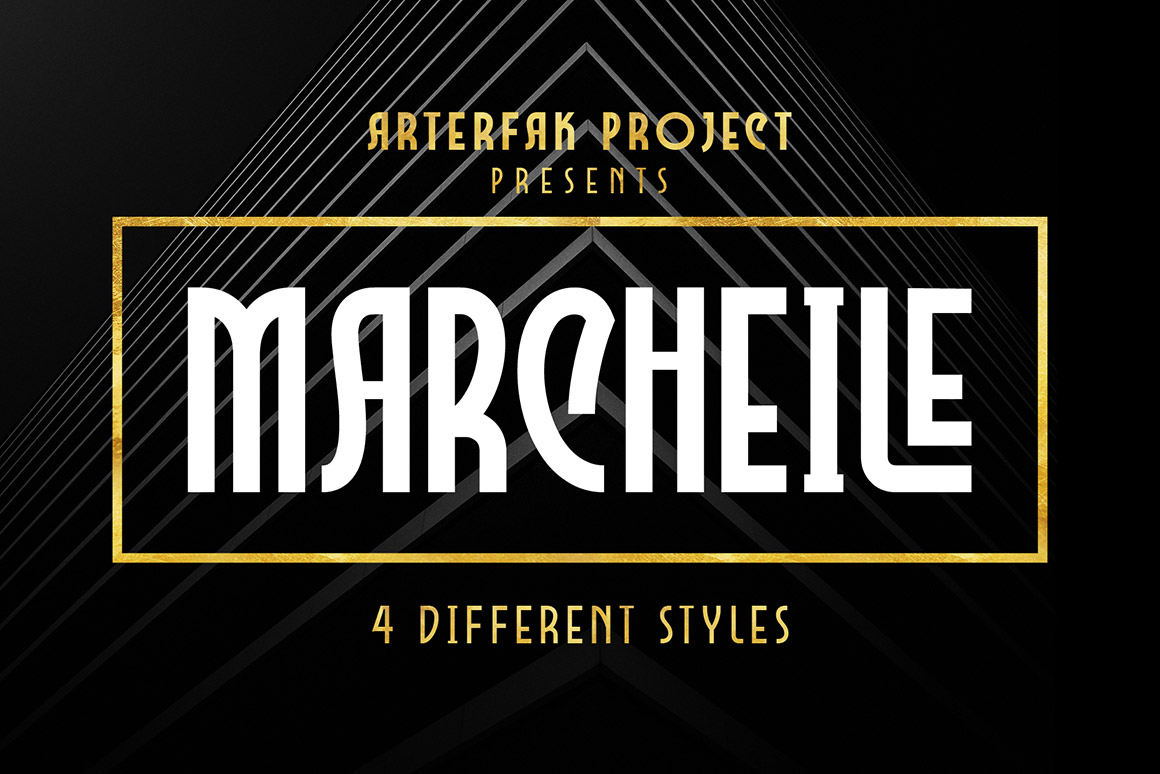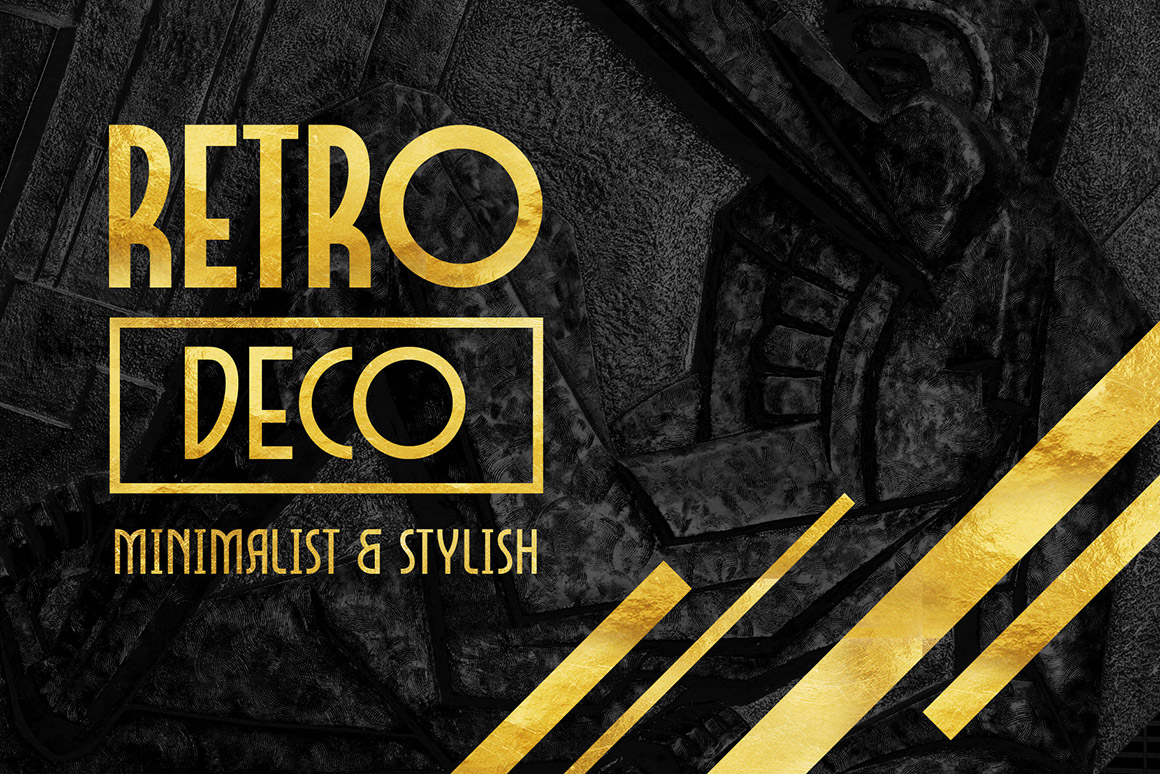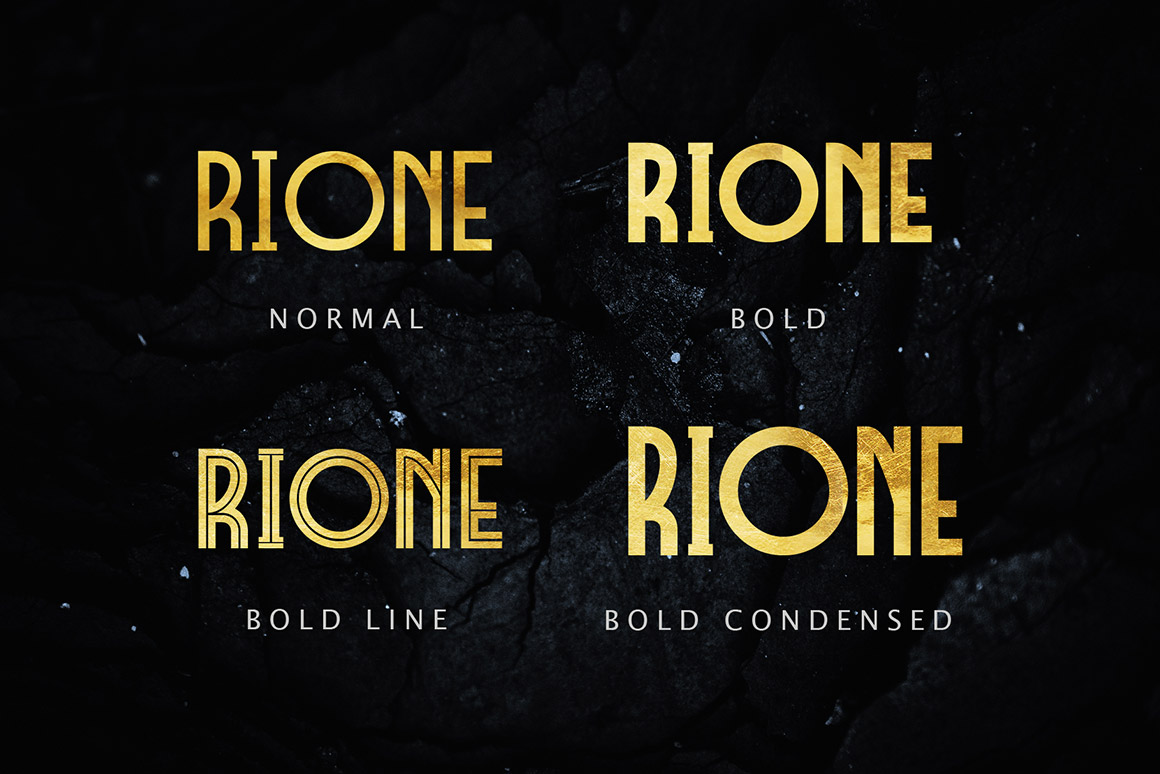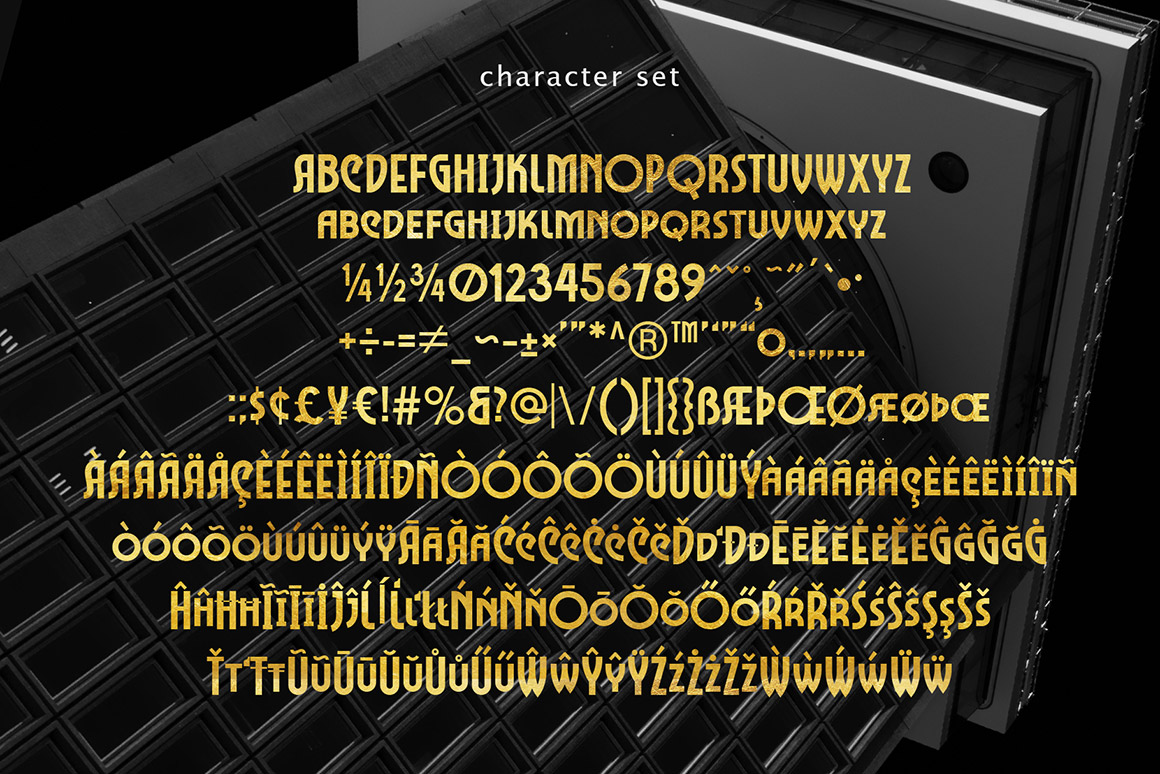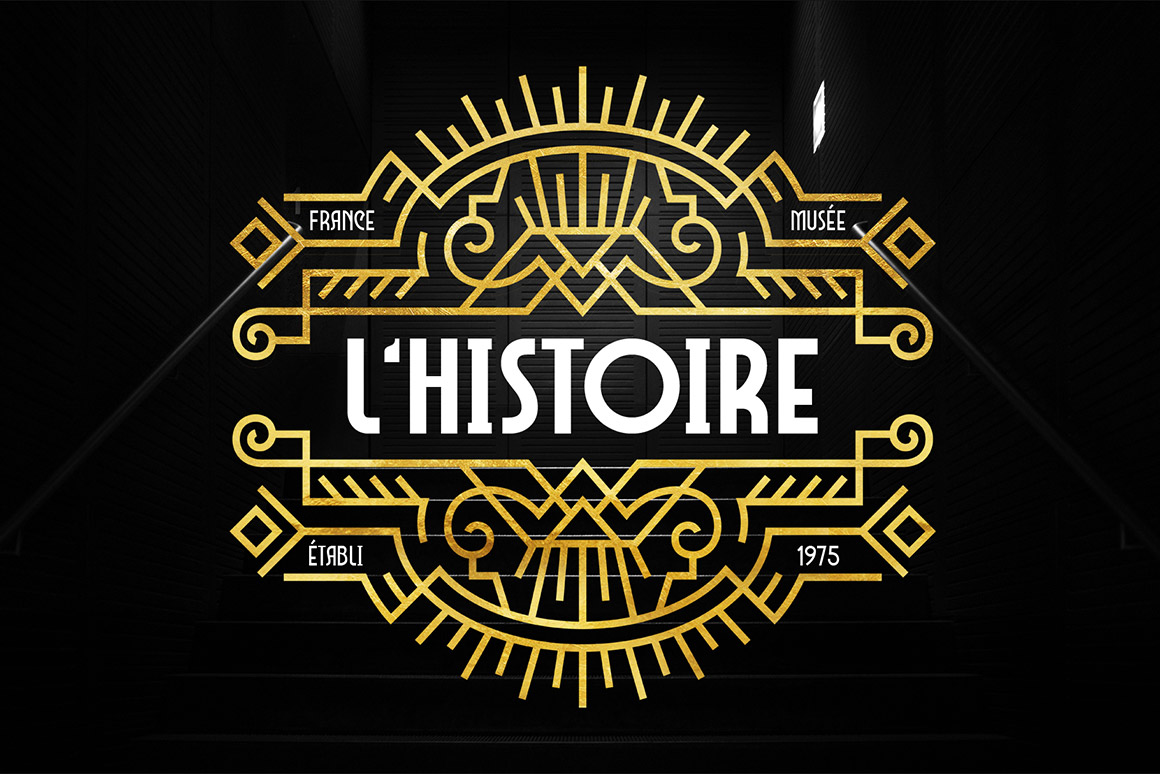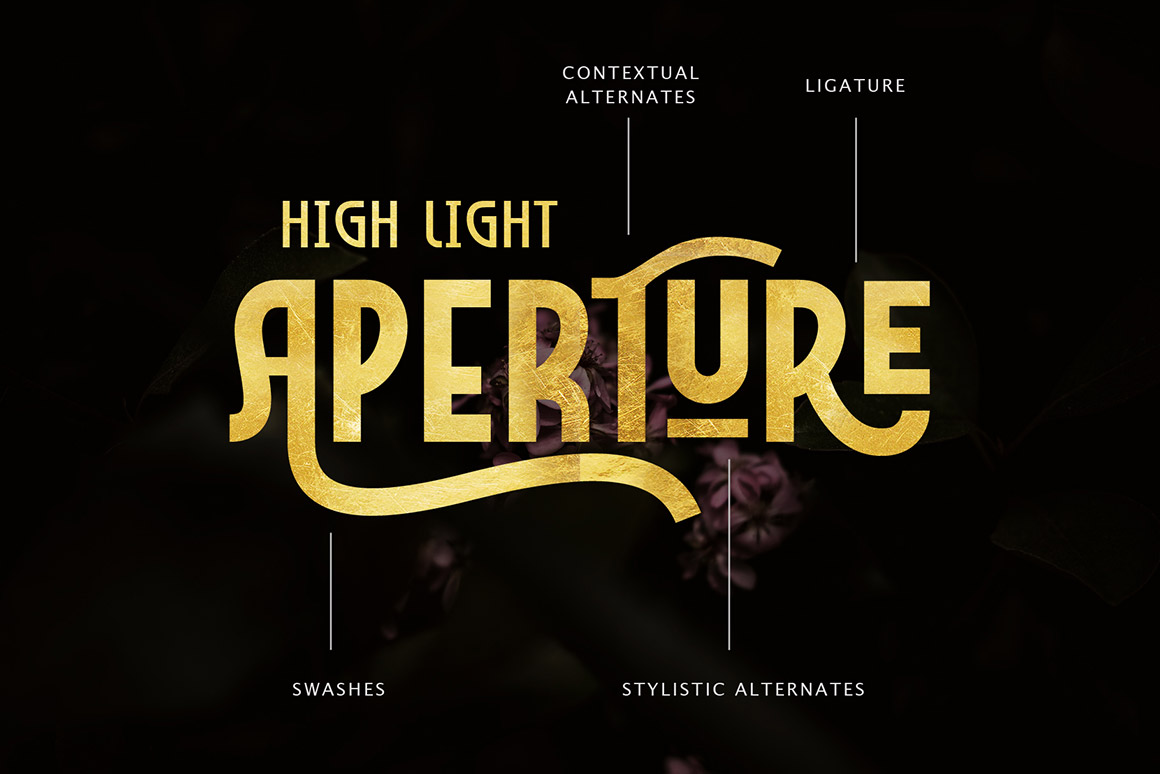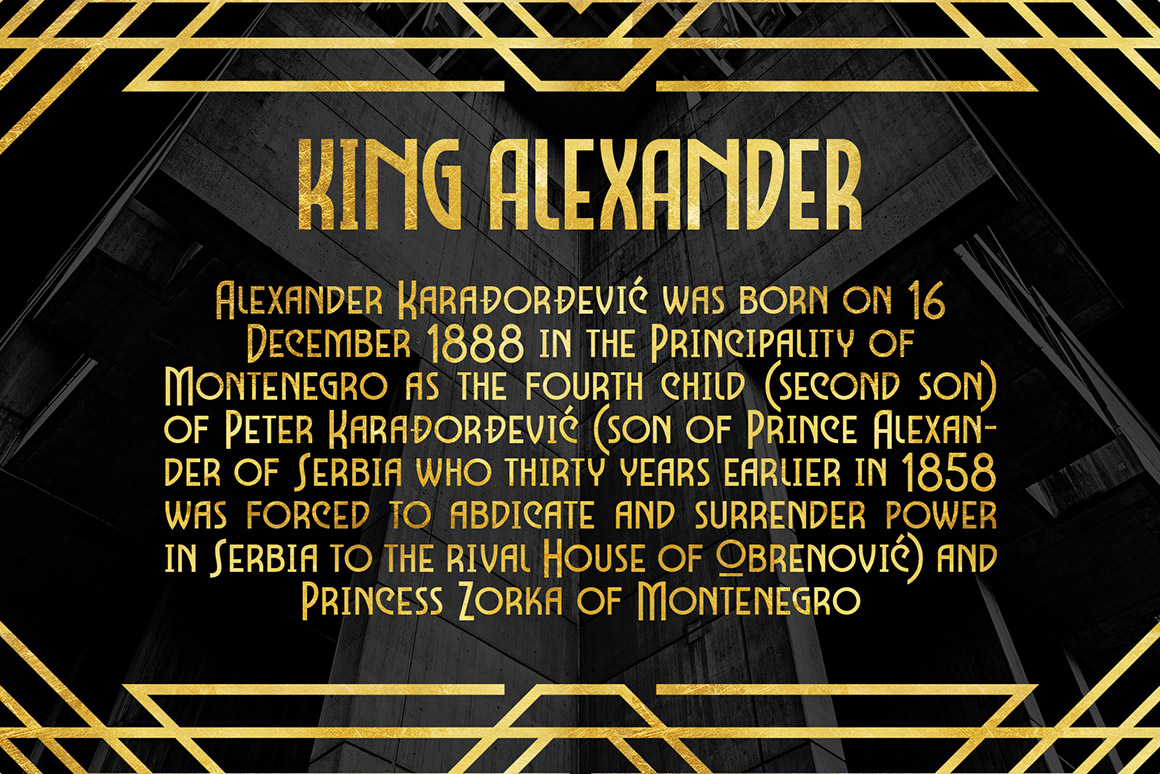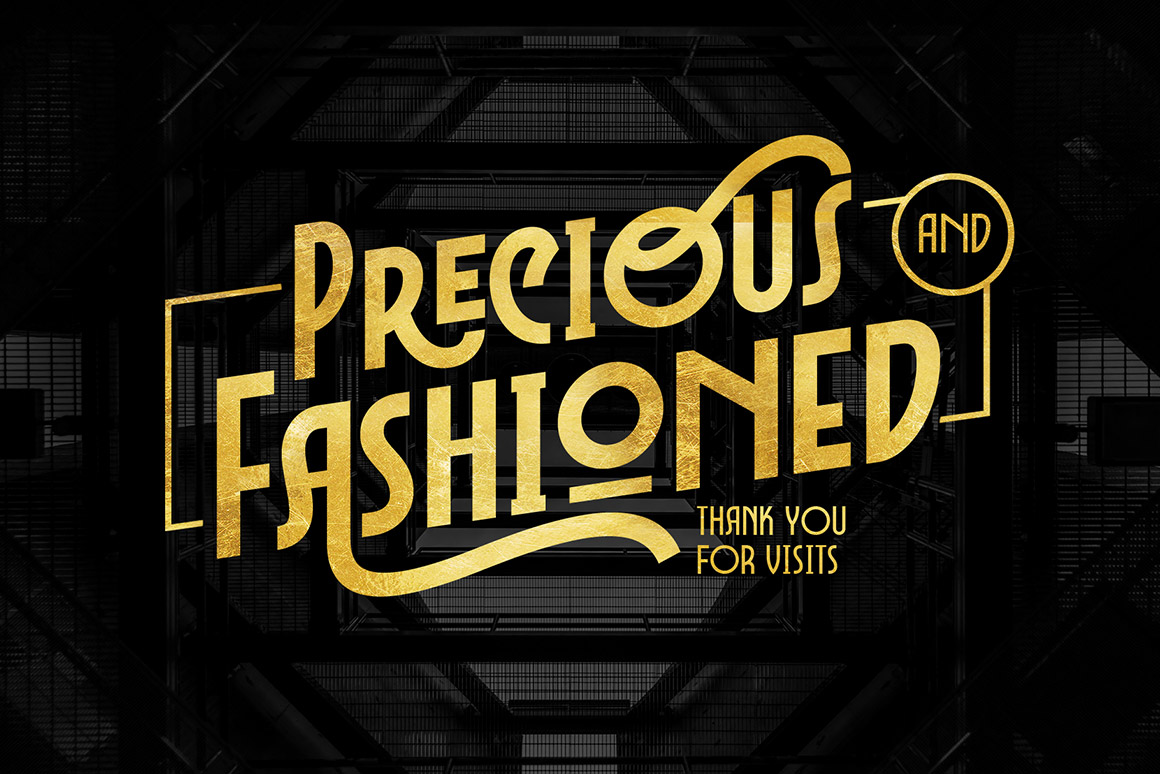 This bundle highlights:
14 multilanguage display font families with 27 decorative fonts for your new projects!
extended license (like all of our deals): use for unlimited personal and commercial projects + you can also use them in designs/products that you sell. You can use all these items as a part of your non-digital or digital designs ( posters, t-shirt designs, stickers, web templates…). You cannot resell these files directly, or within items/goods where they can be extracted in their original form (like vector shapes, elements, fonts… – they need to be flatten into background or object in your digital item for sale). License is only for 1 person – you'll need to buy 2 licenses if 2 persons will work with these graphics. Please read more about our exclusive license!
Pricing:
Normally, all these 14 display font families would cost you $189 (without extended license), but for a limited time only, you can get this unique collection for $14!
Deal Terms:
Delivered as an instant download, after completing your purchase.
All these fonts can be used for both personal and commercial purposes, for yourself or on behalf of a client, on their own, or as part of your new design for sale.
Cannot be sublicensed, resold, shared, transferred, or otherwise redistributed on its own.
You cannot share these resources with others. This is a single user license (for 1 user on any number of devices)! You'll need second license for your colleague computer!