Merry Christmas & Happy New Year 🙂 HoHoHo and also we have special gift for you. And it is really special and HUGE! As always, with only highest quality resources – best sellers with retro/vintage and also modern feel in one mega bundle! With 100% off + extended lisense, and available for 2 weeks only (until January 12), you'll need to grab this FREE mega bundle while you can.
With 19 bestseller premium items from 19 design shops and extended license is this bundle one of the biggest and best quality FREE premium bundle ever!
Christmas & New Year 2016 Mega Bundle contains 9 font bundles and 10 great graphics bundles from 19 talented designers. Enjoy all these beautiful items for FREE and maybe you can support all these freelance authors with this premium megabundle! Thanks a lot 😉 Enjoy your holidays and great new year 2016 to all of us 😉
Extended until Monday January 11 because of our server issues! Enjoy 🙂
With this deal you get:
Custom Fonts (9 font bundles!)
Beautiful Graphics & Templates (10 bundles + extra in some fonts )
Extended License!
Take a look at what you can get: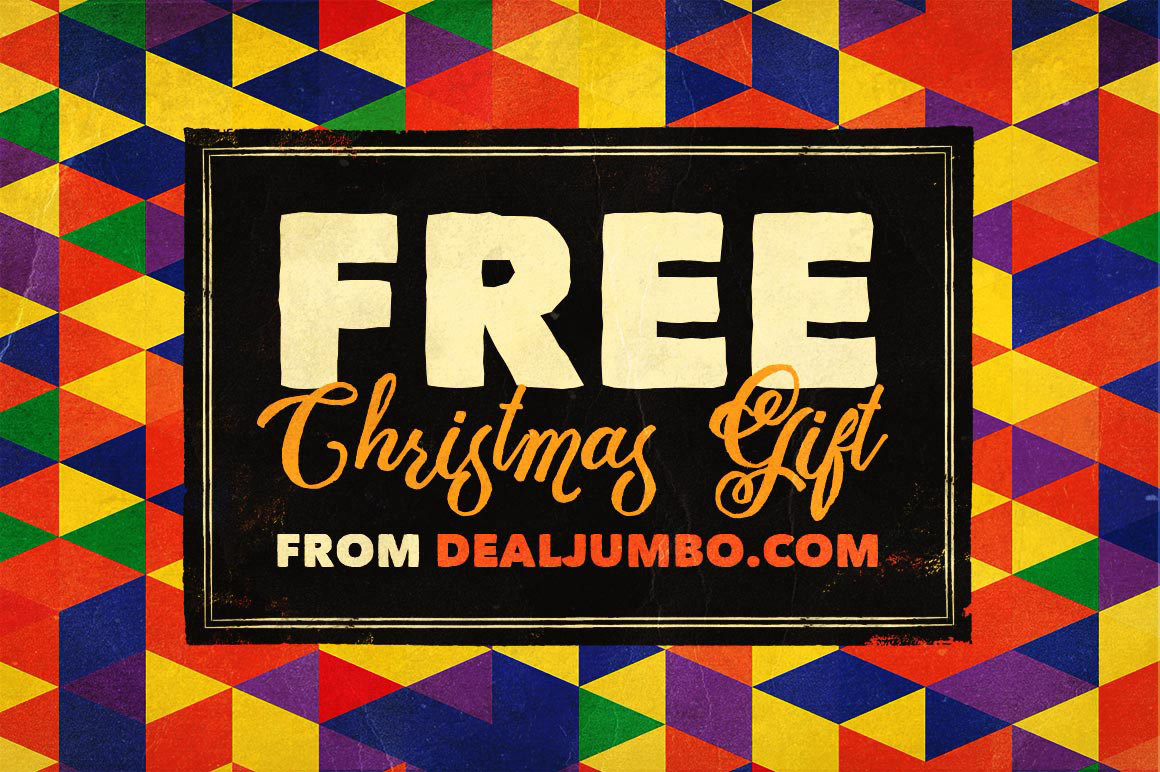 A. Custom Fonts (9 font bundles!)
A1. Hazelnut Typeface + Bonus Extras by Heybing Supply Co.
Amazing handdrawn brush font. Just take a look on preview images 😉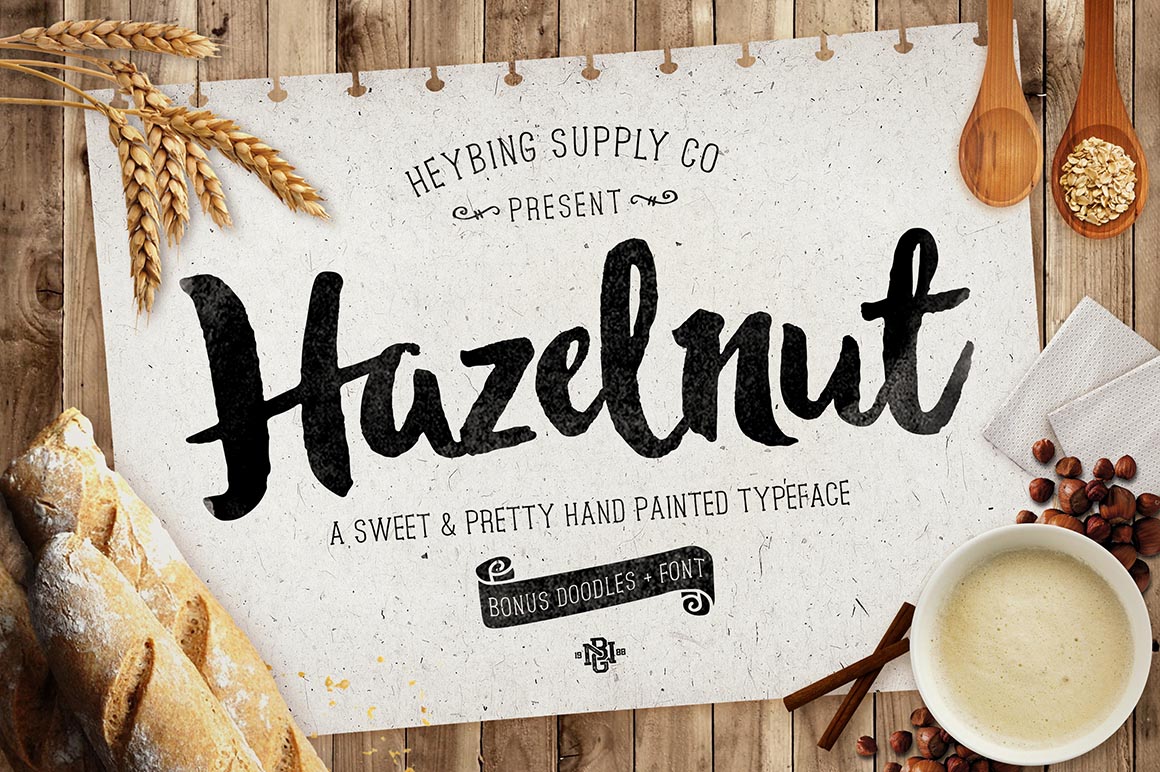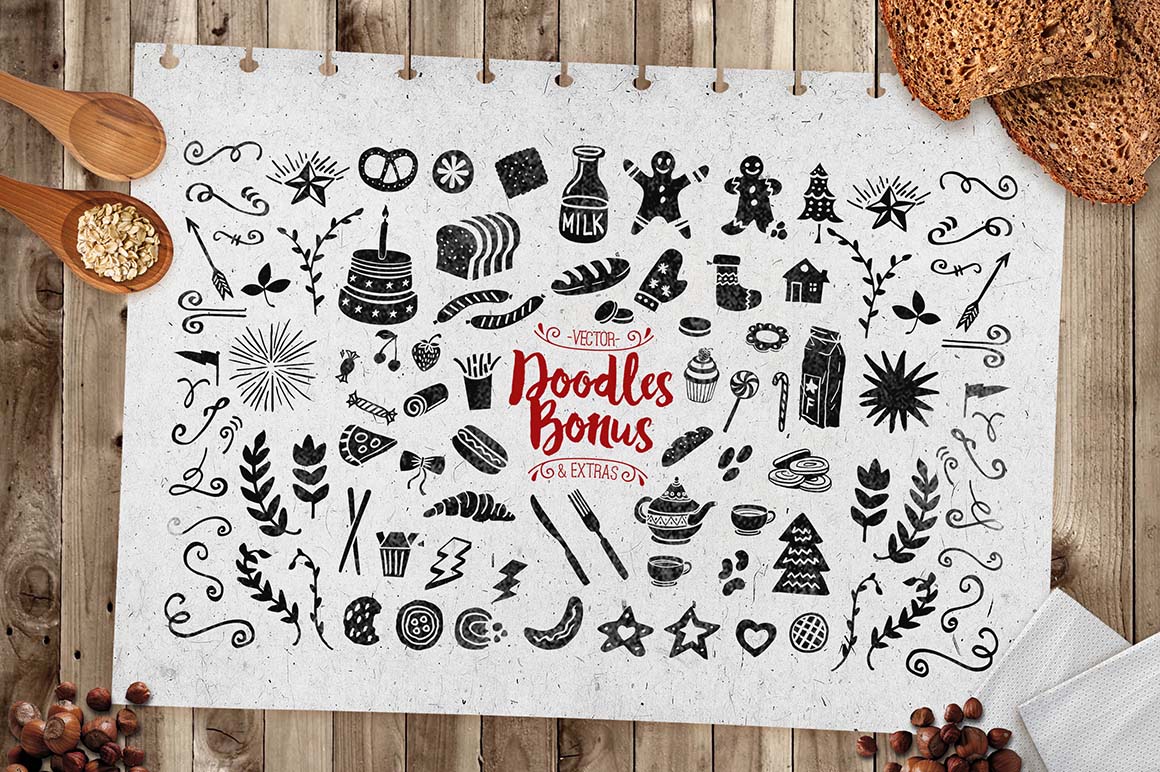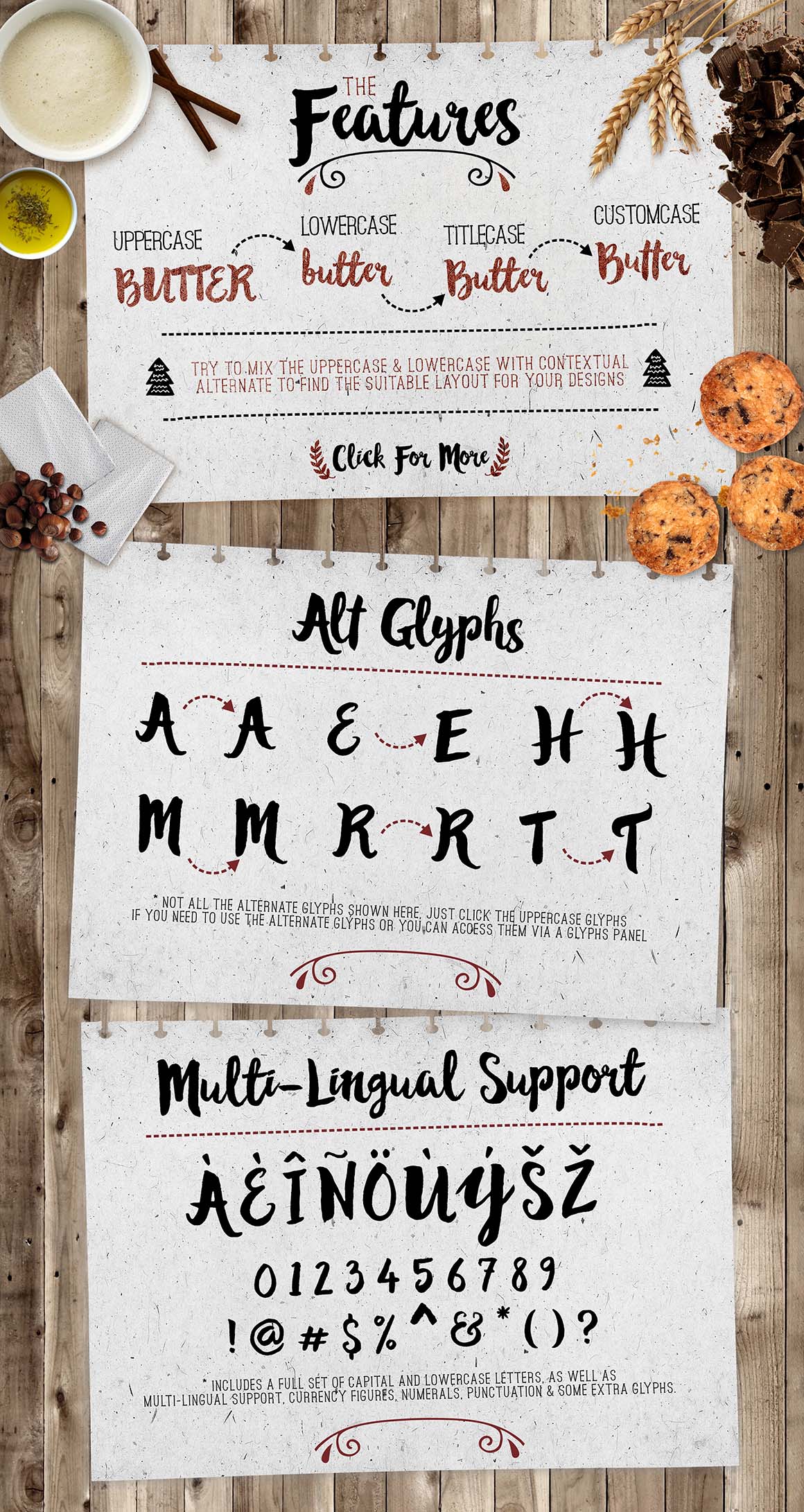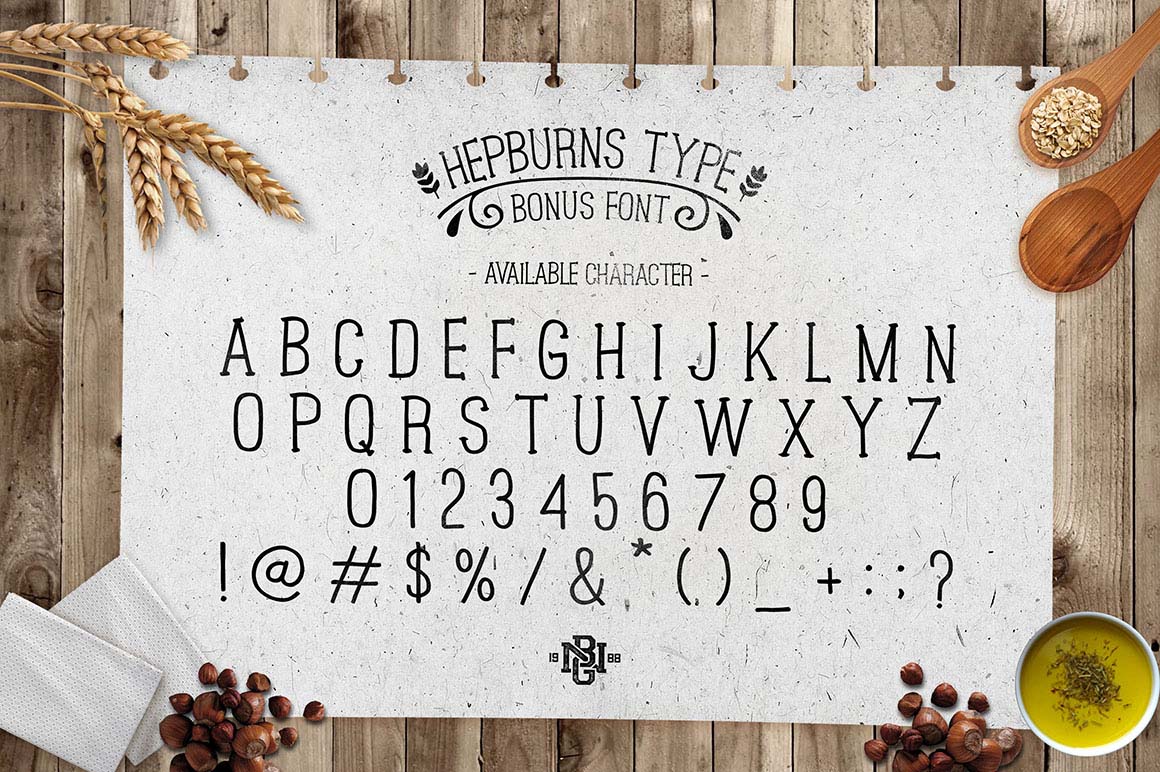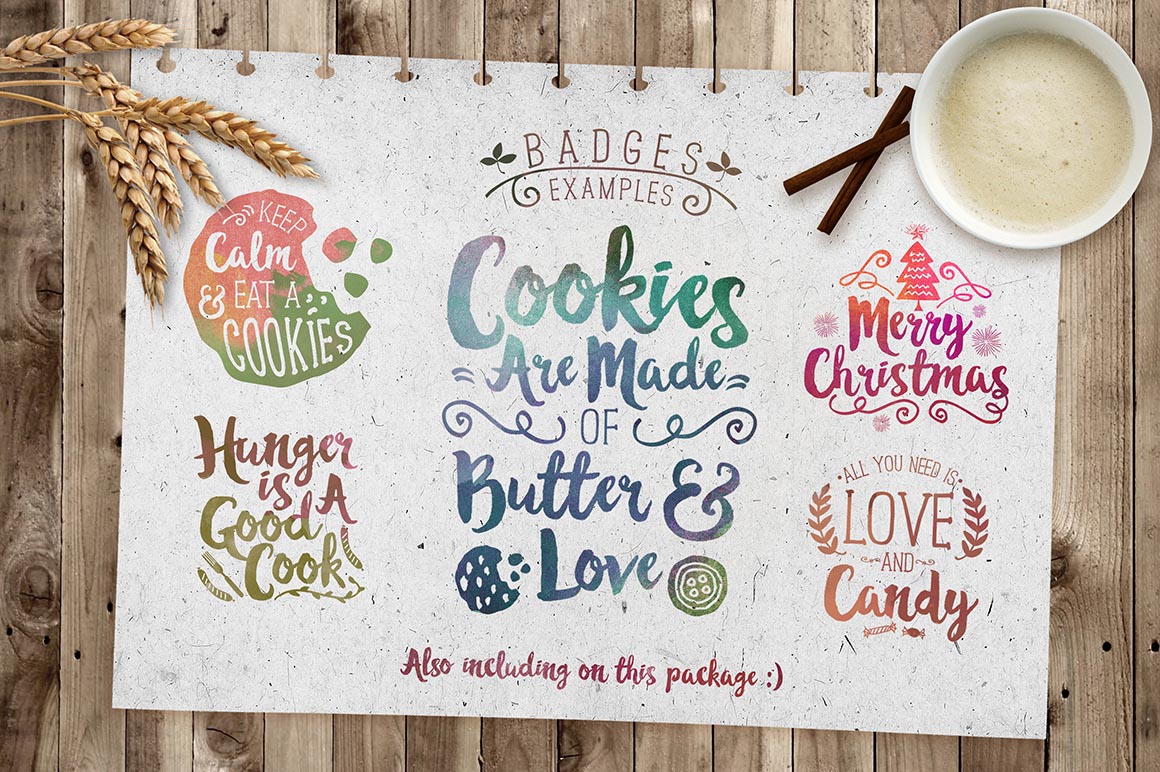 A2. Pin up font and illustration by Gleb Guralnyk
This font set contains two modifications of "Pin up" font in OTF and WOFF formats. Also there are fourEPS10 files with illustrated examples of this font. Including pin up girl illustration. All of them are fully editable vectors! As a bonus included several swashes (they are NOT placed in font files, only in vector EPS, so you have to attach them manually in your vector software). P.S. Note, that this font includes ONLY latin letters (no digits, or other symbols).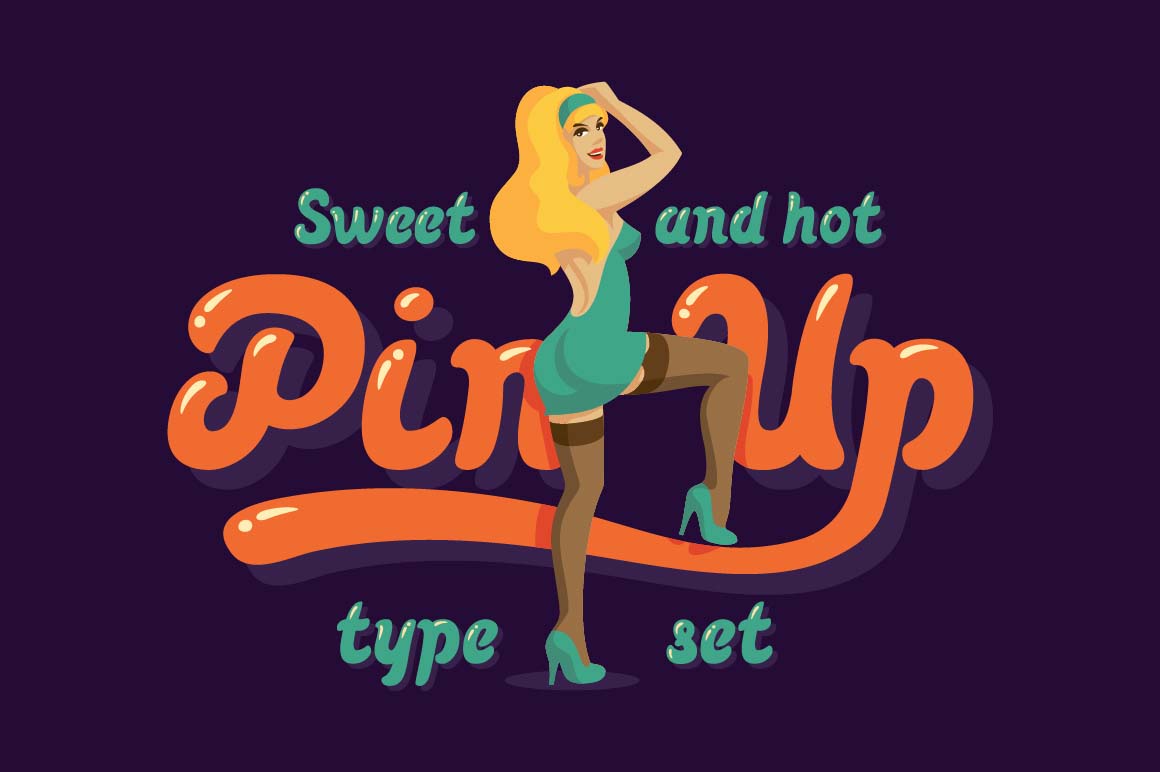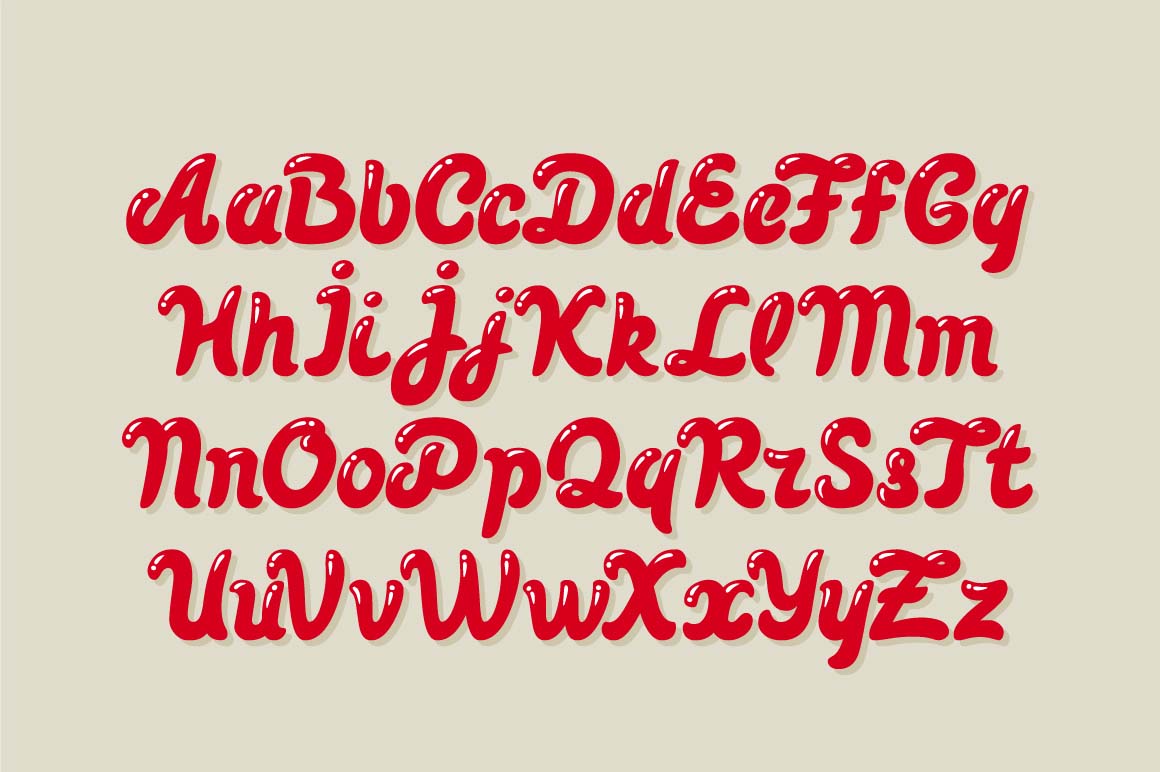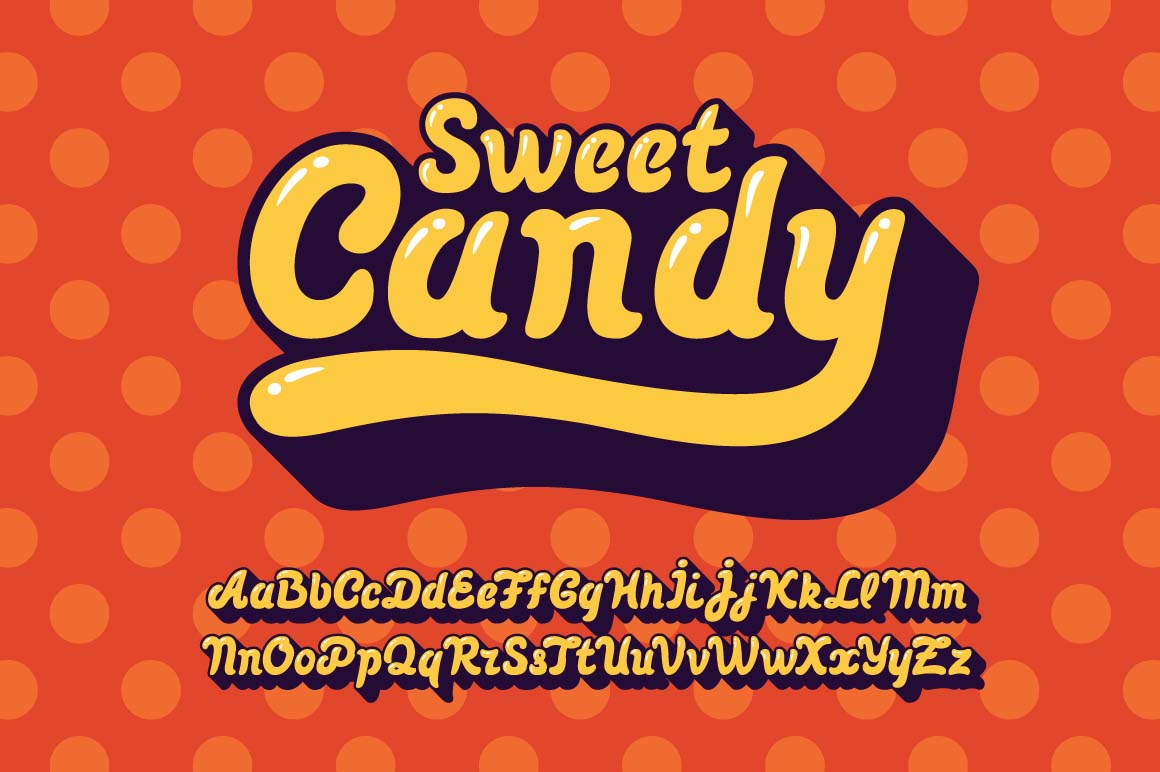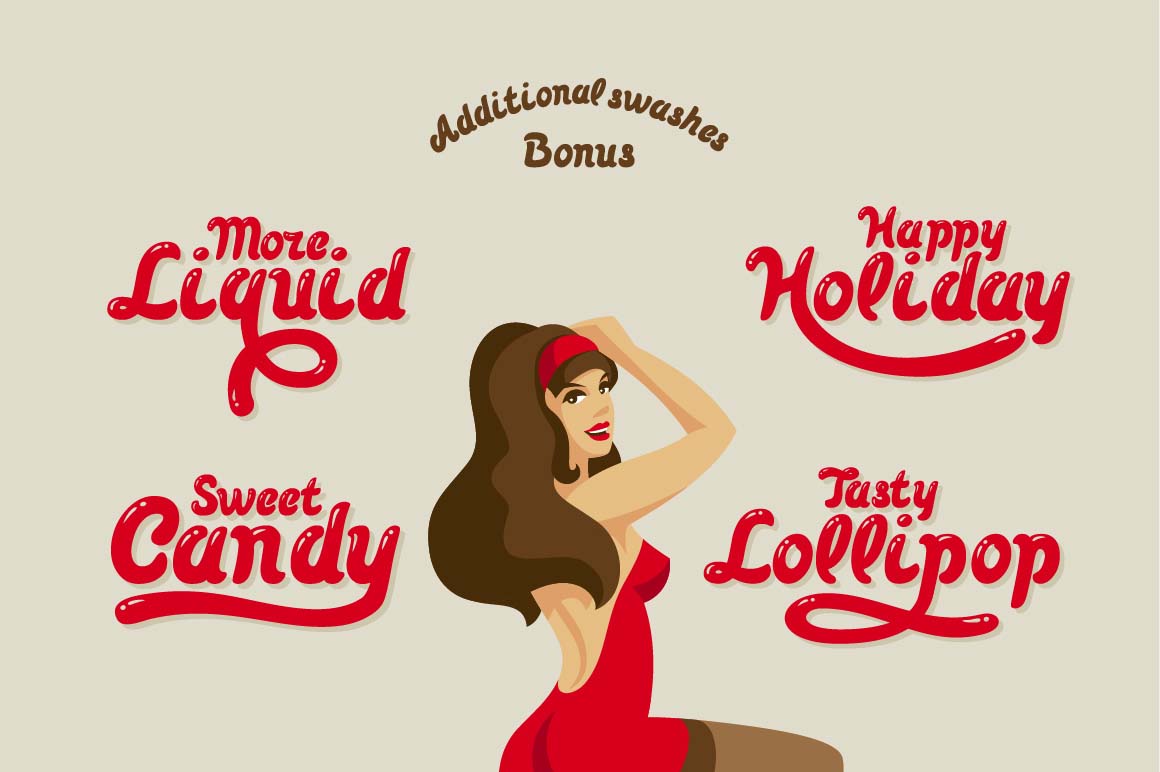 A3. Siren Font by Maghrib
Inspired by the Greece mythology. Amazing vintage style font.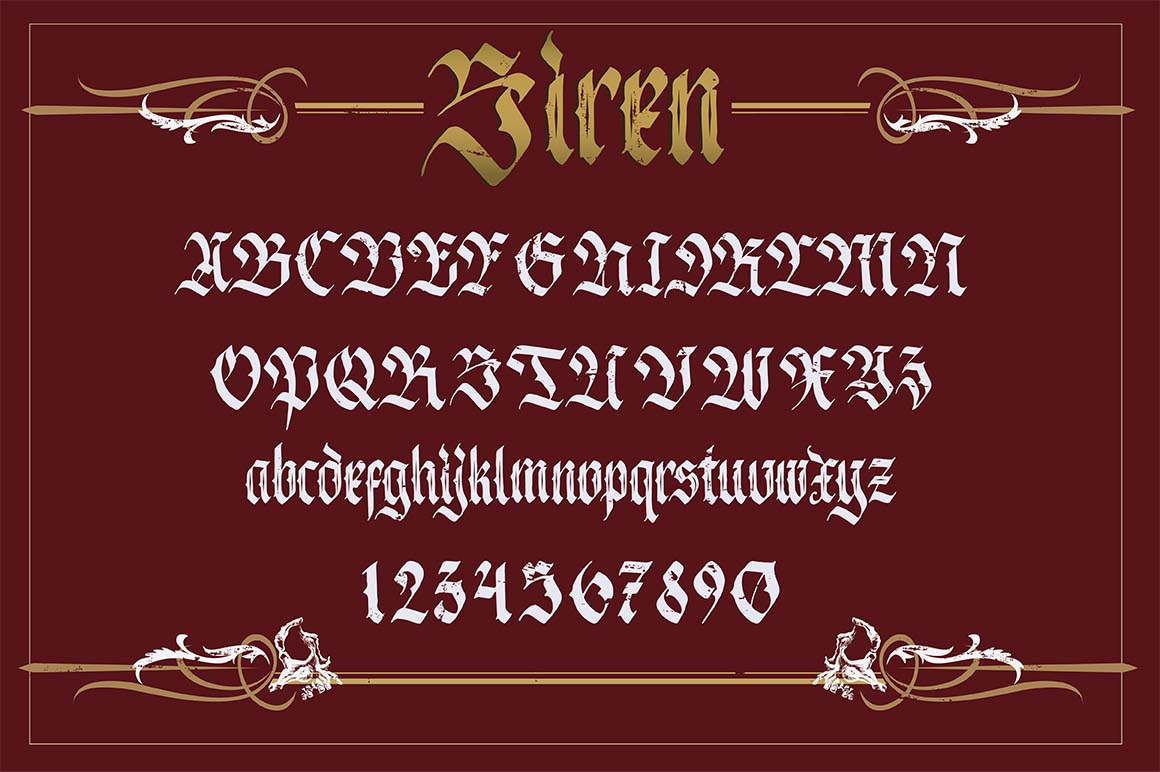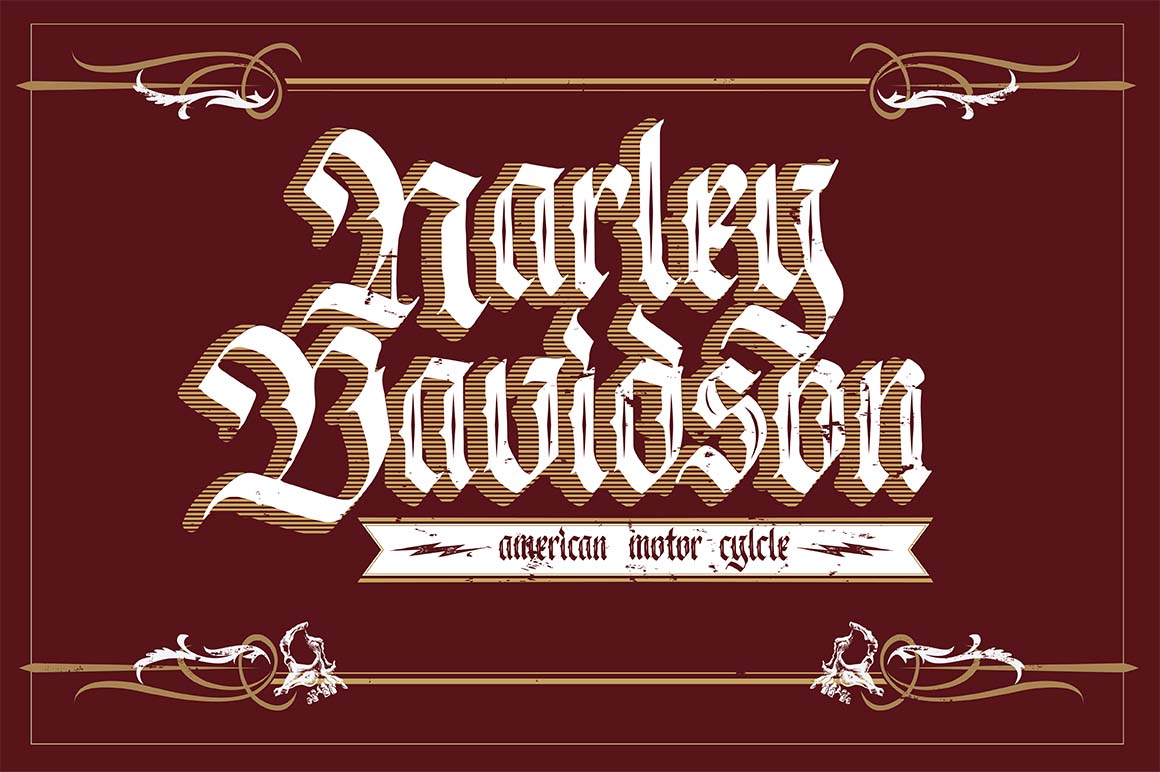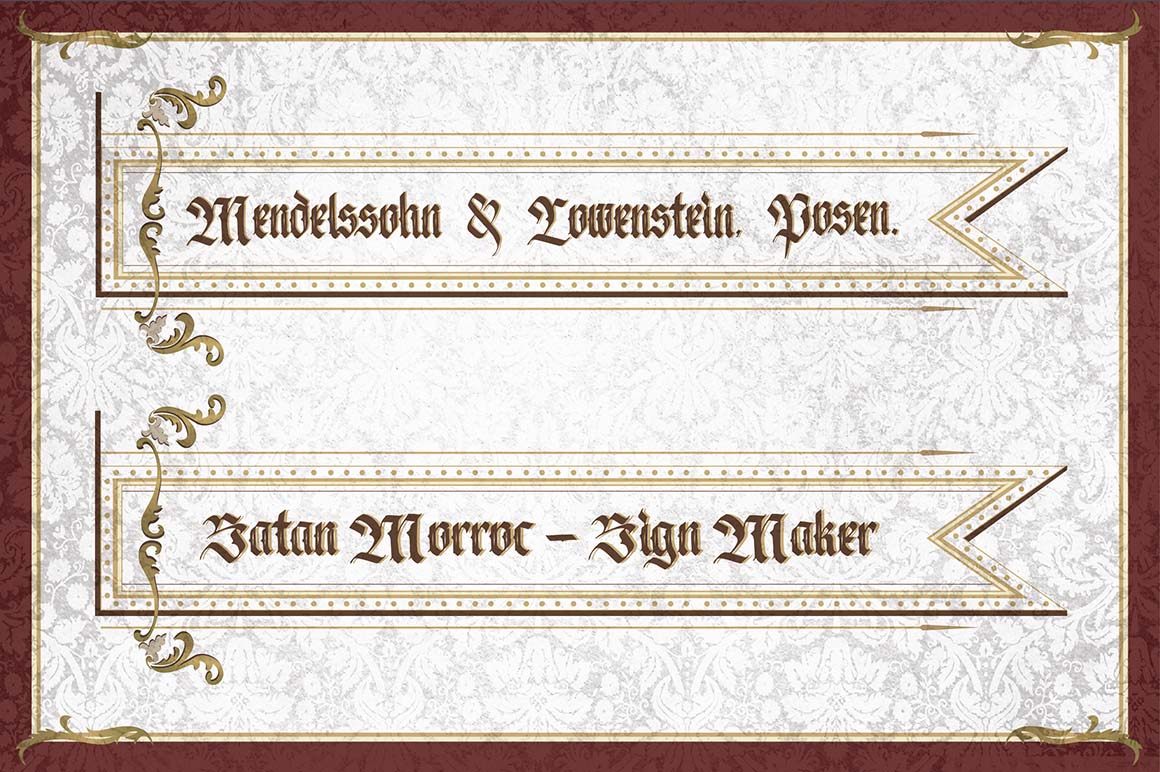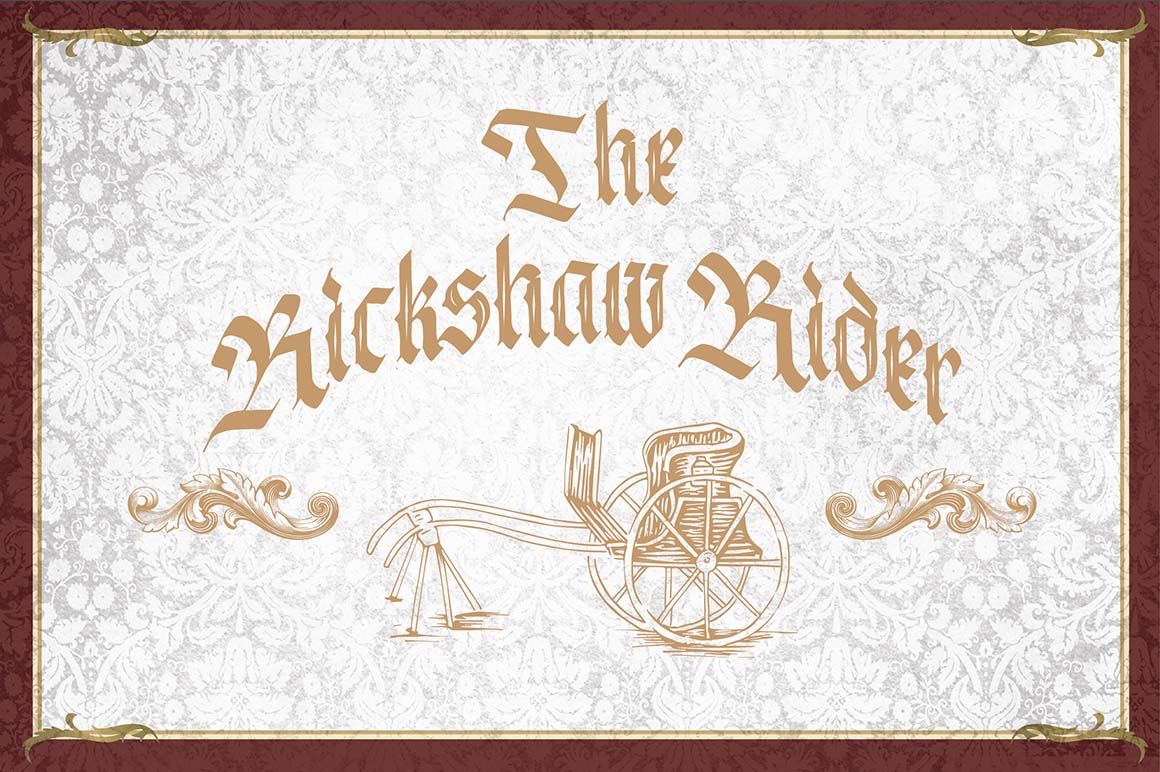 A4. Morracle by MaulanaCreative
We're proud to introduce MORRACLE, inspired from ink & tints manual handdrawn brush, packed full of handmade. Use for awesome display, labeling, wedding invitation, clothing, movie sceen, film title, gigs, cover album, logos, and much more.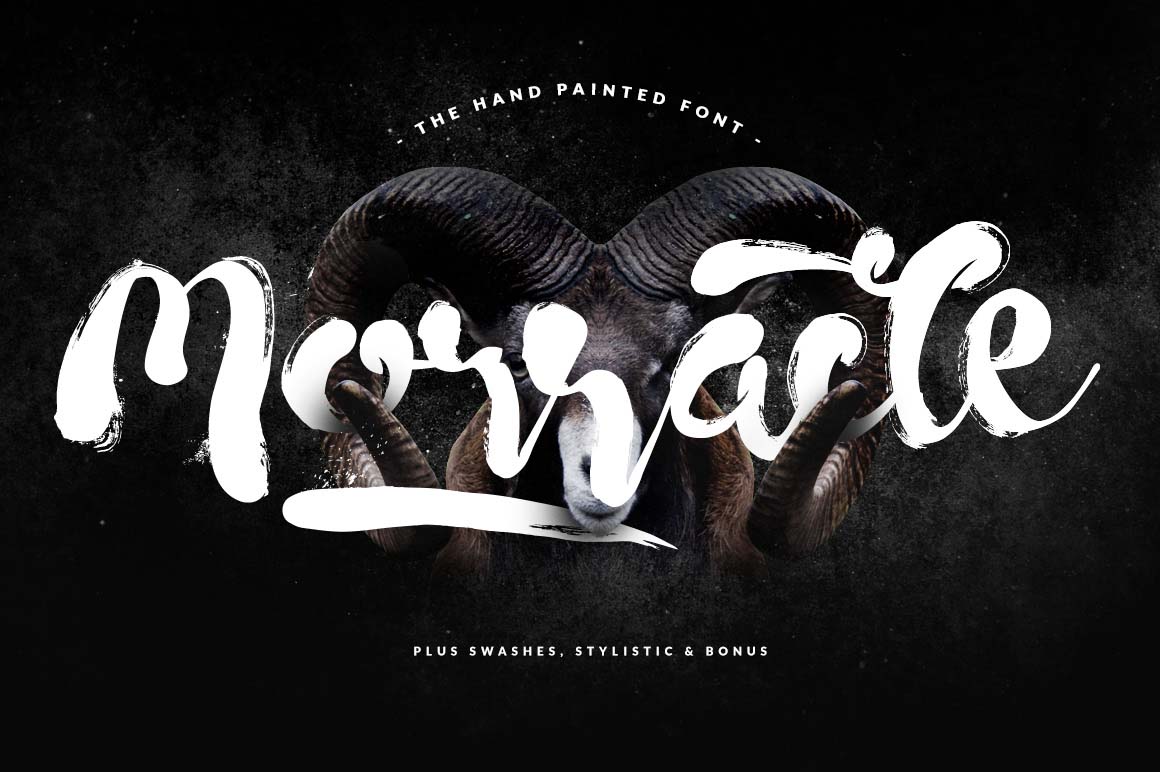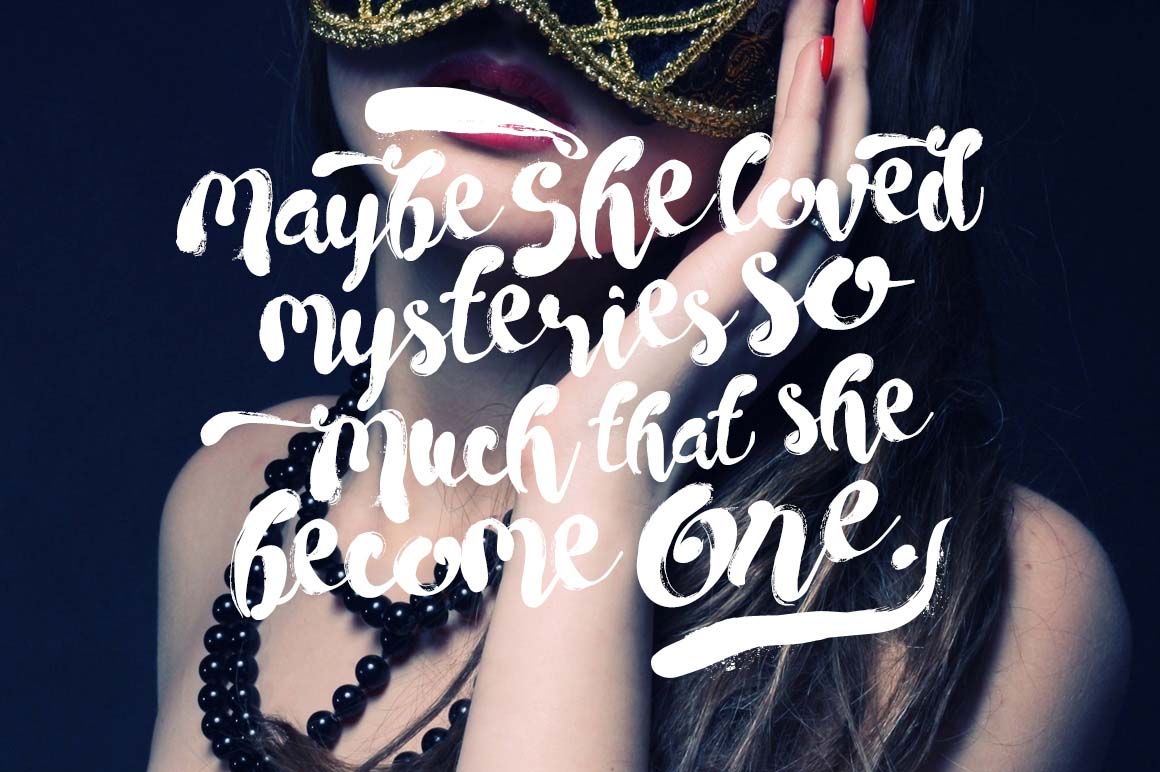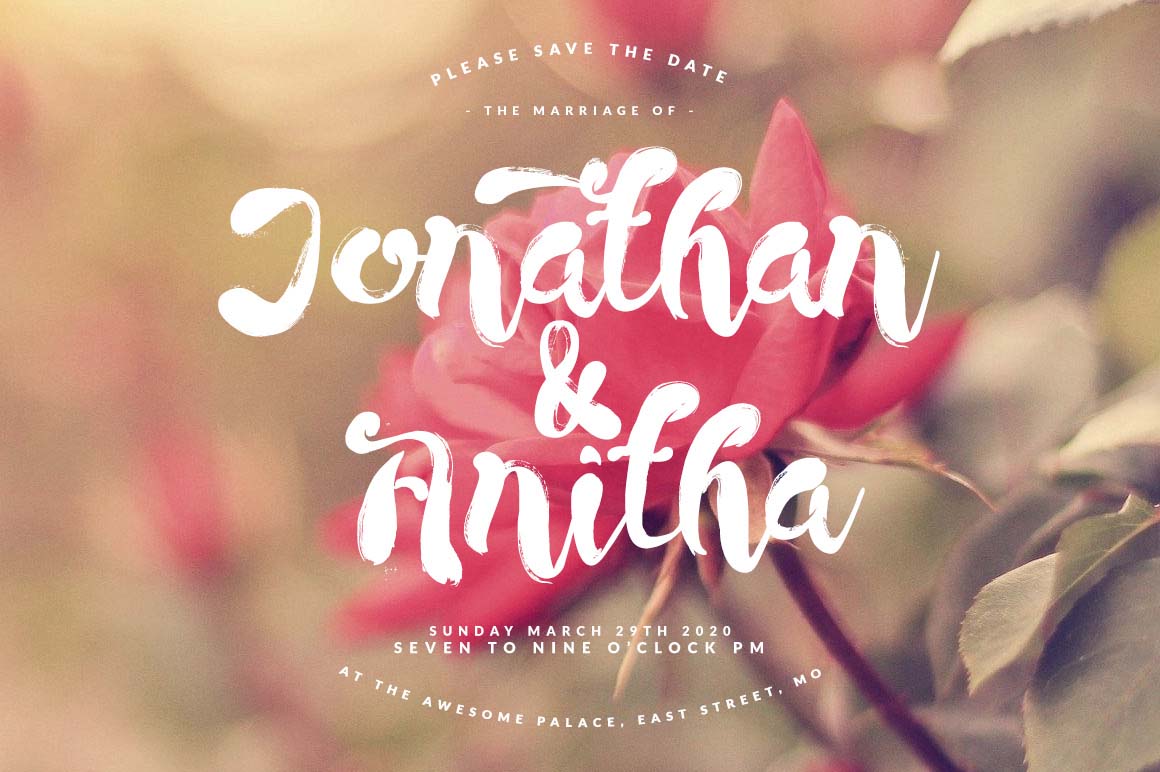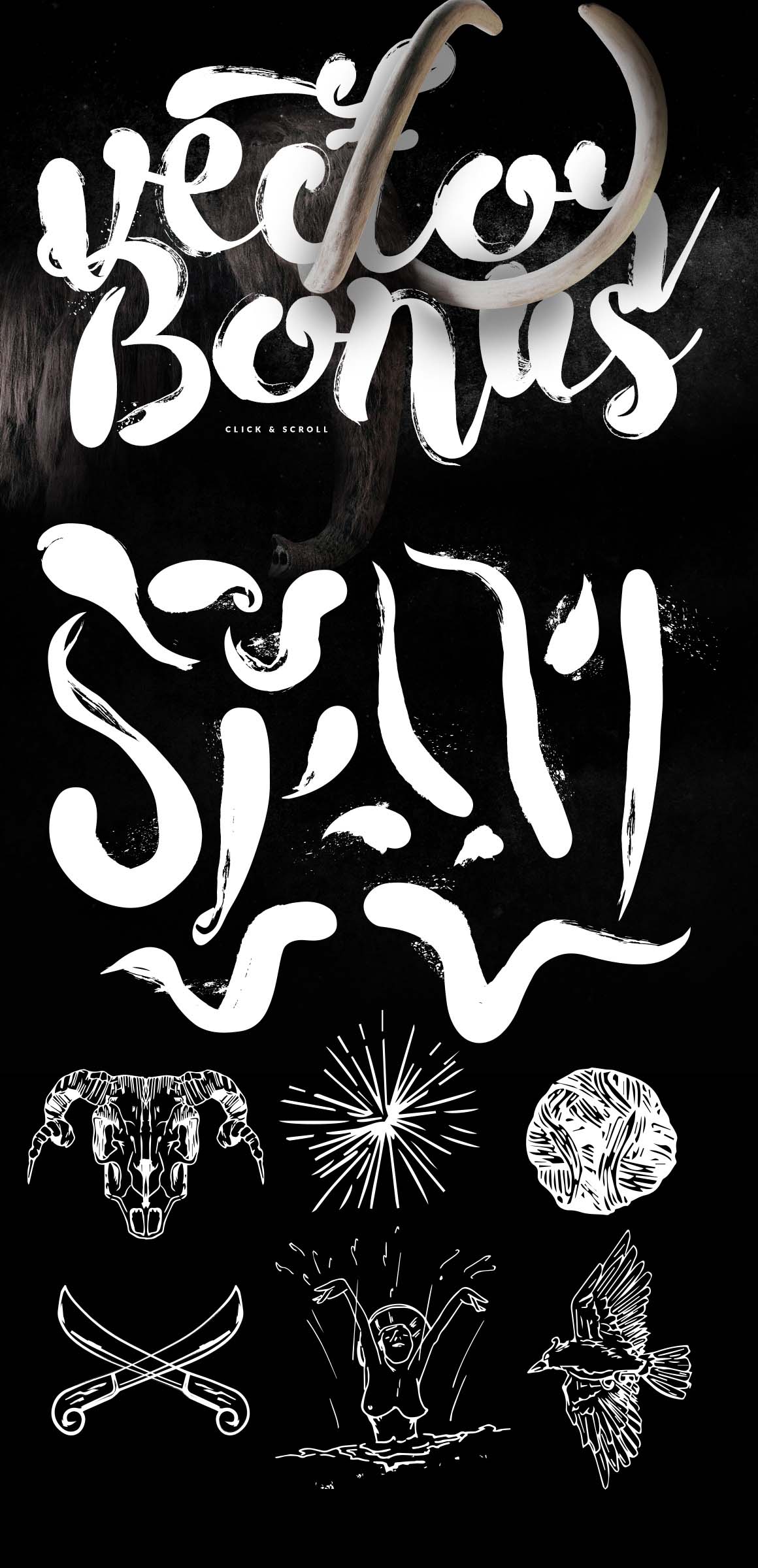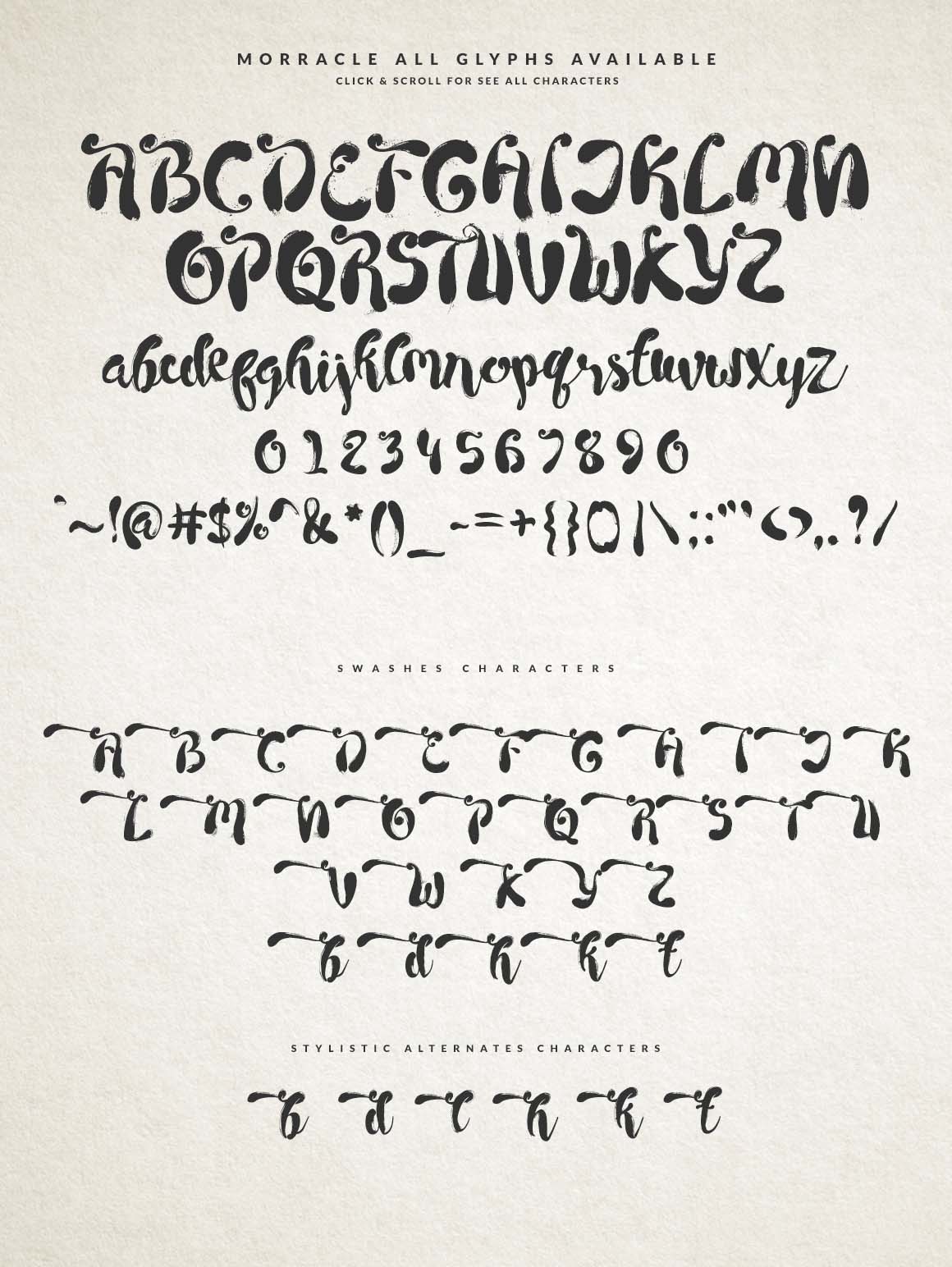 A5. Teaters Typeface by Try&Error Studio
Introducing Teaters Typeface taken from the Theater. A unique sans serif with some alternatives and multi language support. Teaters Typeface allows you to create a word to look like hand lettering. it is suitable for your design project needs such as posters, branding, flyers, cards, invitations, lettering projects and many more.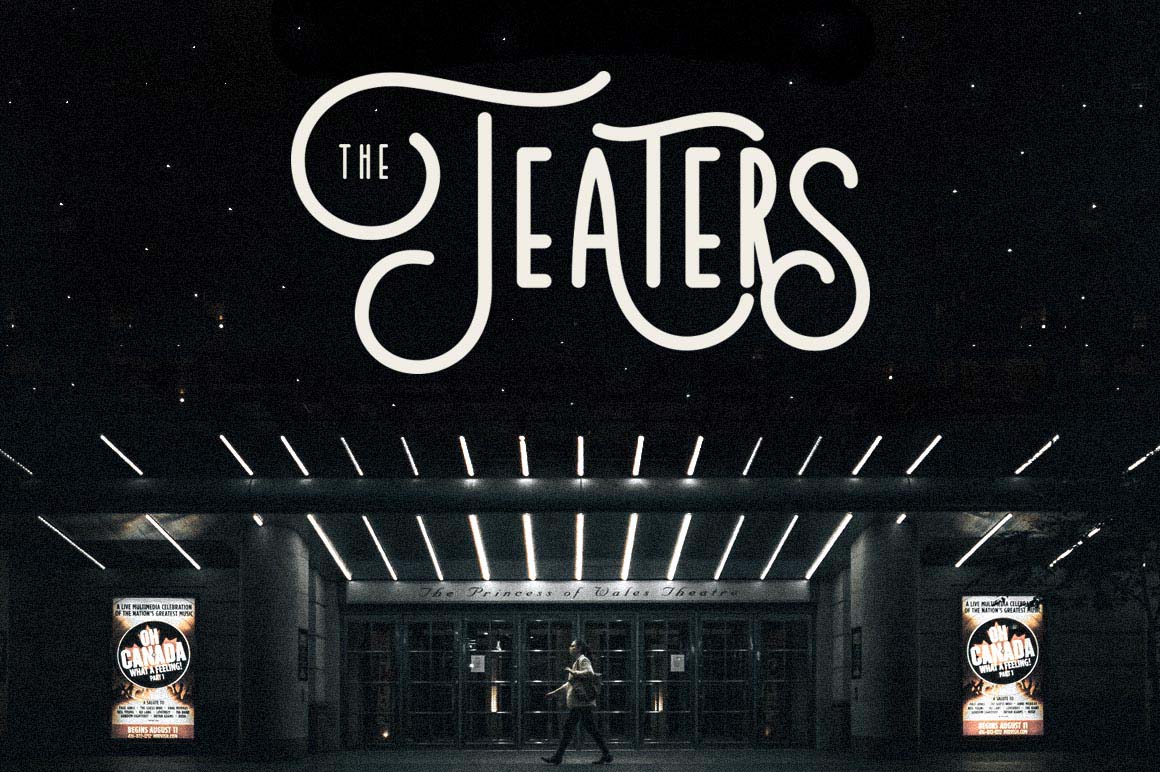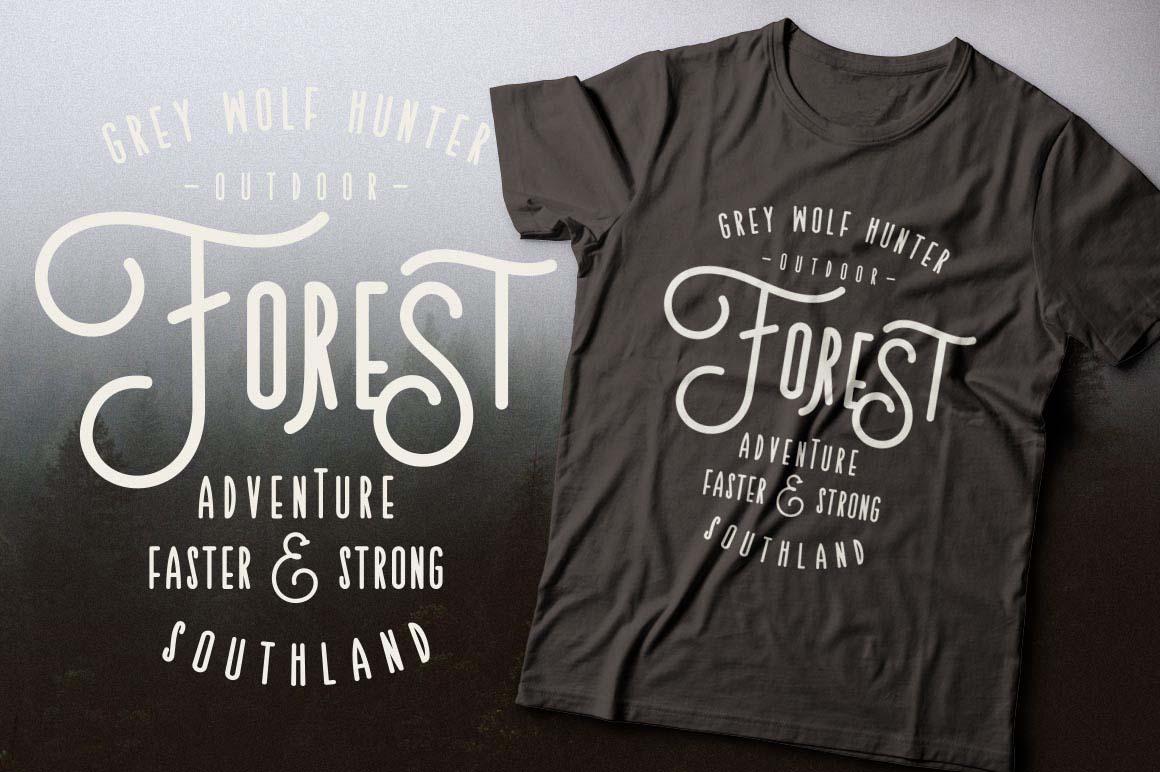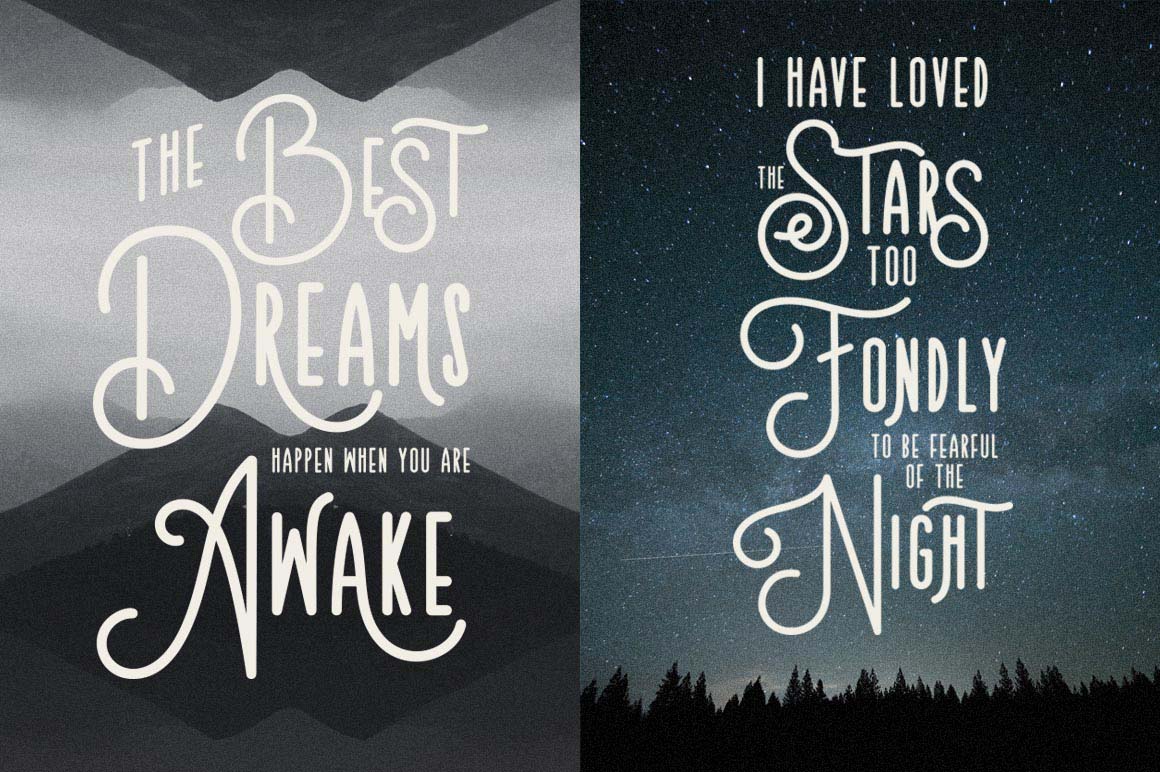 A6. Shizuka Brush Script by Mr.Rabbit
Shizuka Brush Script is another lovely Brush Script typeface with elegant touch. Can be used for various purposes.such as headings, signature, logos, wedding invitation, t-shirt, letterhead, signage, lable, news, posters, badges etc.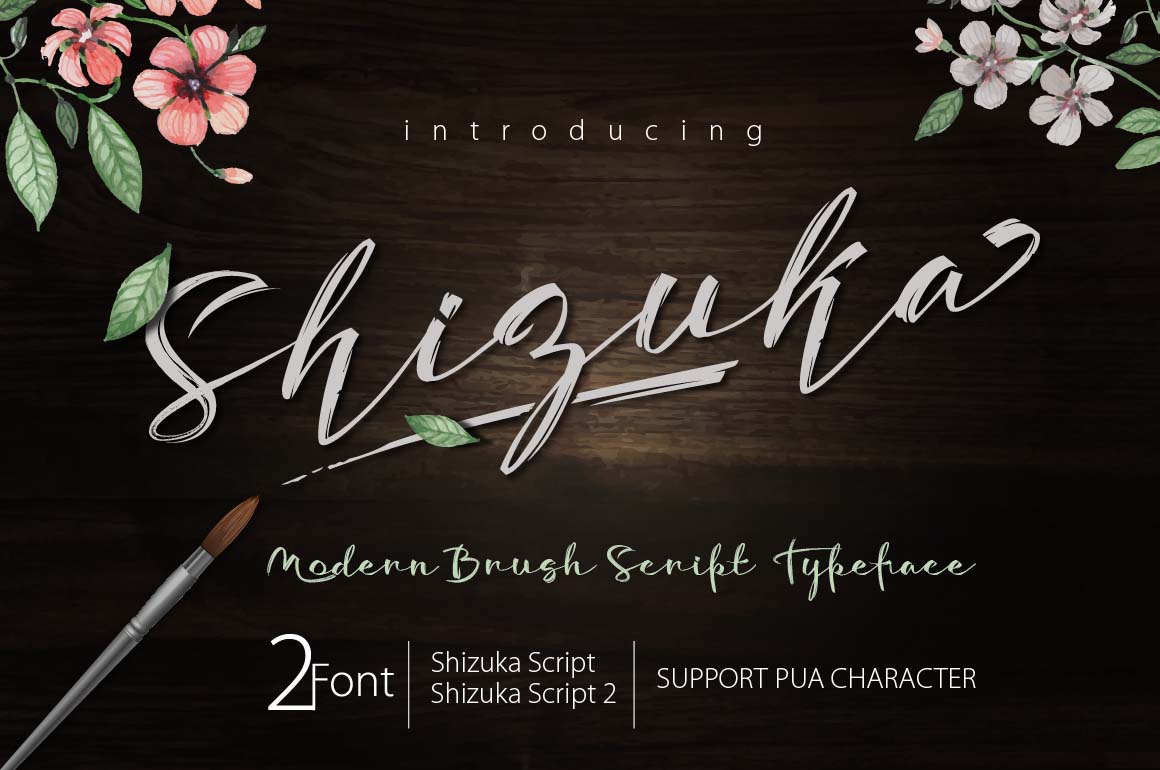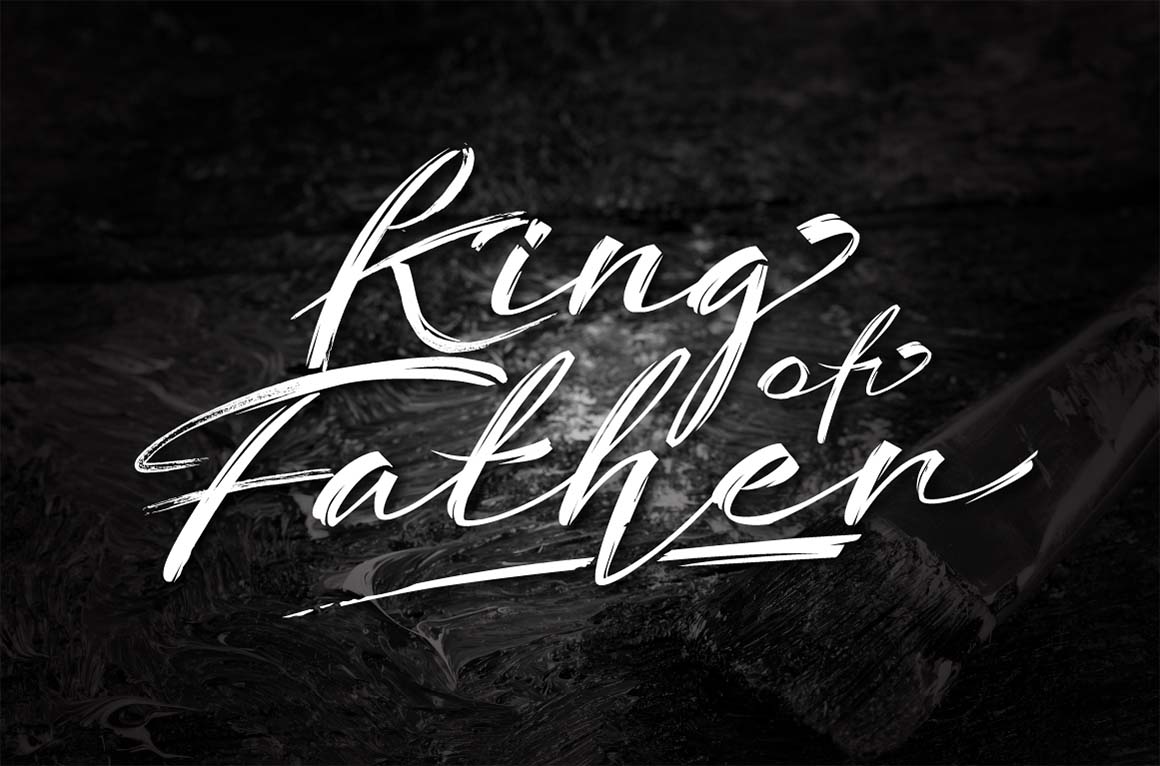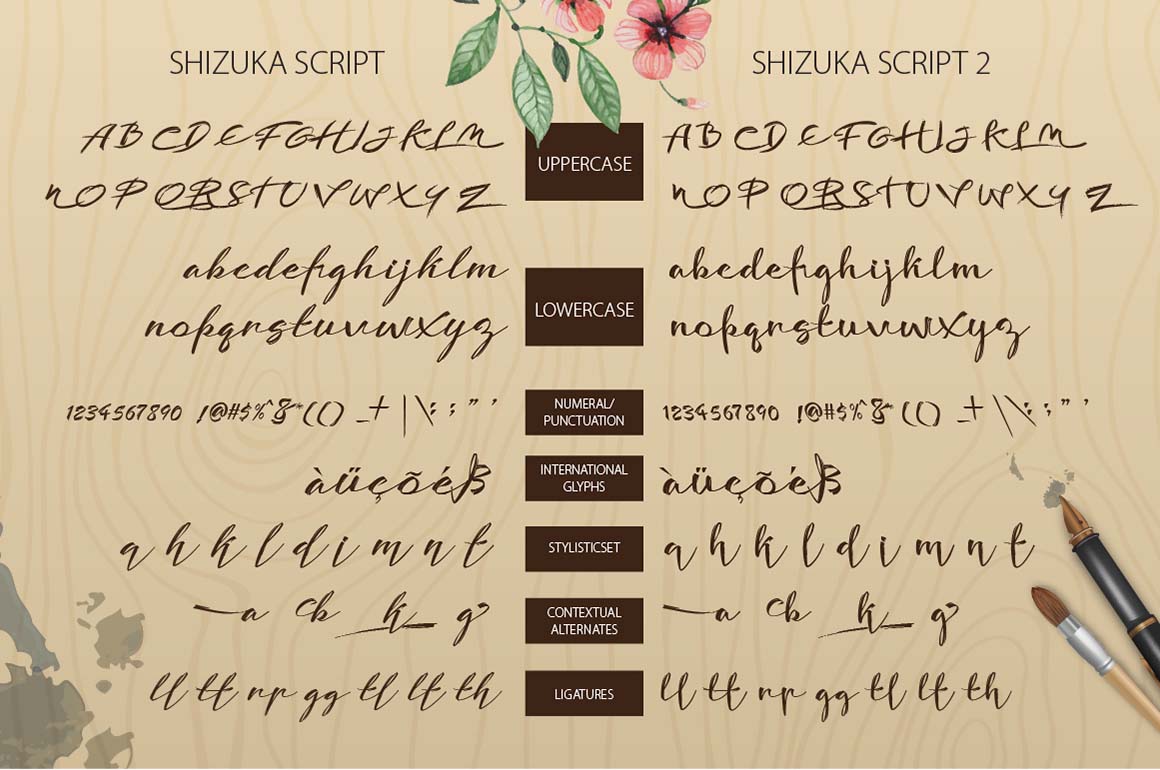 A7. Summertime Typeface by Akufadhl
2 handdrawn typefaces in 1 with great style.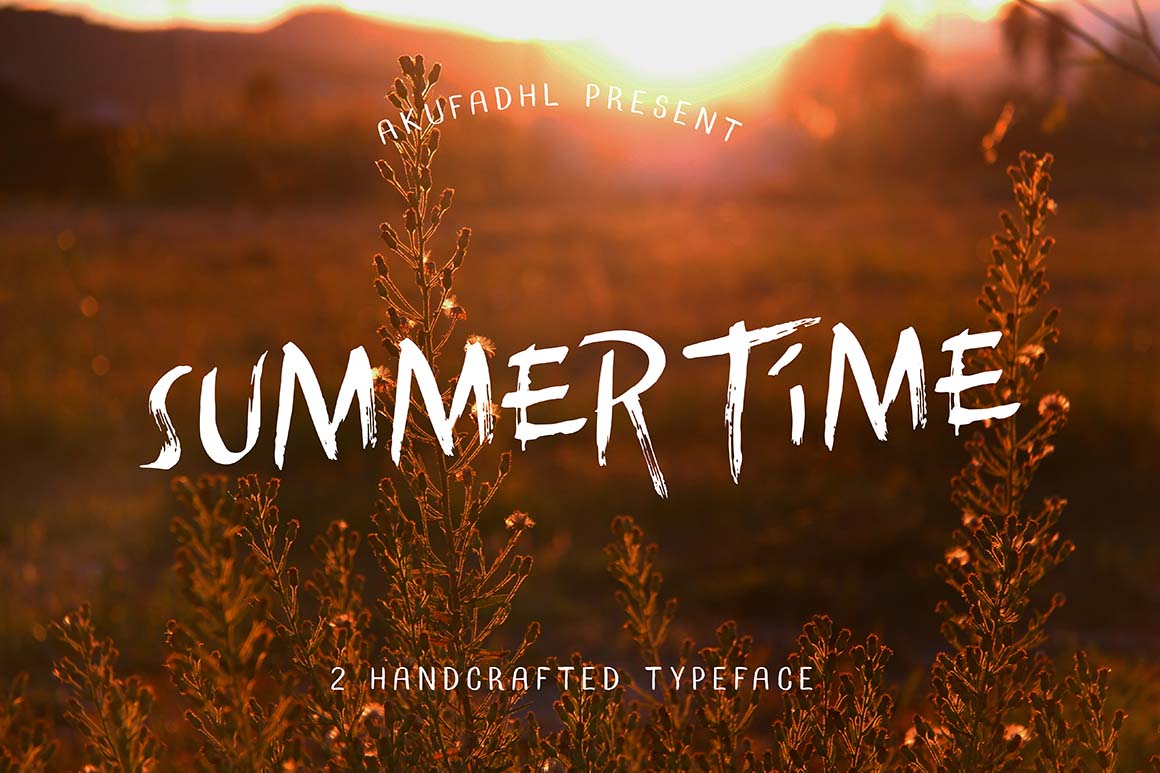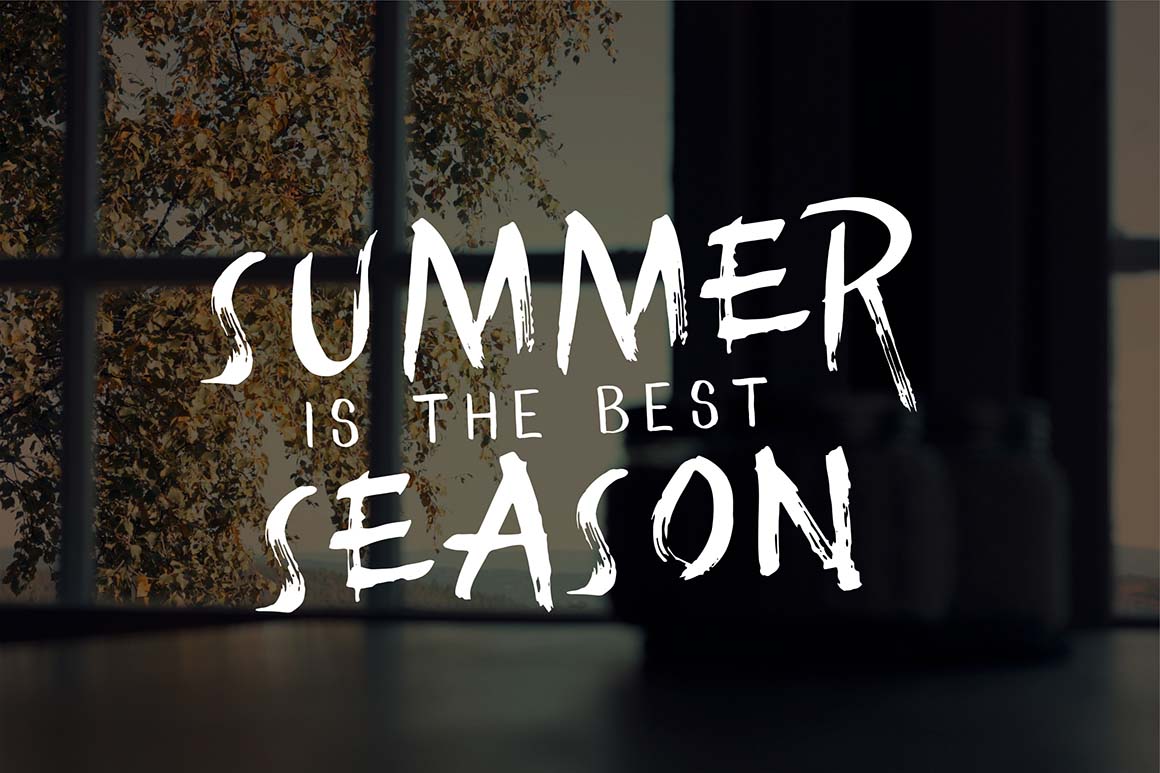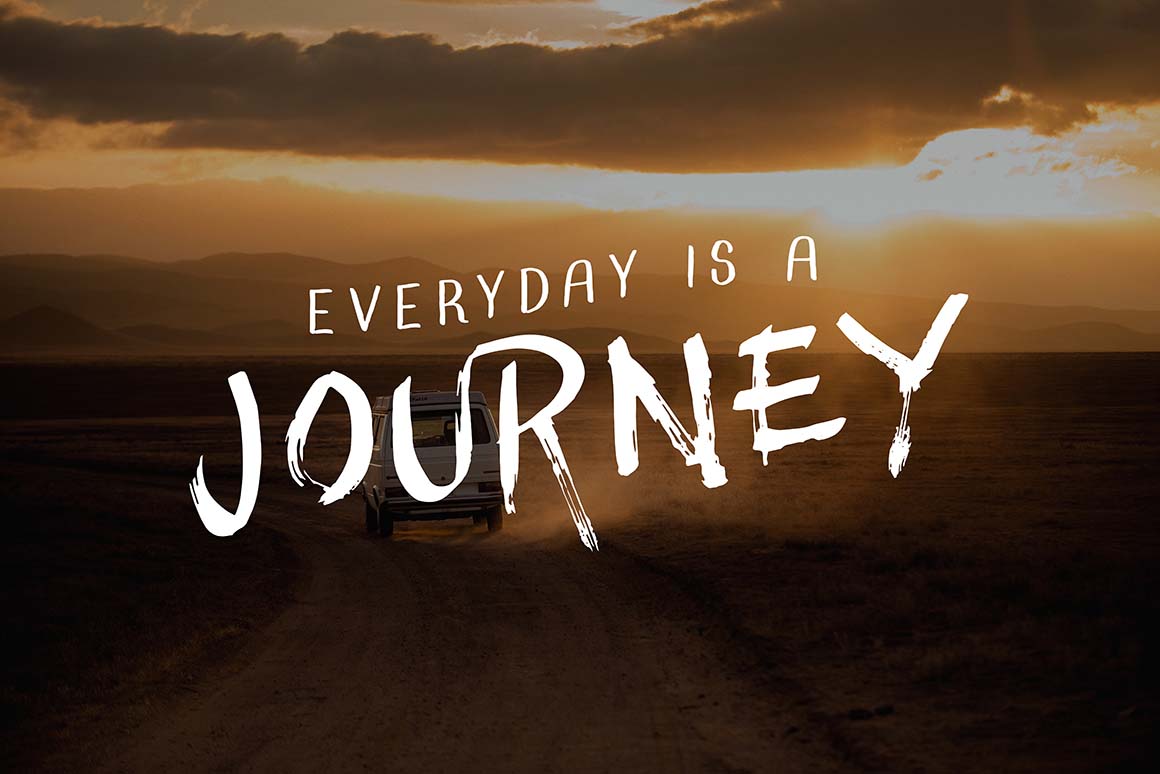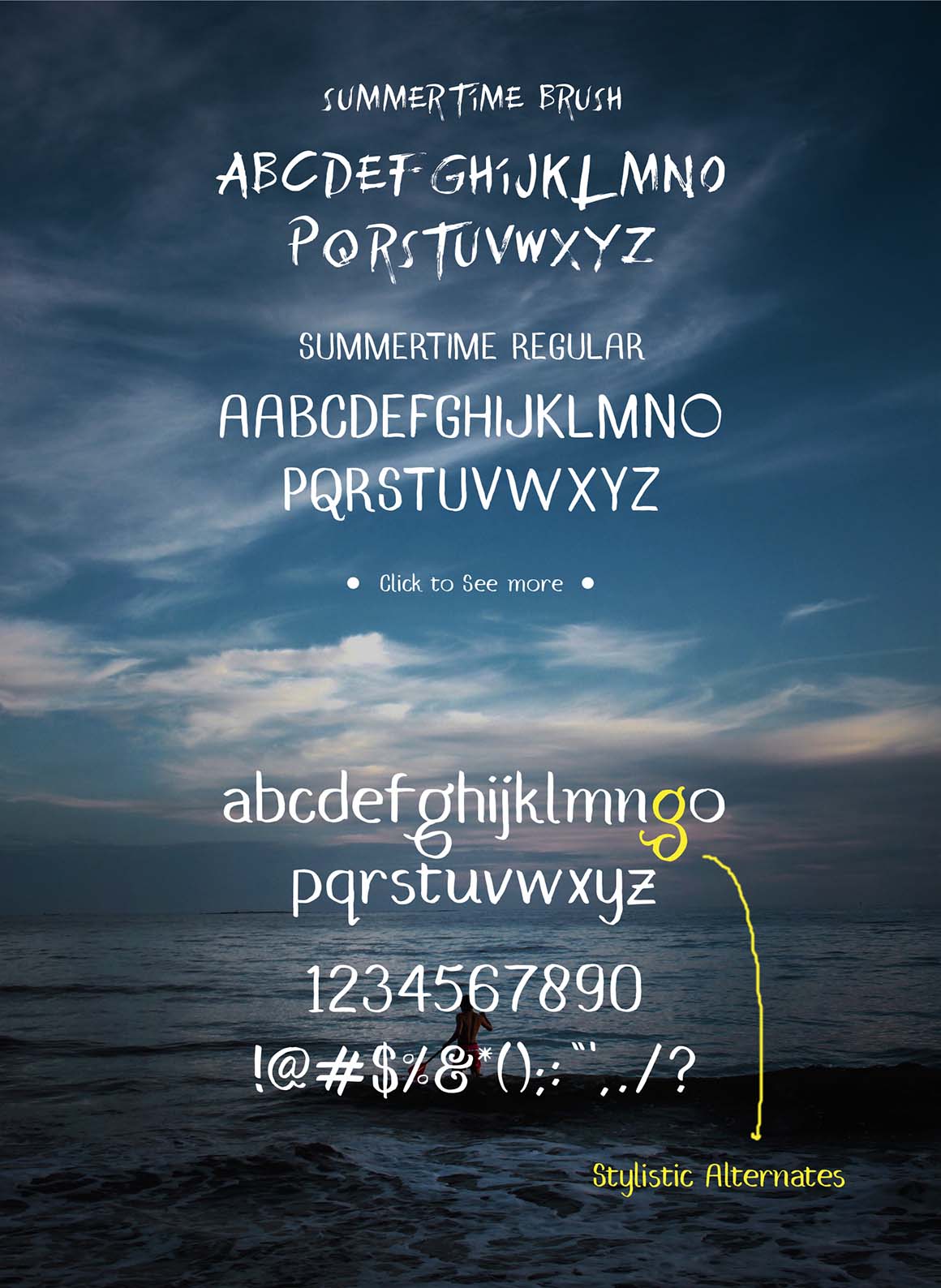 A8. Hefalo Brushscript by Joelmaker
2 handdrawn typefaces in 1 with great style.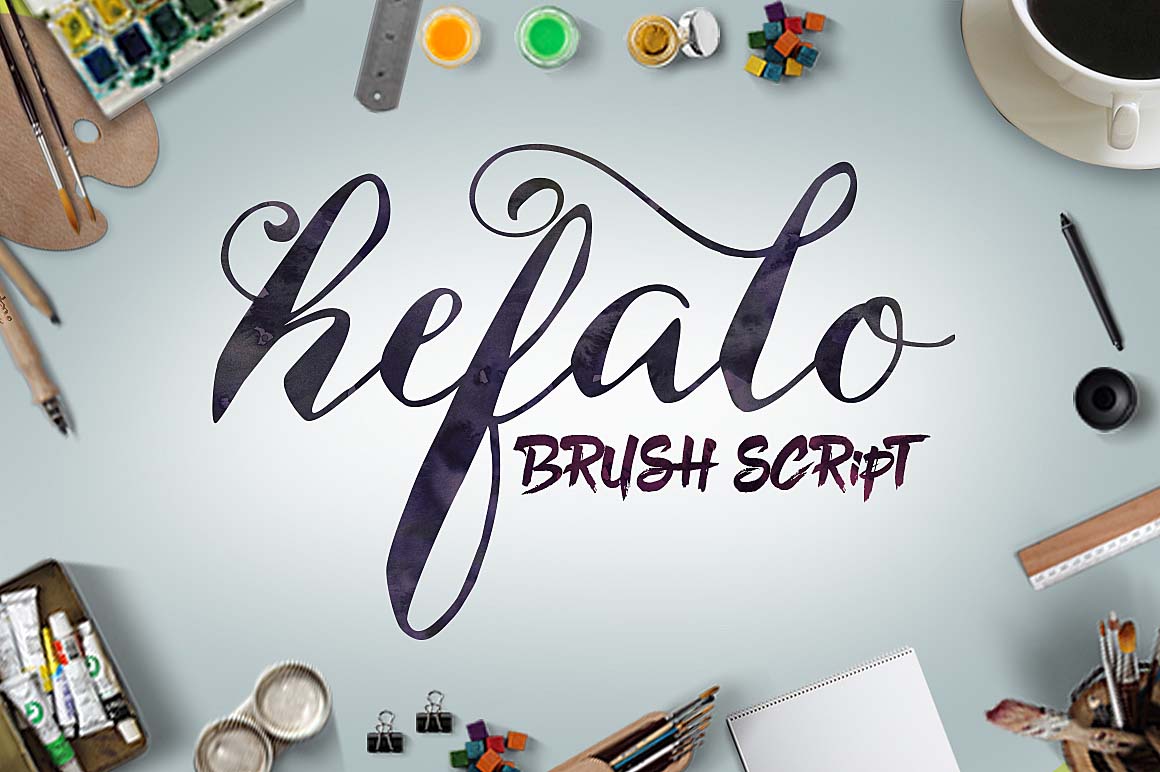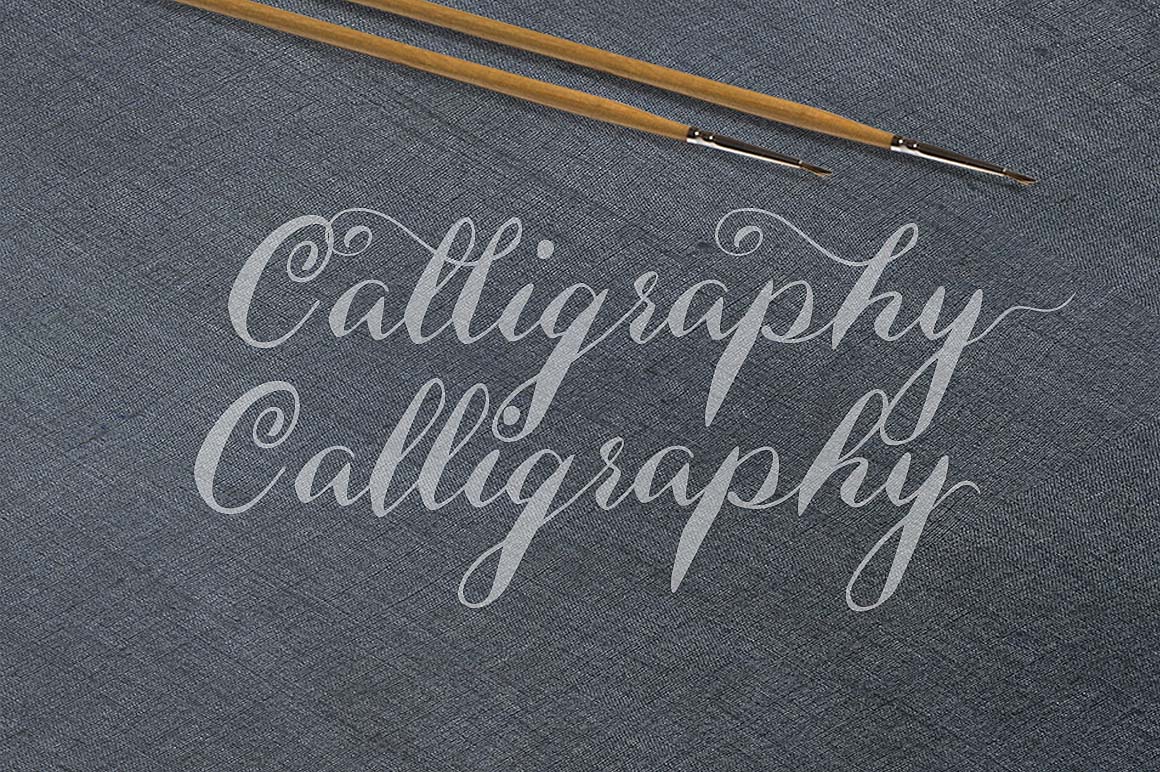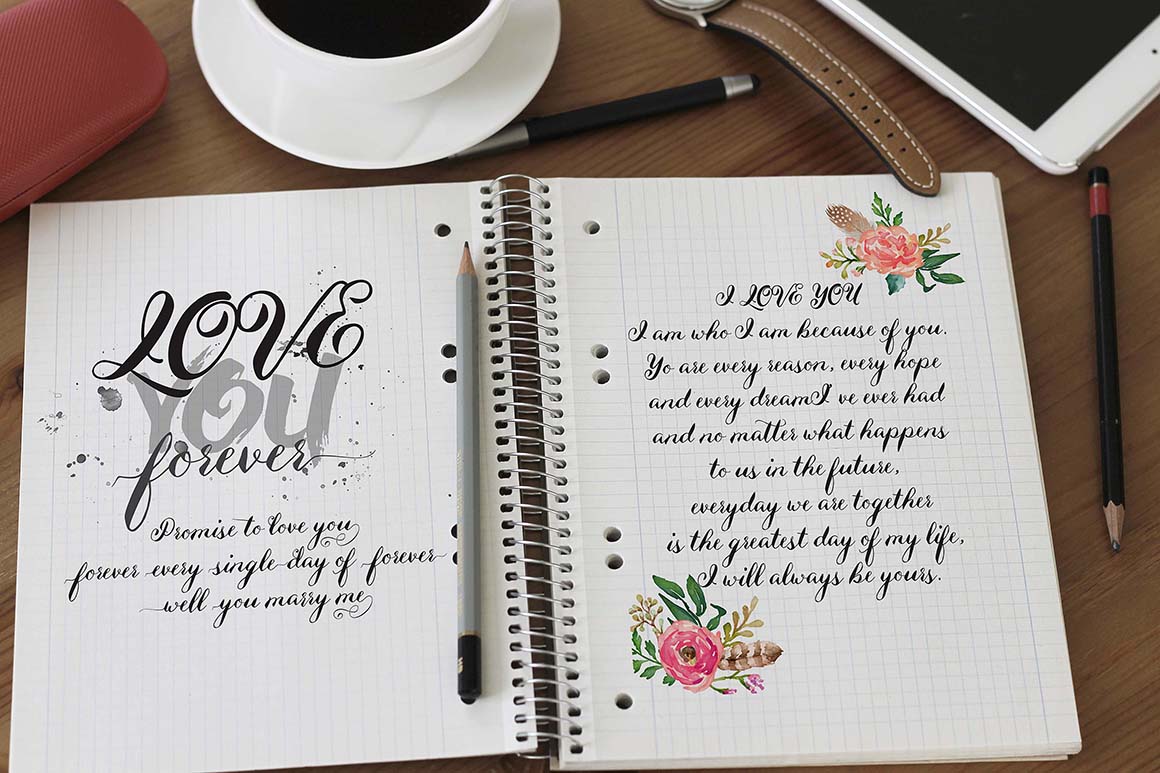 A9. Kaizoku Typeface by Siwox
A casual, arty and inky, newly brush-lettered font.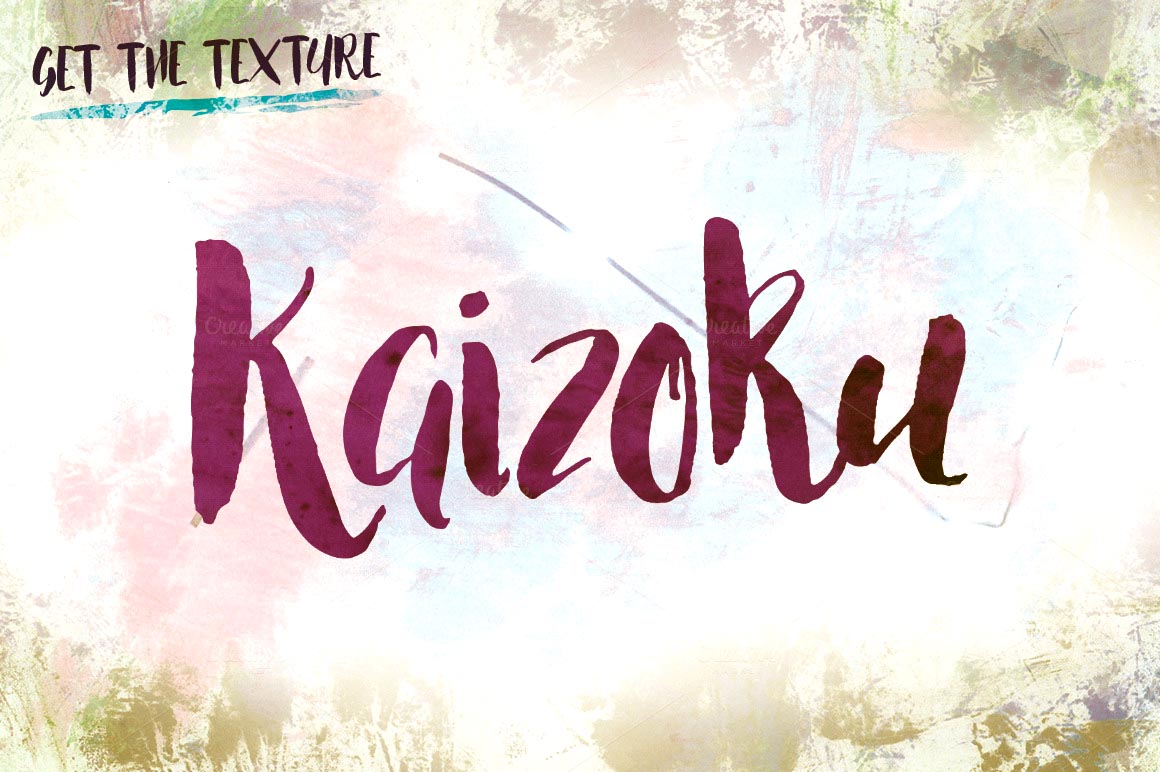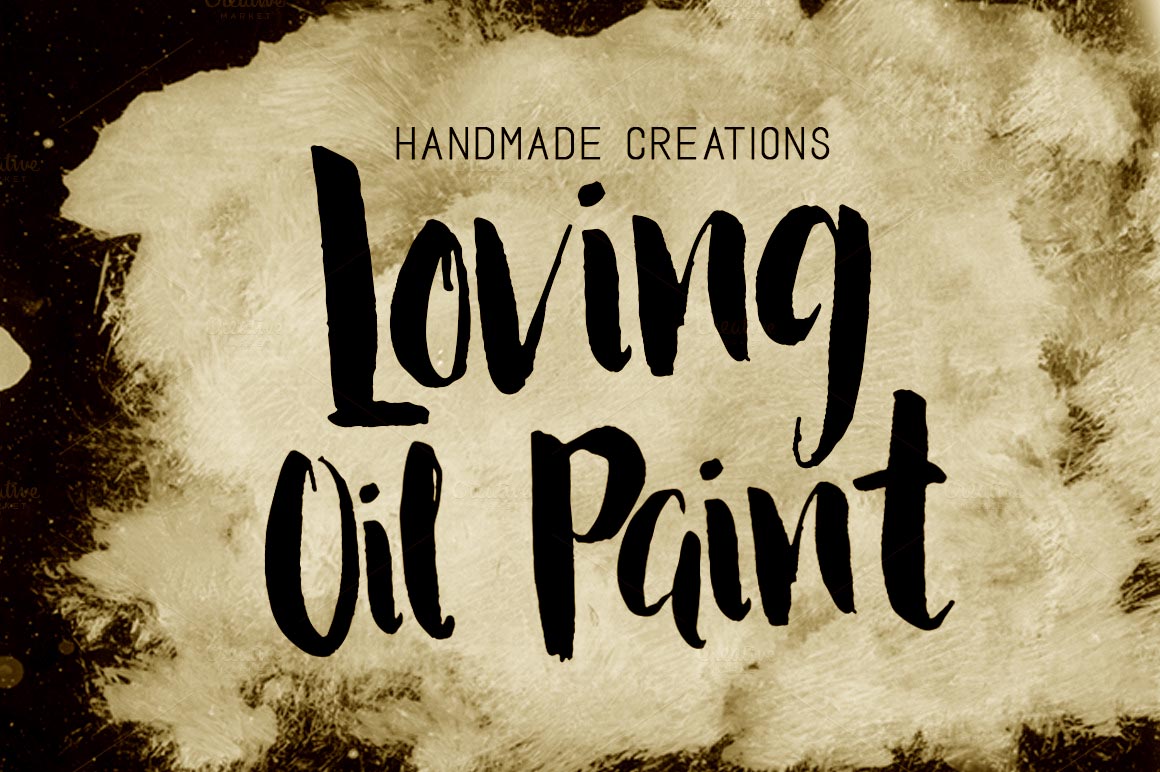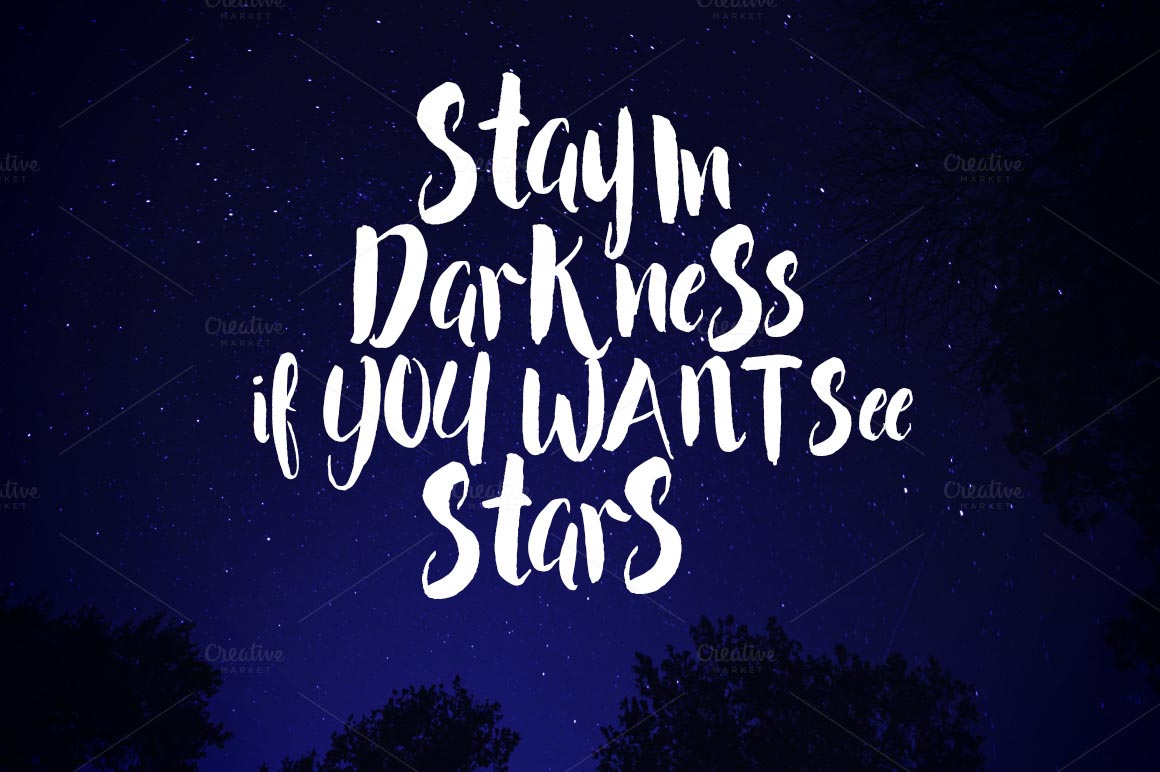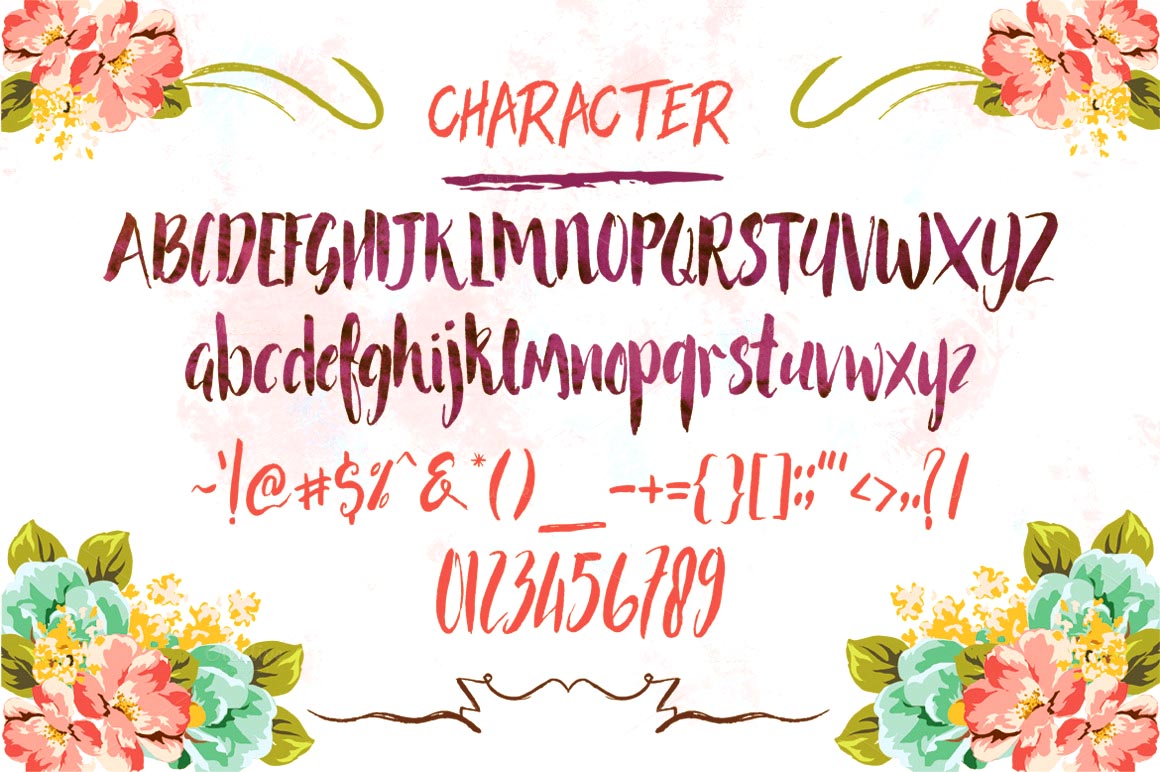 B. Beautiful Graphics & Templates (10 items + extras in some fonts!)
B1. 9 american vintage badges by OpusNigrum
9 cool vintage style badge templates in PSD for Adobe Photoshop.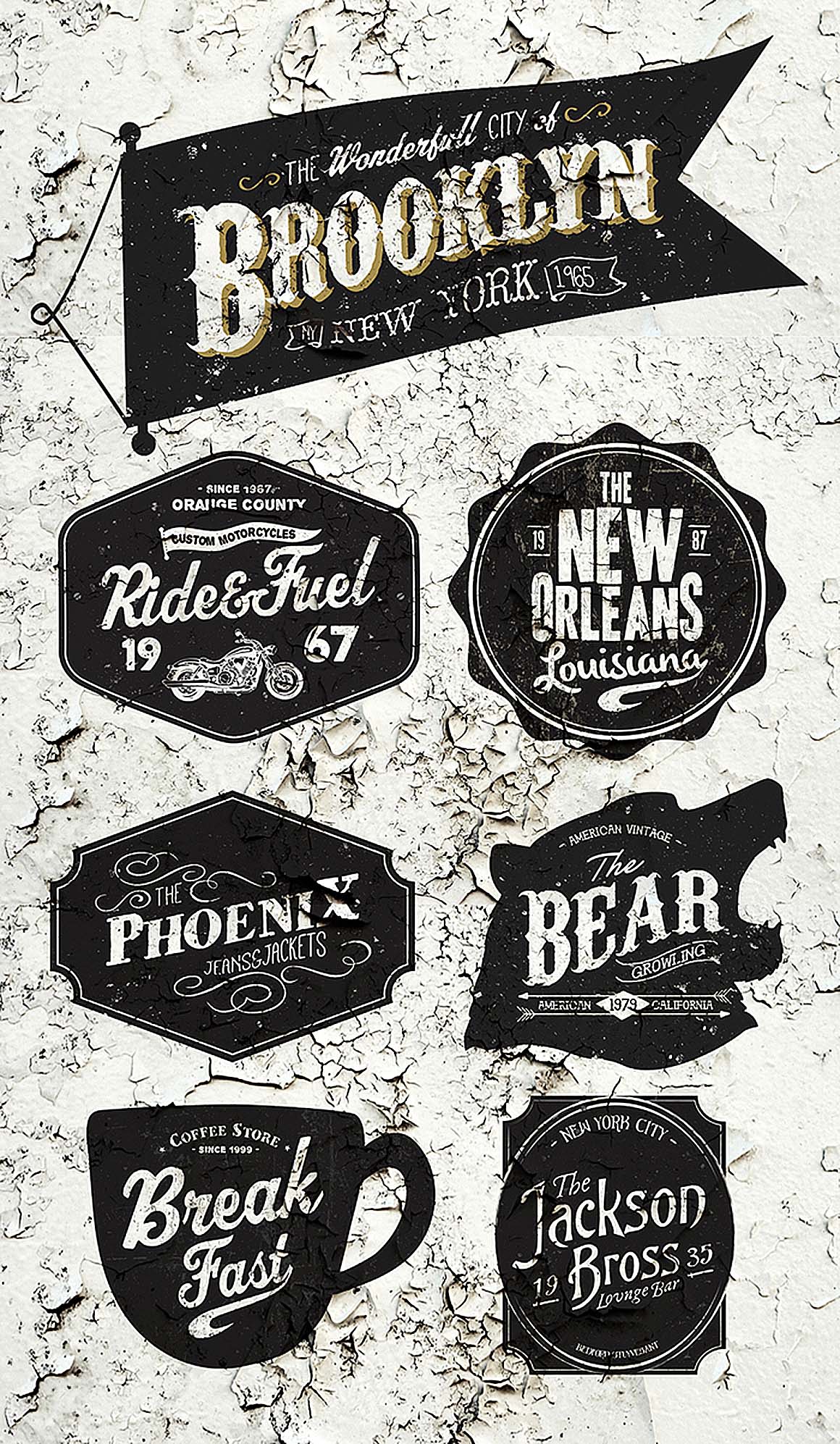 B2. Retro Series II Photoshop Actions by FilterGrade
Add beautiful retro matte effects to your photos in seconds with the FilterGrade Retro Series II. Retro Series II is a fantastic collection of retro photo actions to get you started with your photo editing and retouching. These actions work wonders for adding subtle effects to your photos. Beautiful tones with crisp and clear effects.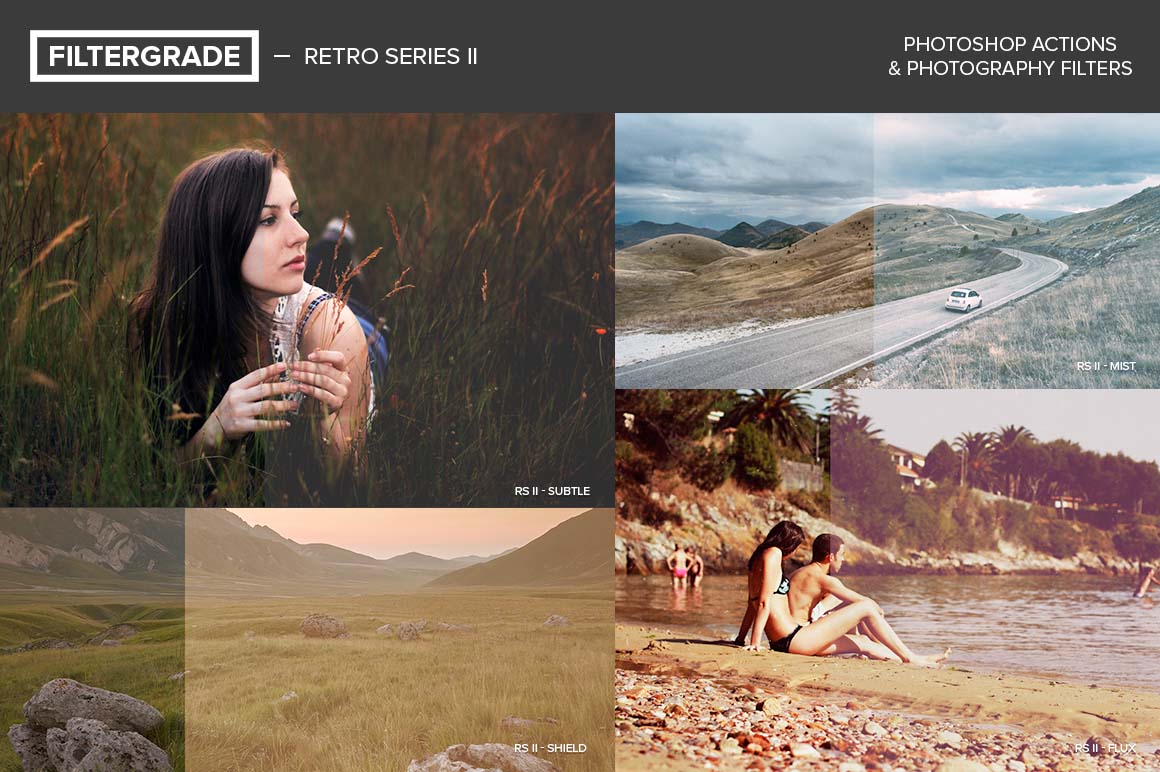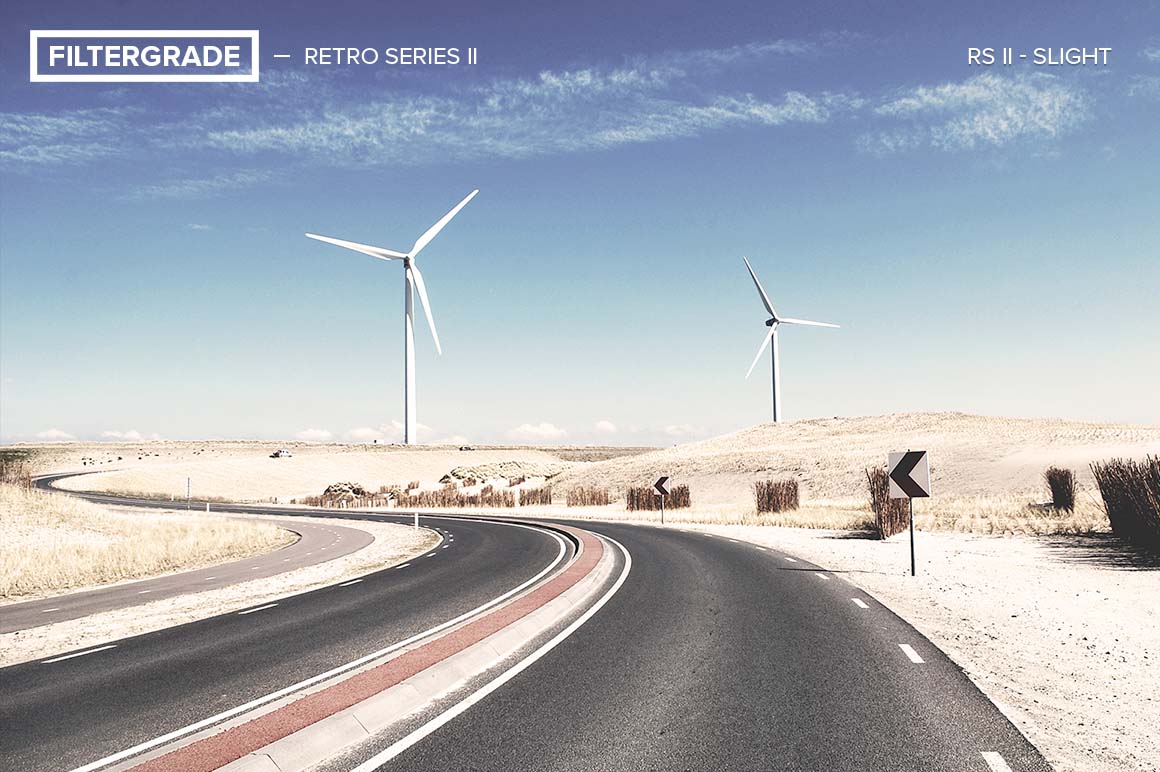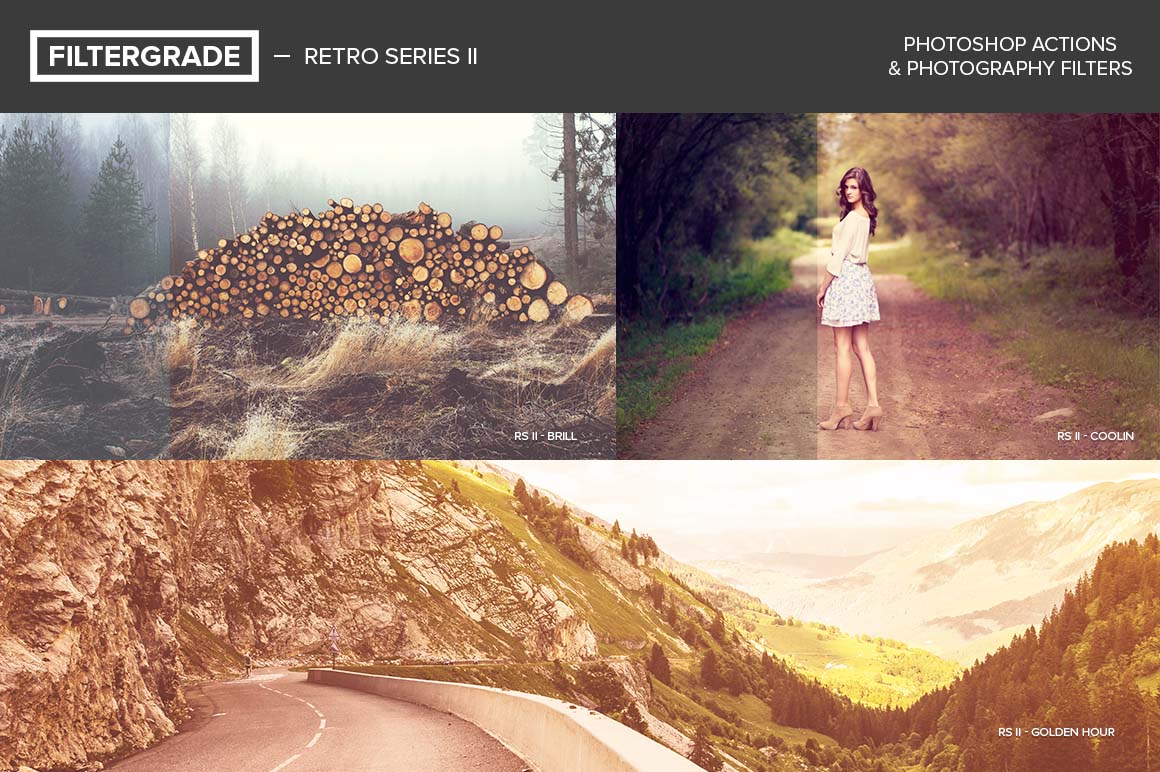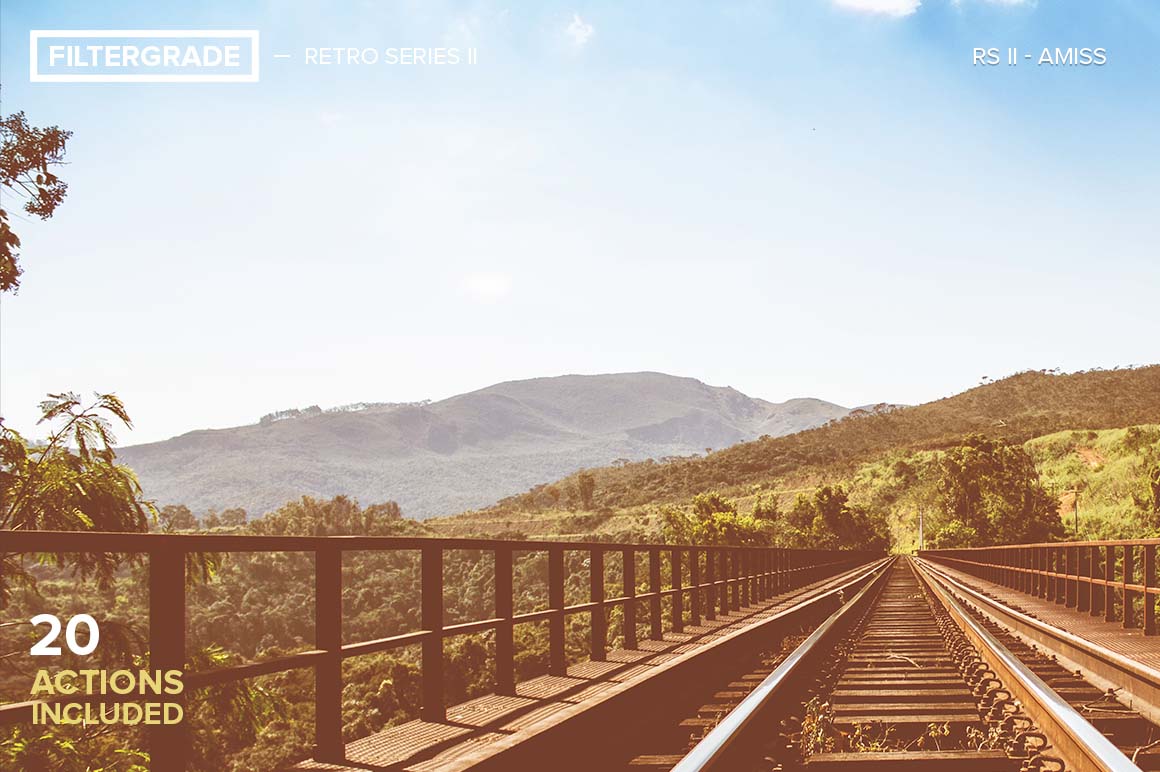 B3. 15 Decorative Vector Frames by Everytuesday
Need a little something extra for that invitation, seating card, table number, or greeting card? This 15 pack of decorative vector frames has you covered 🙂 This download includes 15 unique, hand drawn (with a wacom tablet) vector decorative frames as an ai, eps + psd file. All 15 come as an ai + eps for versions of Illustrator, CS3 or newer. Each frame was placed separately into Photoshop as a scaleable smart object, also for CS3 or newer, so no matter what your preference–vector or raster–you'll be all set. Enjoy!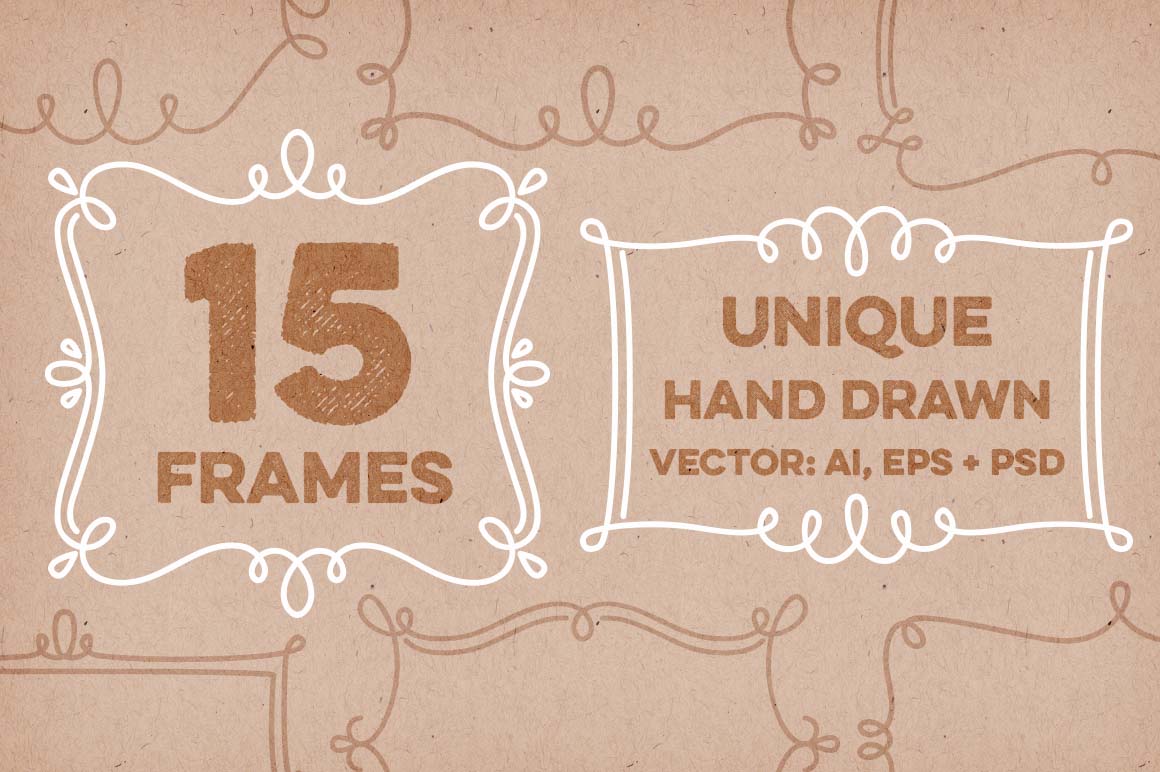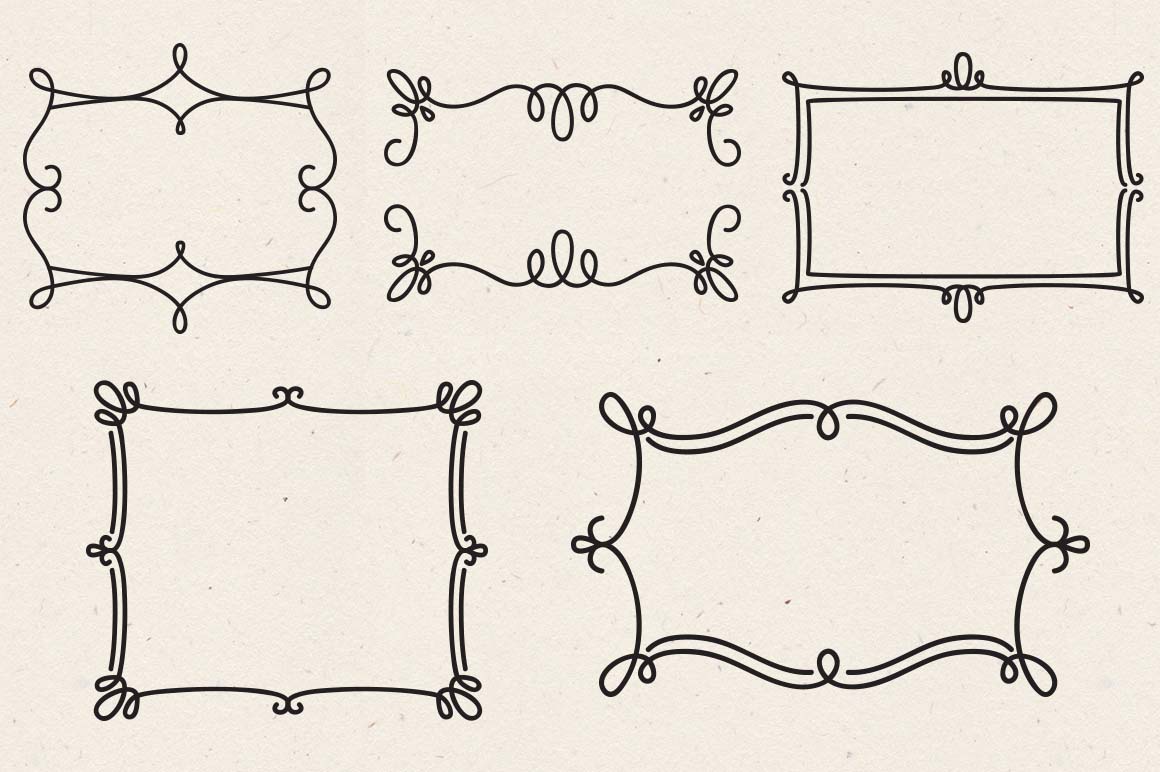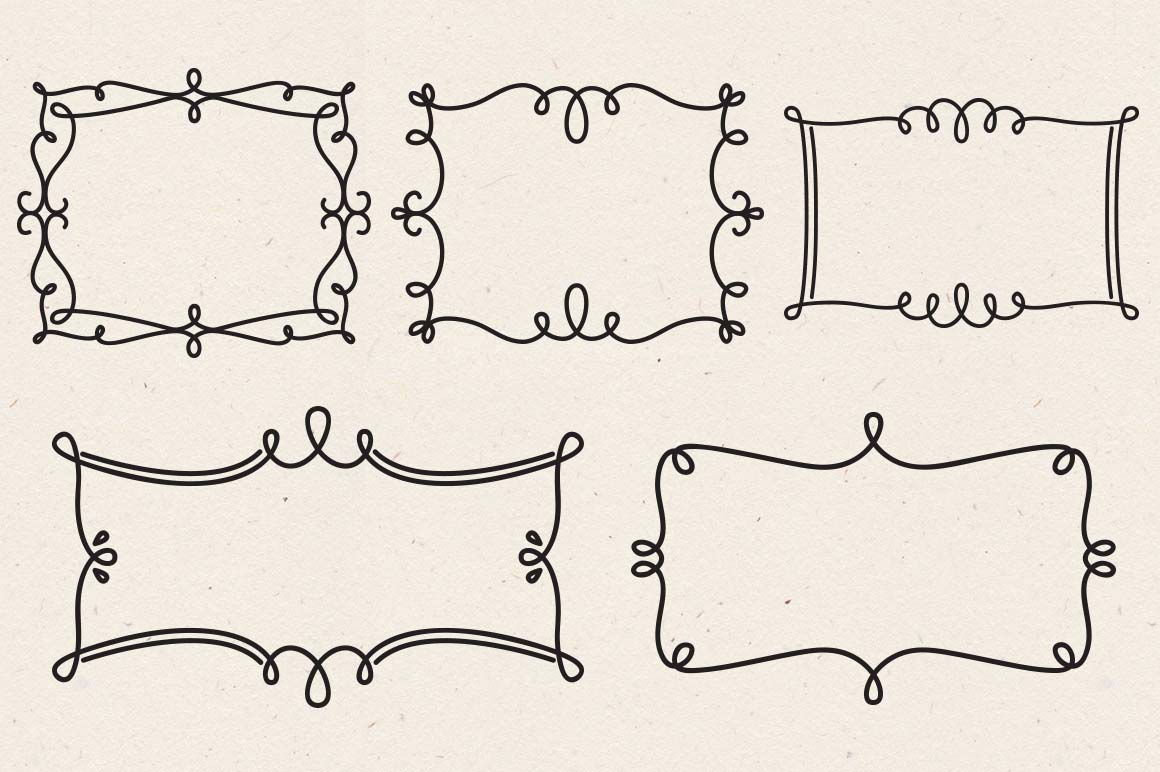 B4. Bolt, Screw, Rivet & Nail Brushes by TheArtifexForge
My Bolt, Screw, Rivet and Nail Brushes look so real that it's hard to believe they're vectors! Try adding them to your work and see how they can bring a static design to life. They're are ideal (but not limited to) industrial and DIY themed designs. I created each brush by photographing a real object and then I carefully live-traced and refined it. To use: simply select a brush from the tab and draw with the brush tool. The color and size can be adjusted as required.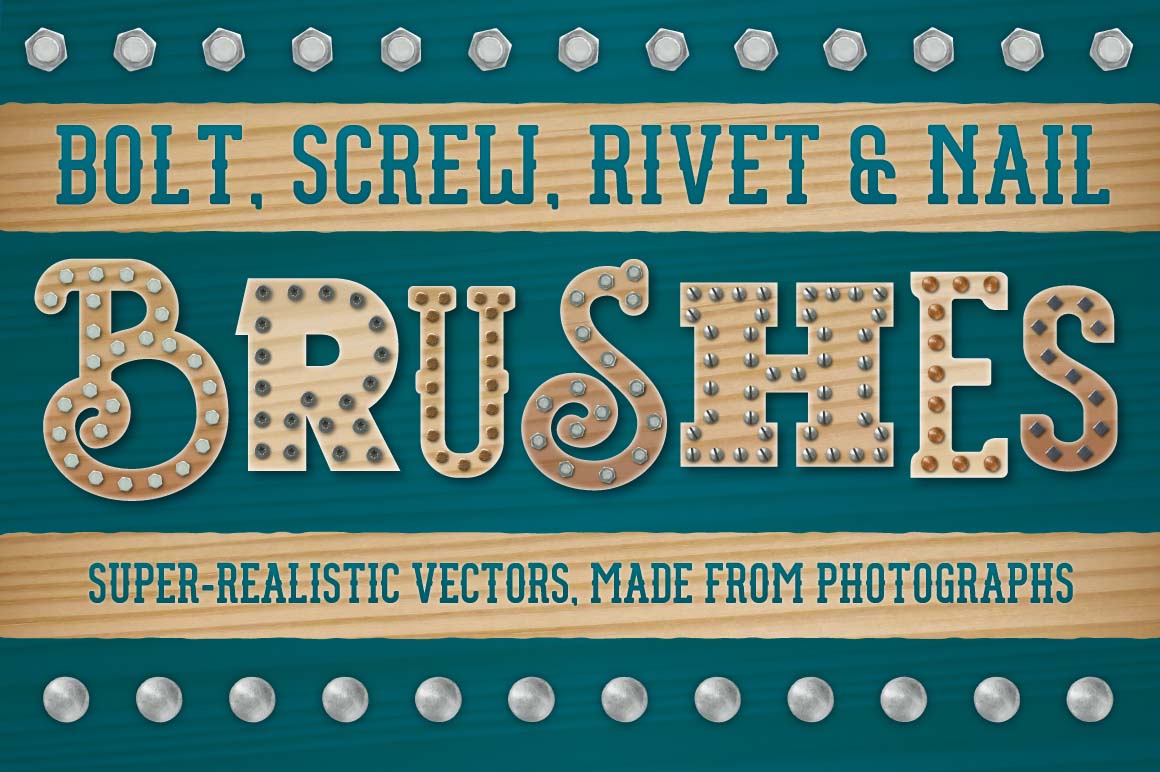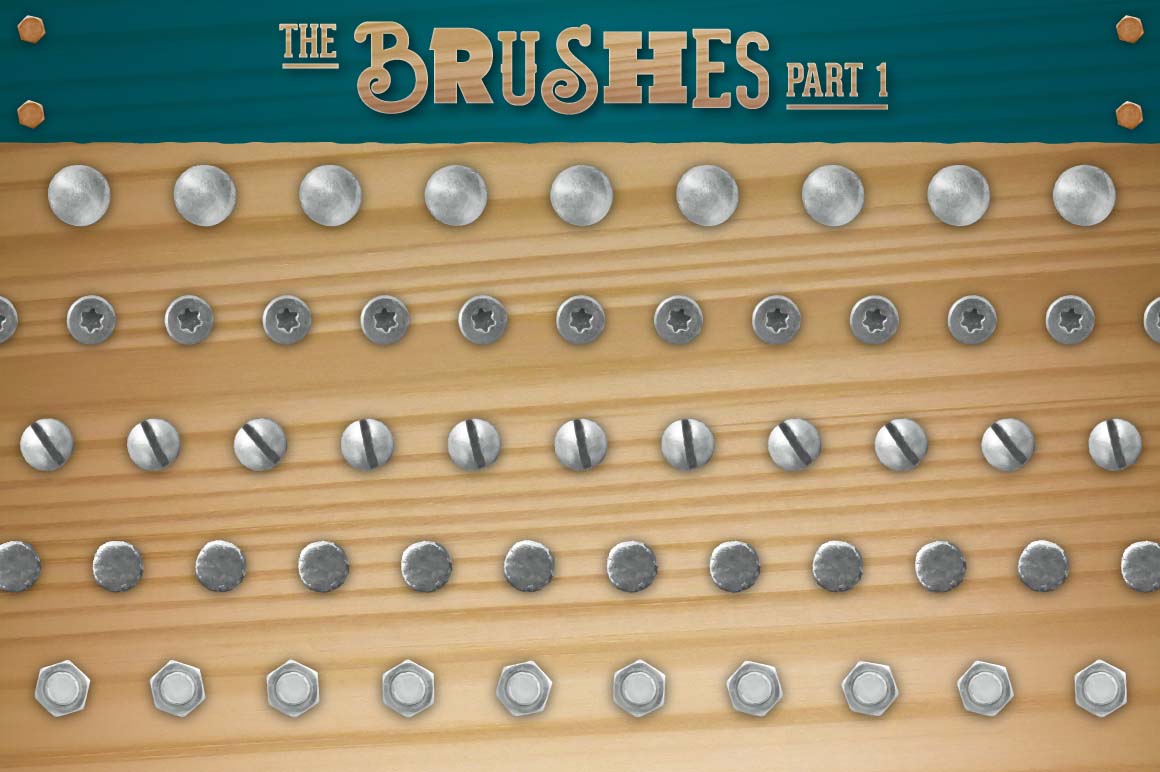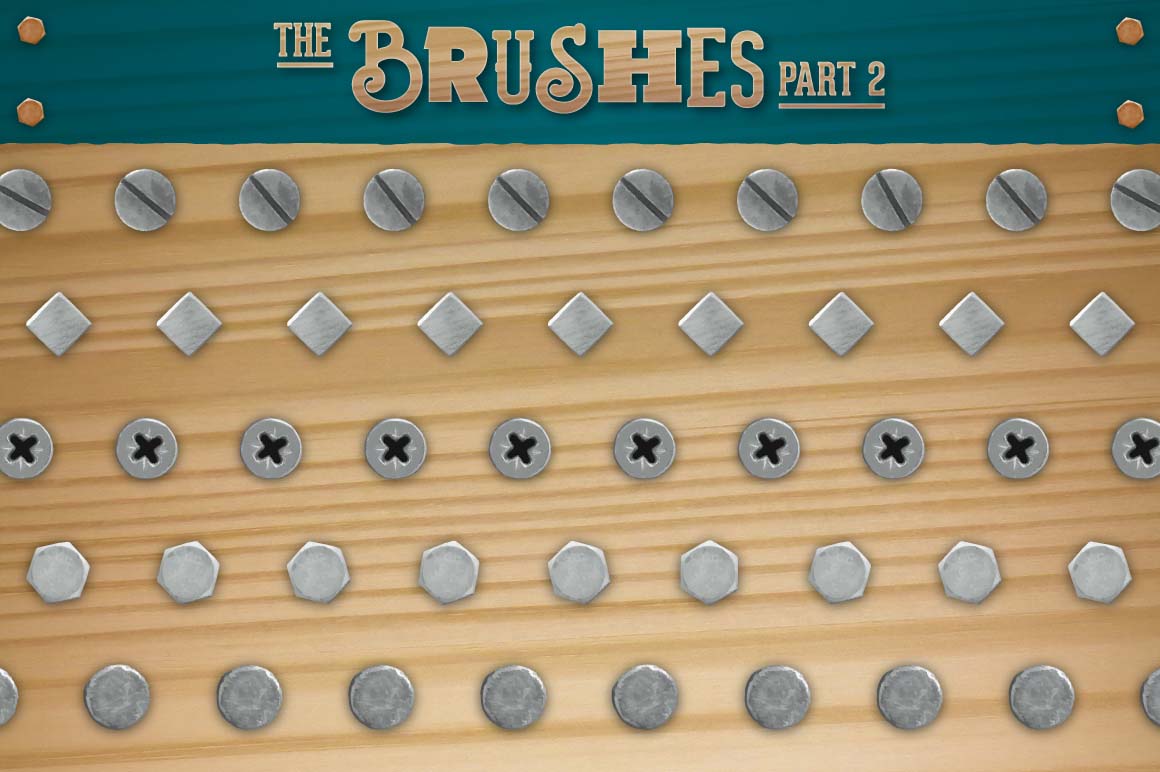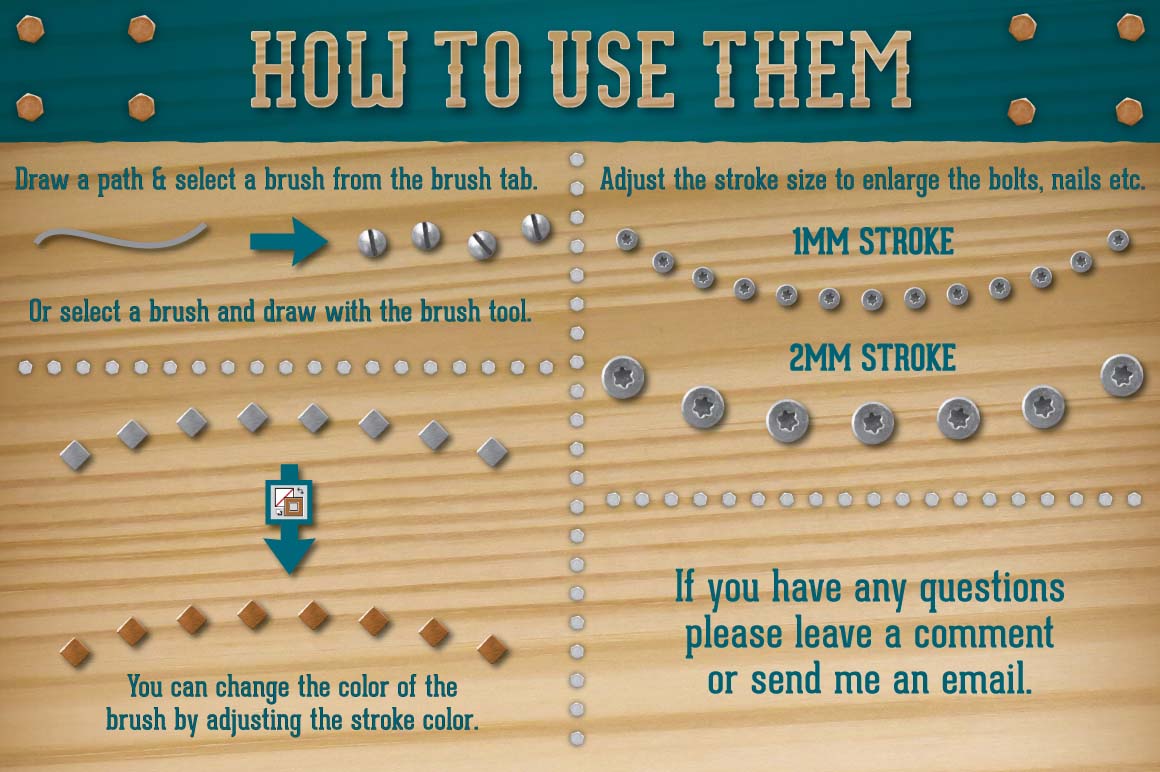 B5. Vector Seamless Pattern Collection by Sentavio
Creative multi-use Patterns' collection. Please see examples how do these patterns works on different objects. Files included: AI, EPS, JPG (A3+ 300 dpi)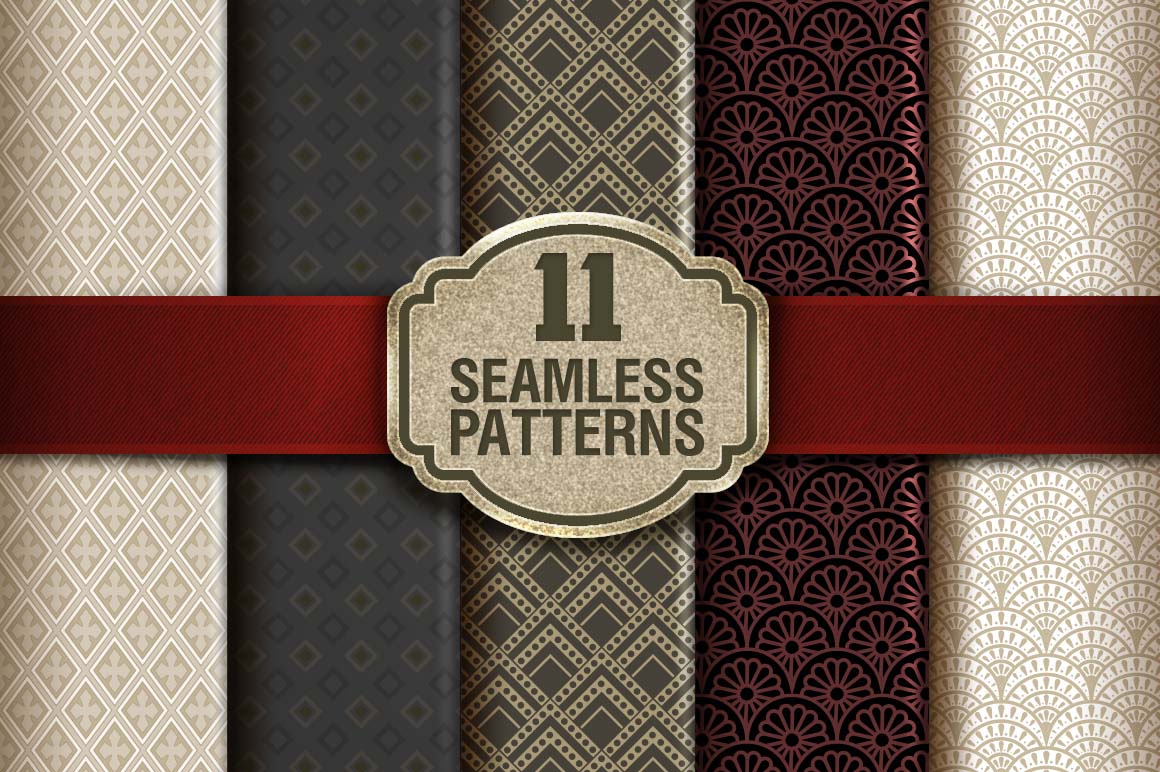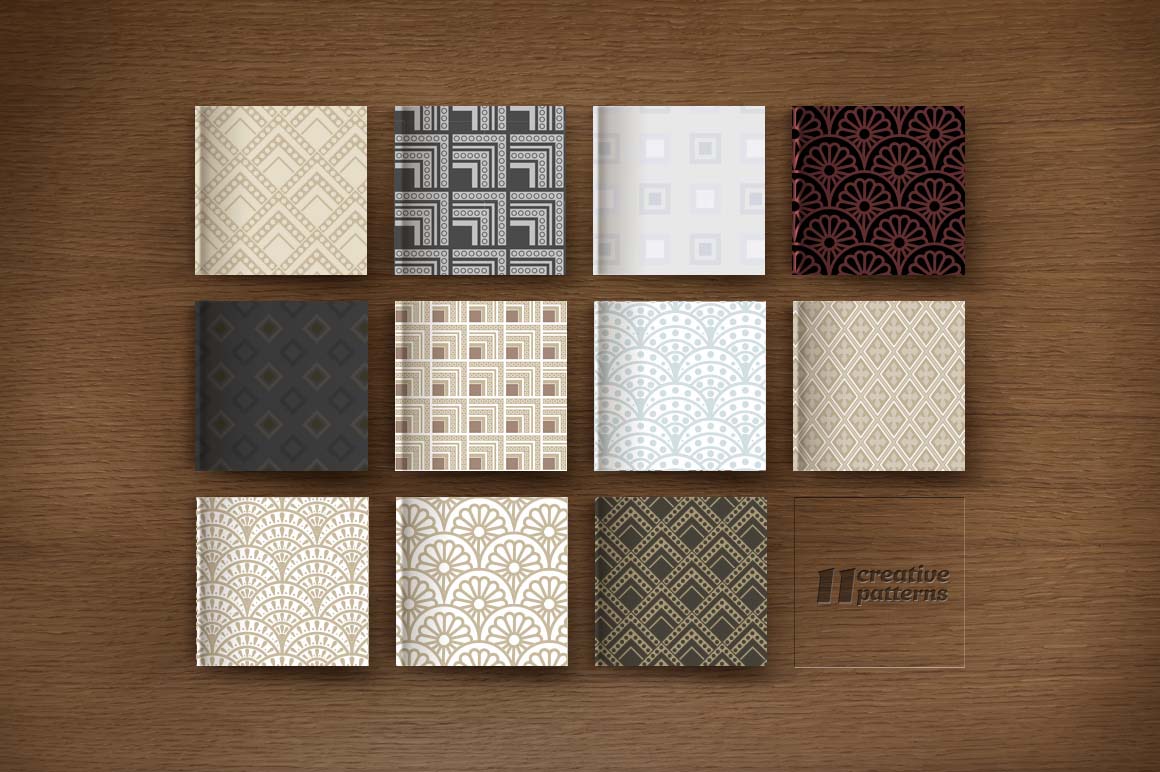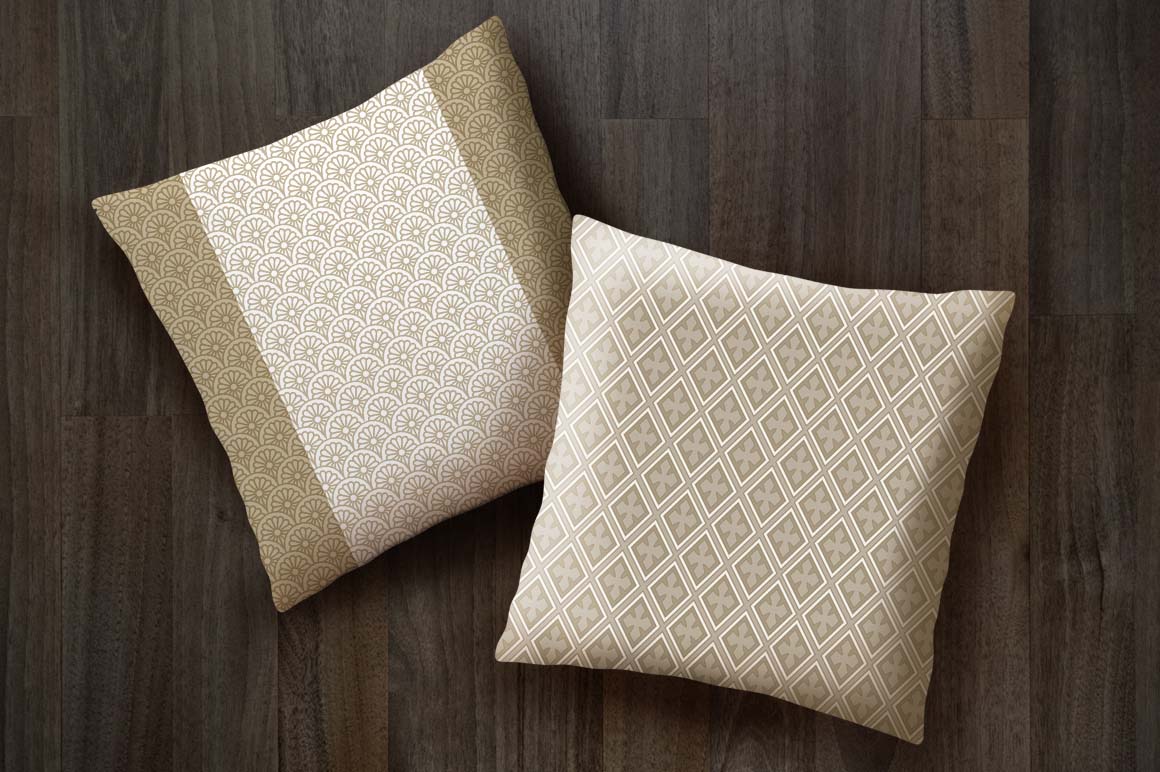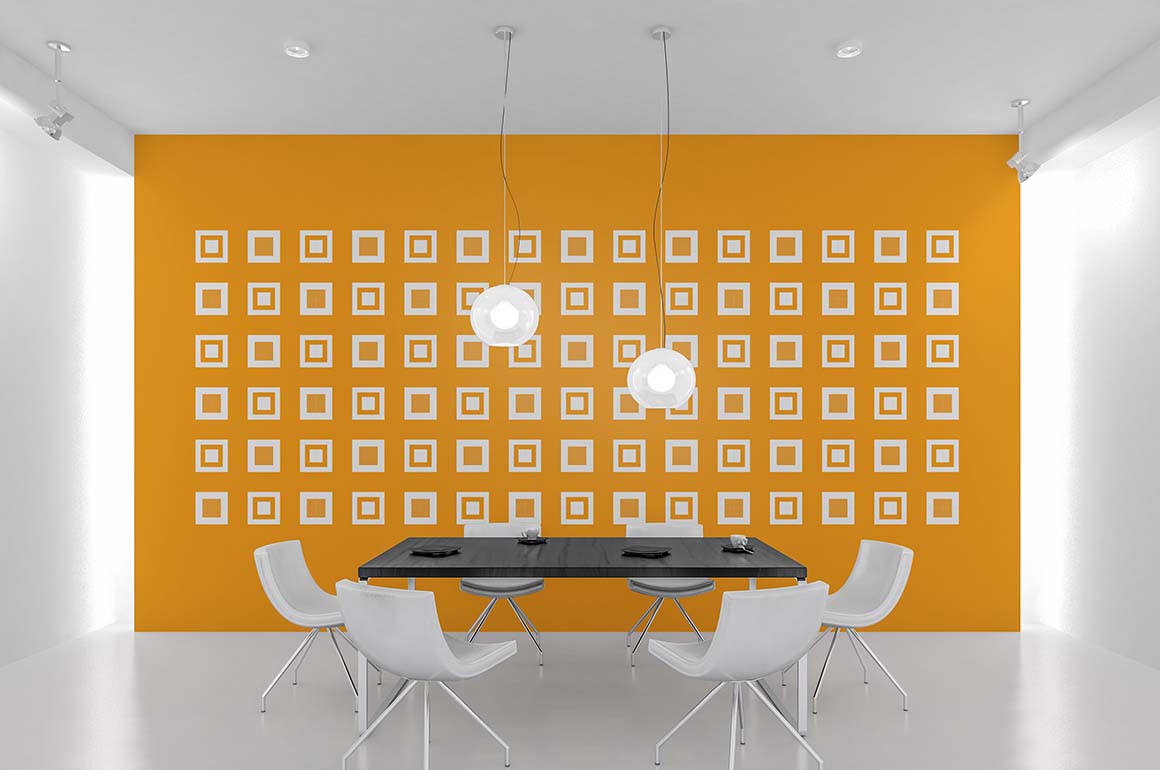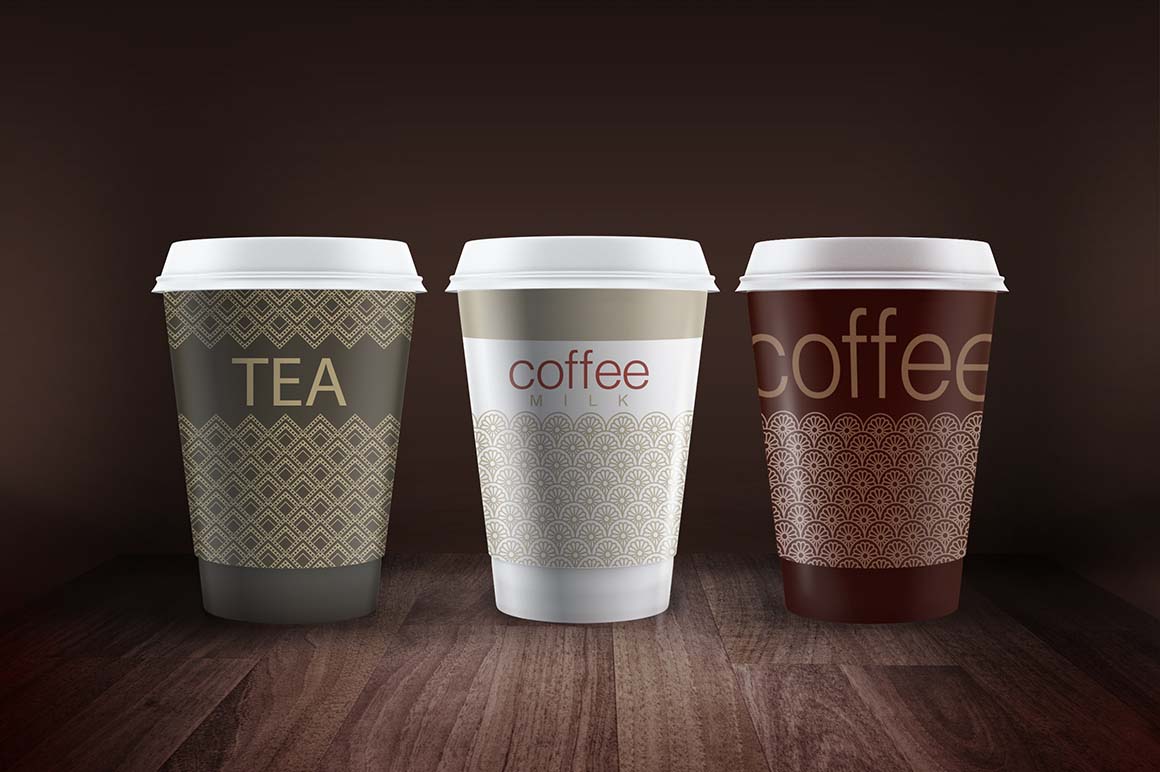 B6. Oil Paint Action by MRIstudio
Cool photoshop artistic action for versions: CS5.5,CS6,CC 2014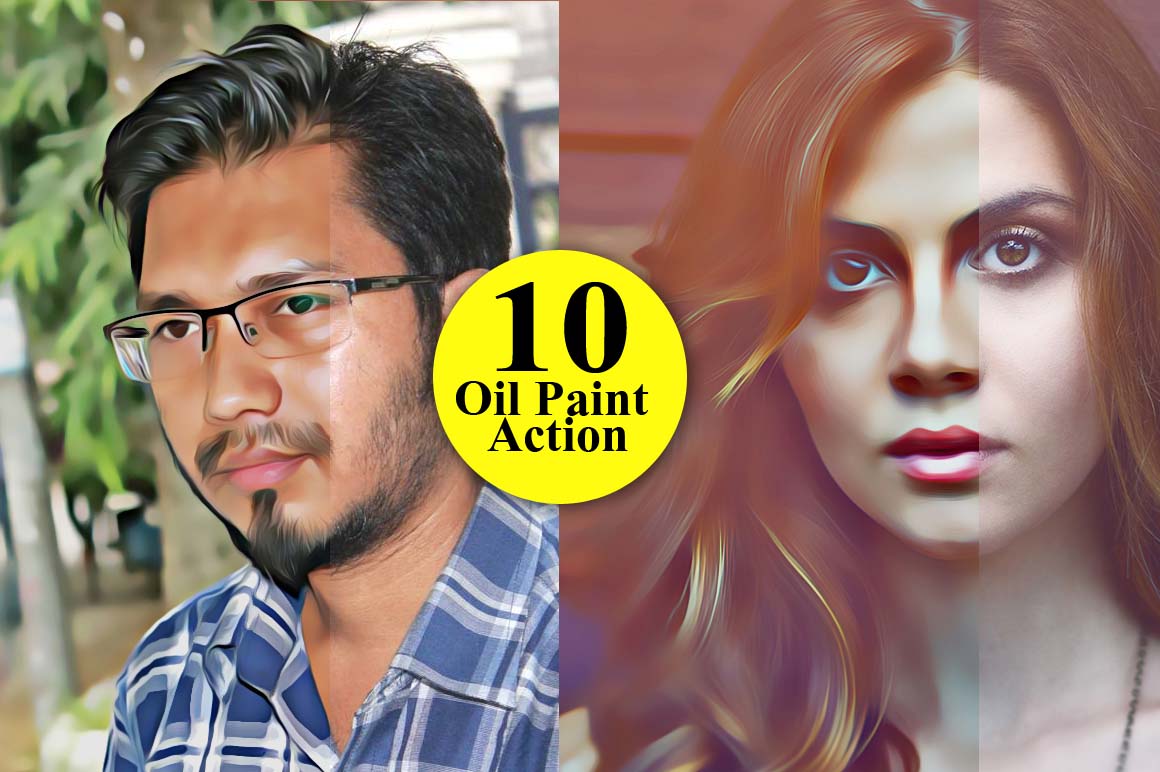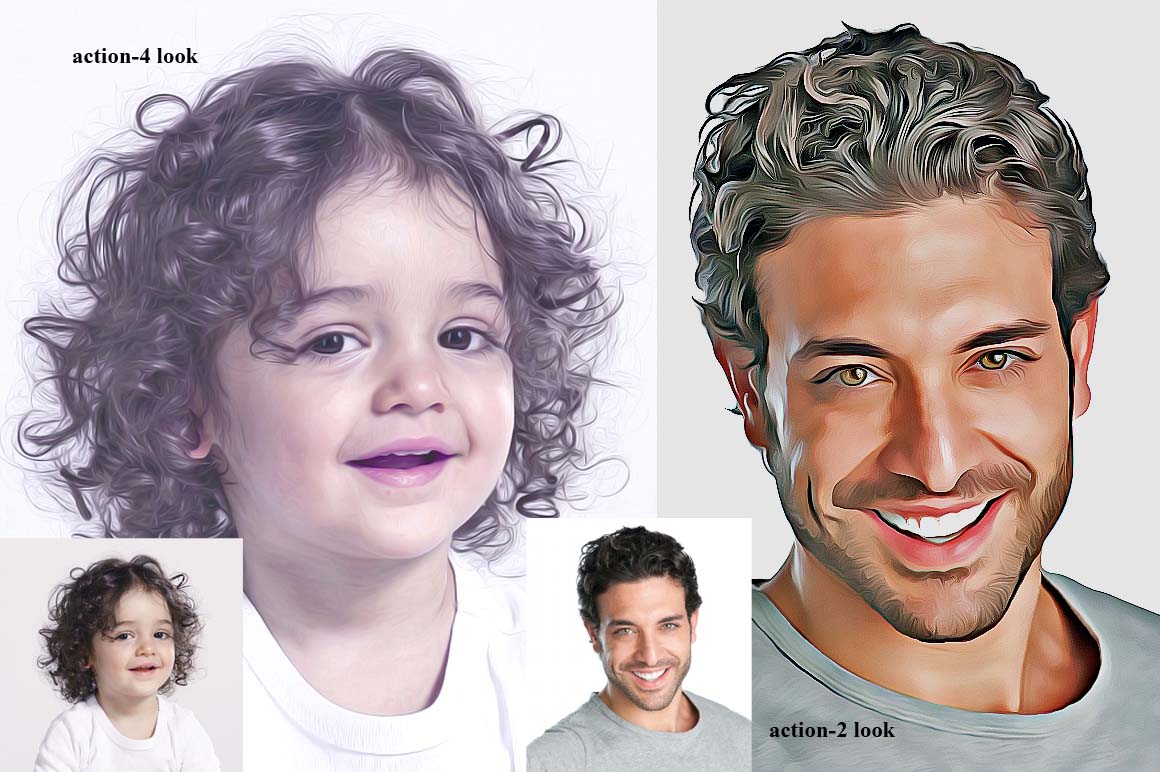 B7. 15 Labels and banners by OneVectorStock
All elements are organized by layers. It's easy to hide or move any element.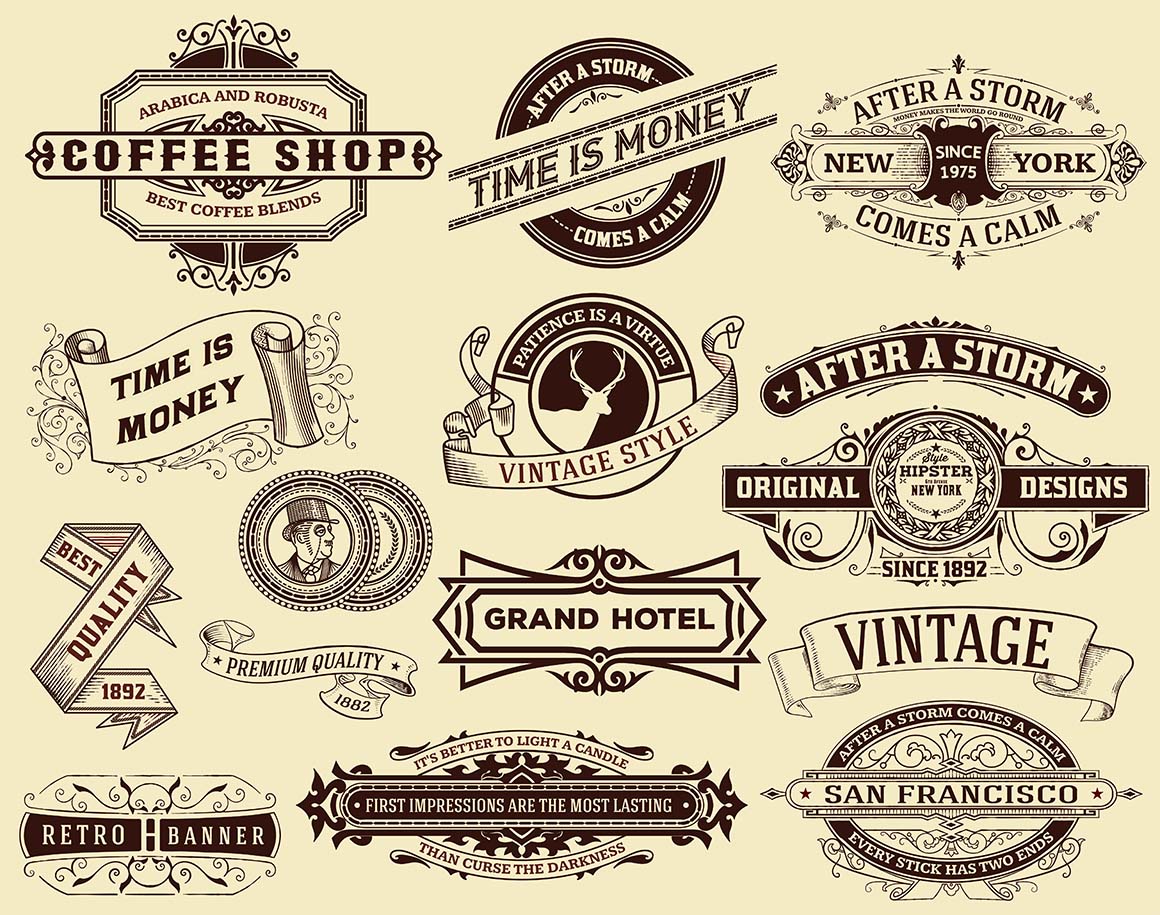 B8. 10 Frames Vol.7 – Victorian Ornament by Cruzine Design
Victorian style frames 10 vintage ornamental frames – volume 7 (in Photoshop & Illustrator). 10 retro/vintage style frames/badges perfect to use as frames, logos, buttons or as promotion graphics for your website or print design. Completely editable, and fully vectored for Adobe Photoshop (resizable). All badges are Adobe Photoshop vector shapes.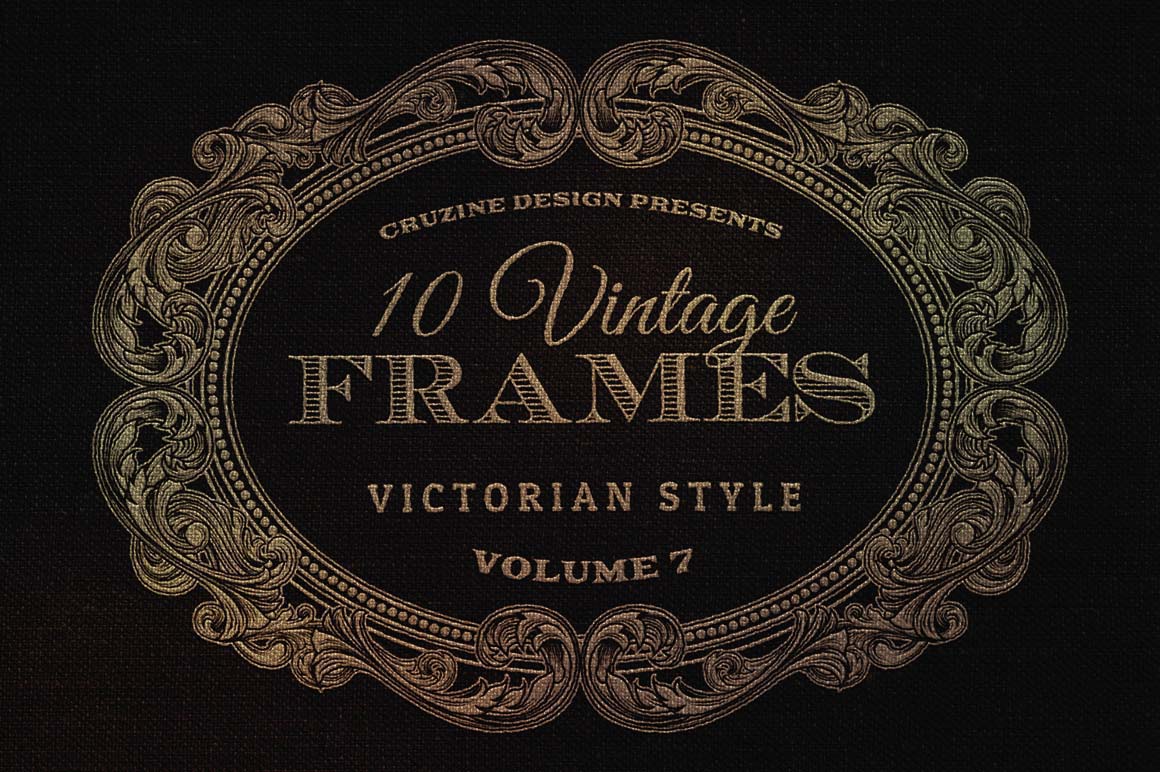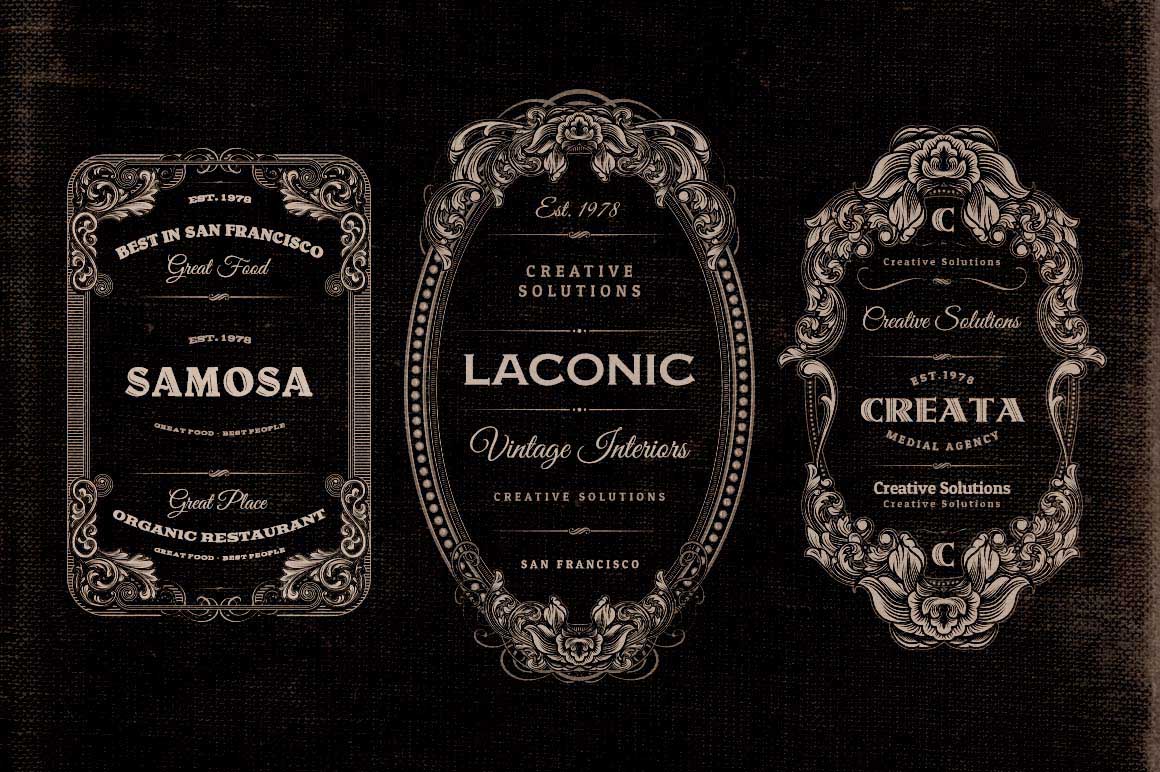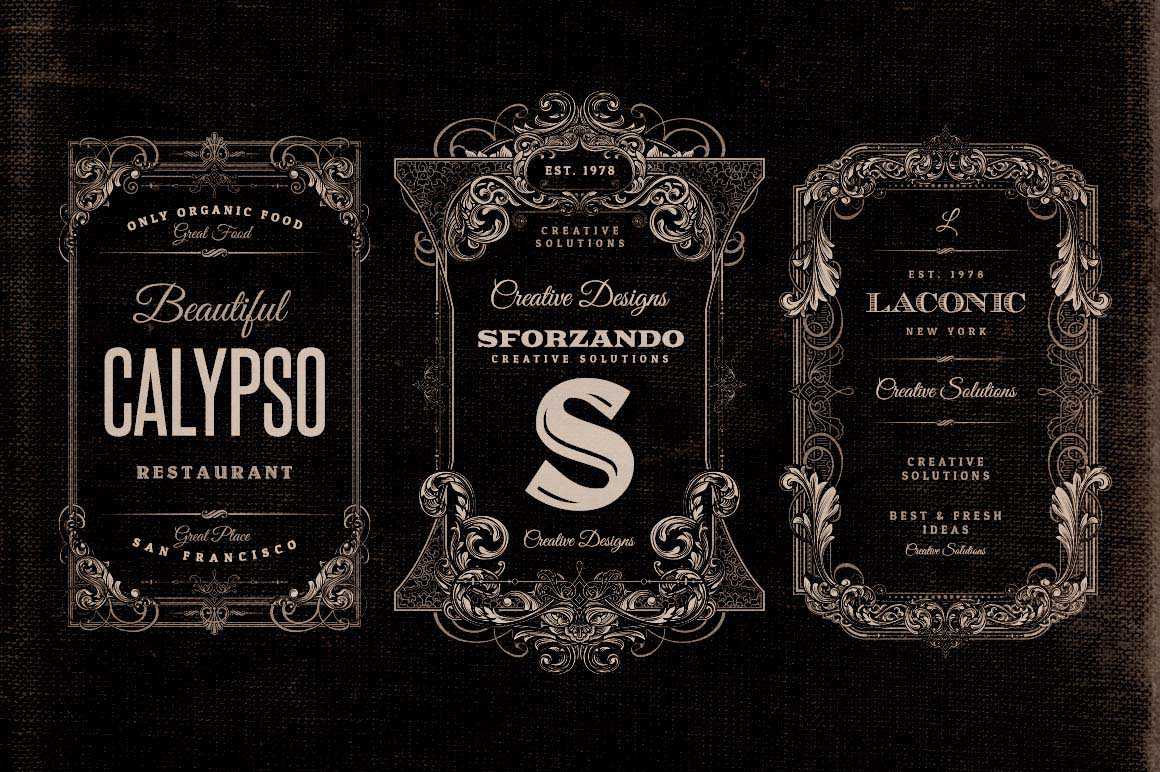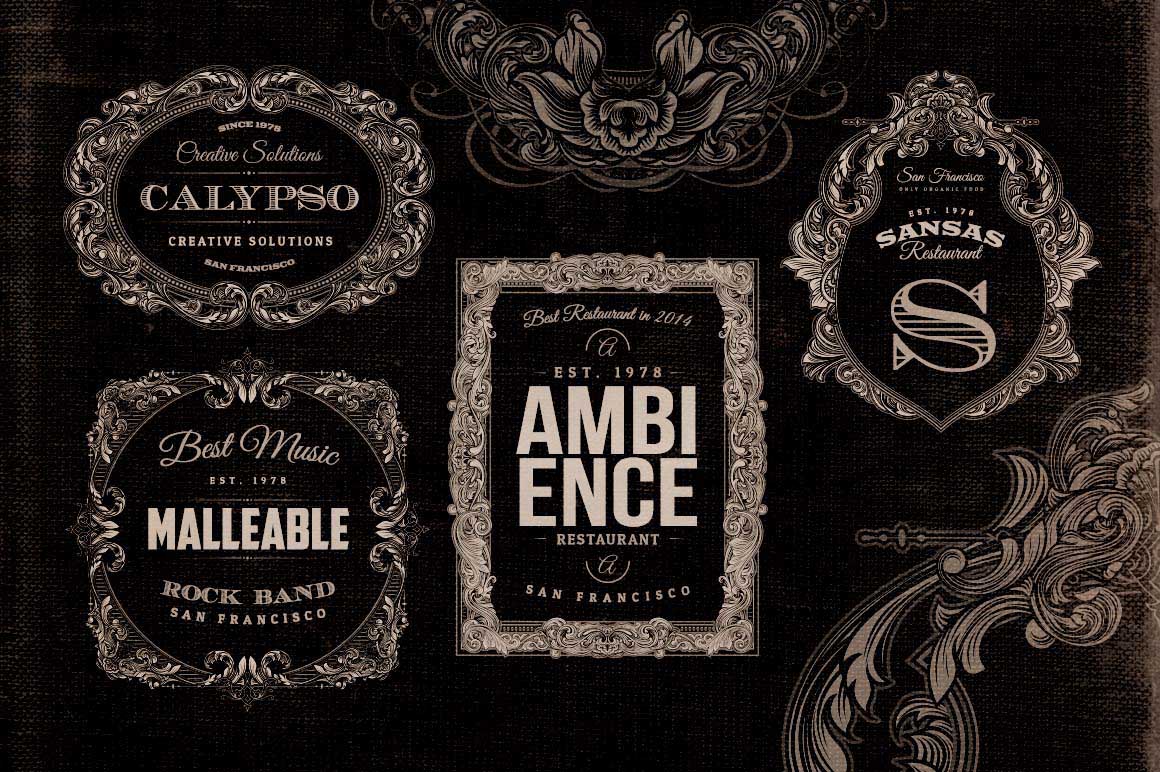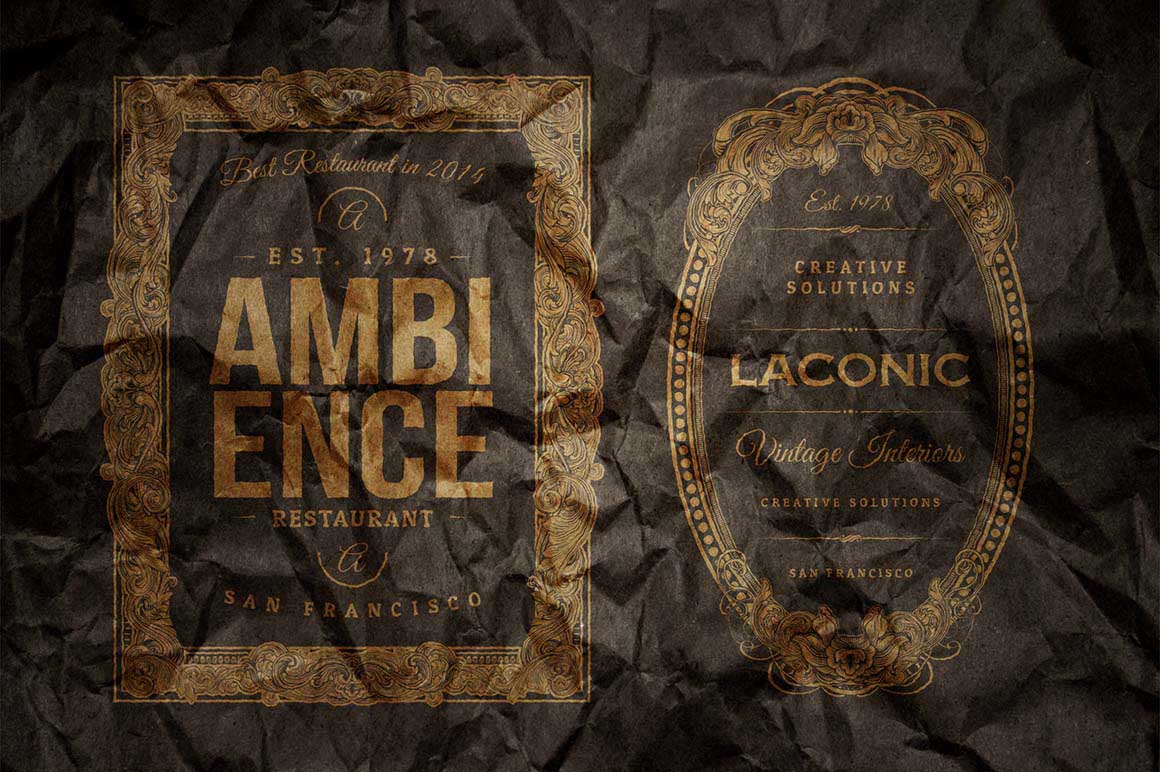 B9. Vintage Typography Flyer by Jumbo Design
This print template is very simple to use and customize. You can change the texts, colors and images in just a couple of moments!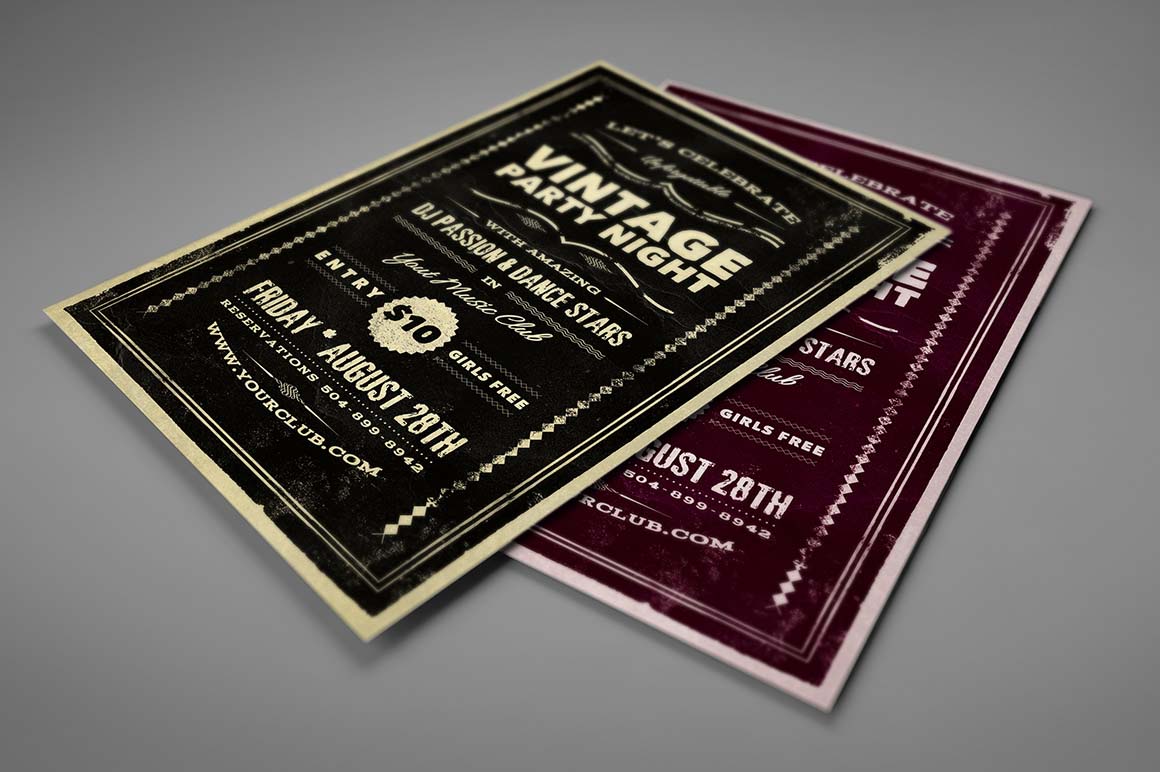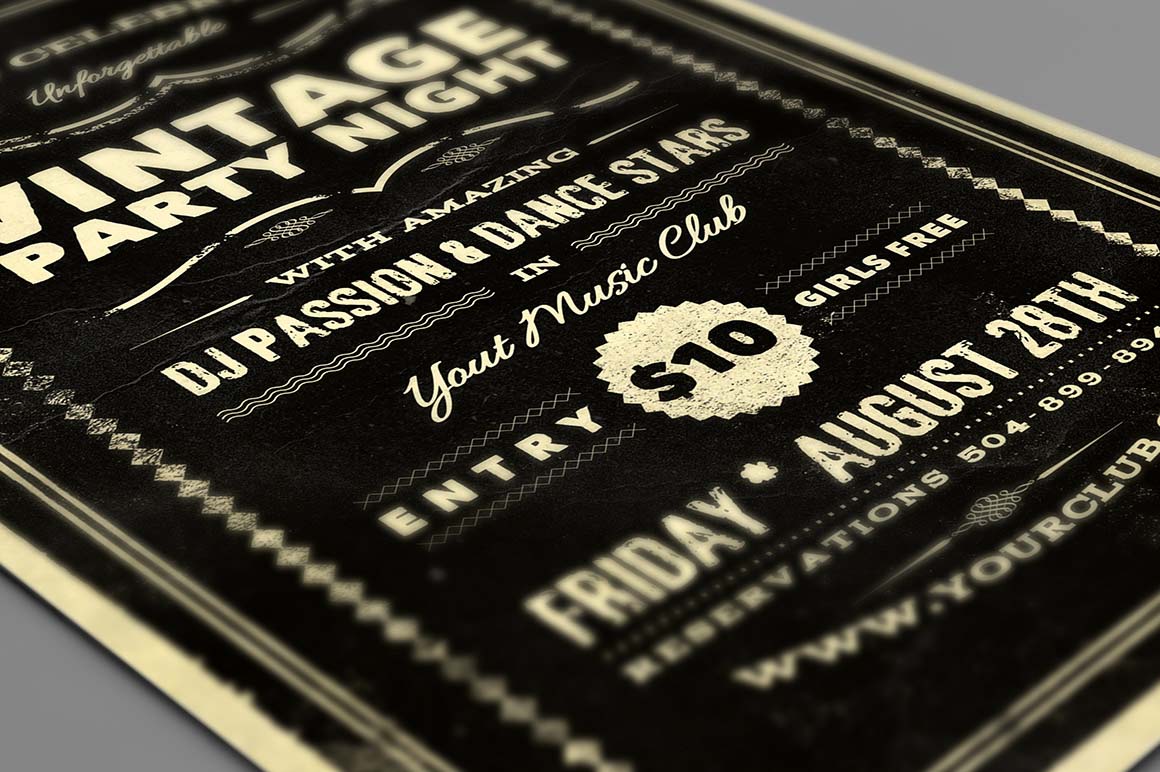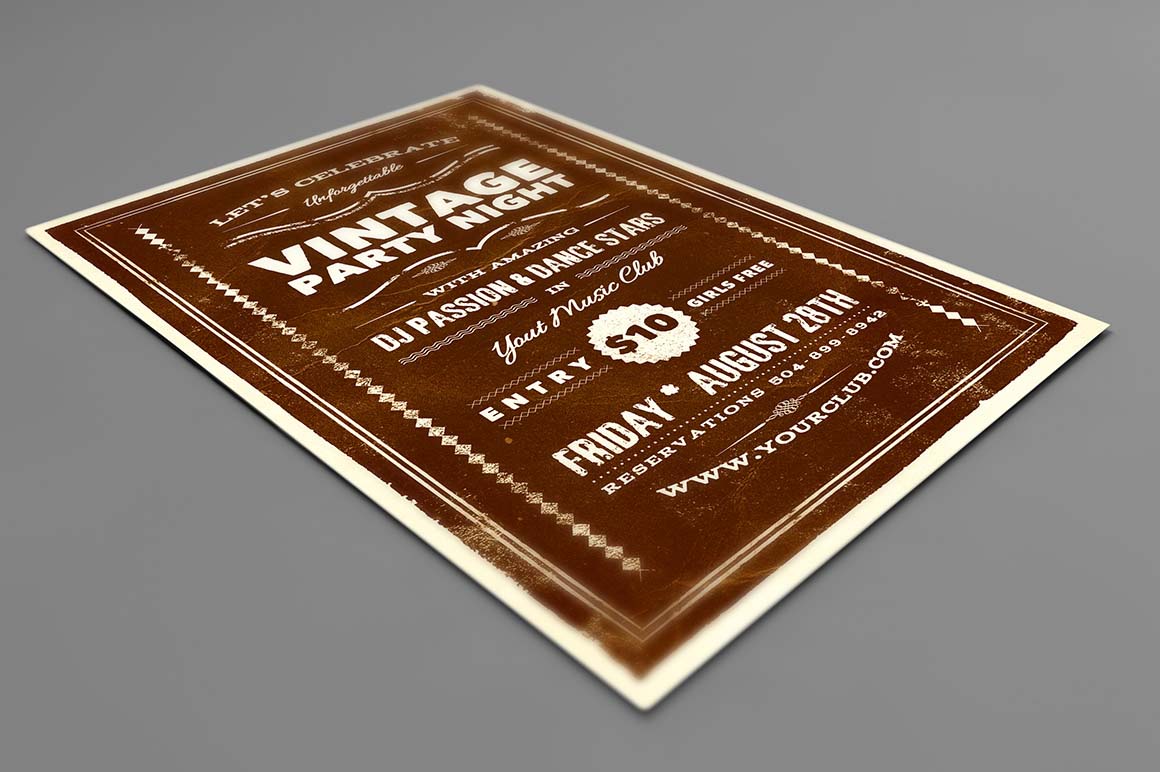 B10. Abstract Geometric Backgrounds v.2 by MIIM Design
30 abstract backgrounds or patterns with geometric style.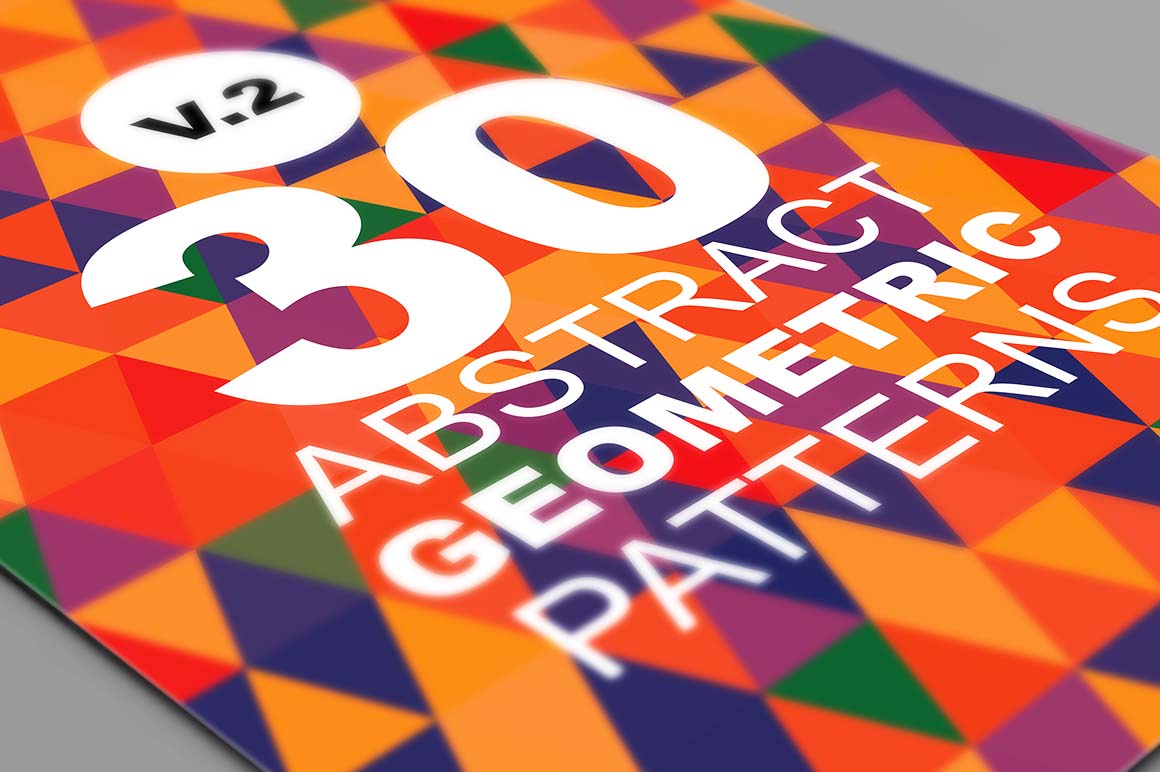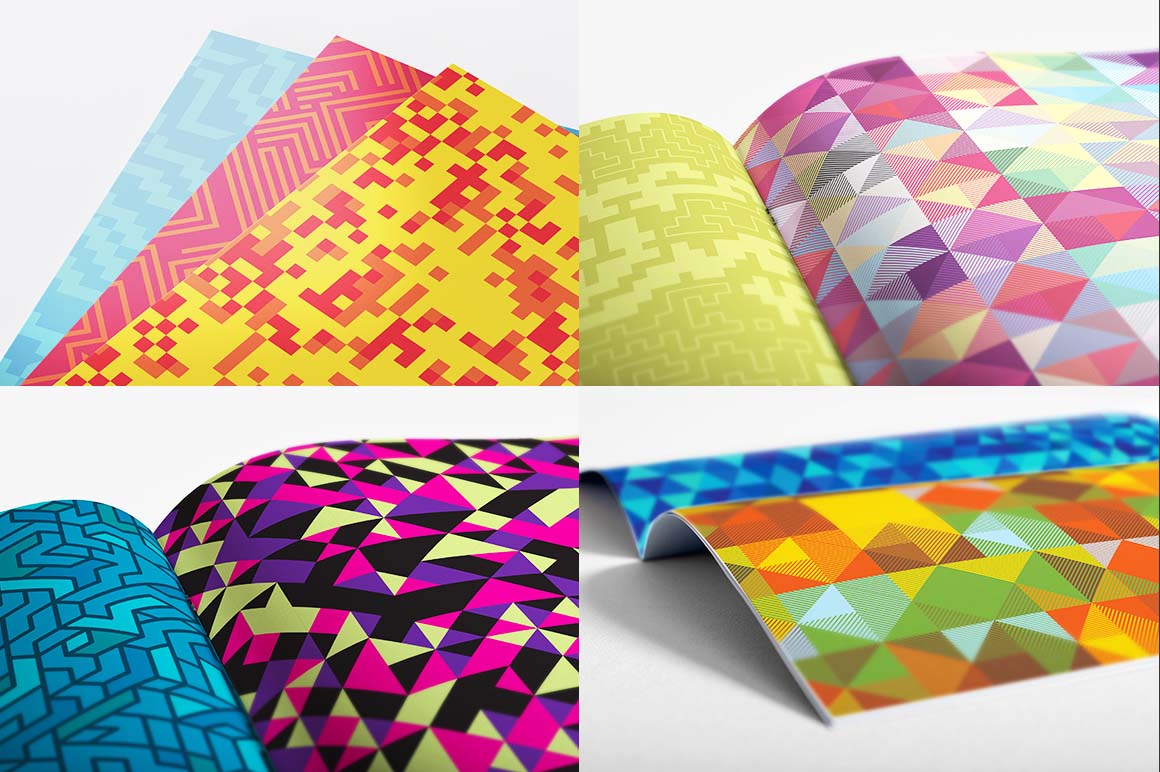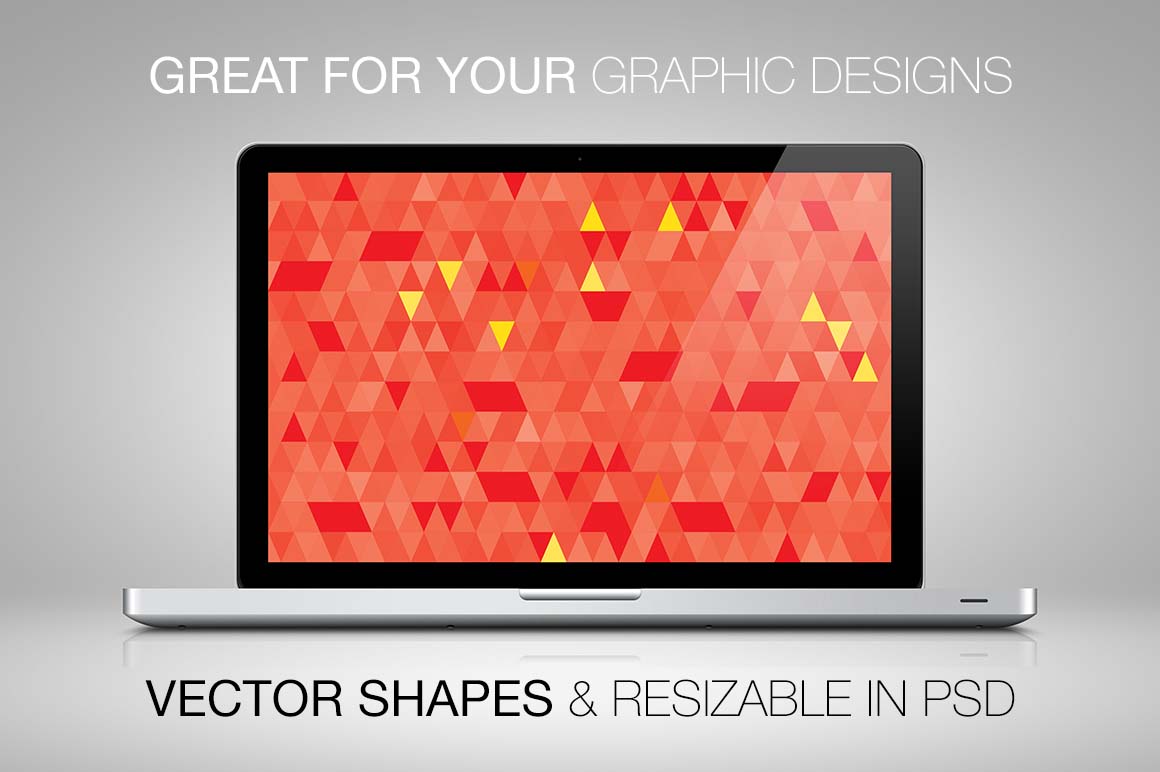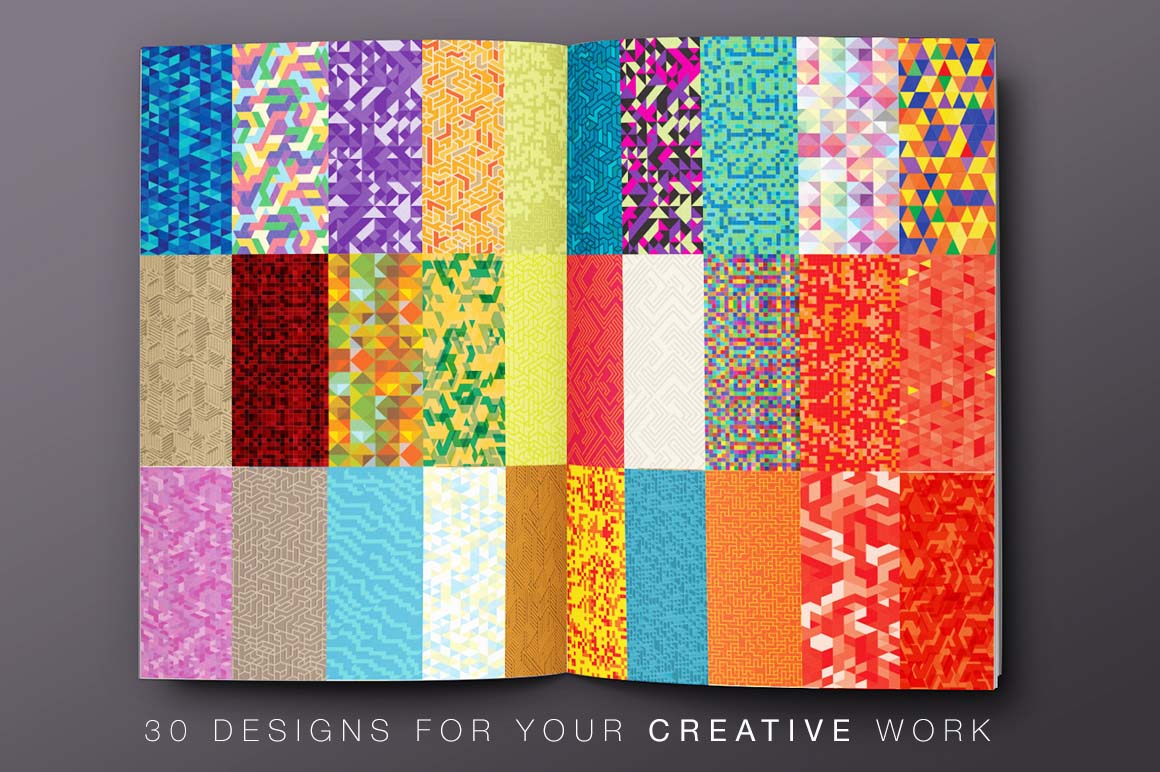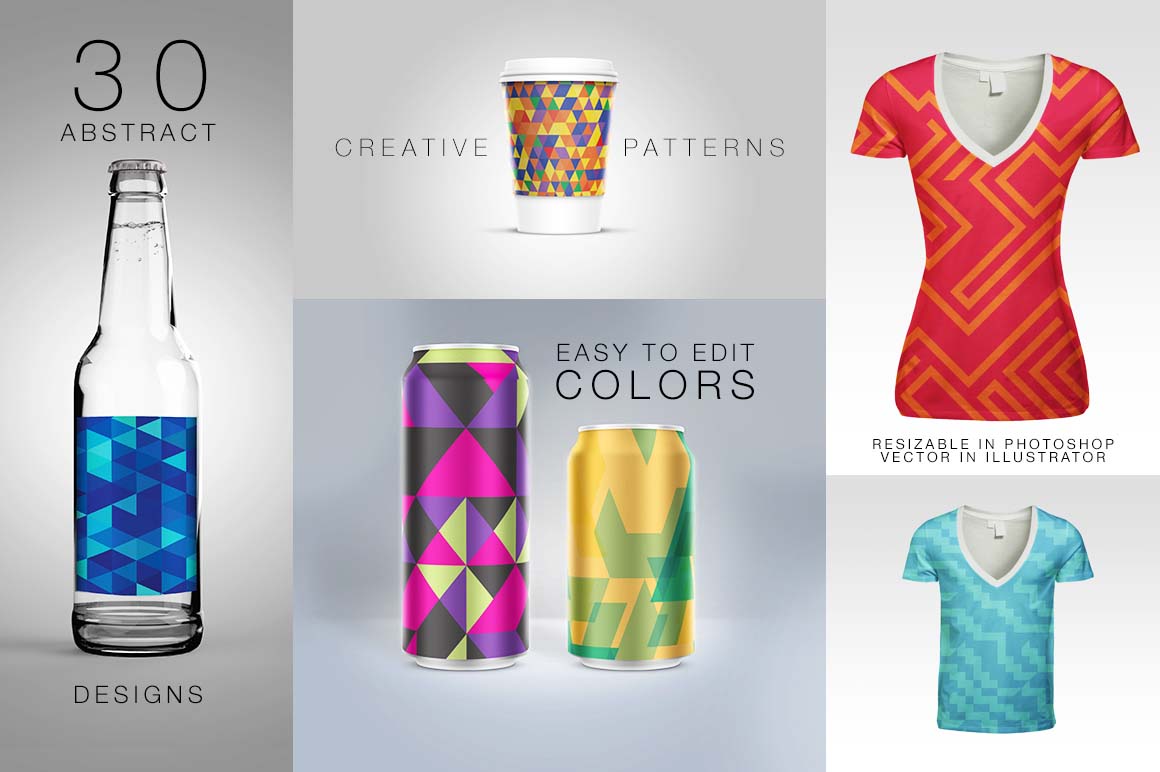 This bundle highlights:
9 font bundles and 10 beautiful graphics bundles!

19 bestseller items from 19 premium design shops!
one of the best and biggest premium design bundle for FREE!!!
easy to customize in Adobe Photoshop and Adobe Illustrator
extended license (like all of our deals): use for personal and commercial projects + you can also use them in designs/products that you sell. You can use all these items as a part of your non-digital or digital designs ( posters, t-shirt designs, stickers, web templates…). You cannot resell these files directly, or within items/goods where they can be extracted in their original form (like vector shapes, elements, fonts… – they need to be flatten into background or object in your digital item)
Pricing:
Normally, these amazing items would cost you $214 (without extended licenses!), but for a limited time only, you can get this unique collection for FREE! I can't believe it 🙂 Enjoy all these beautiful items for FREE and maybe you can support all these freelance authors with this premium megabundle! Thanks 😉
Deal Terms:
Delivered as an instant download, after completing your purchase.
All items can be used for both personal and commercial purposes, for yourself or on behalf of a client, on their own, or as part of your new design for sale.
Cannot be sublicensed, resold, shared, transferred, or otherwise redistributed on its own.
You cannot share these resources with others. This is a single user license! You'll need second license for your colleague computer!
How this download works:
Please wait for our email (from Dealjumbo) with confirmation link to our newsletter (you can unsubscribe anytime, anyway we'll send you just our deals and special & exclusive freebies). After you'll recieve email with download link (please check also your spam folder, hotmail & live email accounts can have issues with our emails so maybe try some alternative address). If you still don't have email with download link from us:
1. Register New Account on http://dealjumbo.com/my-account/ (Please fill out all fields – also your name!)
2. Log into Your Account on http://dealjumbo.com/my-account/
3. Click on Download Now on freebie you like (place there email connected with your account)
4. You'll see download link in View Details and Downloads on your account http://dealjumbo.com/my-account/
Thanks and let us know anytime. We'll help you for sure 😉
By downloading, you will be subscribed to our mailing list with great freebies and offers. You can unsubscribe at any time.