Intuitive Home Design Software!
Live Home 3D for Mac from BeLight Software is the powerful yet intuitive home design software that lets you build the house of your dreams right on your Mac. It doesn't matter whether you're a homeowner who is planning some upcoming home improvements or a professional interior designer trying to bridge the gap between ideas and visualization. Live Home 3D can help you for sure.

Take a look at what you can get: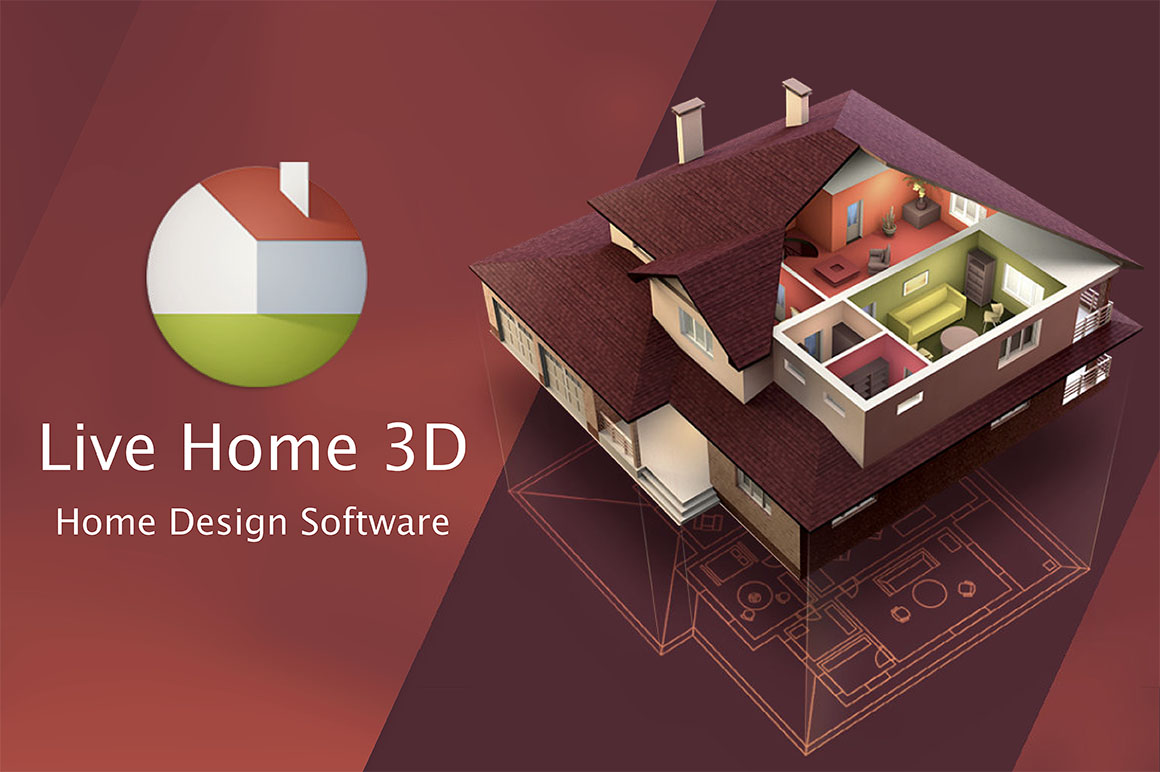 Work in 2D and 3D Environment
Live Home 3D helps you to draft detailed 2D floor plans and automatically build the structure in 3D. You can trace the imported floor plan or start from scratch using the program smart tools.

Apply Materials and Add Furniture
You can design and decorate the interior by optimizing the furniture arrangement and making smart color decisions. Live Home 3D turns the process of room decoration into fun.
Rich Object Collections
You can choose from a built-in library of couches, chairs, kitchen sets, appliances, doors, and other items. What's more, integration with Trimble 3D Warehouse™ allows you to download thousands of free 3D models from the online storage.

Results You Can Use
Make changes to your home design project and share the results with clients, colleagues, friends, and family. Set up a custom camera angle and export the view to JPEG, TIFF, PNG, and BMP. Render a 3D video walkthrough and share on YouTube or Vimeo. Create 360° Panorama JPEG images or 360° videos.

Wall Drawing Tools
Draw floor plans using Straight Wall, Arc Wall or Room drawing tools.
Floor Plan Representation
Add furniture and building elements. Change room representation from outline to raster and apply materials right on the plan.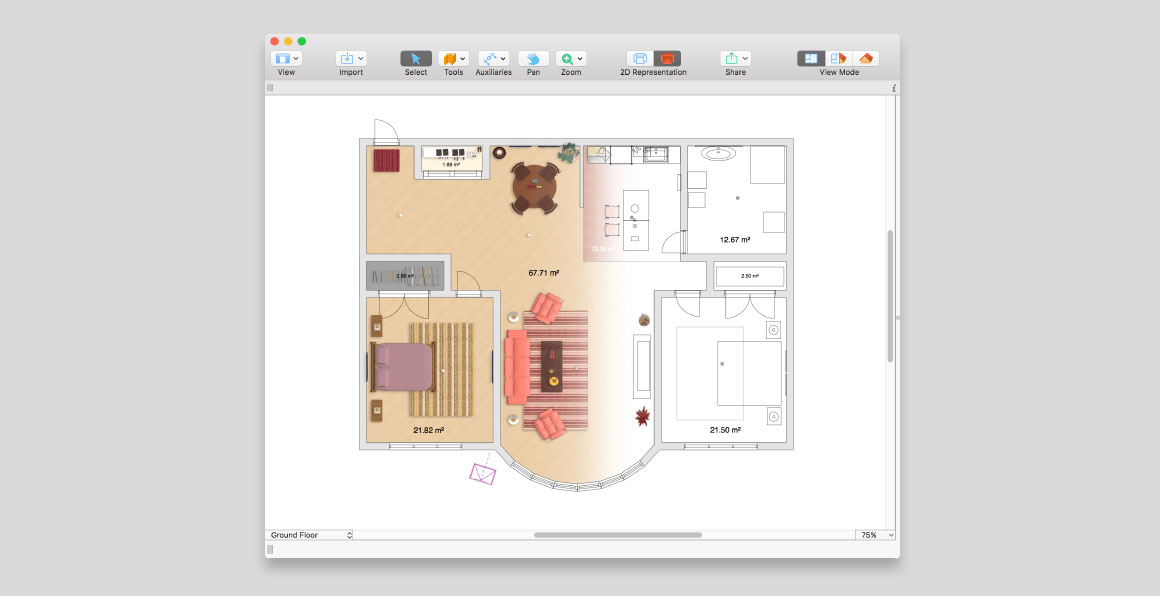 Working With Objects
Objects and building elements added to a floor plan can be easily resize and rotated using handles.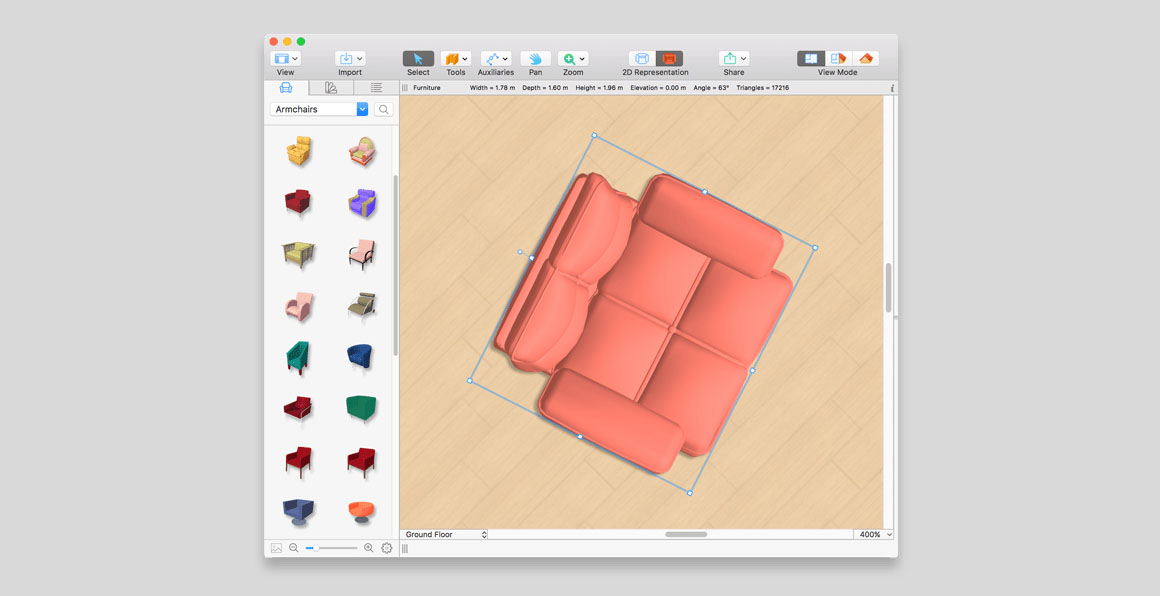 Floor Plan Import
Import an image file of a floor plan and trace it using advanced  Dimension tool.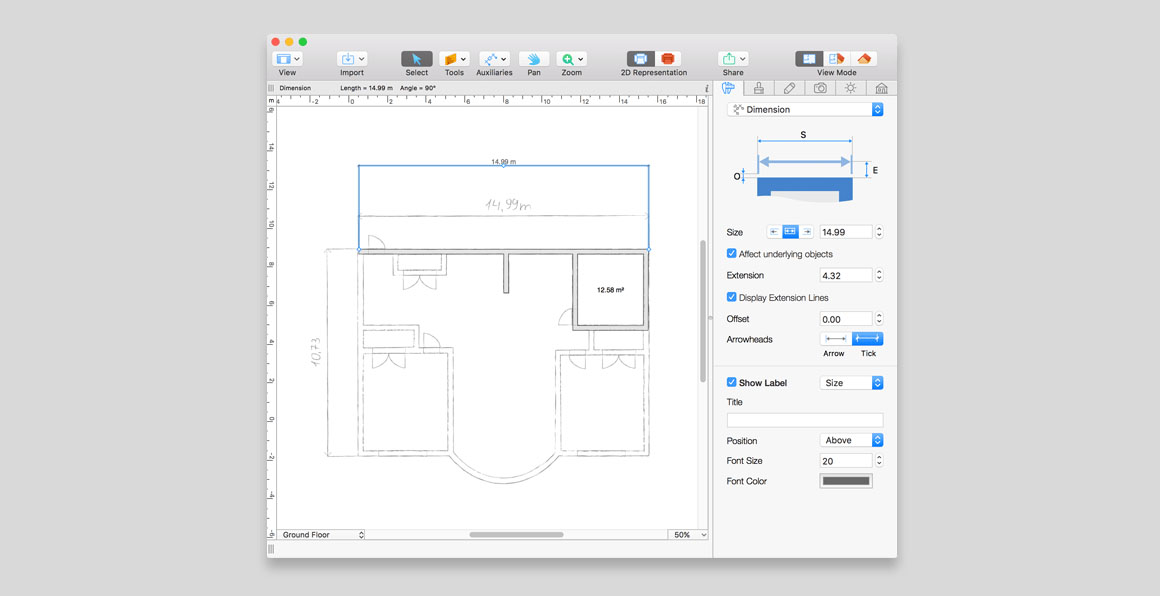 Cameras and Video Export
Set a custom camera to return to it with just one click or map out a path on your floor plan to render a video walkthrough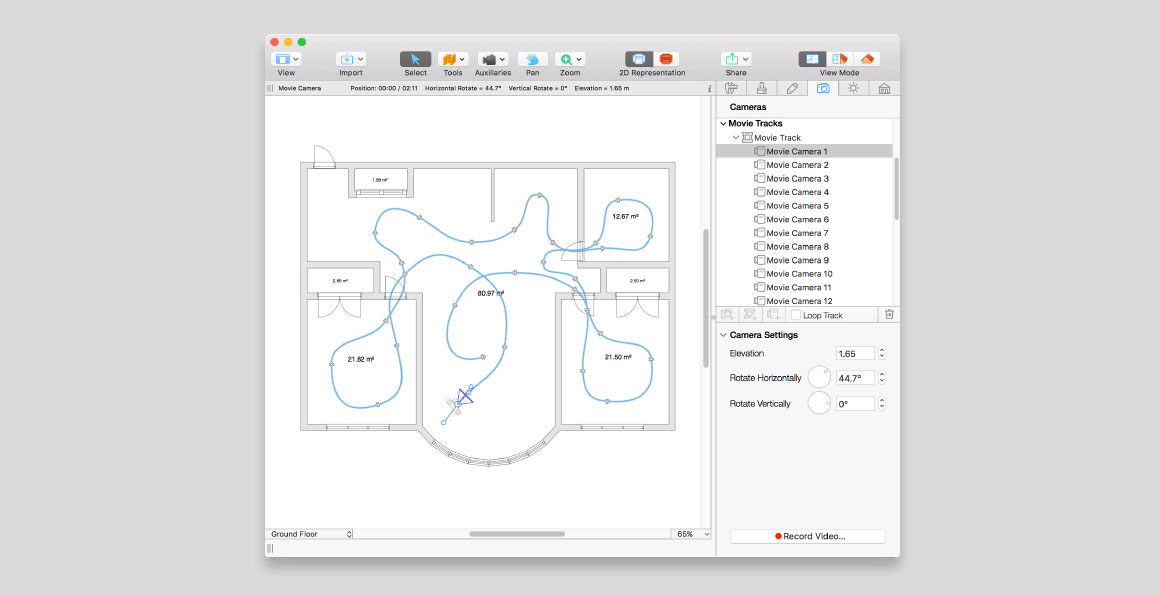 Real-Time 3D Rendering
Switch views in order to see and walk around the structure in 3D. Make changes to your home design project in easy drag-and-drop workflow. Arrange furniture, paint walls, adjust the lighting, and build in a realistic, beautiful, real-time 3D environment.
3D Walkthrough
Take a stroll through your interior to examine every aspect of it from different points of view.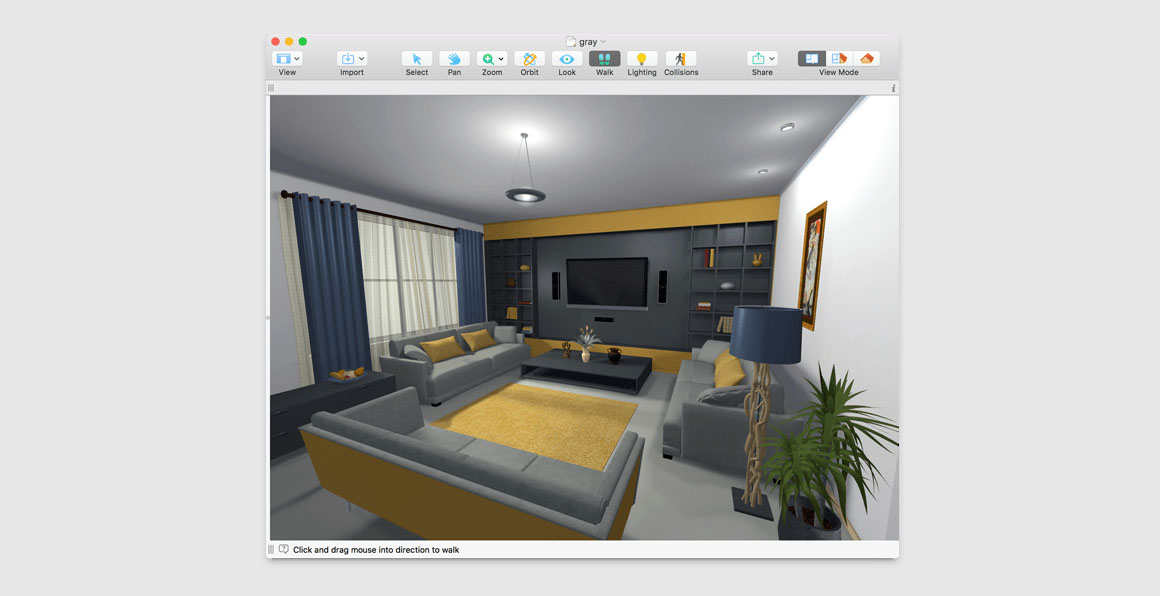 Design Scene
Drag and drop furniture, doors, windows and other objects from the Library. Place them into the desired position and apply the materials.
Boolean 3D Operations
The software offers an advanced technique for interesting building elements (openings, floors, wall panels…).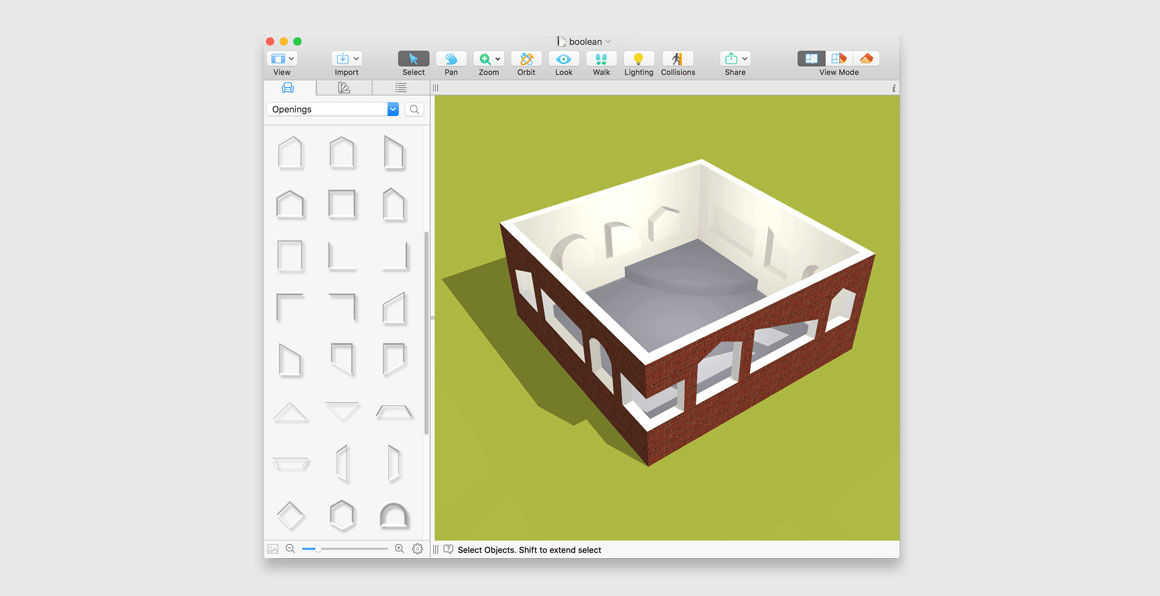 Lighting
Easily change the brightness and color of any light fixture to achieve the desired scene. Light up your interior by changing the time of day and house geo position.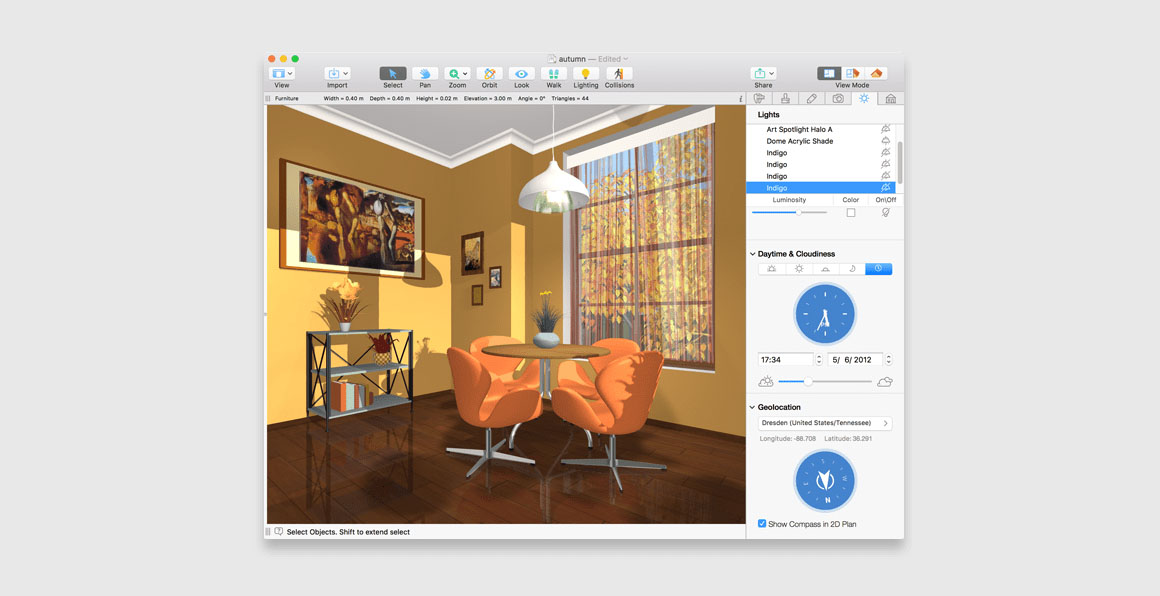 Roofs
Put a roof over your head using one of 12 customizable roof templates and 16 dormers.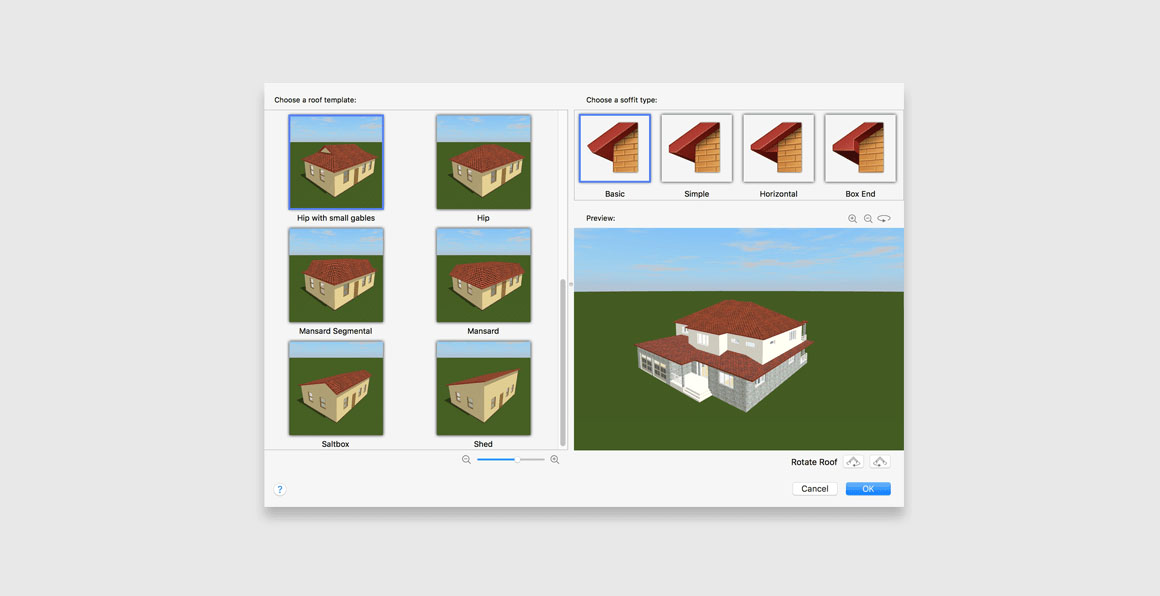 Furniture and Material Collections
Figure out the furniture arrangement and color scheme of any room before lifting a single finger or ordering paint. Drag and drop furniture, decorations, doors, and more from our library of over 1,500 objects and easily change the fabrics, colors, and finishes using over 2,100 included materials.
Material Library
Choose from over 2100 included materials, or create your own by importing a photo. Or expand your material library with Extras Pack purchase.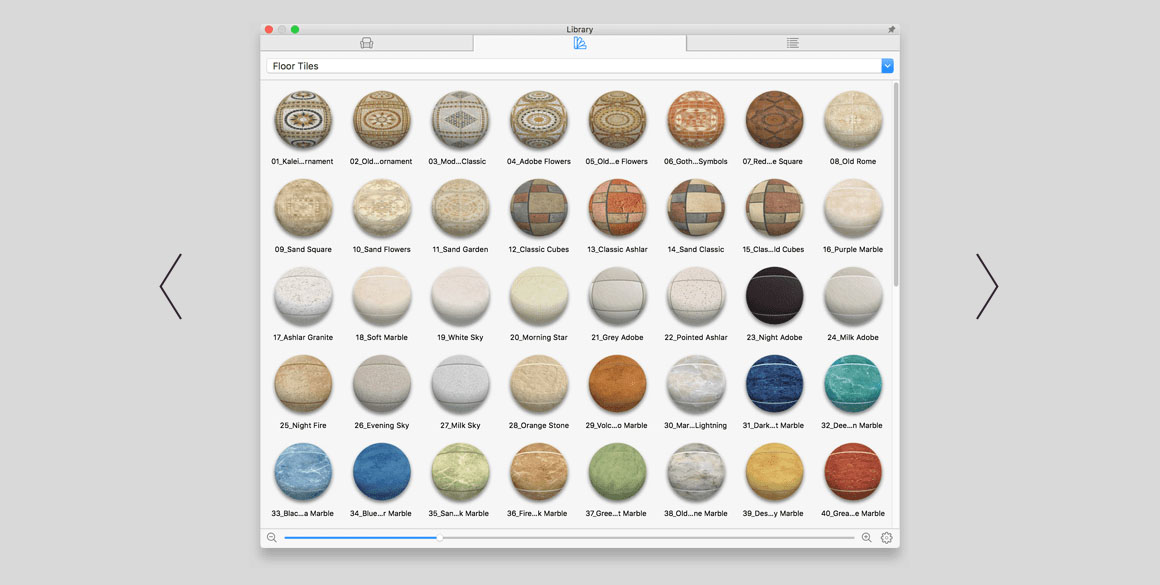 Apply Materials
Apply materials in 2D or 3D by dragging and dropping them from the library. Set the exact size of a material tile to know how much of the material is needed for your house renovation.
Object Library
Choose from a rich library of couches, chairs, kitchen sets, appliances, doors & other items. Or expand your object library with Extras Pack 2 purchase.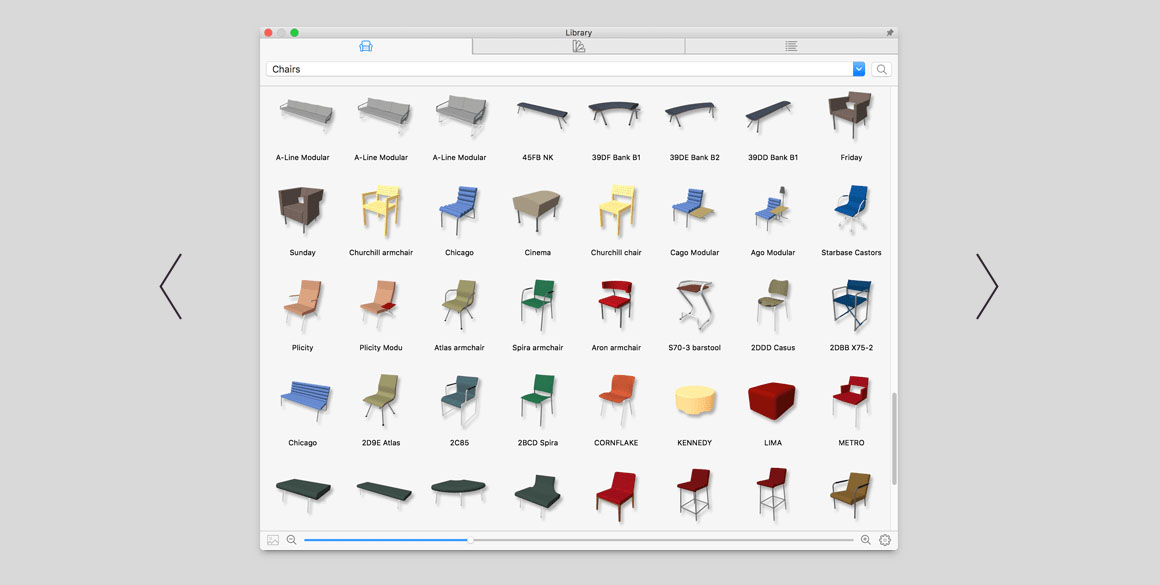 Trimble 3D Warehouse
Seamlessly download objects from the Trimble 3D Warehouse, or import models of your own in COLLADA, FBX or 3DS formats.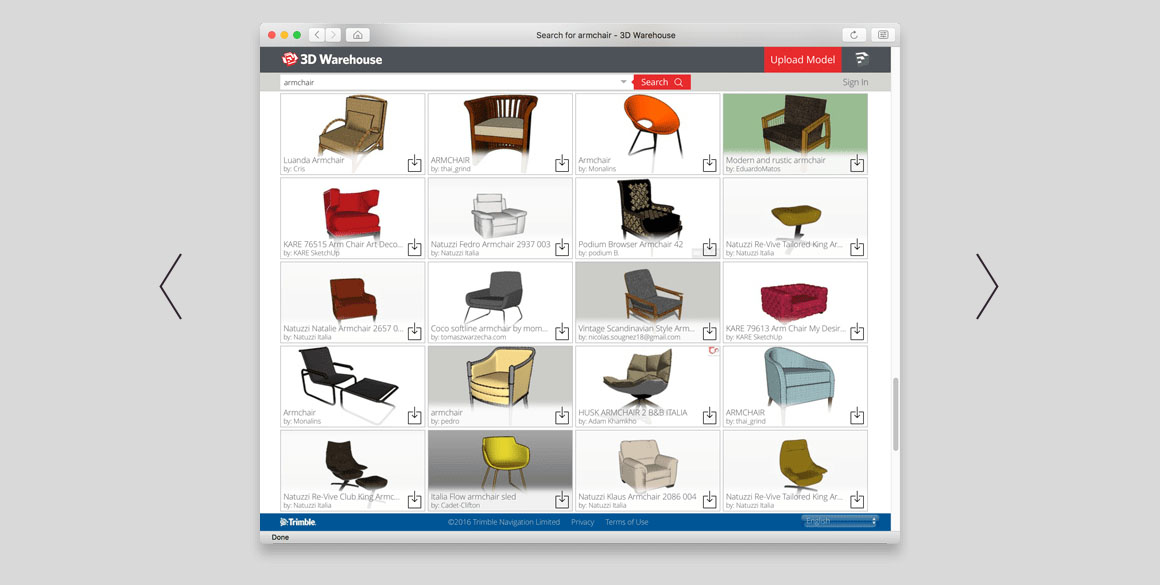 What's new in version 3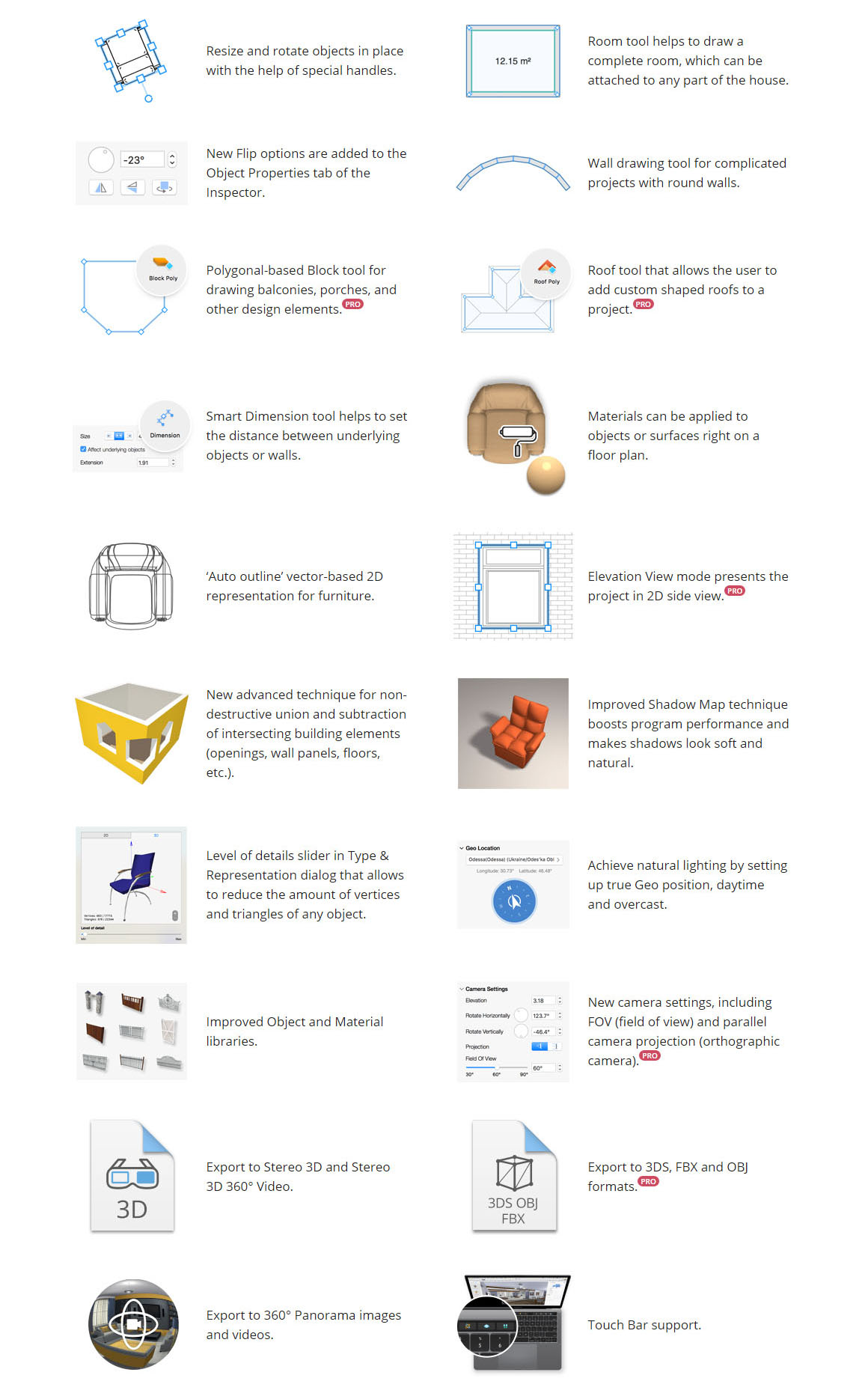 Other Enhancements:
Significantly improved the program performance.
Added ability to create arch segments for the contour based building elements.
Help Instructor added for easier program learning.
Flexible workspace allows to attach and detach both Library and Inspector panels.
Vector-based hatch patterns.
Redesigned Project Gallery with house projects and sample rooms.
Sharing to Facebook, Twitter, YouTube or Vimeo added.
Import 3D models in Google Earth's KMZ and FBX formats.
Added support for Sketchup 2017 models.
64-bit architecture.
iCloud support.
Versions and Autosave support.
Export Options
Your work lives both inside and outside of Live Home 3D. You can make changes in the app and share the results with clients, colleagues, friends, and family.
Floor Plans, Screenshots and Video
You will be able to export a floor plan in PDF, JPEG, 360° Panorama JPEG, TIFF, PNG or BMP file format. You can also export a snapshot of your interior view to JPEG, TIFF, PNG, and BMP. It is easy to set a camera path and to record a 3D video walkthrough of the project, including 360° videos for sharing on Facebook or Youtube.

Share Options
Share the home design you created on Twitter, Facebook, Youtube, Vimeo or other social networks. Export the project or some parts of it as a 3D model.

Video Tutorials
User Interface
Creating a floor plan
Working with objects
Applying materials
Adding a roof
Customizing an autoroof
Working with dormers
Elevation view
Creating videos
Creating 360 videos
Exporting 3D views & panoramas
Put Your Mac to Full Use

This Bundle Highlights:
Intuitive home design software for MAC
extended license (like all of our deals): All results from this software: use for personal and commercial projects + you can also use them in designs/products that you sell. You can use all these items as a part of your non-digital or digital designs ( posters, t-shirt designs, stickers, web templates…). You cannot resell these files directly, or within items/goods where they can be extracted in their original form (like vector shapes, elements, fonts… – they need to be flatten into background or object in your digital item)
Pricing:
Normally, this cool architecture app for MAC would cost you $30, but for a limited time only, you can get this unique graphic software for $19!
Deal Terms:
Delivered as an instant download, after completing your purchase – please check TXT file with instructions how to download this software!
All results from this software can be used for both personal and commercial purposes, for yourself or on behalf of a client, on their own, or as part of your new design for sale.
Cannot be sublicensed, resold, shared, transferred, or otherwise redistributed on its own.
You cannot share these resources with others. This is a single user license!