Second volume of our brand new deal format Lucky 15 bundle – 6 authors in 1 bundle for only $15. And you'll be very lucky with all these amazing vintage style fonts & graphics 😉 So this time with 15+1 vintage or grunge style fonts, graphics & photos. As always only highest quality resources in one bundle! Small budget and you're just starting your freelance career or looking to beef up your own custom font, graphics & photo library, this Jumbo Deal is just for you! With almost 95% off + extended license and available for limited time only, you'll need to grab this new Lucky 15 bundle while you can.
With 15+ amazing vintage style items from 6 premium design shops! Don't miss it 😉

Lucky 15 Bundle vol.2 contains 8+1 premium custom fonts & 7 +1 graphics & photo bundles from 6 talented designers for only $15!
You can also download our new FREE mega bundle with lot of fonts, graphics & photos here! or also with EXTRA premium bundle just for $2 here!
With this deal you get:
15+ vintage style items & bundles
and also exclusive extended license!
Take a look at what you can get: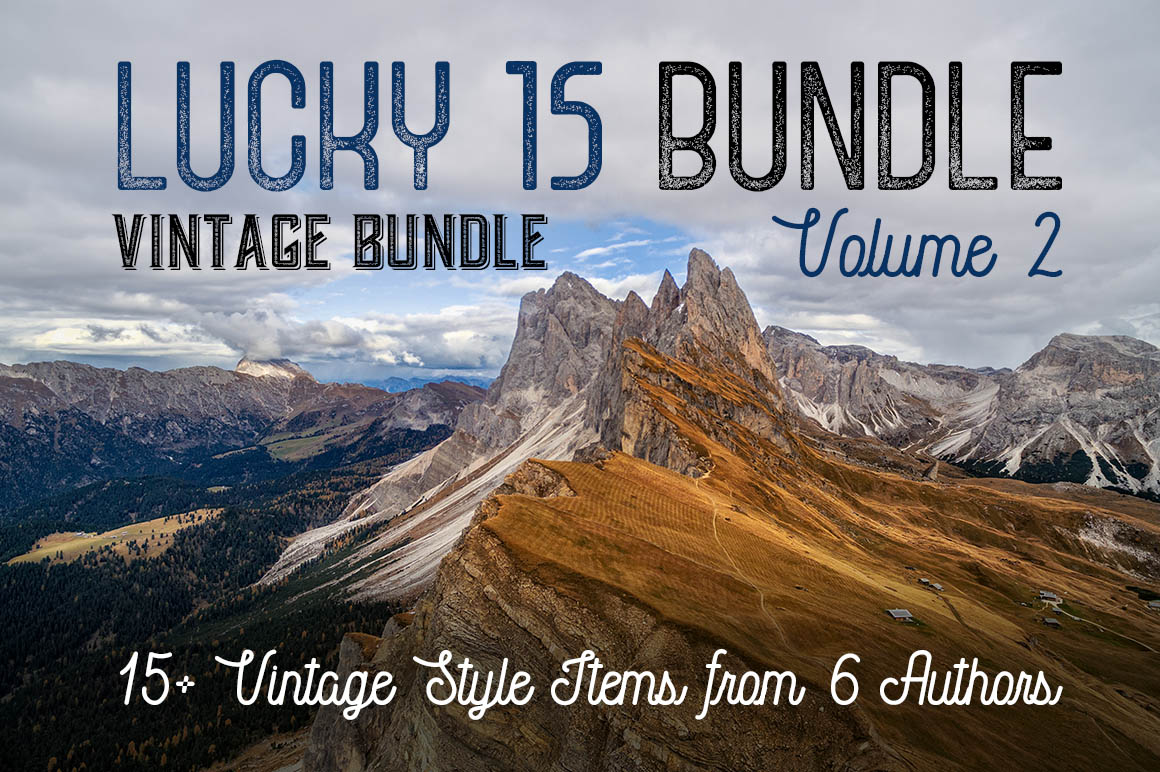 8 Amazing Custom Fonts (+ extra font like bonus)
1. Kulacino Rough & Regular by Imagitype
Kulacino is a modern-retro display typeface that inspired by the oldtimes factory signages, it's seemingly rigid form is tempered by the soft, rounded corners, and fine notched details present at acute angles in the glyphs. You can use Kulacinos into anything as far as your creativity carry you!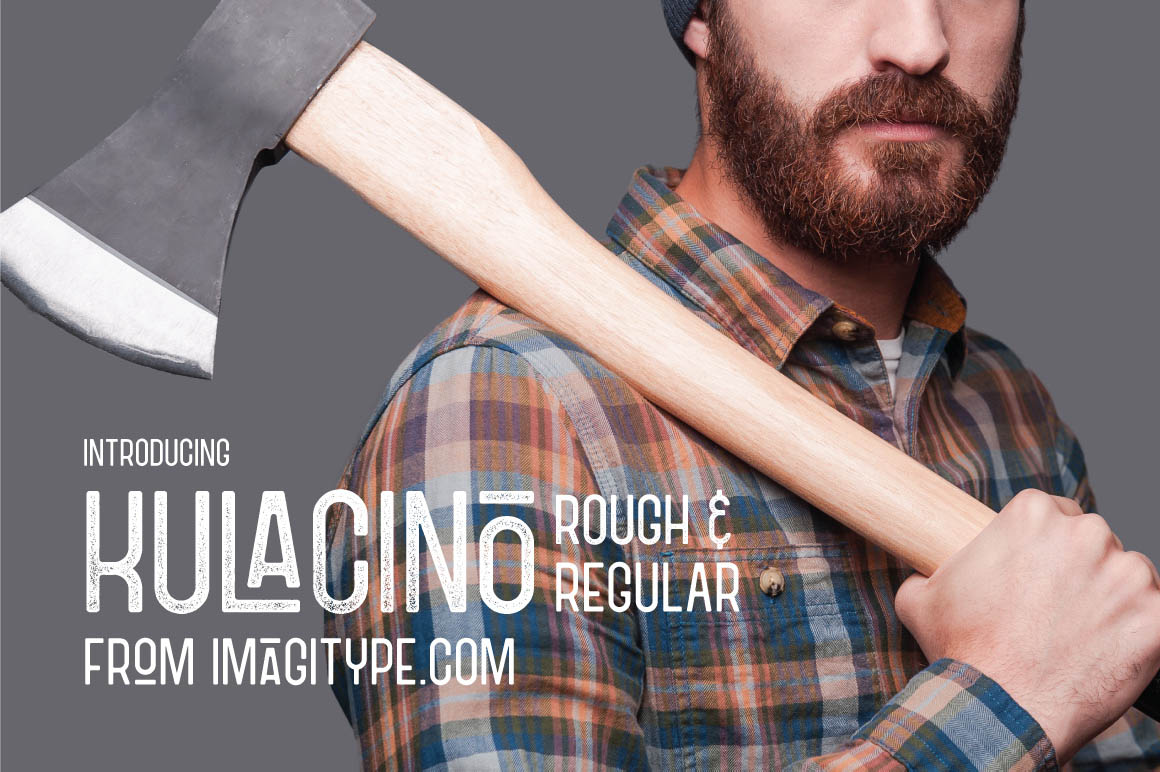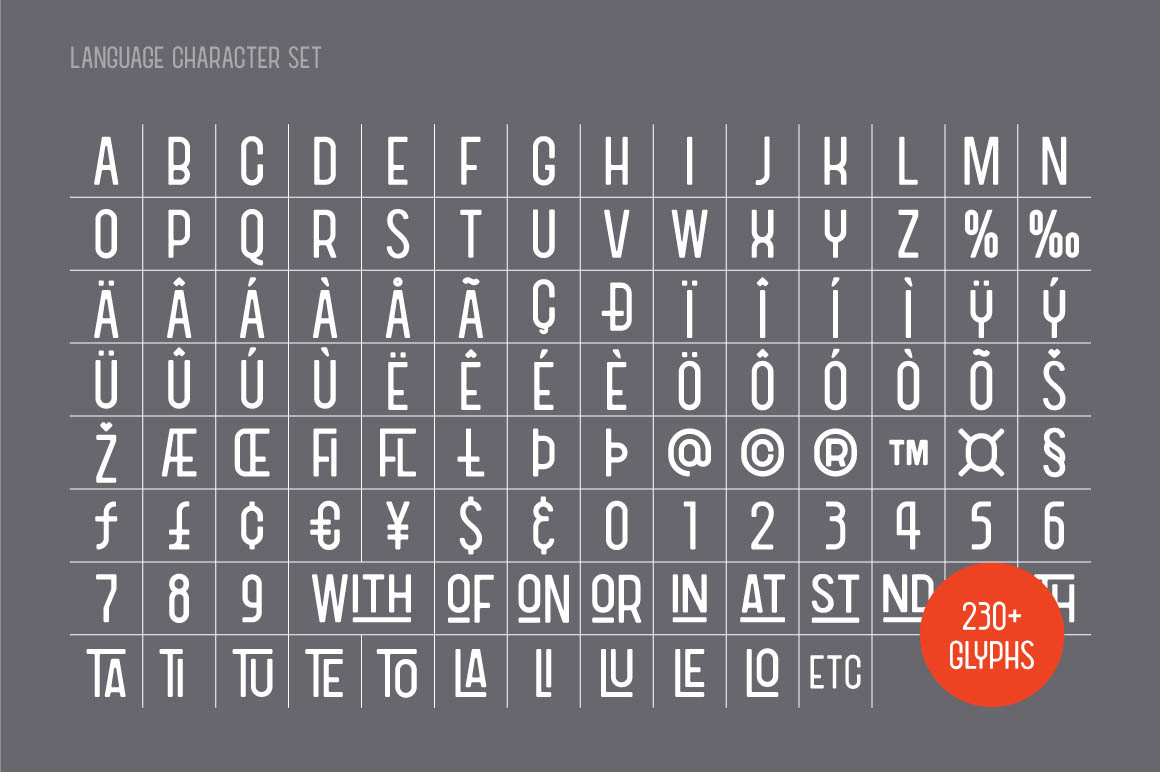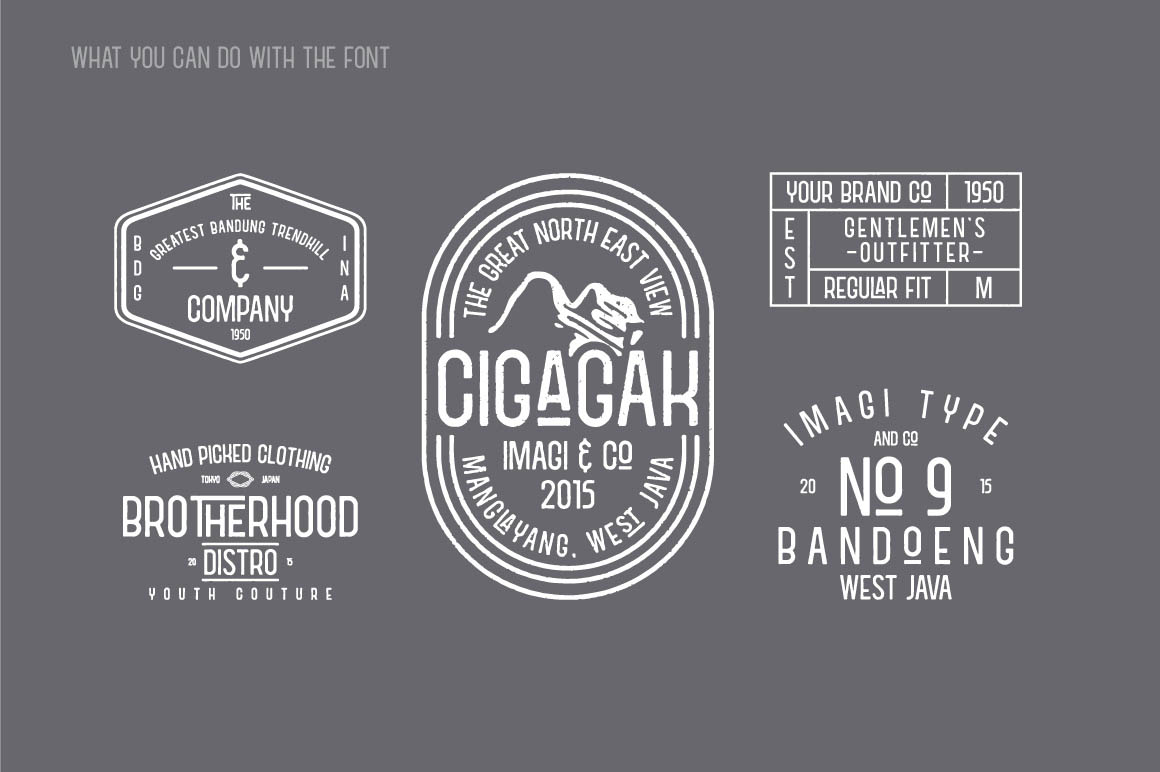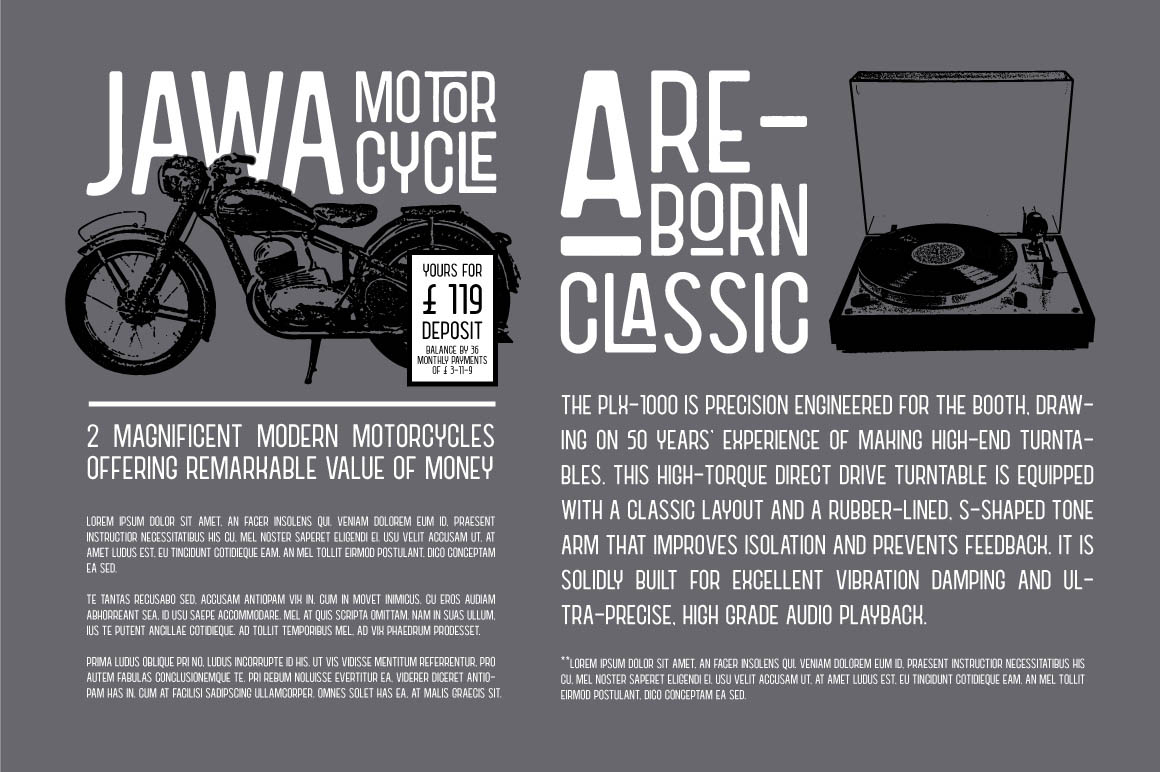 2. Insomnia by Roman Jokiranta
This is very clean monoline script, which is suitable for anything. This font included stylistic alternates, swashes and ligatures. Insomnia included about 140 glyphs. You can use it for posters, logotype, t-shirt design, and many other design!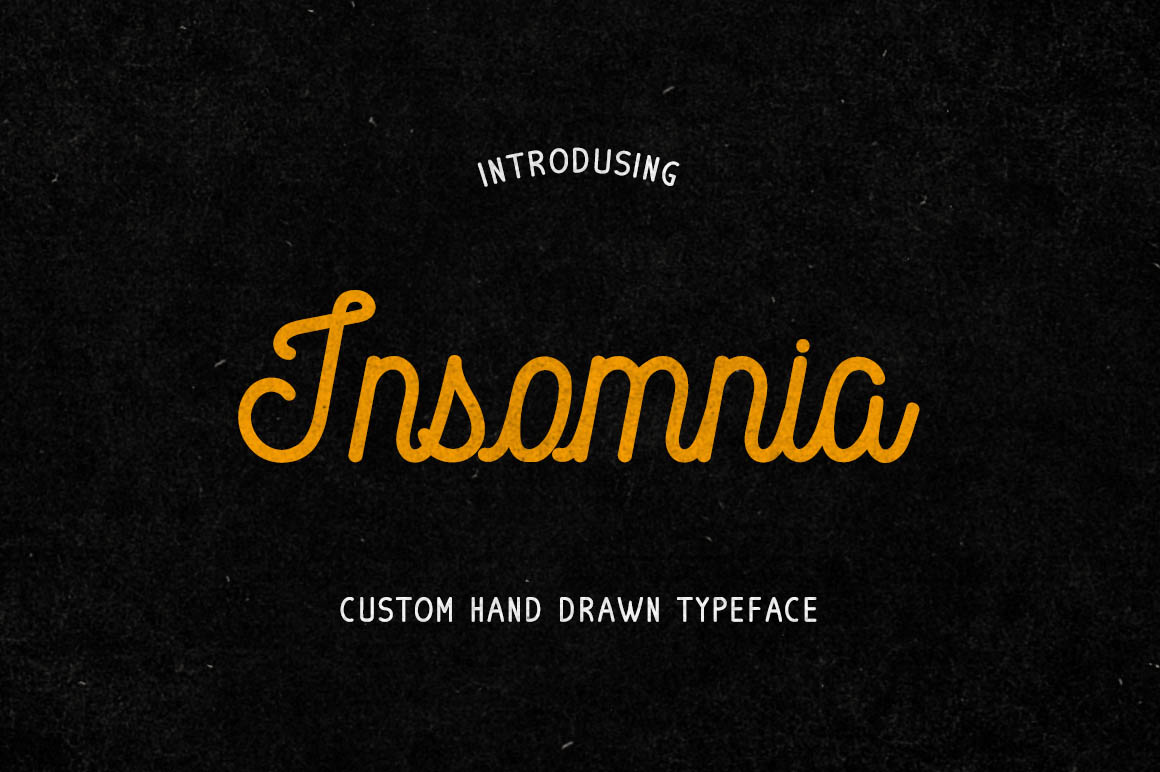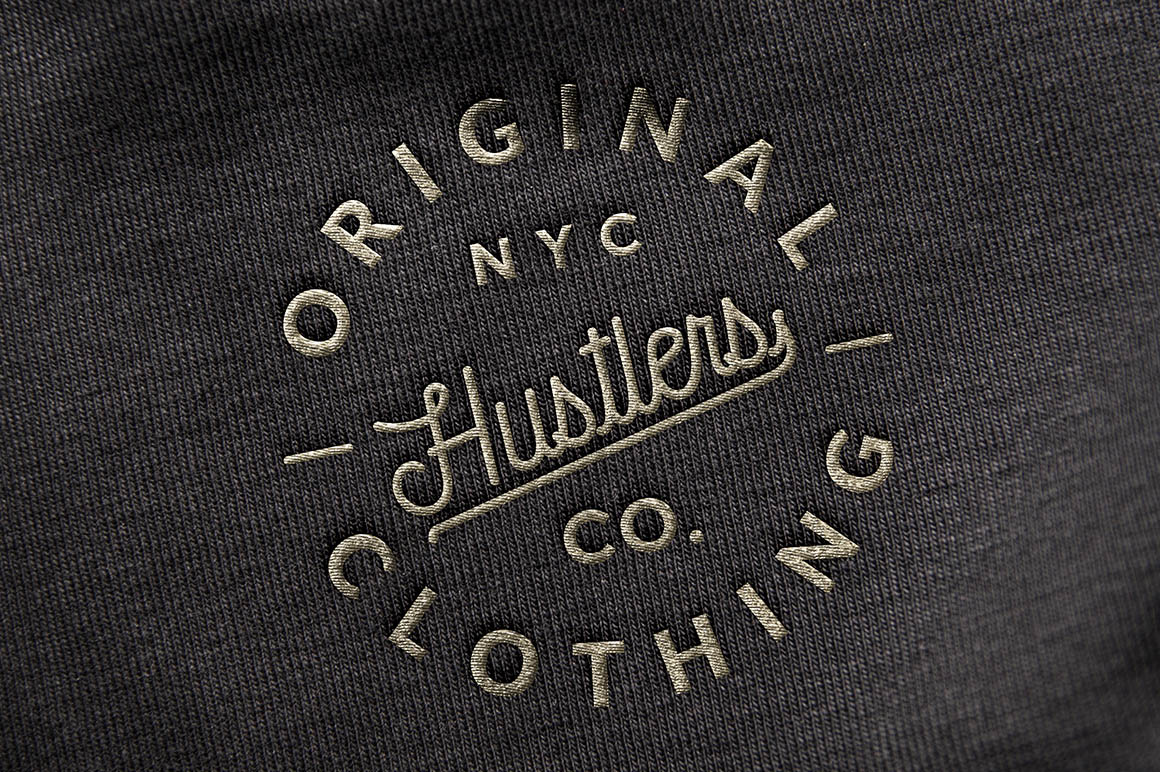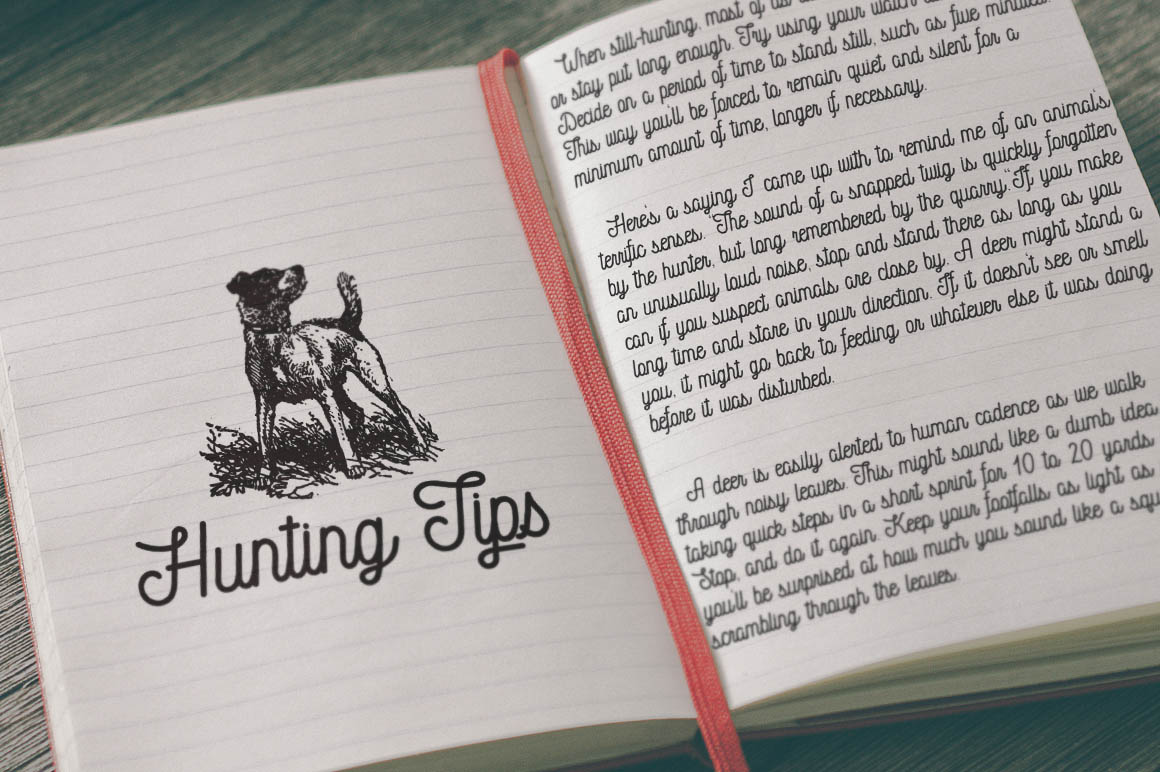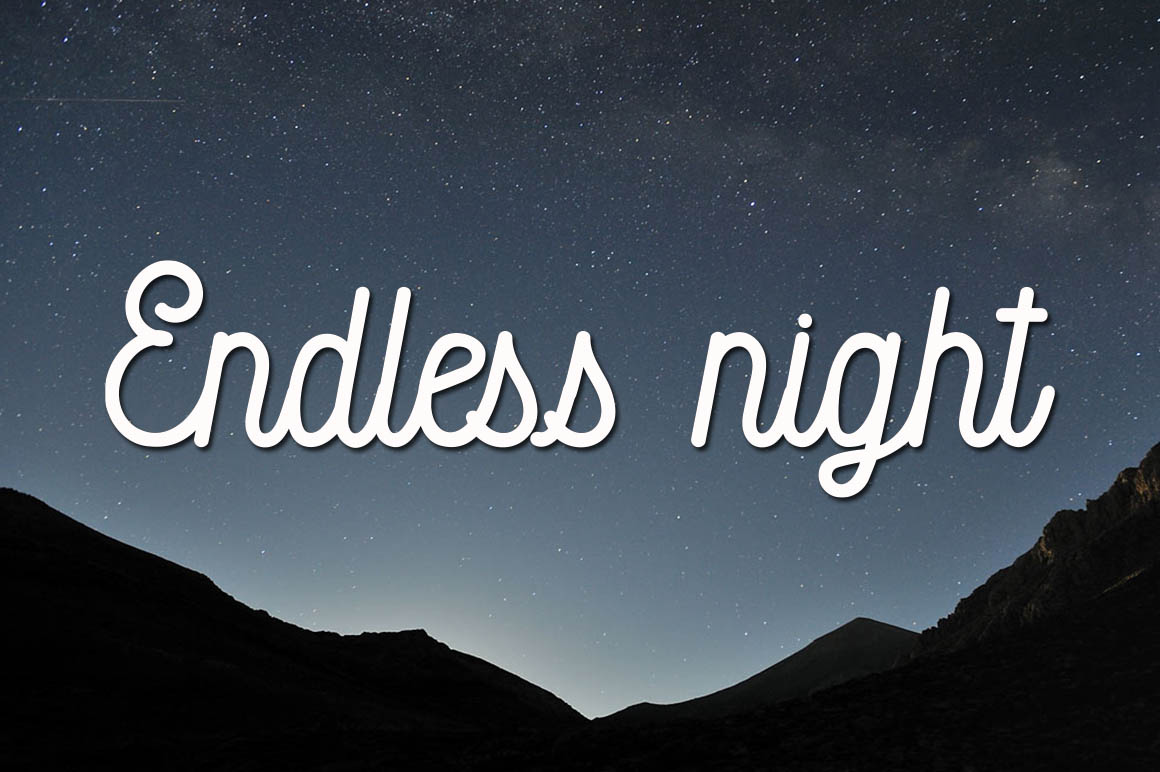 3. Bronson Font Family by Roman Jokiranta
This is a high quality generic font in four styles. Rounded corners give it a warm, friendly way about it. Bronson works extremely well for typing on curved paths (for badges, logos and type based design)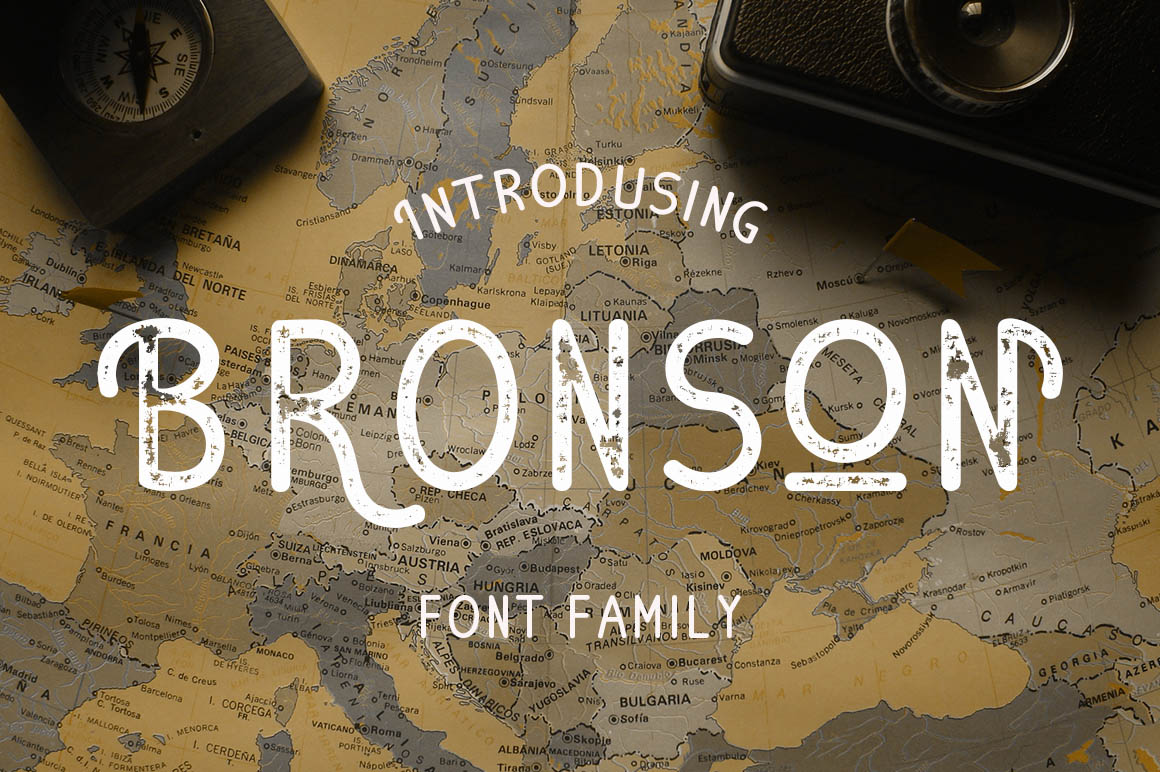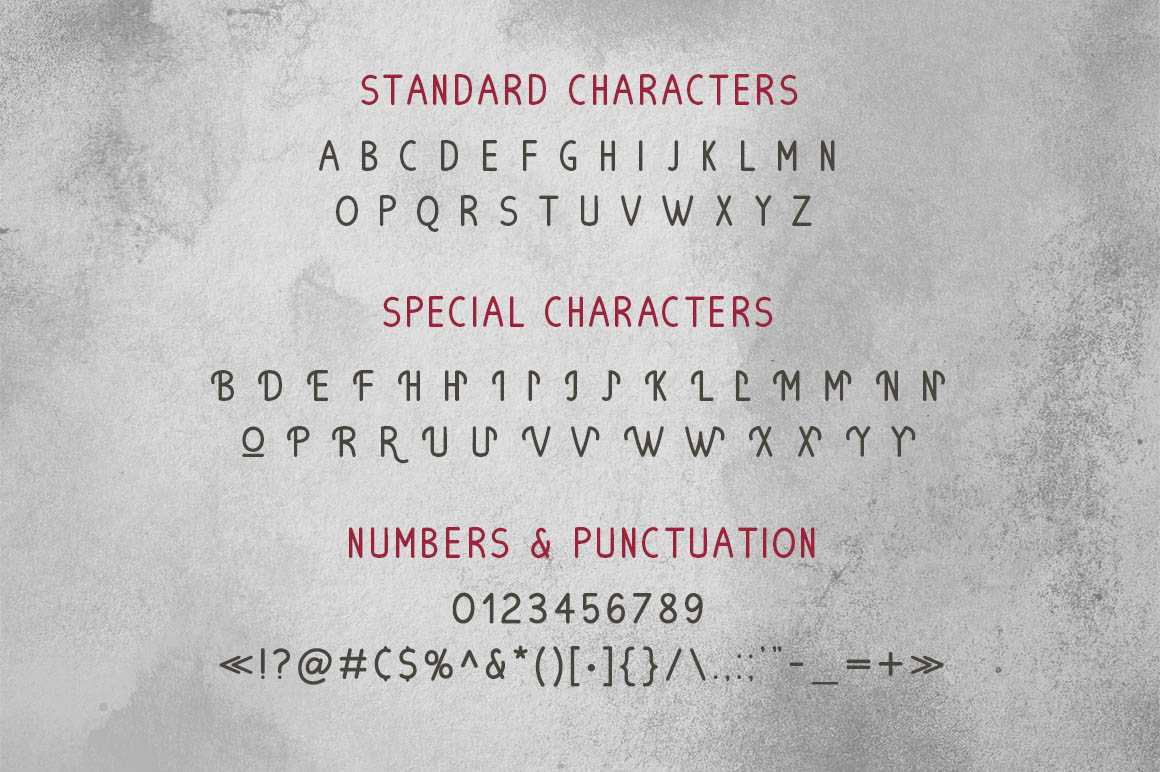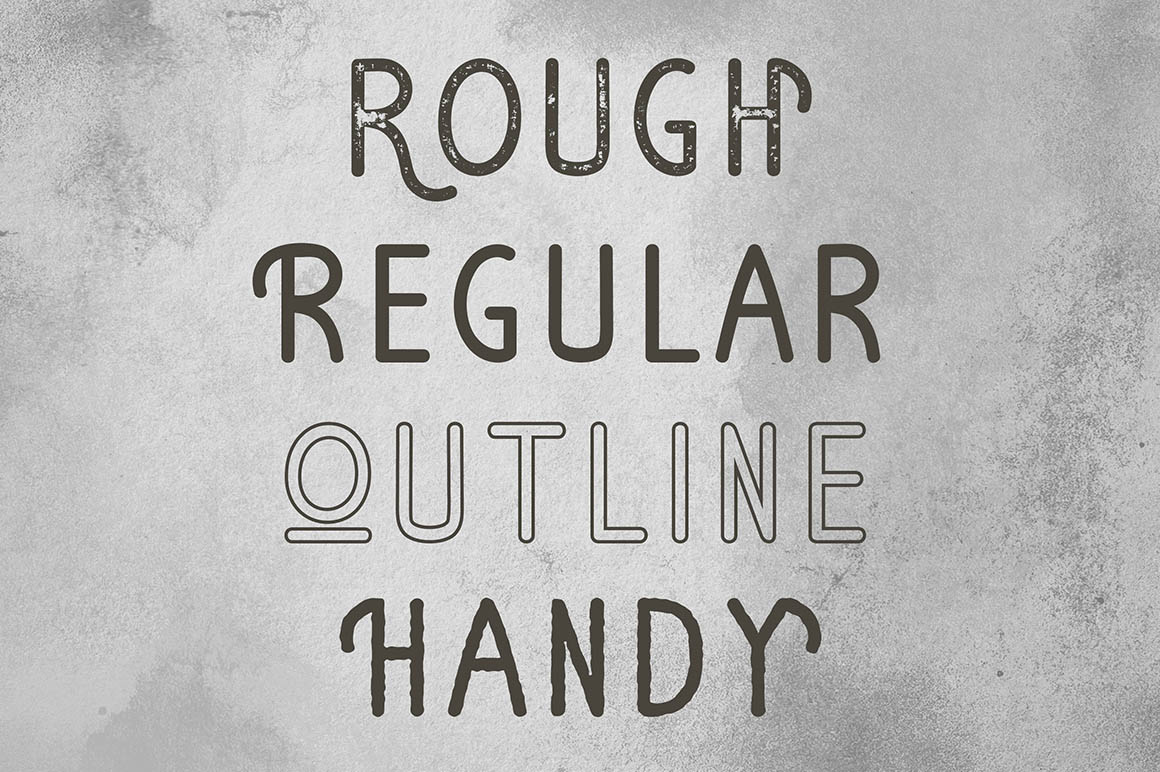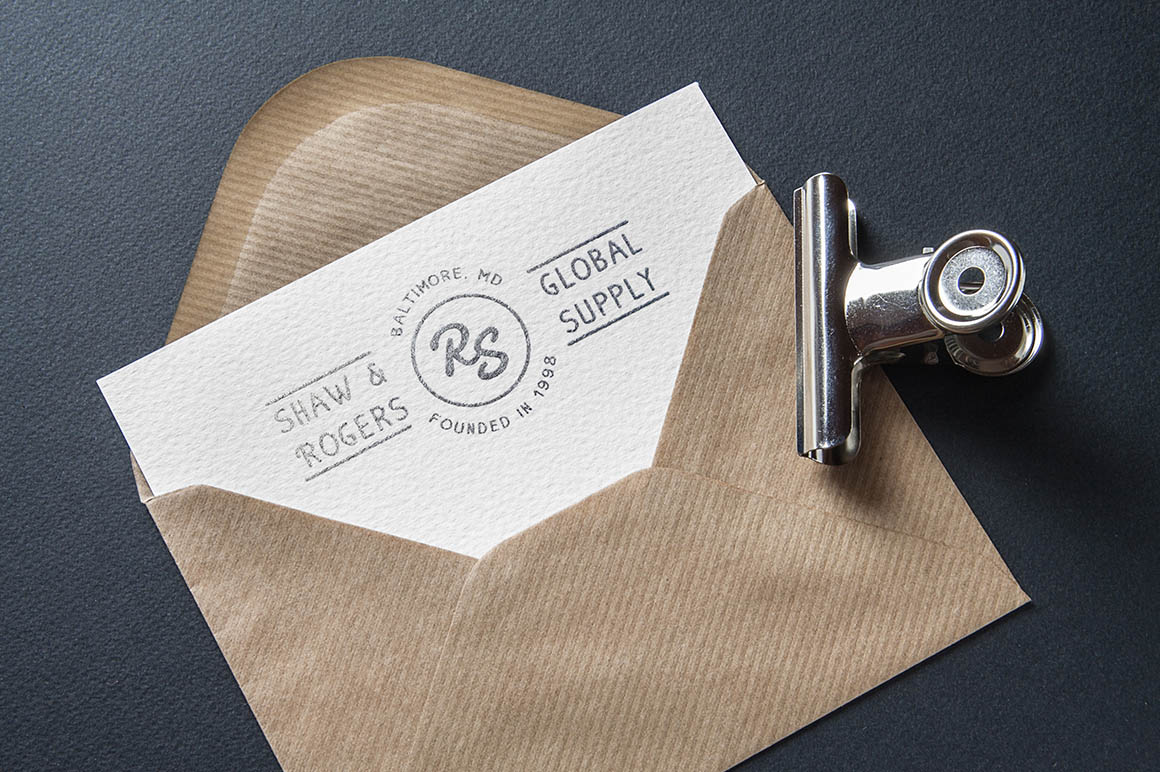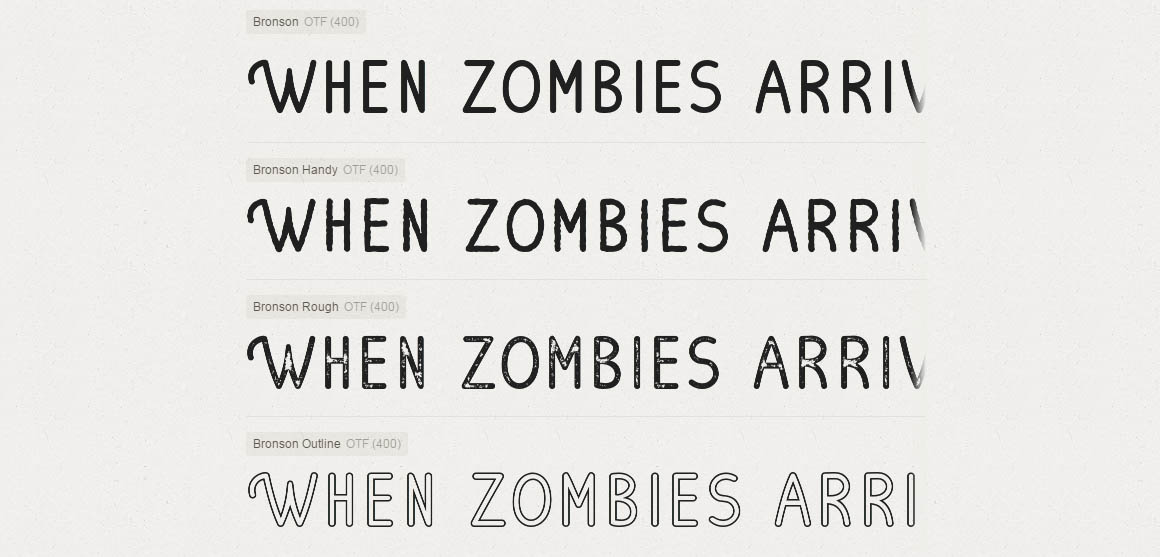 4. Dignity Cursive + Bonus by TSVcreative
Dignity is monoline cursive script with opentype features, extra bonus fonts & goodie bag!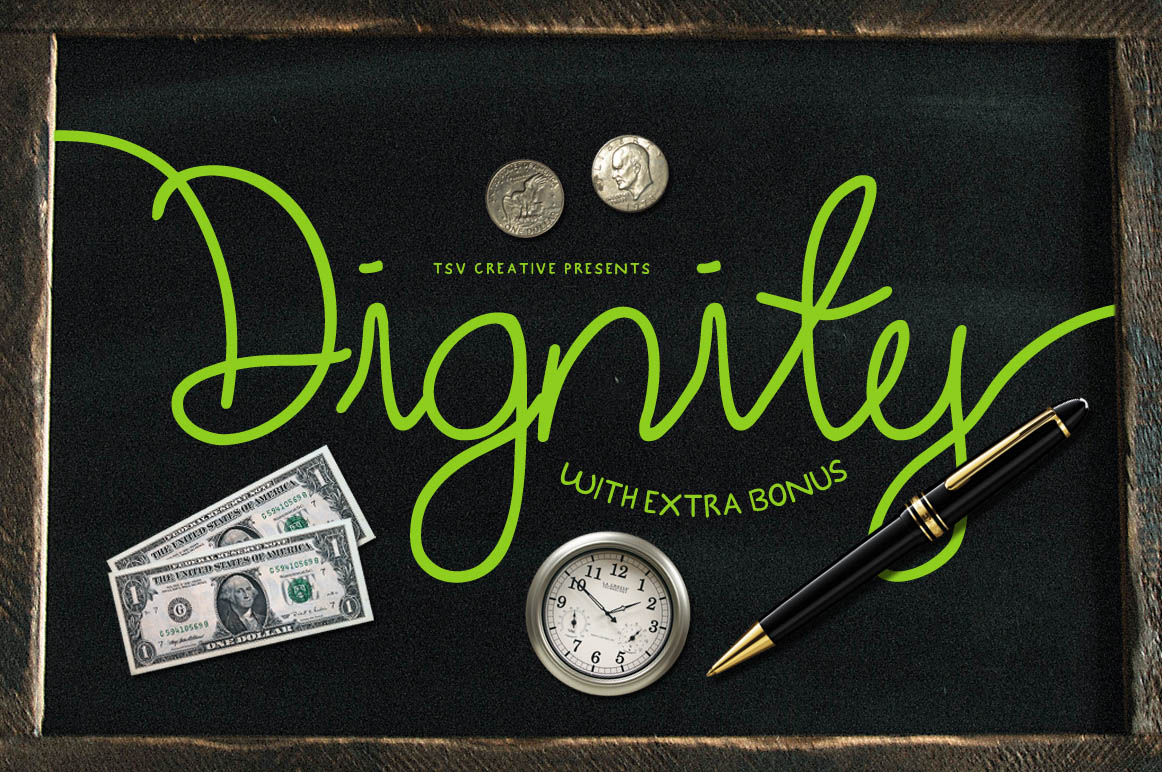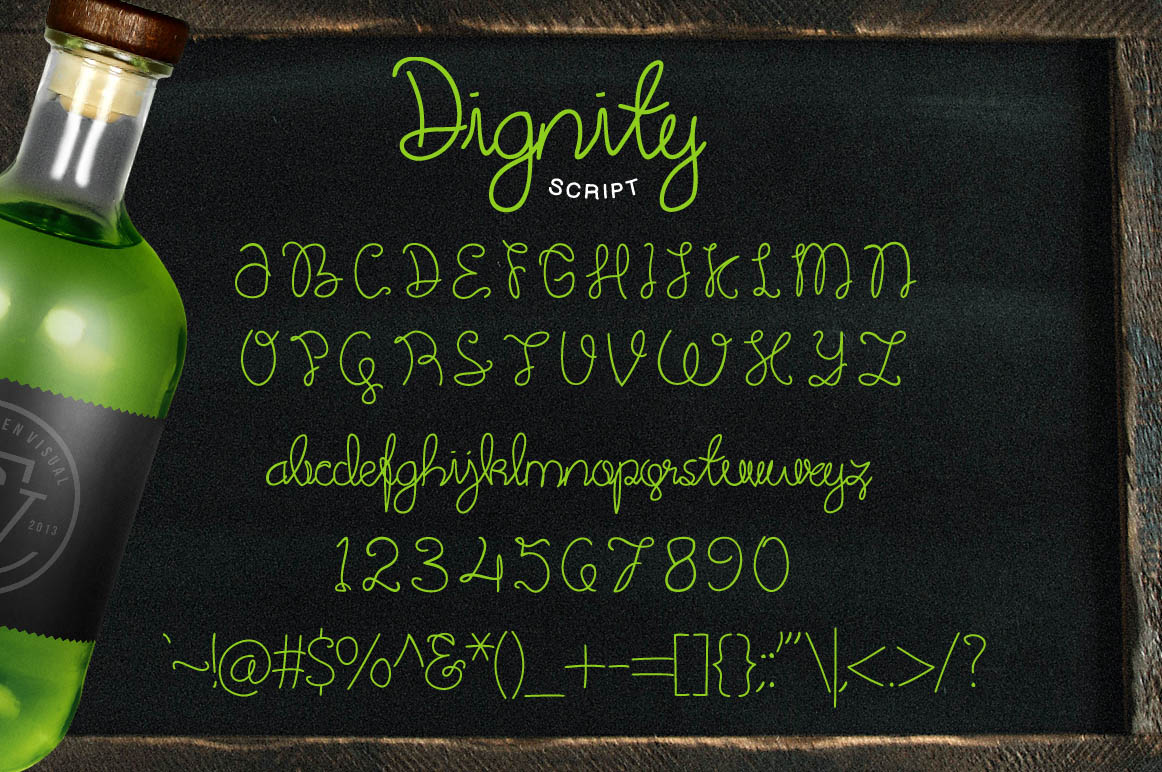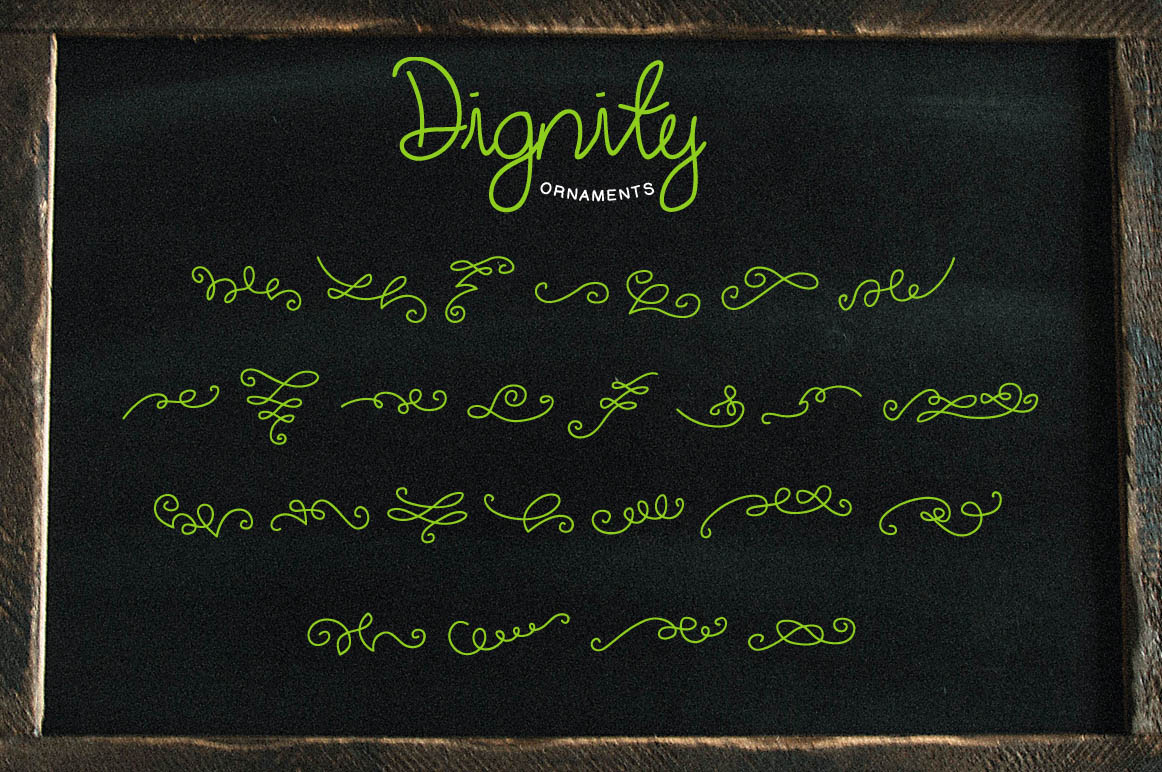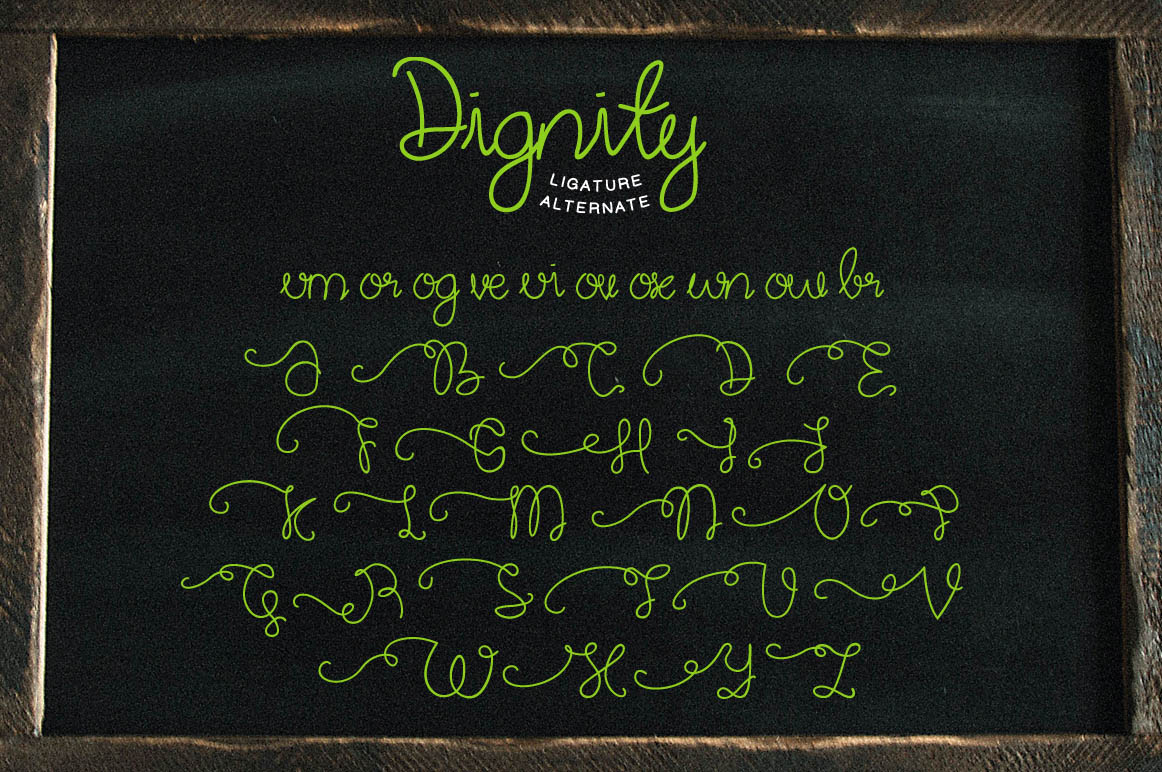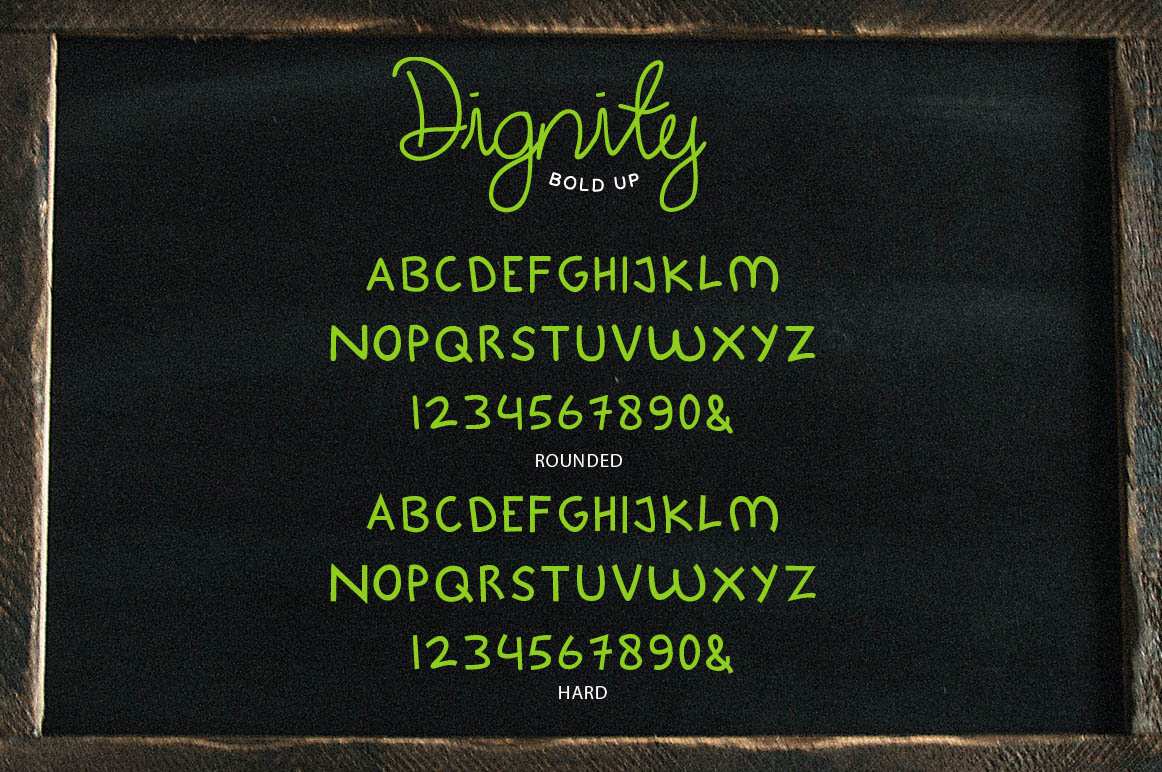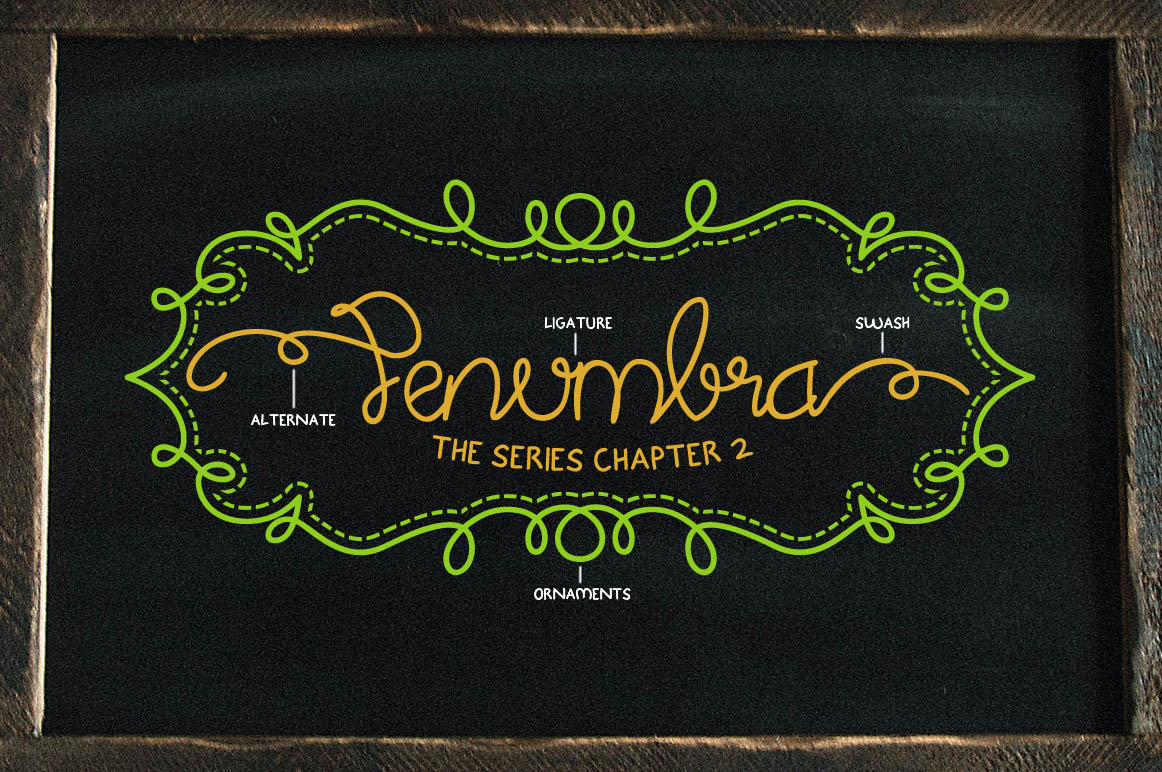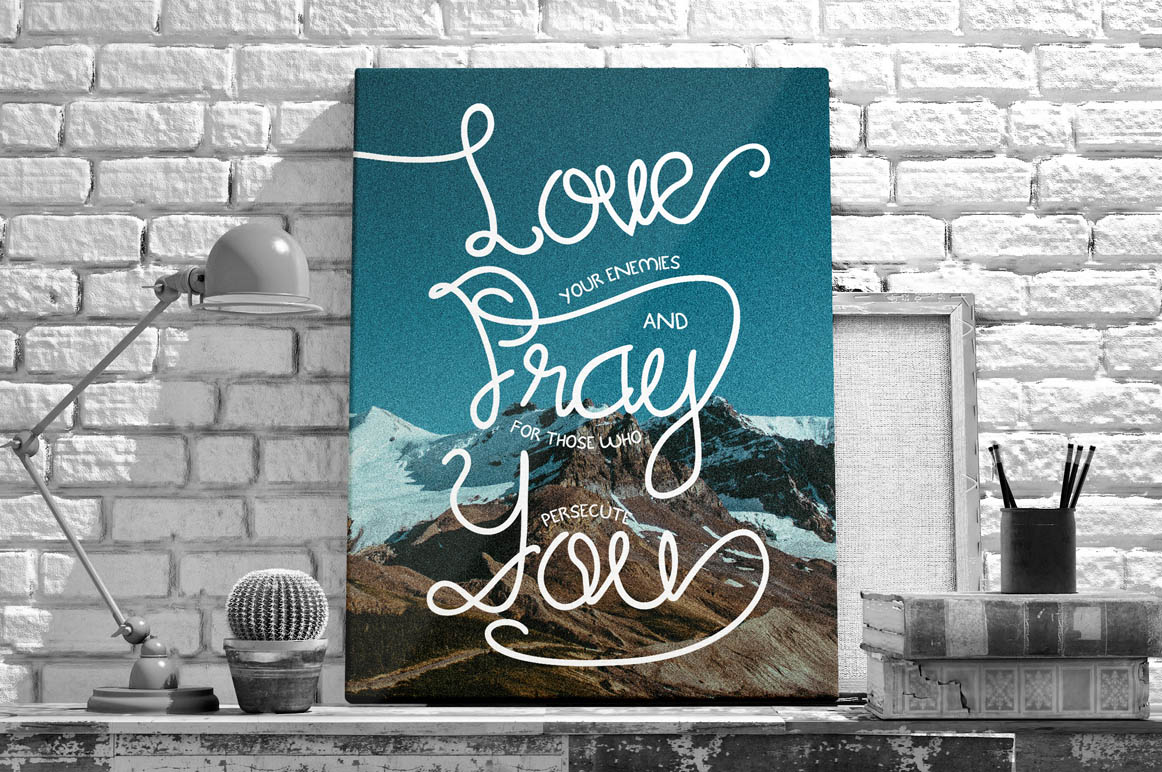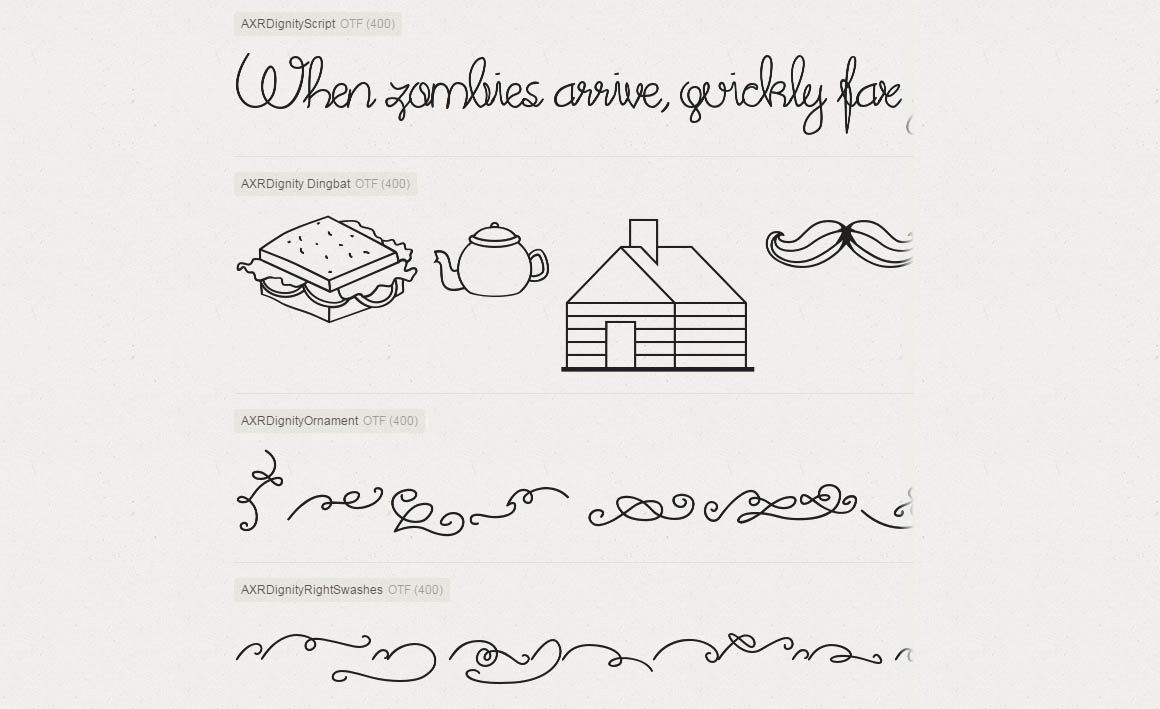 5. Another Whiskey Label Font by Trivia
Another interpritation of Whiskey Label Font! Modern and fresh. Uppercase letters. In ZIP archive you will get two EPS CS3 files with vector letters and sample label design. Also you will get two fonts in clean and rough view in OTF and WOFF formats.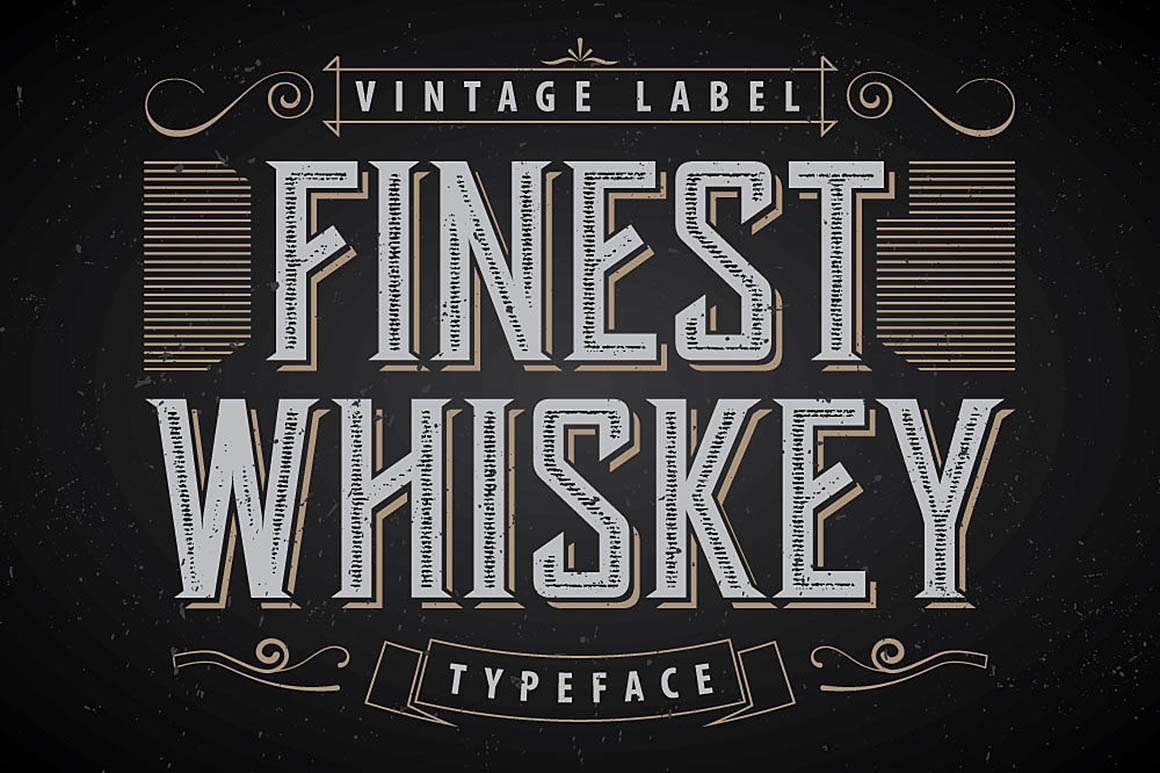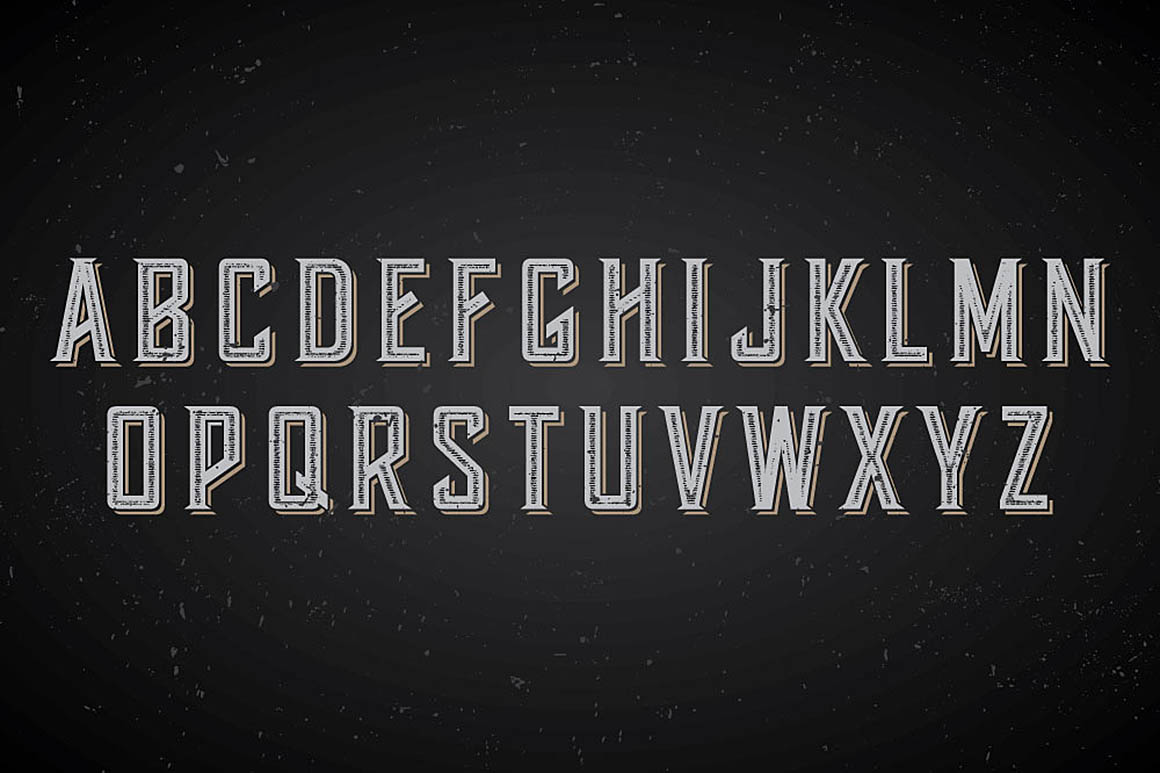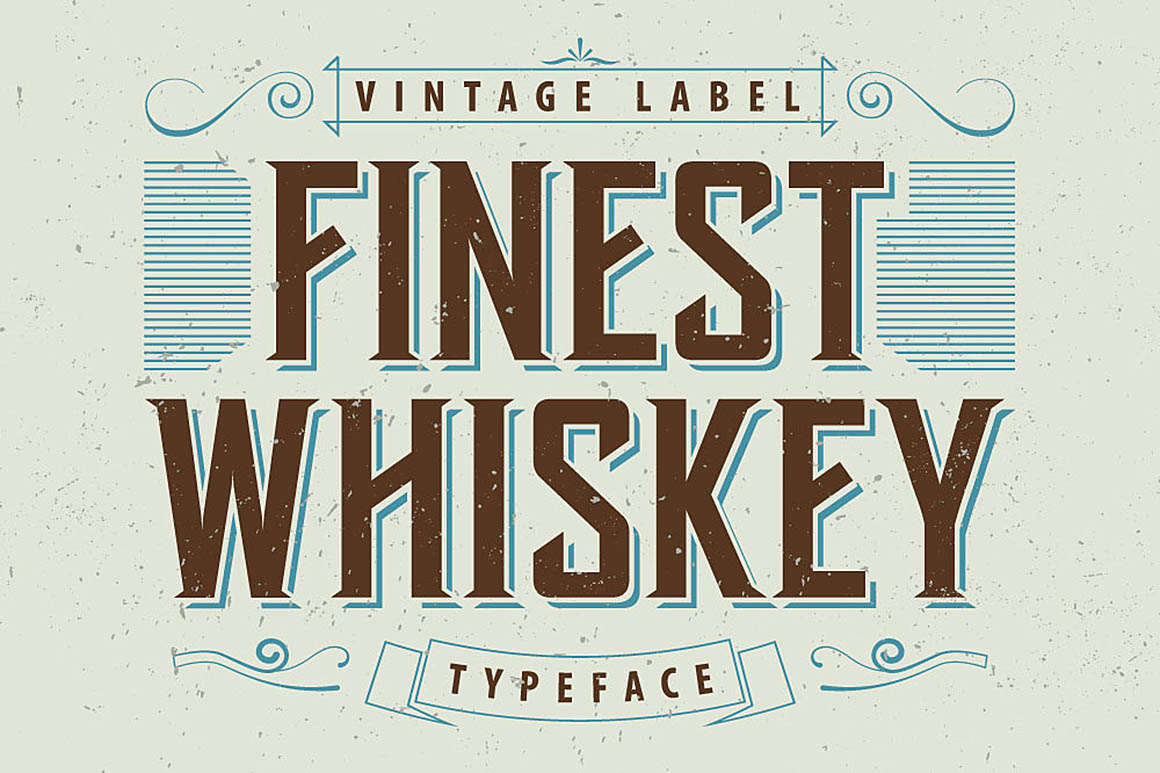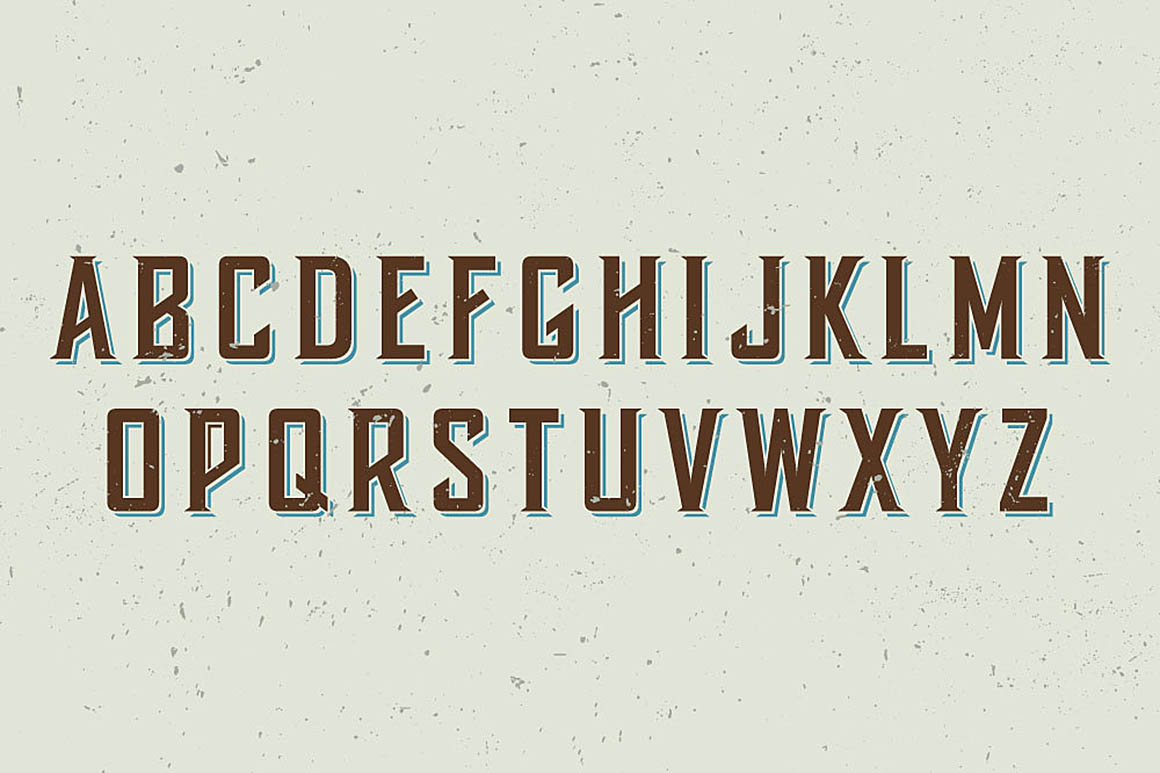 6. Bandidas Label Font by Trivia
Uppercase letters. In ZIP archive you will get two EPS CS3 files with vector letters and sample label design including hand drawn pistols and wings. Also you will get two fonts in clean and rough view in OTF and WOFF formats.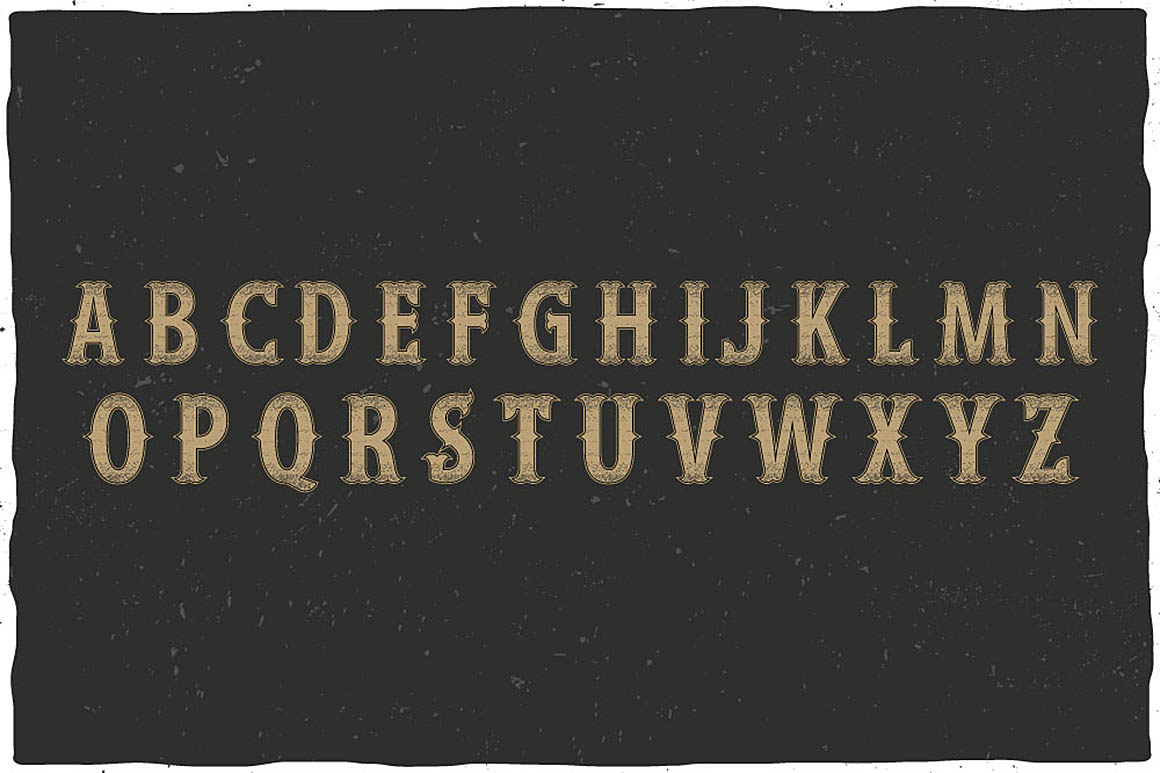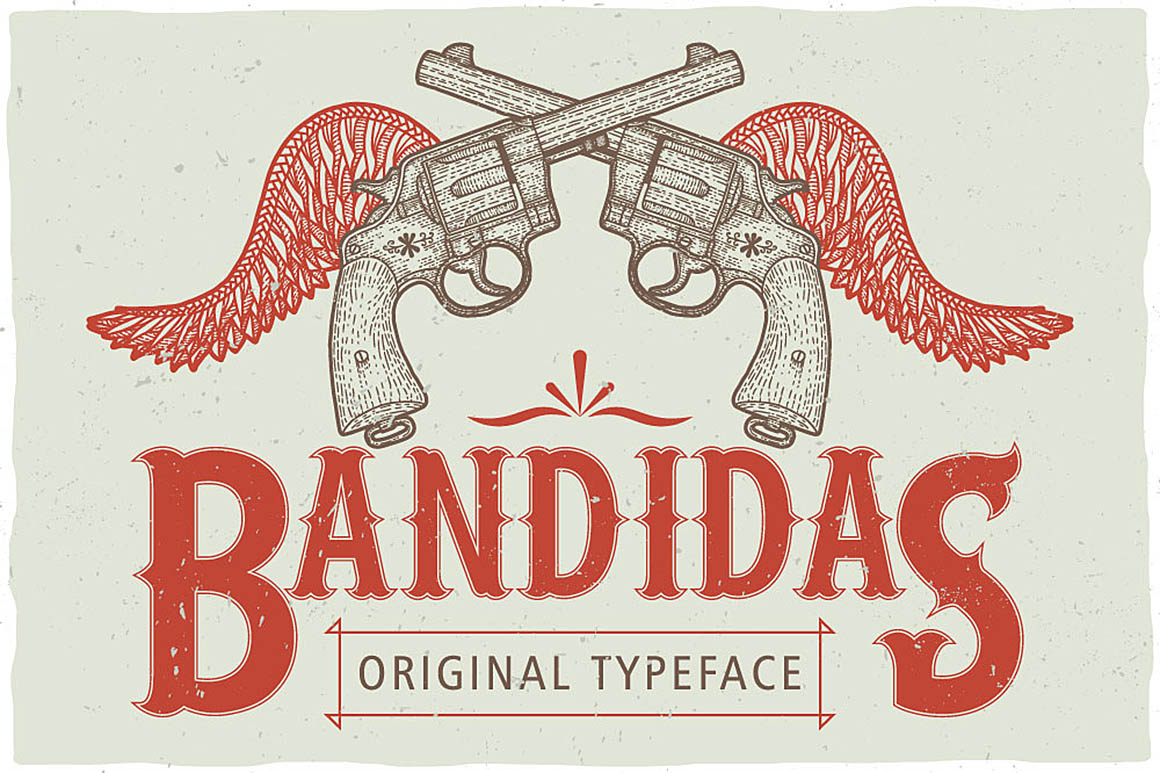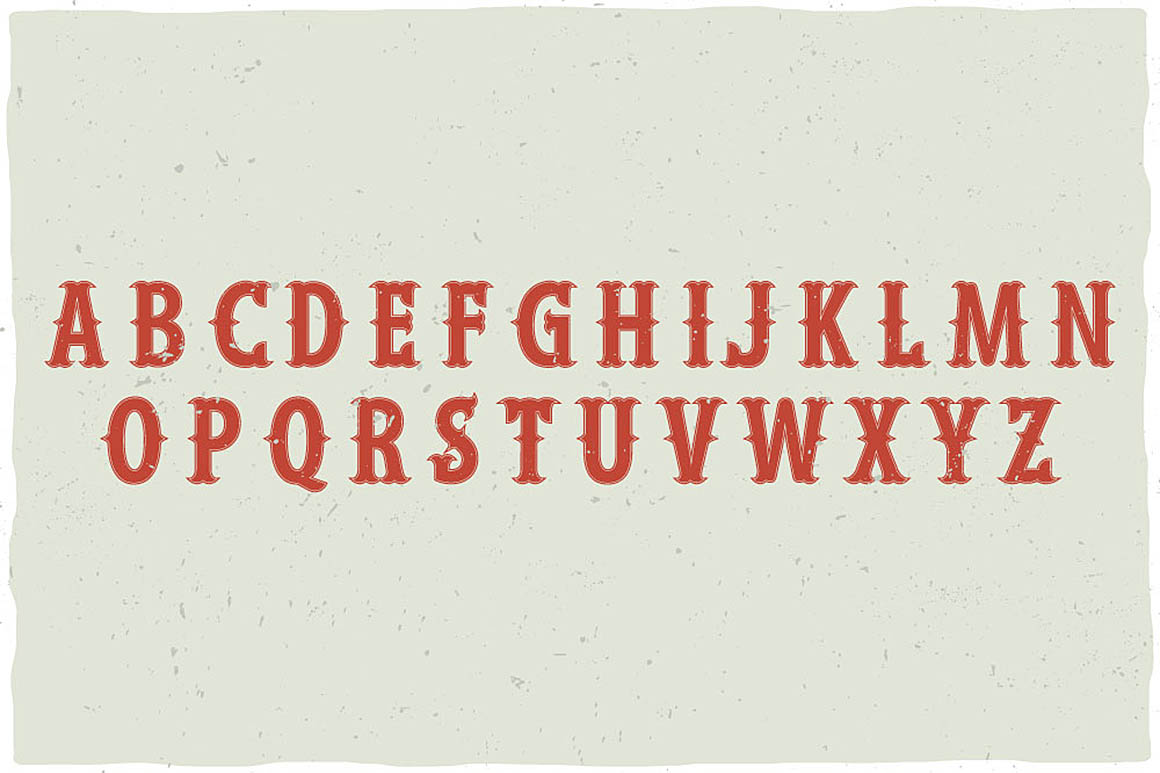 7. Bourbon Whiskey Typeface by Trivia
Uppercase letters. In ZIP archive you will get two EPS CS3 files with vector letters and sample label design. Also you will get this font with shadow in OTF and WOFF formats.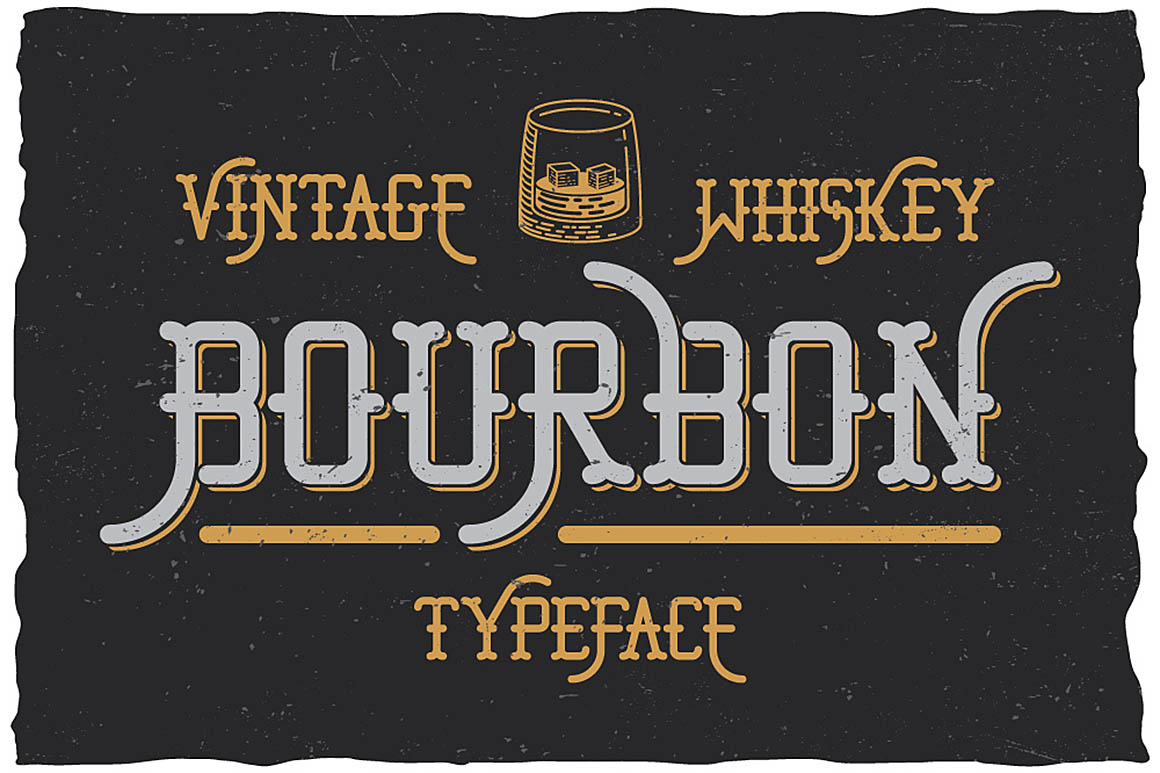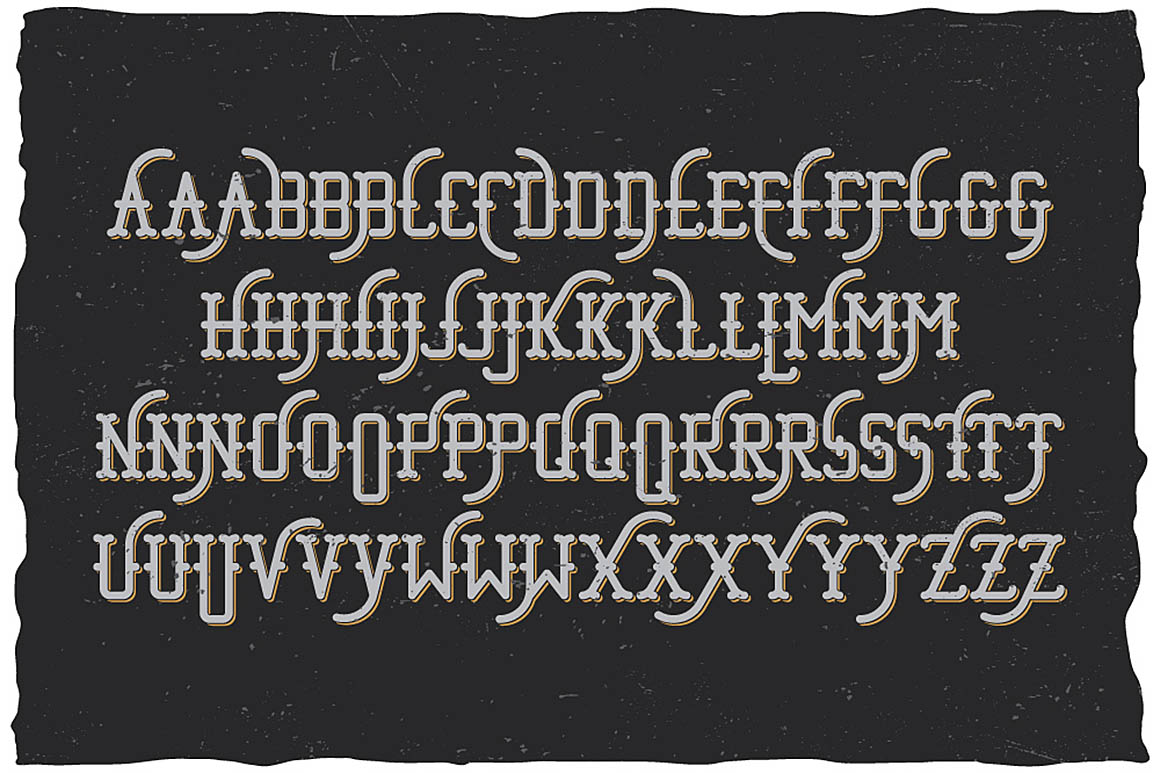 8. Whiskey Shine Typeface by Trivia
Looks good on any label design, t-shirts, posters etc. In ZIP archive two color versions in EPS 10 format. Also there OTF and WOFF font files with Shine version of letters in Uppercase and Clear version of letters in lowercase.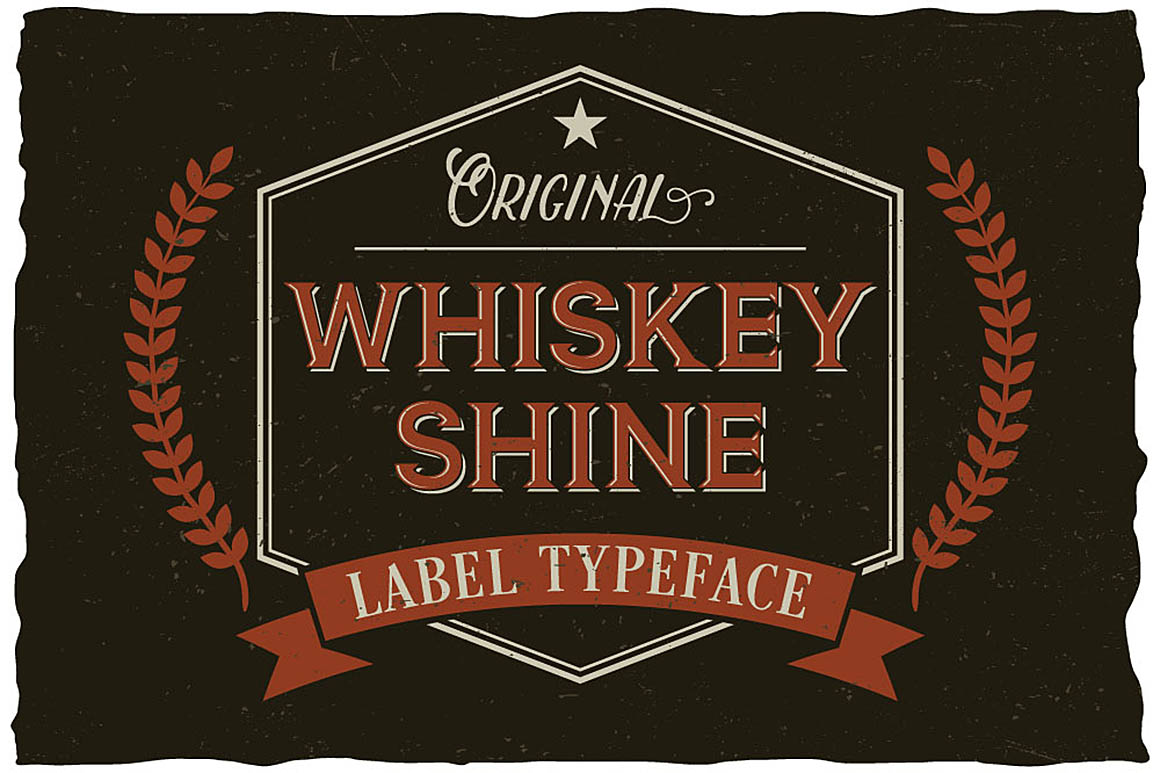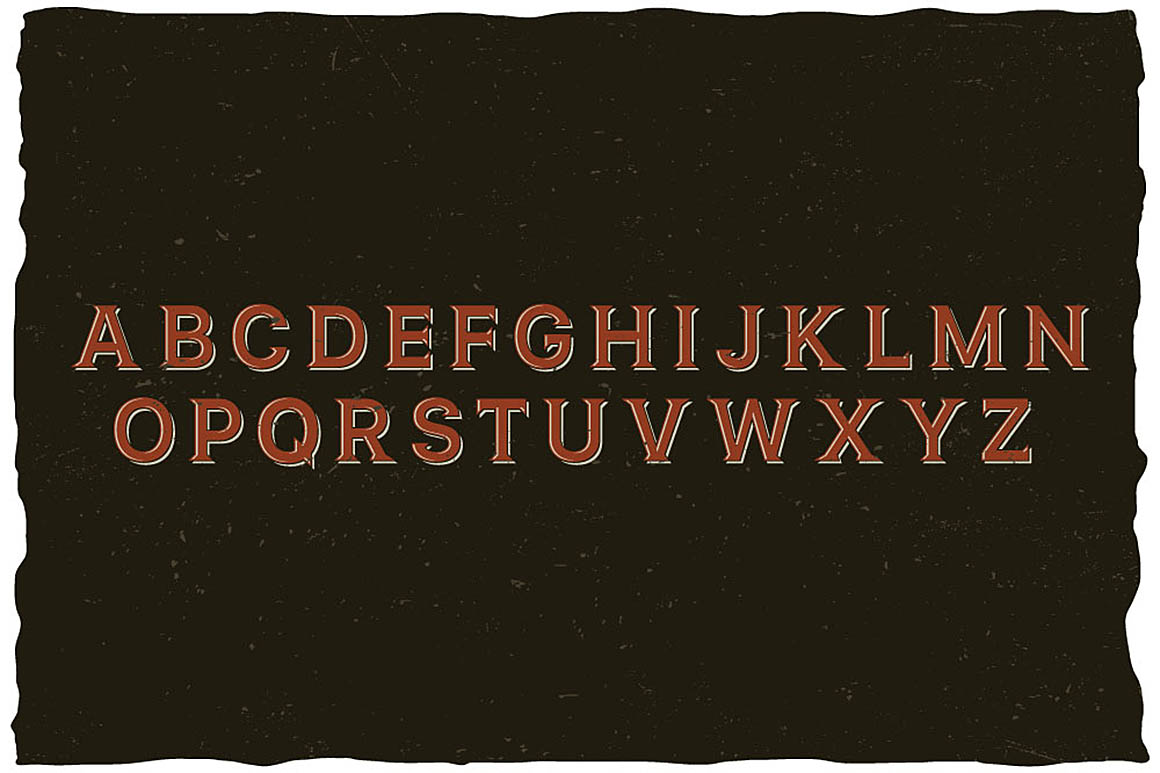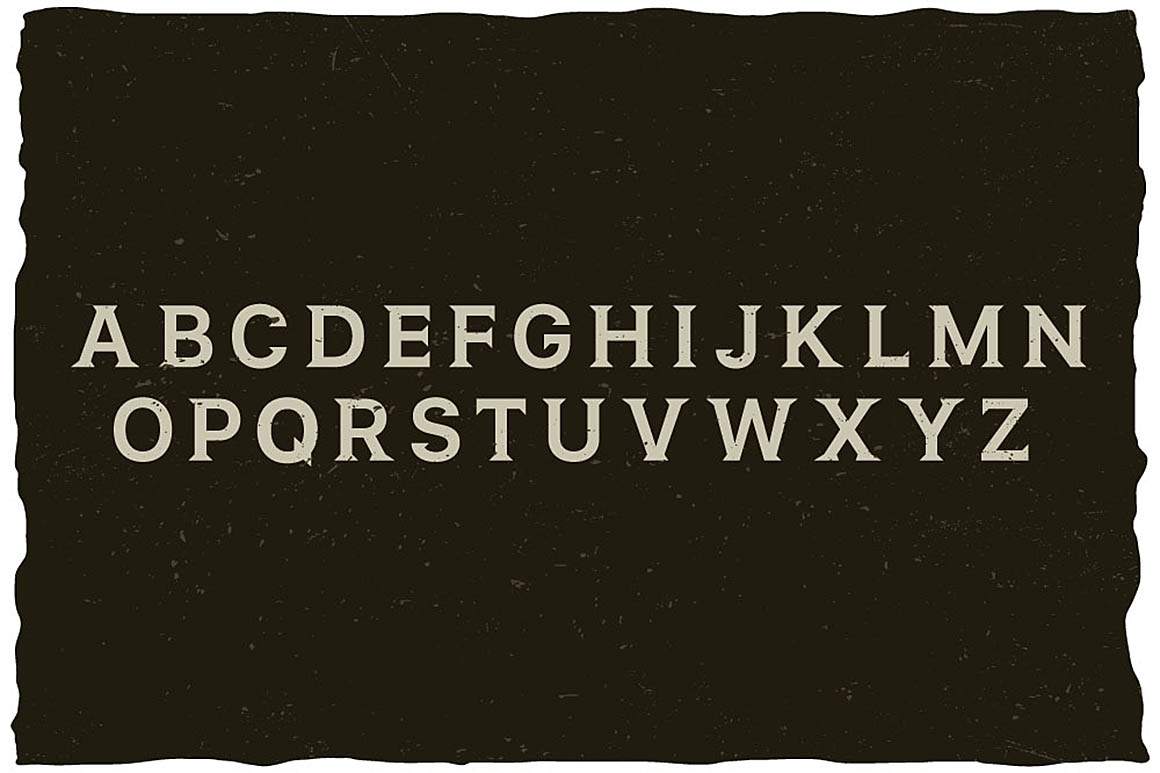 7+1 Logo Templates, Graphics & Photos
1. 50 Vintage Animal Logo by TSVcreative
50 handdrawn animals badges / logos inspired from the wildlife and nature. Carefully handdrawn to get authentic vintage looking and ready to use for your project!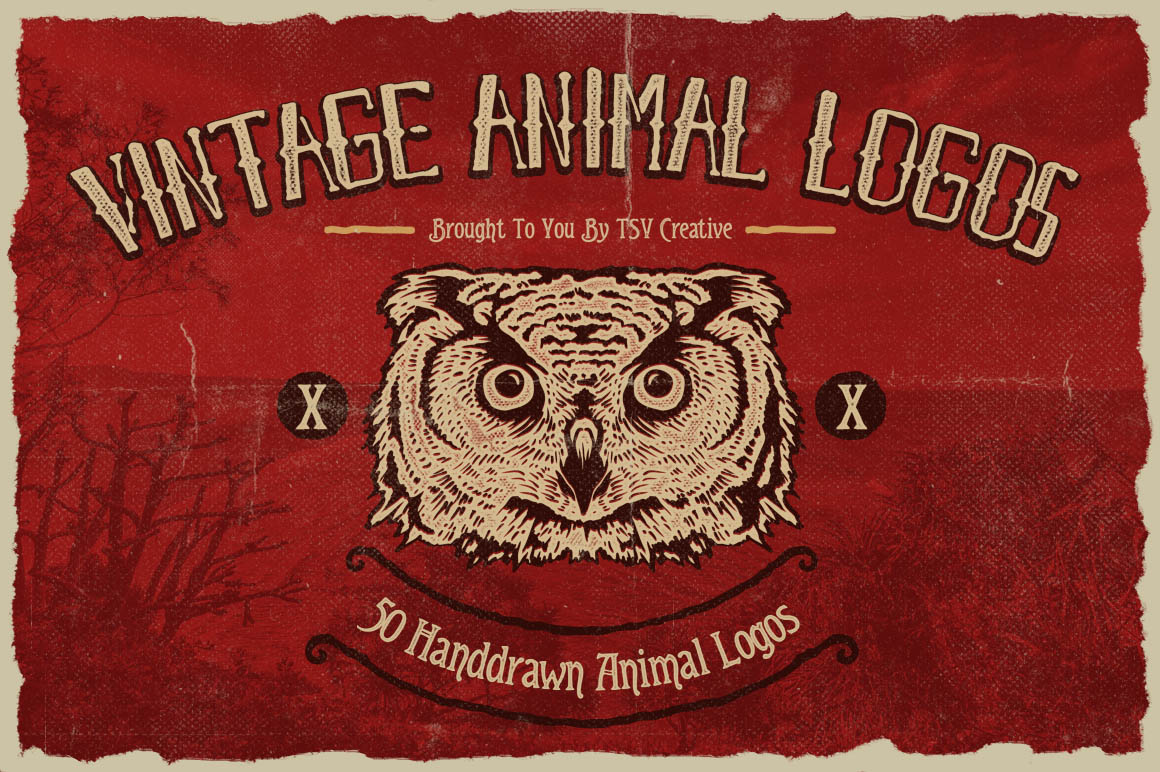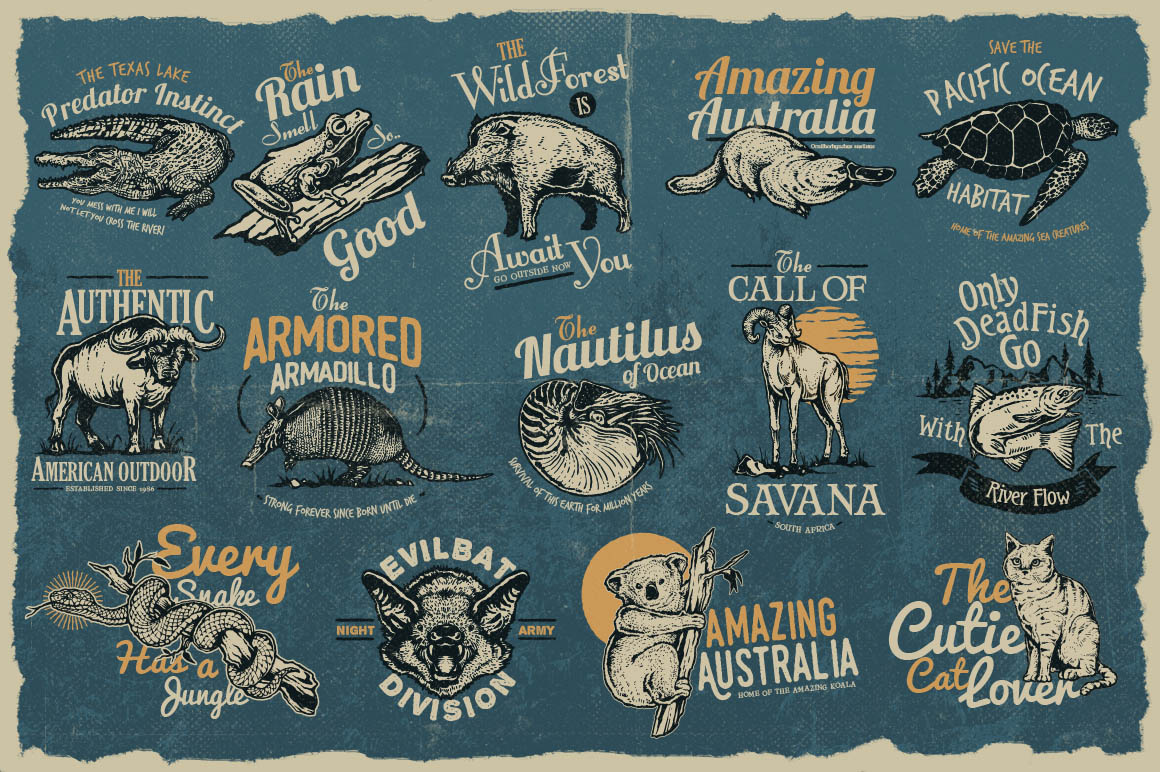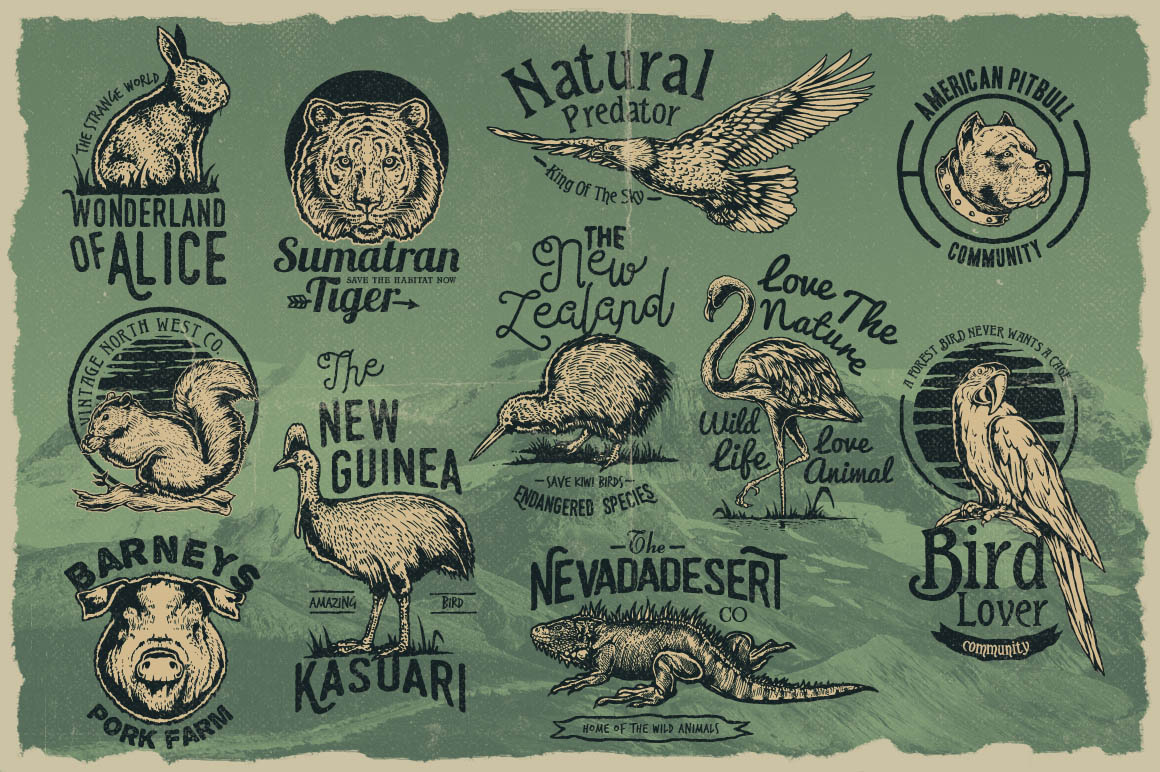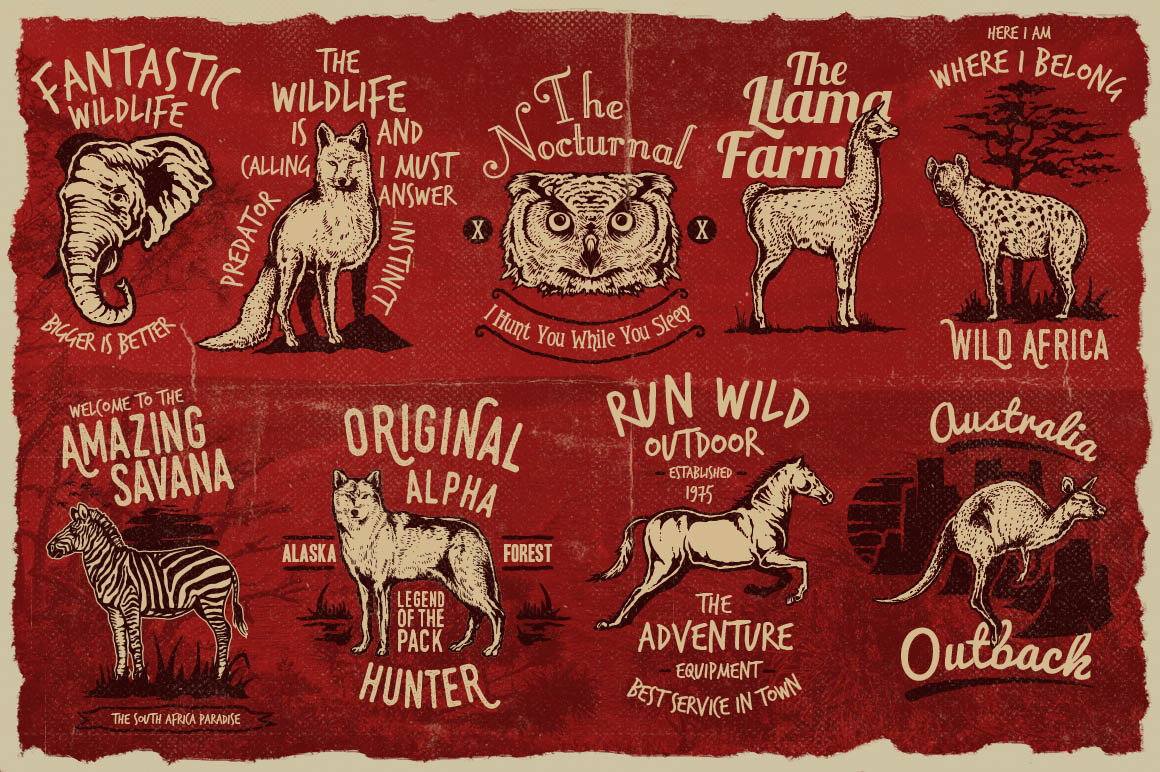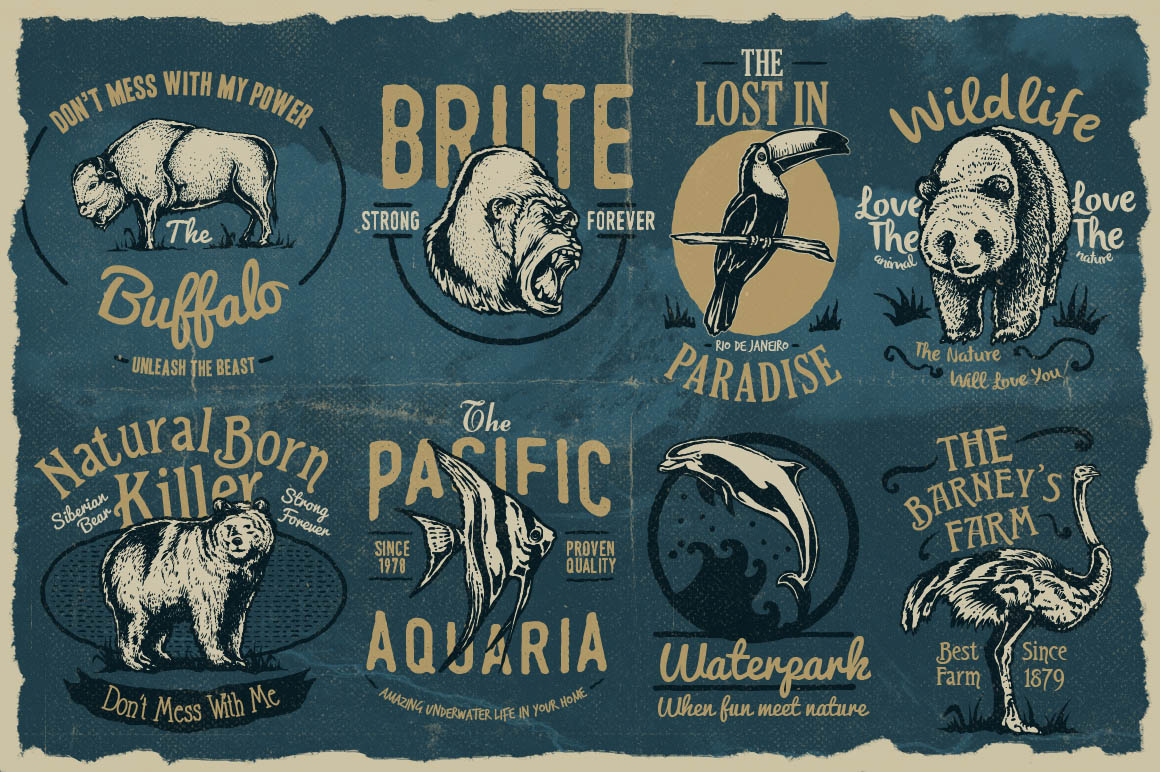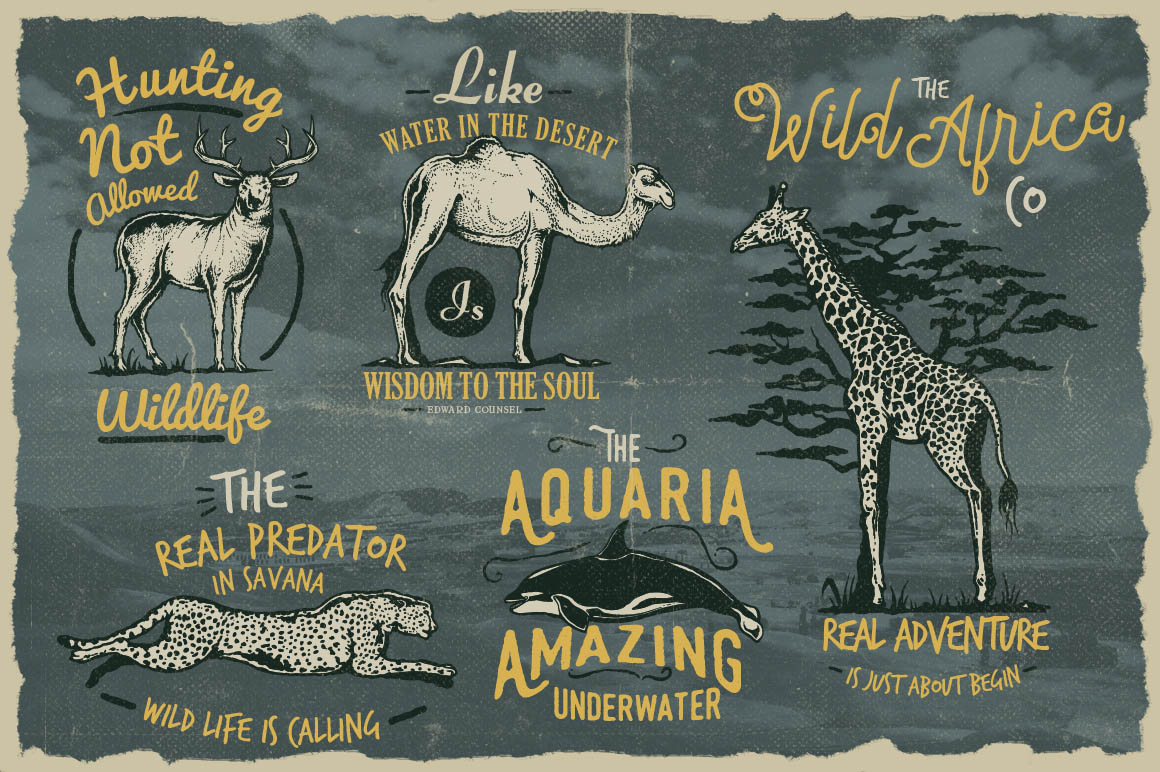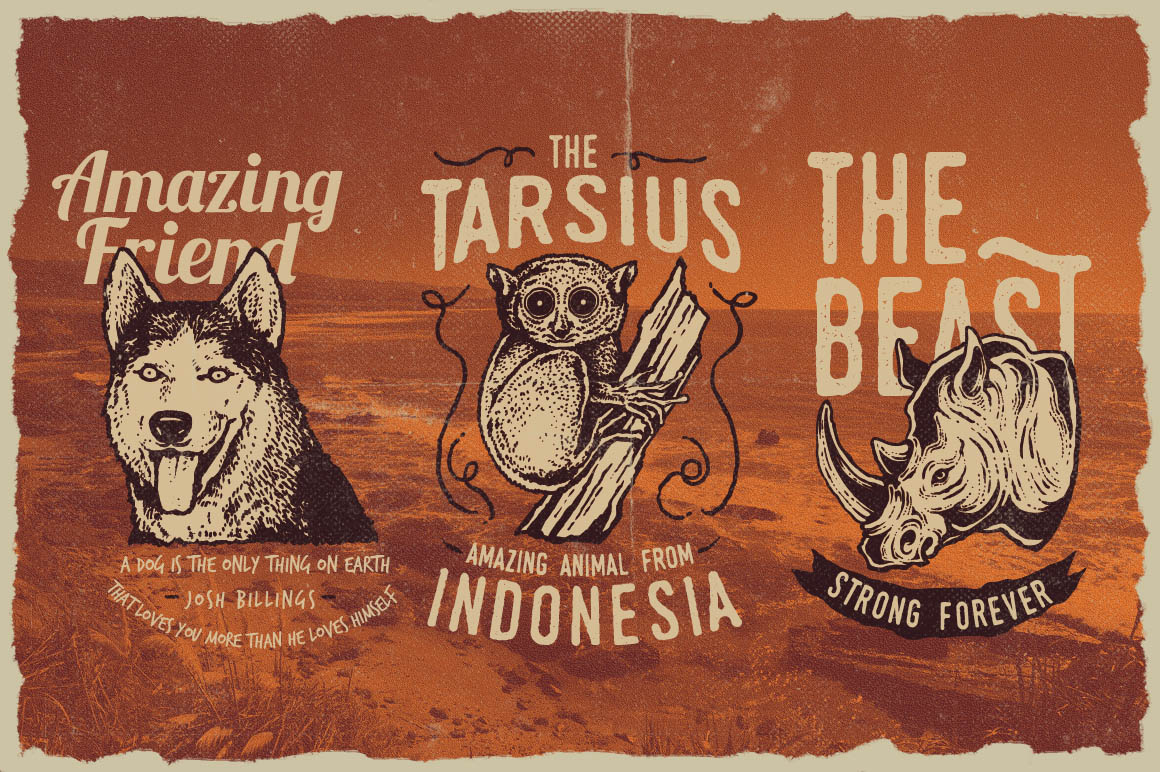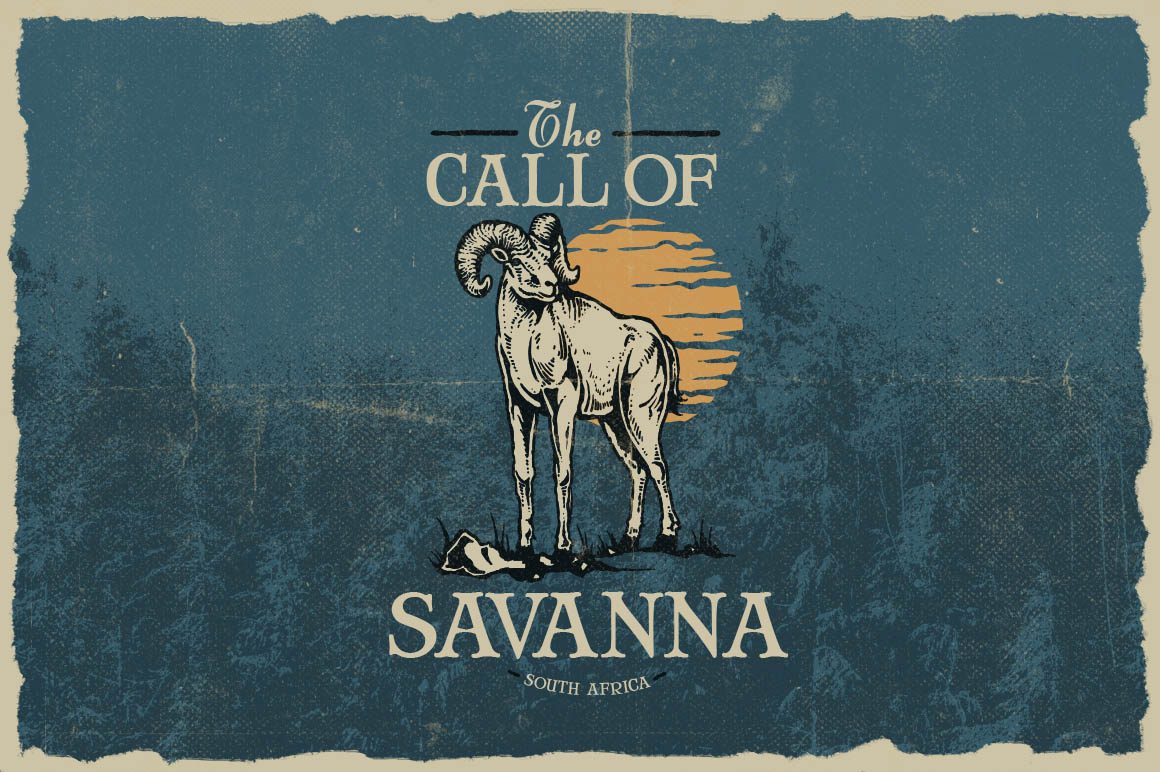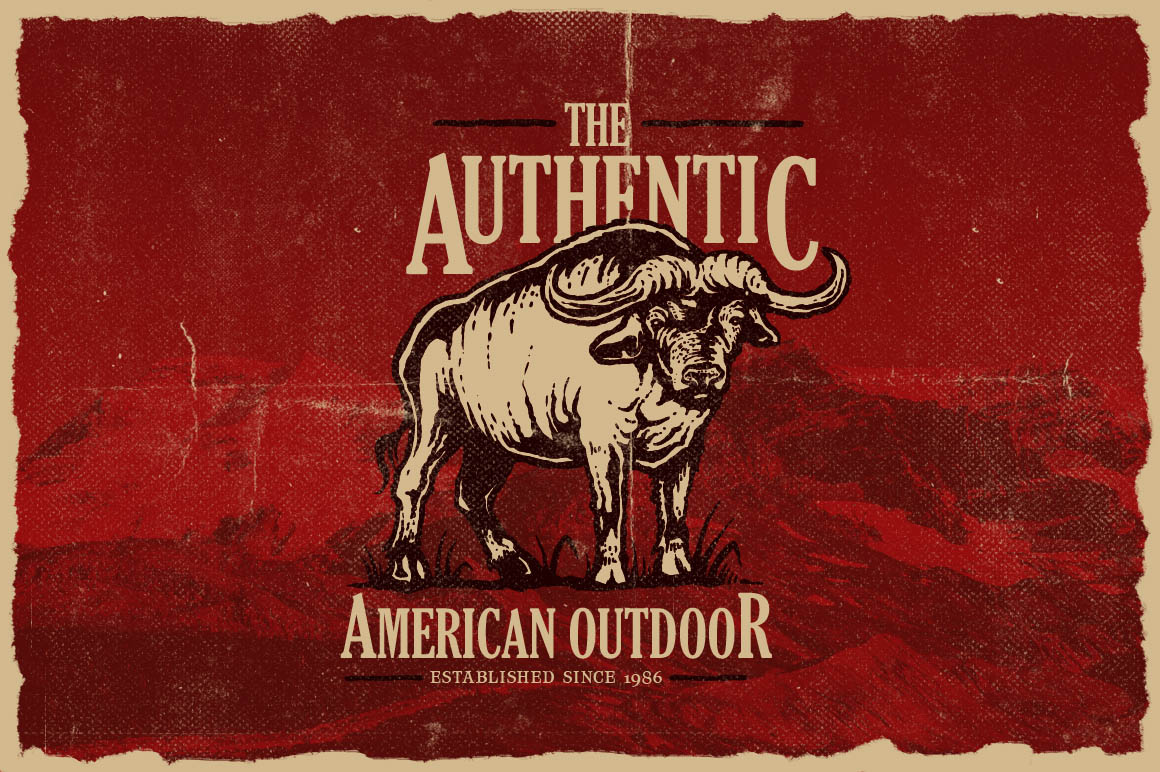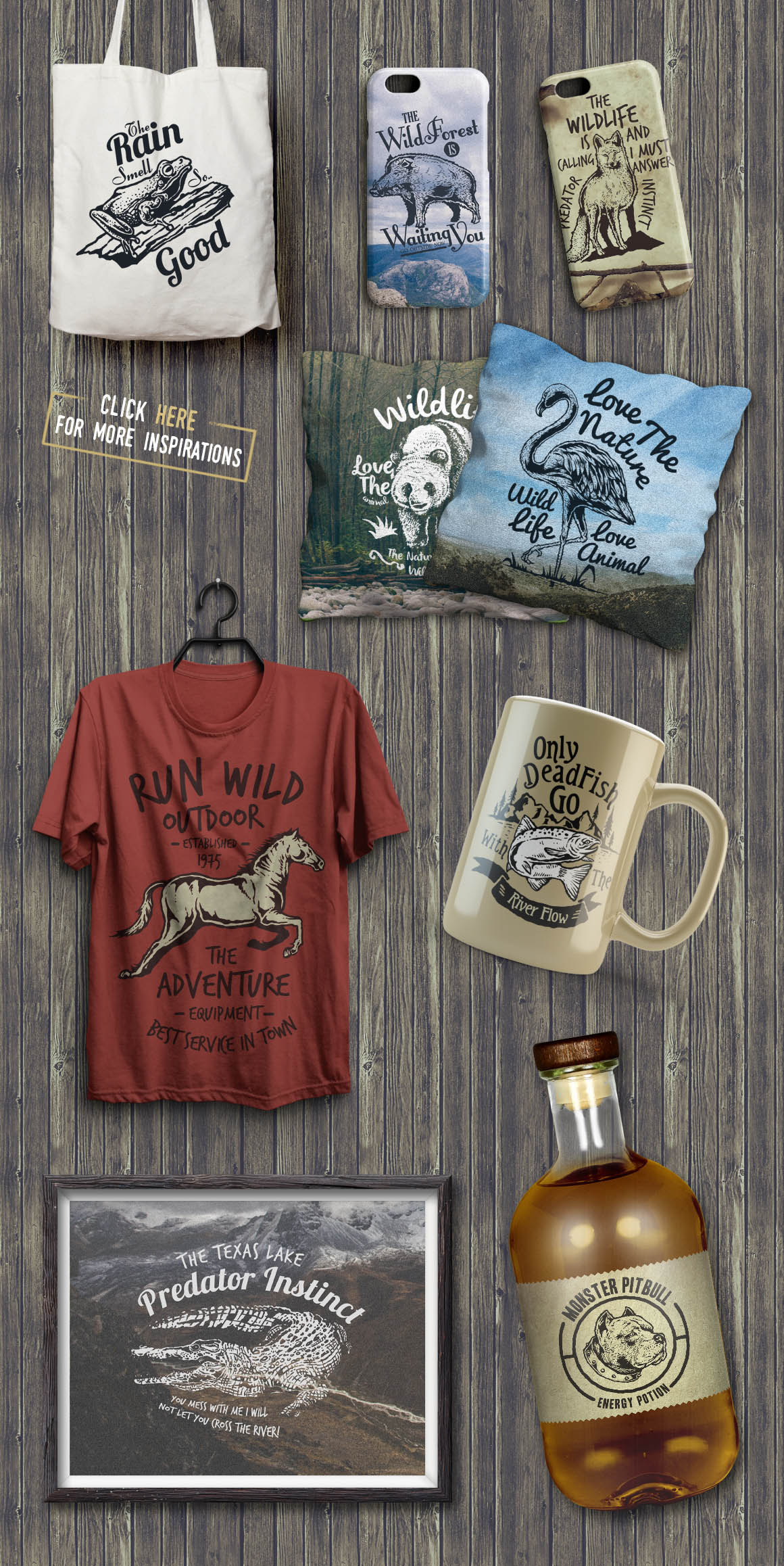 2. 50 Vintage Personal Logo by TSVcreative
50 handdrawn personal branding / name based logo designs ( badges ). If you're a designer, videographer, photographer, artist or work in creative industry so this product is right for you!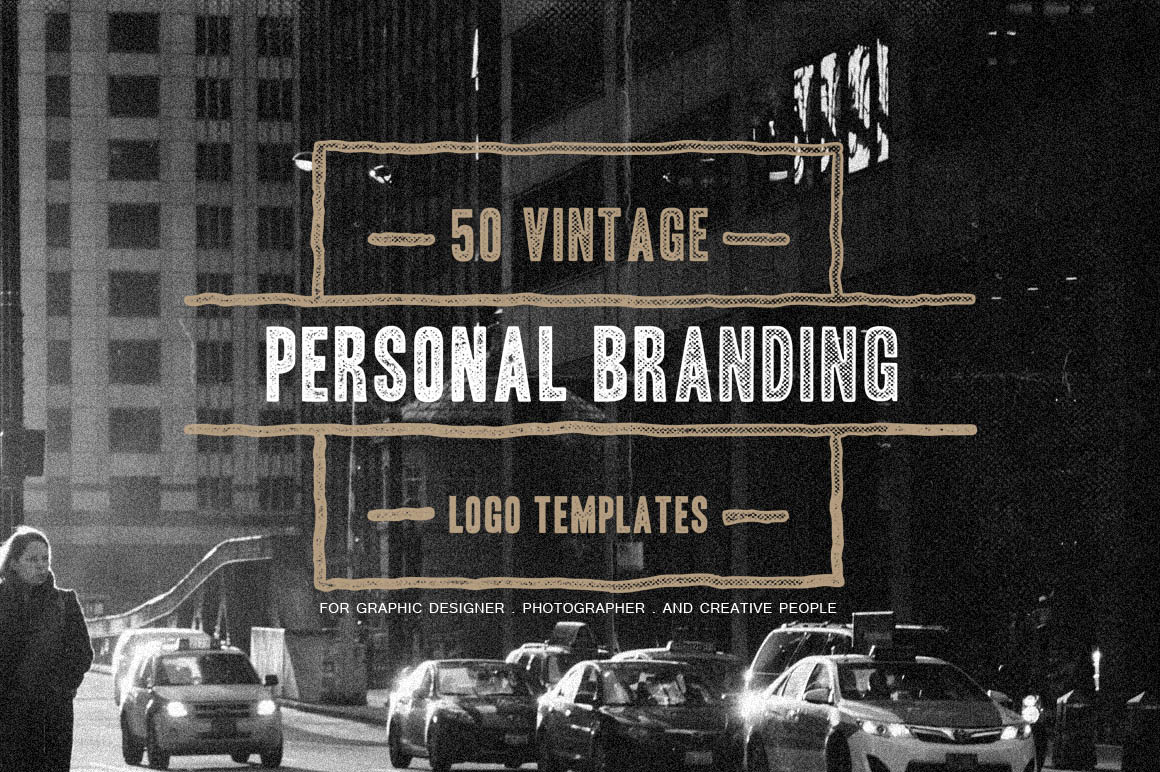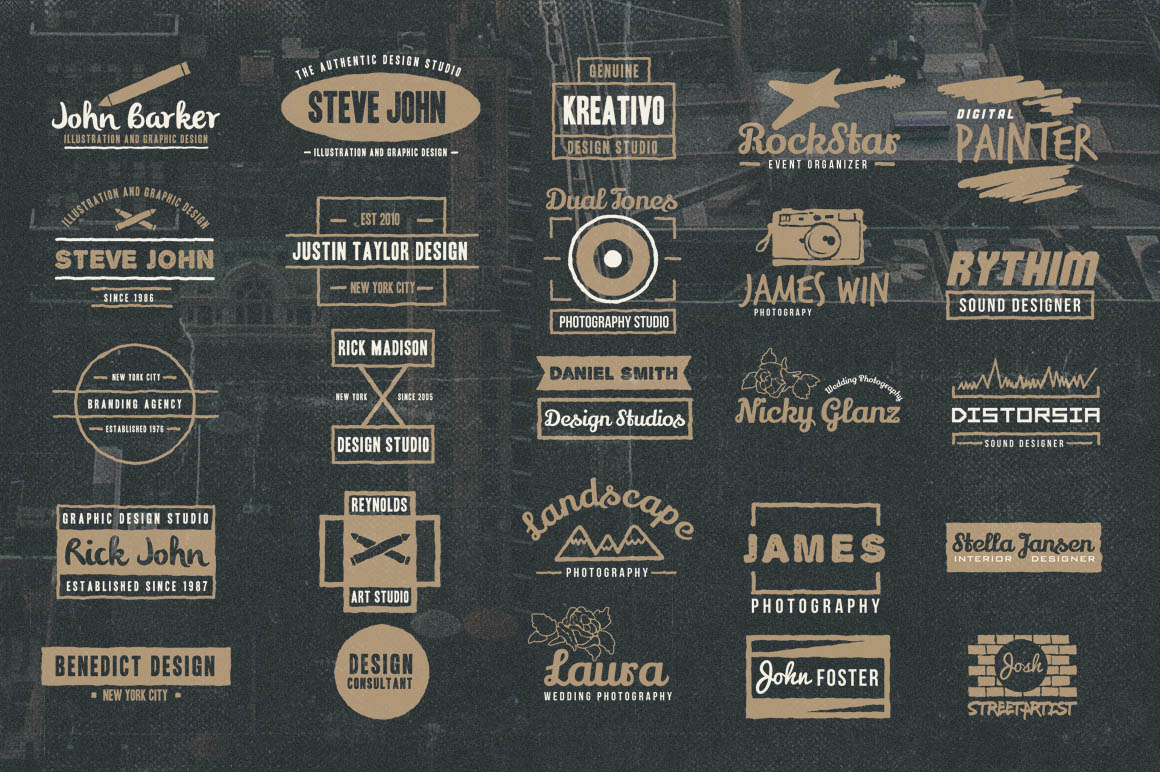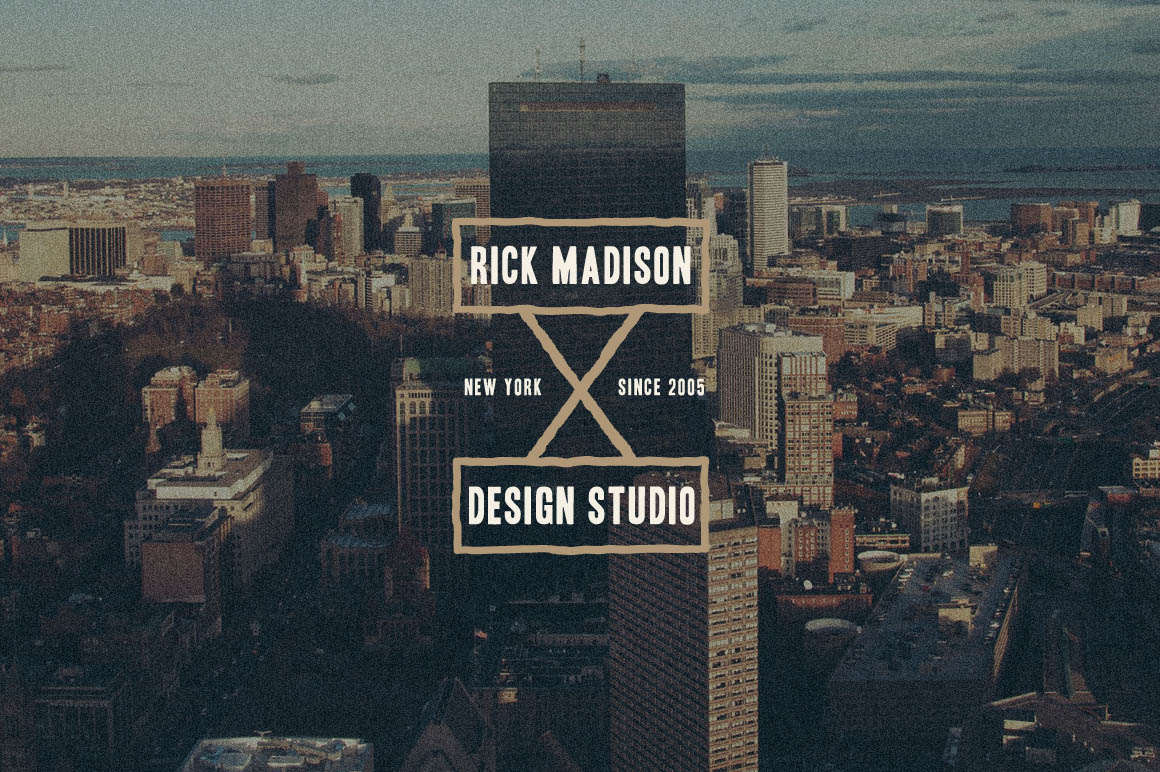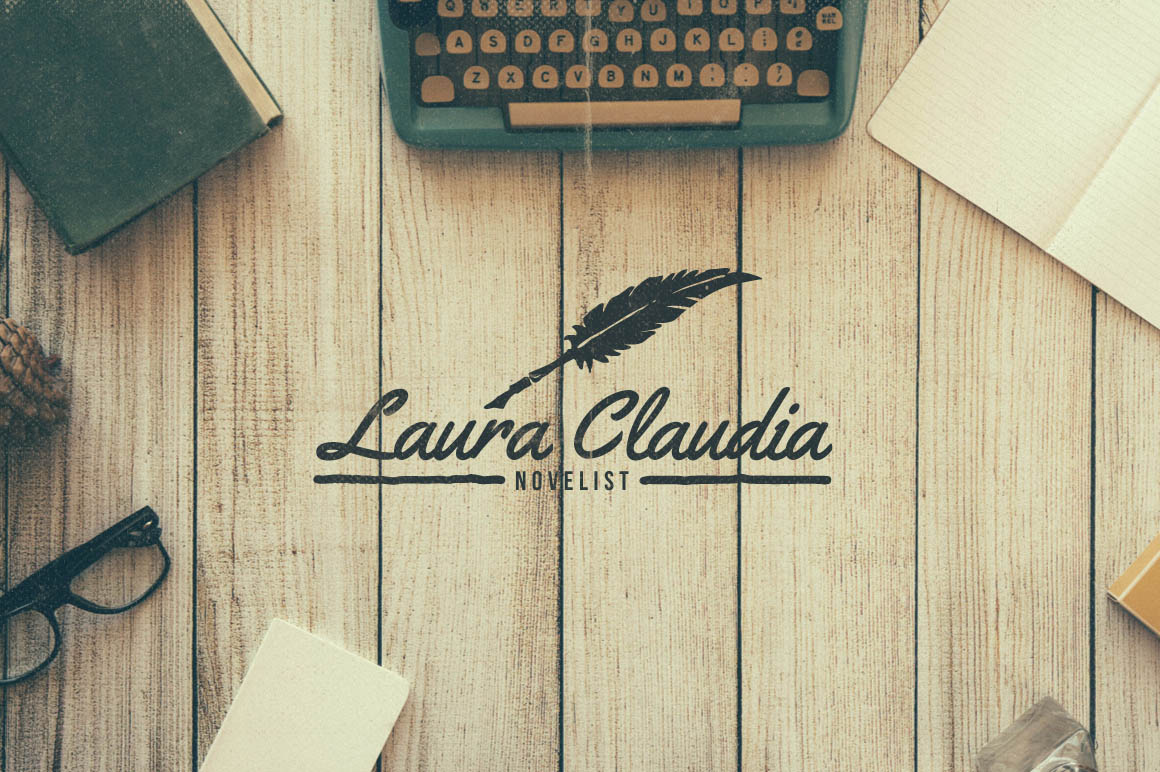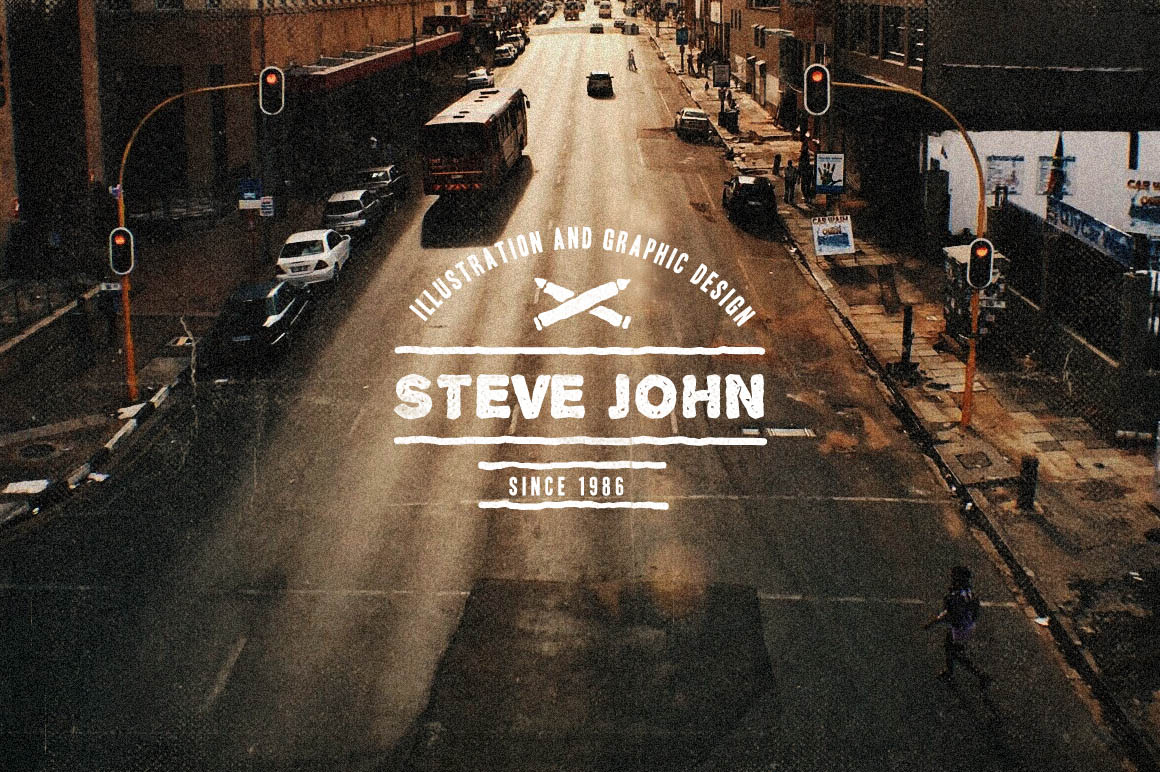 3. Vintage Animal Pack + Bonus Font by Roman Jokiranta
This is the collection of vintage illustrations of various vector animals and birds that includes 50 objects. They are ready to be used "as is" or combined with each other or other objects and texts in your design project, logo or illustration. Bonus font: Westmorland Regular.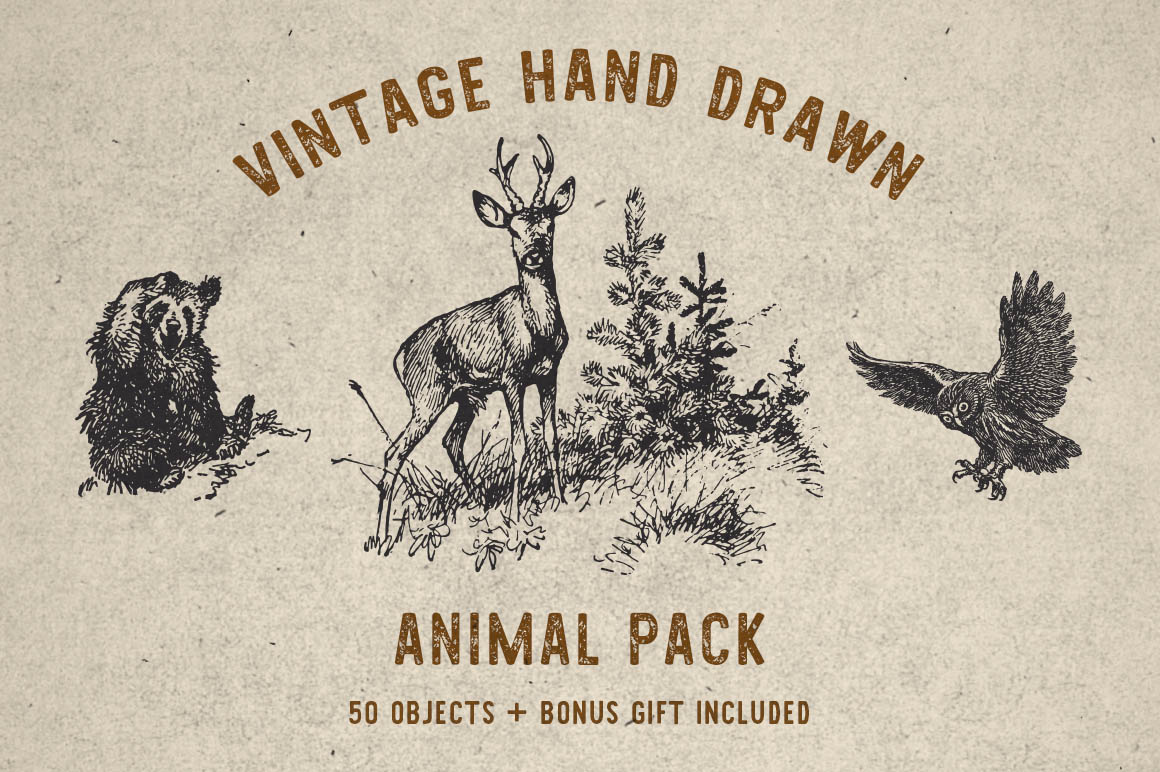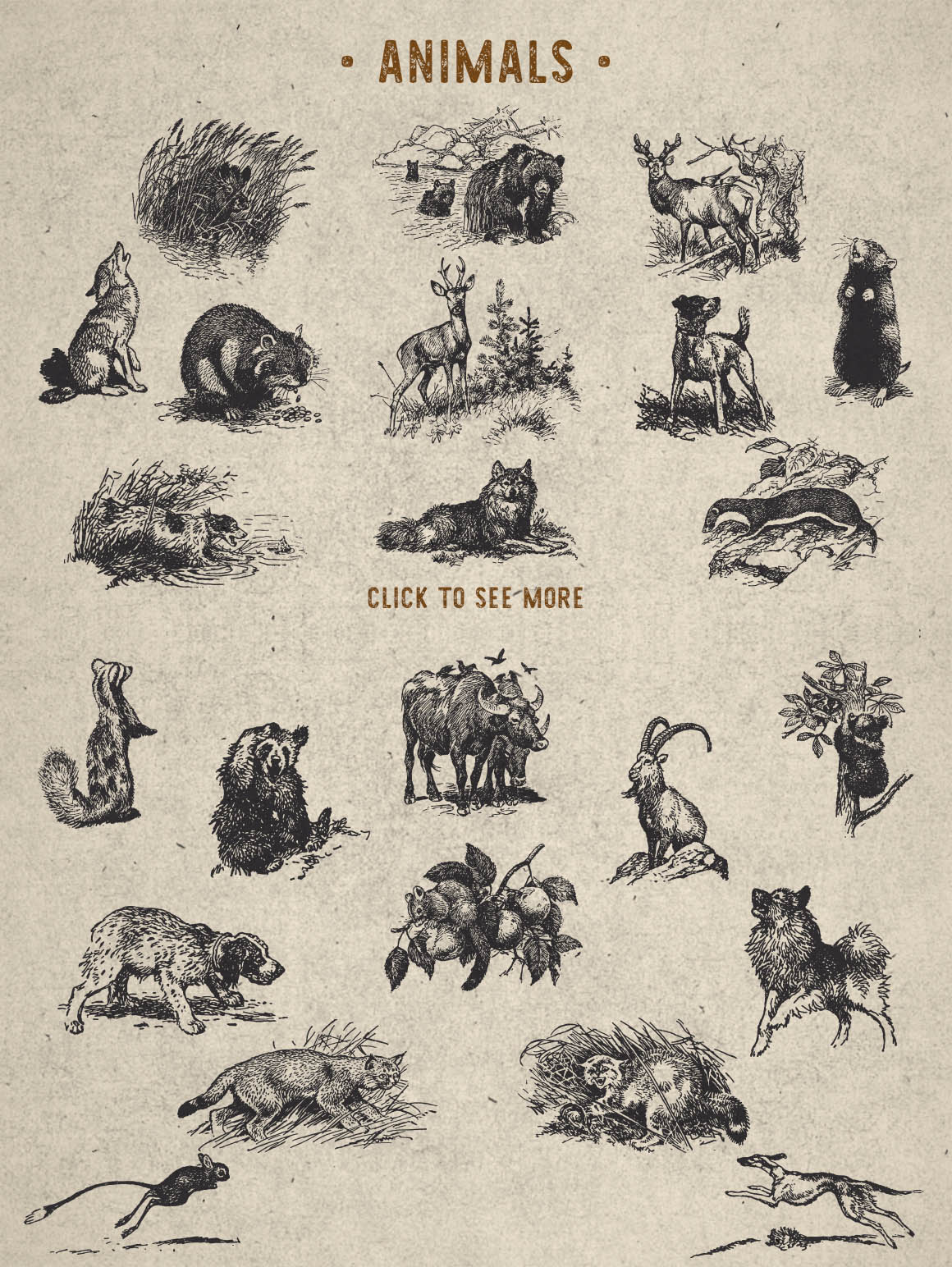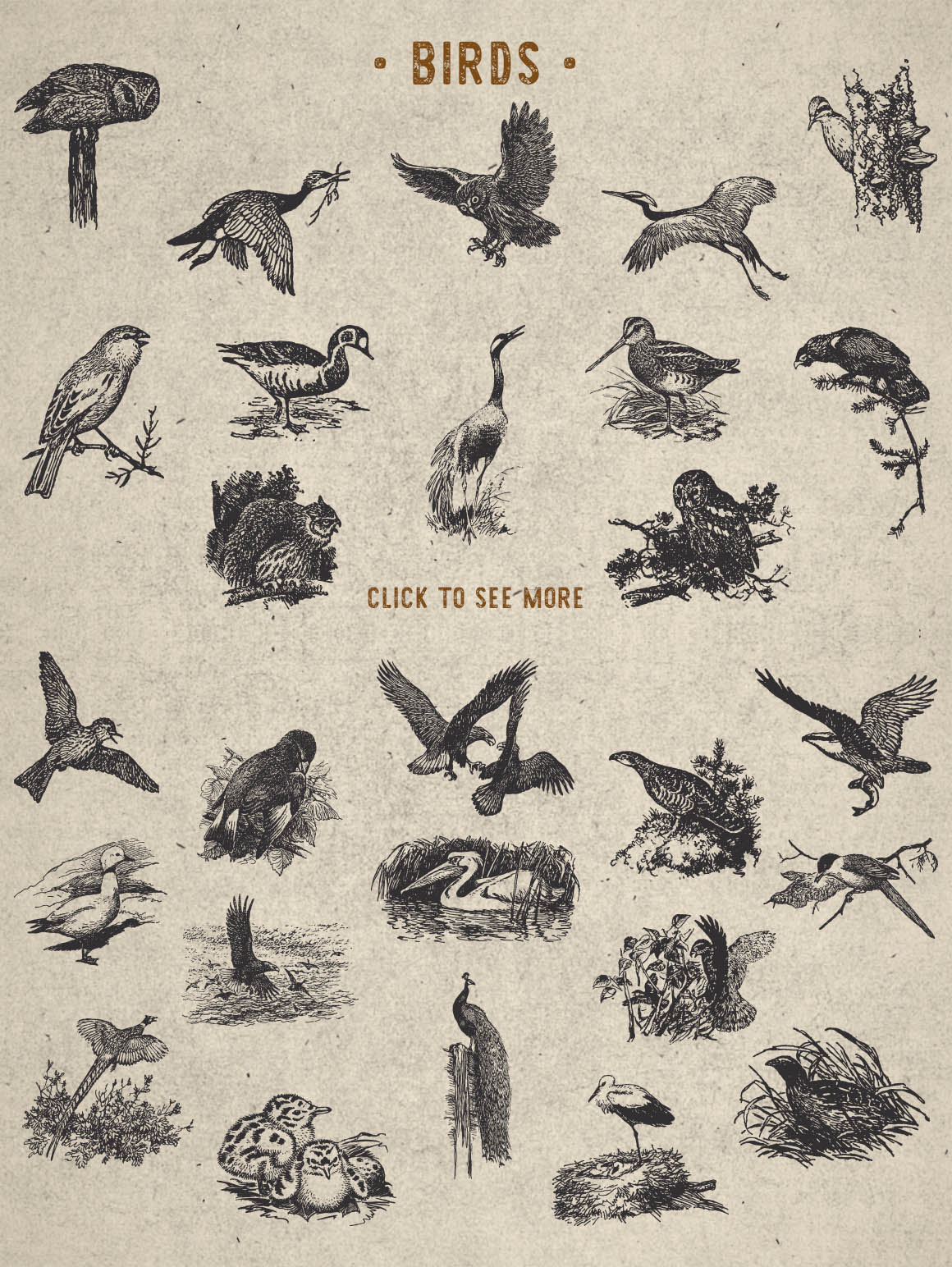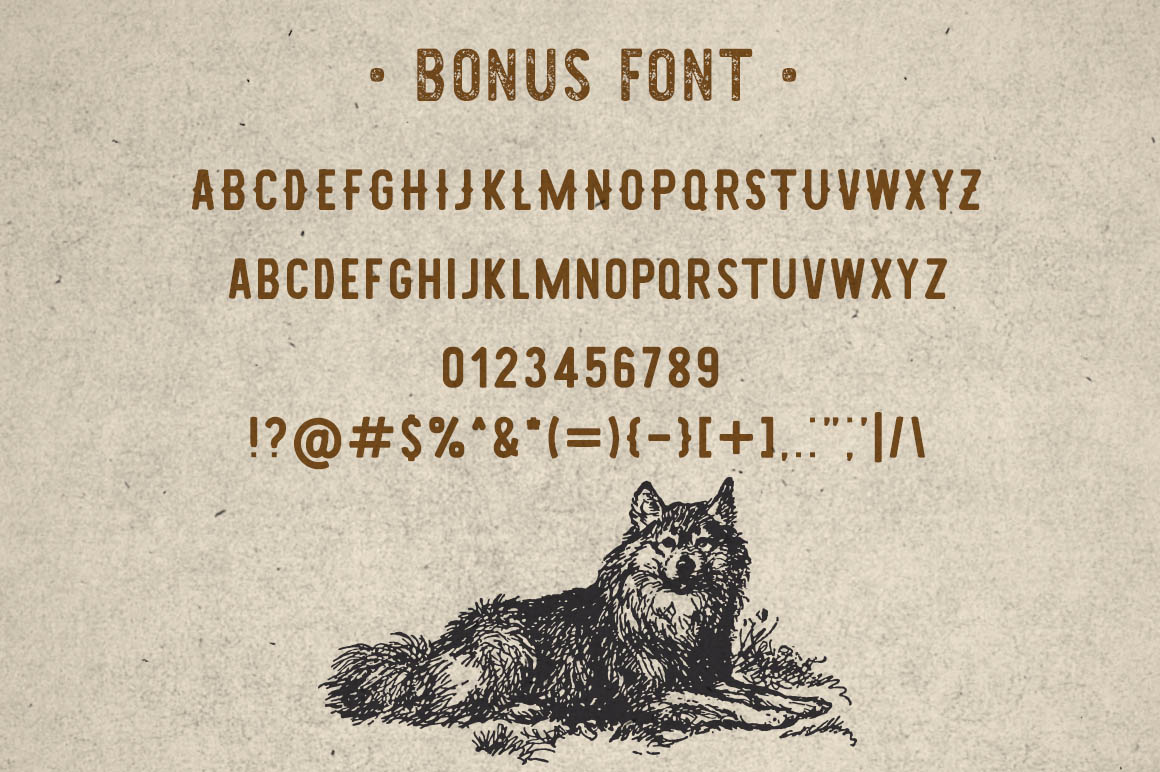 4. 45 Heavy and Subtle Grit Textures by TomChalky
This awesome pack of textures was made entirely by hand. I raided the kitchen cupboards and grabbed everything that was gritty and grainy (salt, pepper, sugar, and tea granules) and started to create what you see here directly on the screen of the scanner. The outcome is a diverse pack of grit textures that range from heavy, to subtle. Perfect for a whole range of projects that require the authentic touch.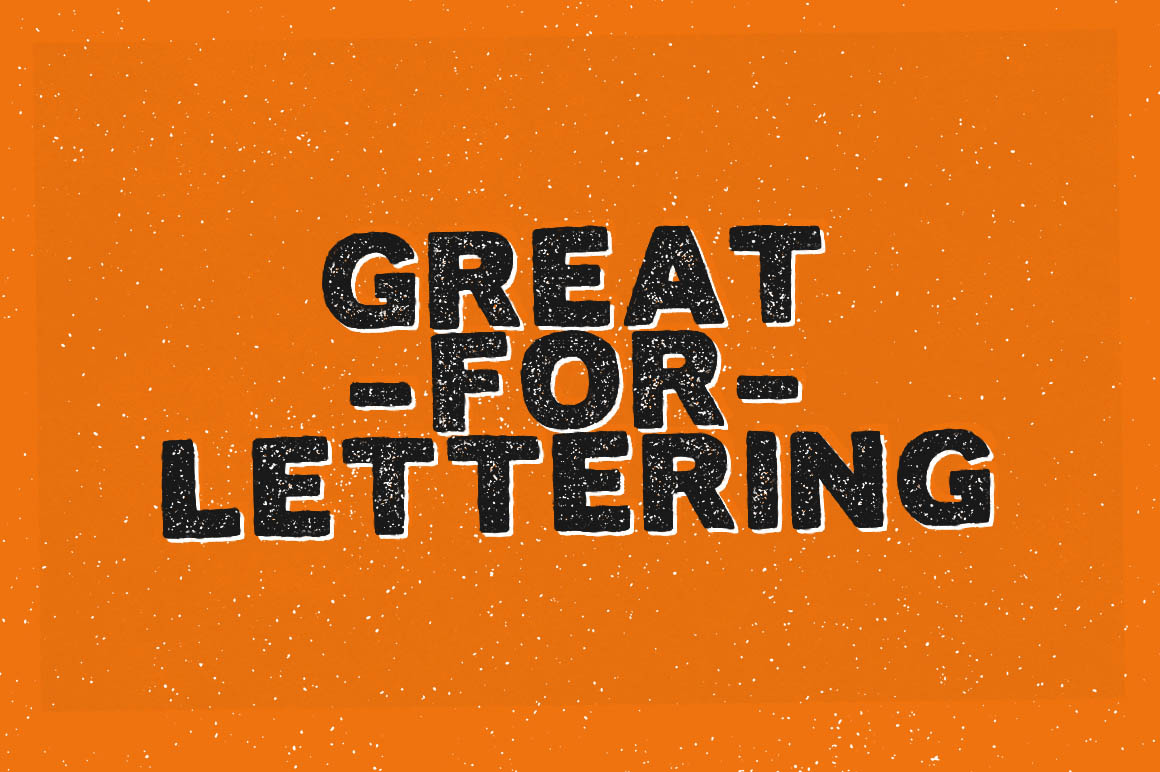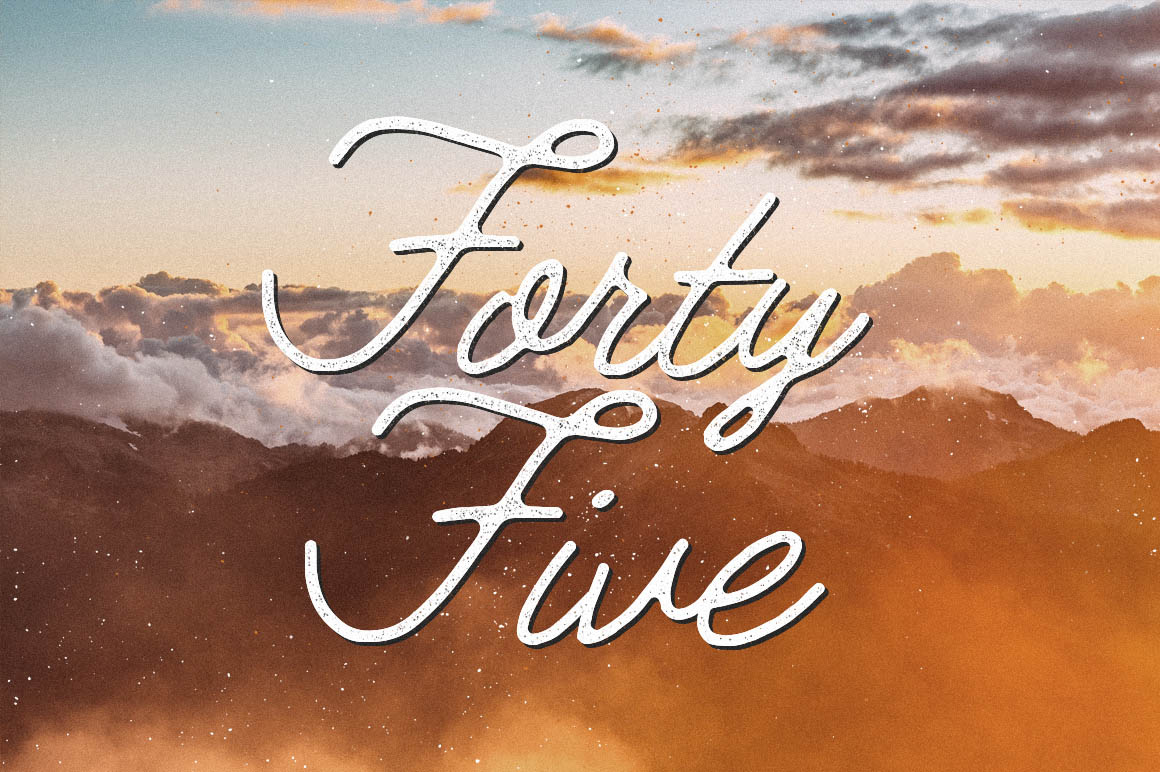 5. 41 Roller Paint Textures by TomChalky
Authentic design is all the rage, and the best way to achieve that authentic look is to get your hands dirty. But when time is of the essence, "getting your hands dirty" isn't always the practical solution. Within this pack you'll find 41 High Resolution Roller Paint Textures in all the necessary formats (Infinitely Re-sizable Vector, Layered Photoshop PSD File & PNGs). Each individual texture was hand made with black acrylic paint, a paint roller, and smooth and rough card. Scanning each piece at 900 DPI made sure that the quality was transferred to digital as best as possible.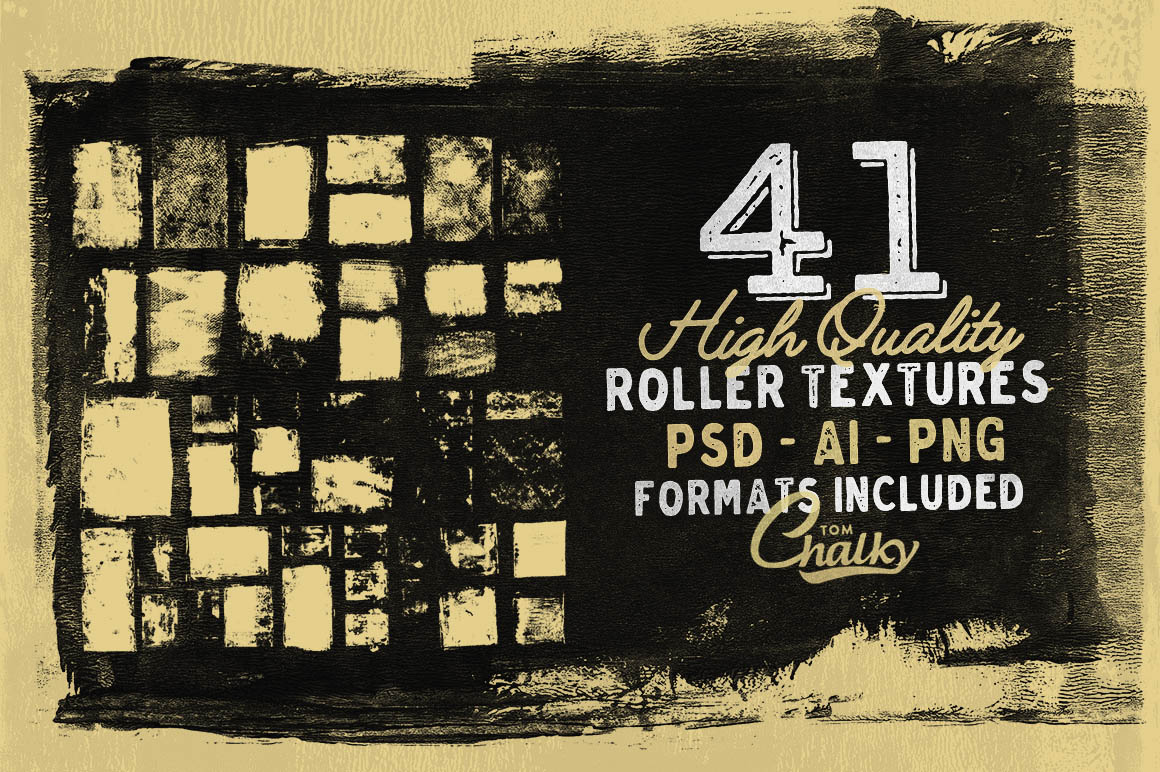 6. The Air – areal photographs pack by Madebyvadim
The Air – areal photographs pack consist of 80 pictures made from drone/quadcopter in different countries during period of 3 months. Take advantages of this awesome photographs pack with never seen before looks & spice up your next project. Unique angles, nature & cityscapes, directly from top and many other photographs that are perfect for your next personal or commercial project.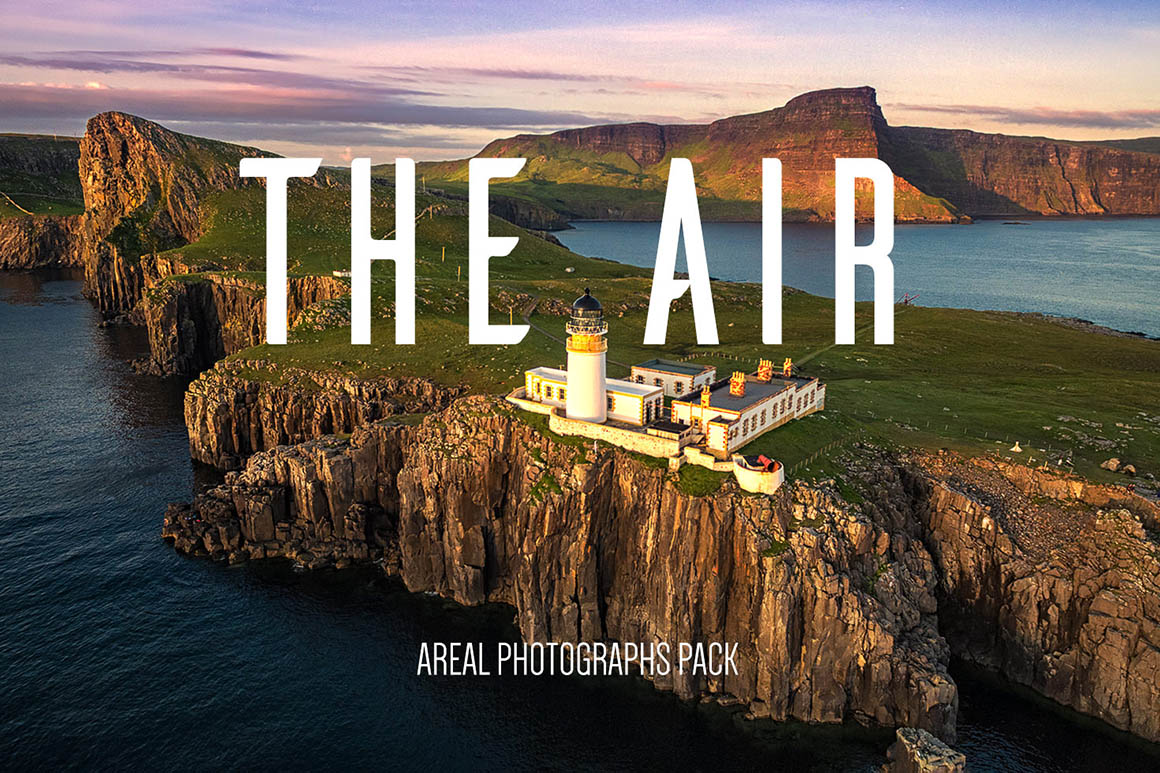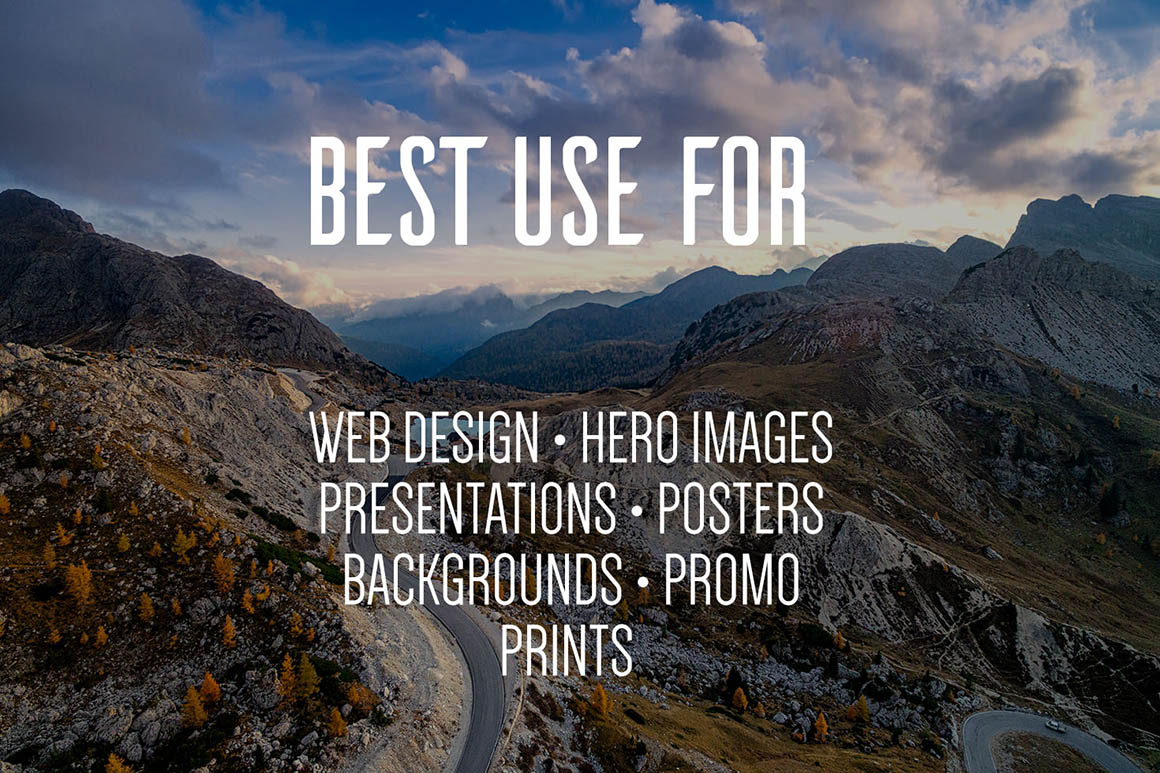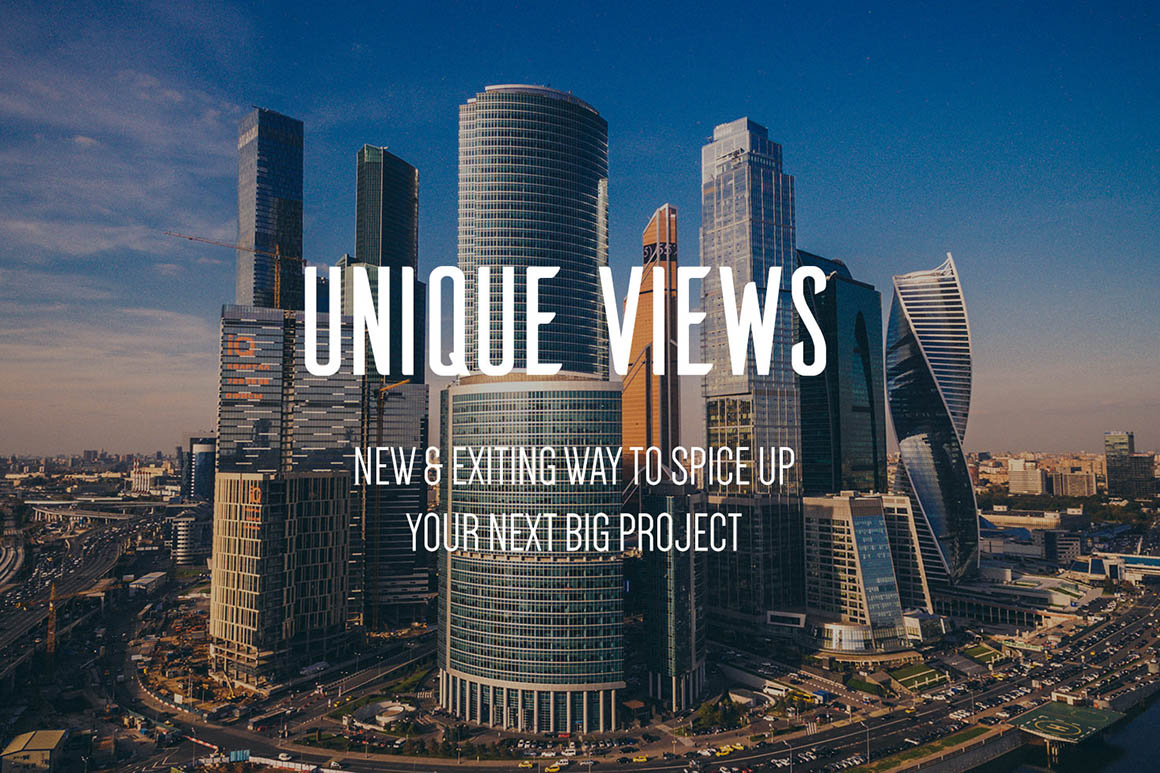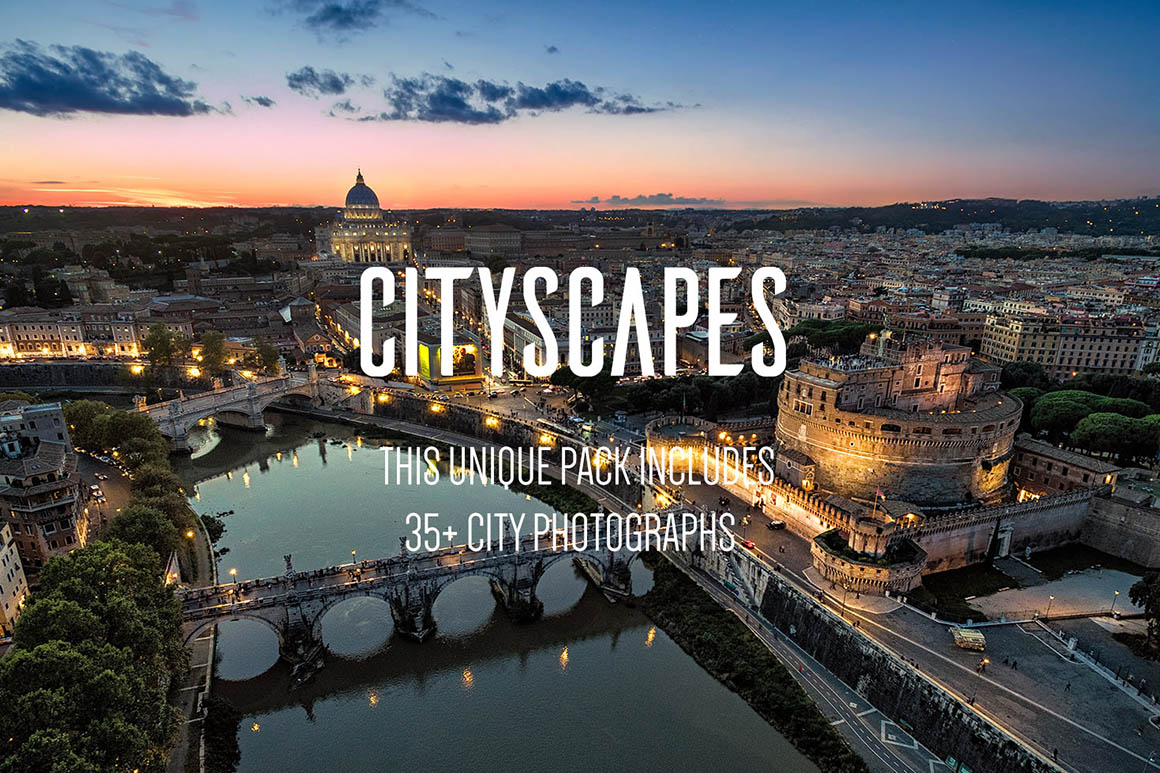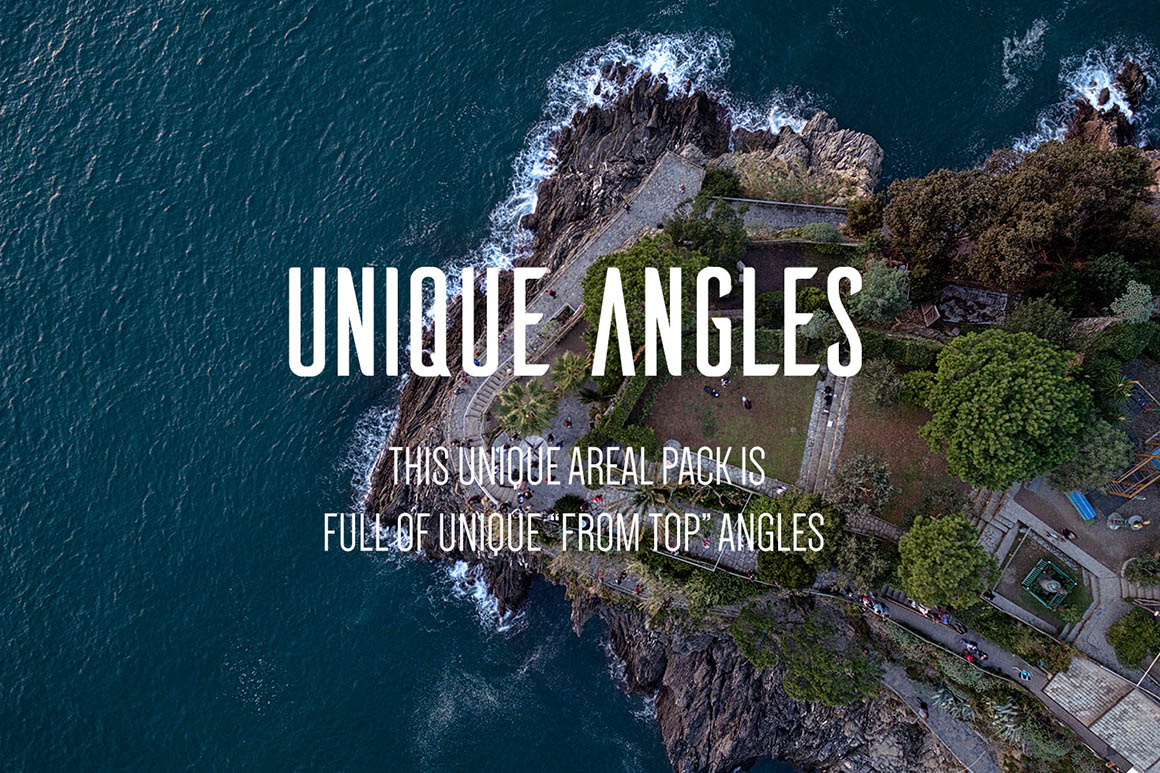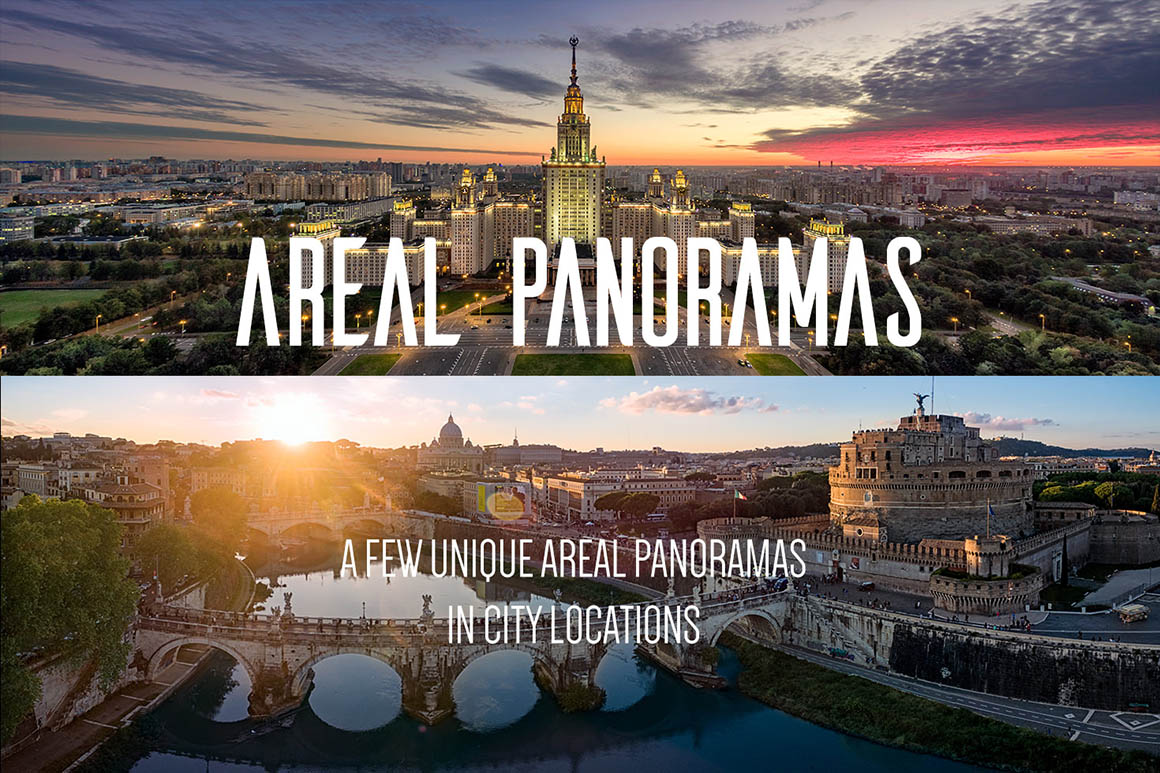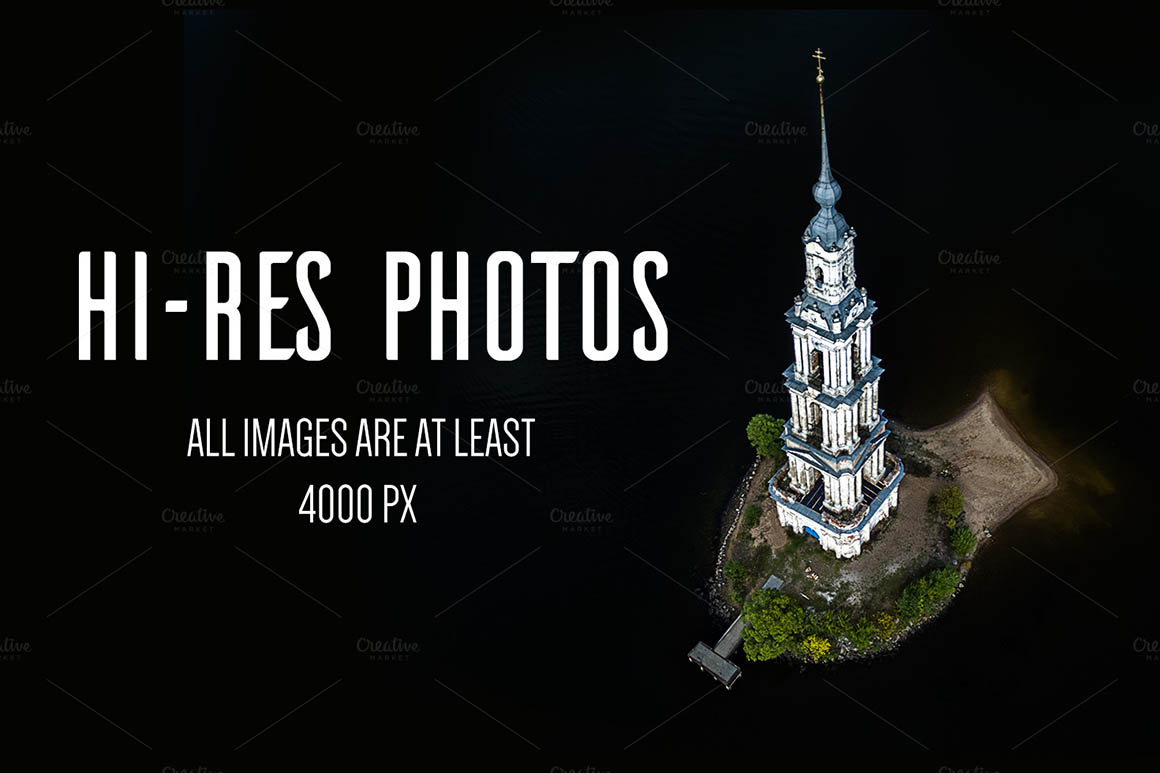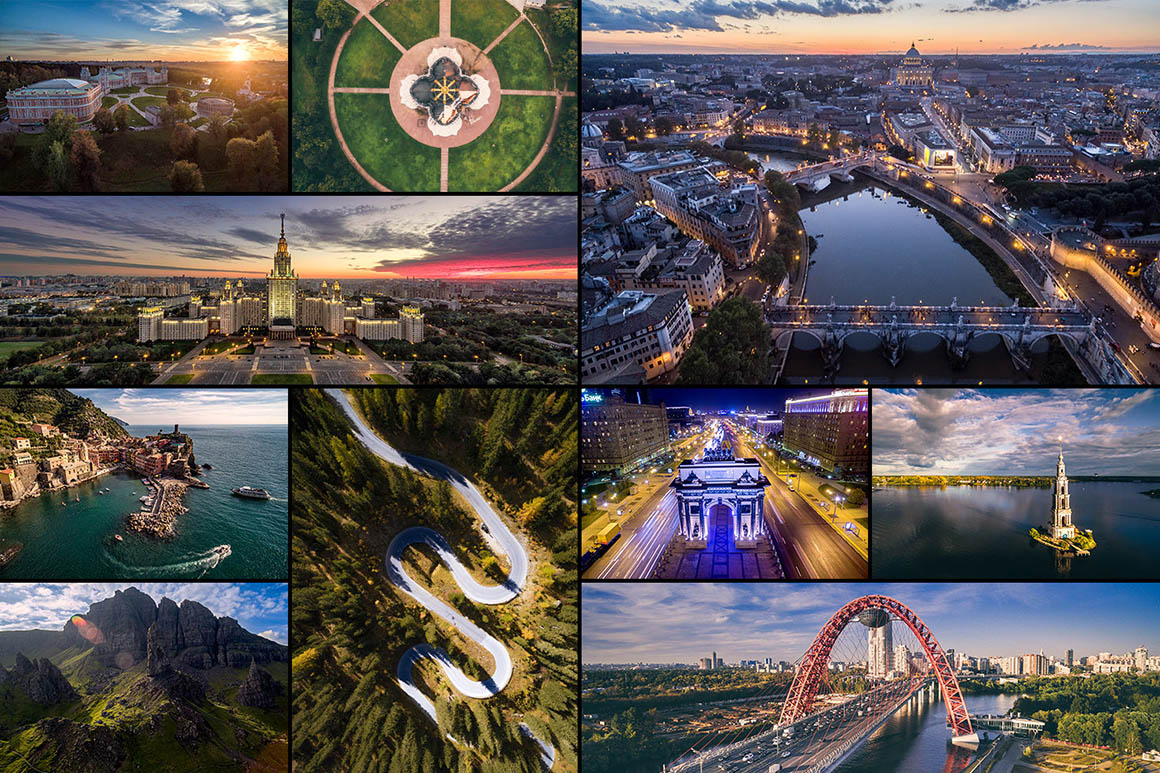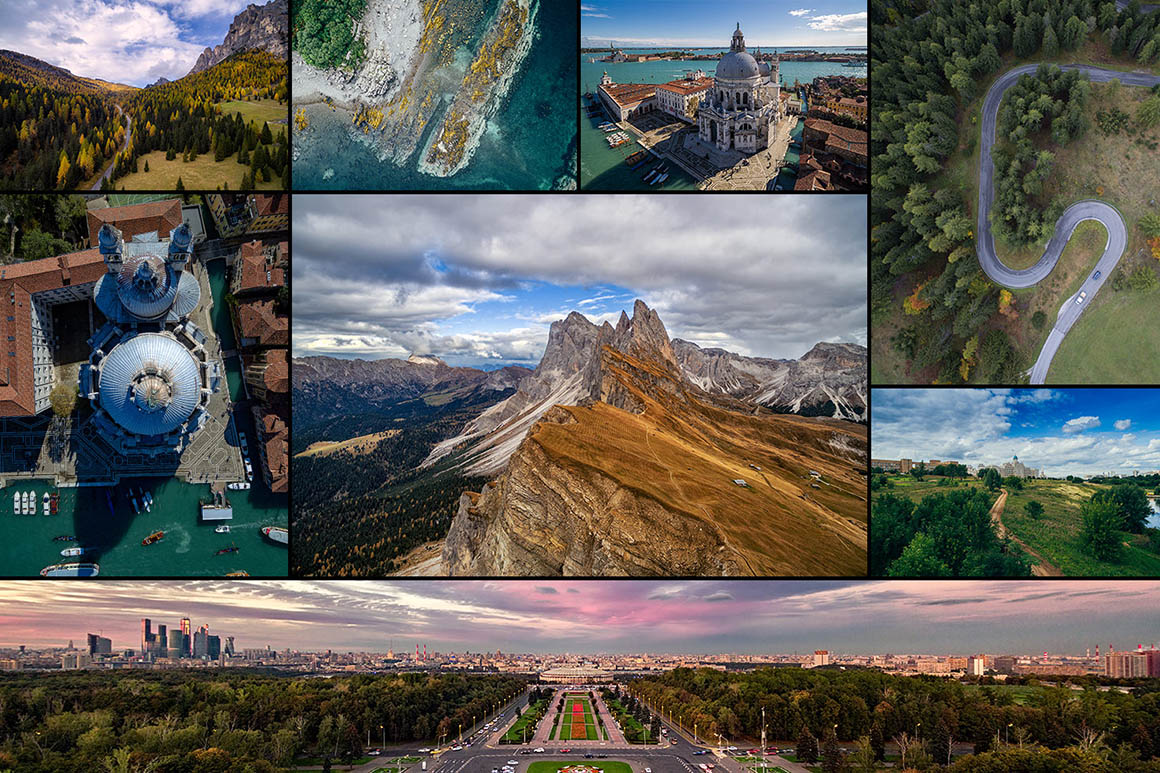 7. "Wide Visions" – landscape panoramas by Madebyvadim
A beautiful set of vertical & horizontal nature landscape panoramas. From gorge in Georgia to fjord in Norway, from Switzerland Alps & Italian Dolomites to Caucasus mountains, from & and waterfall to snowy mountains peaks and rough rivers its all created by nature and captured in panorama format.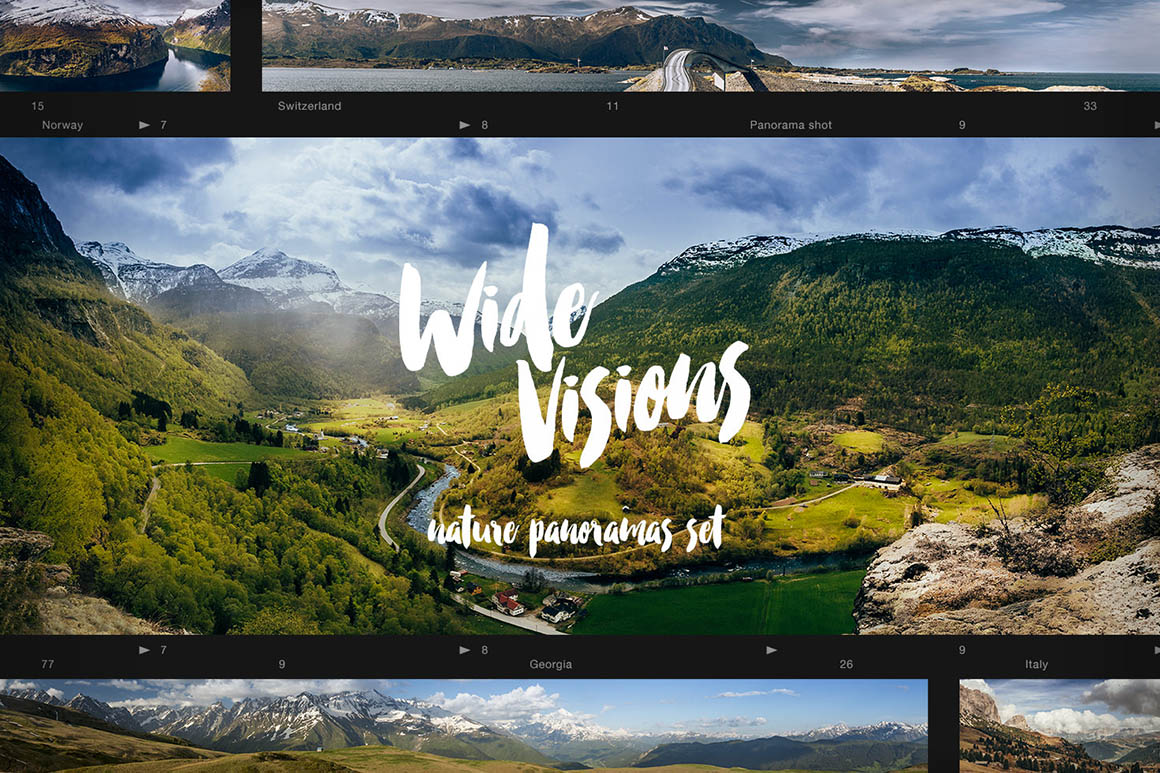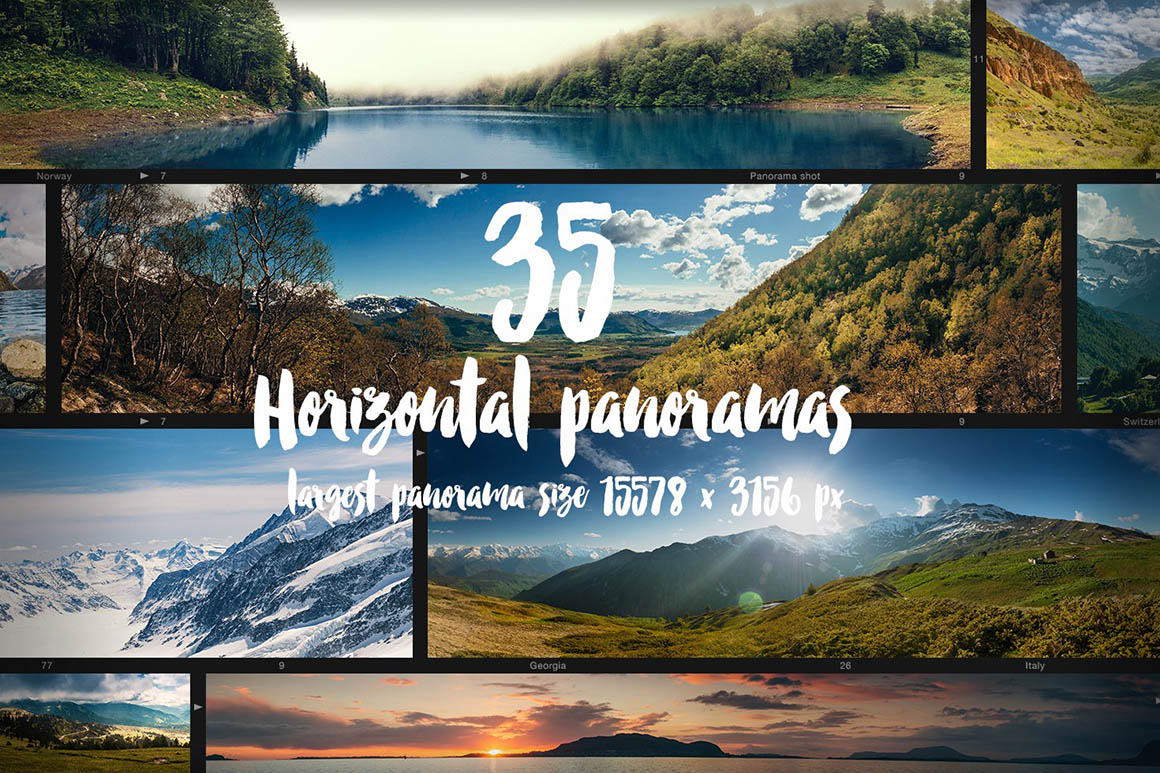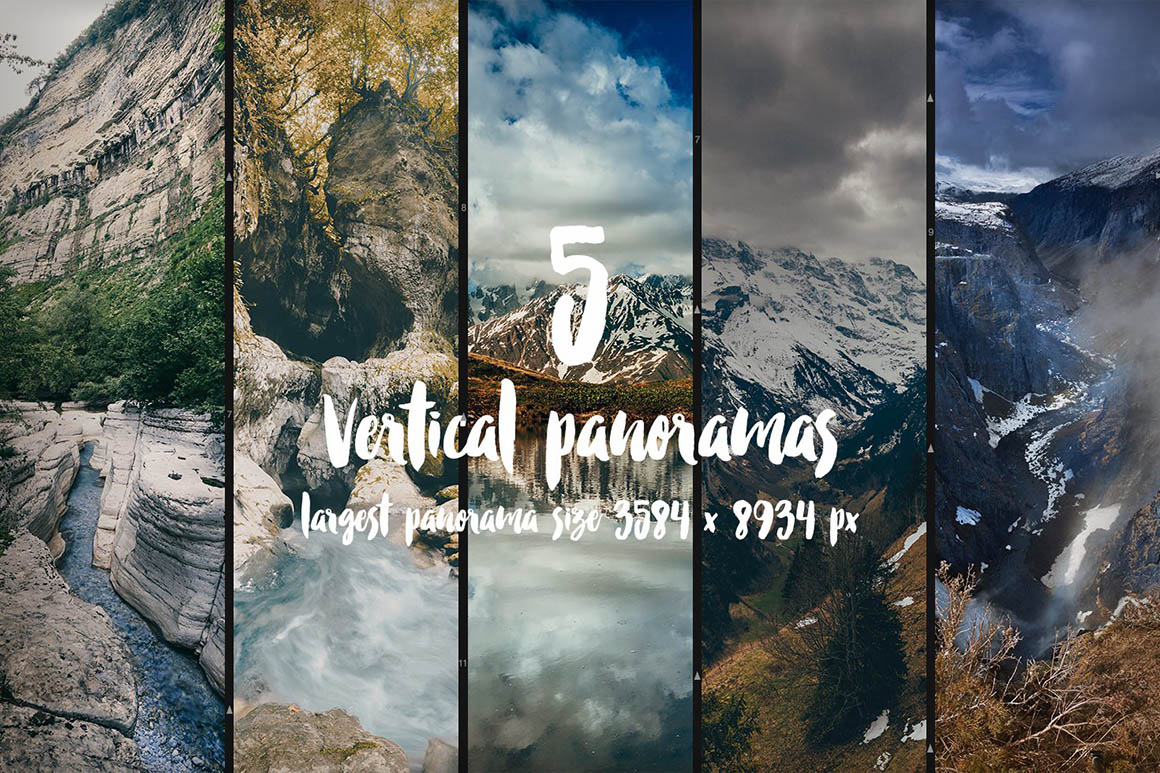 BONUS ITEM. The Woody Collection by Madebyvadim
Wooden textures from old chopping board to wood on Alpine houses, from stock piles of cutted trees to exotic roofing tiles. All files are print ready.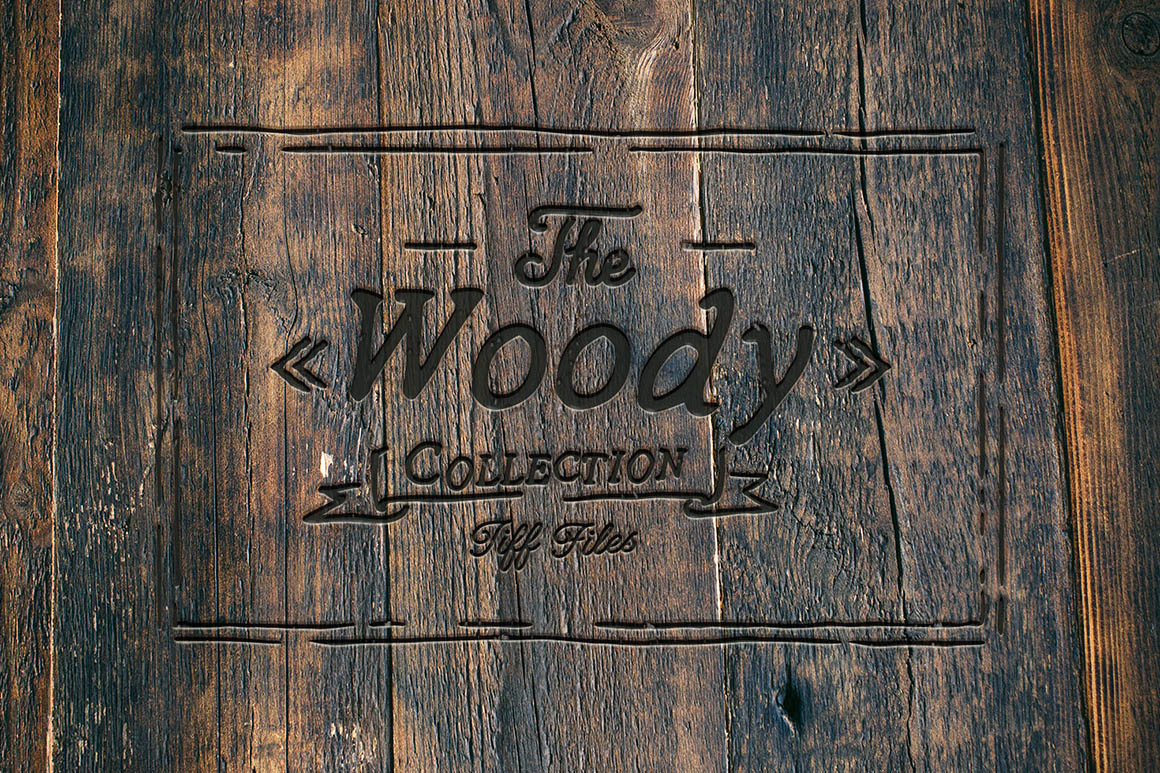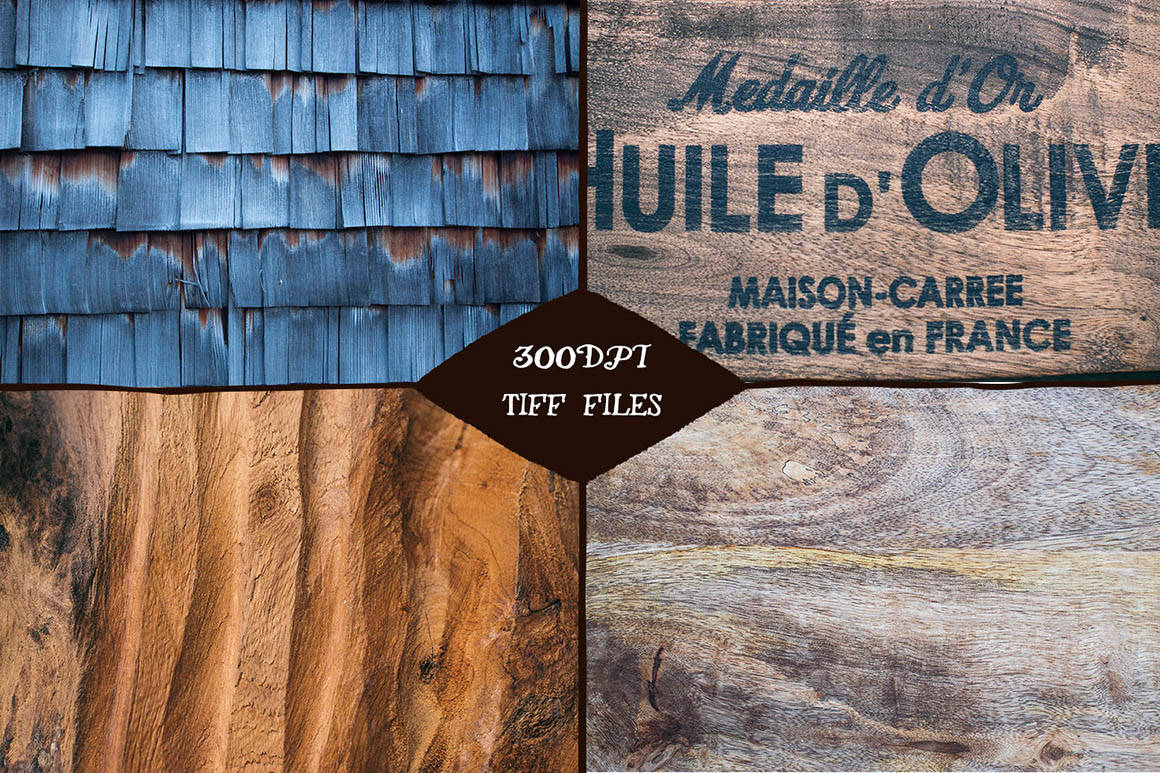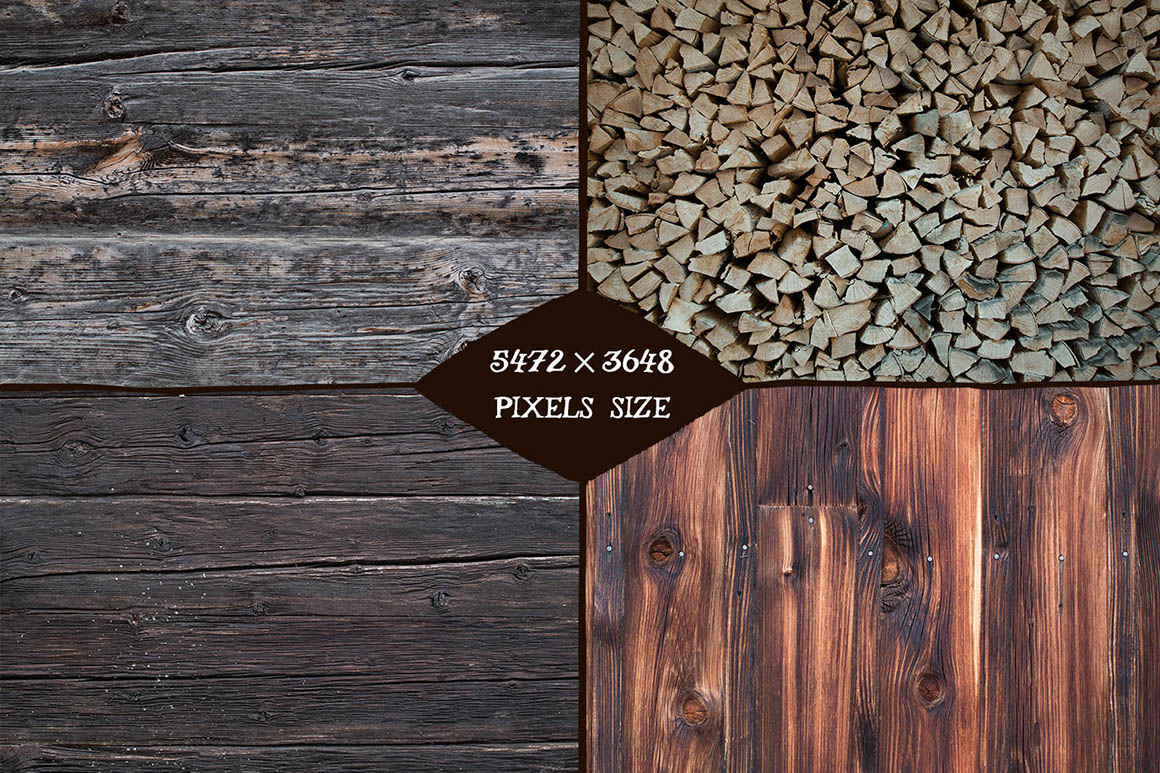 This bundle highlights:
15+ vintage style fonts, graphics & photos for $15!
great and super cheep font bundle for all!
extended license (like all of our deals): use for personal and commercial projects + you can also use them in designs/products that you sell. You can use all these items as a part of your non-digital or digital designs ( posters, t-shirt designs, stickers, web templates…). You cannot resell these files directly, or within items/goods where they can be extracted in their original form (like vector shapes, elements, fonts… – they need to be flatten into background or object in your digital item)
Pricing:
Normally, all these amaizing items & bundles would cost you $236 (without extended licenses), but for a limited time only, you can get this amazing collection for $15! Don't miss your chance to get it!
Deal Terms:
Delivered as an instant download, after completing your purchase.
All these items can be used for both personal and commercial purposes, for yourself or on behalf of a client, on their own, or as part of new work.
Cannot be sublicensed, resold, shared, transferred, or otherwise redistributed on its own.
You cannot share these resources with others. This is a single user license! You'll need second license for your colleague computer!