If you are looking for something unique & special for your new graphic designs or photography effects then you are at the right place because here you will get a great collection of 8 graphic bundles with lot of photo art PSD templates, Photoshop actions, patterns, shapes & textures. Enjoy 😉
All these amazing Photoshop add-ons, PNG textures or shapes & Photoshop PSD templates are from Pixelbuddha and ready for your new print or web graphic design! MAIN USAGE: social media, flyers, posters, banners, marketing campaigns, greeting cards, branding, packaging, phone cases, wall art, t-shirts, website, blog. Actually any place you love! Enjoy 😉
With this deal you get:
Amazing Photoshop add-ons, PSD templates or PNG textures!
8 creative graphics sets!
our extended license!
Take a look at what you can get: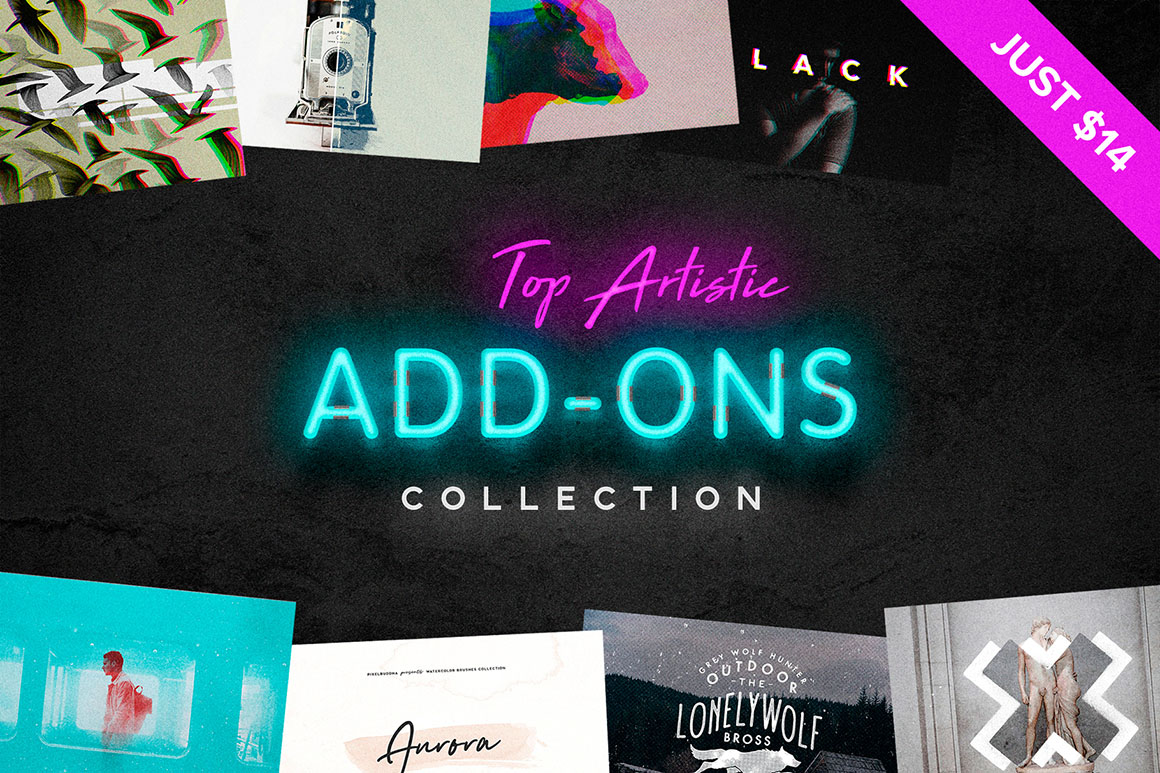 Amazing Photoshop add-ons, PSD templates or PNG textures!
01. Spray Art Painter's Toolkit from Pixelbuddha
After years and months of hesitation we've finally purchased tons of aerosol paints to create this huge, multipurpose, vibrant artistic toolkit — and should admit, it was so much fun to work on it! We've packed all the items you may need daily and dream to have at hand anytime — lettering, shapes, patterns, splashes and even poster templates!
About 170 elements are fully imbued with the fun we've had while inventing, painting, cutting out and digitizing them, and the result is just awesome. T-shirts, stationery, posters & banners, cards & stickers — any product you intend to craft and any idea you're to bring to life will shine brighter once you've added one of these cuties!
Features:
English Alphabet (27 objects) — PNG (5000×5000 px);
Spray Splash (15 objects) — PNG (5000×5000 px), ABR (1500px);
Shapes (96 objects) — PNG (5000×5000 px), ABR (1500px);
Patterns( 24 objects) — PNG, PSD (2000×2000 px);
Posters Templates (3 objects) – PSD; A3; 300 dpi; fully editable colors, objects and text;
Numerals (10 objects) – PNG (5000×5000 px).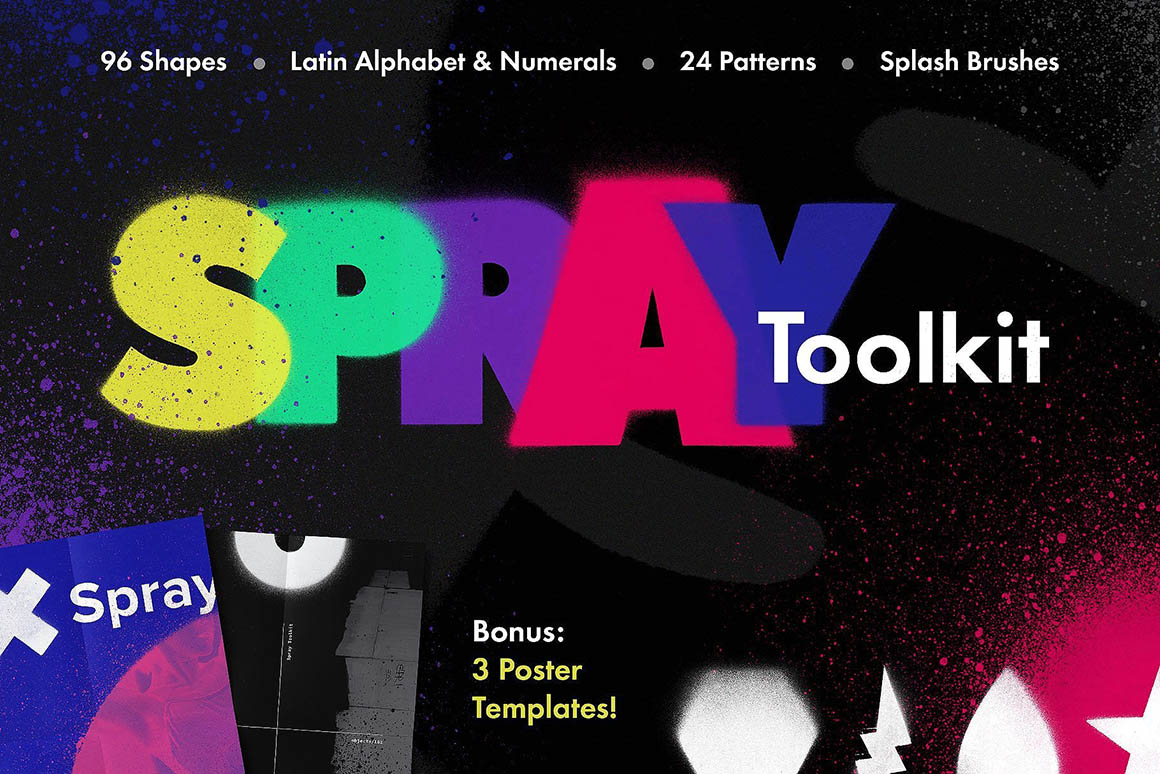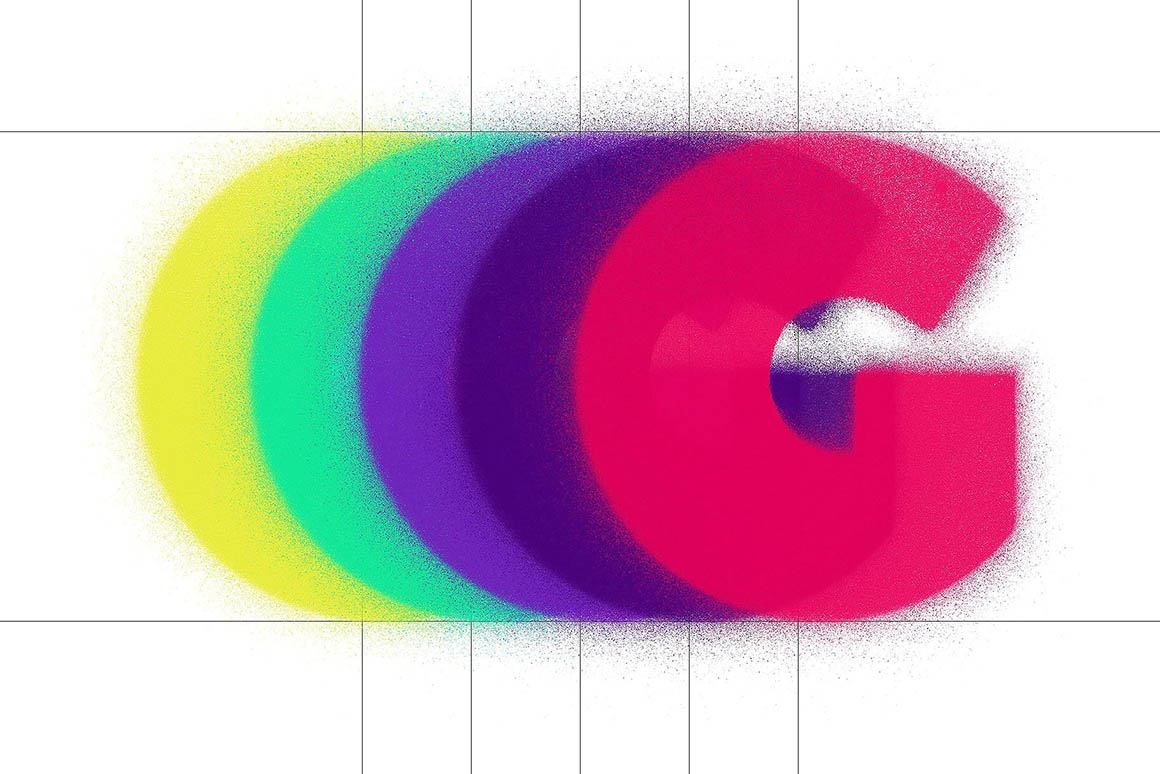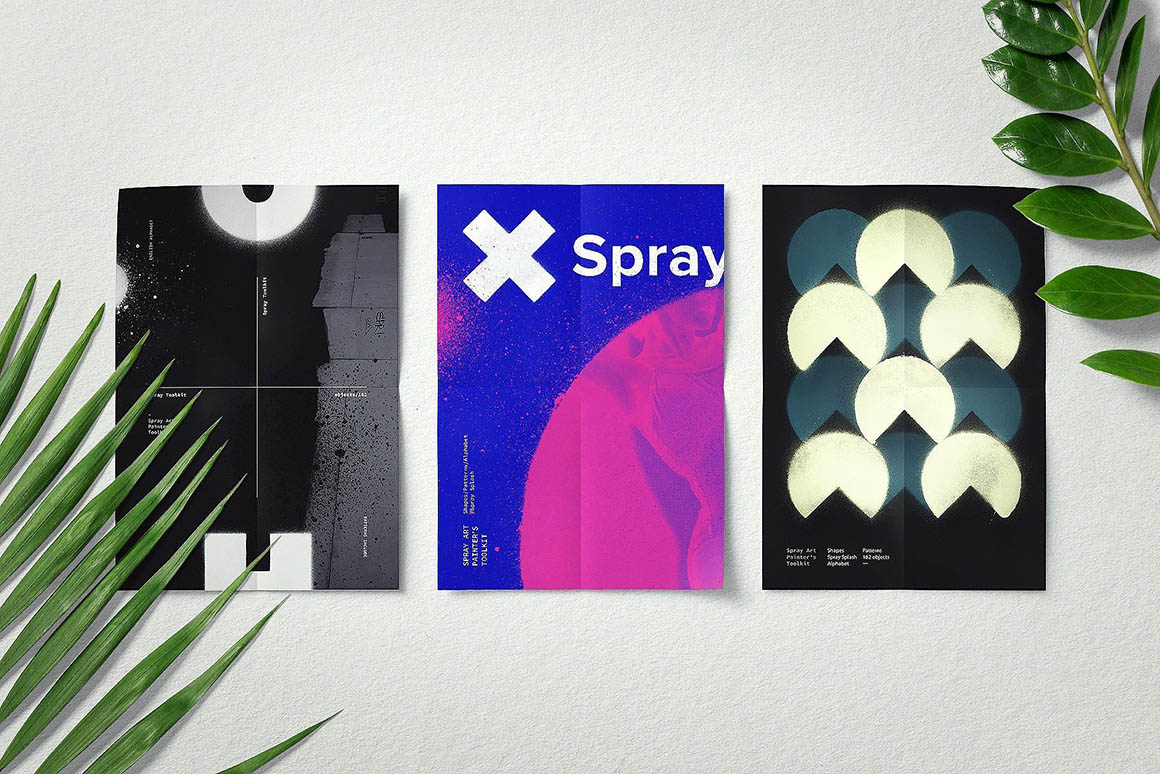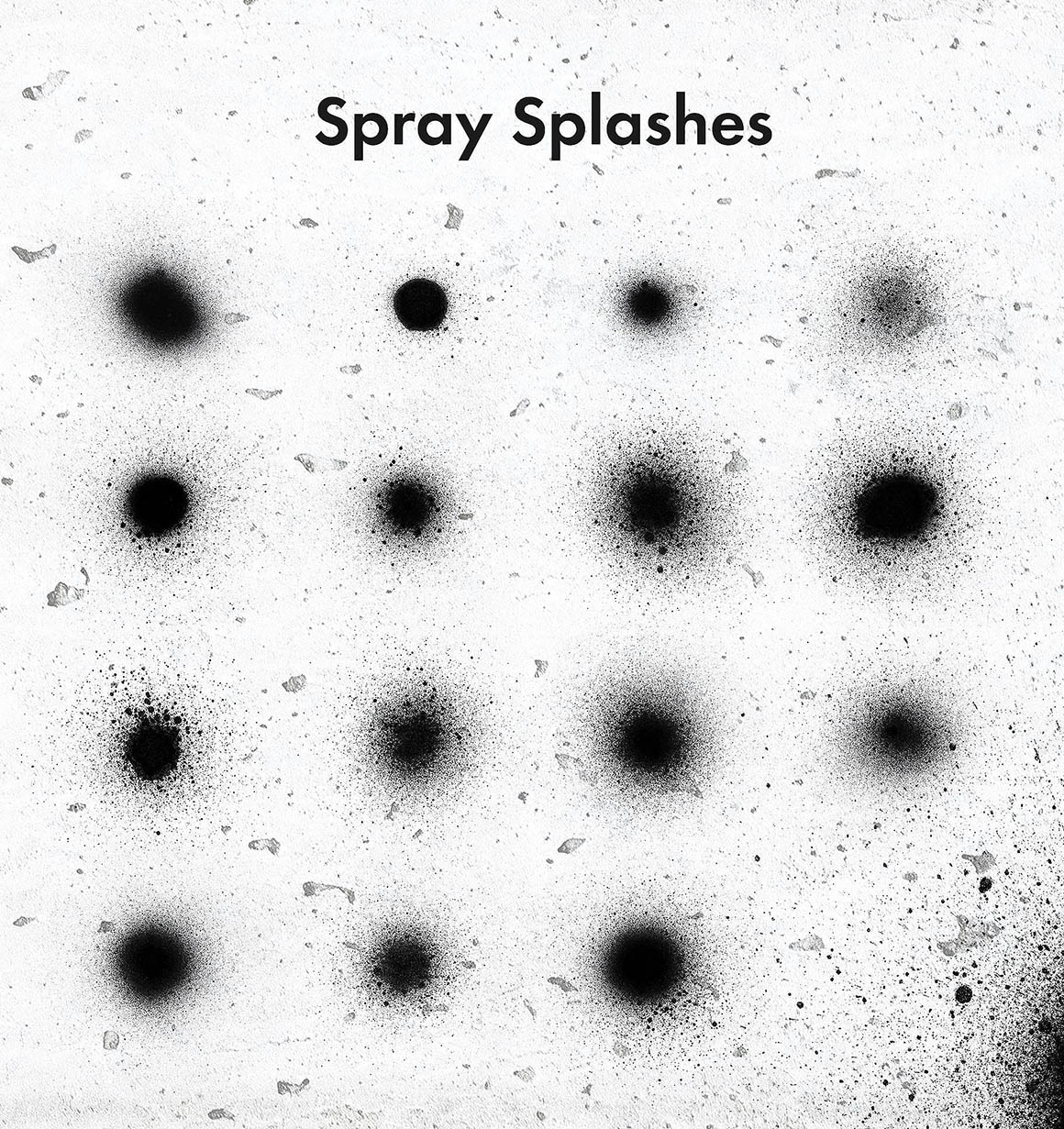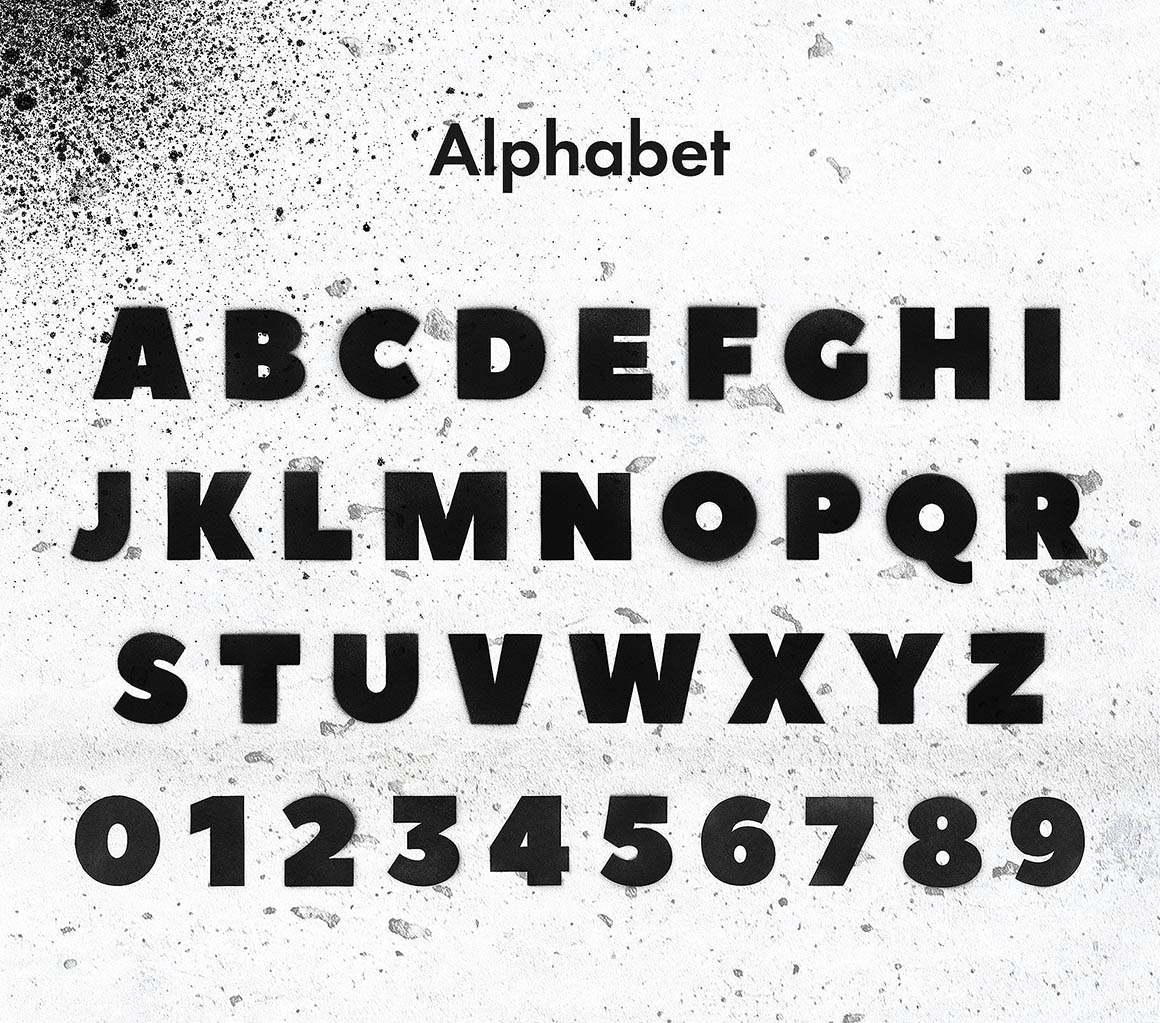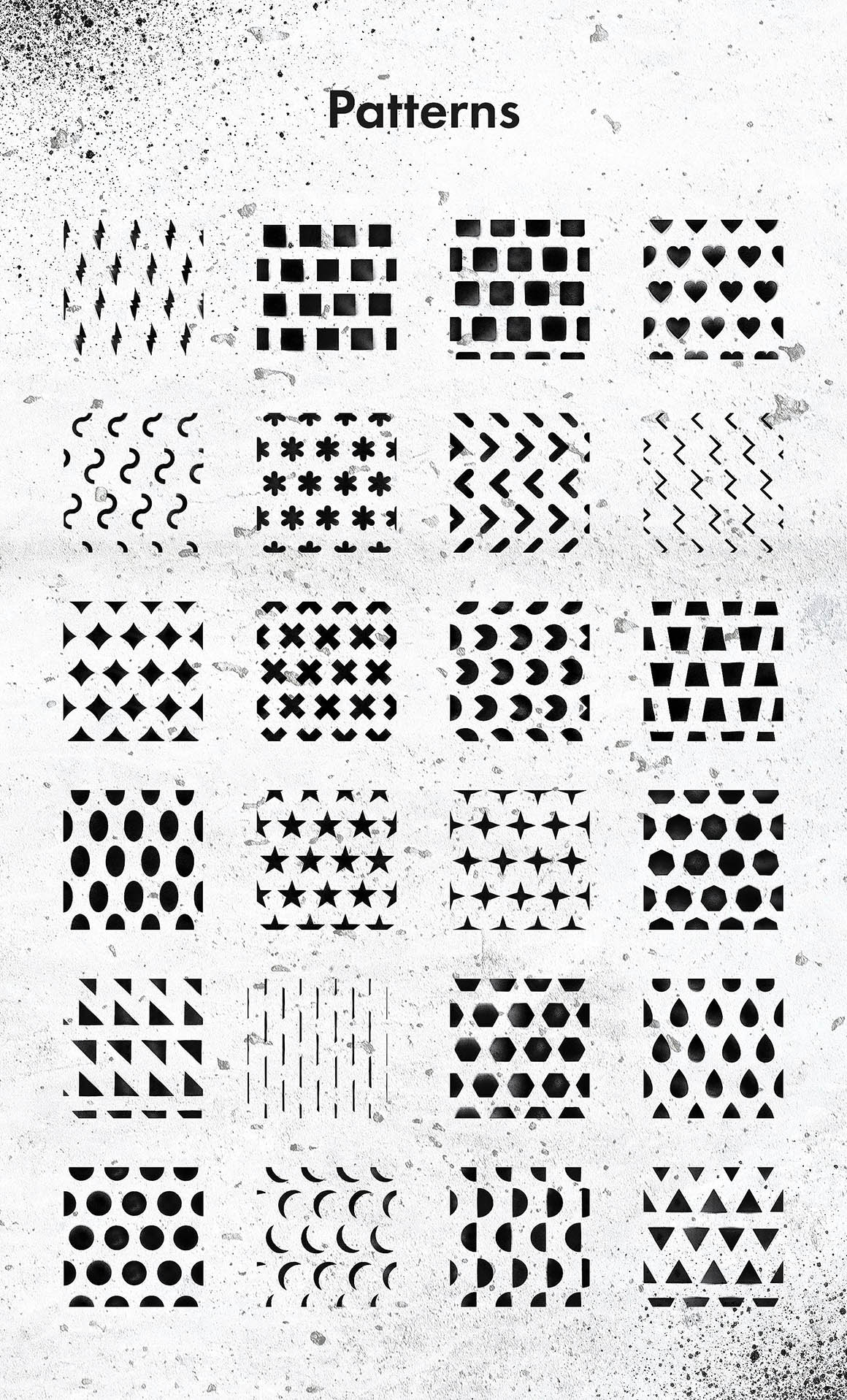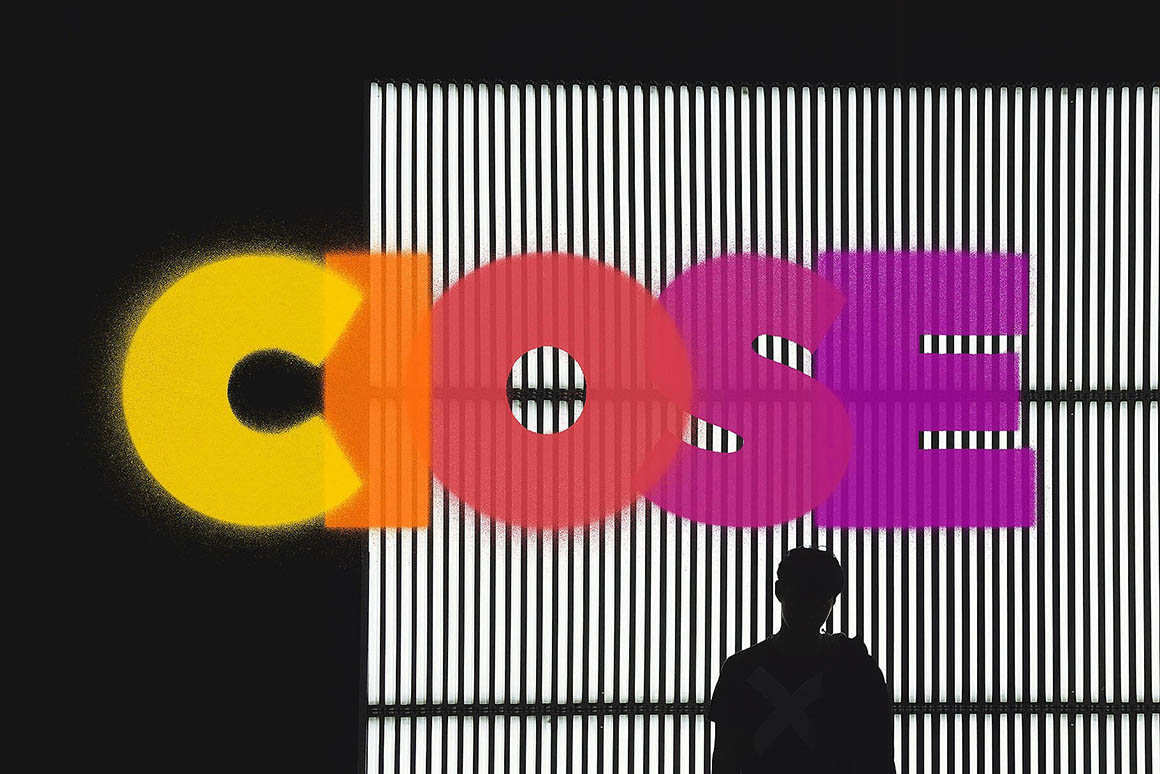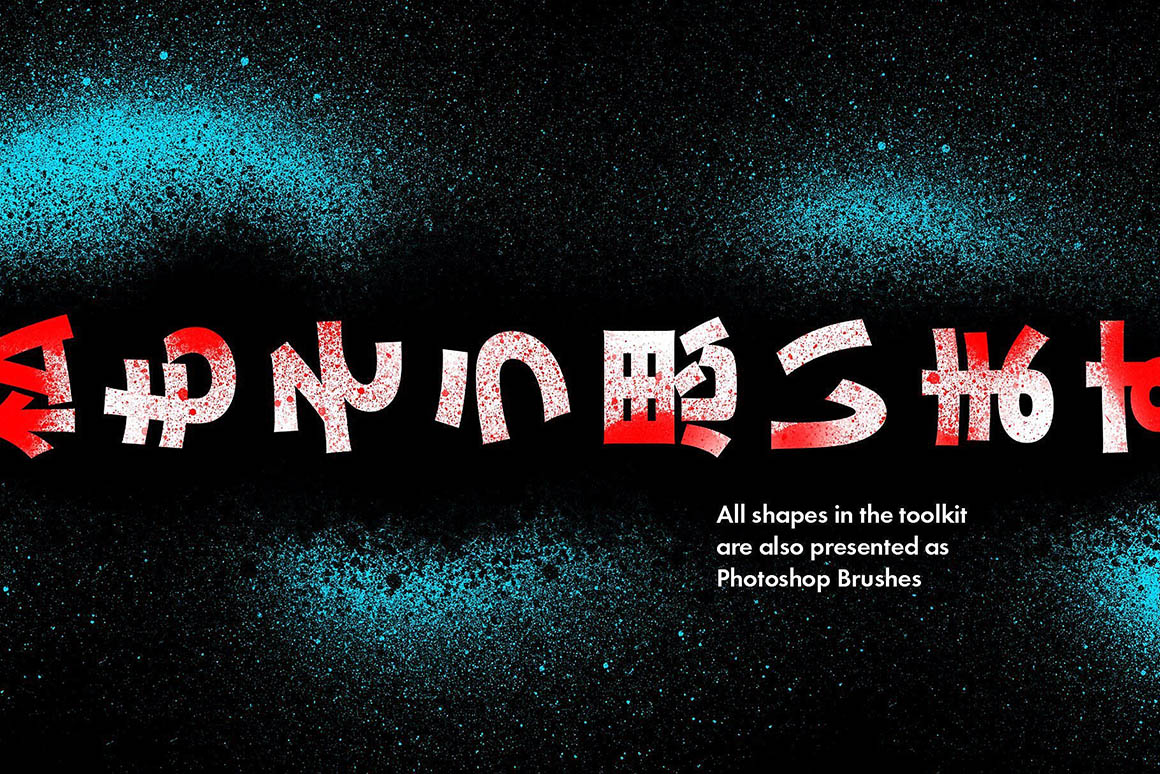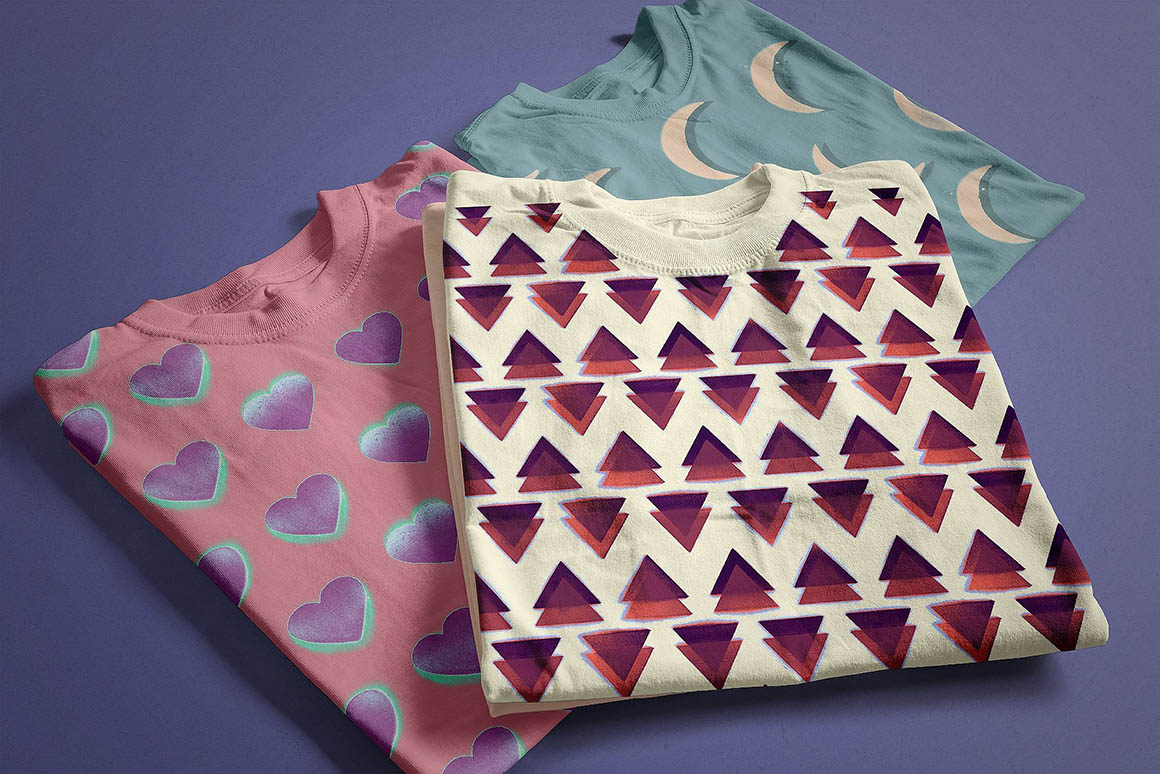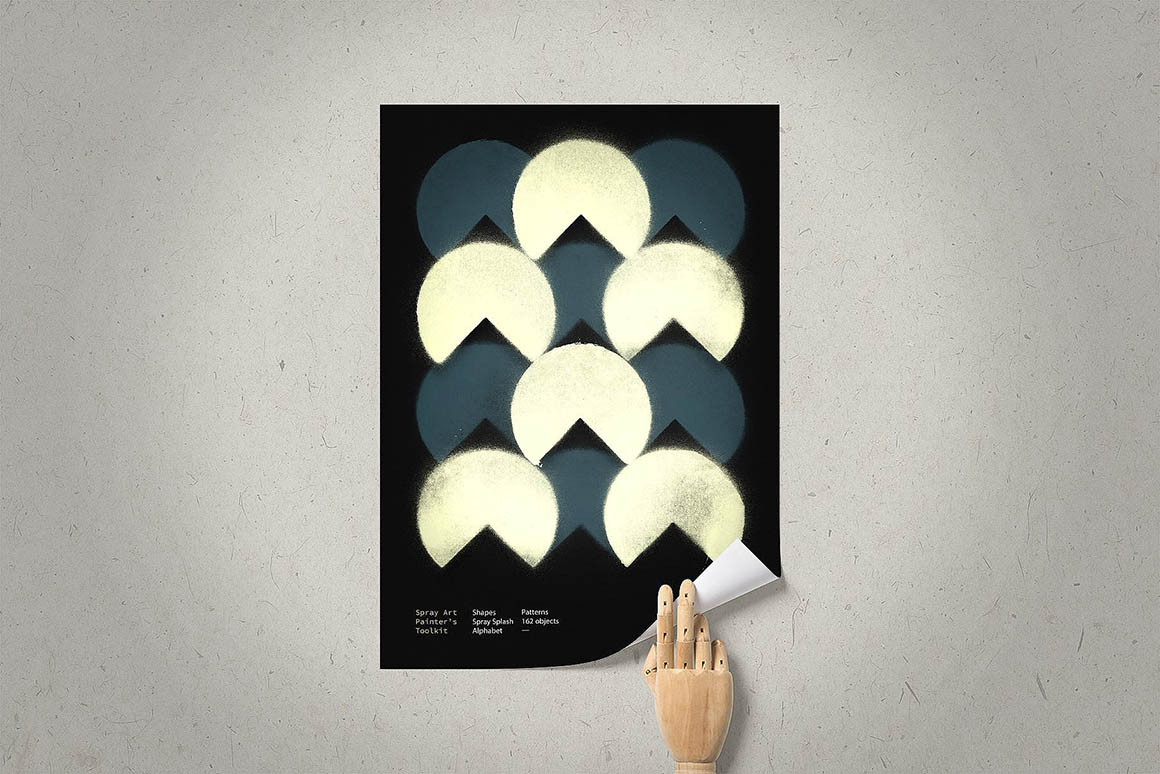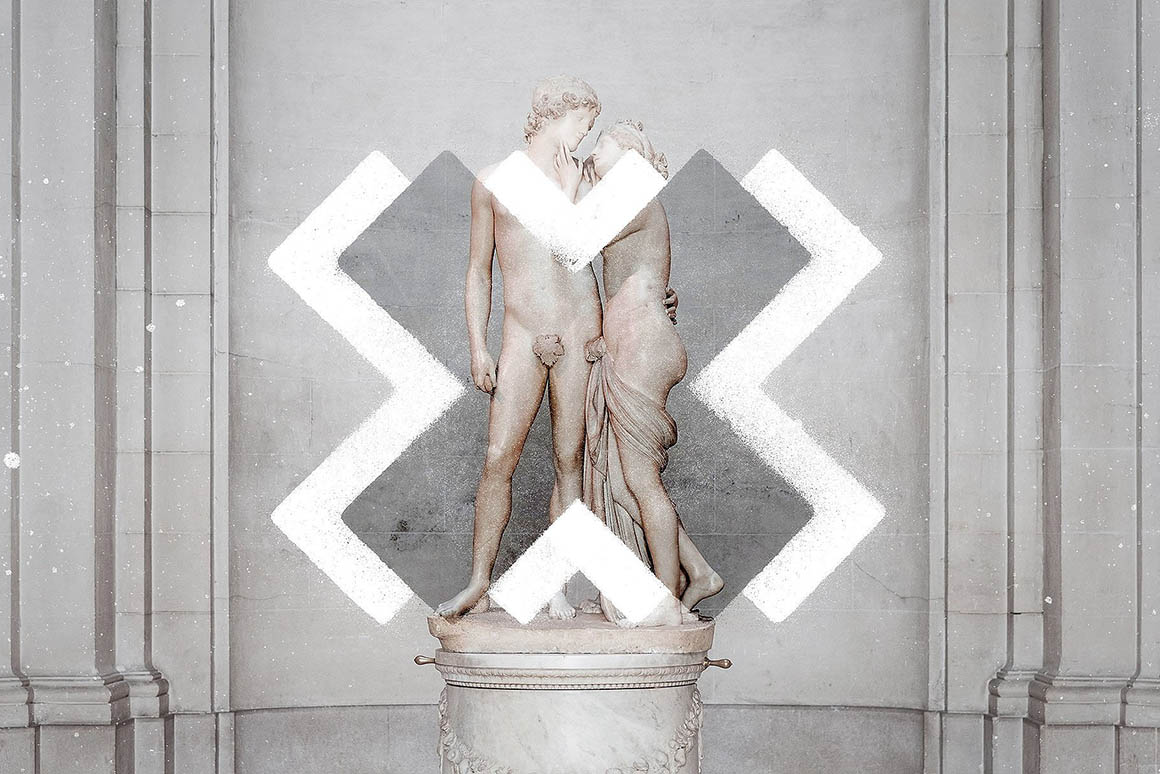 02. Double Color Exposure Effect from Pixelbuddha
With every single product, that we create, we do our best to bring not only a powerful design tool but also an enormous bunch of emotions in every element and pixel. And, hope, Phantom Double Exposure Effect has given a body to our aspirations.
Absolutely enigmatic, thrilling, a bit frightening and ultimately magnetic — here are the words to portrait this kit, bringing 6 overlay Photoshop effects & 27 gradient presents. Combined with finely picked shots it will make a huge boom, and, as we believe, there won't be a single person of your community to stay indifferent. Apply the effect in a couple of clicks — and, if stuck, check the Help file we've prepared for you!
What's inside?
6 Different Colors Styles;
27 Gradient Presets to complete the double exposure effect;
Easy to use and well-instructed: Help file is included.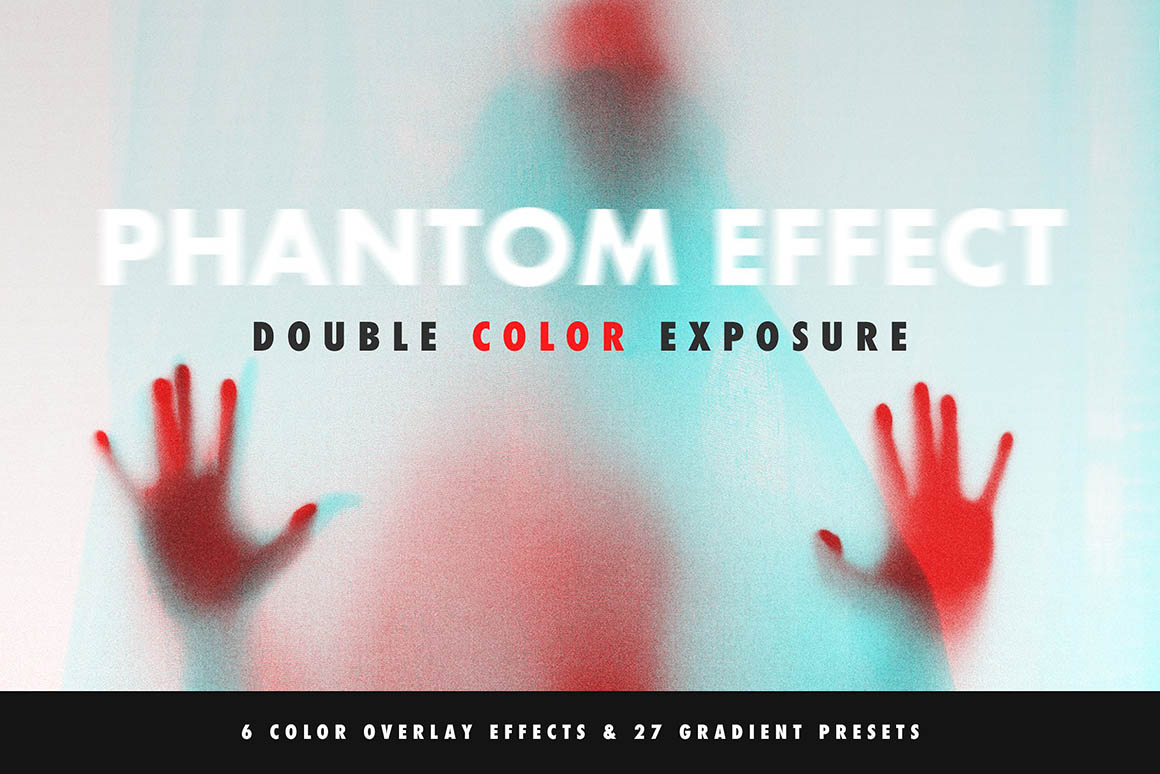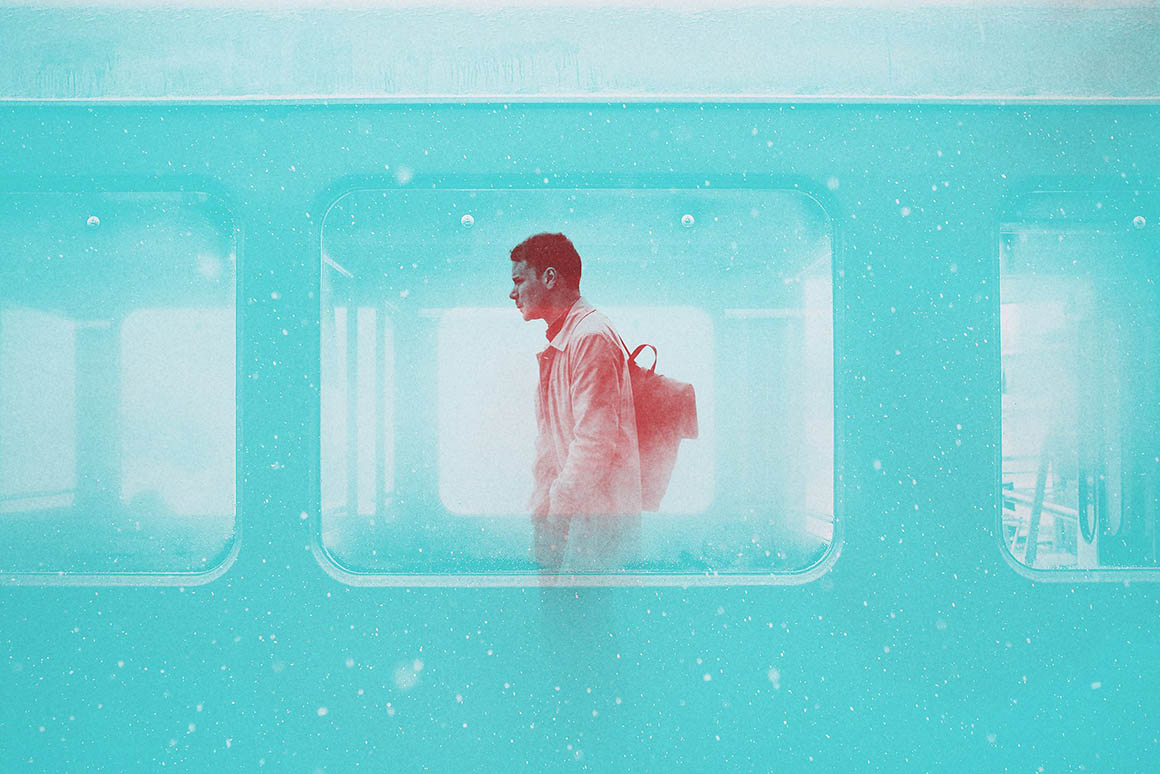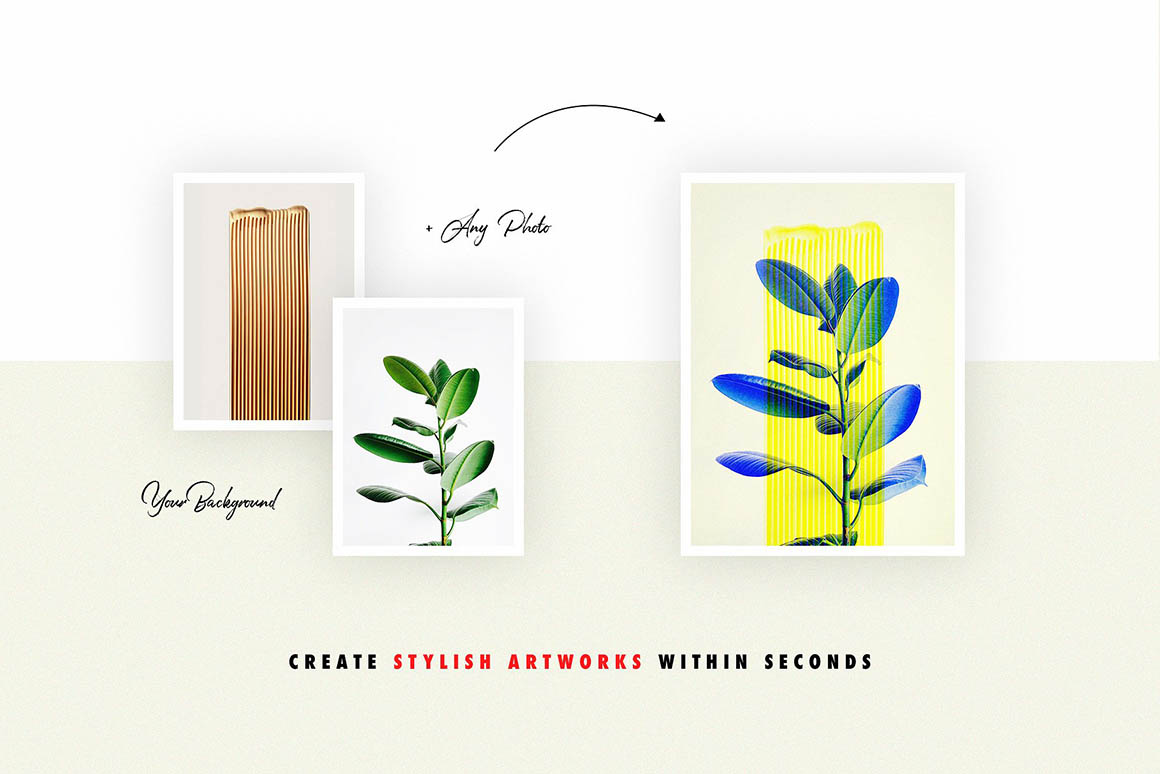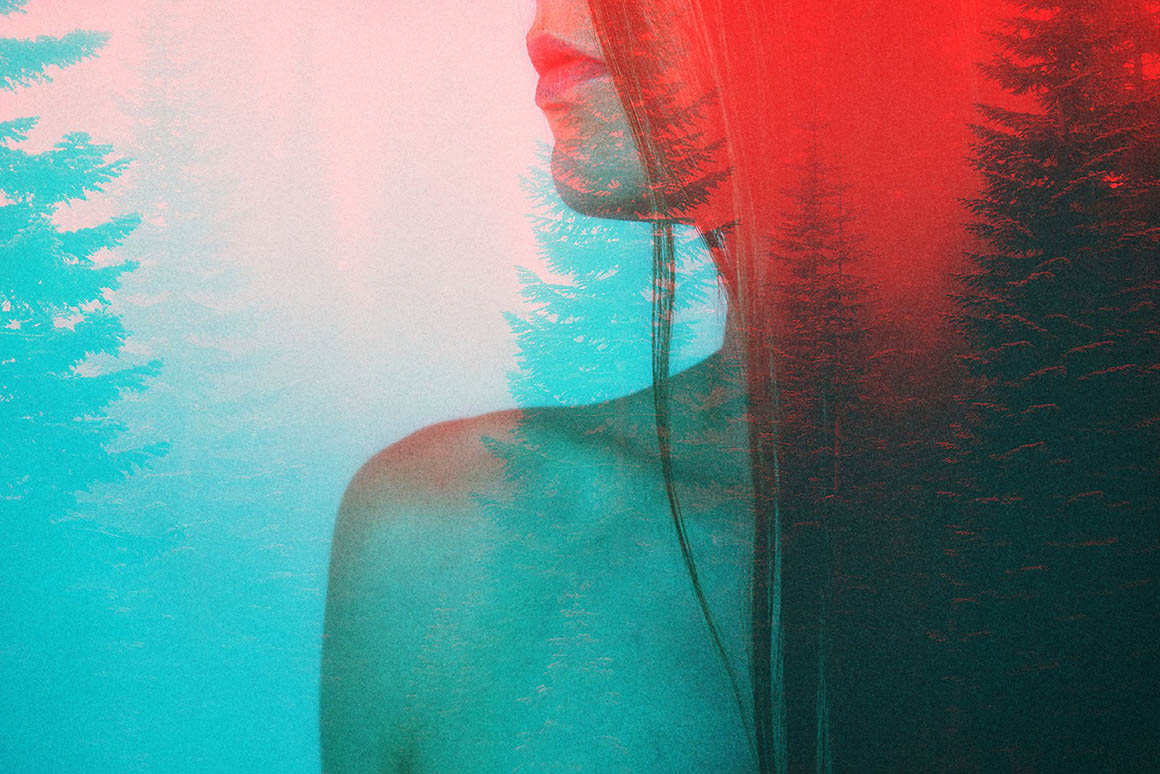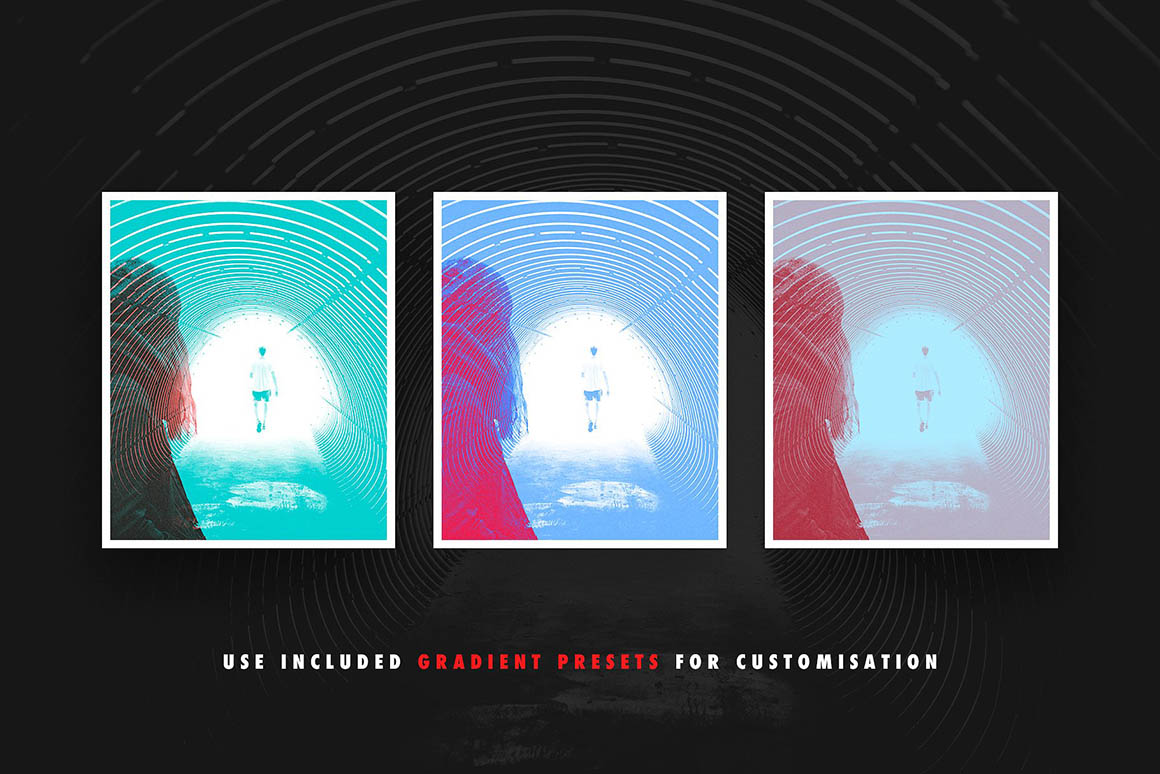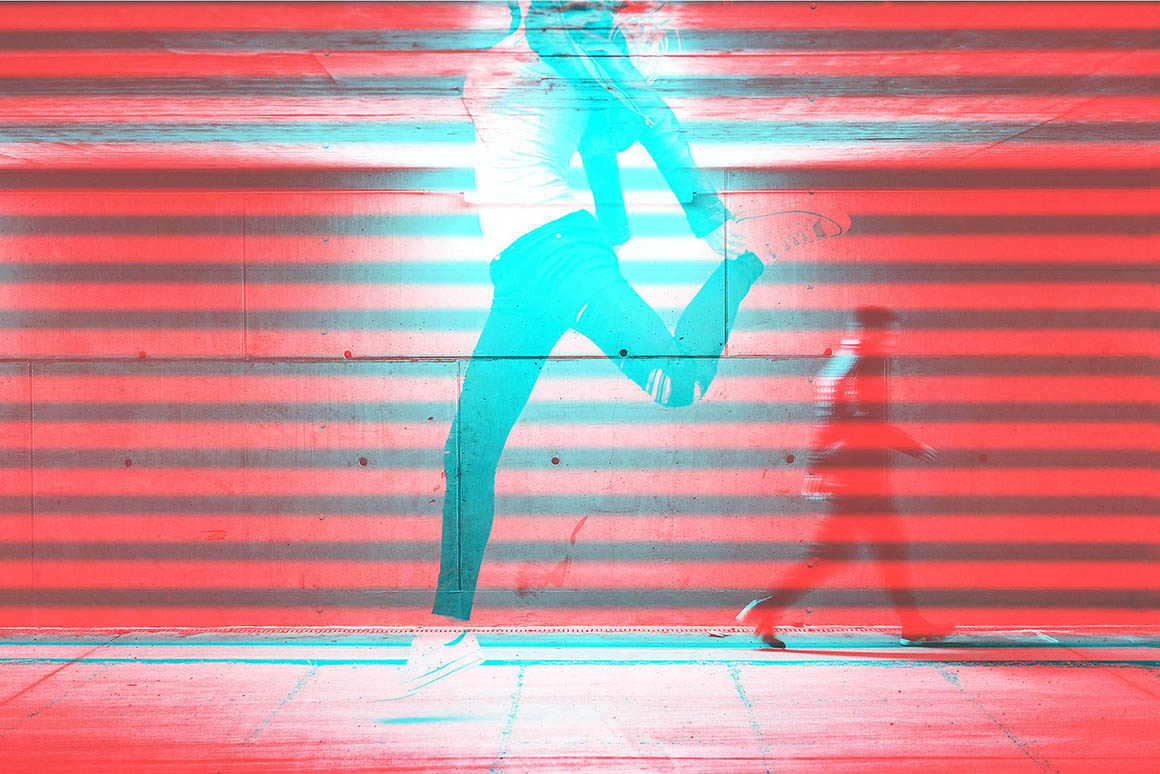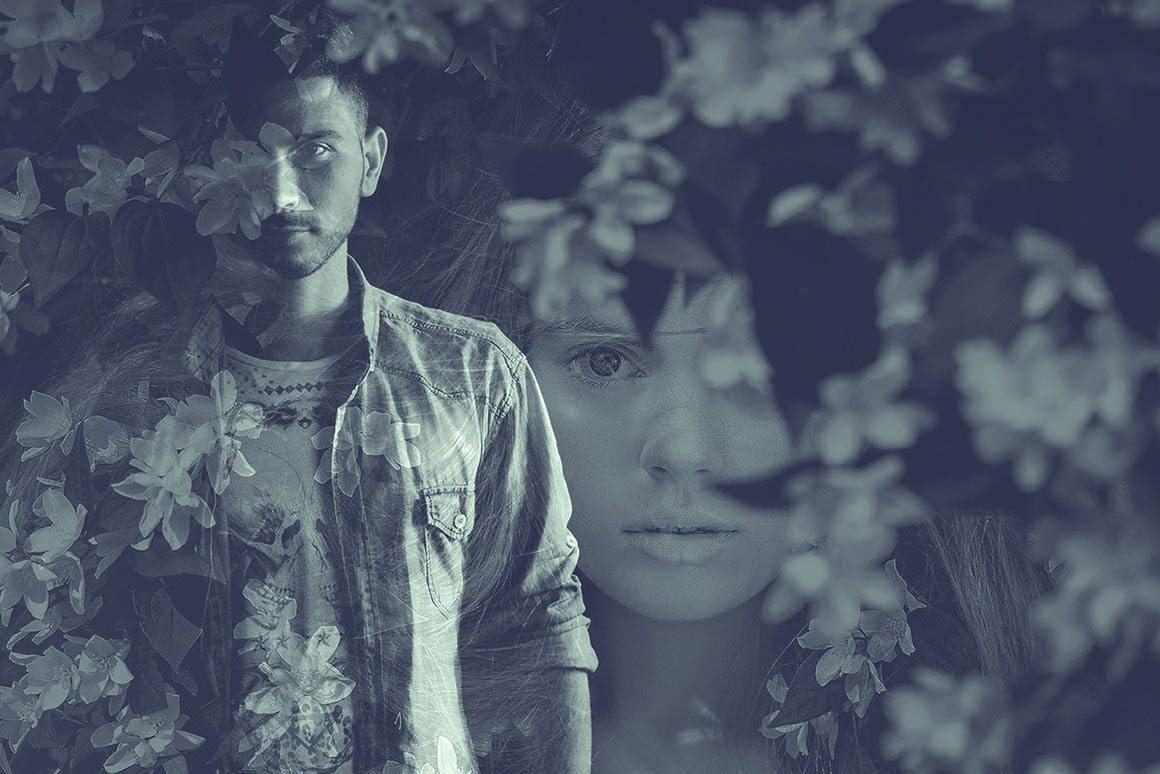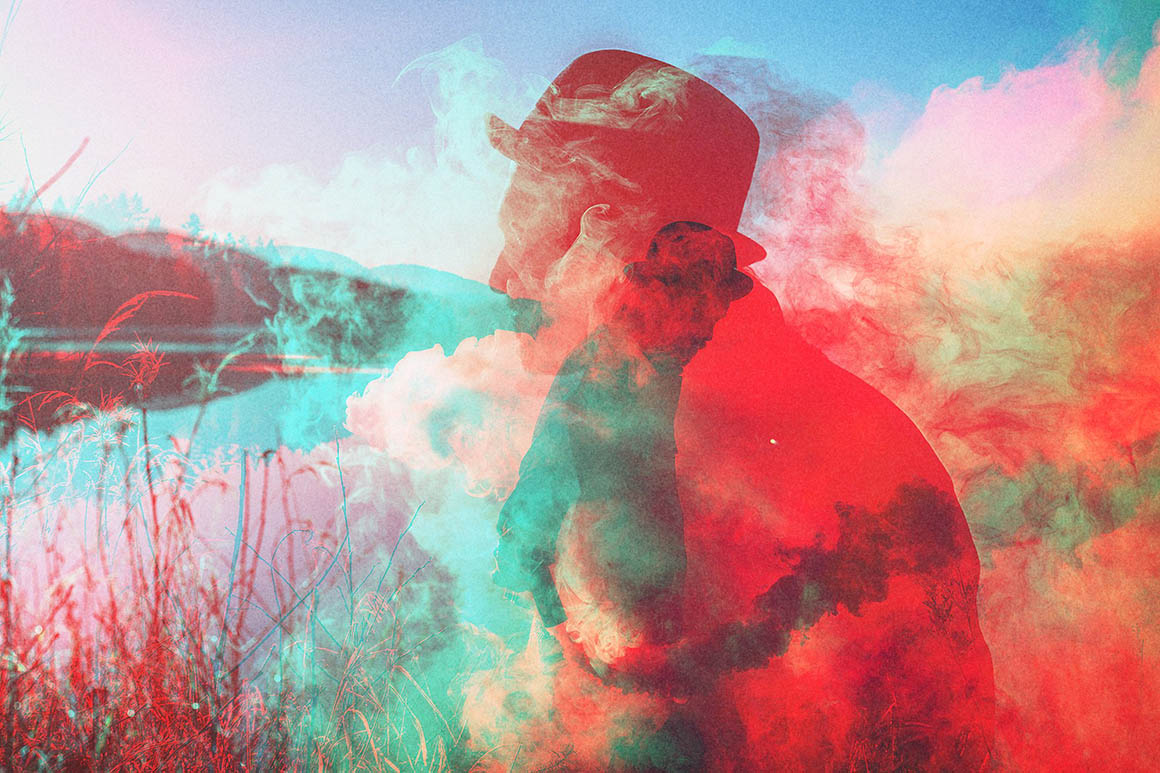 03. Worn Press Photoshop Effects Kit from Pixelbuddha
We love color cacophony, but everyone sometimes needs a piece of modesty, where there might be an ode to a single color and clean, outspoken lines. That's right the moment, so we're just excited to introduce Worn Press Photoshop Effects, crafted to leave behind the noise and supreme vibrancy and finally bring you the plot of an image, its heart, and its idea.
The kit includes 15 different PS effects, which you can apply and customize with ultimate ease — the secret is that the colors are editable and Smart Objects are used. But if you still find it hard and don't know what to start with, check 'How to Use' file and do it!
What's inside?
15 PSD files: 5 different effects with 3 grid sizes for each inside;
Artboard sizes: 2000×2000 px;
Canvas Size action included;
Editable colors;
Smart objects;
How to Use guide included.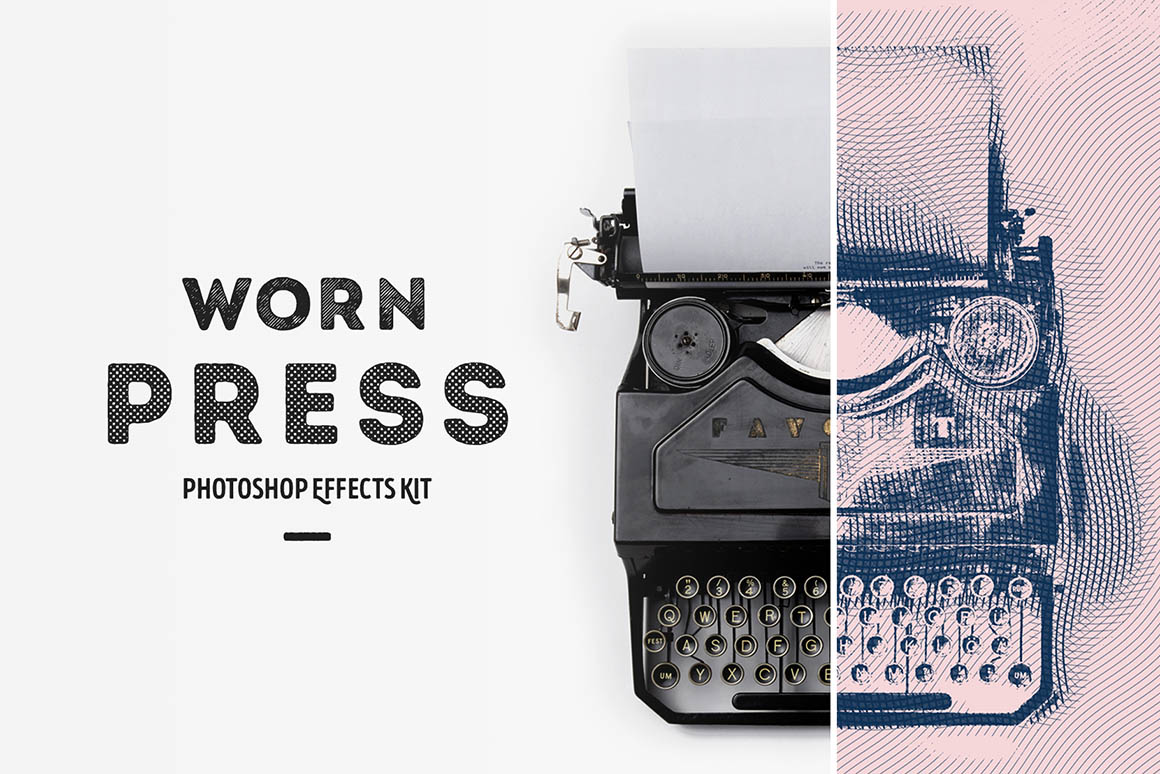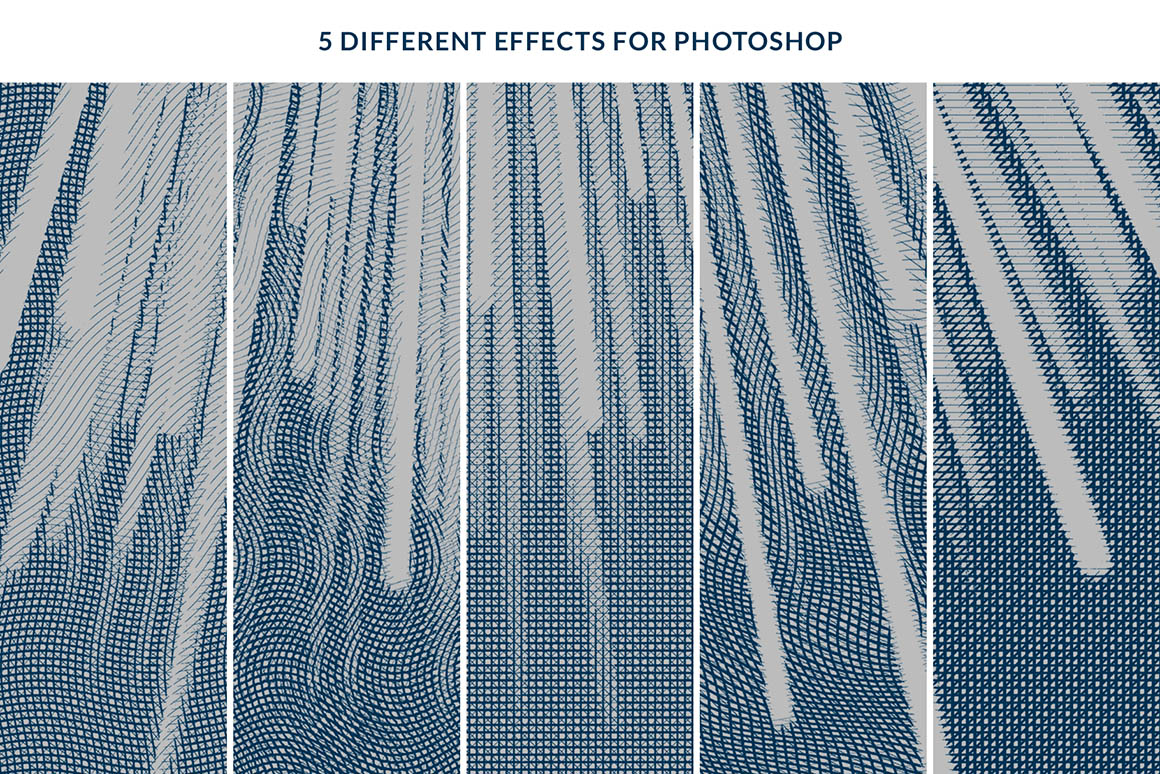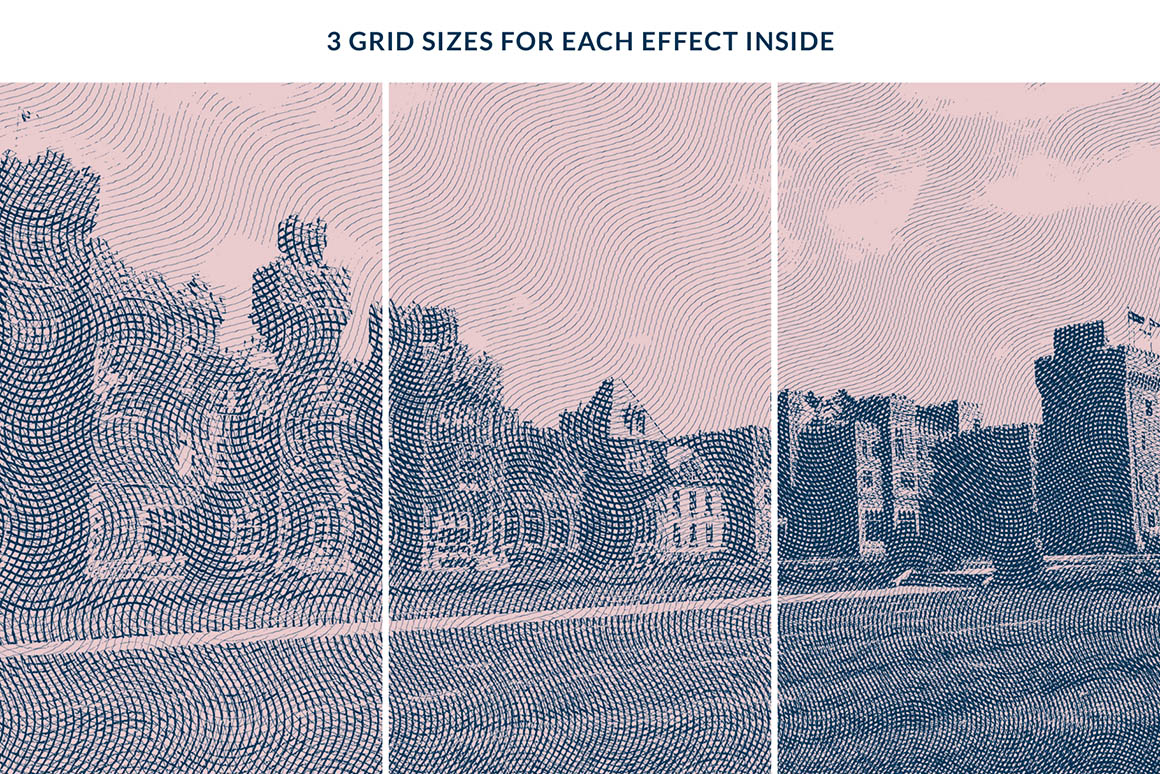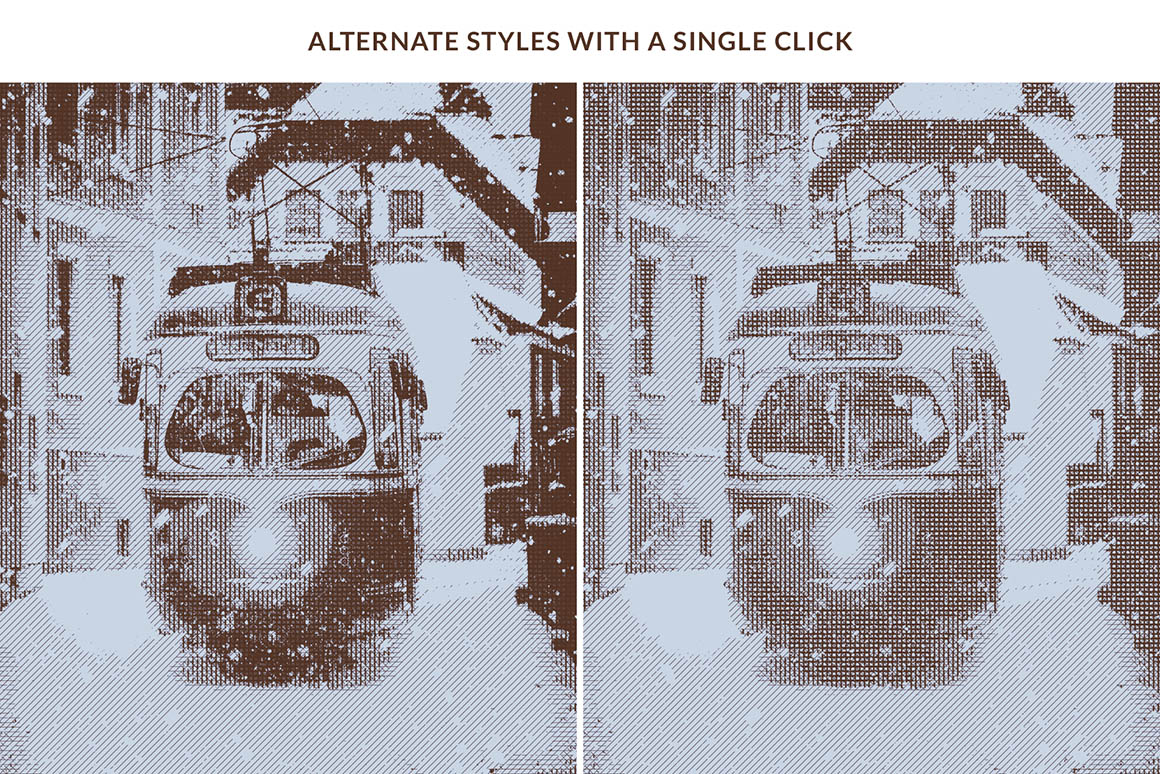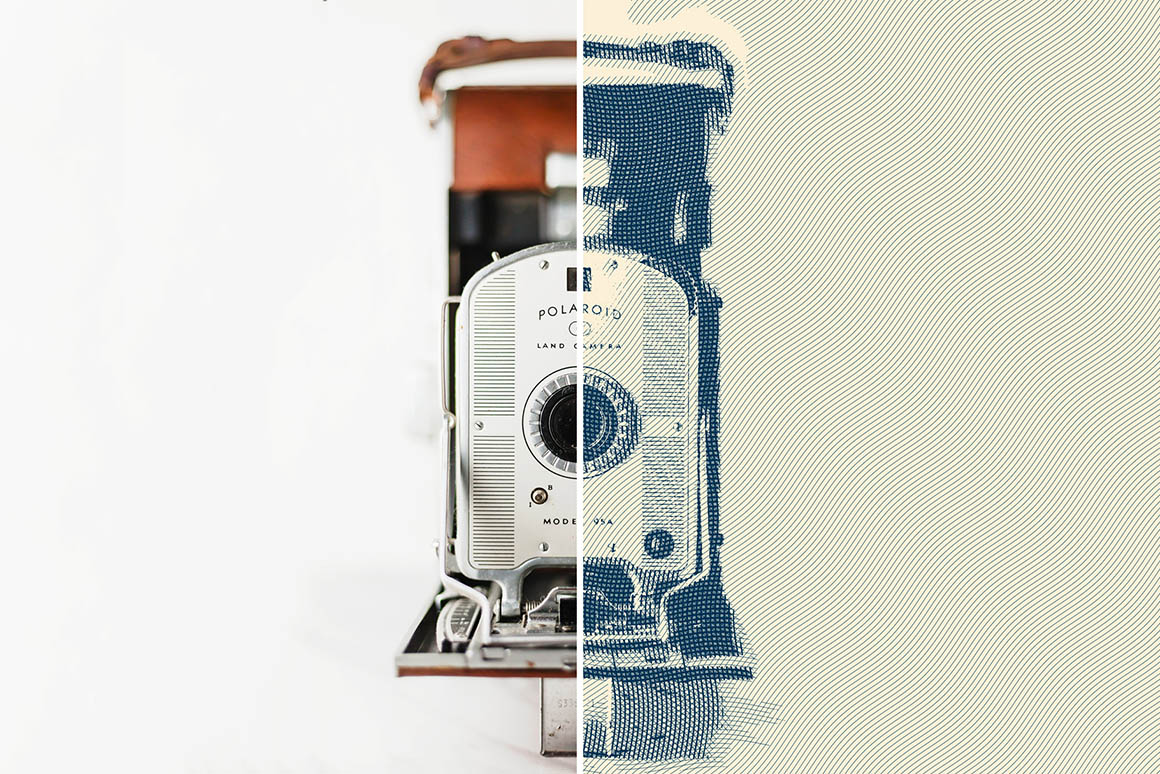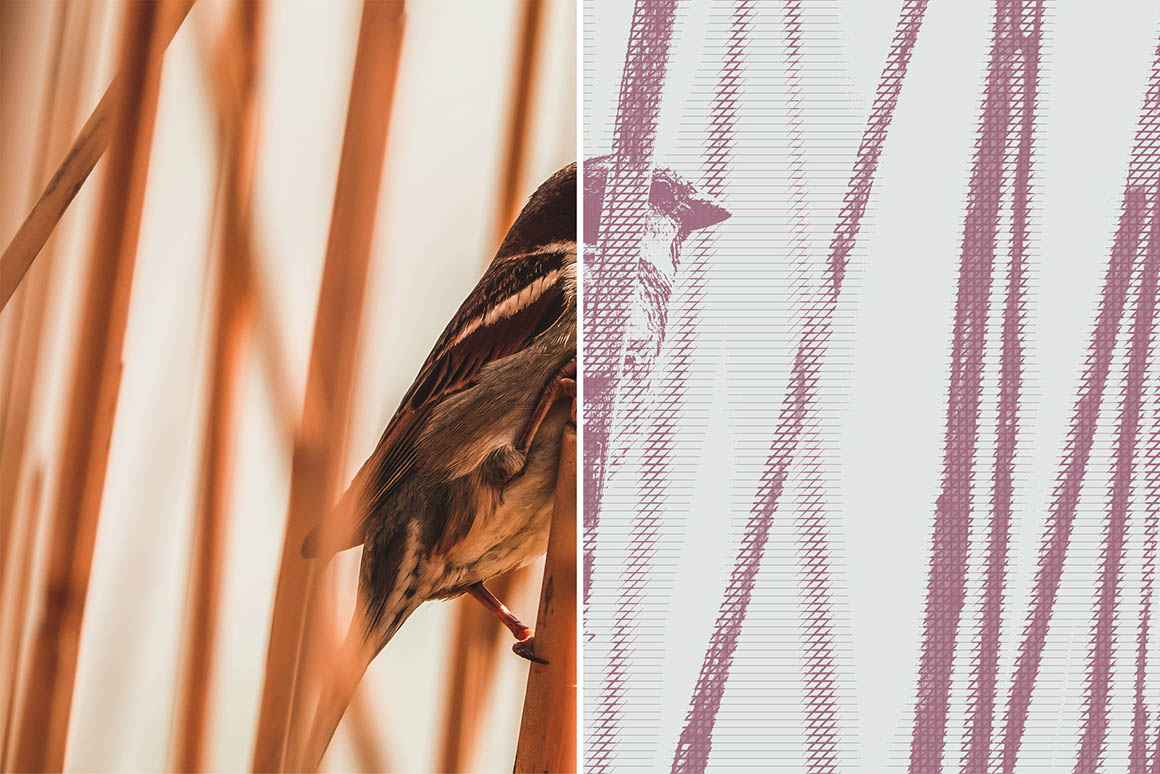 04. Toxic Potion Glitch Effects Pack from Pixelbuddha
Fuzzy, slurred, brought from deep morning sleep and aerosol paints of London suburbs, our glitch effects are to make you breathe and design differently, moving far from canonical beauty in favor of freshness and frankness. Turn your typography, logos, and shots into vibrant masterpieces no one will dare to shift glaze from, passionately following how in a click (Smart objects are always in!) you bring motion instead of statics with the power of color only.
Toxic Potion Glitch Effects Pack brings 10 capturing text effects and is accompanied by 14 photo actions for color or shape corruption, bringing to life the psychedelic ambiance of modern art galleries you must be missing.
Features:
PSD file bringing 10 glitch text effects via Smart Objects;
14 glitch photo PS actions (3000×2000 px).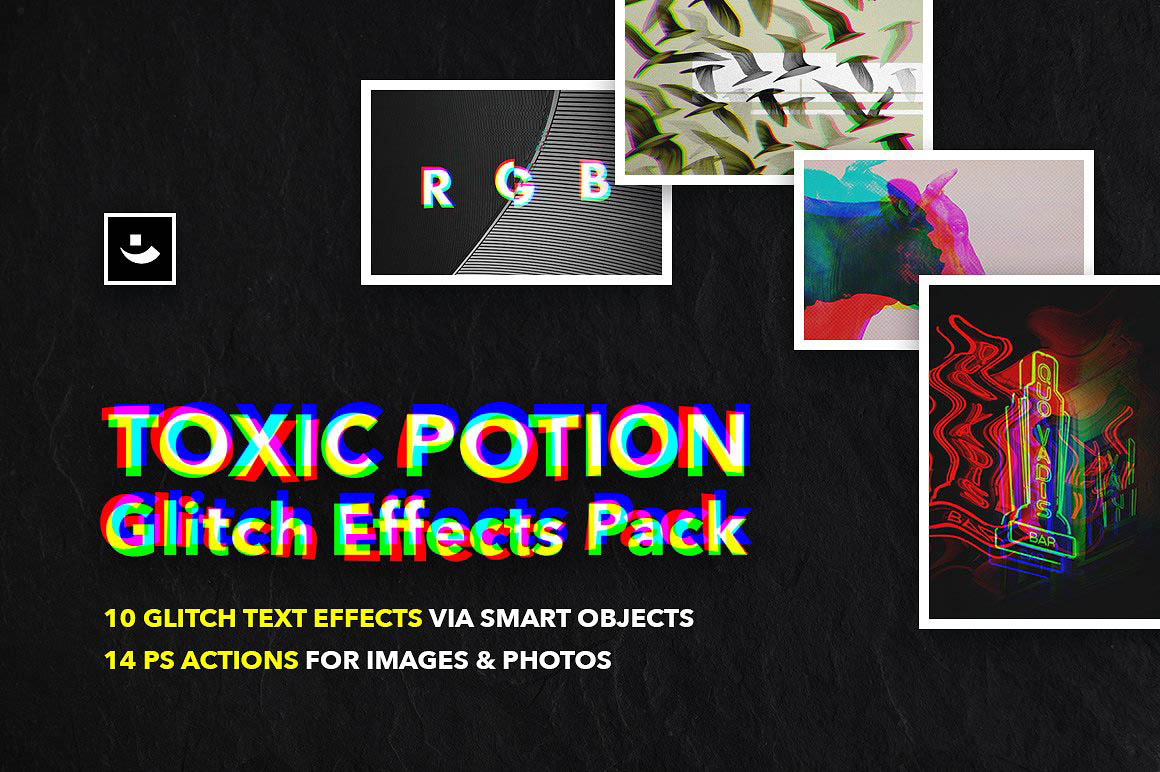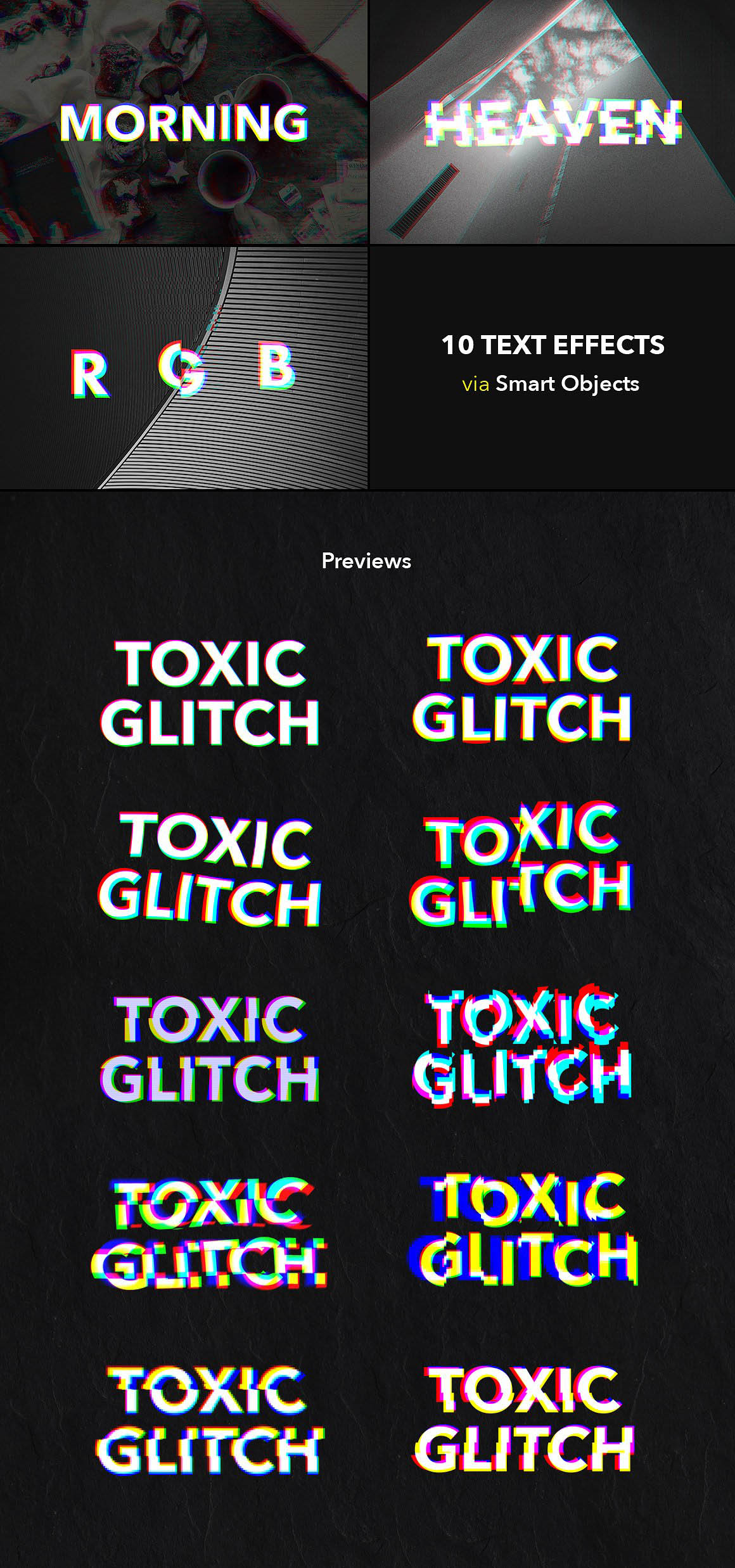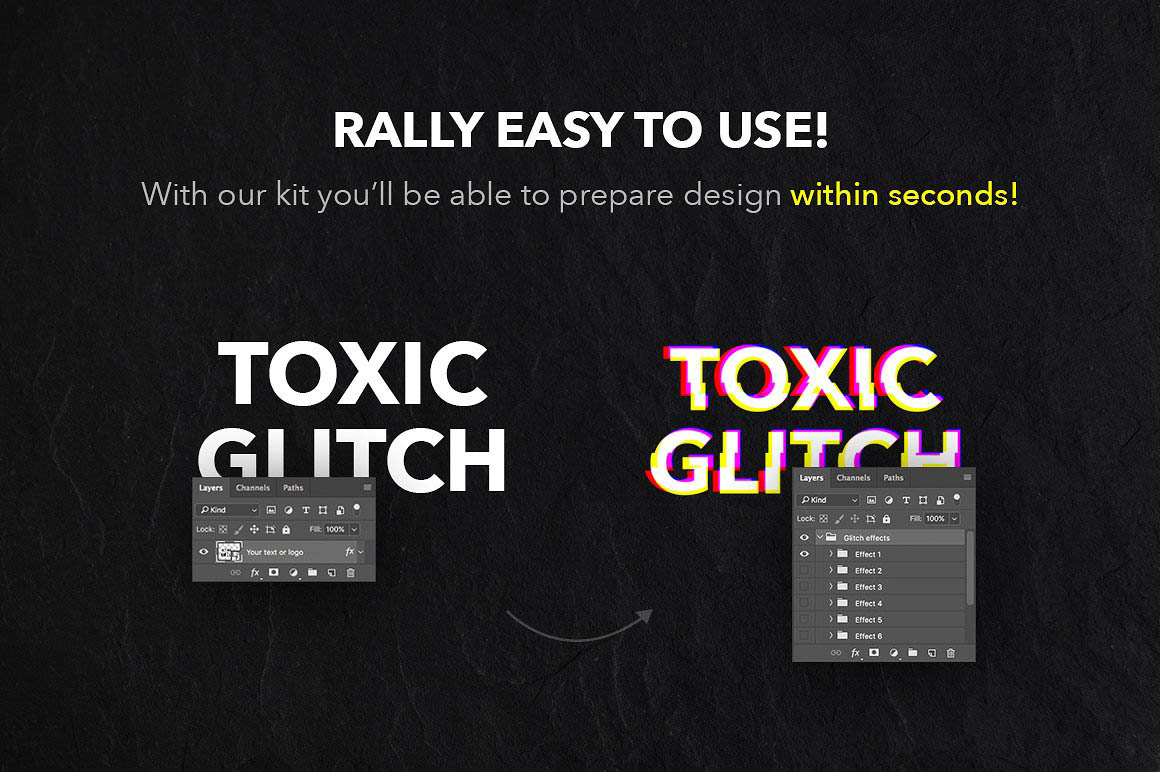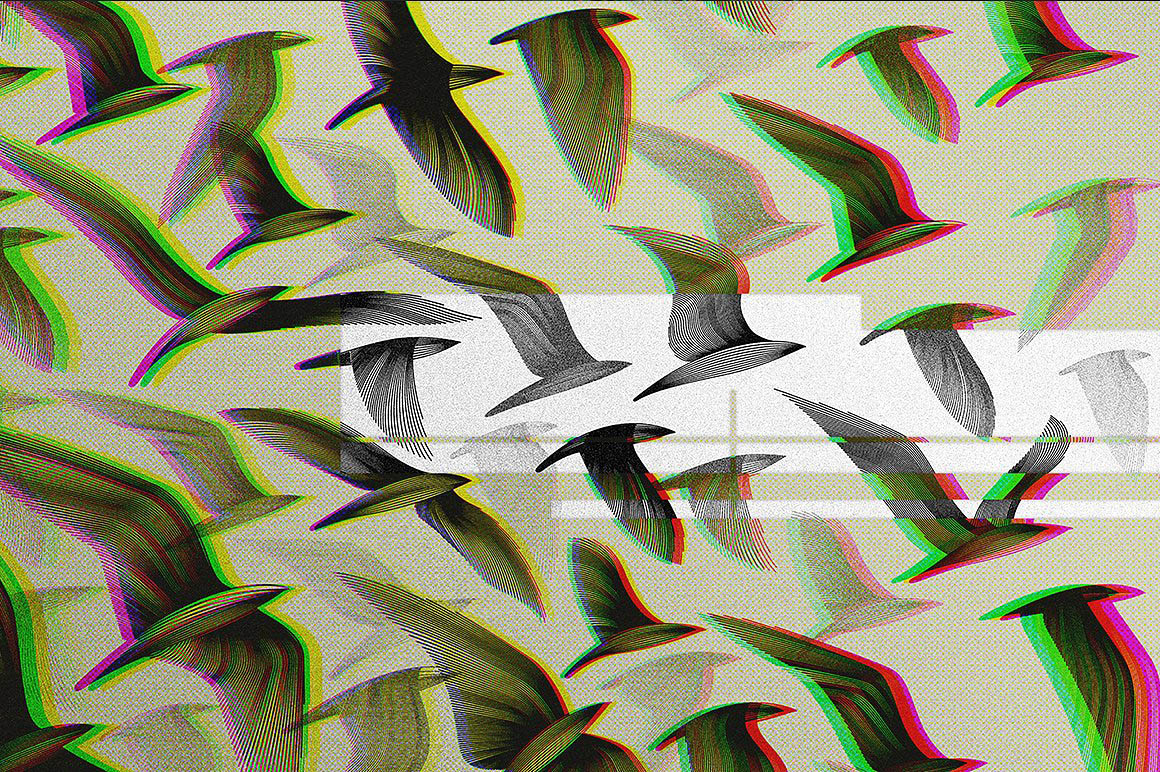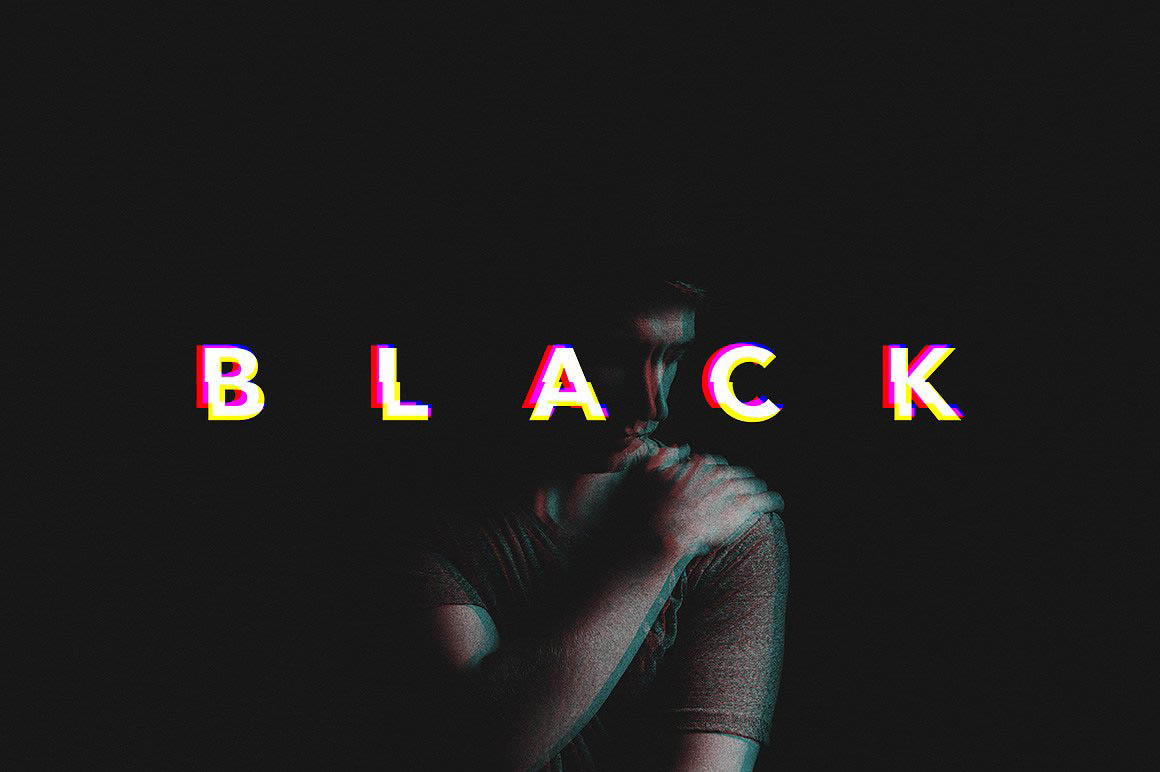 05. Aurora Watercolor Brushes Collection from Pixelbuddha
Pure tenderness is lovingly cherished by our team, and we're happy to introduce Aurora, which is a manifest of it! Light, airy brush swashes, and their misty texture have been embraced to bring you a collection of 45 adorable brushes. We invite you to try them for sophisticated invitations, cards, mood boards and typography decor. You can also use Aurora collection to create your own masks for Instagram or as textures for your backgrounds — basically, whatever you apply them to, they will imbue it with the reverie of watercolors.
And remember, minor details decide everything, so never miss an opportunity to complement your toolbox with a lovely collection of watercolor brushes and try them in your next artwork — you must get a stunning result then!
Features:
45 watercolor brushes (abr & png formats)
Size: from 2000 to 4000 px.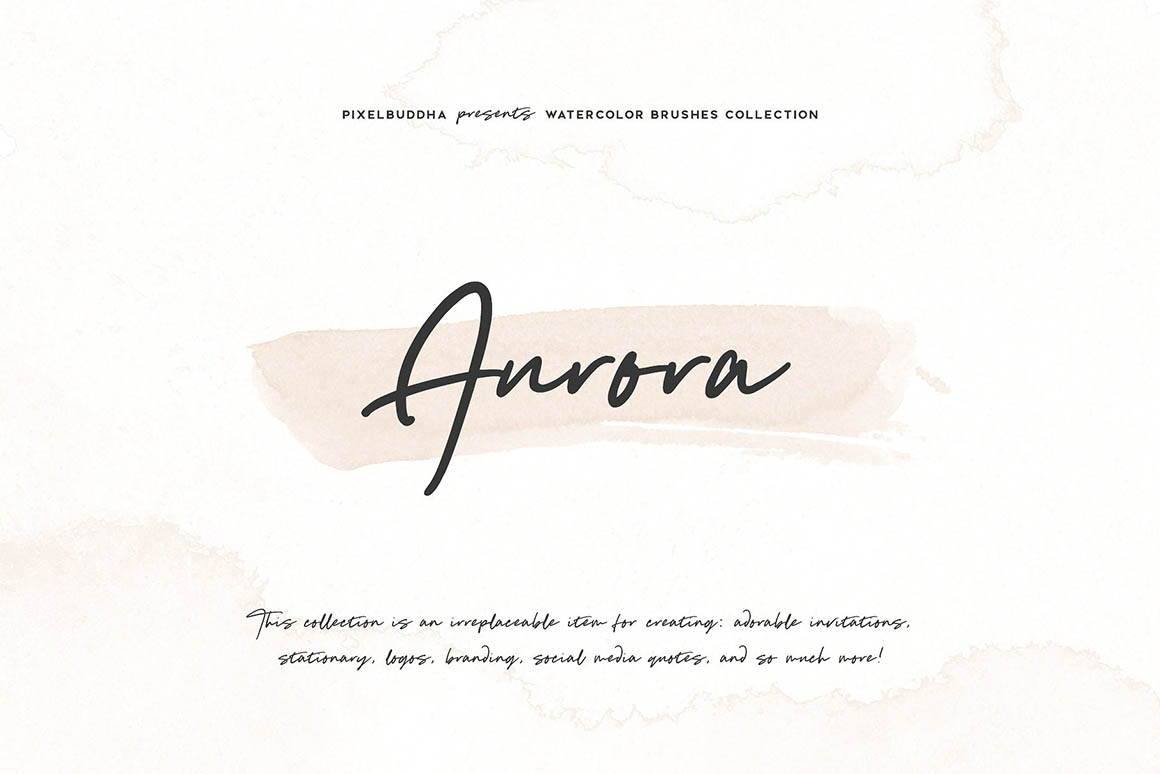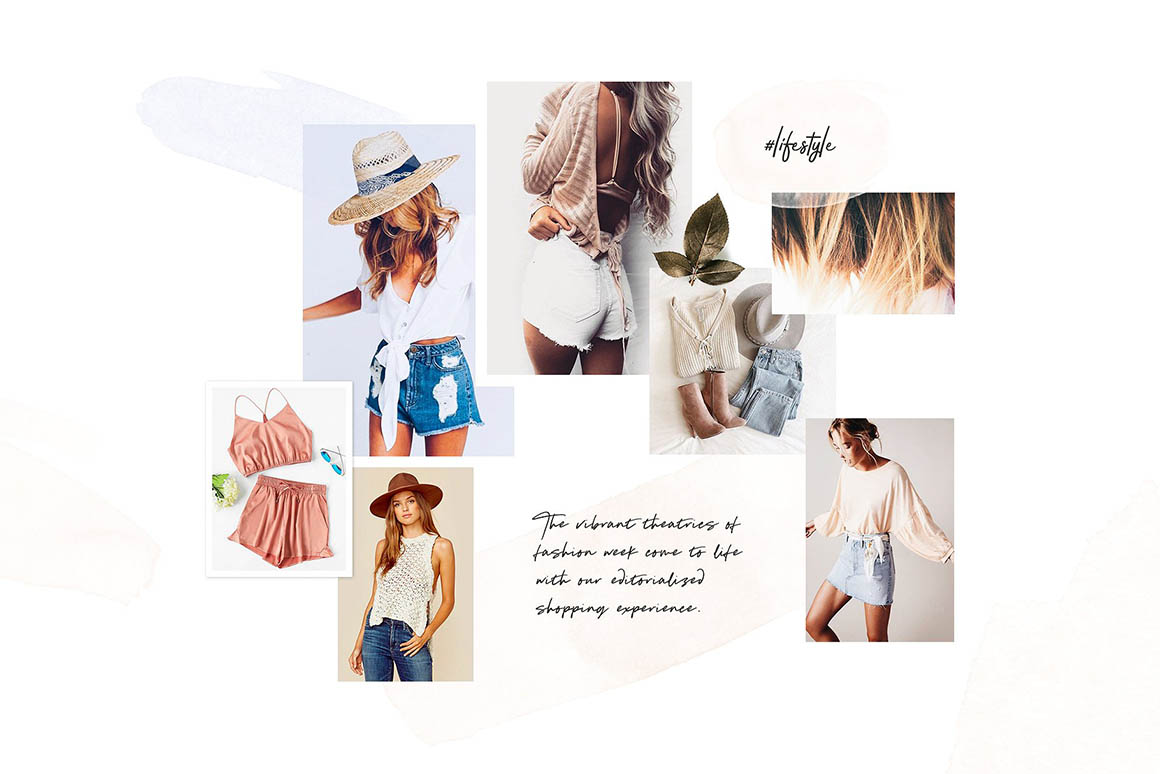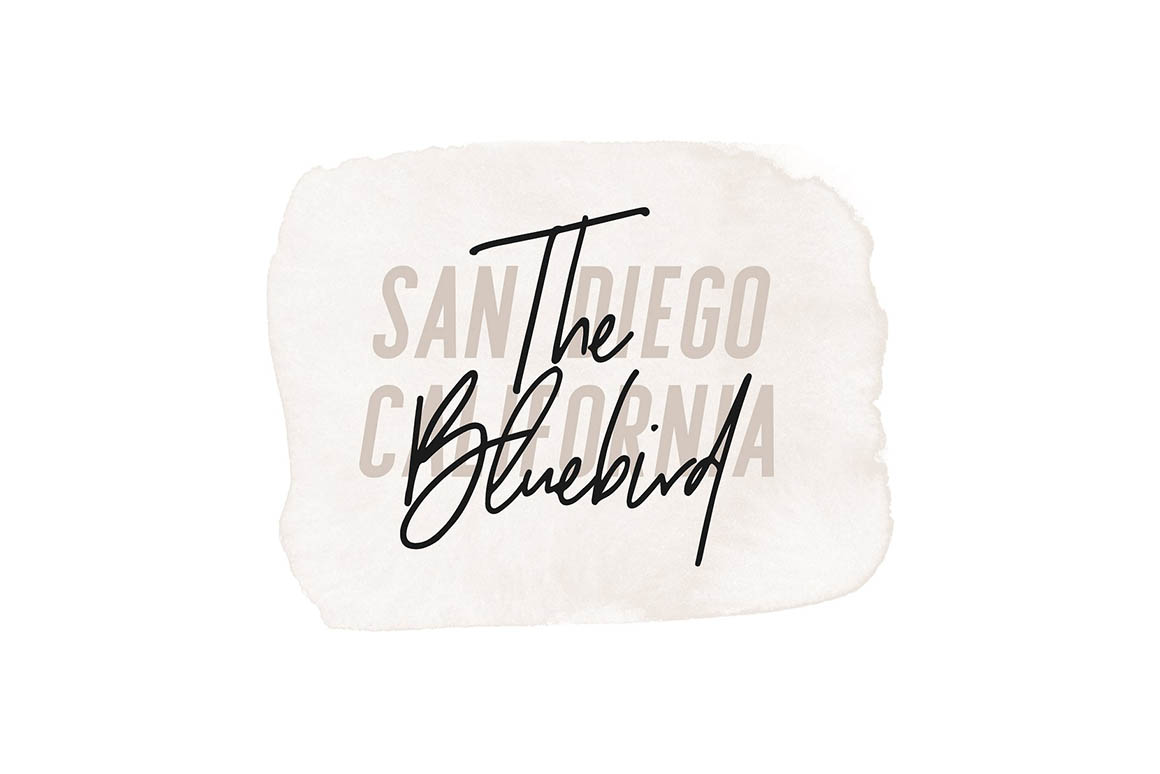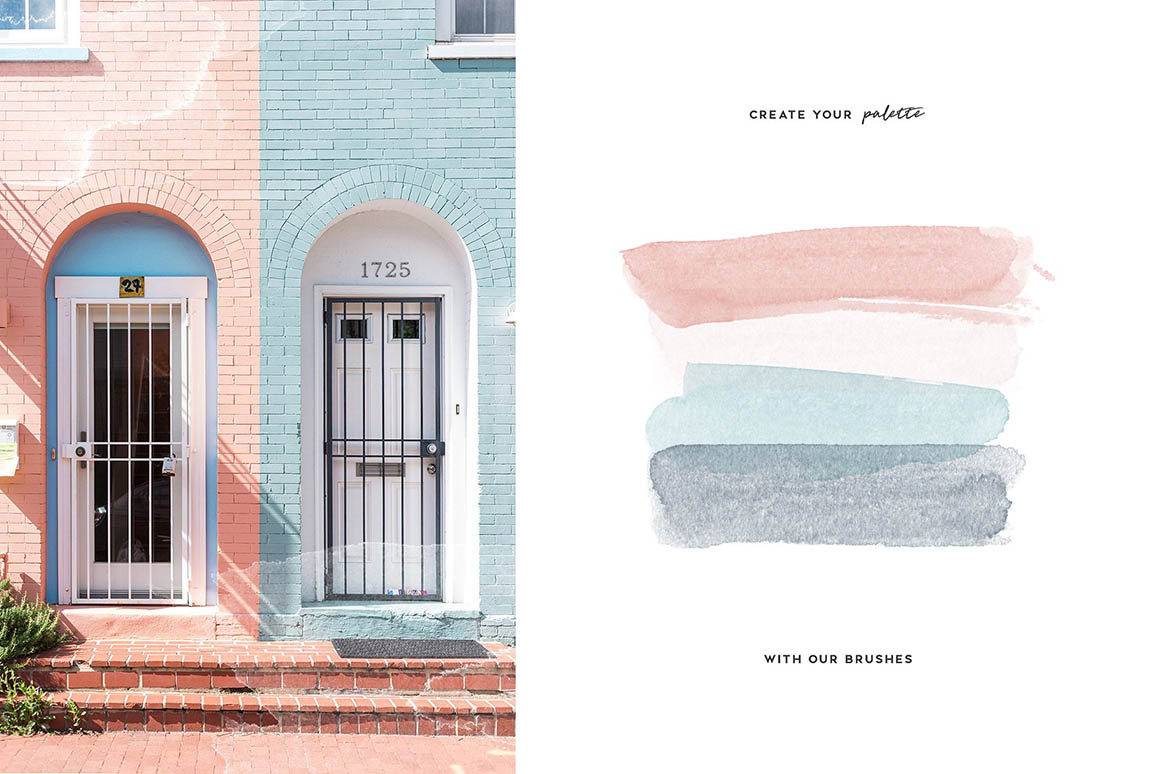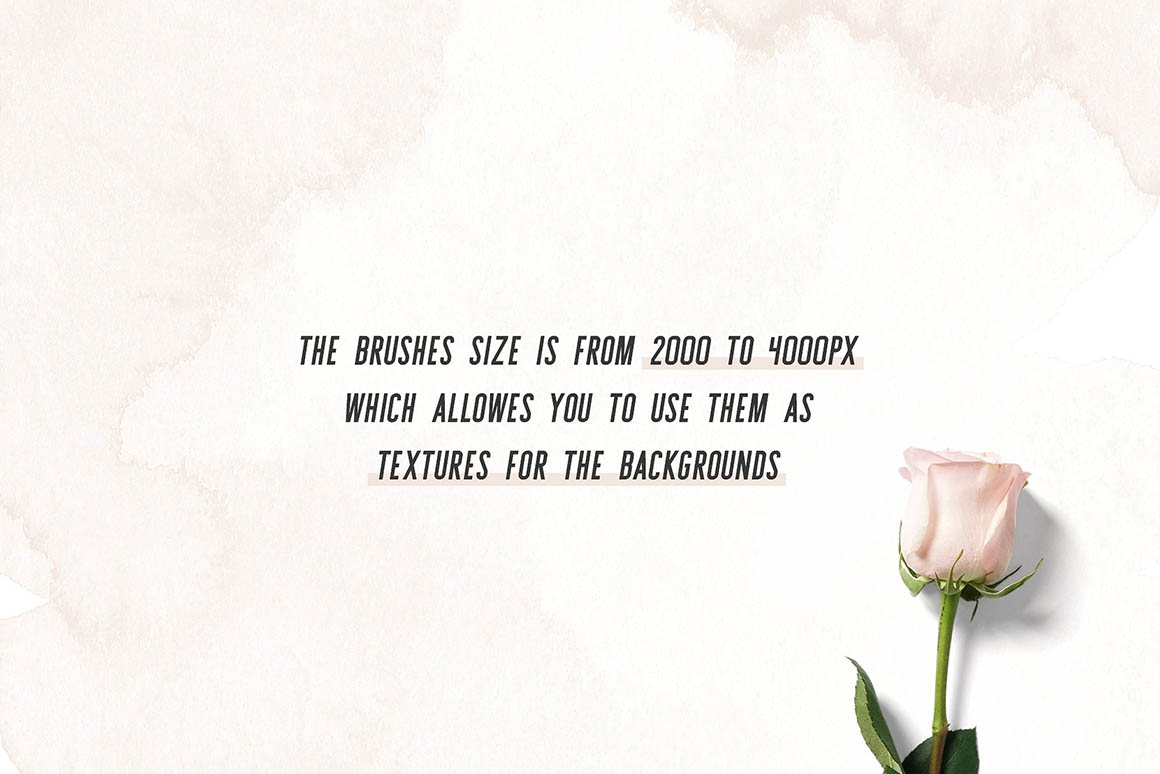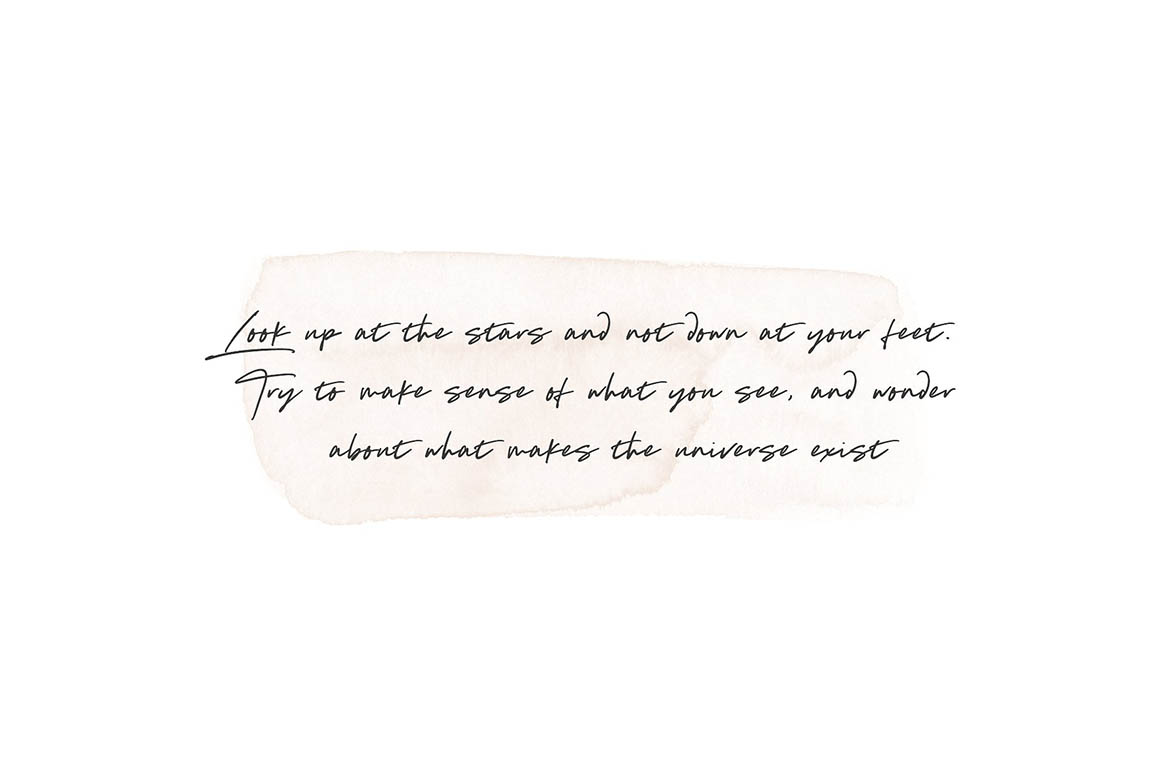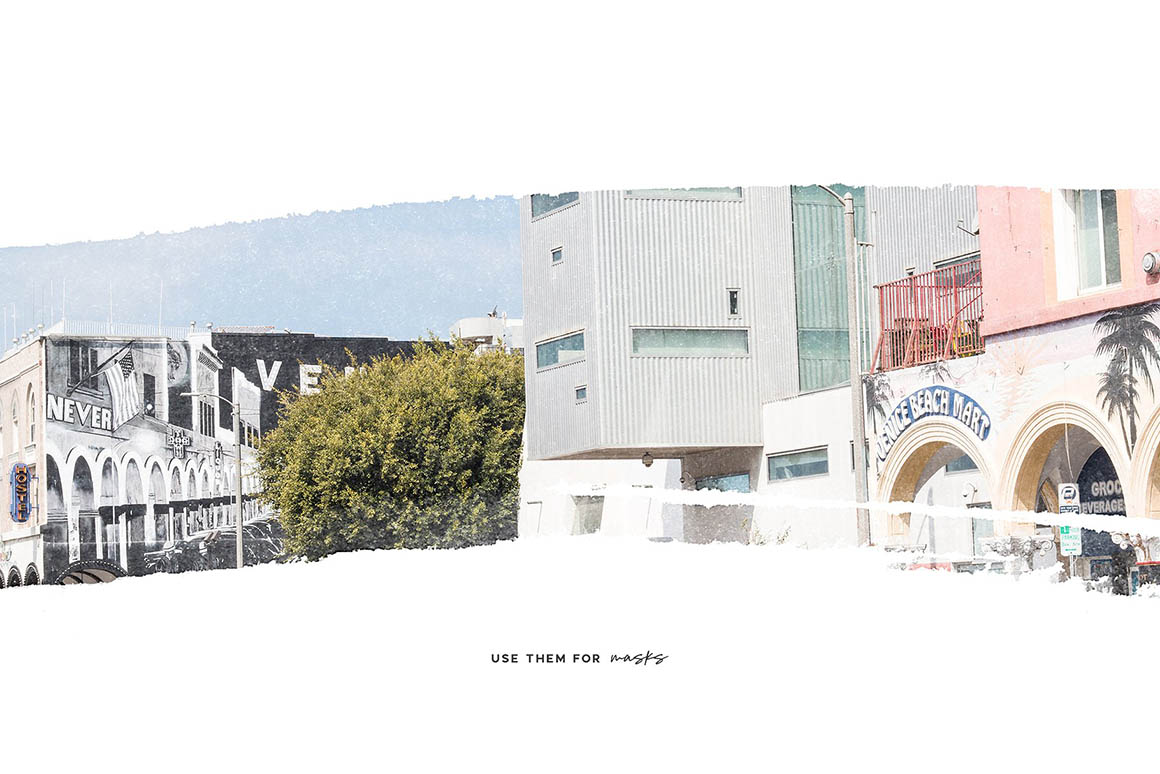 06. Color Fusion Photoshop Actions from Pixelbuddha
We were starving for an eye-popping color palette, so varied and little bit neon, that missing bringing some of it to your shots would be unforgivable. Discover the embodiment of vibrancy, Color Fusion Photoshop Actions. Meticulously crafted in collaboration with unbeatable Lil Bro, they transform a common shot or image into an artwork a couple of clicks, grabbing all your attention and finely accumulating the energy of bright acryl paints.
A huge number of variations make the workflow and the result very personalized, revealing your vision and your style, and the included video tutorial with render the process magically simple, so lack of experience is never an obstacle.
What will you get with the actions?
6 object styles;
4 trace directions;
8 lightning angles;
A few color presets;
Customizable background color;
Files compatible with Adobe Photoshop CS3, CS4, CS5, CS6, CC;
Video tutorial and help file included.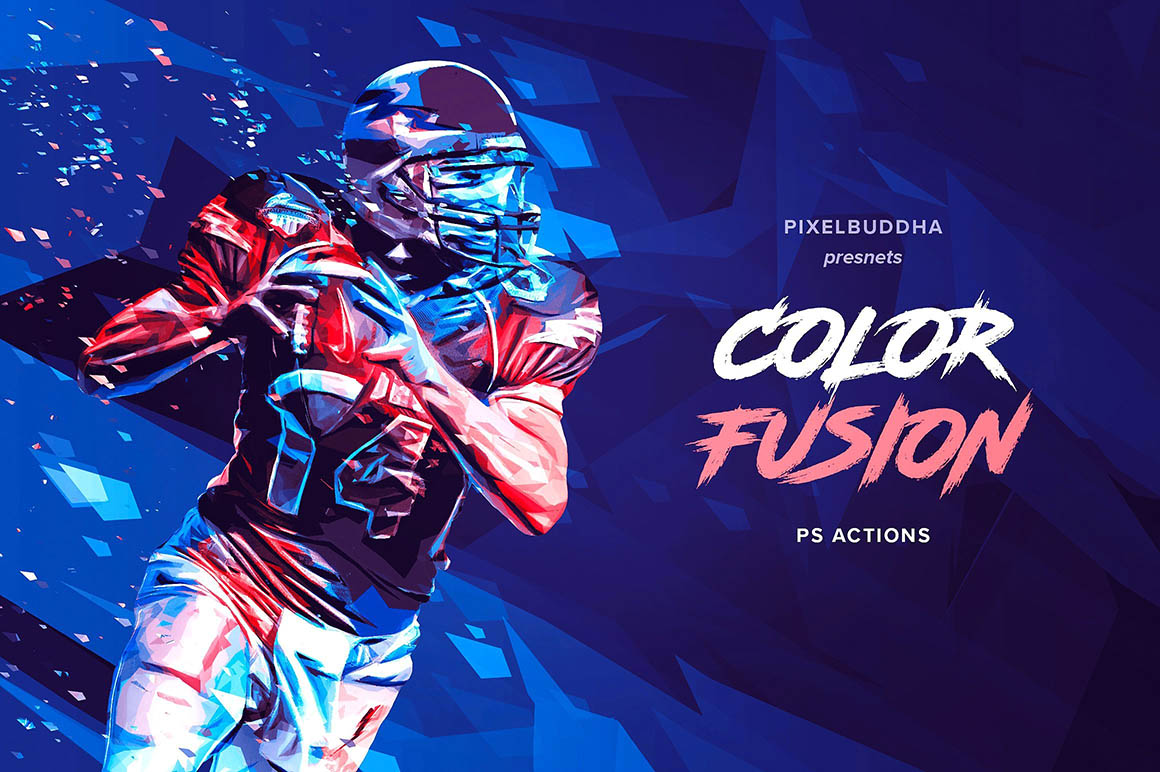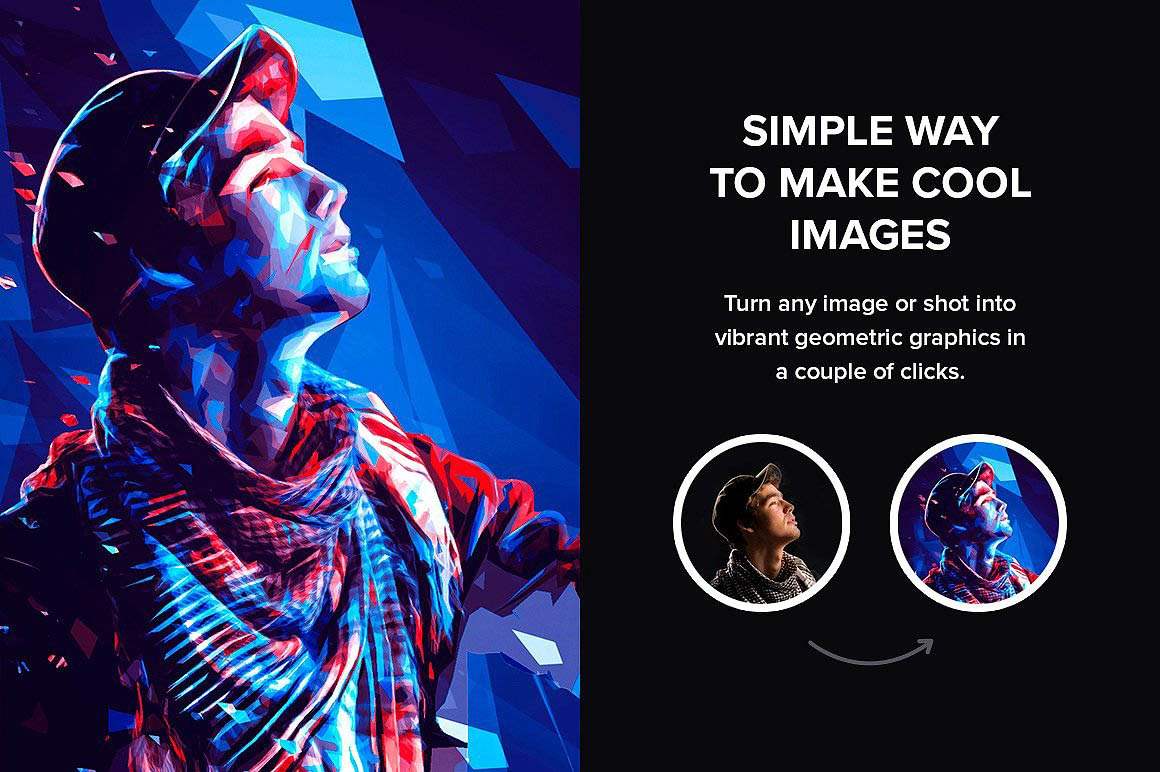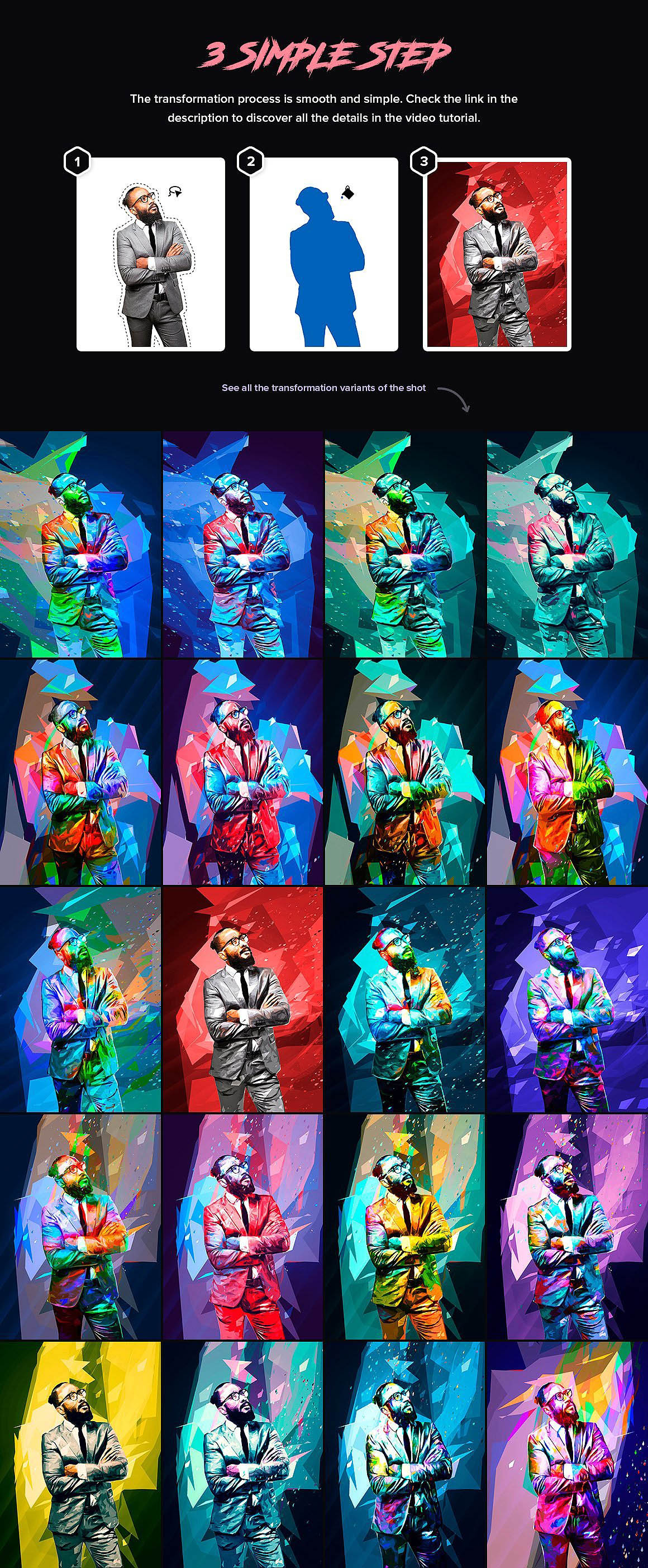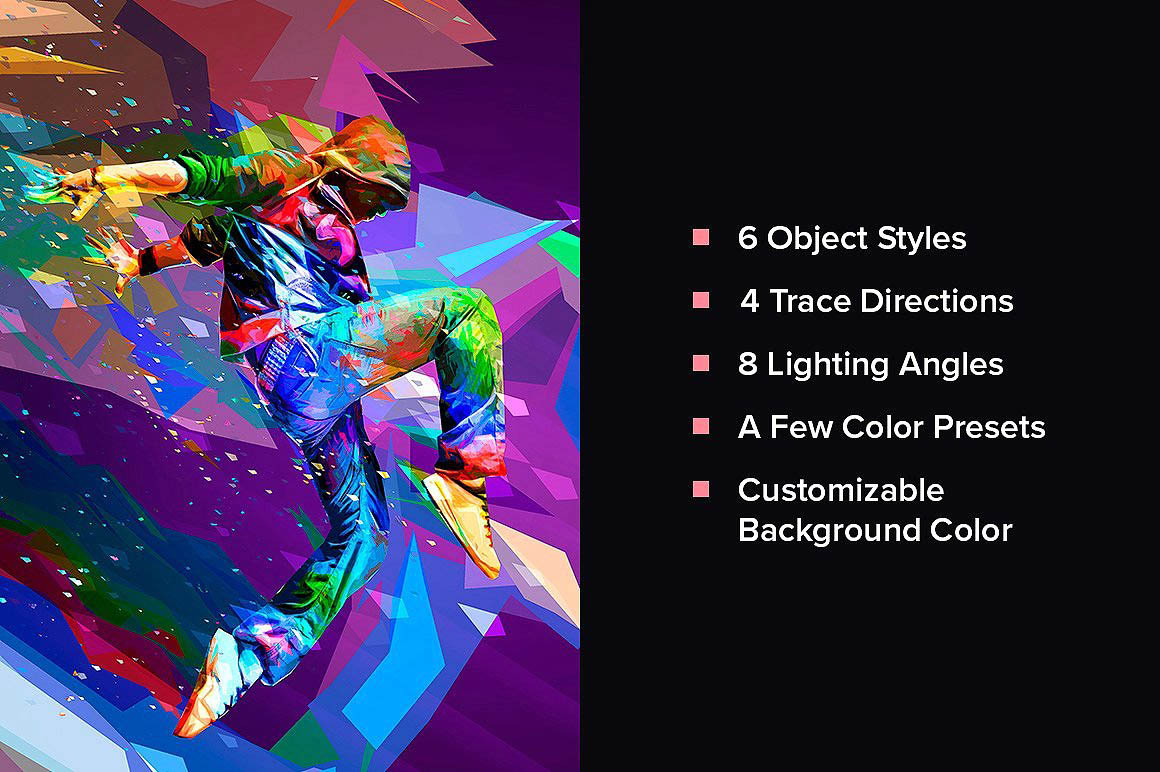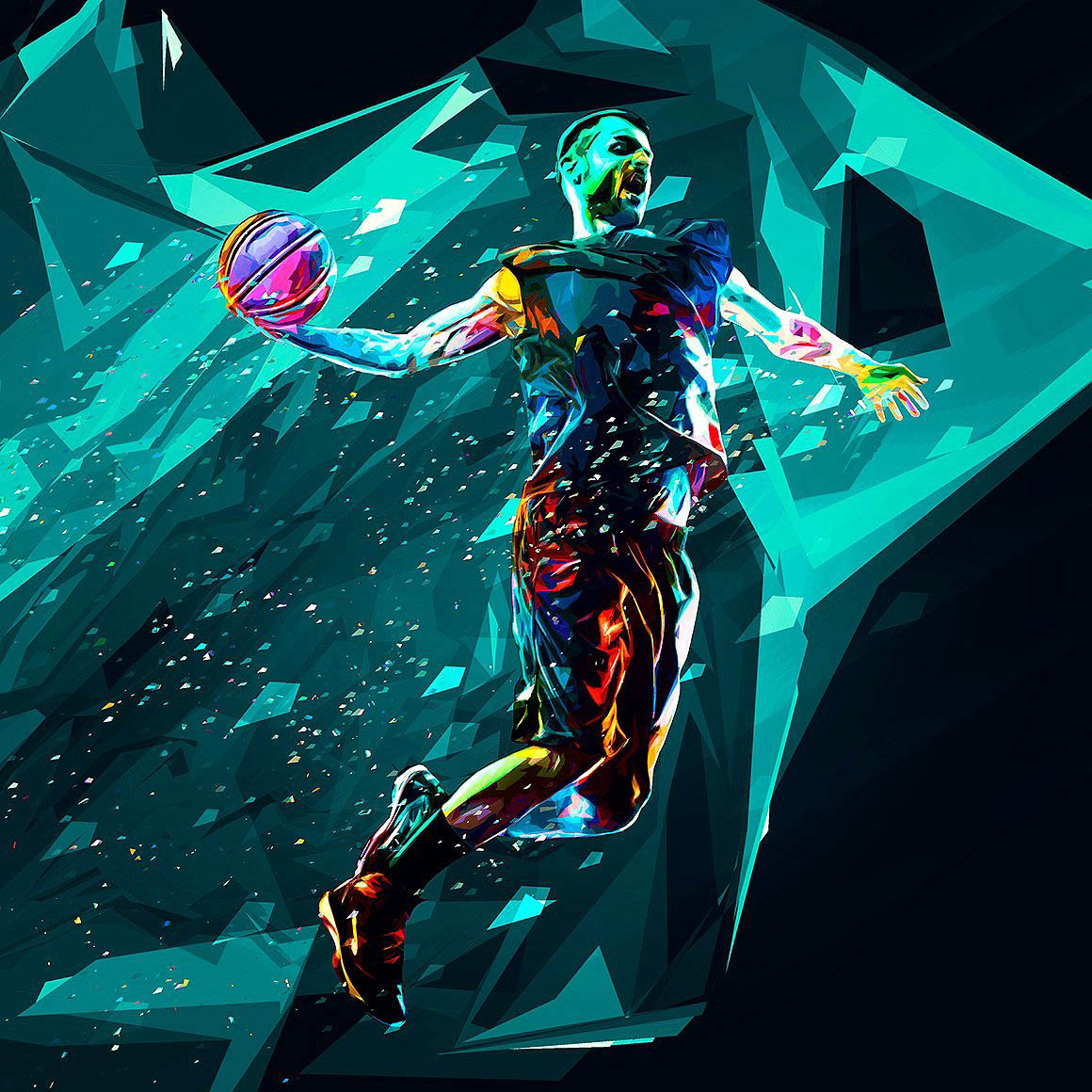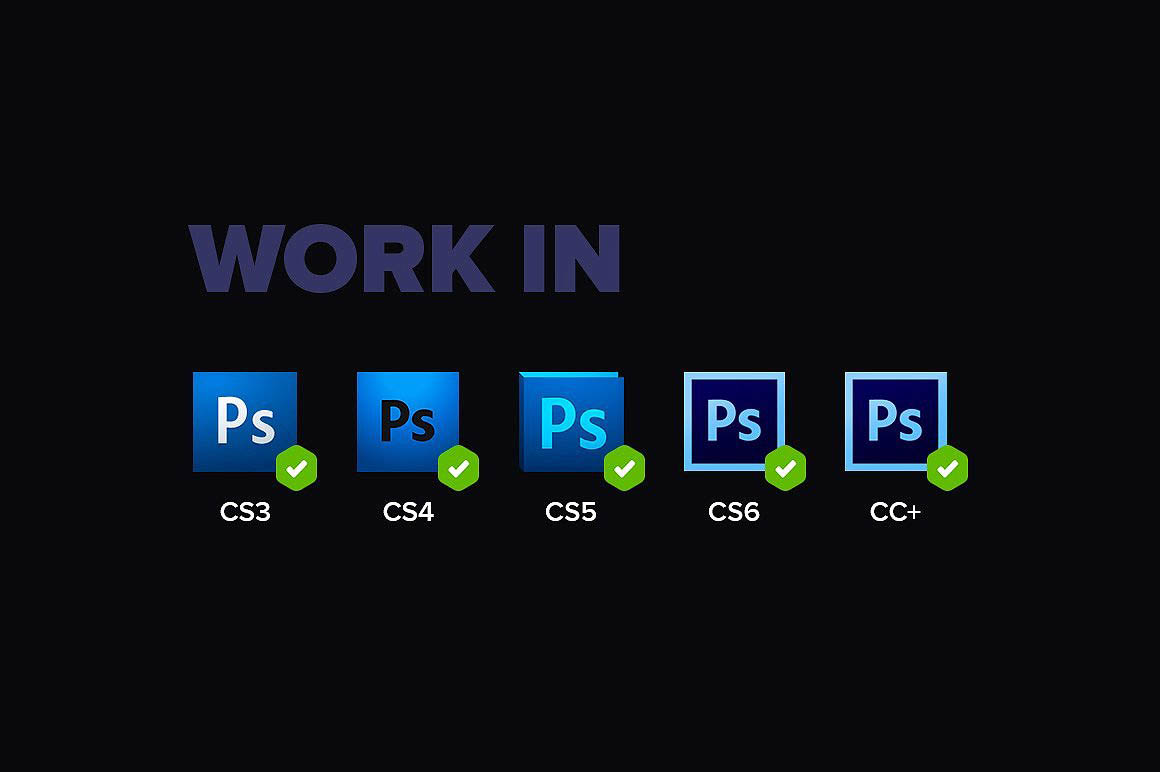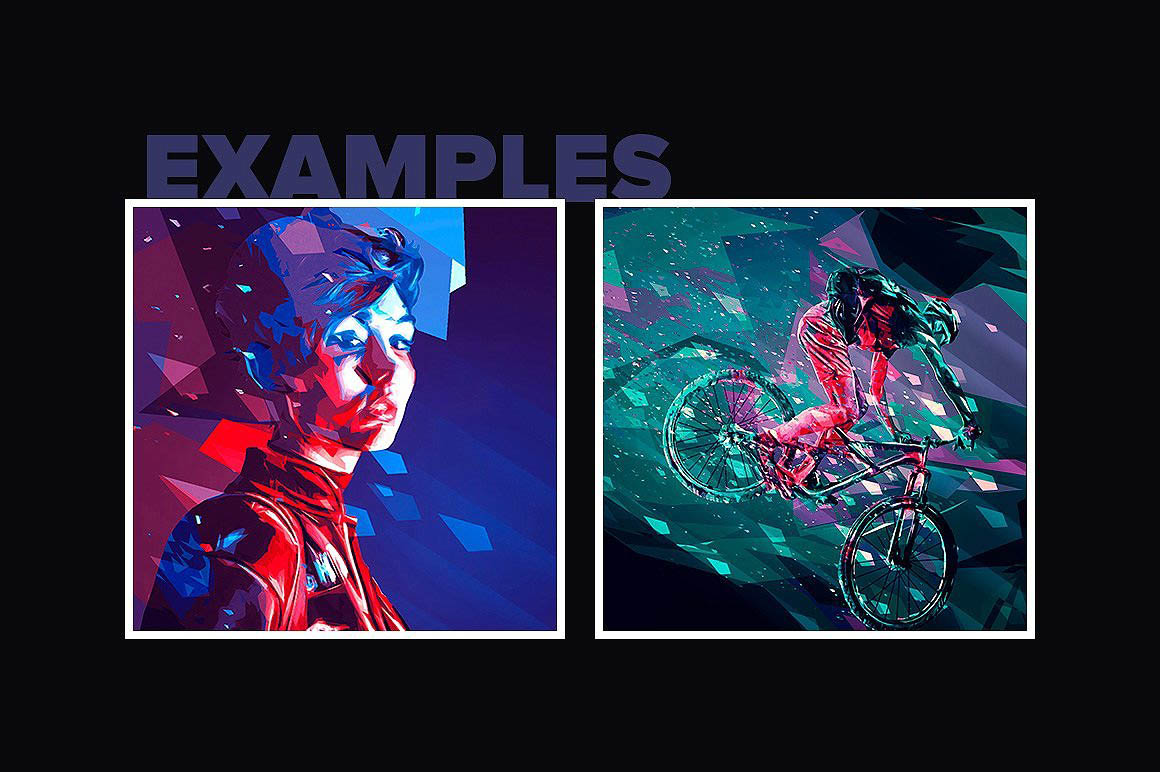 07. Neon Underground Photoshop Effect from Pixelbuddha
Feel the buzz of a big city around with its jammed streets and cozy back-street bars where fine jazz meets soul and modern people re-discover retro. With that image on our mind we're happy to introduce you our Neon Underground Photoshop Effect — an artistic booster that's perfect for signs, logos & branding. Or, finally, to bring energy to your typography — 6 included textures are here to help you.
Customize the colors as you like simply moving from pre-installed pink, cyan and green to totally personalized ones. Add braces to be more realistic — or refuse from them at all. It's up to you again!
What's inside?
PSD file with neon effect & fixing elements (2400×1600, 300 dpi);
6 background textures;
Full help file included.*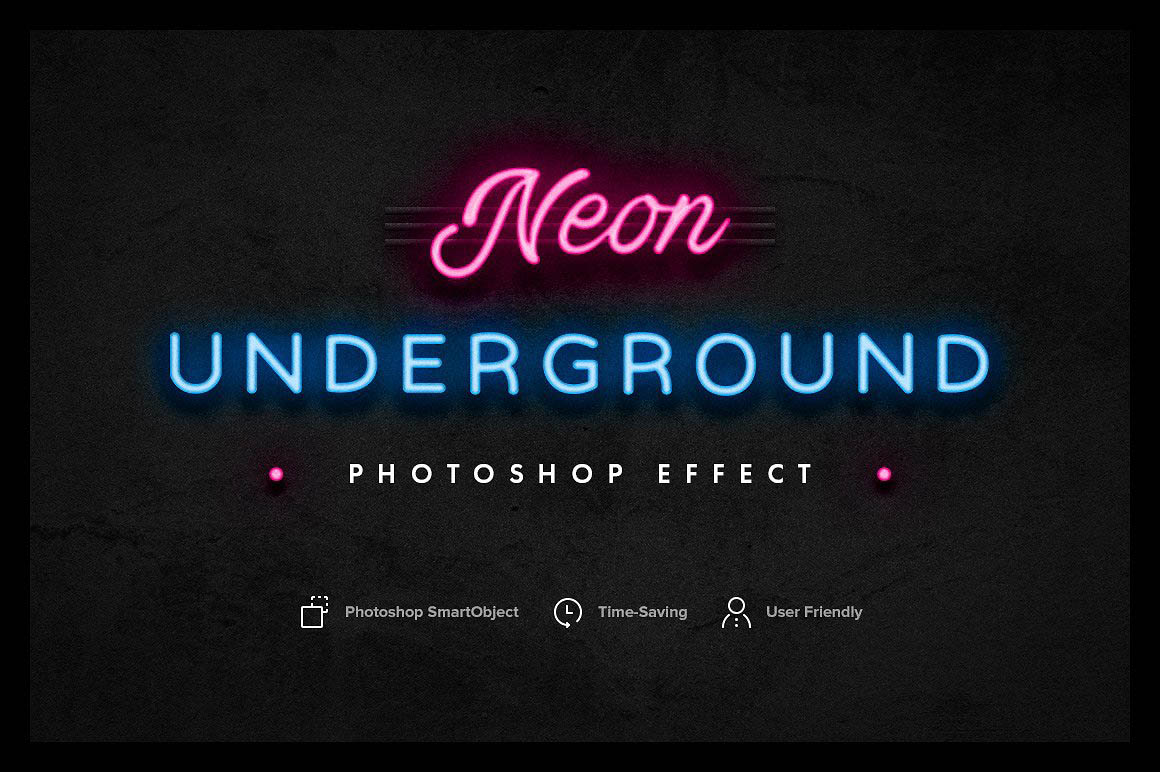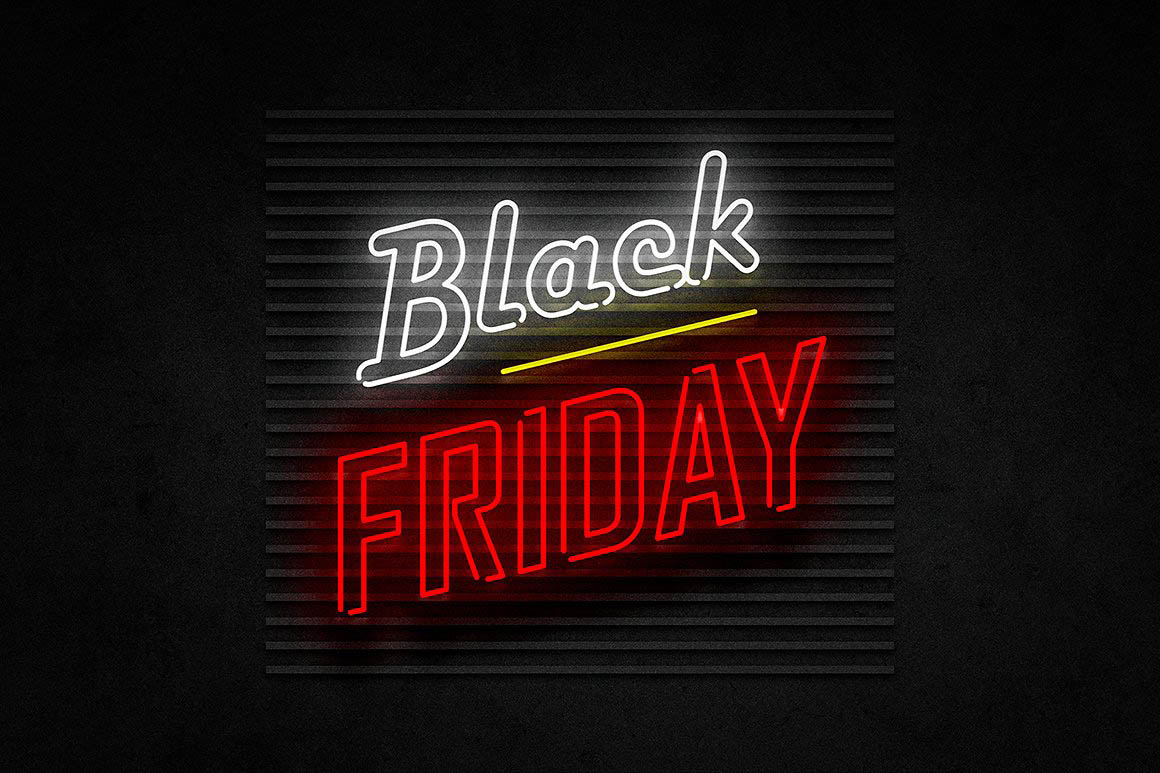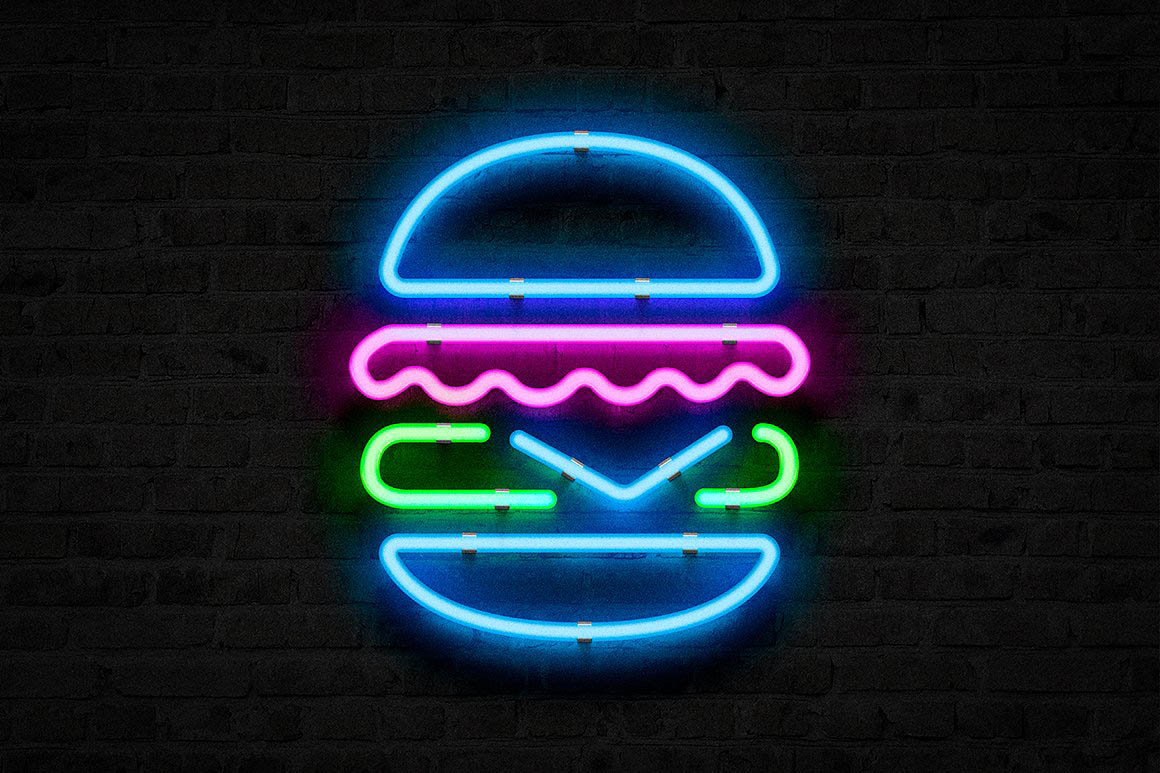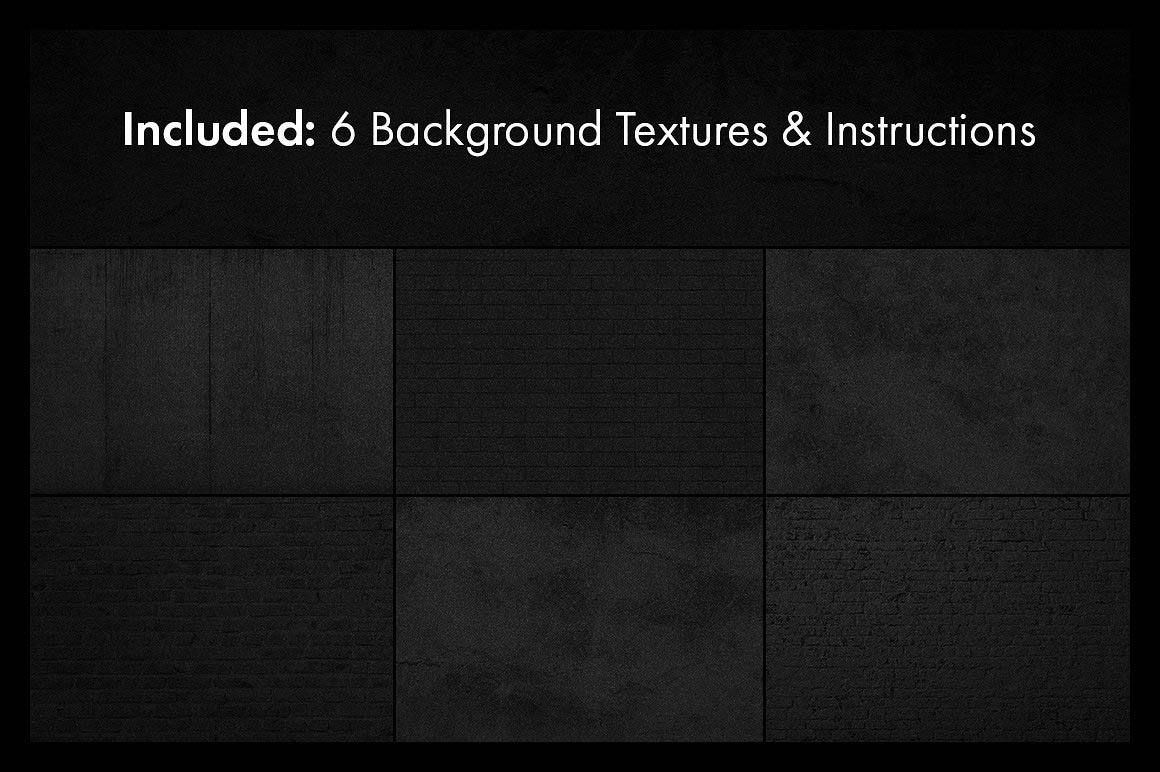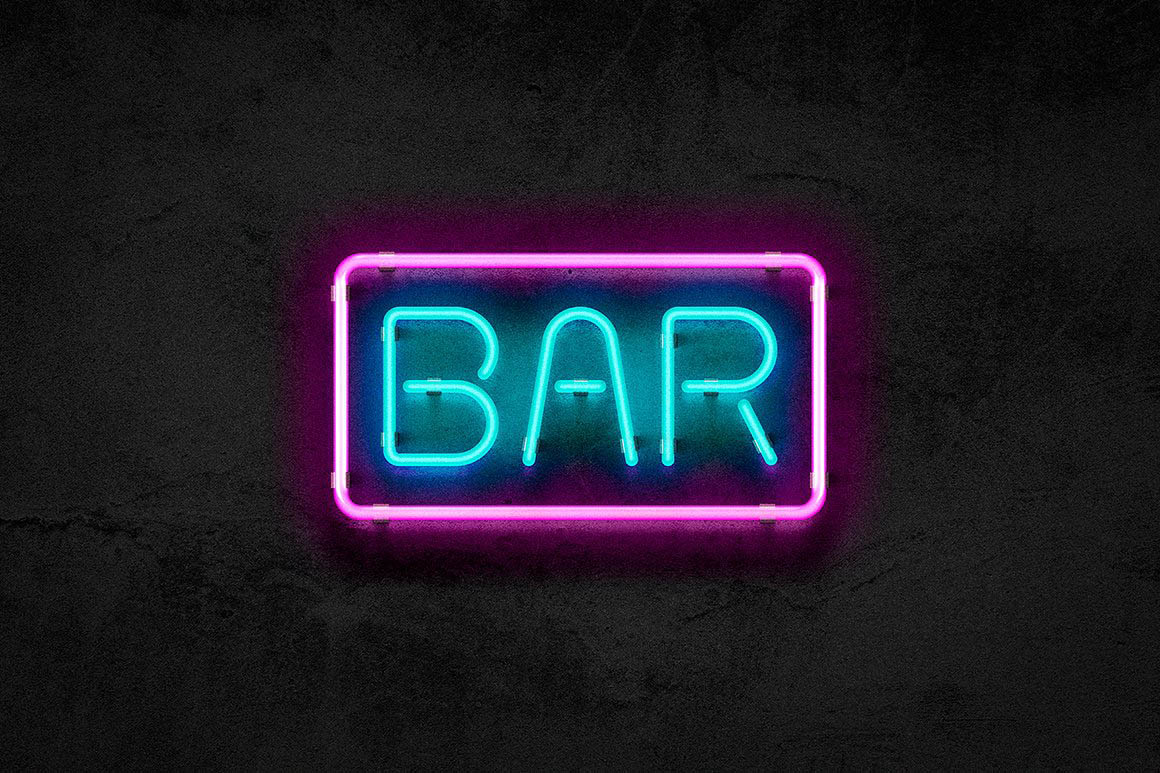 08. Hometown Effects Pack from Pixelbuddha
Our hearts always keep the memories about home like the most precious treasure – old photos make you smile, well-known scent of fresh bread makes your day brighter, and the voice of mom gives you unlimited power. So, we've set a goal to bring you a bunch of the most beautiful emotions and complement any your artwork with an unbeatable Hometown Effects Pack.
12 text effects (which also perfectly go with shapes and other elements) and 12 bonus photo effects are imbued with retro vibes and genuine coziness of your childhood, and the simplicity of using them can't help rejoicing. What's the simplicity? Change text and objects colors in a click thanks to the Smart Objects or apply the effect you favor to the shot and don't even care about the process while the outcome is so special and vibrant.
What's inside?
12 text effects;
12 bonus photo effects;
Changeable colors;
Hi-res PSD files 3000*2000 px;
Smart objects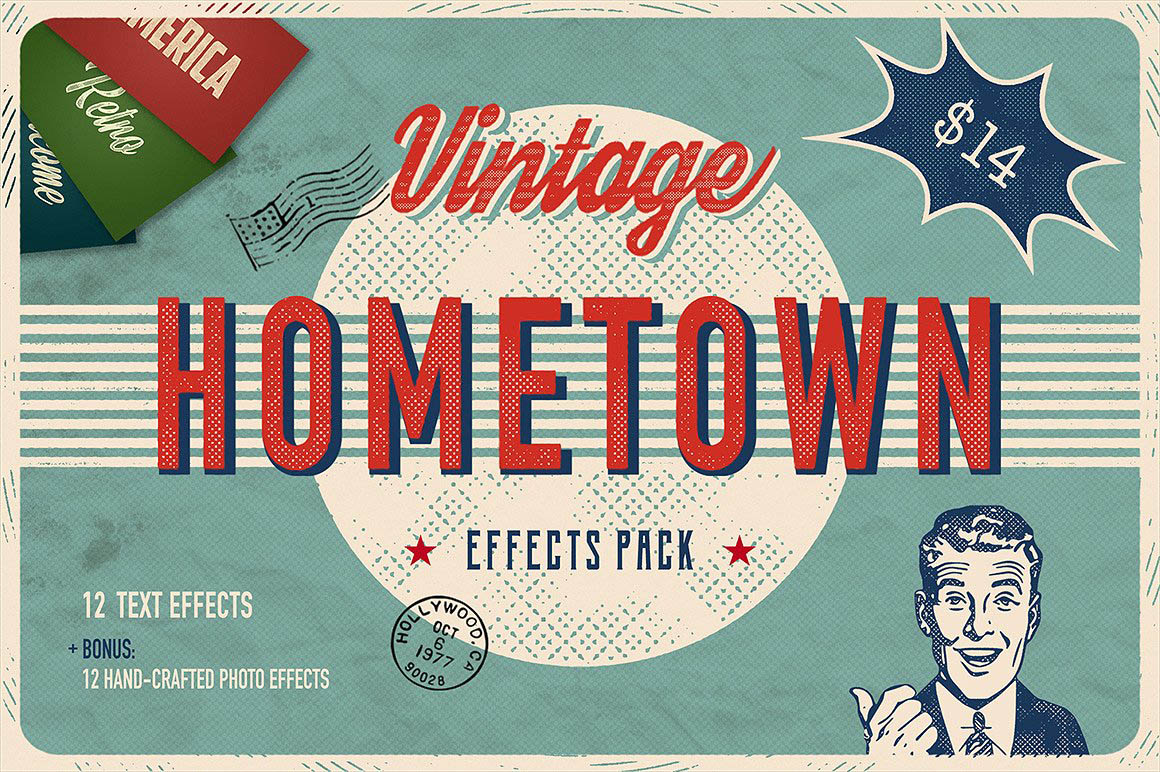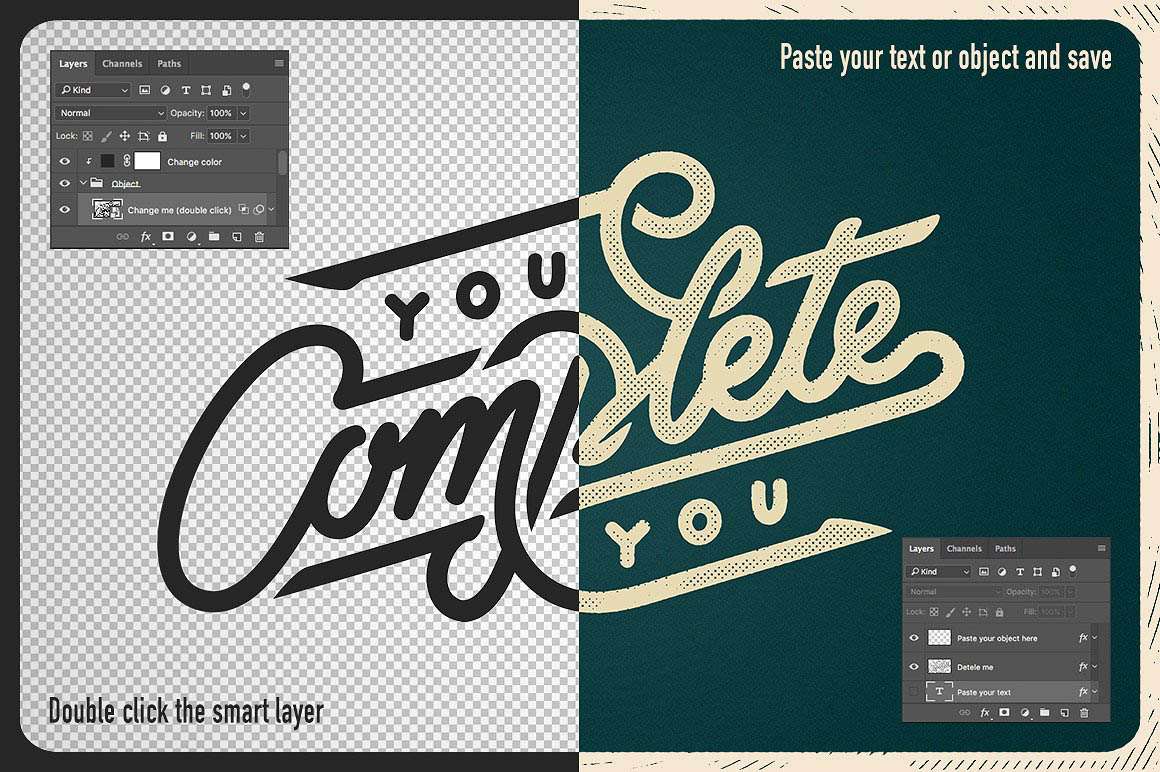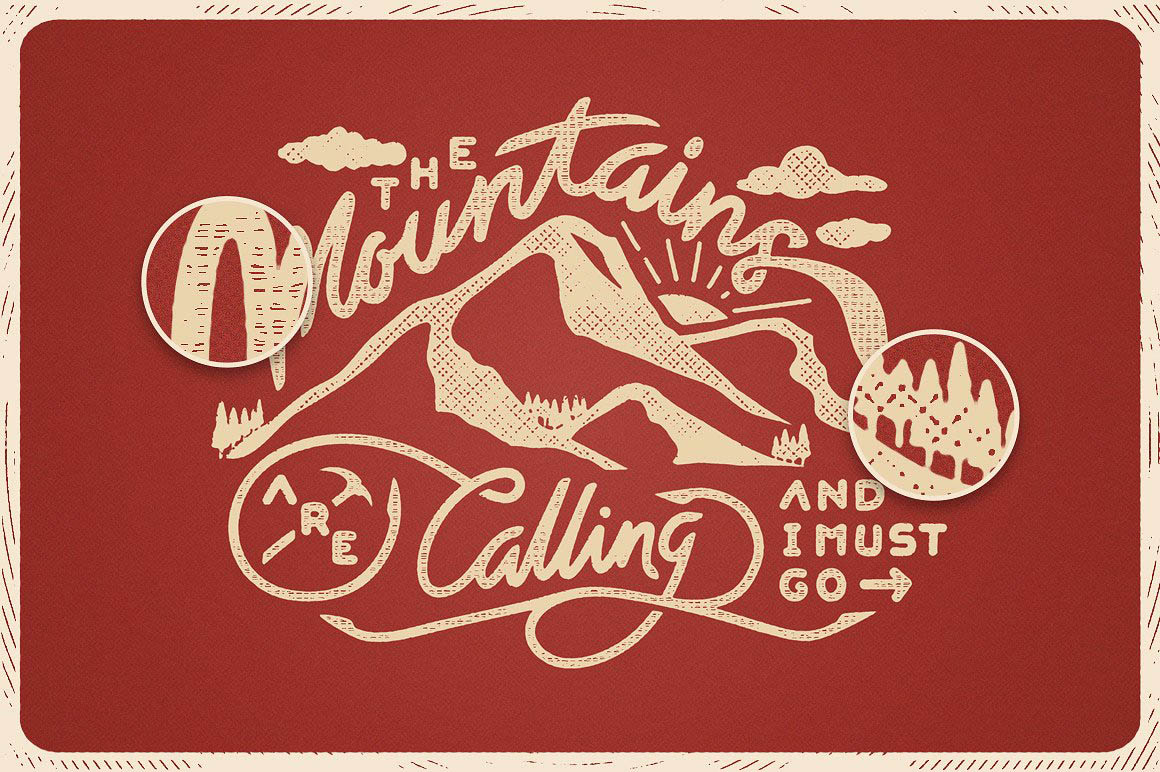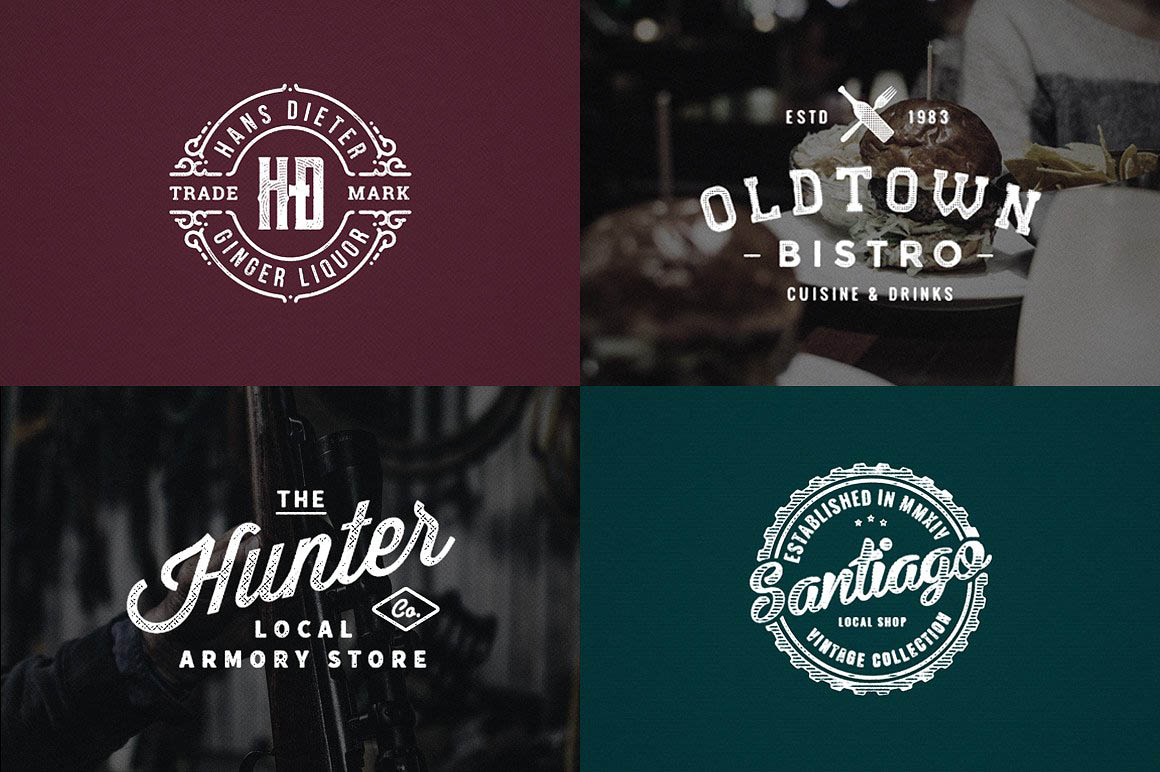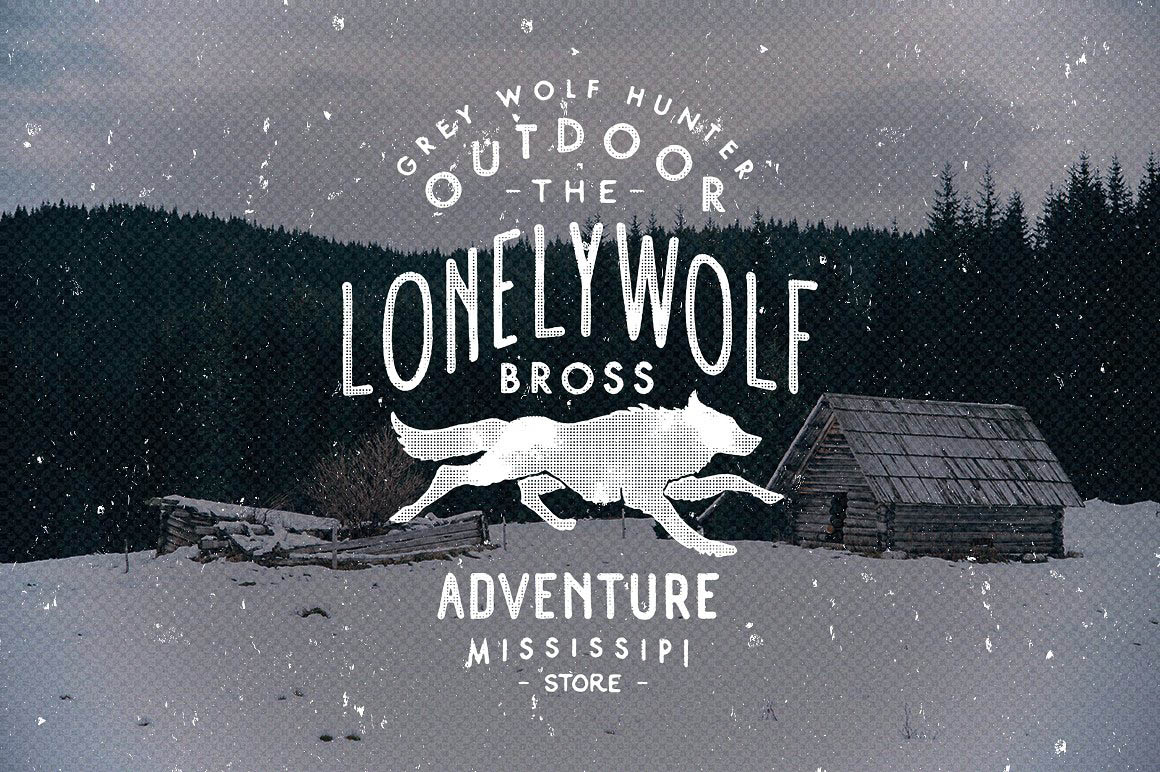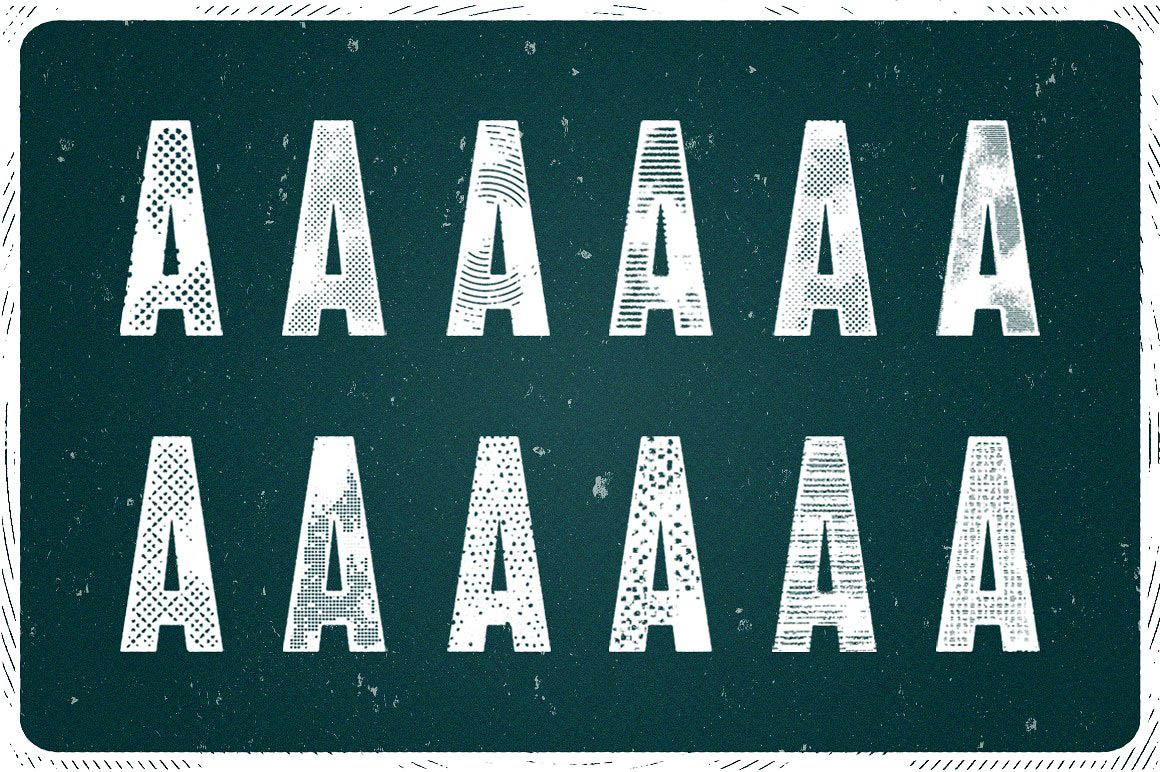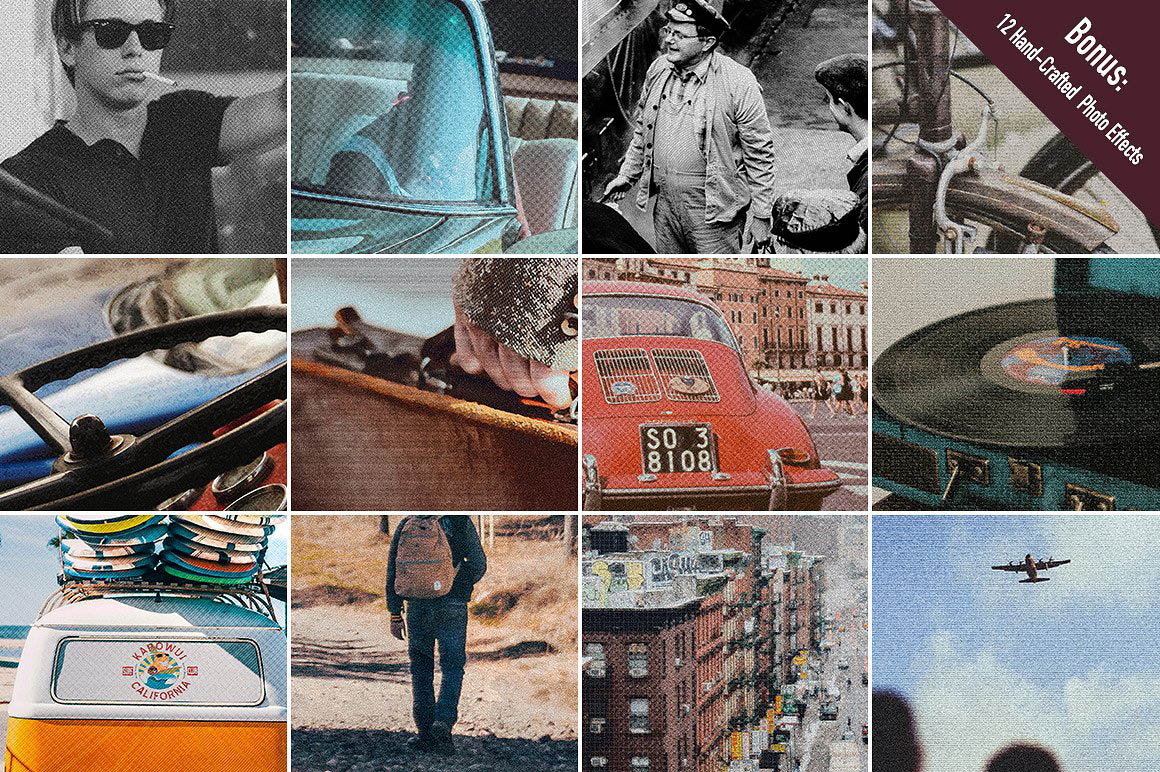 This bundle highlights:
Amazing Photoshop add-ons, PSD templates or PNG textures!
extended license (like all of our deals): use for unlimited personal and commercial projects + you can also use them in designs/products that you sell. You can use all these items as a part of your non-digital or digital designs ( posters, t-shirt designs, stickers, web templates…). You cannot resell these files directly, or within items/goods where they can be extracted in their original form (like vector shapes, elements, fonts… – they need to be flatten into background or object in your digital item for sale). License is only for 1 person – you'll need to buy 2 licenses if 2 persons will work with these graphics!
Pricing:
Normally, all these 8 graphics sets would cost you $90 (without extended license!), but for a limited time only, you can get this unique collection for $14!
Deal Terms:
Delivered as an instant download, after completing your purchase.
Items can be used for both personal and commercial purposes, for yourself or on behalf of a client, on their own, or as part of your new design for sale.
Cannot be sublicensed, resold, shared, transferred, or otherwise redistributed on its own.
You cannot share these resources with others. This is a single user license (for 1 user on any number of devices)! You'll need second license for your colleague computer!